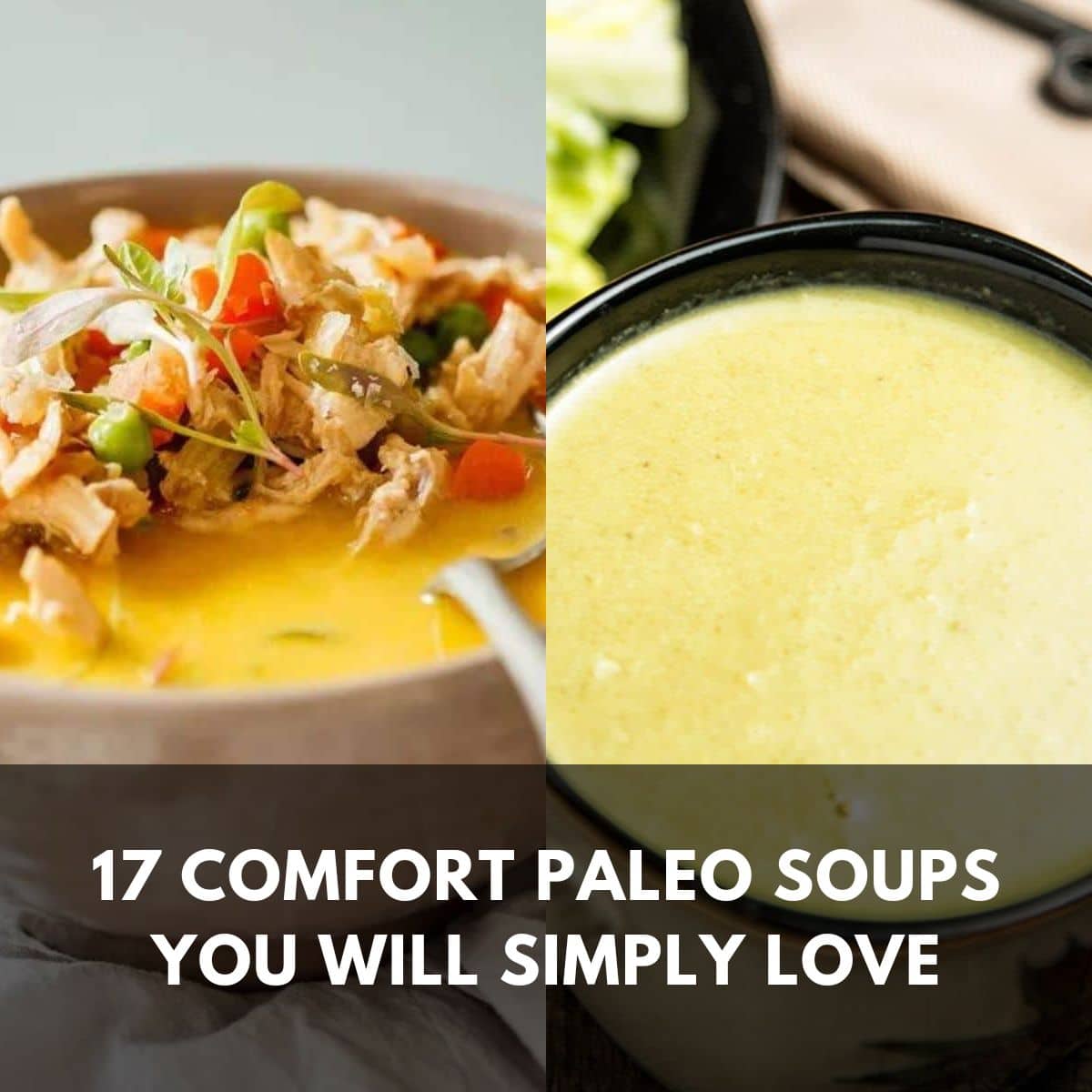 The paleo diet involves meals made of fruits, vegetables, eggs, lean meat, and fish. These paleo soup recipes use those ingredients to help you make delicious soups for any season. If you're watching your health, know these soups have nutrients for a balanced diet.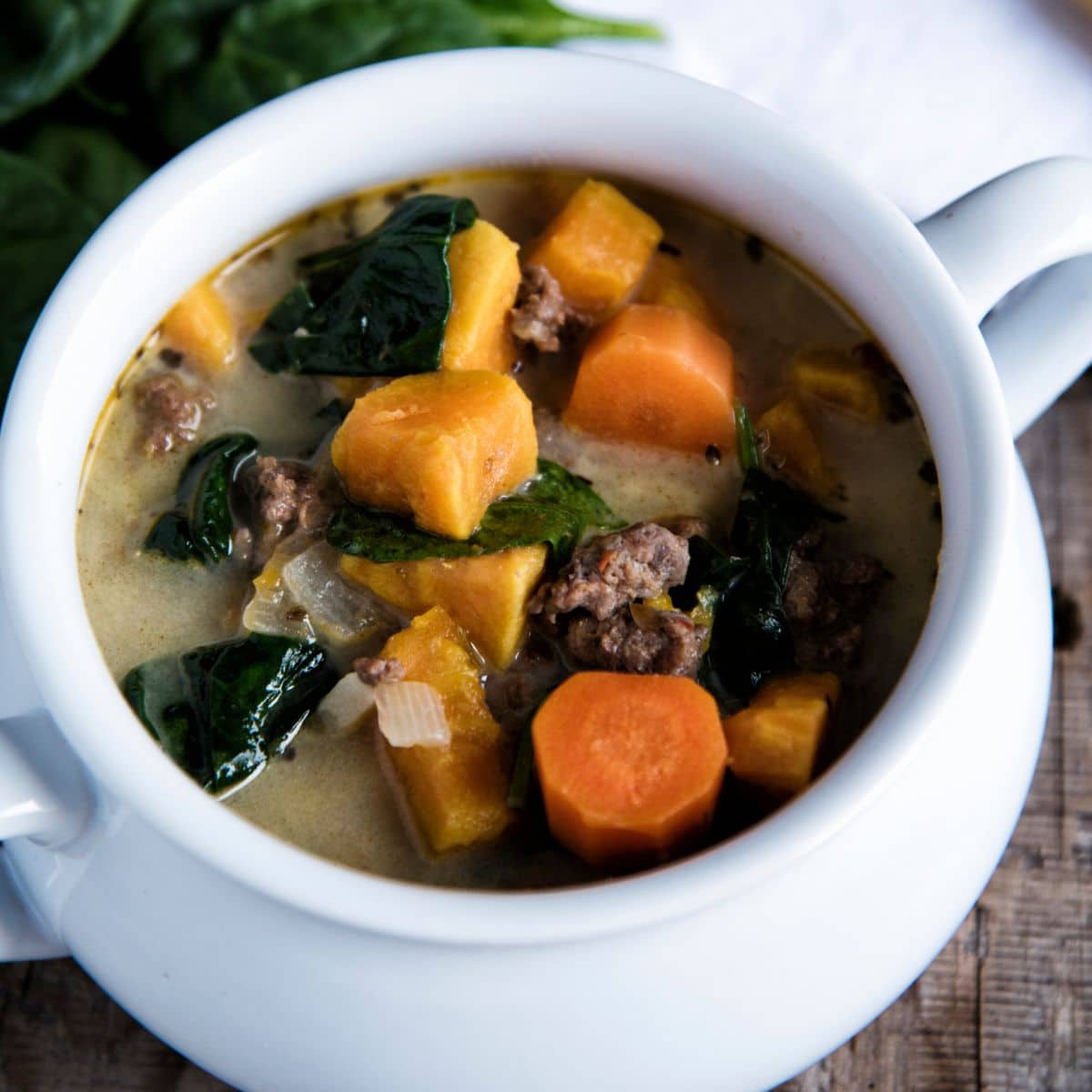 Eating a paleo diet can help you manage your health and lose weight, with participants in paleo studies losing over six pounds more than people on other diets. This sausage and spinach soup hits the spot when you want a filling soup with a perfect balance of meat and vegetables.
Use Italian sausage, diced potatoes, carrots, and plenty of spinach. Onion, garlic, and oregano add that signature Italian flavor. Chicken stock gives the soup's base a rich mouthfeel and ensures this soup is a filling meal.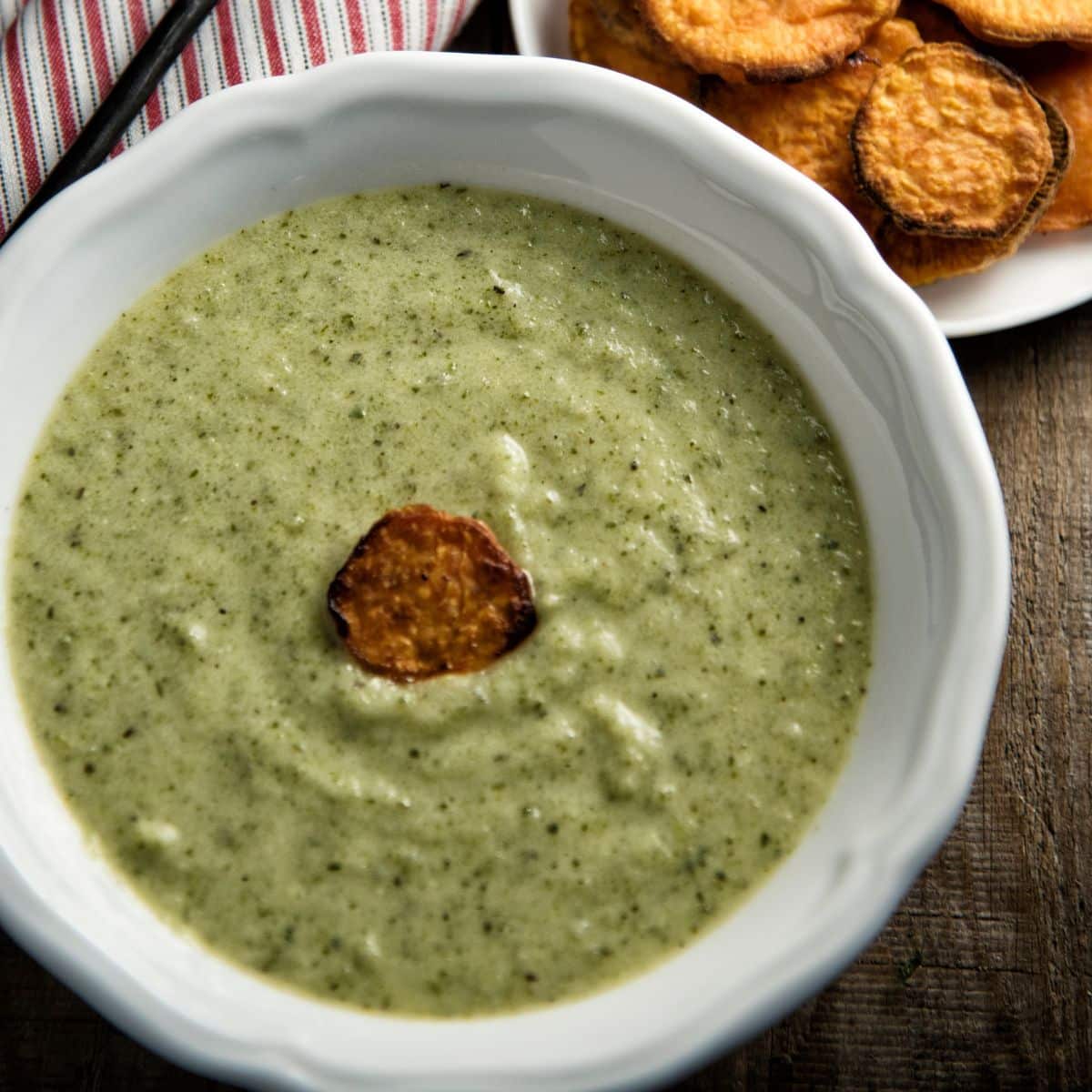 Zucchini soup with sweet potato scoops is a great way to use zucchini when you can't think of anything else. Zucchini contains so much fiber and water that it's an ideal ingredient to aid digestion.
Combine grated zucchini with chicken stock and coconut milk for the soup base. Onion, nutmeg, and lemon juice help bring out the flavors in this soup. Sweet potato scoops are a healthy side dish that adds some crunch to the meal—use these instead of croutons or bread.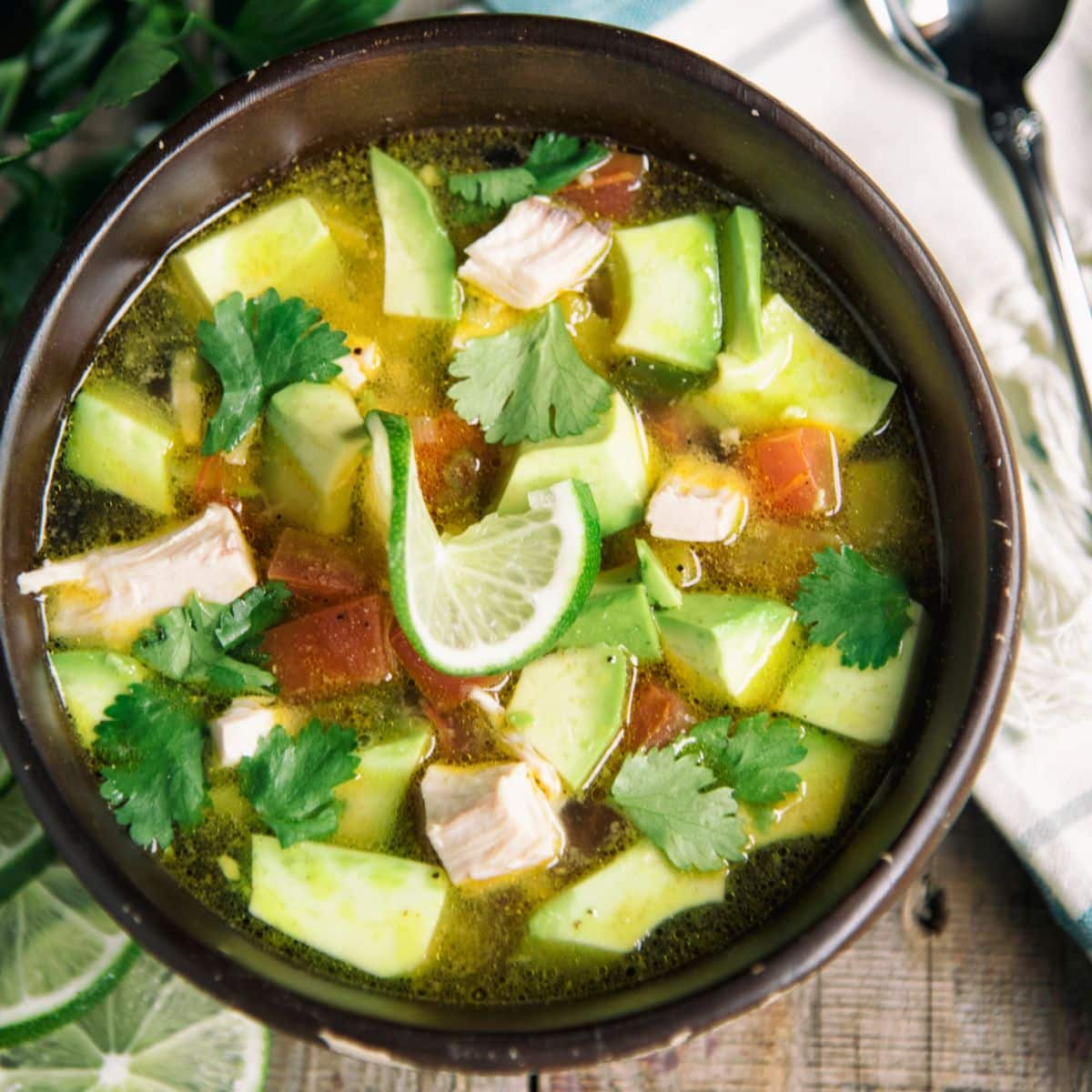 There are many variations of chicken soup, but this chicken and avocado soup is one of the most flavorful. Dice or shred chicken breast and fry it up for warmth and flavor. Add it to the chicken stock, then flavor the broth with green onions, garlic, cilantro, and cumin.
A splash of lime juice heightens all these flavors. Add the diced avocado before serving the soup to ensure it stays fresh and green.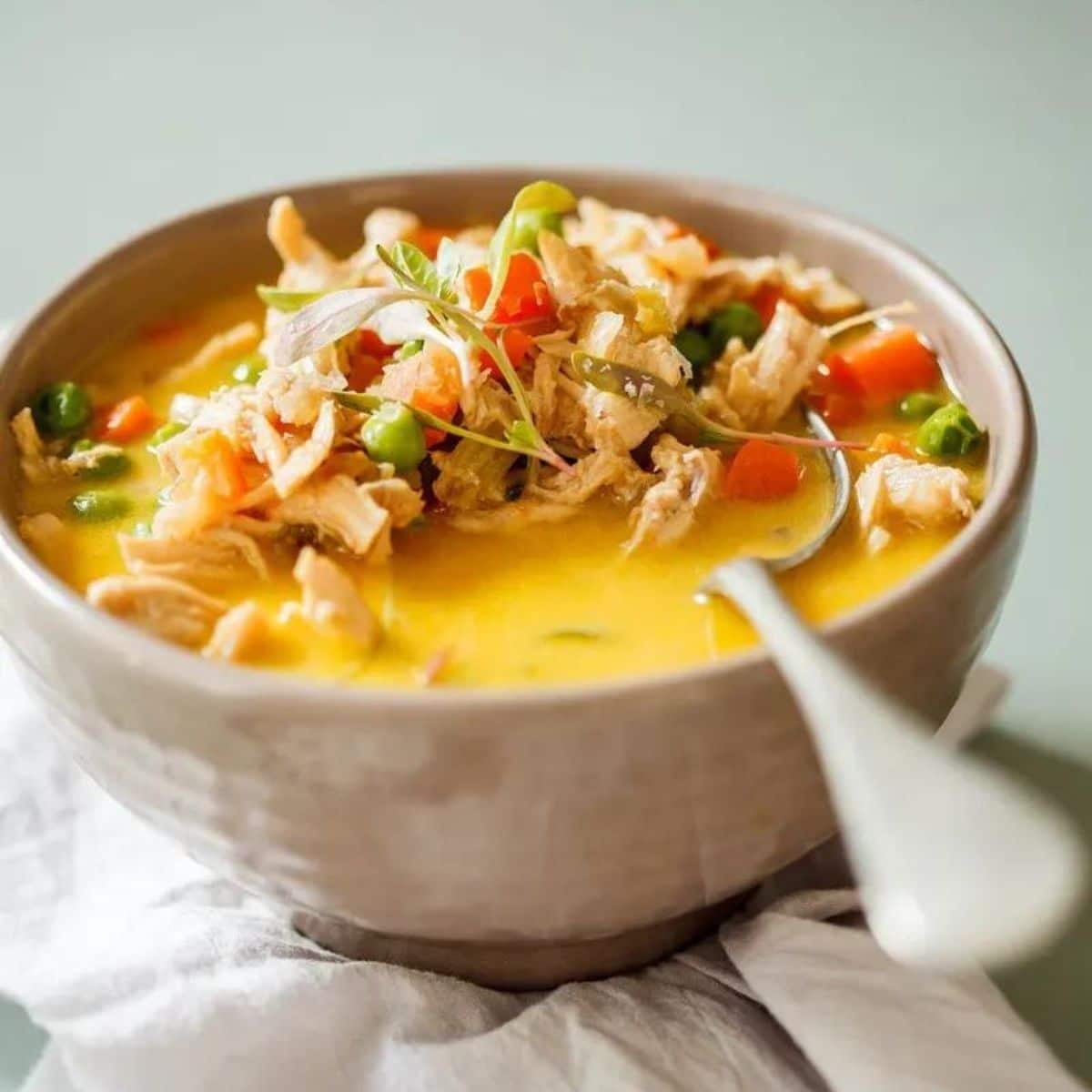 If you have leftover chicken from the previous recipe, you can't resist trying the paleo chicken pot pie soup. Add celery, carrots, red onion, and frozen peas to the chicken stock for the true pot pie flavor. A can of coconut cream makes the taste richer than you could imagine.
Crushed garlic adds depth to the soup. You can also add flavor by marinating the chicken before you cook it.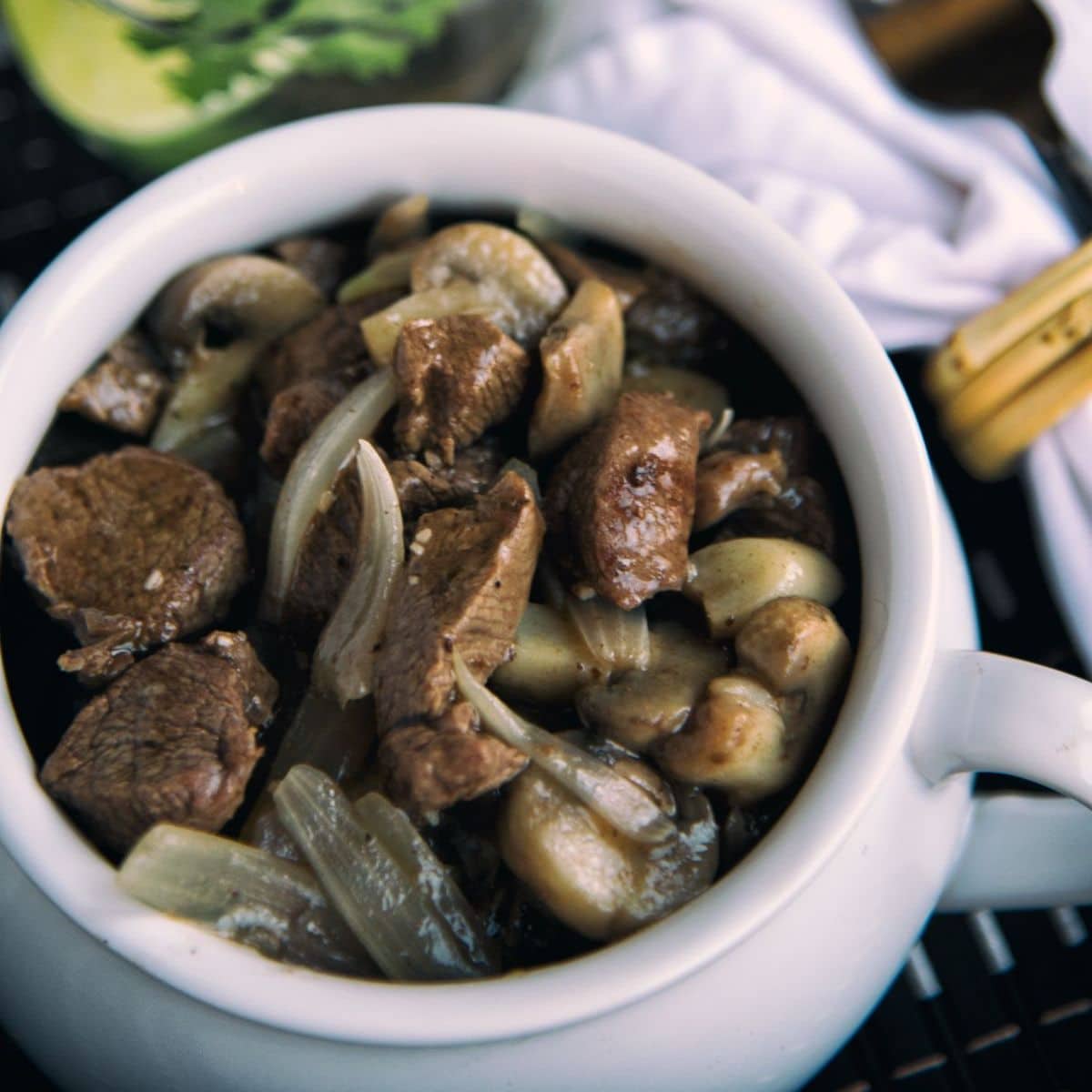 Paleo mushroom beef stew is one of the most filling soups out there. The beef and mushroom pair perfectly, making this robust stew an entire meal.
You can use any type of mushroom for this recipe, though ribeye or a New York Strip steak is the best choice for the meat. Use beef stock as the base to bring out the flavors. Garlic, onion, sea salt, and fresh black pepper round out the dish.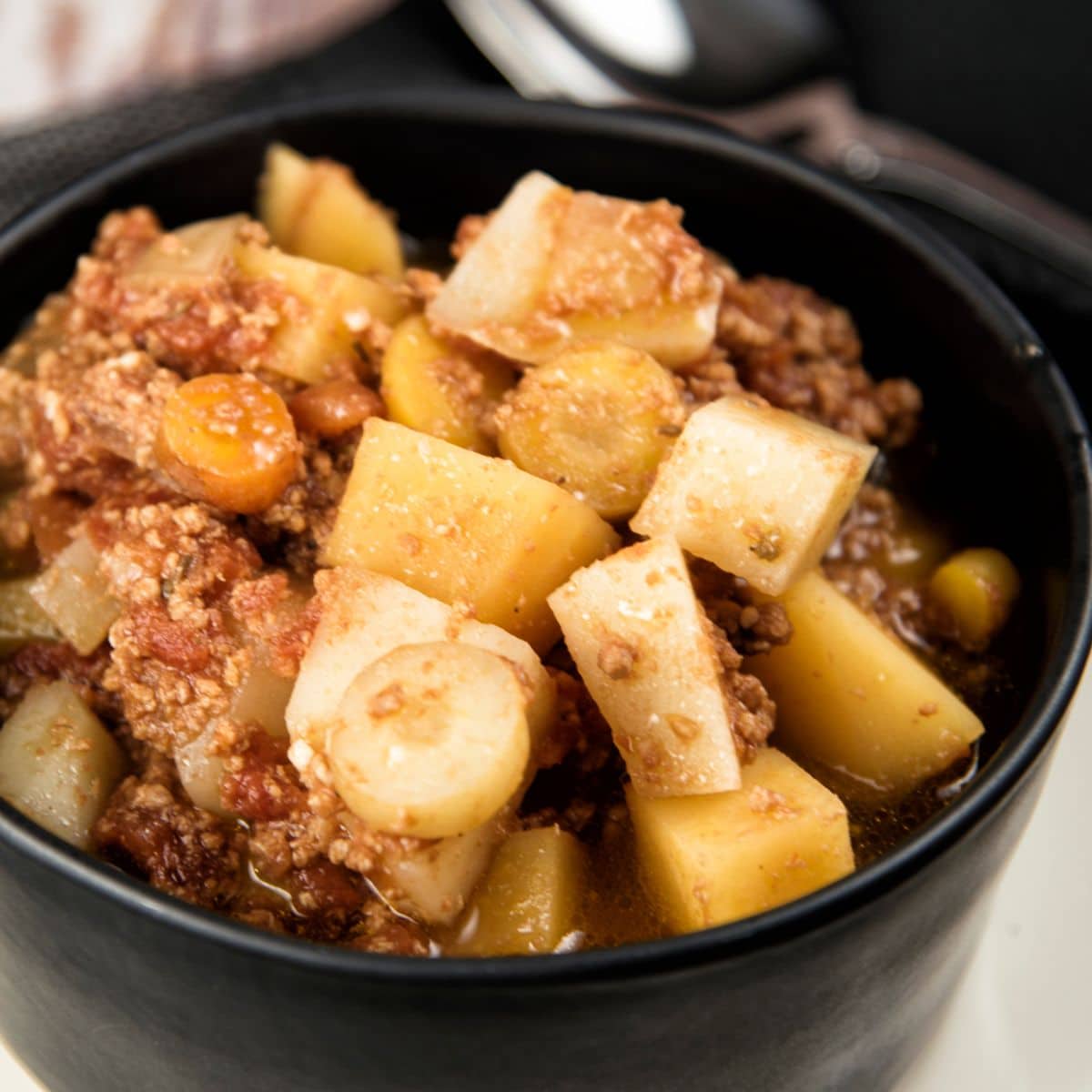 A slow cooker is a wonderful invention that allows you to cook dinner without much work. This recipe for slow cooker paleo bison stew is simple—throw the ingredients into the slow cooker and let it simmer for four to five hours.
While it cooks, the onion, beef stock, garlic, and thyme bring out the rich flavors of the ground bison. You'll get your serving of veggies thanks to the tomatoes, carrots, and rutabagas.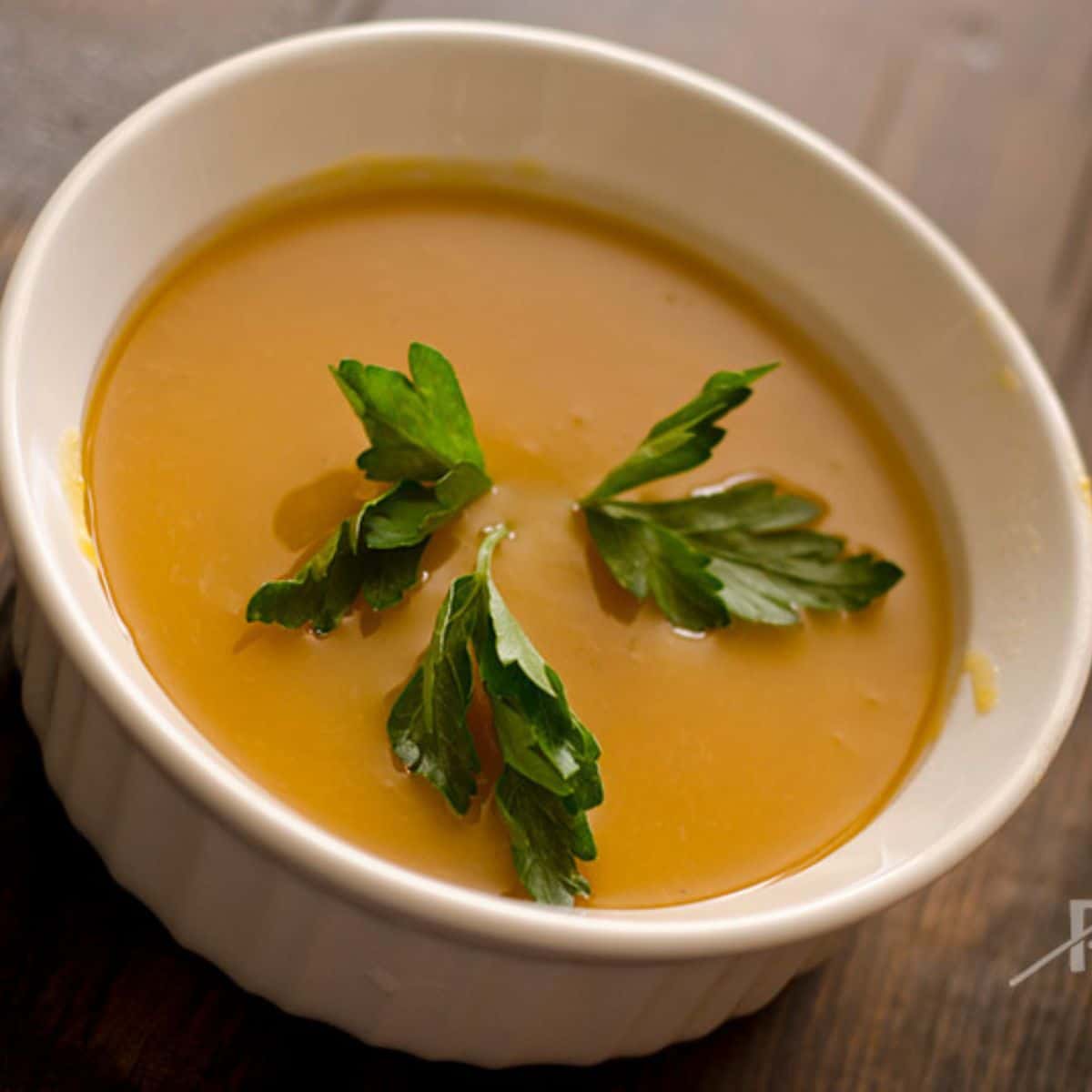 The slow cooker is such a great way to make soup that we spotlighted another recipe for you, this time our slow cooker butternut squash soup. This recipe stands out compared to other butternut squash recipes due to the addition of apples, which give it some sweetness.
You can use chicken or vegetable broth for the base, depending on if you want to prepare a vegetarian dish or paleo.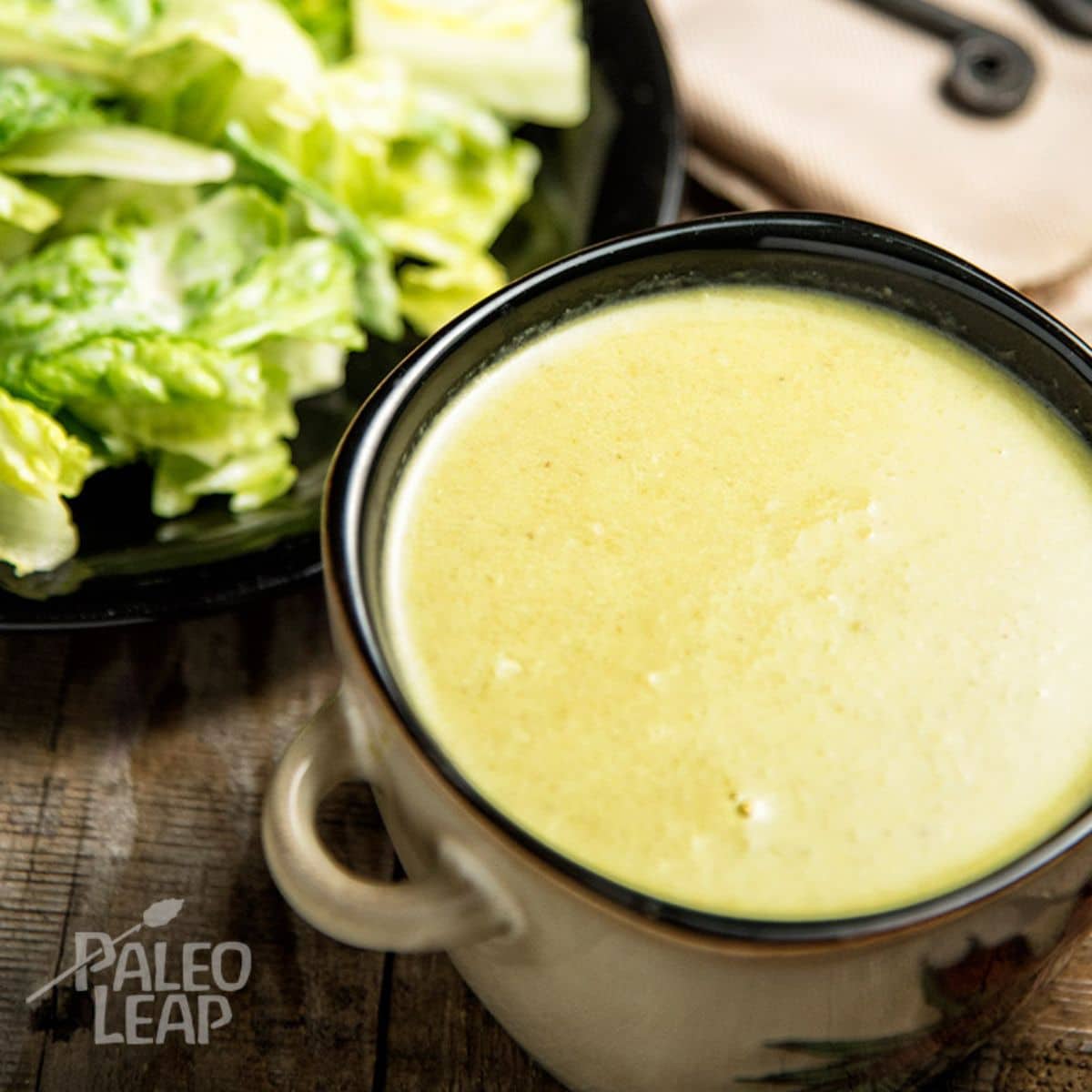 Creamy asparagus soup is simple on its own—your main ingredients are asparagus, onion, and chicken broth. You'll add lemon juice, salt, and pepper to heighten the taste. After you cook the soup for about 20 minutes, it's ready to blend and serve.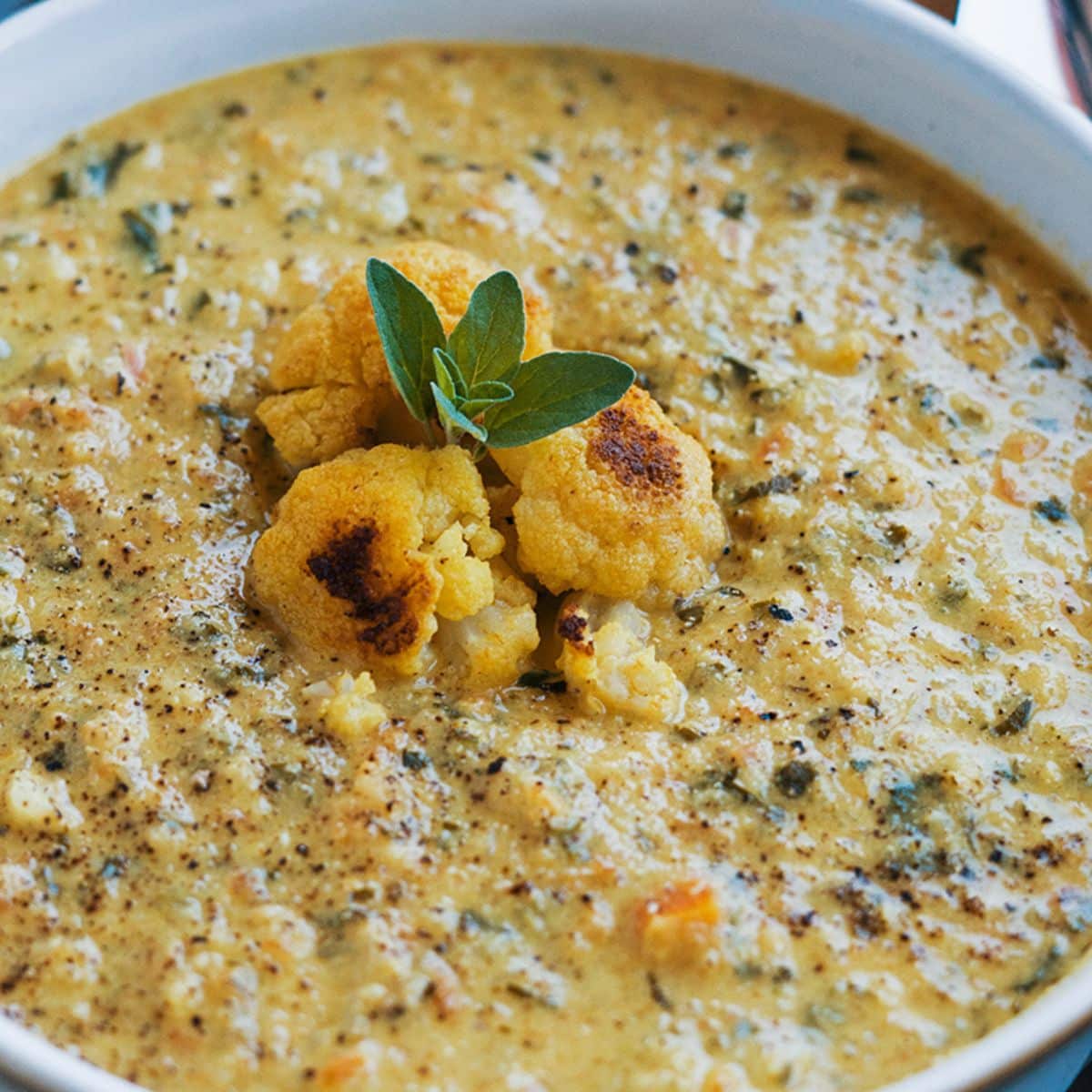 Curried cauliflower and kale soup is a dish that doesn't take much time to prepare. Prepare cauliflower, carrots, onion, garlic, and ginger in a pot and let them simmer to heighten the flavor. You'll spice the vegetables with curry, turmeric, cumin, and paprika before adding the kale.
Once your mouth is watering from the simmering scent, use the immersion blender to make the soup. You can make it as thick as you'd like.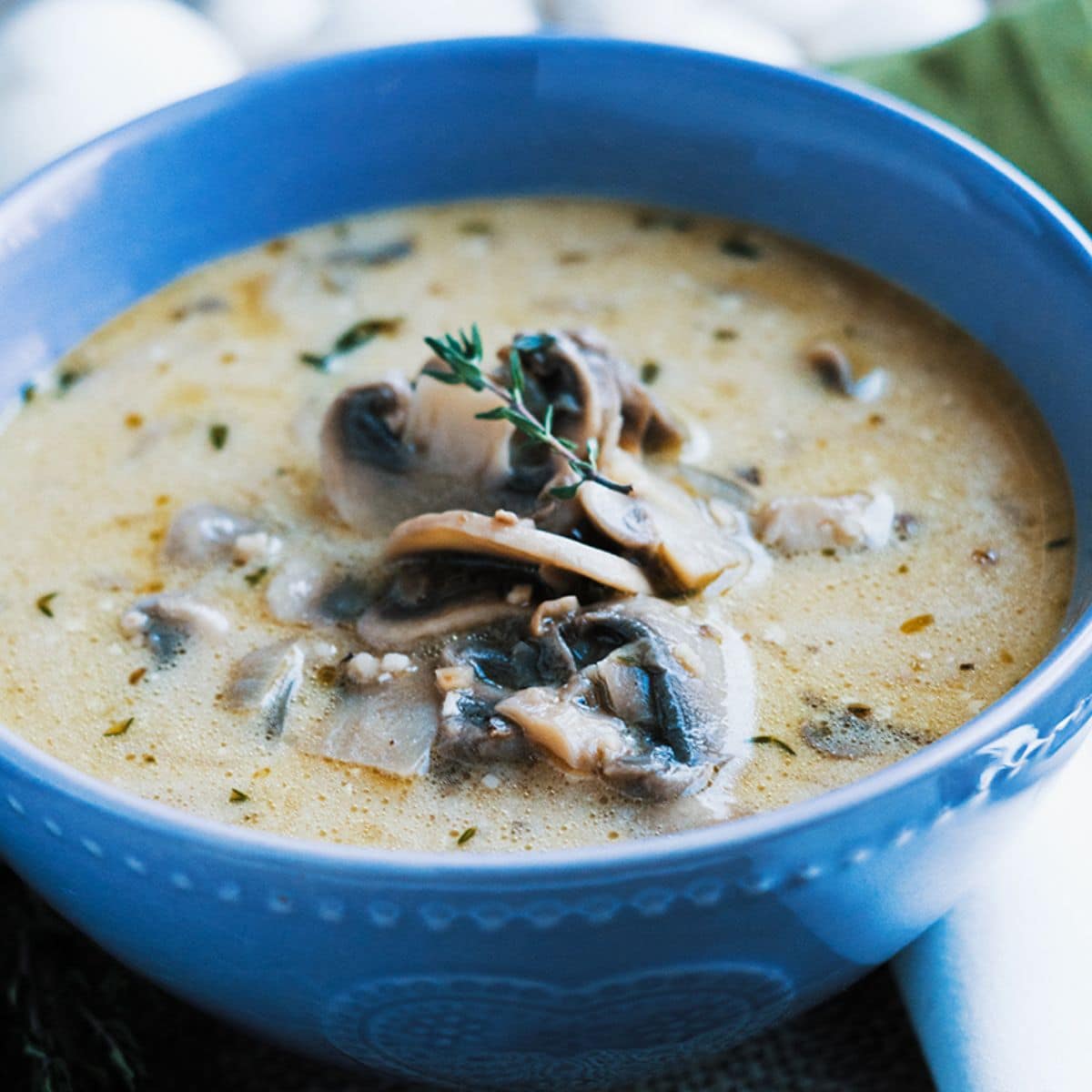 Cream of mushroom soup might sound like a dish that doesn't need a recipe, but you'll appreciate the extra flavors in this option. Garlic, onion, paprika, and thyme level this soup into a full meal.
To ensure it's thick enough, you can add tapioca starch after you stir in the coconut milk. This dish is great alone or as a side to a paleo main course.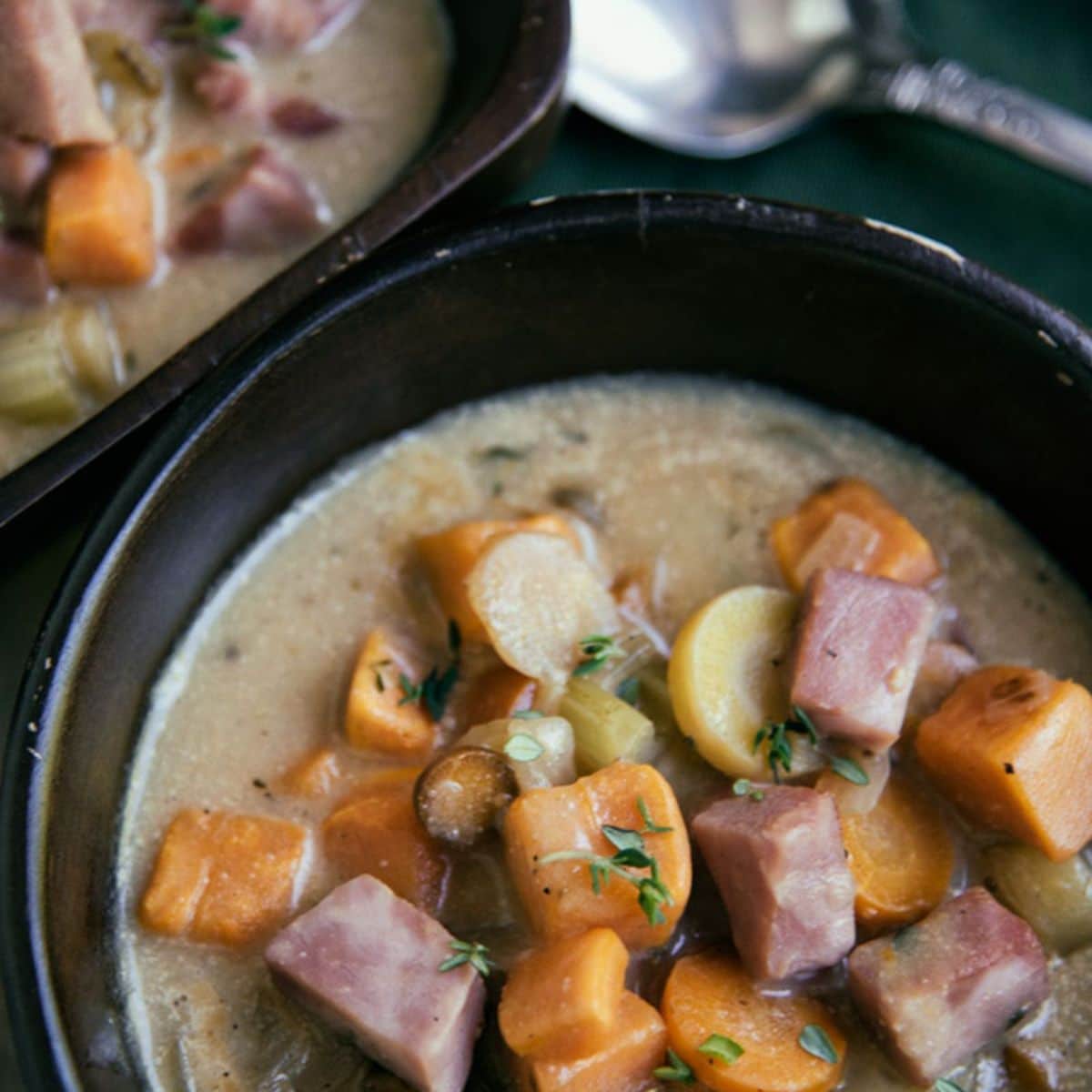 Chowder typically includes dairy, which can cause digestion issues in people who are paleo for health reasons. Enter our ham chowder, which tastes as rich as clam chowder but is much better for your diet.
The ham adds deep flavor to the soup, while coconut milk and chicken stock ensure it tastes creamy and filling. Carrots, celery, and butternut squash ensure you get all the vegetables you need in a meal.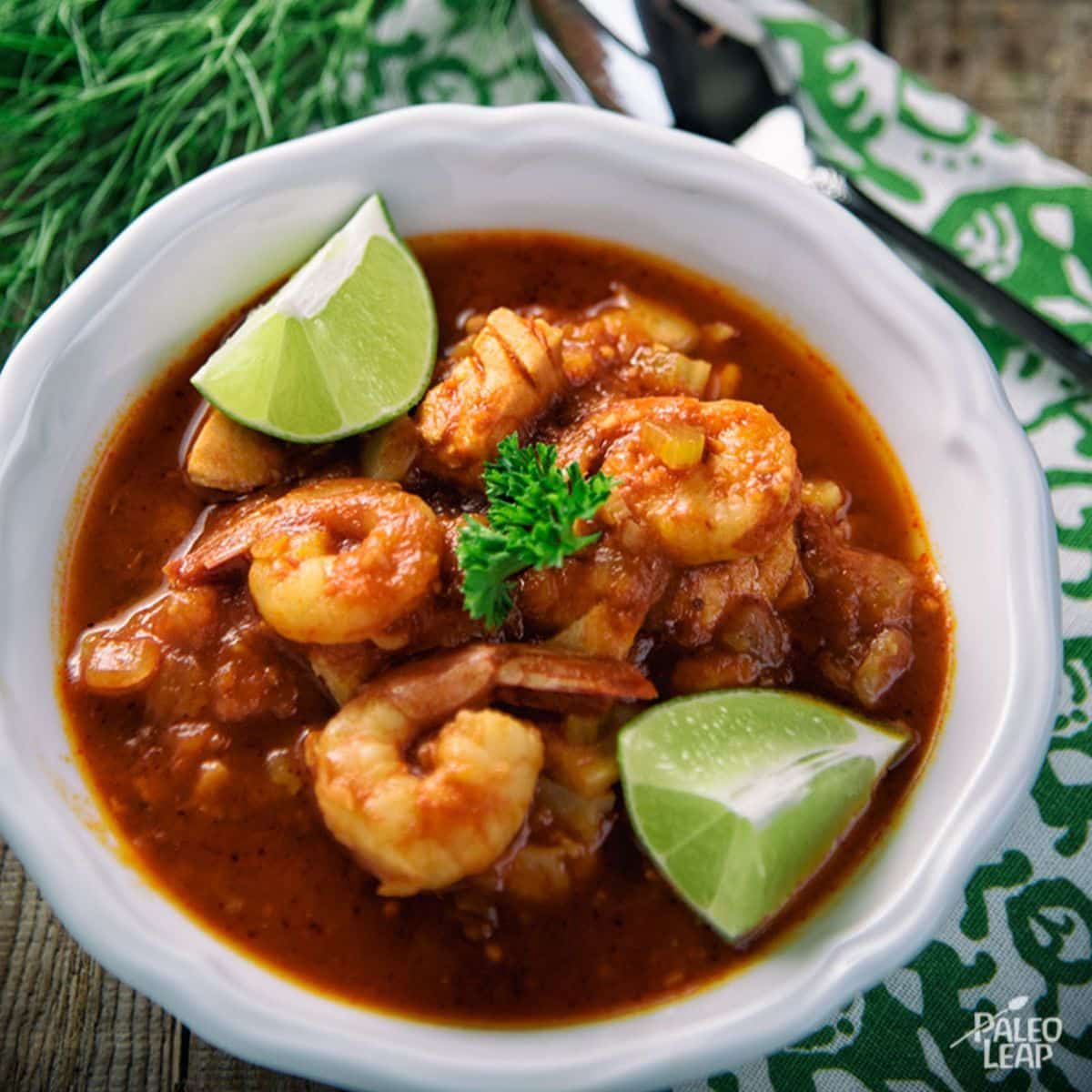 If the last recipe intrigued you, check out another paleo chowder option: tomato fish chowder. Fish is so good for your body and brain that you get tons of it from this recipe. You'll need halibut, salmon, shrimp, and sea scallops.
Onion, garlic, celery, and chili flakes bring out the seafood flavor in this recipe. Butternut squash and tomato sauce ensure it's filling enough for a meal.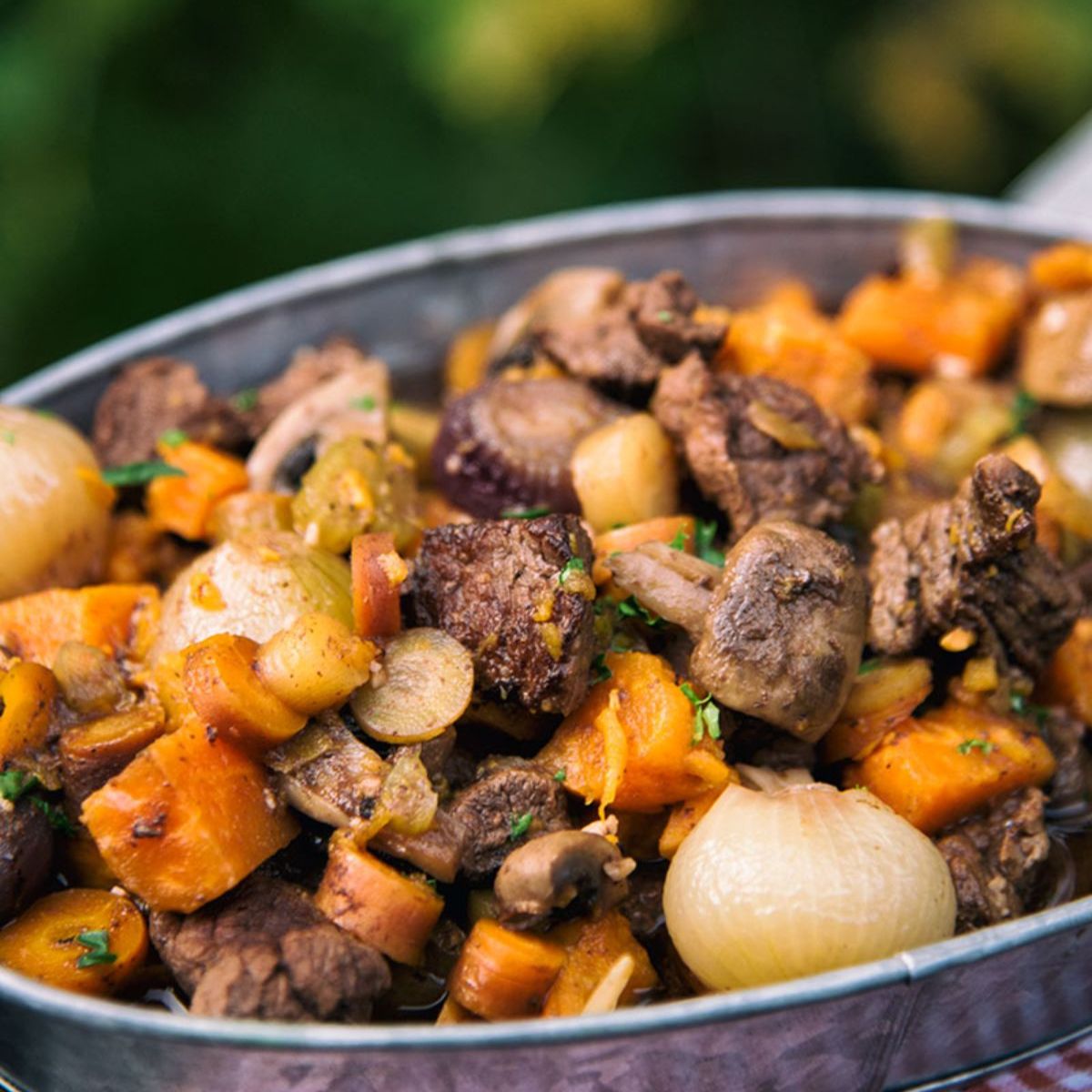 Toss the ingredients for the slow cooker beef and onion stew into the pot in the morning and come home to a delicious, hearty soup for dinner.
As the browned beef cooks in the slow cooker, the flavors of tomato paste, beef stock, and cooking fat make it more mouth-watering than you could imagine. Celery, carrots, and sweet potatoes round out the dish.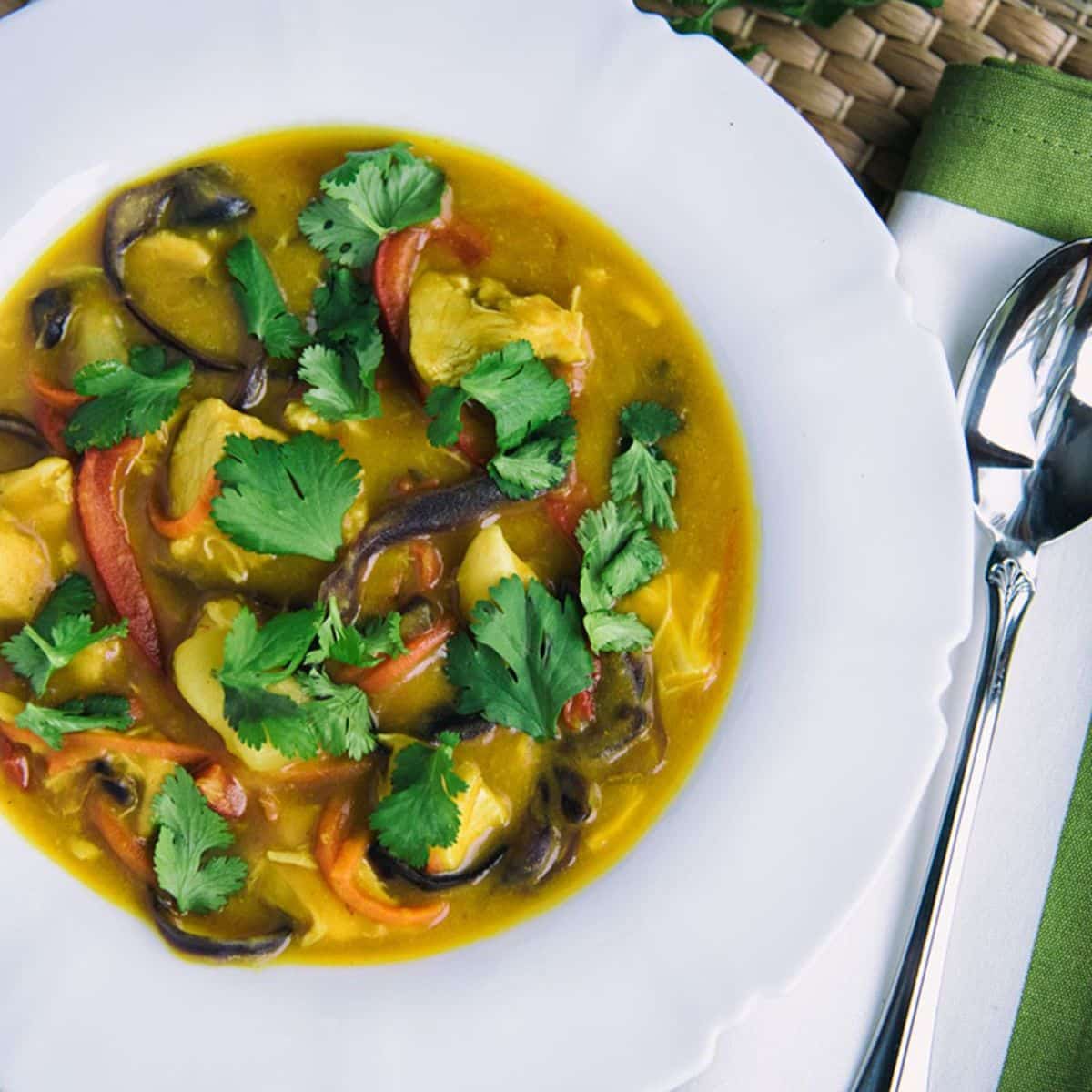 This chicken and coconut curry soup adds a bit of spice to your meal. You can use plain chicken or add seasonings to the meat before you start the soup, which will make the dish even richer.
The spice comes from the ginger and red curry paste, though you can tone it down with additional coconut milk or vegetable stock. Bell pepper, carrot, cabbage, and potatoes make this soup filling and healthy.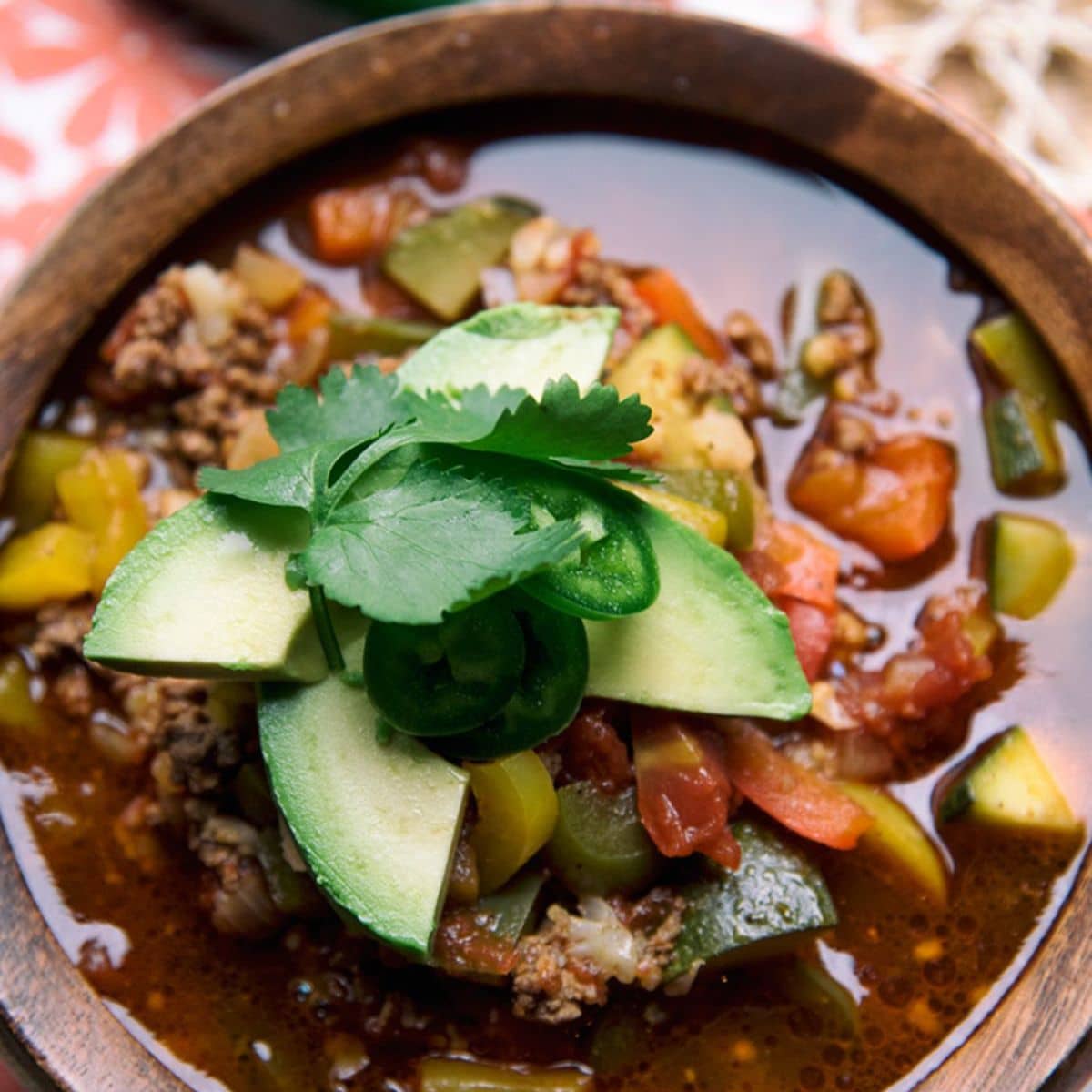 Taco night is a huge hit in many homes, but why not try a spin on that classic with this paleo taco soup? Ground beef, bell peppers, chili powder, and tomatoes form the soup base. You can thicken it up with zucchini and onion.
Add avocado and cilantro before serving to make it feel like a taco in a bowl. Level up the spiciness according to your taste buds by adding more chili powder than the recipe says. You can also mince a jalapeno or other pepper to add some heat.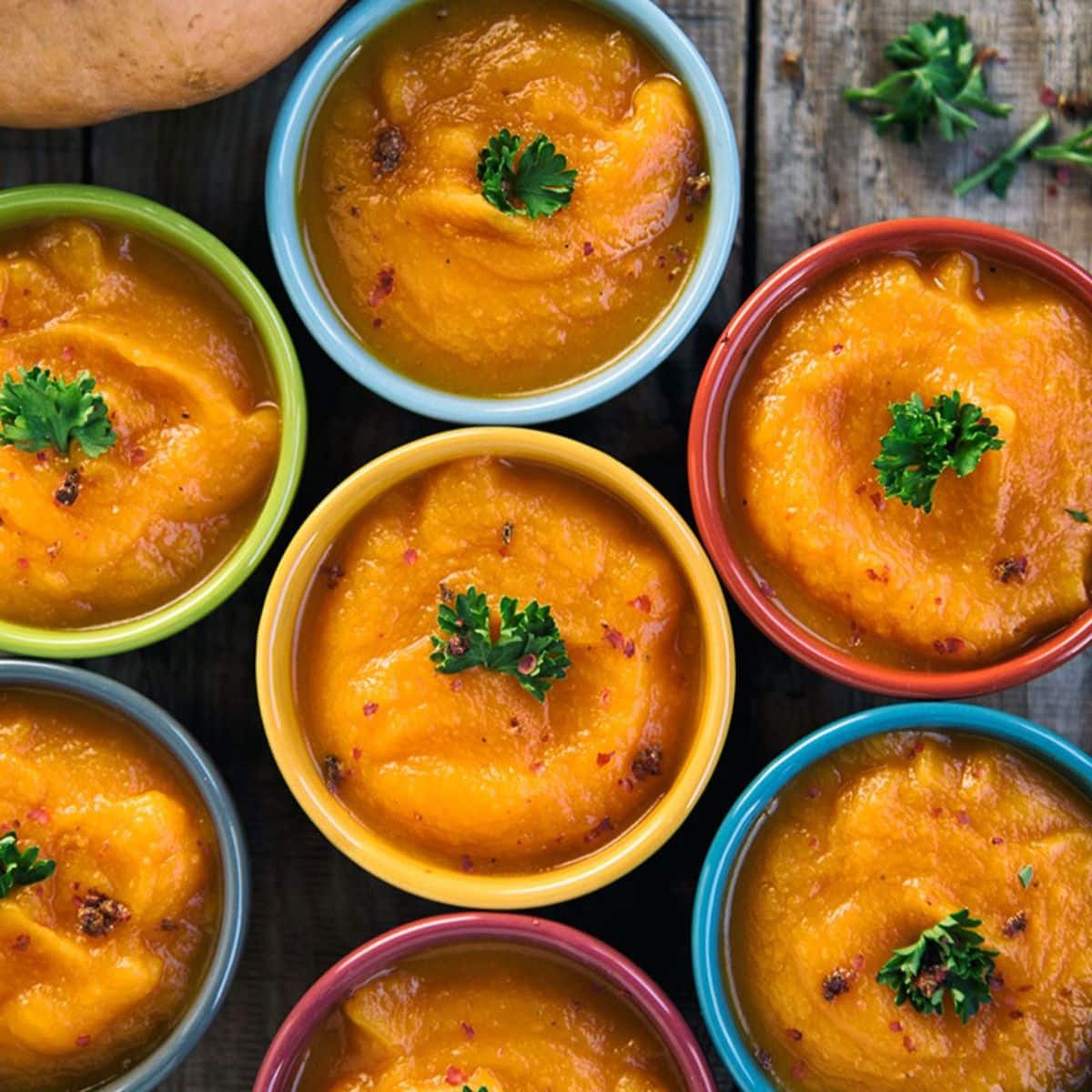 Cooler weather means it's soup season, and this squash, carrots, and orange soup tastes great and even looks the part. After you cook all the ingredients, you can puree them to your desired consistency.
Squash, carrots, and orange all have Vitamin C, which makes this soup a healthy choice. You'll get more flavor from the stock, which can be vegetable or chicken, depending on your diet. Chili flakes can add some spice.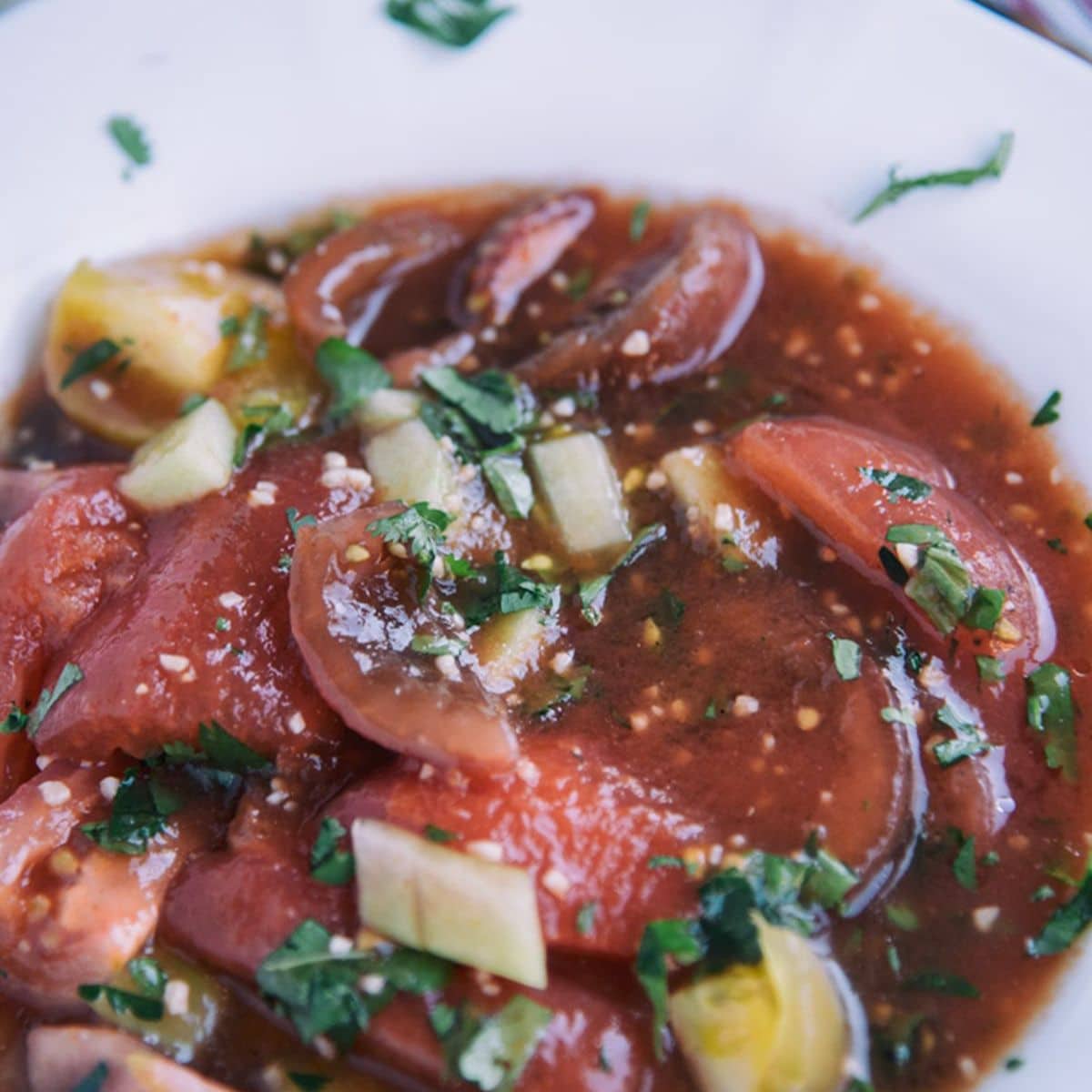 While you might think soup is best in cold weather, you can have cold soup in warm weather. This tomato and cucumber gazpacho is a dish served cold, cooling you down at the end of a hot summer day.
You'll taste tomato above all, so choose your favorites when they're in season. Cucumber ensures the soup is filling. Onion, basil, parsley, and garlic heighten the flavor.
Final Thoughts
These paleo soup recipes are just a few favorites featured on Paleo Leap. Check out our soup page for other ideas that help maintain a healthy diet. You can also find recipes depending on the type of meat you use or what dish you want to prepare. Our site covers all your paleo needs!