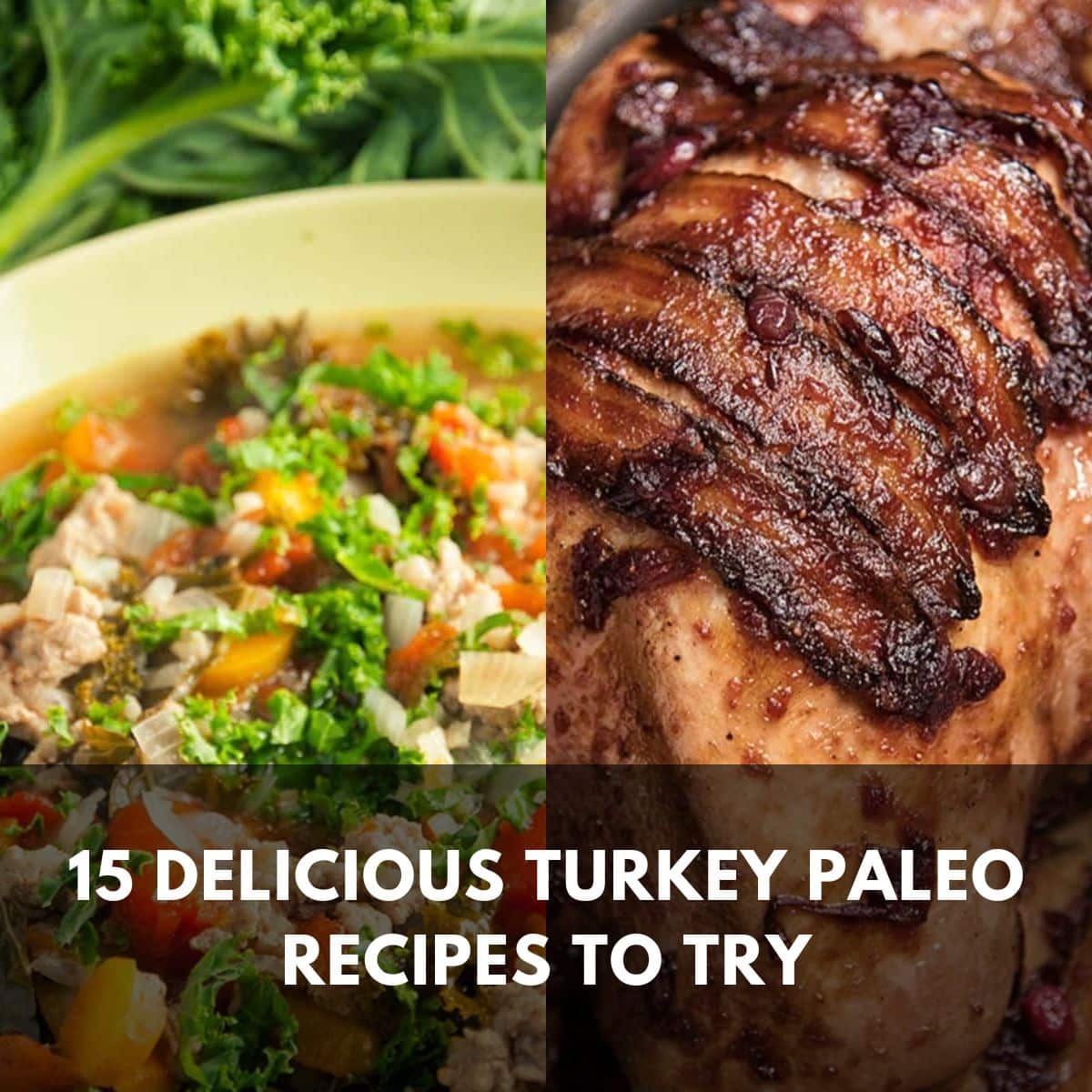 As a lean meat, turkey is an ideal choice for a paleo diet. Thanks to its high protein, zinc, selenium, and B-complex vitamin content, turkey is a healthy food that can boost your energy levels and support your immune system.
If you're looking for new ways of incorporating turkey into your paleo diet, these recipes are a great place to start.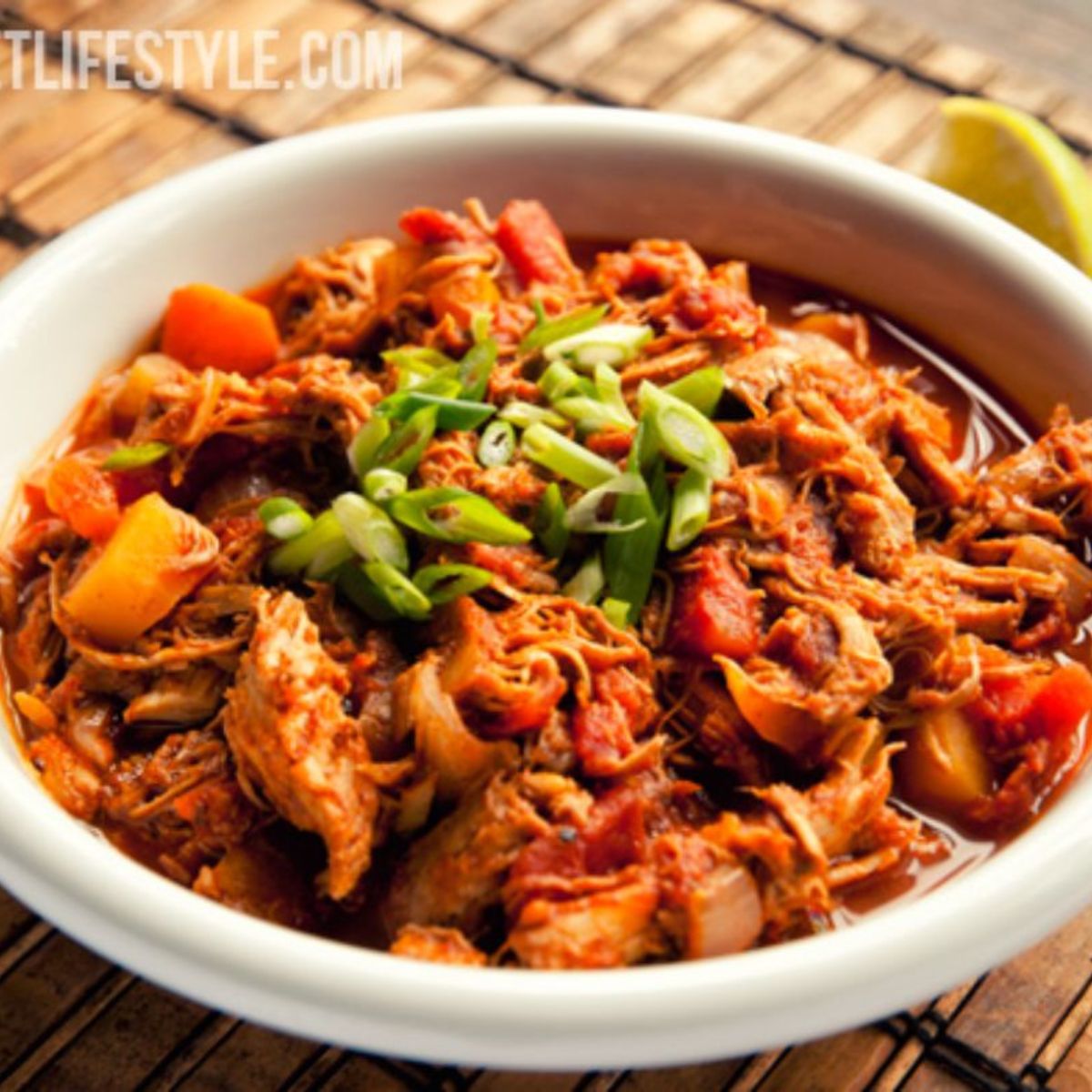 This turkey chili recipe is brimming with flavors. It's sure to become an instant family favorite and an original way to use your turkey leftovers.
The chili uses turkey as a lean source of proteins and paleo-friendly vegetables like tomatoes, peppers, onions, and carrots. None of these vegetables are rich in starch, and adding herbs and spices like cumin, chili powder, or oregano can help support heart health and digestion.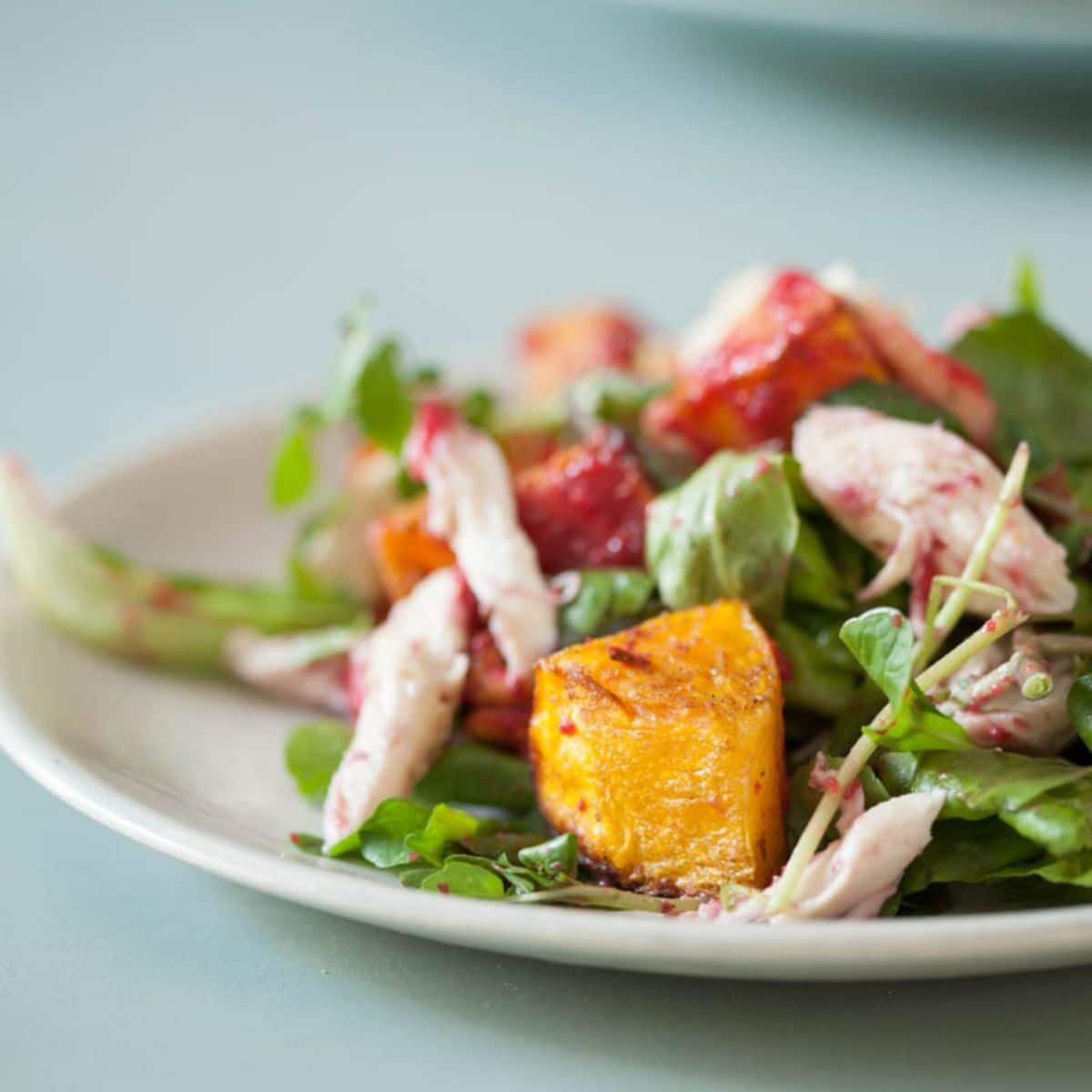 This simple salad recipe comes together in no time. It's an ideal option if you need a quick and healthy paleo lunch. The shredded turkey is an excellent source of lean proteins, while the walnuts and apple slices add a pleasant texture to the salad, along with some healthy fats and vitamins.
If you have 30 minutes to spare, we recommend following all the steps and preparing the roasted pumpkin and homemade cranberry dressing. If you're pressed for time, you can substitute the homemade dressing for a store-bought paleo-friendly option.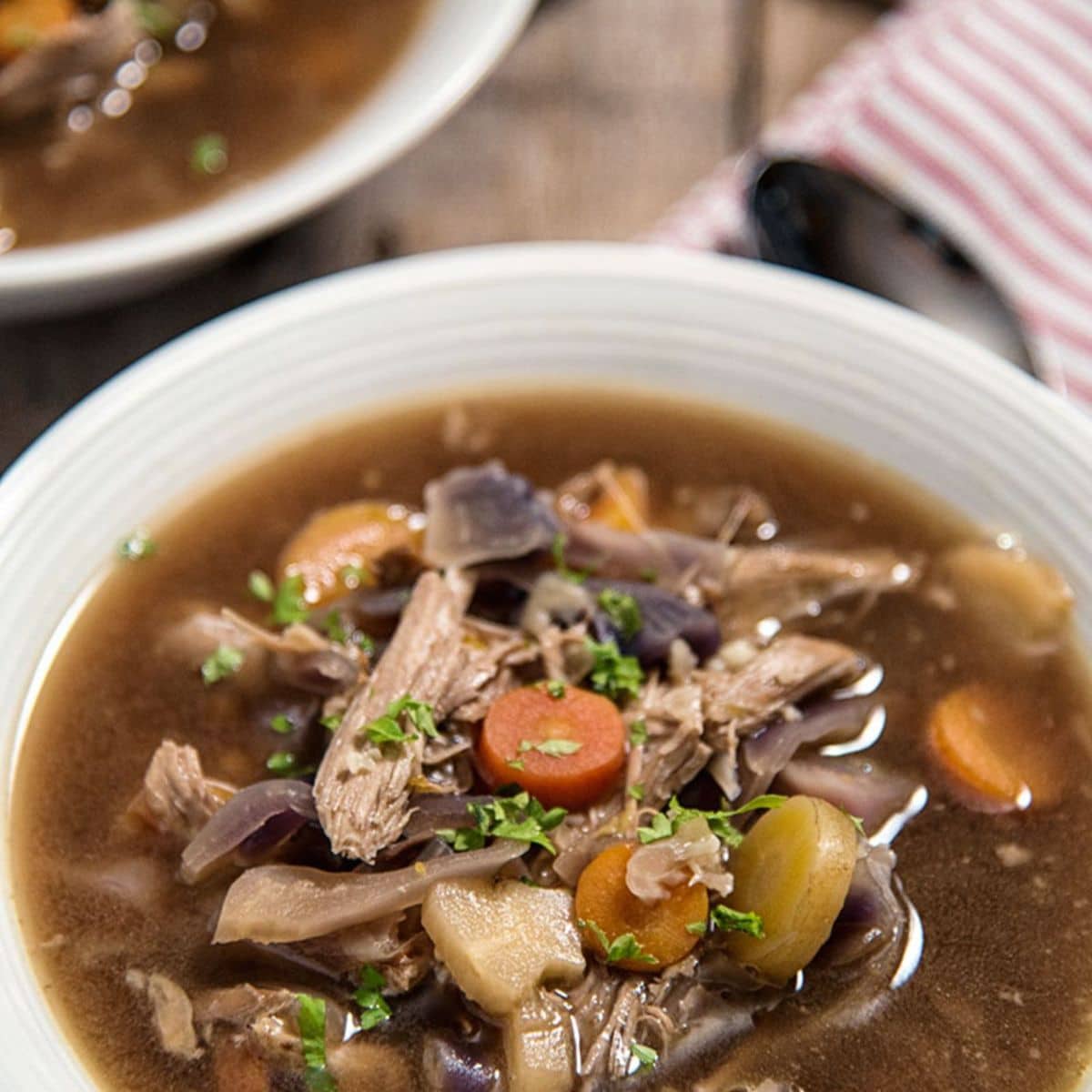 This hearty soup recipe is full of proteins and healthy vegetables. It's an ideal dish to enjoy on a cold winter night, and you can easily customize this recipe by adding or replacing ingredients. This tasty soup is also a smart way to reuse your leftovers.
The chopped turkey creates a hearty texture for the soup, and you can add a mix of carrots, parsnips, celery, cauliflower, and cabbage for a soup rich in vitamins and flavors.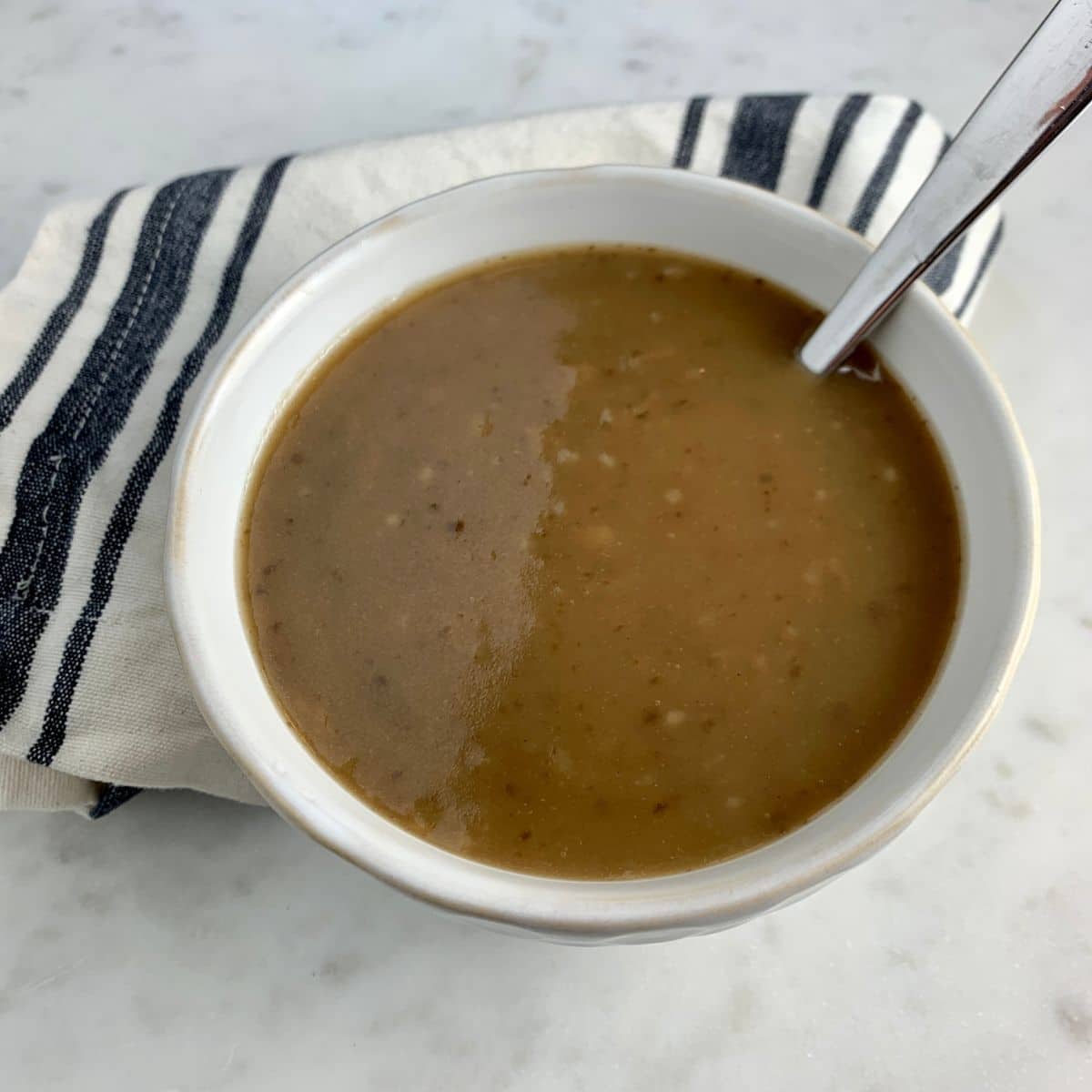 Turkey gravy is a staple of holiday feasts. However, many gravy recipes call for using flour to thicken the gravy, which isn't compatible with the paleo diet.
This turkey gravy recipe replaces wheat flour with cassava flour, a gluten-free alternative that comes from a root vegetable that grows in South America.
This recipe also helps reduce your fat intake by using a mix of broth and turkey drippings. It's a great way to reuse cooking juices after preparing a turkey, but you can use more broth than drippings if you want to reduce the fat content of this turkey gravy.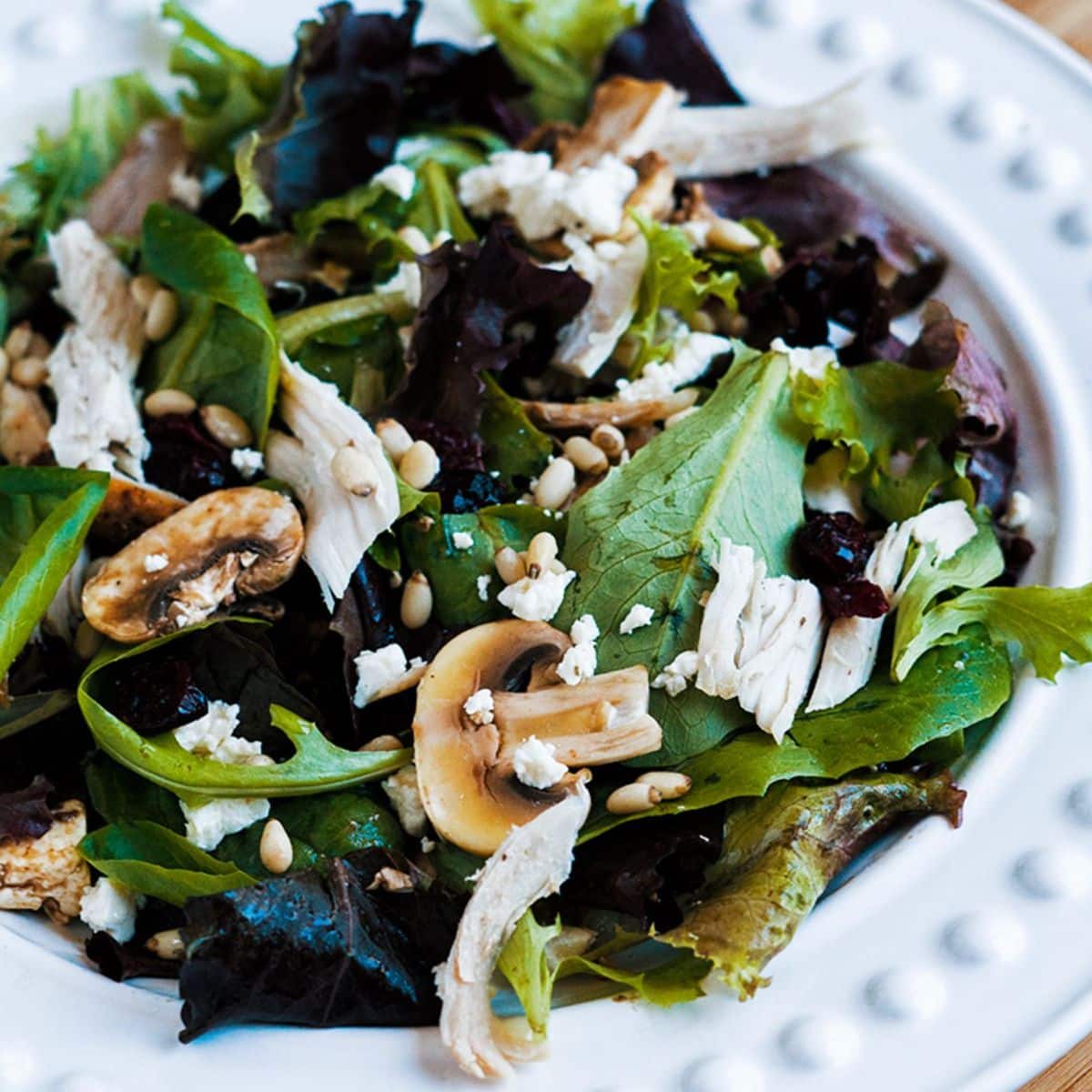 Did you know that mushrooms are rich in Vitamin B6, Vitamin D, and selenium? Adding mushrooms to your diet can help regulate your cholesterol levels, improve gut health, and boost your brain health.
This delicious turkey and mushroom salad includes turkey as a lean source of proteins, some low-fat cheese, some cranberries rich in antioxidants, and mushrooms filled with vitamins and minerals.
There is an optional Balsamic vinaigrette you can make with a few simple ingredients, but you can pair this salad with any paleo-friendly dressing of your choice.
This hearty stroganoff recipe is the ideal comfort food. It replaces traditional beef with turkey to reduce the fat content of the dish and make it paleo-friendly.
Instead of serving this dish with rice or noodles, this recipe calls for using spaghetti squash. This vegetable gets its name from its texture which resembles pasta, but it only contains 10 grams of carbs per cup, compared to 40 grams for traditional pasta.
If you enjoy this recipe, think about transforming your favorite pasta dishes into paleo recipes by substituting the pasta with some spaghetti squash.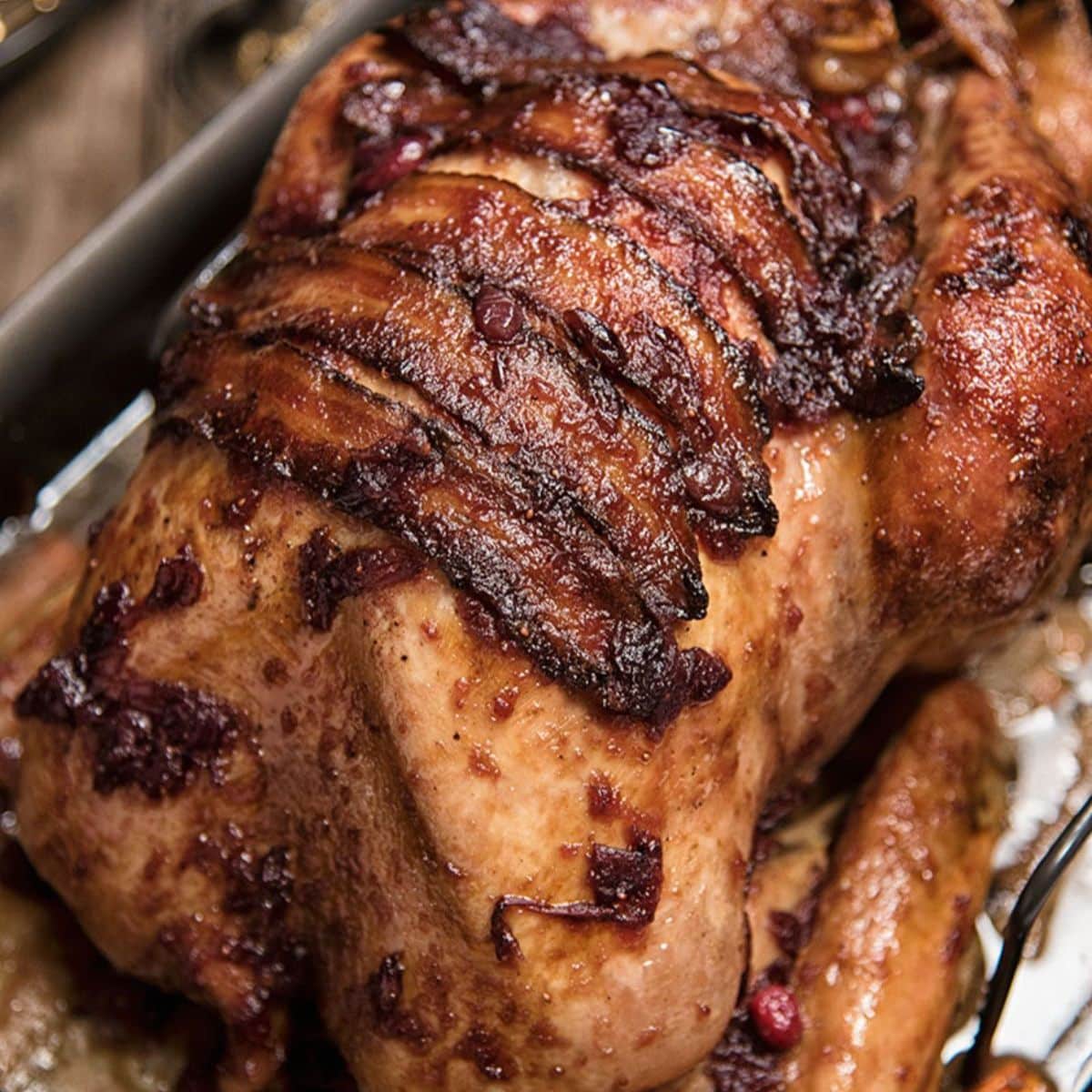 Prepare a holiday feast to remember with this amazing whole turkey recipe. It uses paleo-friendly ingredients that come together to infuse the turkey with rich flavors while keeping the meat moist.
It requires some preparation, but the end result is worth it. Besides cooking a turkey, you'll have to prepare a cranberry glaze and citrus brine for this holiday meal.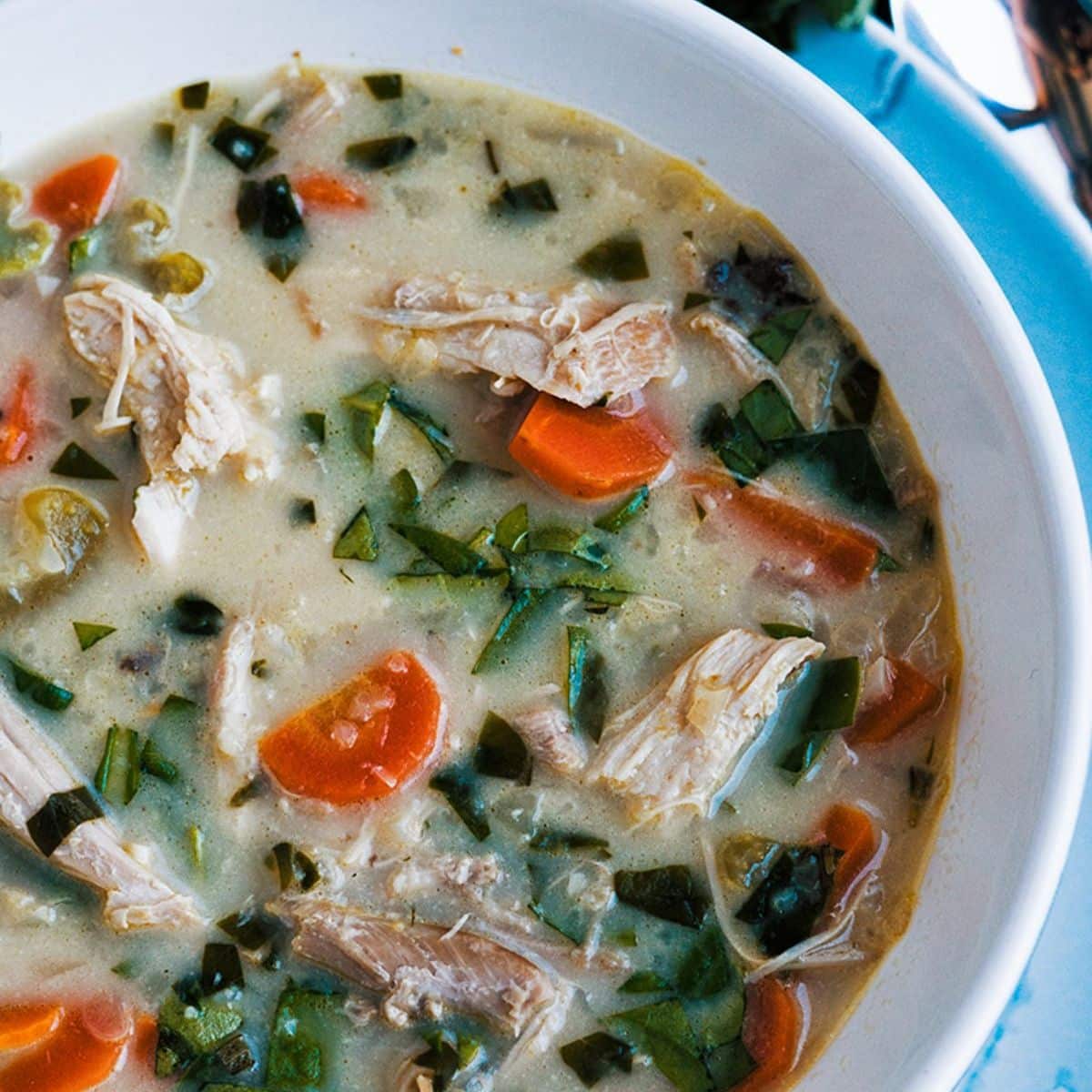 If you're following a strict paleo diet, you're probably avoiding dairy products. The good news is that you can make this delicious and creamy turkey soup by using coconut milk instead of dairy.
Using coconut milk creates a unique flavor that brings out the different vegetables used in this soup. It's an original and almost exotic take on traditional turkey soup.
It's also easy to customize this recipe to use your leftovers. The recipe calls for using shredded turkey, cauliflower, celery, spinach, onions, carrots, and herbs, but you can add or substitute vegetables with other paleo-friendly options.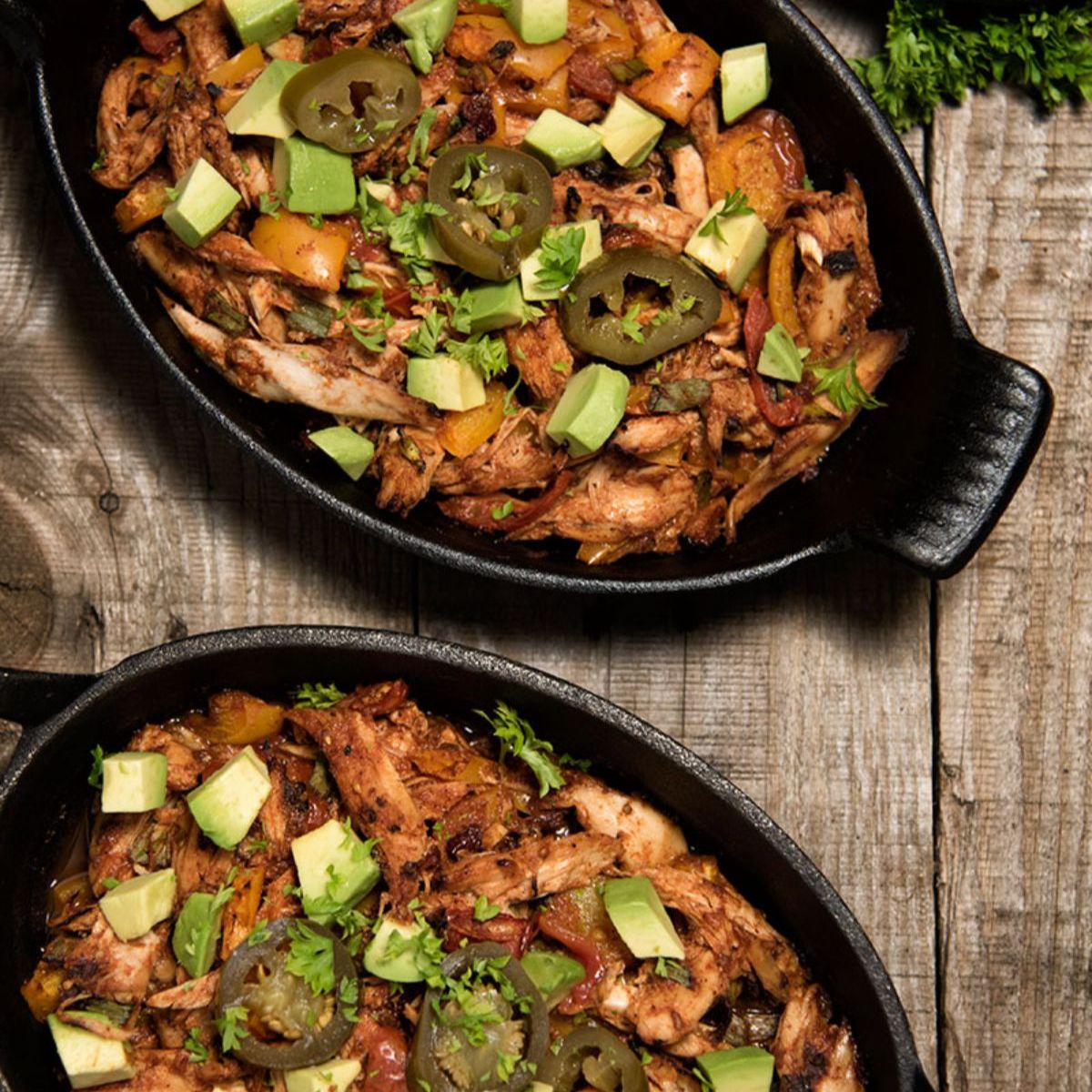 Bring some Tex-Mex flavors to the dinner table with this spicy turkey recipe. All you need is a skillet, some leftover shredded turkey, and a few additional ingredients to create this flavorful recipe.
The secret ingredient is some enchilada sauce that will add some spice to this delicious recipe. Since store-bought enchilada sauce can contain high levels of sodium, it's best to make your own at home with gluten-free flour and your favorite spices.
Another thing we love about this recipe is the pickled jalapenos that add some kick to this lean meat!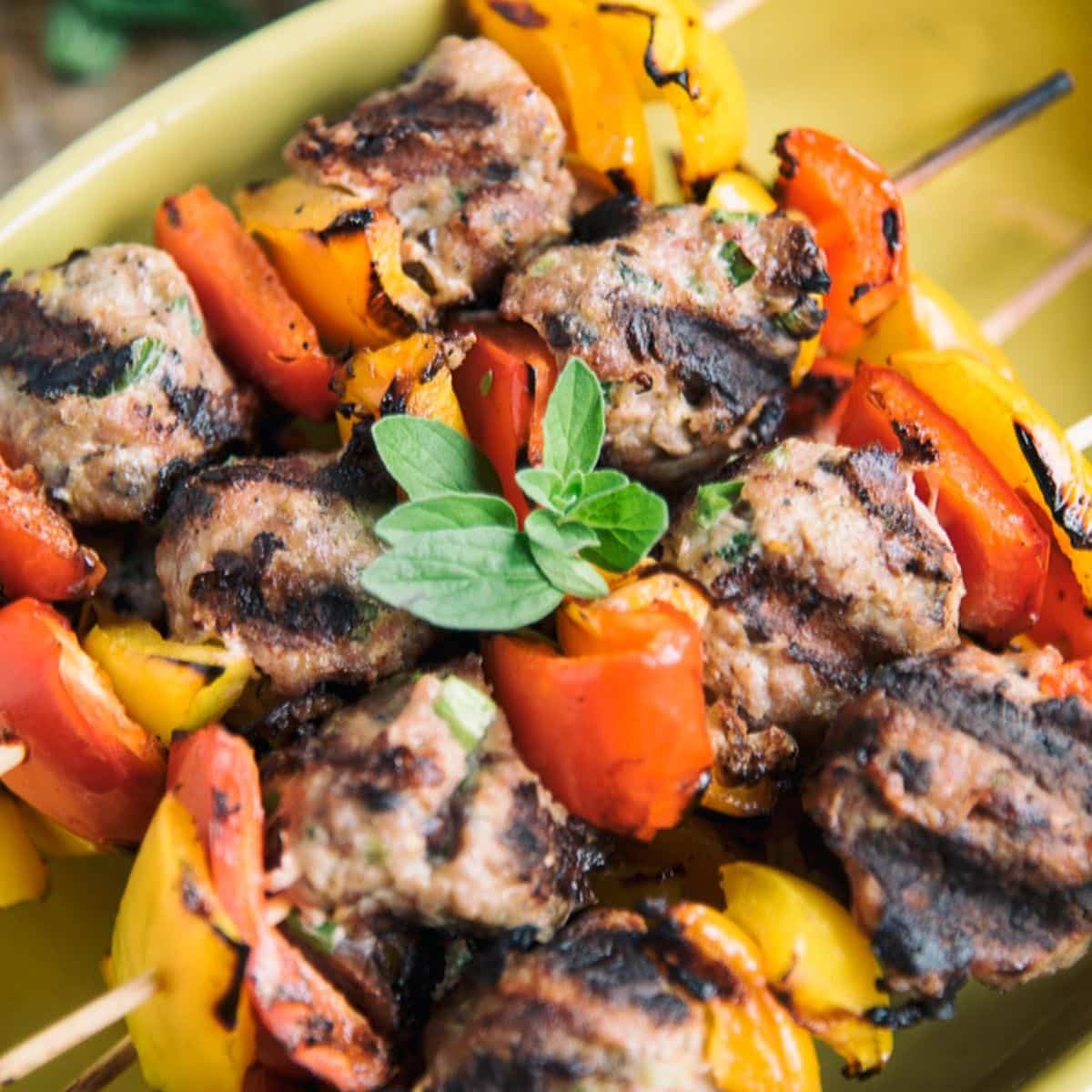 These fun turkey skewers will quickly become a summertime favorite. They're easy to make, and you can customize them with different ingredients.
It's the perfect paleo-friendly recipe if you enjoy grilling, but you can also prepare these skewers in the oven.
This recipe also calls for making turkey meatballs with some shredded turkey, almond flour, herbs, lemon juice, and a few other ingredients. If you like these meatballs, you can use them to create a paleo-friendly version of classic dishes like spaghetti and meatballs or Swedish meatballs.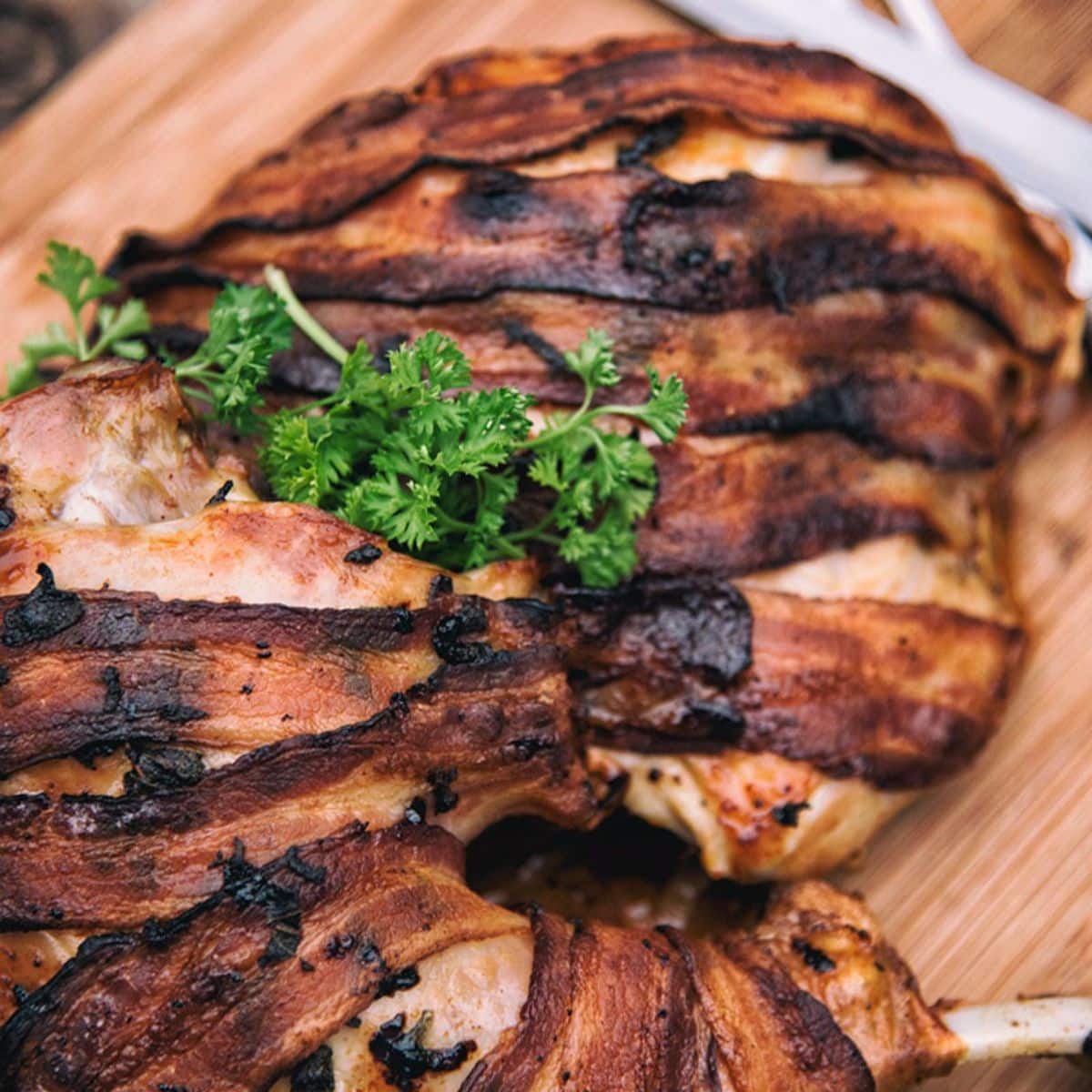 Even though bacon is rich in fat, it contains a lot of oleic acids. While you should watch your fat intake as part of your paleo diet, you can enjoy some bacon as an occasional treat since oleic acids have some benefits when it comes to heart health and cholesterol.
This maple-bacon turkey recipe is perfect for the holidays. The bacon and maple syrup will enhance the flavor of the turkey while creating a sweet and salty flavor profile that everyone will love.
This recipe works well with white and dark meat, and you can easily pair these bacon-wrapped turkey parts with a paleo-friendly side of your choice.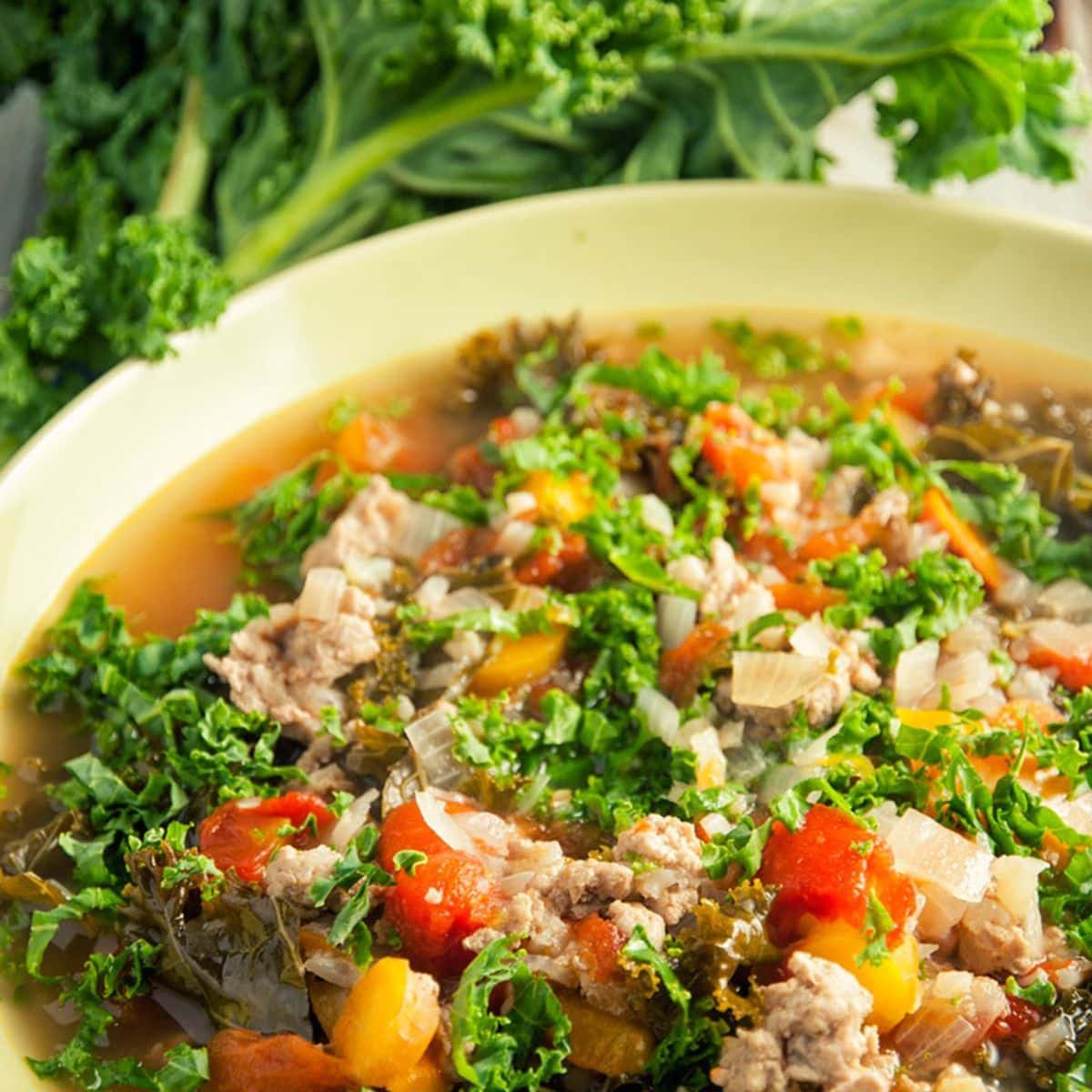 Cauliflower is an excellent addition to your paleo diet. This vegetable contains few calories but is rich in fiber, antioxidants, and vitamins.
This turkey soup recipe also includes kale, a leafy green rich in Vitamins A and B and omega-3 fatty acids.
This soup is healthy, easy to make, and full of flavors. It's a great lunch, but you can also serve it as an appetizer.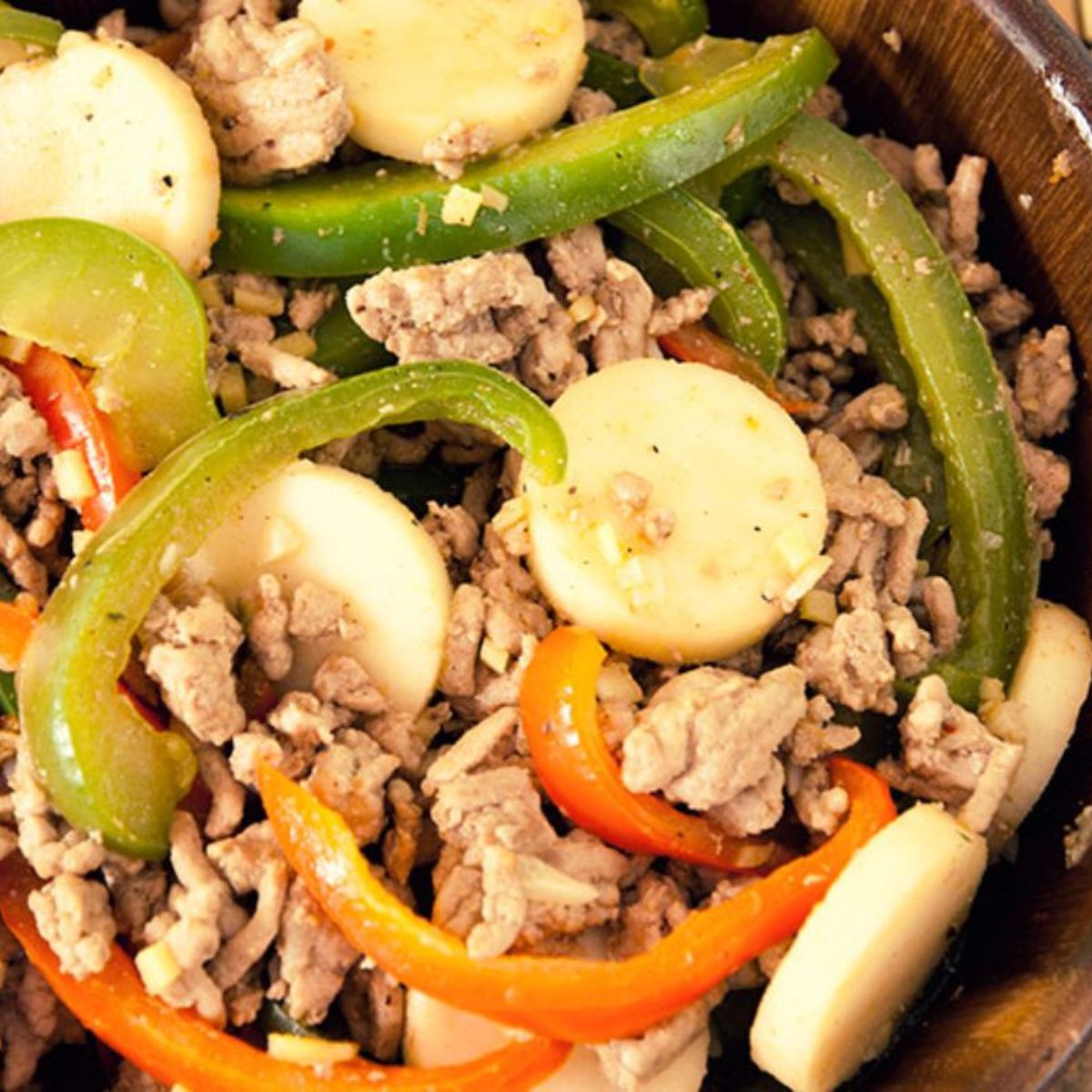 This Asian-inspired paleo recipe takes stir-fries to the next level. The Szechuan peppers, water chestnuts, and rice vinegar combine to create exotic flavors that enhance the turkey.
This recipe is a paleo-friendly take on traditional stir-fries since it replaces rice with riced cauliflower. You can customize it by using another vegetable you can rice, such as carrots, beets, or squash.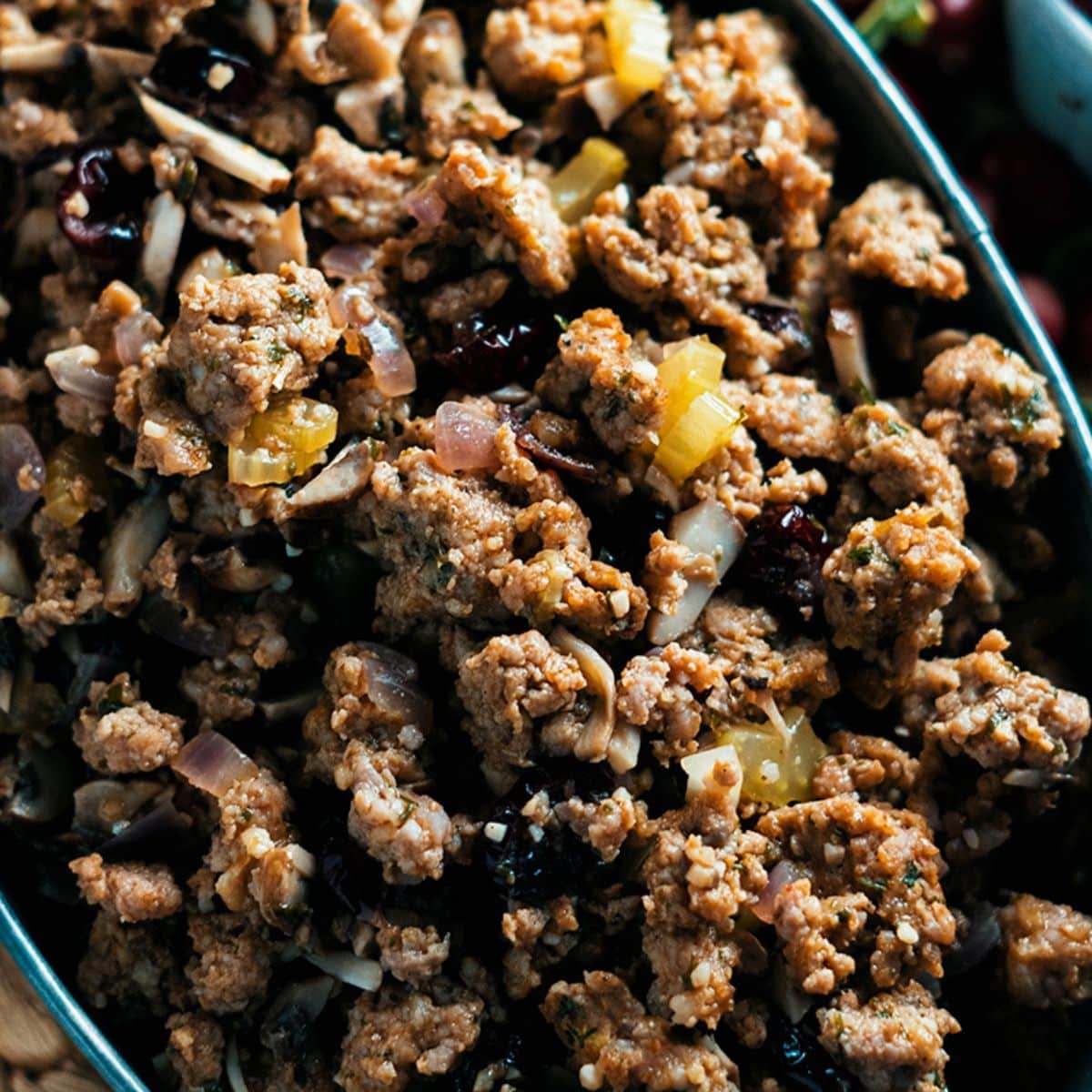 This versatile stuffing recipe reproduces the familiar texture of stuffing without using breadcrumbs. You can use leftover turkey to make your own turkey sausage or use some store-bought turkey sausage if you can find an option with few additives.
With ingredients like mushrooms, dried cranberries, celery, and herbs, this stuffing is full of flavor and can accompany a holiday meal.
You can also get creative and use this turkey stuffing to make dumplings, bacon-wrapped stuffing bites, or a breakfast casserole.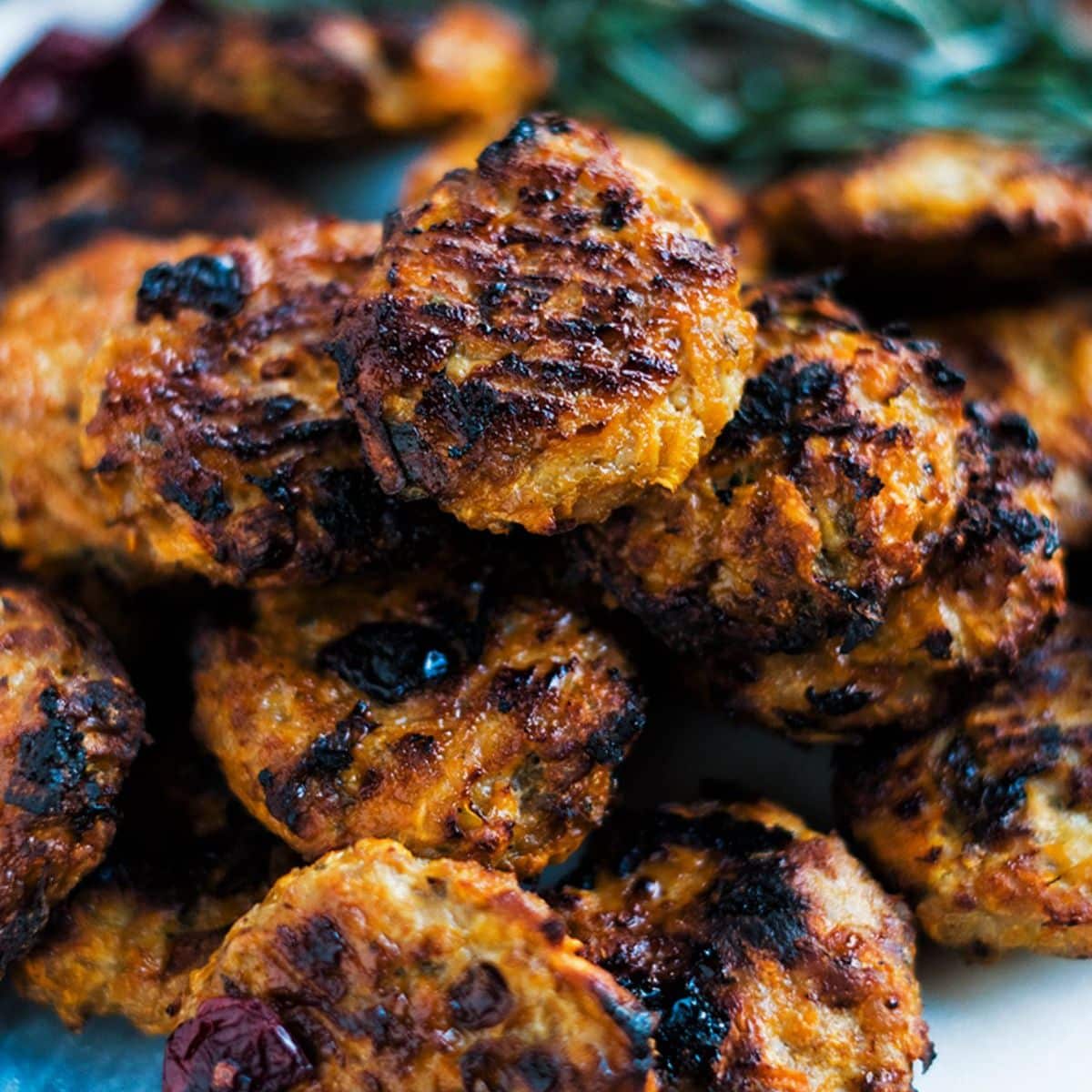 These delicious turkey bites will wow your guests if you serve them as a side or appetizer. They're also an ideal option for a paleo-friendly breakfast or brunch!
You'll need a few simple ingredients, including ground turkey, onions, sweet potatoes, dried cranberries, and herbs. The recipe calls for using coconut or almond flour to give the bites their consistency without adding any gluten.
Wrap Up
These turkey recipes will help you explore different flavor profiles and incorporate this lean source of proteins into your breakfasts, lunches, and dinners. Don't hesitate to customize these recipes by adding other paleo-friendly ingredients or tweaking them to add your favorite herbs and spices!