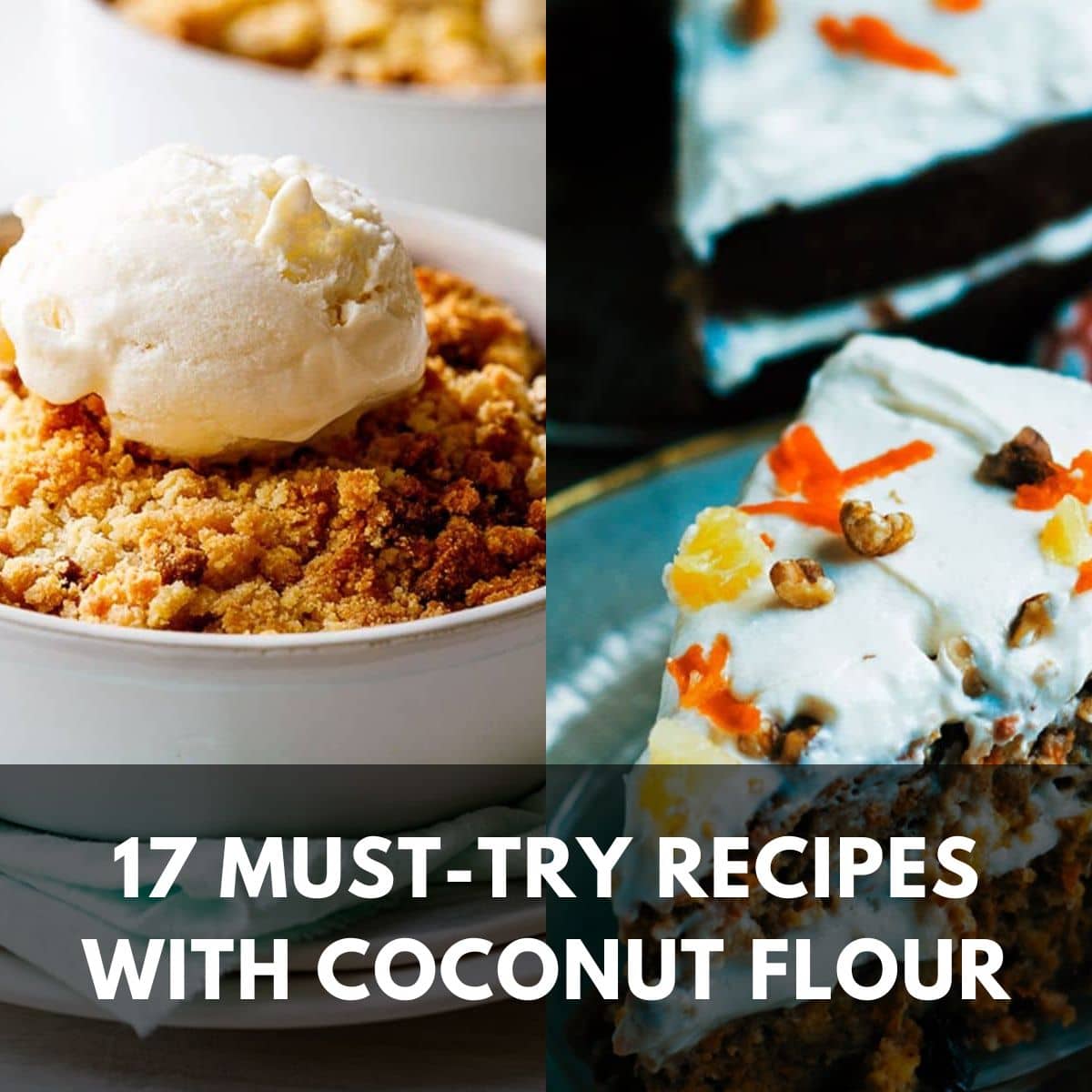 17 Must-Try Recipes with Coconut Flour (Paleo-Approved)
Coconut flour is a delicious ingredient packed with healthy minerals and nutrients. This gluten-free flour is a fantastic substitution for processed white or whole-grain flour, meaning it's Paleo-approved.
Coconut flour gets produced by grinding dried coconut meat into a fine powder. Due to its low moisture content, coconut flour works perfectly for baked Paleo desserts and thickening sauces, gravies, and soups.
Explore these 17 must-try Paleo coconut flour recipes, perfect for optimizing your meal preparation and wowing any guest at your dining table.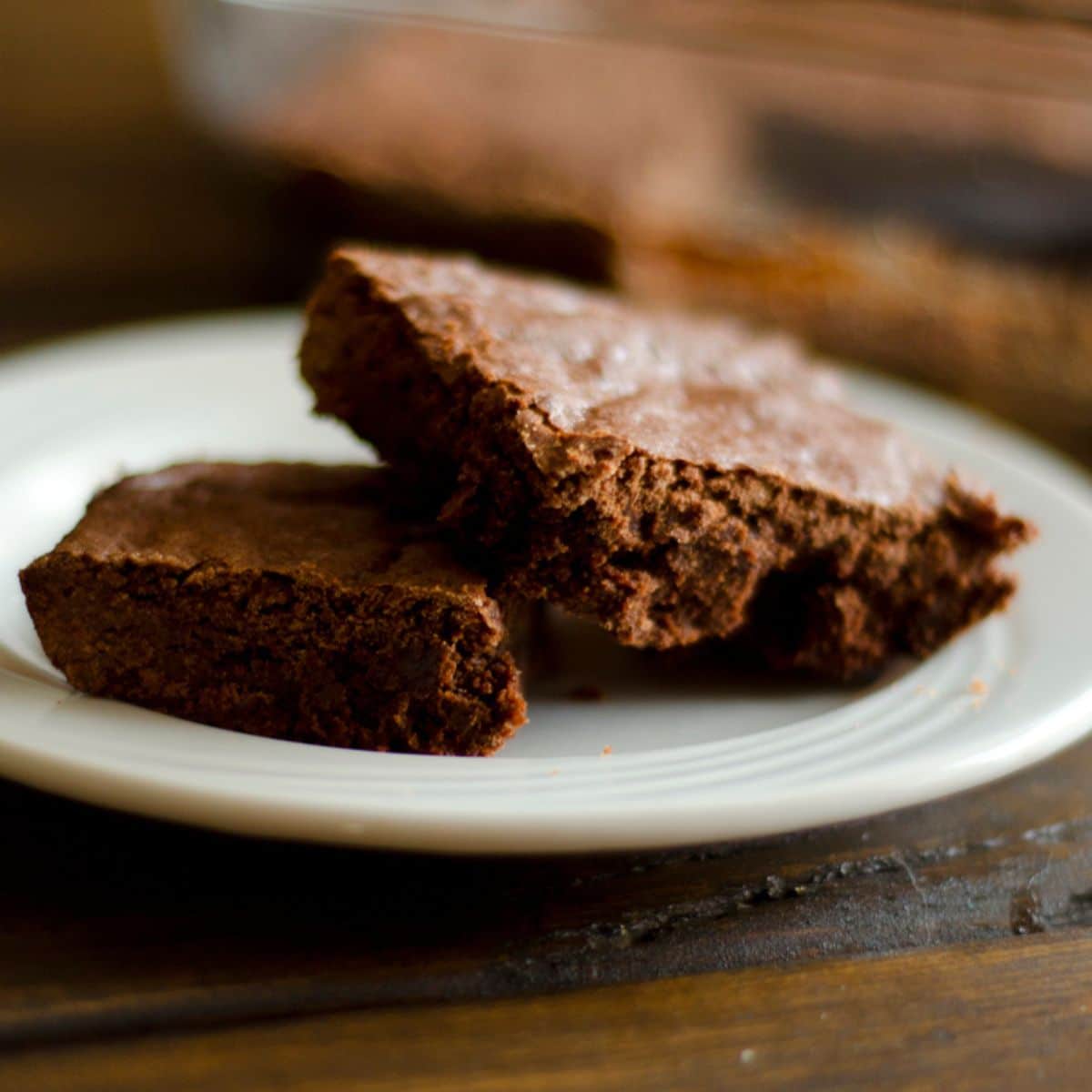 Bite into a delicious brownie without high amounts of refined sugars and flour with this incredible Paleo brownies recipe.
You only need about one hour to make four heaping servings of decadent brownies to satisfy your sweet tooth. These Paleo-approved brownies are naturally sweetened with maple syrup, cocoa powder, and coconut flour.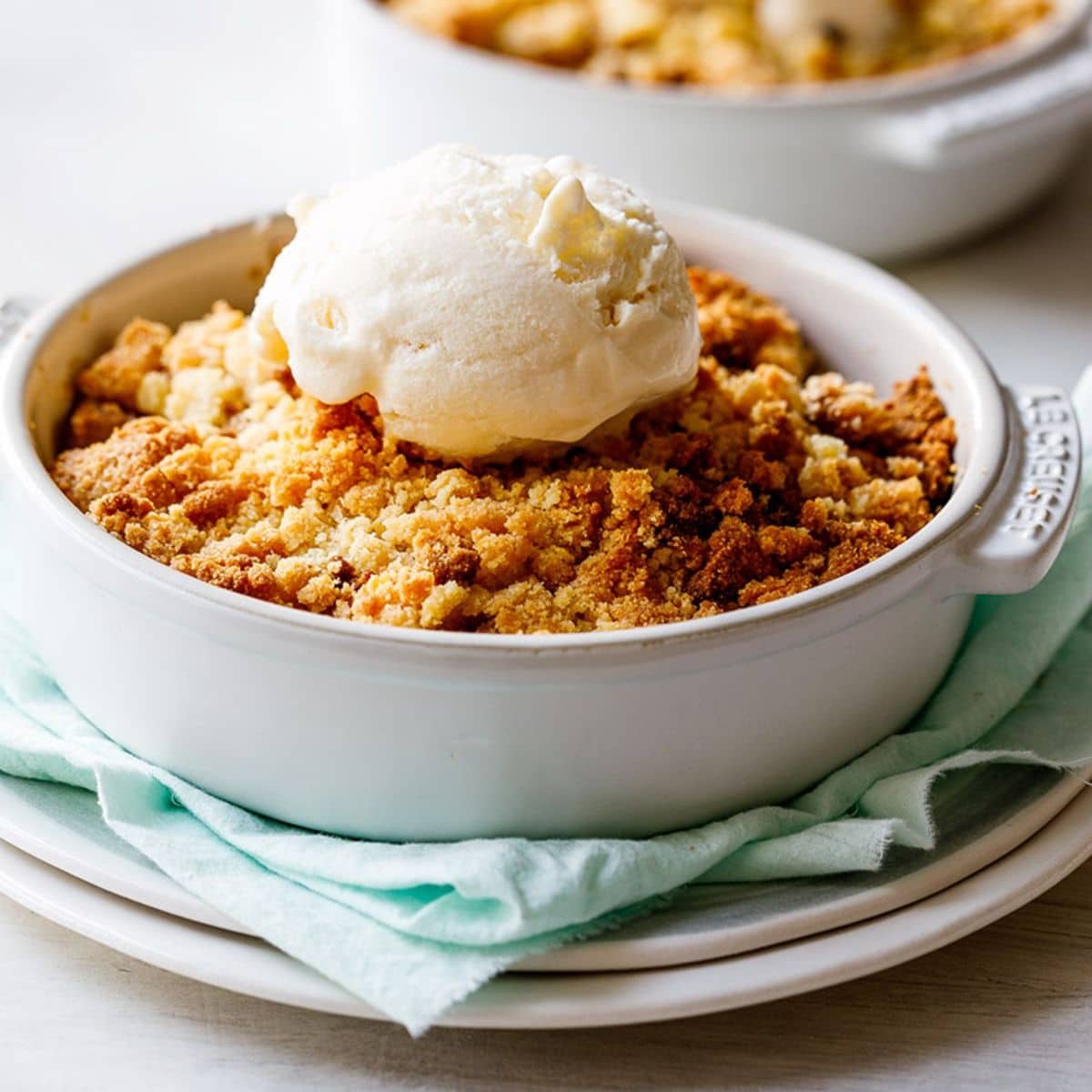 Nothing makes a chilly autumn day better than this maple apple crisp recipe. So if you're looking for the best Paleo coconut flour recipes, look no further than this delicious treat with crispy and tart Granny Smith apples, sweet maple syrup, cinnamon, and tasty hints of coconut.
This Paleo maple apple crisp contains coconut flour and equal parts almond flour, which gives the dessert its texture and delicious flavor. Include a pinch of salt and some cinnamon; you'll never want to go for a different maple apple crisp recipe.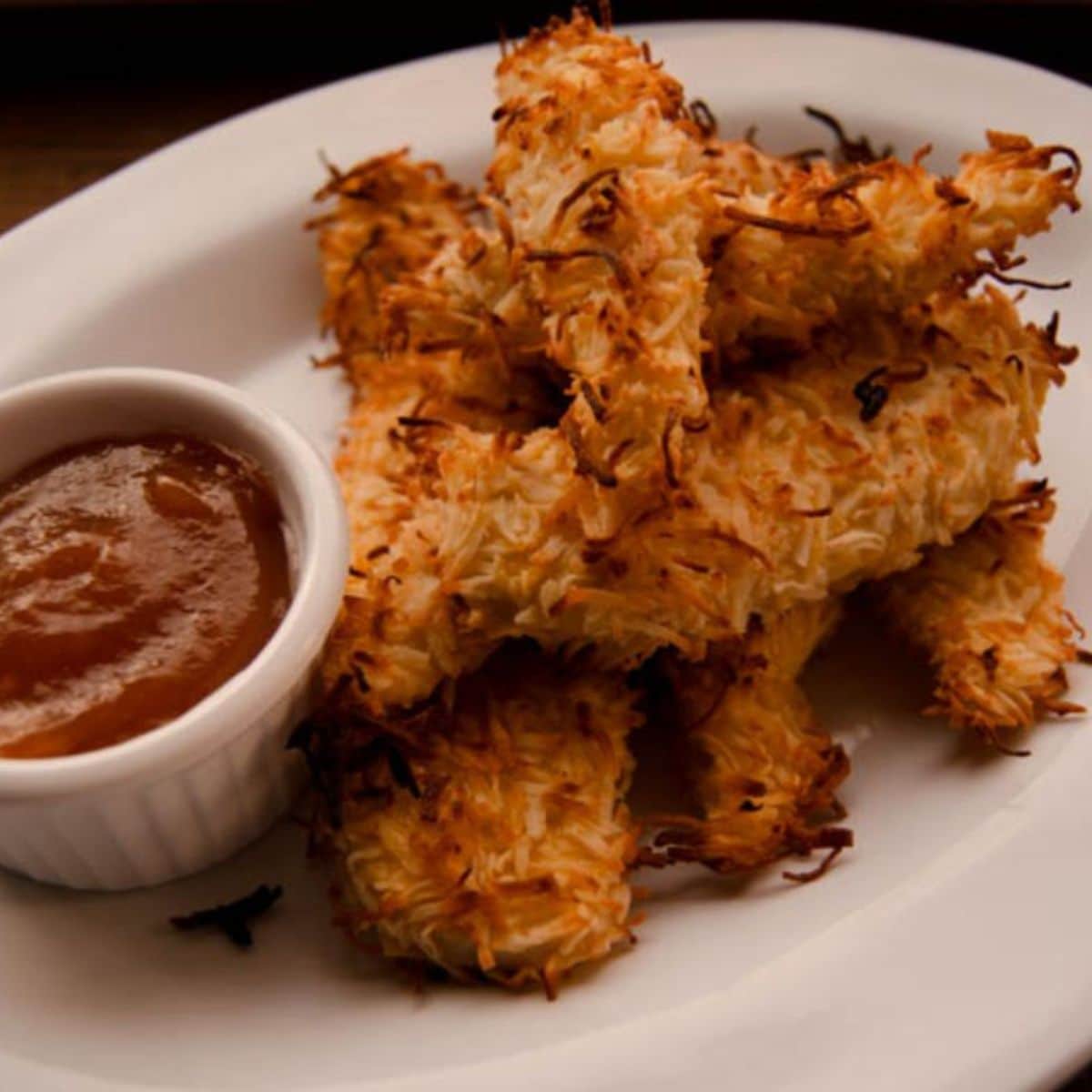 Elevate your dinner game with this coconut-crusted chicken strips recipe, one of the best savory Paleo recipes with coconut flour.
This healthy dinner inspiration features skinless chicken breasts covered in shredded coconut and baked until crispy and golden. Each strip is coated with egg, coconut flour, and coconut shreds to cover every inch in a delicious, gluten-free, and Paleo-approved breading.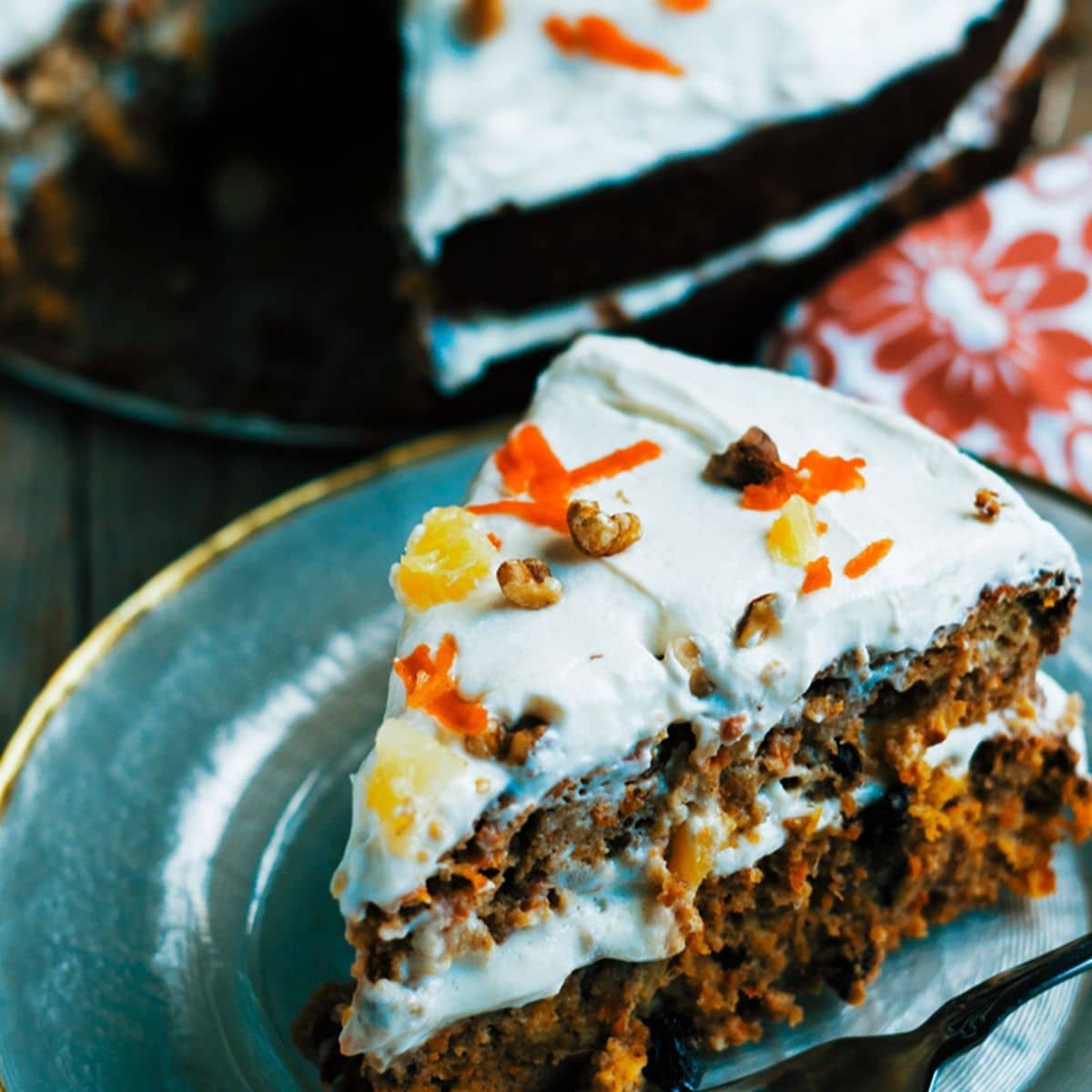 This Paleo carrot cake recipe proves you can make delicious baked goods that are paleo-friendly, using ingredients like grated carrots, almond flour, coconut flour, and coconut sugar.
In under one hour, you can taste one of the most delicious and healthy carrot cakes you've ever had, containing raisins and spices like cinnamon and nutmeg to enhance the flavor. With only raw honey as a natural sweetener, you can't go wrong with this recipe.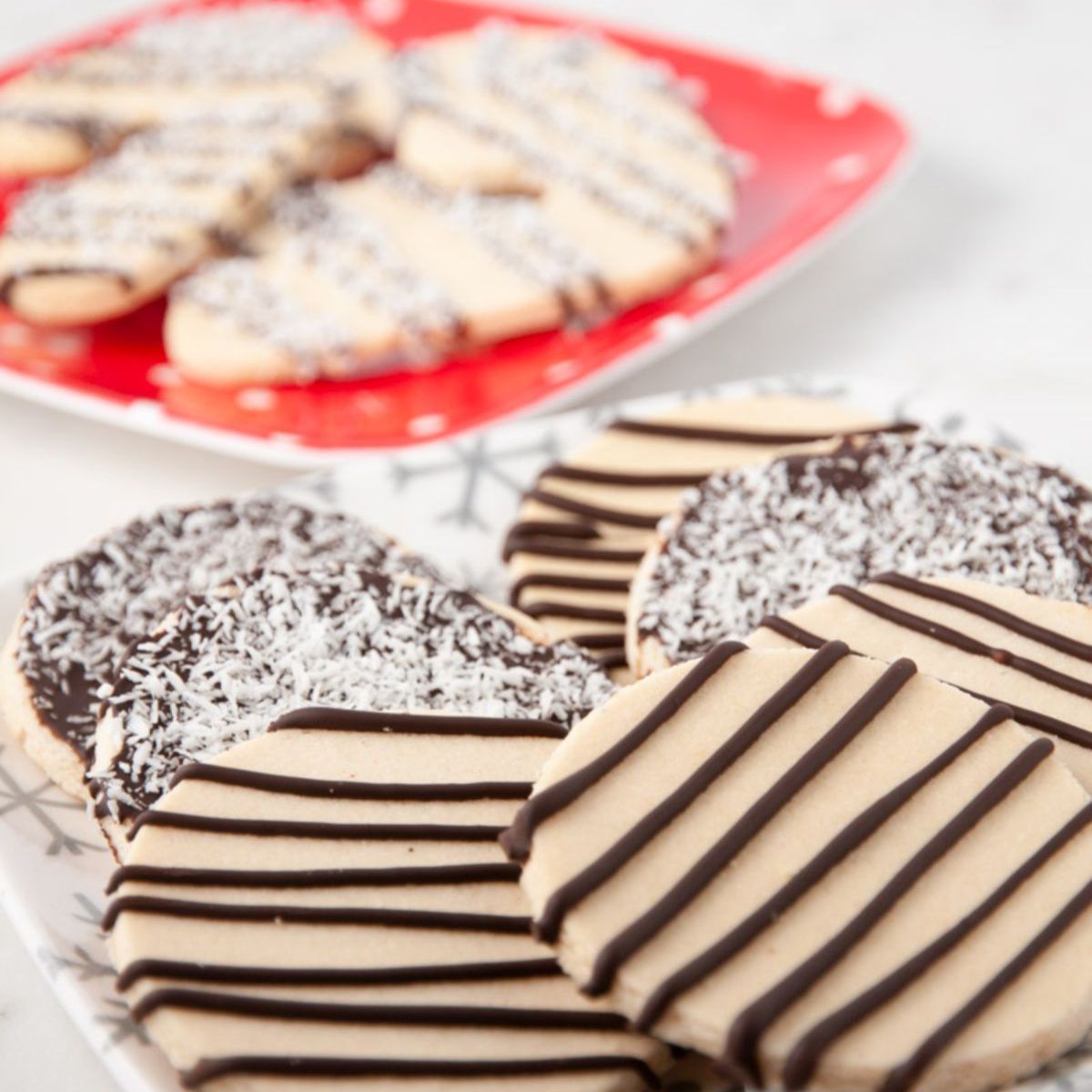 If Santa were Paleo, he'd return down your house's chimney twice to get another bite of this delicious Paleo shortbread cookies recipe.
These shortbread cookies are made entirely of paleo-friendly ingredients, primarily coconut flour, sea salt, and sweetened with maple syrup. You can even melt chocolate and drizzle it all over the cookies, satisfying all your sweet cravings without any health risks.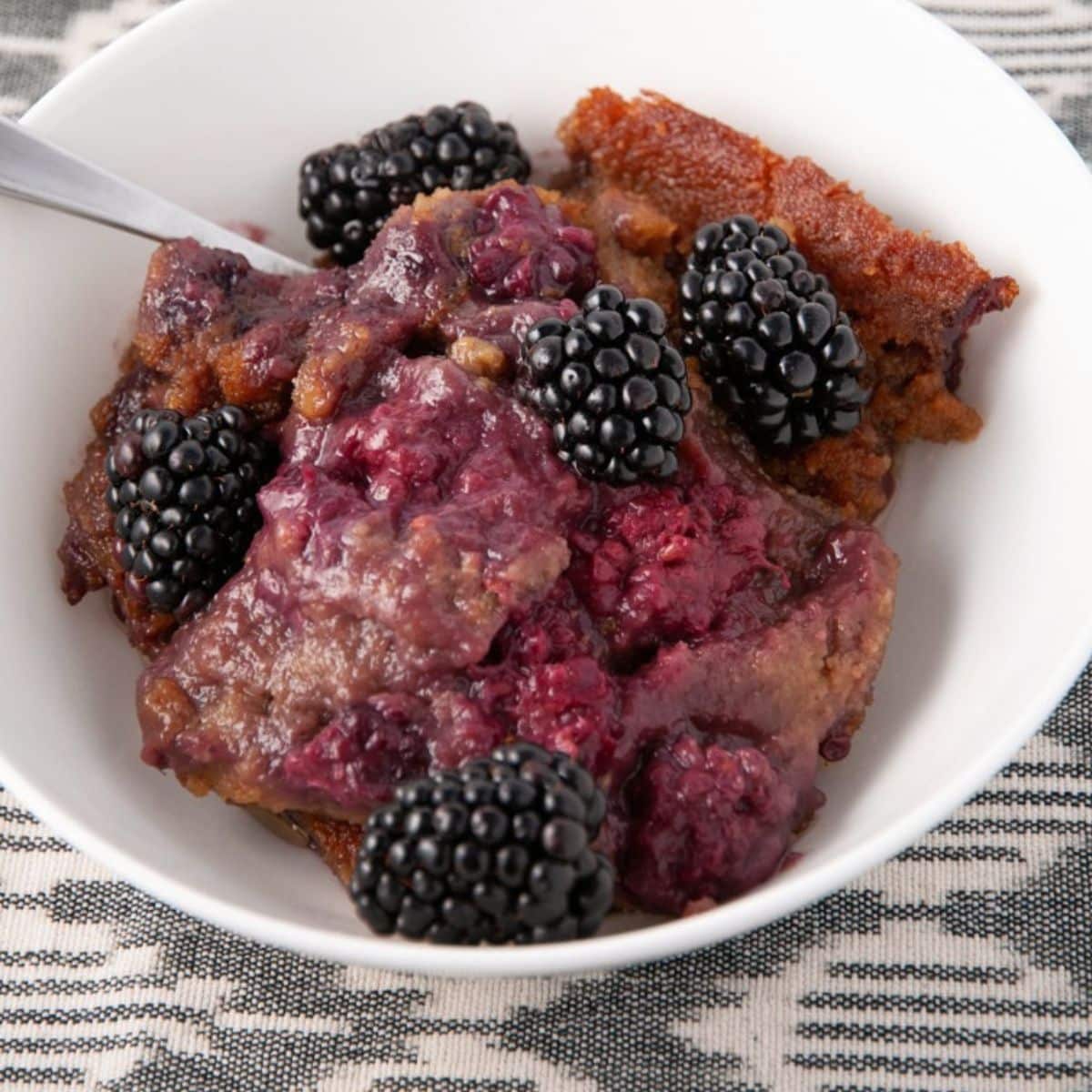 Tuck in for an epic dessert with this delicious Paleo blackberry cobbler recipe. Instead of using grains and processed sugars, this is one of the best Paleo recipes with coconut flour, coconut sugar, and lots of fresh and tart blackberries.
Add some tapioca flour and coconut milk for that soft, bubbly texture and get your dinner guests' mouths watering in anticipation.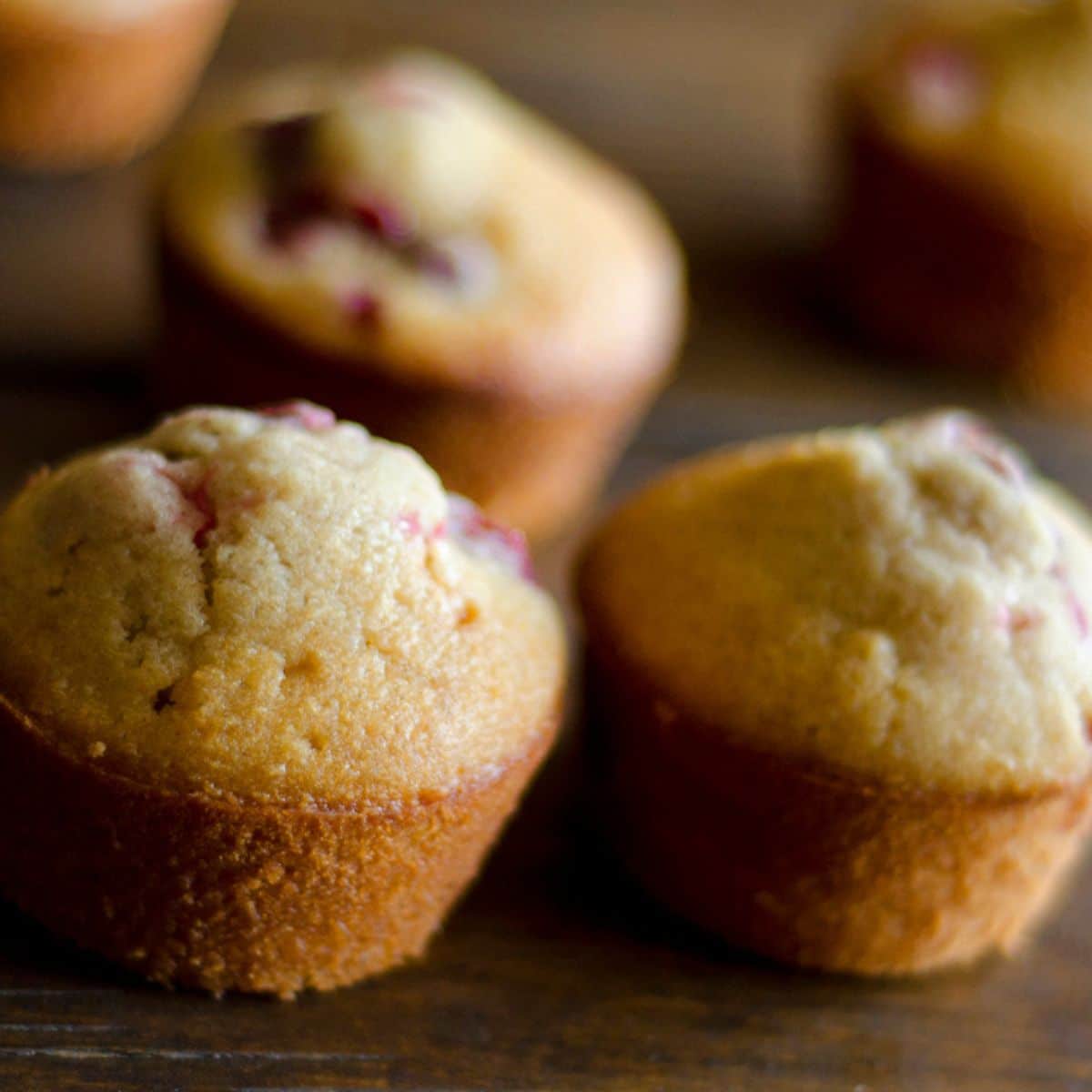 If you want an easy and tasty Paleo-approved treat to take on the go, try one of the best Paleo recipes with coconut flour with this incredible Paleo cranberry muffins recipe.
These muffins take less than 45 minutes to prep and contain healthy, paleo-friendly ingredients like coconut flour, coconut oil, honey, and cranberries. If you're a busybody wanting to maintain a healthy lifestyle, this recipe is something you'll love!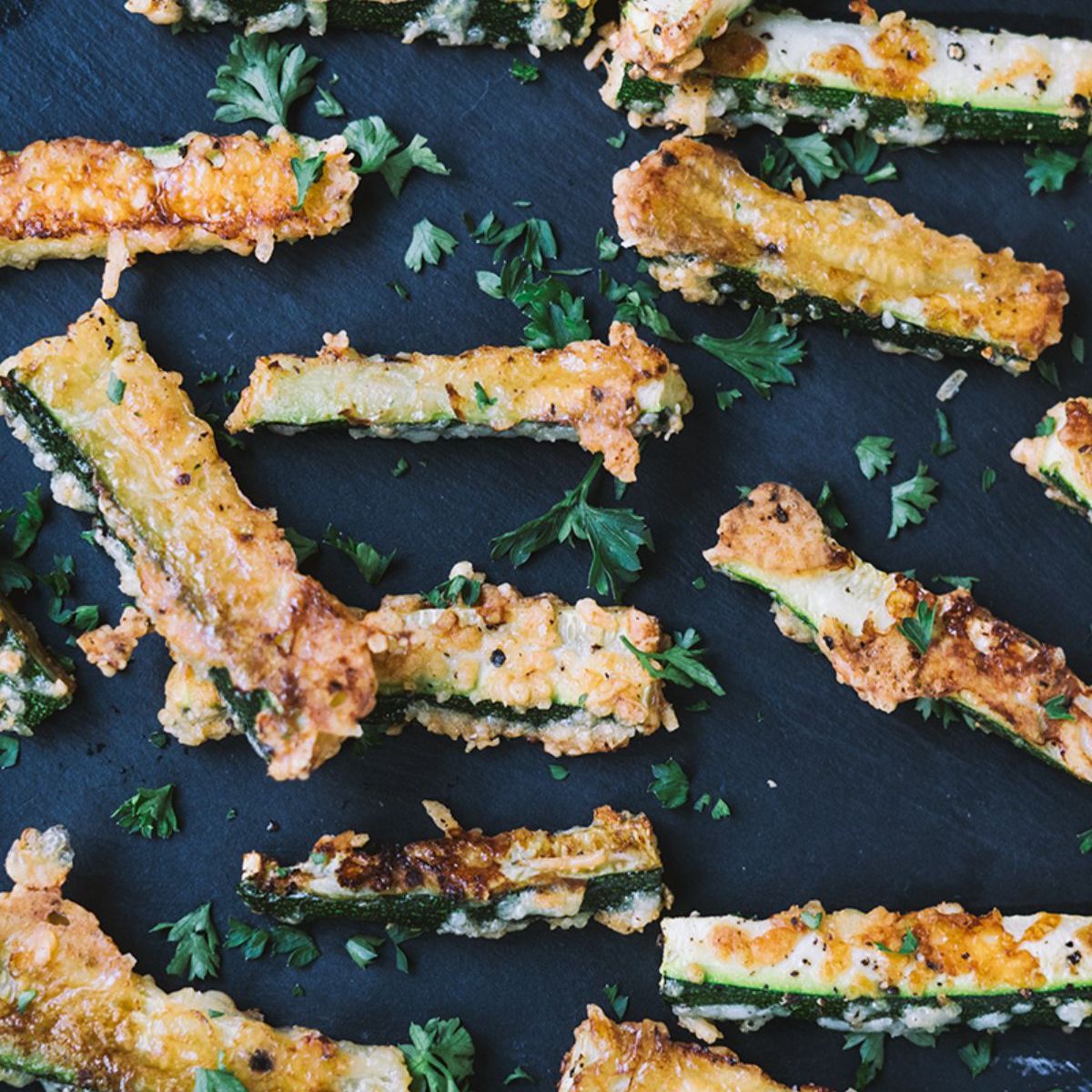 Munch on low-carb fries with this delicious Keto zucchini fries recipe.
Replace the regular carb-filled potatoes with nutritious zucchini covered in coconut flour, grated parmesan cheese, oregano, and paprika. Bake these paleo-friendly zucchini fries in the oven, and you'll find they taste just as delicious as regular fried french fries without the health risks.
This recipe is sure to do the trick when you need a go-to side dish for keto or Paleo dinner guests.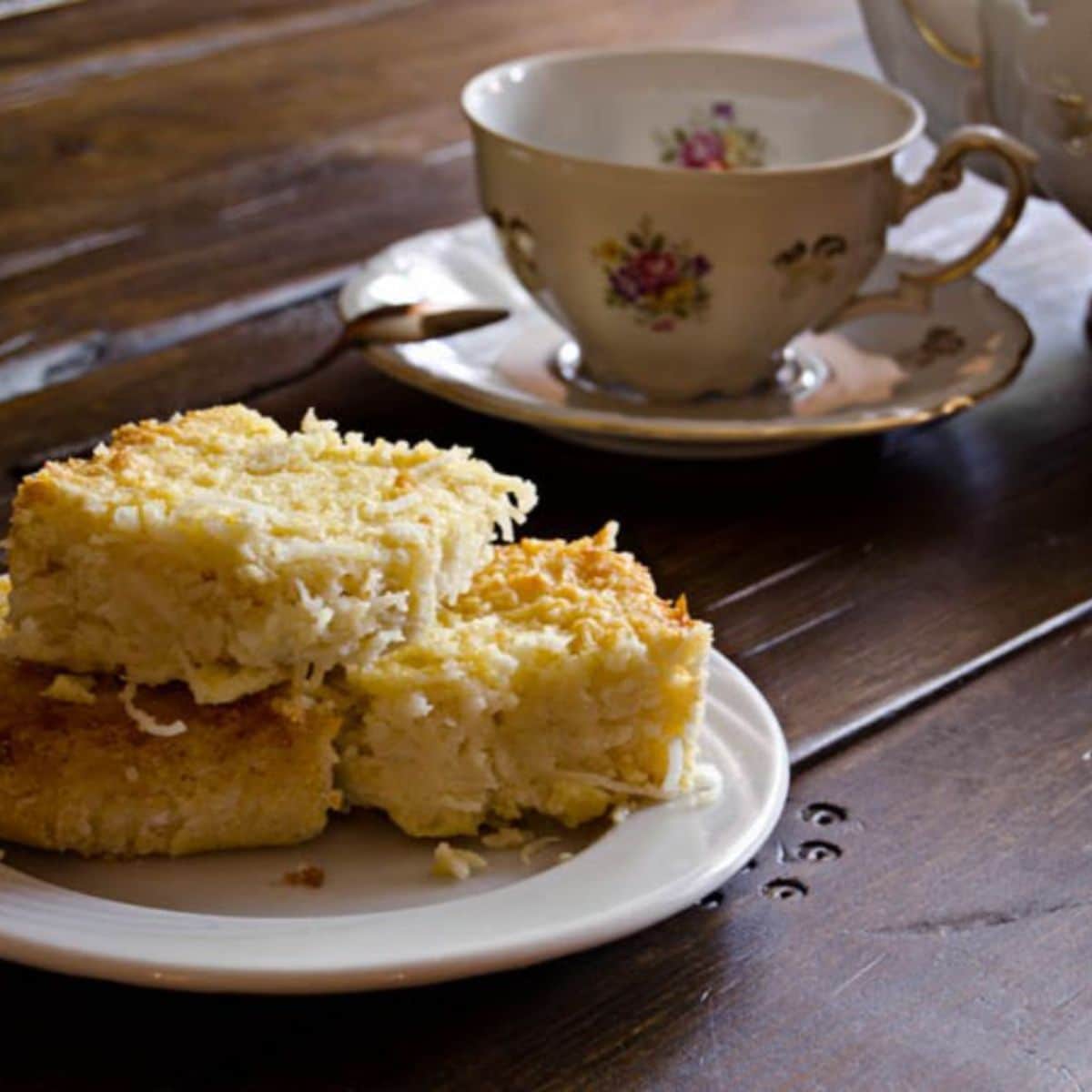 Enjoy the delightful taste of this exceptional coconut squares recipe. This Paleo recipe contains healthy coconut ingredients like coconut flour, coconut oil, coconut milk, and even shredded coconuts.
Although it contains nutritious ingredients like coconut, almond flour, and honey as a sweetener, they can be harmful if ingested too much. Thus, practicing moderation is best, so try not to over-indulge in these delicious coconut squares.
Whether you need an easy Paleo recipe for yourself, a school bake sale, or to serve your guests, this recipe is worth adding to your menu.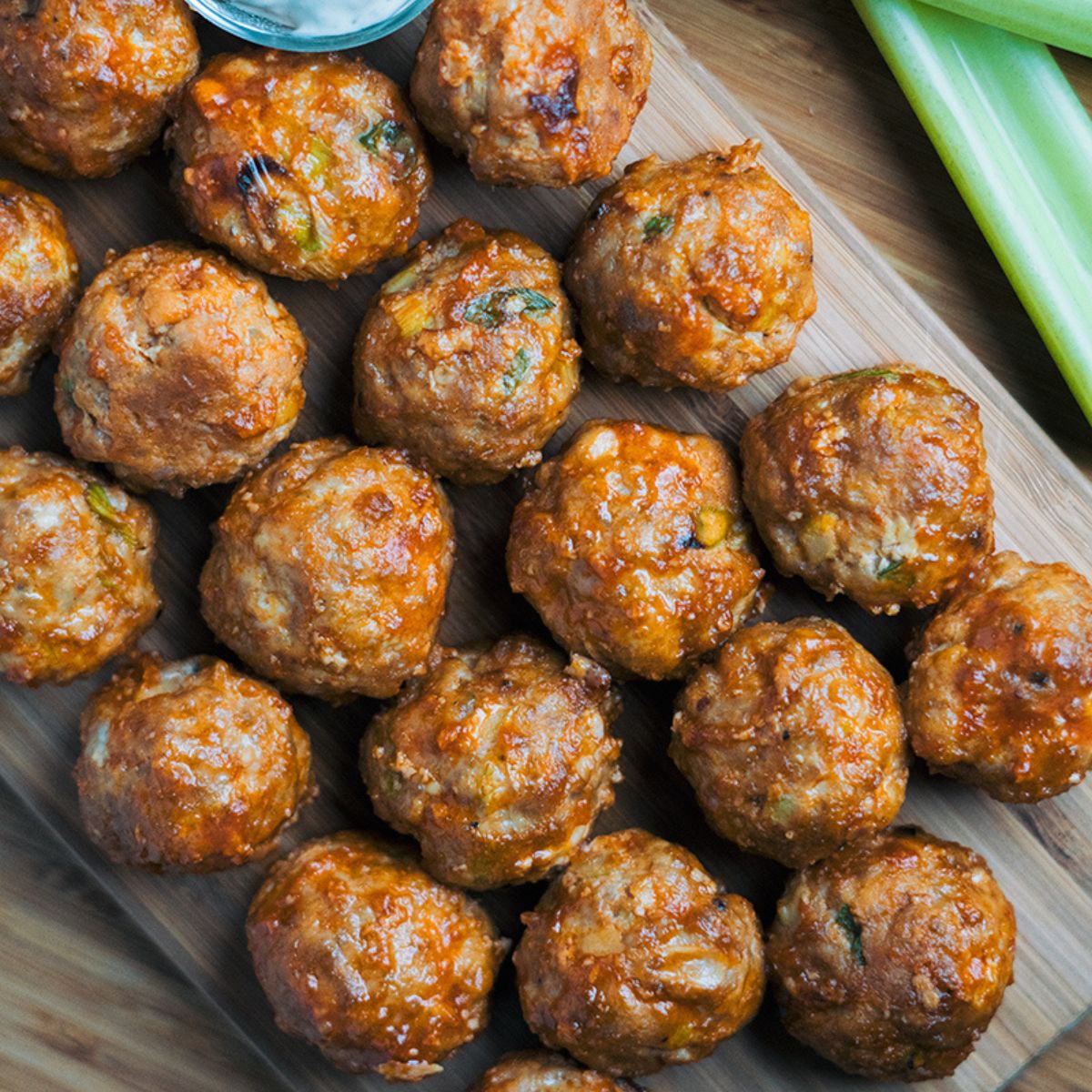 This mouth-watering Keto Buffalo chicken meatballs recipe elevates your cooking skills.
Instead of using carbs to bind these spicy Paleo meatballs, this recipe calls for coconut flour, minced celery, green onion, and garlic cloves.
Add this delectable dish to zoodles, kelp noodles, or cauliflower rice. If not, you can enjoy these chicken meatballs with buffalo or hot pepper sauce.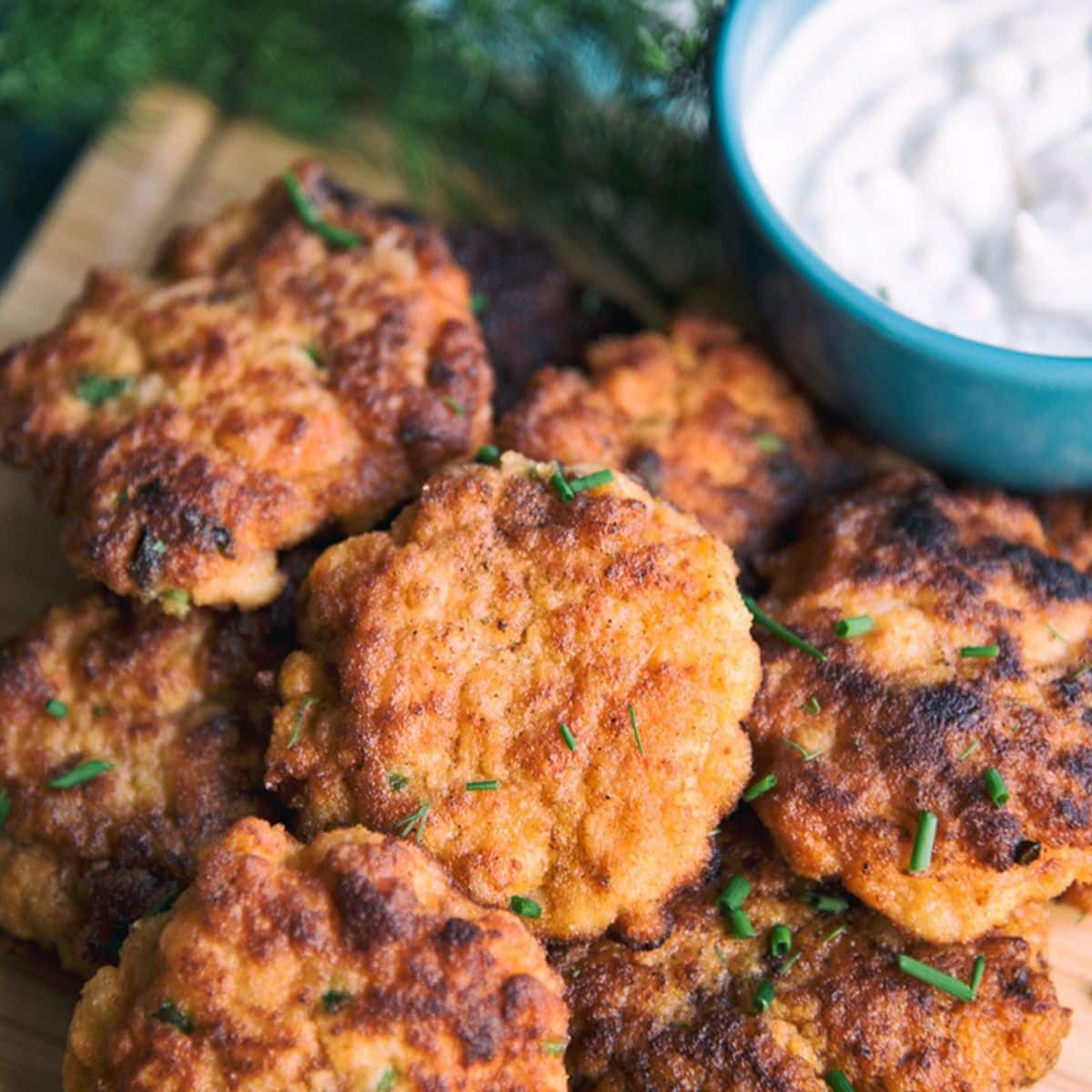 Nothing beats the combo of coconut and shrimp, and this Thai-style shrimp patties recipe earned its spot on this list of the best Paleo recipes with coconut flour.
This Paleo recipe combines shrimp with the tangy flavors of lime juice, red curry paste, fish sauce, and chives. Coat the patties with coconut flour for a crispy, mouth-watering texture.
You only need 30 minutes to prepare and bake a batch of this satisfying dish, making this an easy recipe to add to salads, Paleo bread, or your favorite sauces.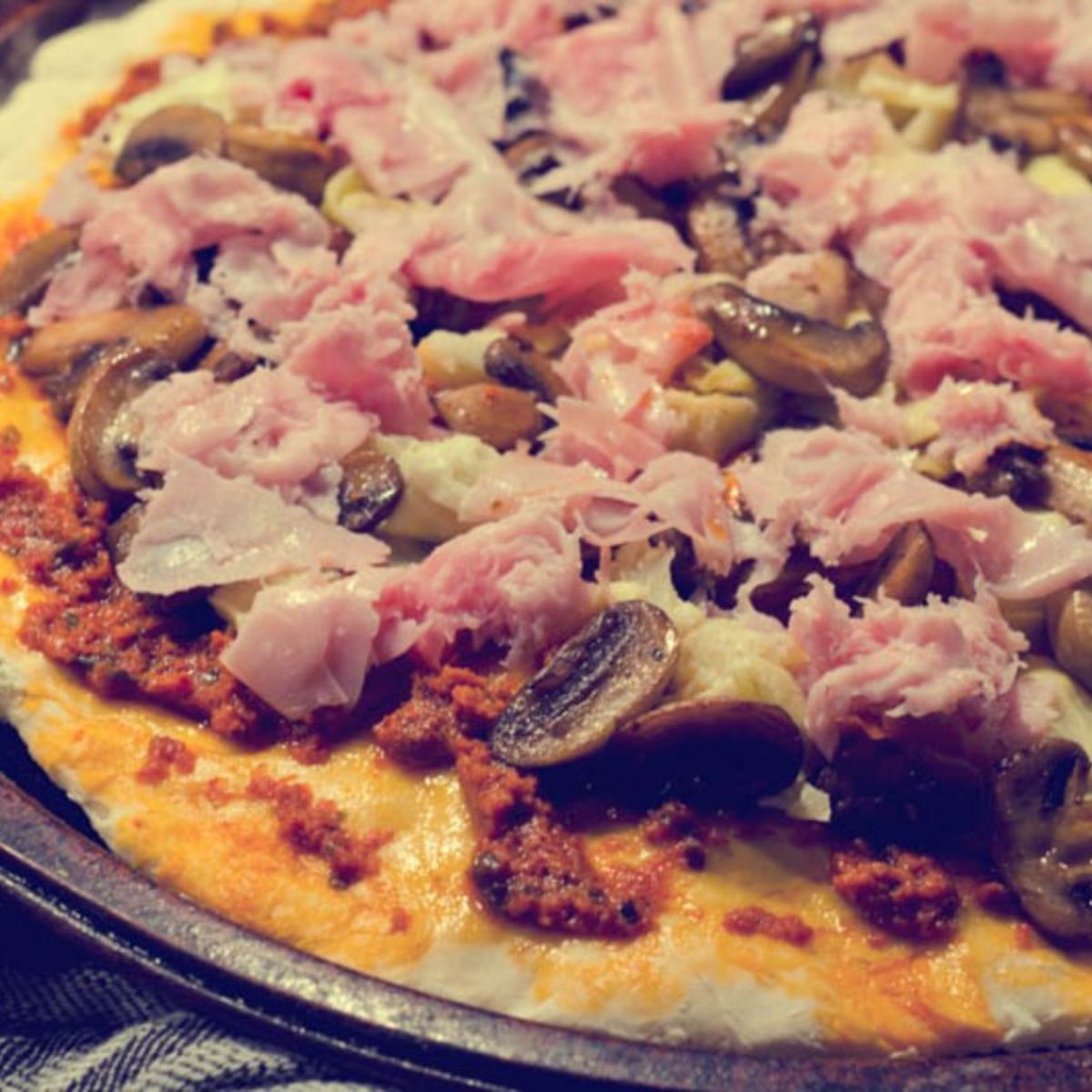 There's a significant difference between pizza from a chain restaurant and this high-quality Paleo pizza recipe.
This quick and easy Paleo recipe uses coconut flour, almond meal, olive oil, and coconut milk to balance and complement flavors. Top it off with sun-dried tomatoes, artichoke hearts, and mushrooms for a savory and tasty home-cooked pizza.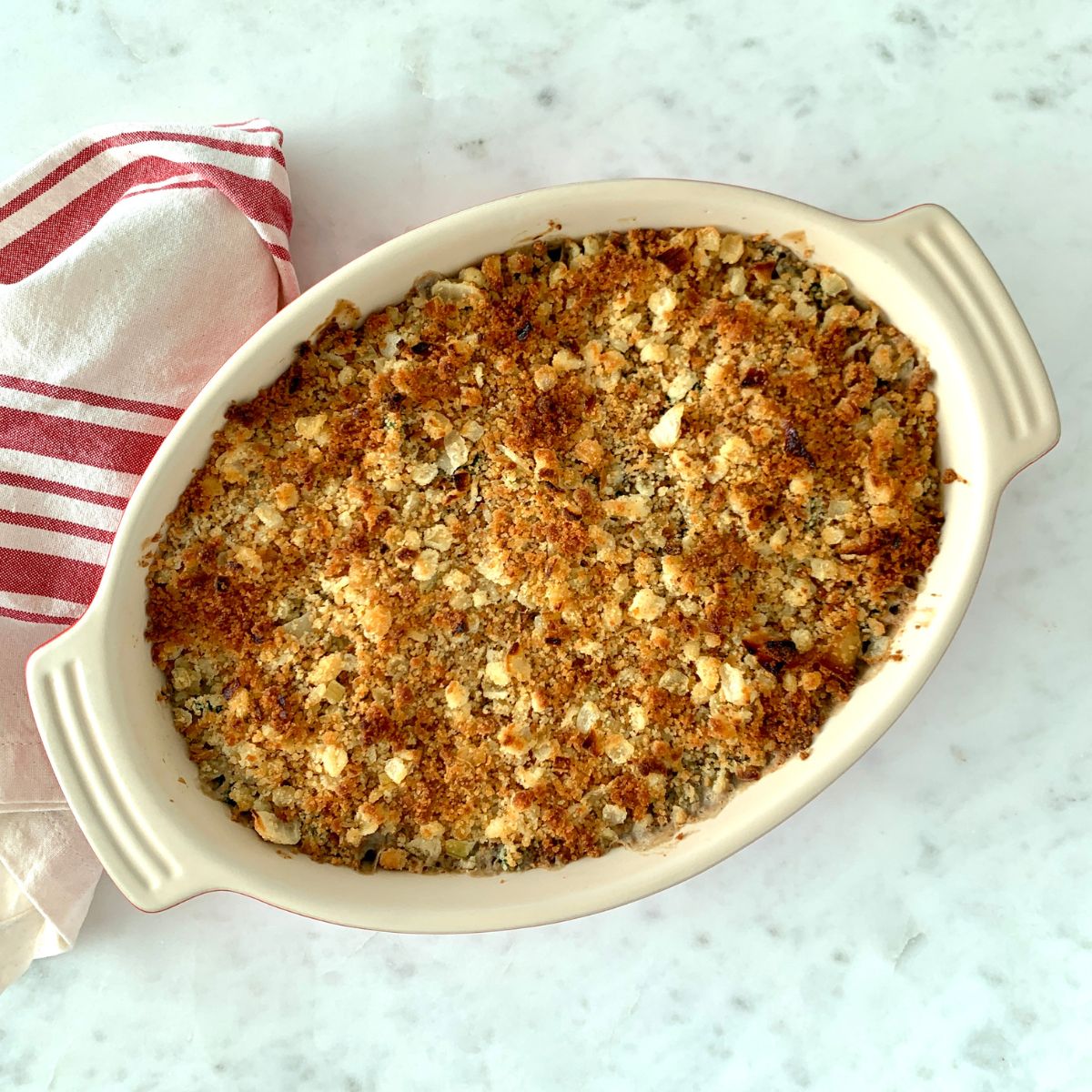 This exceptional Paleo green bean casserole recipe will surely be a hit at dinner parties and family gatherings.
Instead of smothering green beans in processed grains, use this easy Paleo recipe with coconut and almond flour, sautéed onions, mushrooms, and pork rinds. This recipe will provide you and your family with a nutritious meal without sacrificing a single dash of flavor.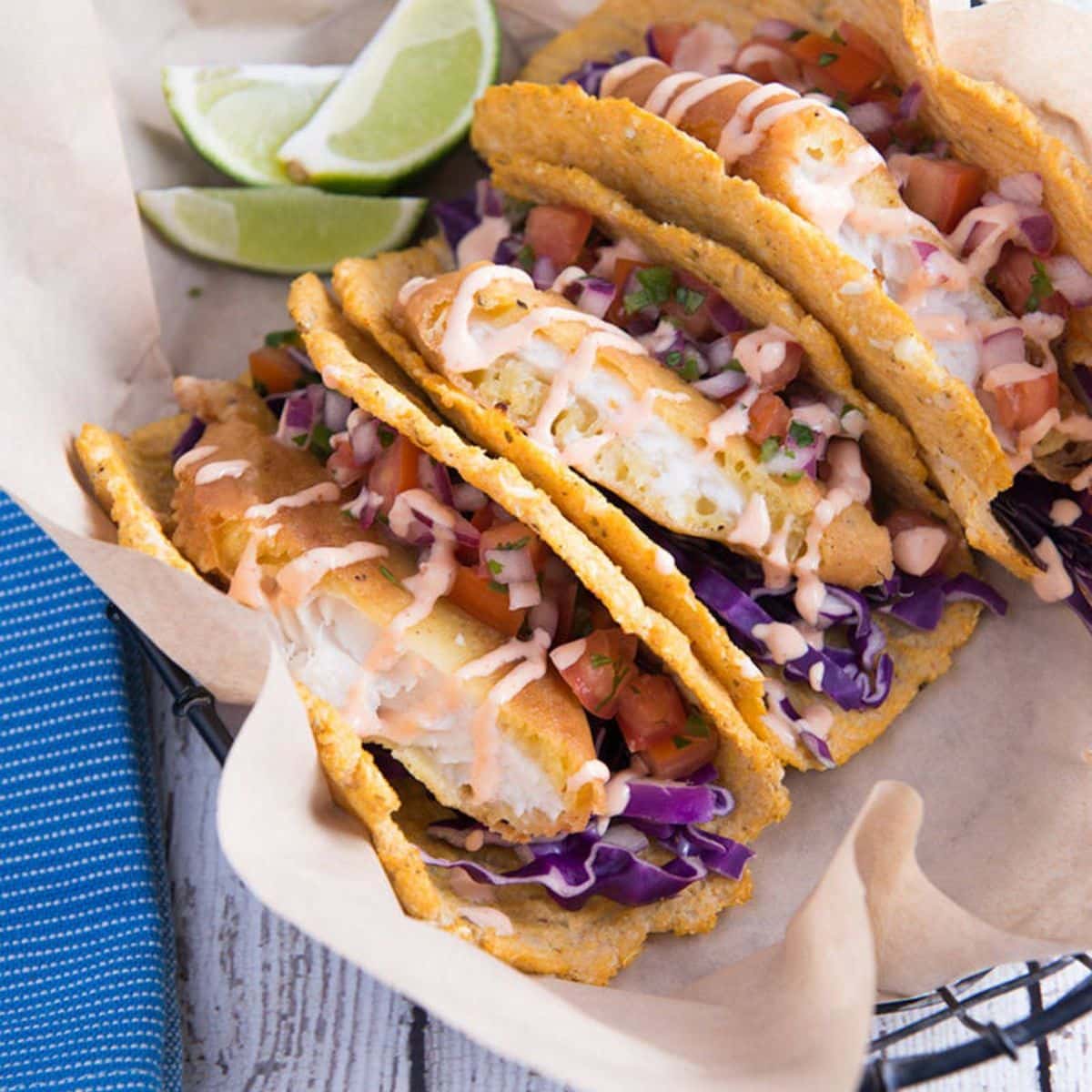 If you're searching for one of the best Paleo coconut flour recipes, you have to make this fried fish tacos recipe. With spices, herbs, and flavorful tilapia wrapped in a Paleo taco shell, there's no way this recipe will disappoint.
The process involves coating the tilapia fillets in coconut flour and tapioca starch and frying the mixture in coconut oil. Taco Tuesday is welcome in any home with this Paleo-approved recipe that only takes 35 minutes to whip up and enjoy.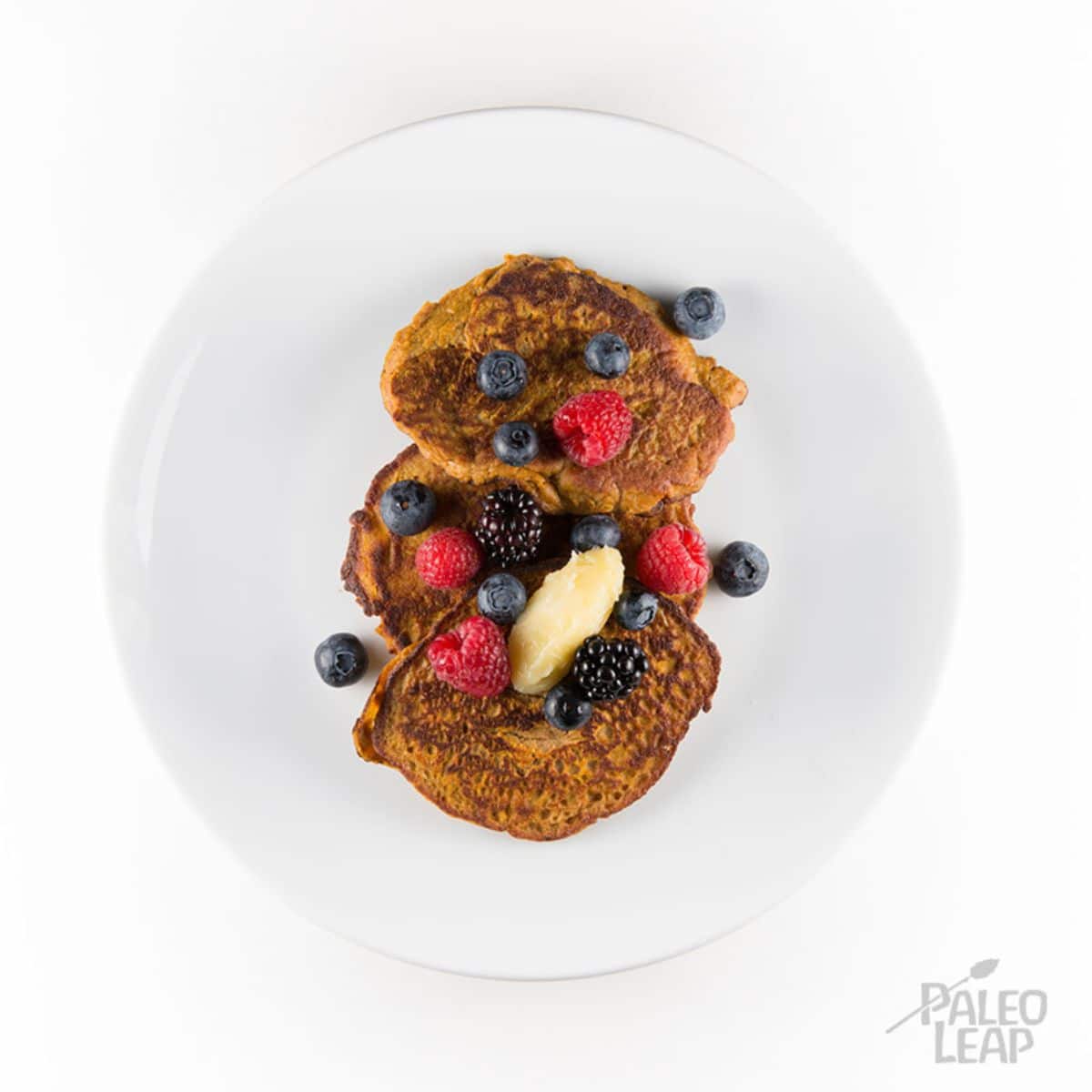 Eat a breakfast of champions with this Paleo pumpkin pancakes recipe. If you thought pancakes were forever gone from your morning routine, this is one of the Paleo recipes with coconut flour that'll surprise you.
This recipe contains no refined sugars, only mashed bananas and spices like cinnamon and ground nutmeg. If you're not a fan of processed ingredients and artificial flavors, these Paleo pumpkin pancakes will satisfy your craving without sacrificing healthful ingredients.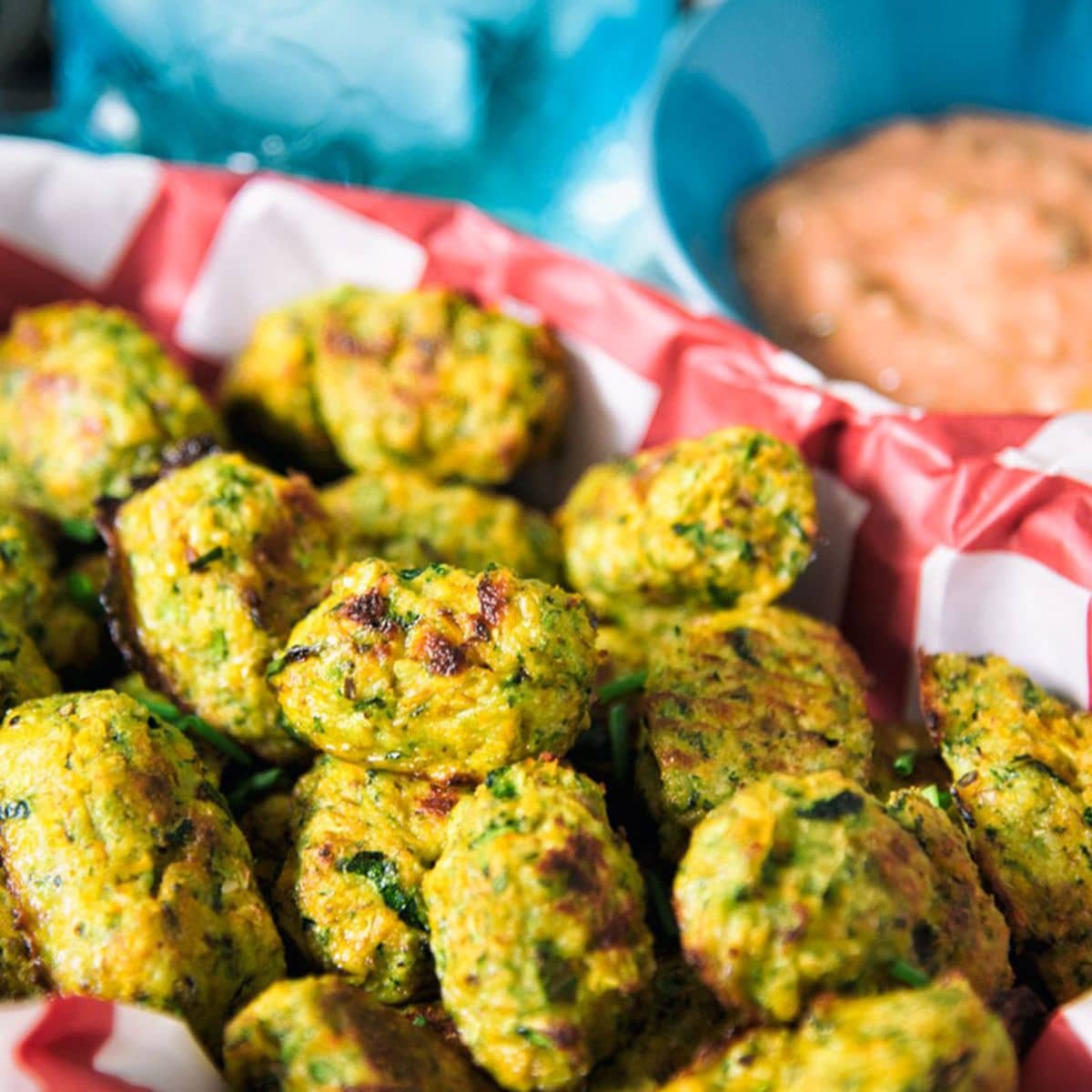 Impress your dinner guests by serving these oven-baked zucchini tots, and watch as they transform from vegetable skeptics to enthusiasts.
These bit-sized zucchini tots seasoned with coconut oil, dried oregano, and dried basil are easy to munch on. You can pair them with sauces like ketchup or mayonnaise so everyone has something to enjoy.
This is one of the best Paleo coconut flour recipes for those looking for a go-to meal idea or a quick snack.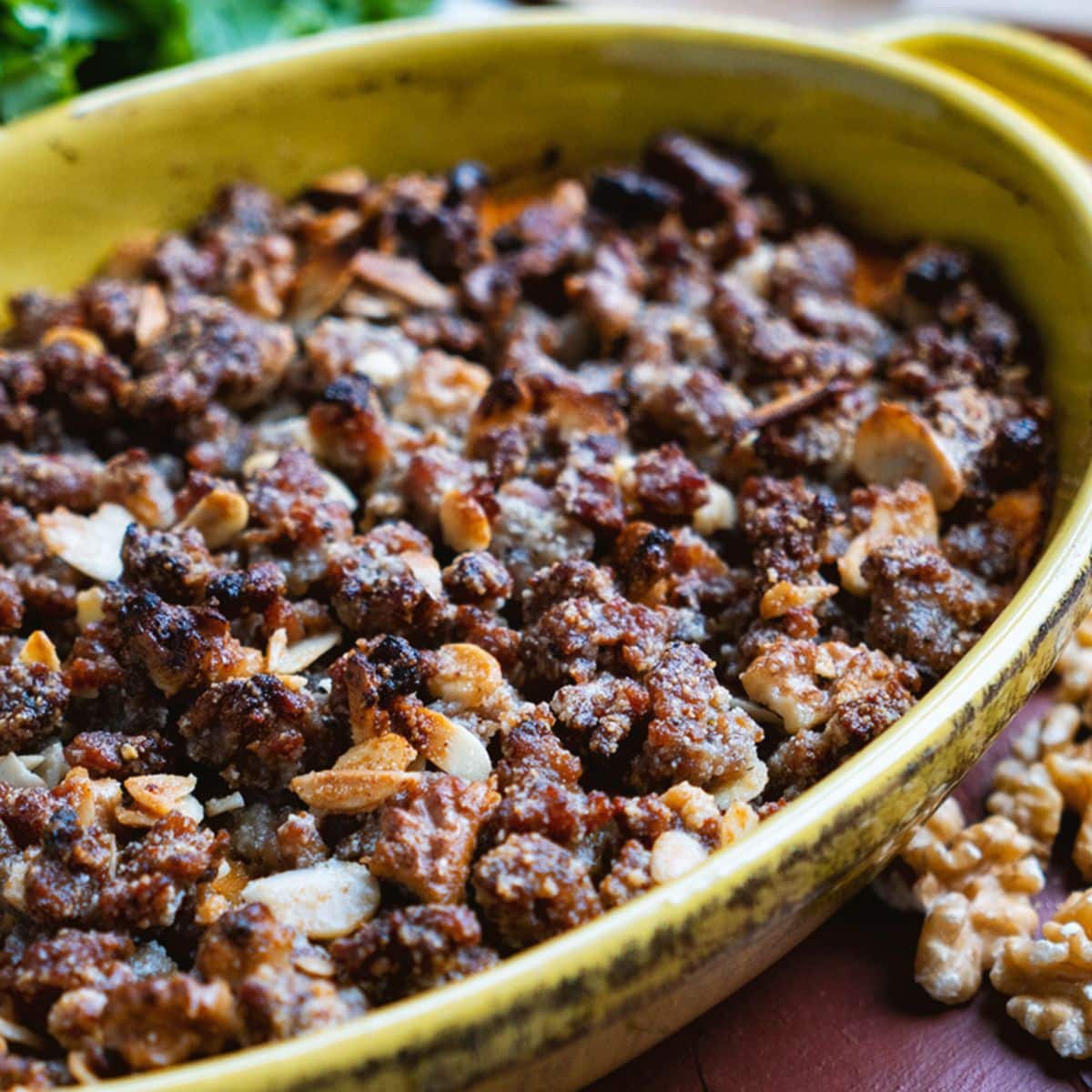 Last but not least, this beef and sweet potato casserole recipe is one of the best Paleo recipes with coconut flour worth adding to your repertoire.
This delectable Paleo casserole recipe features flavorful herbs and spices like thyme and cinnamon, beef, almonds, pecans, and sweet potatoes, bound together by gluten-free coconut flour or almond flour.
While potatoes and nuts aren't recommended daily, our ancestors enjoyed this naturally sweet root vegetable when they could find them.
The Final Bite
Make any or all of these delicious Paleo coconut flour recipes and revel in the flavors and aromas coming from the kitchen.
Whether you want gluten-free flour to coat Thai-style shrimp, low-carb flour for a Paleo pizza, or nut-free flour for baked goods, coconut flour is a versatile substitute that's tasty and Paleo-approved.
Add some of these 17 must-try recipes with coconut flour to your lunch, dinner, or dessert menu for you and your table guests to savor every bite.