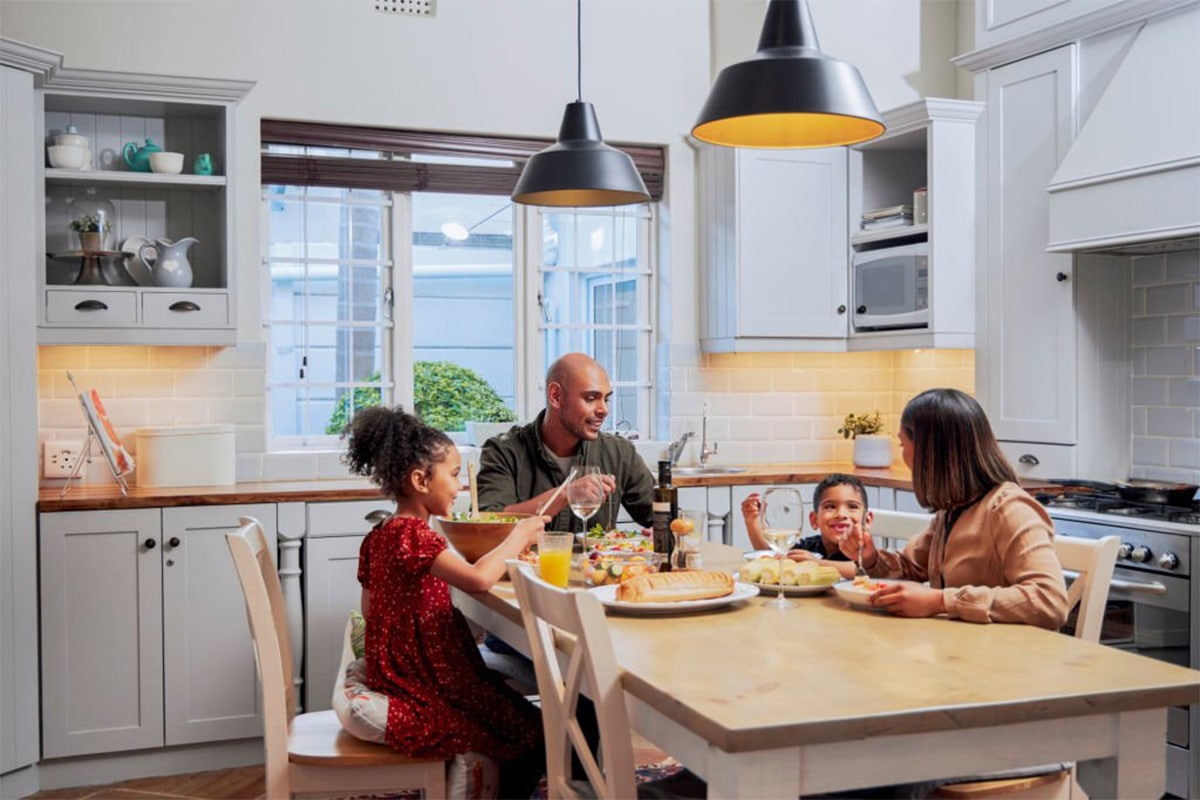 Paleo is already a lot of cooking - who wants to cook twice? But what else can you do if your spouse or kids refuse to eat your "weird diet food" and won't give up on bread and sugar?
Here are 6 meals that keep everyone happy without double-cooking: you can swap different components of the meal in and out so everyone gets what they want - and only what they want. We've also separated out the Paleo-friendly starches, so if low-carb or keto Paleo is your thing, you can easily skip them.
None of these suggestions involve expecting non-Paleo spouses or kids to enjoy cauliflower "rice," chicken breast as a pizza crust, or vegetables in any other place where they'd normally have grains. If your family will go for that type of substitution, great! But a lot of people just won't do it: with these recipes, your non-Paleo loved ones can eat "normal" food that they're used to eating, while you enjoy a Paleo meal, and maybe even get them curious about this new way of eating...
1. Burgers On the Grill
Summer is just around the corner, and those long, warm evenings along with it - what's more fun on a beautiful night than heading outside to cook on the grill?
Protein (Paleo and keto-friendly): Keto kafta burgers - these Greek-style burgers take just a few minutes on the grill
Vegetable (Paleo): Creamy cucumber and chive salad - crunchy cucumbers and radishes make this a great complement to a fat-heavy kafta burger, plus you can prep it ahead and leave it in the fridge until you're ready to eat. As an alternative, if you want vegetables off the grill as well, here's a recipe for grilled mixed vegetables that's easily adaptable to any family's preferences.
Starch (Paleo): Mustard and bacon potato salad - another make-ahead recipe that will wait happily in the fridge until dinner time.
Non-Paleo Add-On: Grilled sweet corn with plenty of butter. This takes almost no extra time or effort to prepare, and it's a whole lot healthier than most kinds of grain-based sides your family could be eating. Sure, the grain part isn't ideal, but at least it's pretty unprocessed and not full of added sugars.
You can also grab a package of "normal" buns for the kafta burgers - just let your non-Paleo loved ones take them as they want them. At least it doesn't add anything to your total cooking time.
2. Breakfast Buffet
For an ordinary breakfast, the dining experience usually takes a back seat to the scramble to get everyone fed and out the door on time. But then there are your Easter Sundays. Your birthday brunches. Your Mother's Days and Father's Days and just general special occasions when we all slow down a bit and really enjoy the meal. Here's a suggestion for those days:
Protein (Paleo and keto-friendly): Fancy deviled eggs or Eggs Benedict in ham cups.
Vegetable (Paleo): Dijon and pecan asparagus, or this light recipe for baked asparagus with strawberries and raspberries. If you're eating with non-Paleo companions who aren't used to the vegetables-at-breakfast idea, fresh fruit or fruit salad is a more "normal" alternative to get more nutrient-dense plant foods into the meal.
Starch (Paleo): Paleo bread - make some toast and throw some butter and honey on top, or even try some homemade jam. Special breakfasts are exactly the kind of occasion that Paleo bread was made for - you can indulge in a treat and share a meal with loved ones in the spirit of eating together, without worrying about the health consequences.
Non-Paleo Add-On: If you personally aren't into the Paleo bread gig, you could just offer "regular" bread or English muffins here, to save the effort of baking special Paleo bread for people who would be just as happy with a bag off the shelf. Biscuits with gravy would be nice if you really like your fellow eaters and want to indulge their non-Paleo appetites. Alternately, some kind of sweet lemon dessert goes well with a special brunch, and you can save time again by buying one at a bakery instead of cooking yourself.
3. Slow-Cooker Weeknight Dinner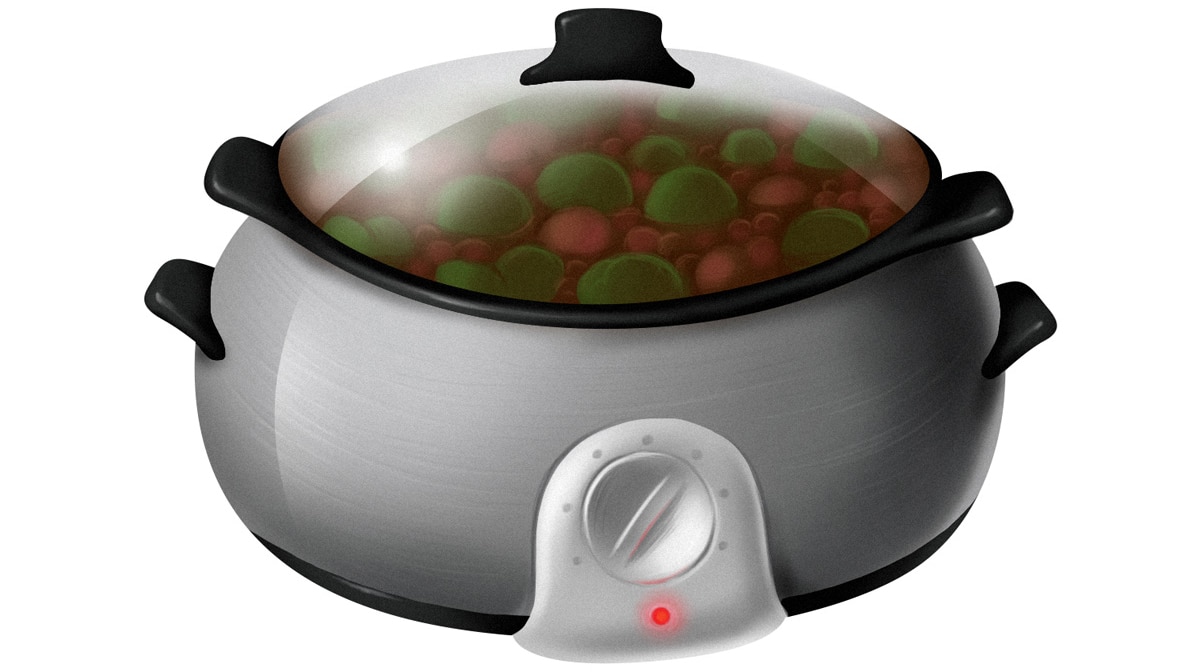 A slow-cooker is an invaluable tool for any time-strapped cook, but a lot of slow-cooker meals involve noodles or rice thrown right in with everything else, so there's no opportunity to pick out the Paleo parts. Instead, try using the slow-cooker to make just the part that everyone eats, and then lean on sides and add-ons that you can make ahead or buy pre-made.
Protein (Paleo): Slow-cooker barbecue ribs - a big crowd-pleaser, especially with kids, and easy to throw in and forget about until it's dinner time.
Vegetable (Paleo): Coleslaw with apples and poppy seeds - make it ahead and refrigerate as long as you like before it's time to eat. If you need something lower-carb, try this keto coleslaw recipe instead!
Starch (Paleo): Sweet potato hash browns or Chipotle glazed sweet potato fries
Non-Paleo Add-On: Fresh cornbread - if you can get fresh-baked cornbread from a good bakery, it makes a great starchy side for barbecue anything and doesn't add a lot of cooking time/effort. Hush puppies are another option if you want to put in the work to make them.
4. Spaghetti and Meatballs
Protein (Paleo and keto-friendly): Meatballs with marinara sauce (chicken version or classic beef/pork version)
Vegetable (Paleo and keto-friendly): Sauteed garlic broccolini - this vegetable can be tossed with spaghetti noodles for those who eat them, but for those who don't, it works great as a side for the meatballs. The garlic flavor goes perfectly with meatballs and marinara!
Starch (Paleo): Garlic and herb roasted butternut squash (or replace with any other squash of your choice; you can also substitute carrots or parsnips if squash isn't in season).
Non-Paleo Add-On: Wheat pasta - it takes only a couple of minutes on the stovetop to make a big pot of "normal" spaghetti for those who insist on it - toss some broccolini with it for a bit of extra nutritional content.
5. Steak Dinner Extraordinaire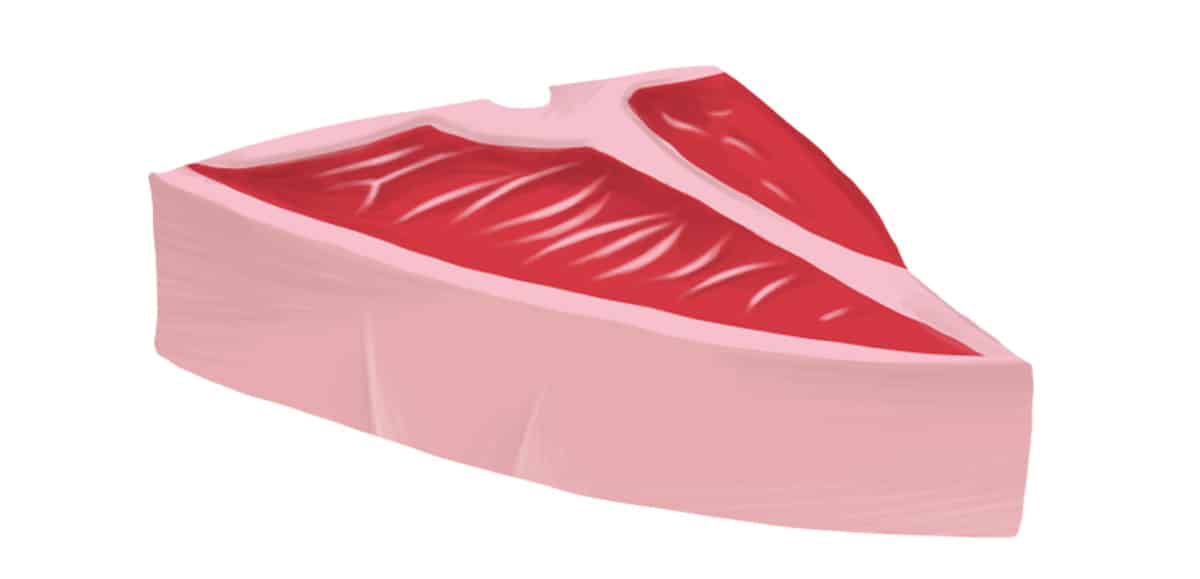 This one is a bit higher-budget, but it just goes to show: a lot of the food we think of as luxury food is actually pretty Paleo-friendly. This dinner would be totally complete without the non-Paleo side, and it's something most of us would expect as a treat!
Protein & Vegetable (Paleo and keto-friendly): Peppercorn steaks with roasted asparagus & shiitake mushrooms - this recipe delivers a lot of flavor in just a few minutes of cook time. As written, it does use both the oven and the grill, but you could also use a stovetop grill or cook your steaks in a skillet using your favorite method.
Starch (Paleo): Olive oil baked potatoes - for extra delicious skin, rub olive oil over the outside of each potato before baking. Toppings are your choice! White potatoes are perfectly Paleo-friendly, but you can also substitute sweet potatoes if you prefer them.
Non-Paleo Add-On: If you even need anything else, nice crusty dinner rolls, steaming hot, with lots of butter.
6. Asian-Inspired Better-Than-Takeout
The temptation to order takeout after a long day can be strong, especially if you're staring down the prospect of cooking one meal for yourself and one for everyone else.
Protein & Vegetable (Paleo and keto-friendly): Simple Asian beef stir-fry - this super-fast meal gives you meat and vegetables all in one pan. Want more veg? How about some ginger bok choy as well?
Starch (Paleo): Bake some Okinawan sweet potatoes (these are purple on the outside and creamy pale yellow or white on the inside - you can get them at Whole Foods and similarly fancy grocery stores). Substitute boniato if that's easier, or just roast regular sweet potatoes with some five-spice powder or chili pepper flakes.
Non-Paleo Add-On: White rice is the classic choice here - it barely takes any time to whip up a pot. Jazz it up with some rice vinegar, ginger, green onions, and soy sauce (or coconut aminos if your non-Paleo eaters are still gluten free).
How do you swing it?
What's your favorite dinner to cook for a mixed group - without cooking two whole separate dinners? Let us know on Facebook or Twitter!