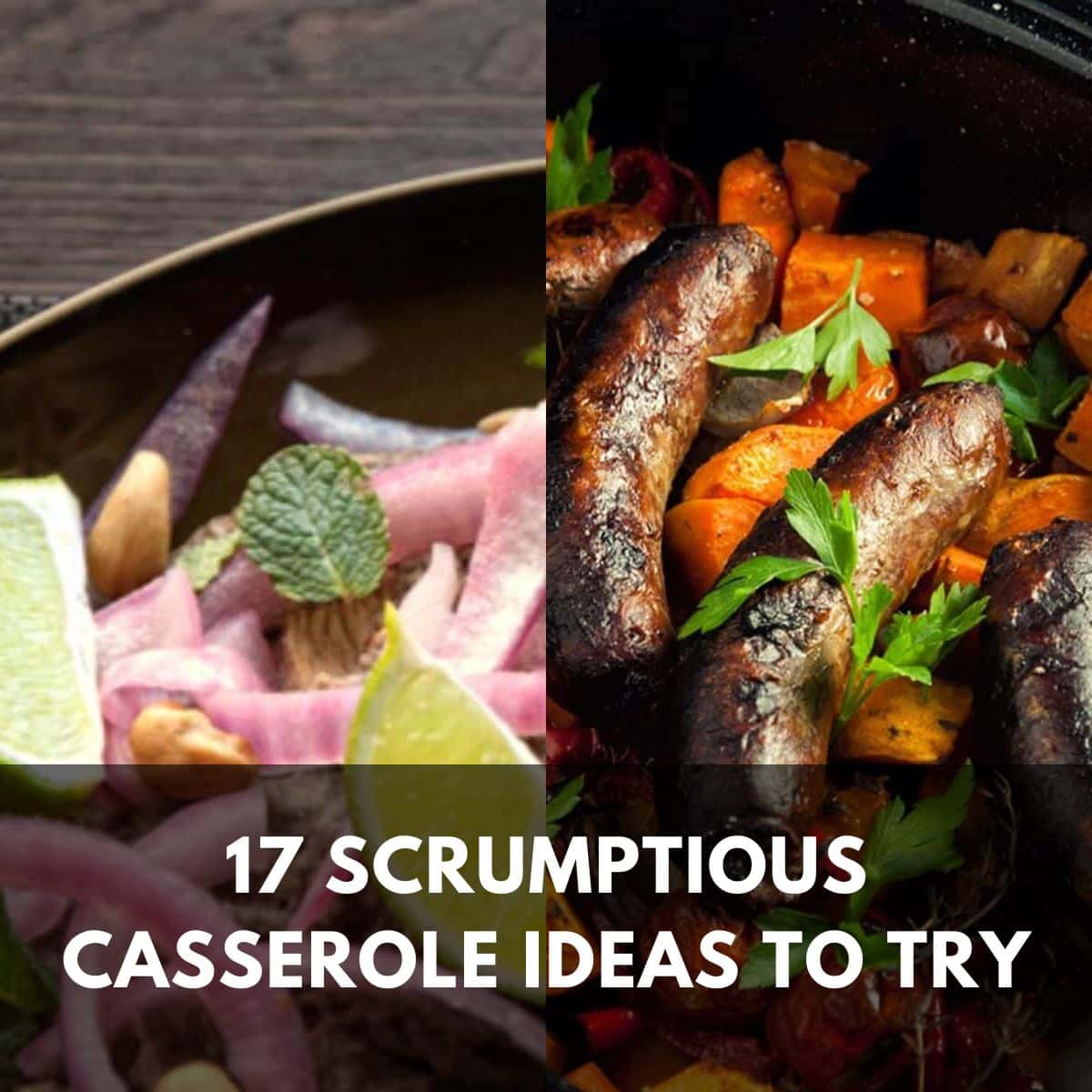 Casseroles are one of the easiest and most delicious meals to make. They don't require much prep time, and while they typically take up to an hour in the oven to be fully cooked, you have time to step away and do whatever you need to around the house.
Casseroles are versatile. They can be specified for breakfast or used as a dessert dish. They use all kinds of ingredients that come together to make a warm, savory, and filling dinner dish.
Here are seventeen casserole dishes to try out, from savory to sweet.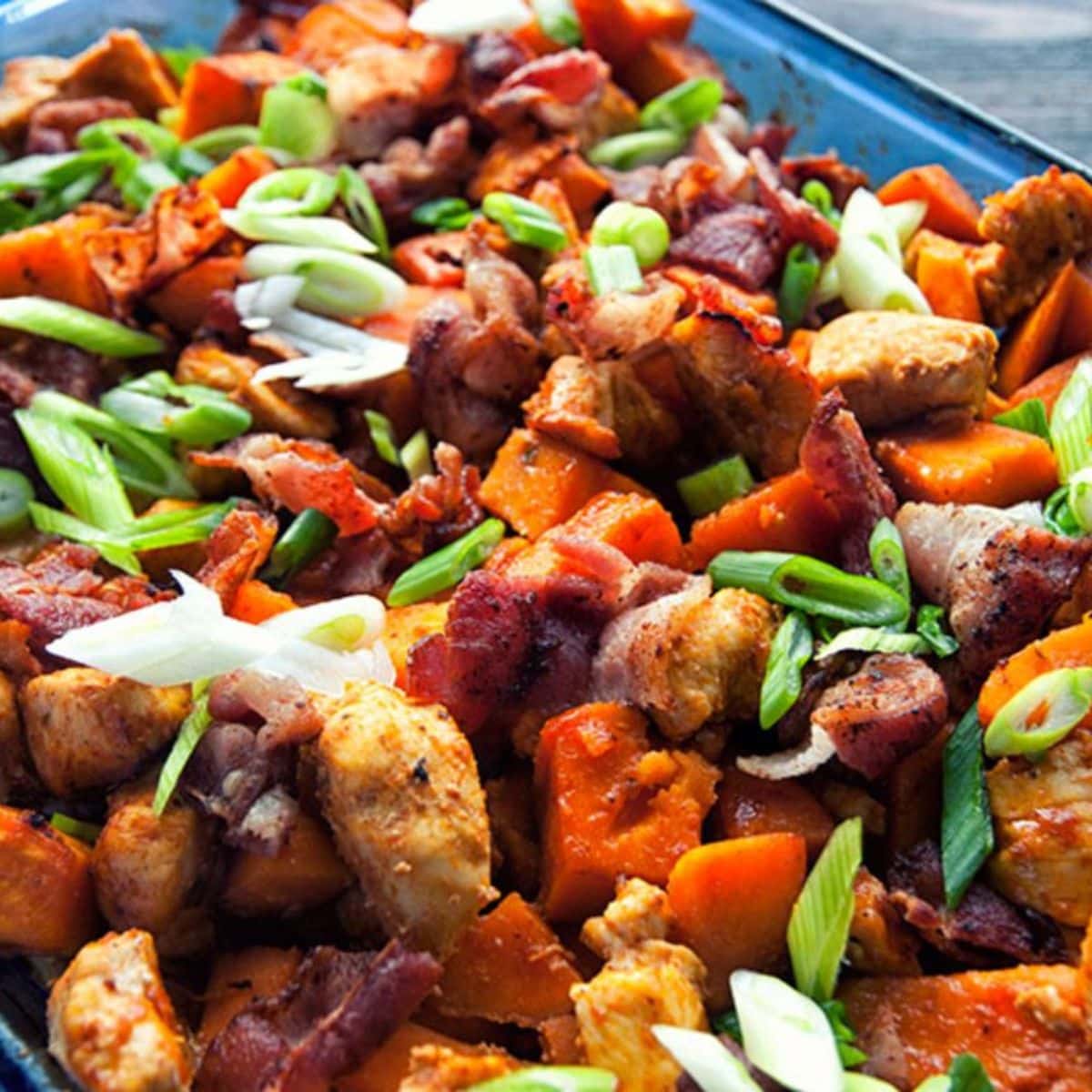 The first on our list is the Sweet Potato Buffalo Chicken Casserole Recipe, a savory meal with chicken, bacon, sweet potatoes, and hot sauce. Alongside other seasonings, this casserole is filling and packed with complementary and delicious flavors.
With twenty minutes in prep time and a cook time of fifty minutes, this casserole is slightly more involved and requires stirring every ten to fifteen minutes.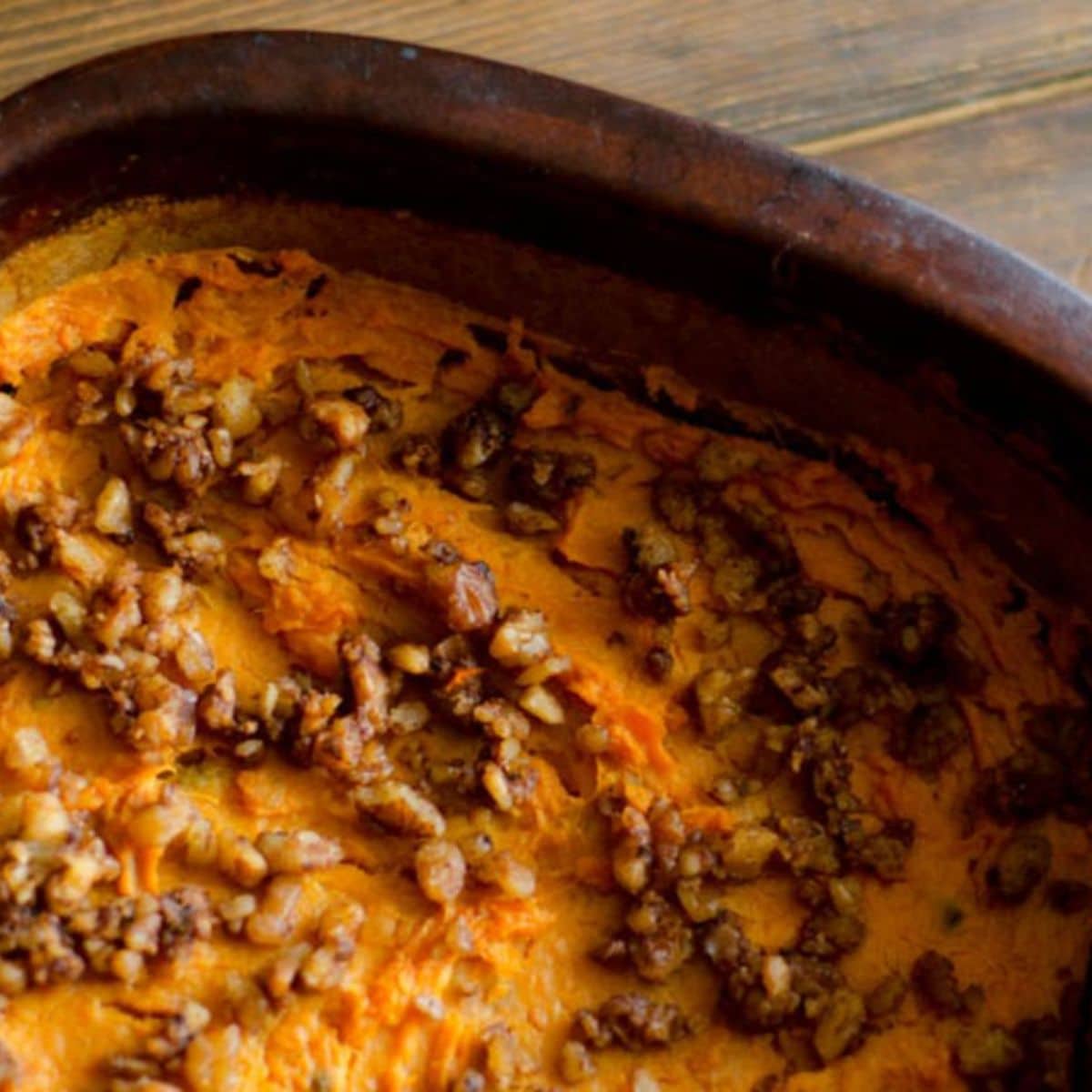 A much simpler casserole to make with only ten minutes of prep time, the Sweet Potato Casserole Recipe takes forty-five minutes in the oven. With sweet potatoes, coconut milk, cocoa powder, walnuts, vanilla extract, and cinnamon, this is a sweet dessert casserole.
It's the perfect dessert casserole for chillier months and holidays with a sweet and savory flavor that hits the spot.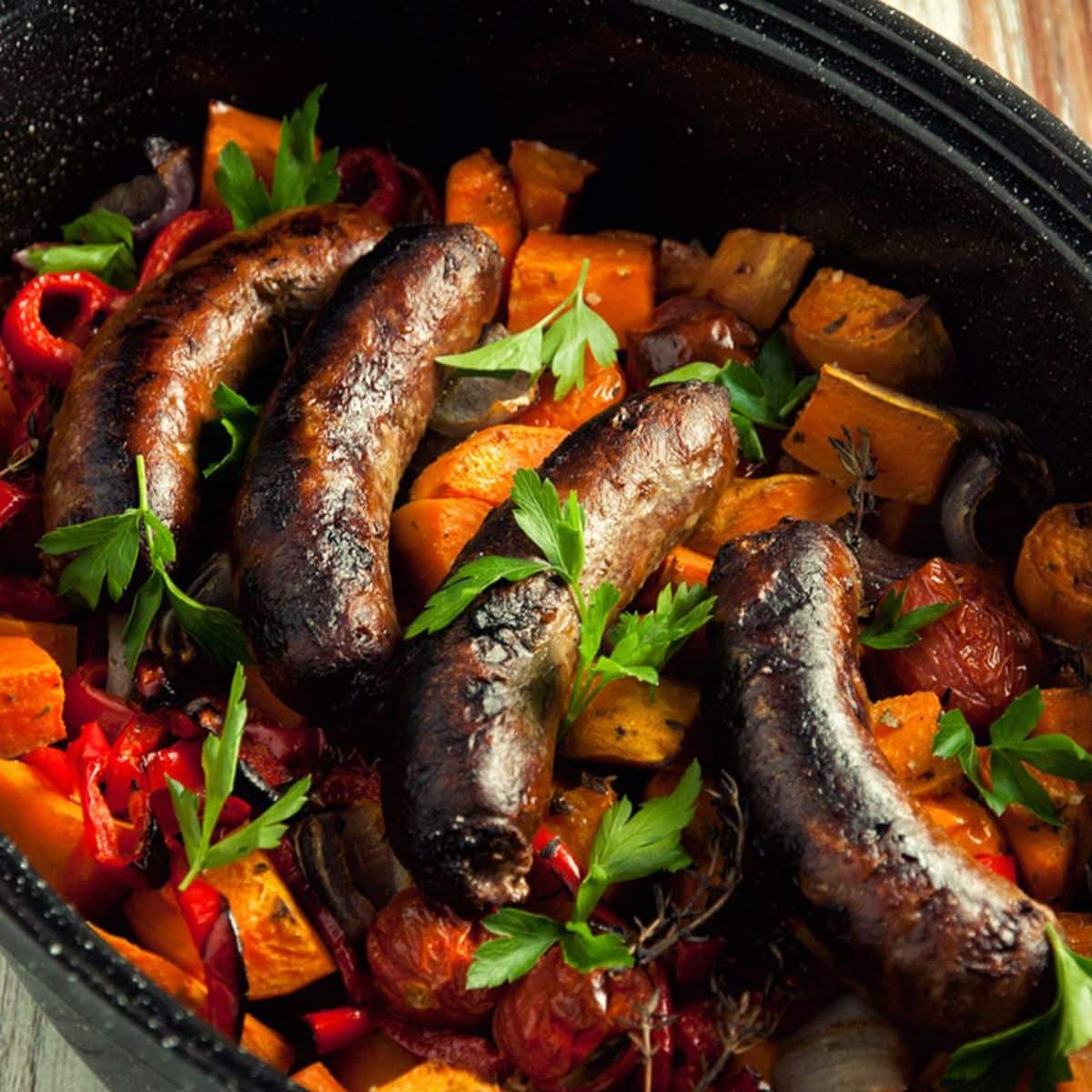 This Simple Sausage Casserole Recipe allows for whatever your favorite sausage is and creates a delicious dish regardless. Whether it's bratwurst sausage or Italian sausage, you can decide which one you wish to include and it will complement the other ingredients.
With tomatoes, sweet potatoes, bell peppers, red onions, and garlic, this casserole is a delicious and healthy dinner meal. Twenty minutes of prep and forty-five minutes of cooking lead to a savory, tasty casserole.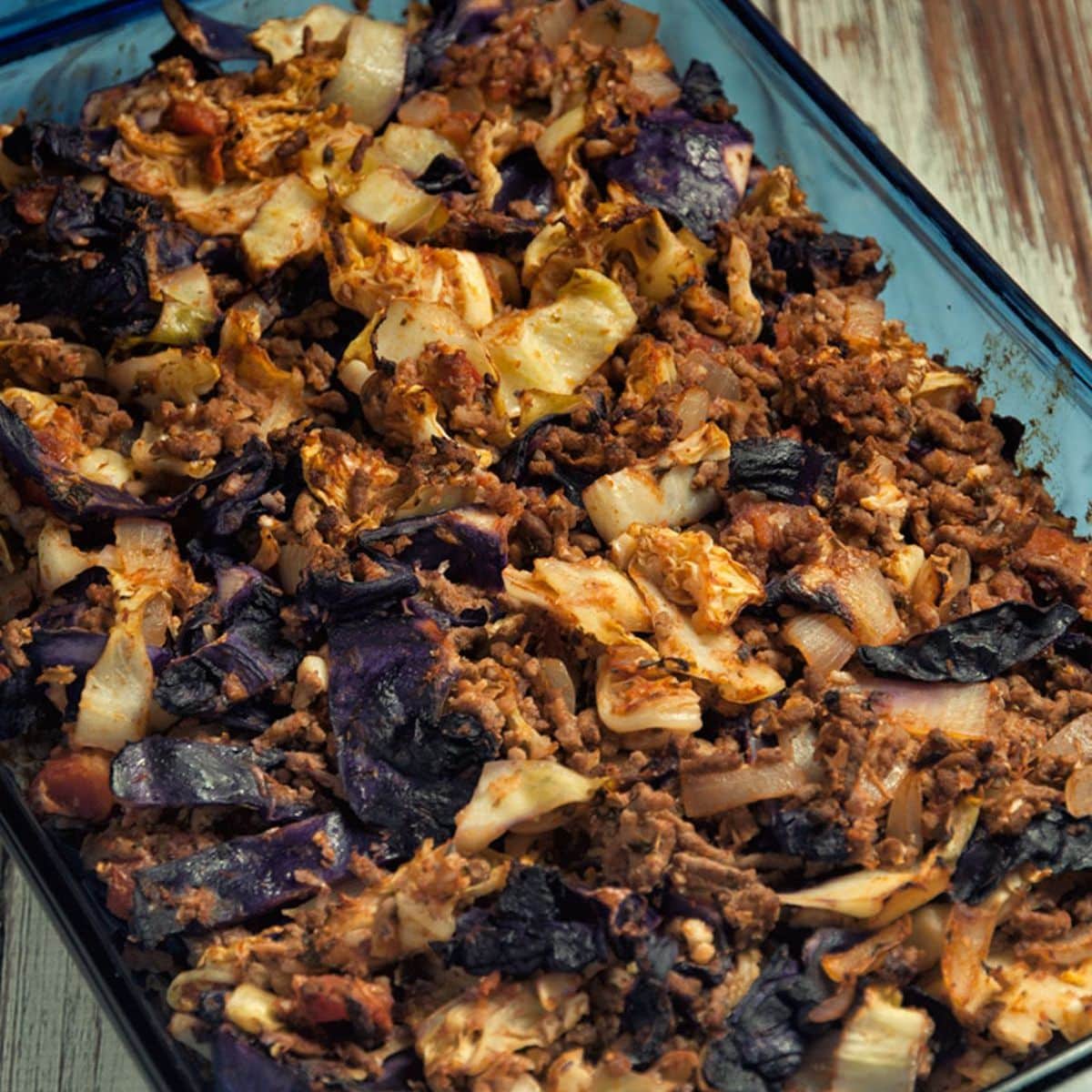 Despite its simple name, the Baked Cabbage Casserole Recipe has much more than just mixed cabbage. With ground beef, onions, tomatoes, riced cauliflower, and garlic amongst other seasonings, this meal is savory and loaded with protein and vegetables.
Twenty minutes of prep time is how long it takes to chop and dice all the ingredients, and the forty-five minutes the casserole spends in the oven softens the cabbage and fuses all the flavors the ingredients hold.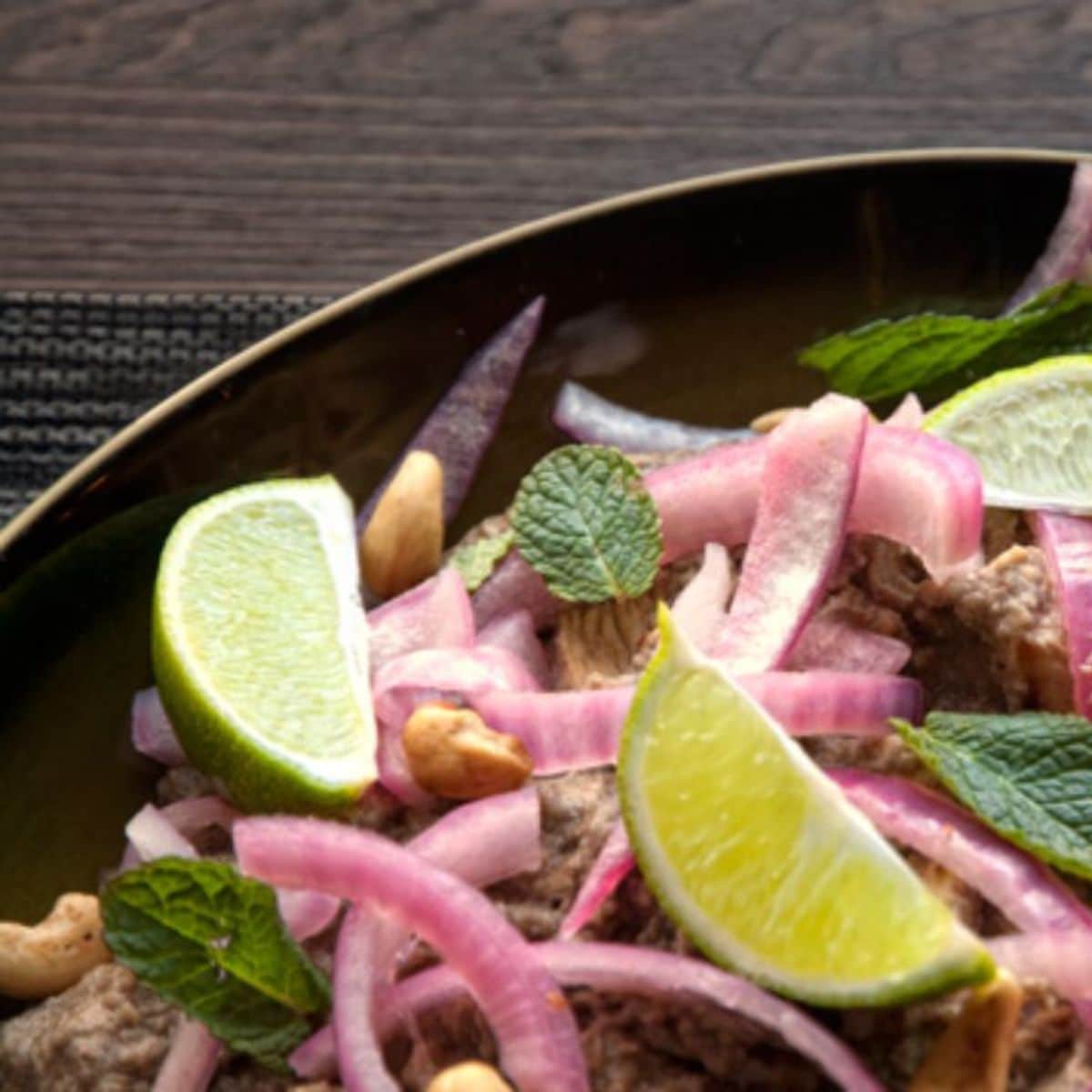 The Chicken Cashew Casserole Recipe is a unique recipe that's shocking how delicious it is once you give it a try. With twenty minutes of dicing ingredients and cooking the chicken, the forty-five minutes it spends in the oven fuses the flavors and softens the ingredients.
This casserole consists of chicken, cashews, onions, coconut milk, and numerous herbs and seasonings like cumin, cinnamon, and cloves. It's a creamy dish with cashew and coconut milk, but savory with chicken and seasonings.
One of the best parts of this dish is the pickled onions and mint leaves that top the casserole once it's out of the oven. You can make pickled onions at home as well with lime juice and white wine vinegar.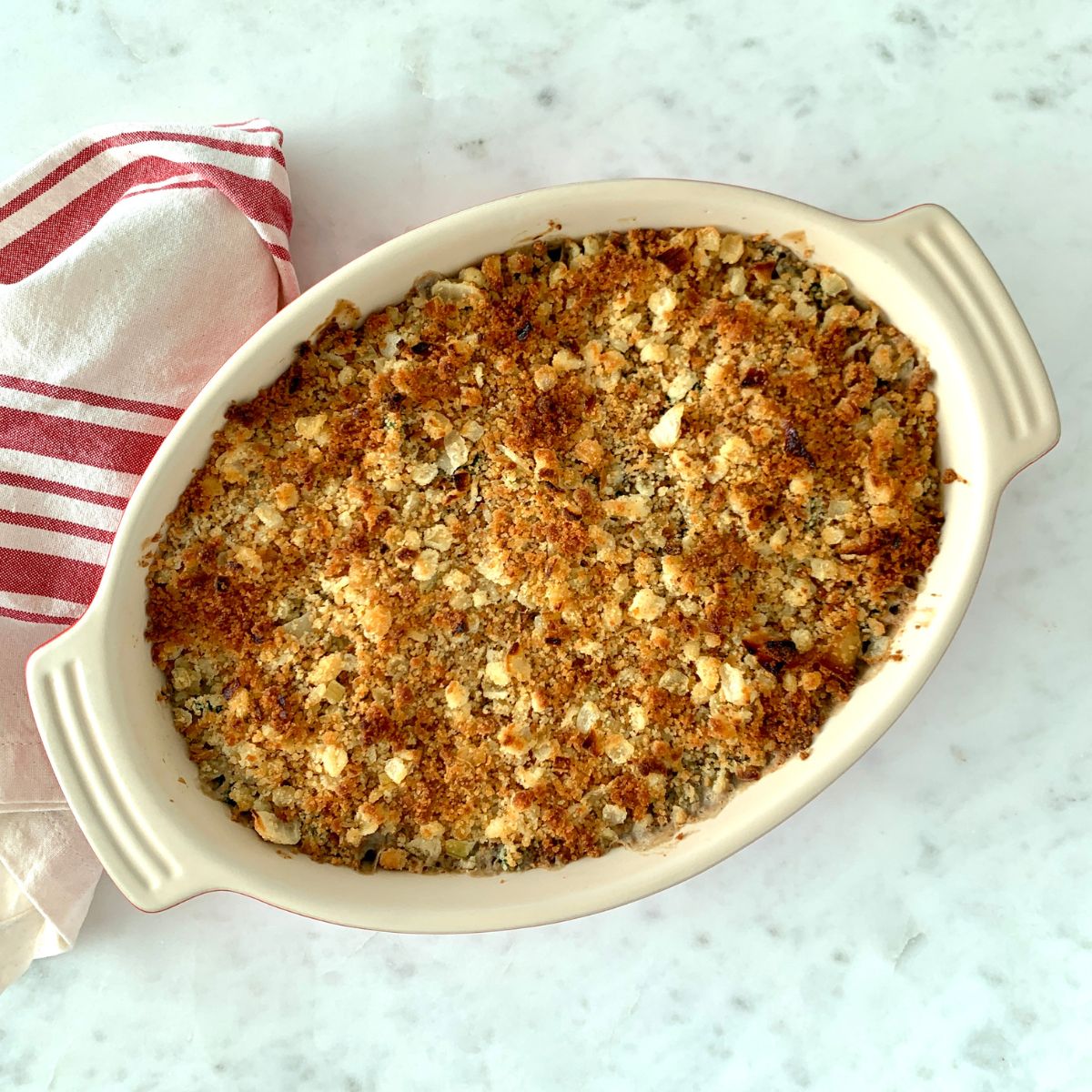 Green Bean Casserole is one of the most well-known casseroles, especially during the holiday season. The Paleo Green Bean Casserole Recipe is a healthier version of the traditional green bean casserole we know and love.
This dish uses fresh, minced baby bella mushrooms, full-fat coconut milk, and coconut aminos as the creamy alternative to the cream of mushroom soup. This casserole still captures the delicious savory flavors, mixed with green beans, chicken broth, thyme, and cooking fat.
With twenty-five minutes of prep and forty-five minutes to cook in the oven, this casserole allows you to focus on other foods while preparing a Holiday feast.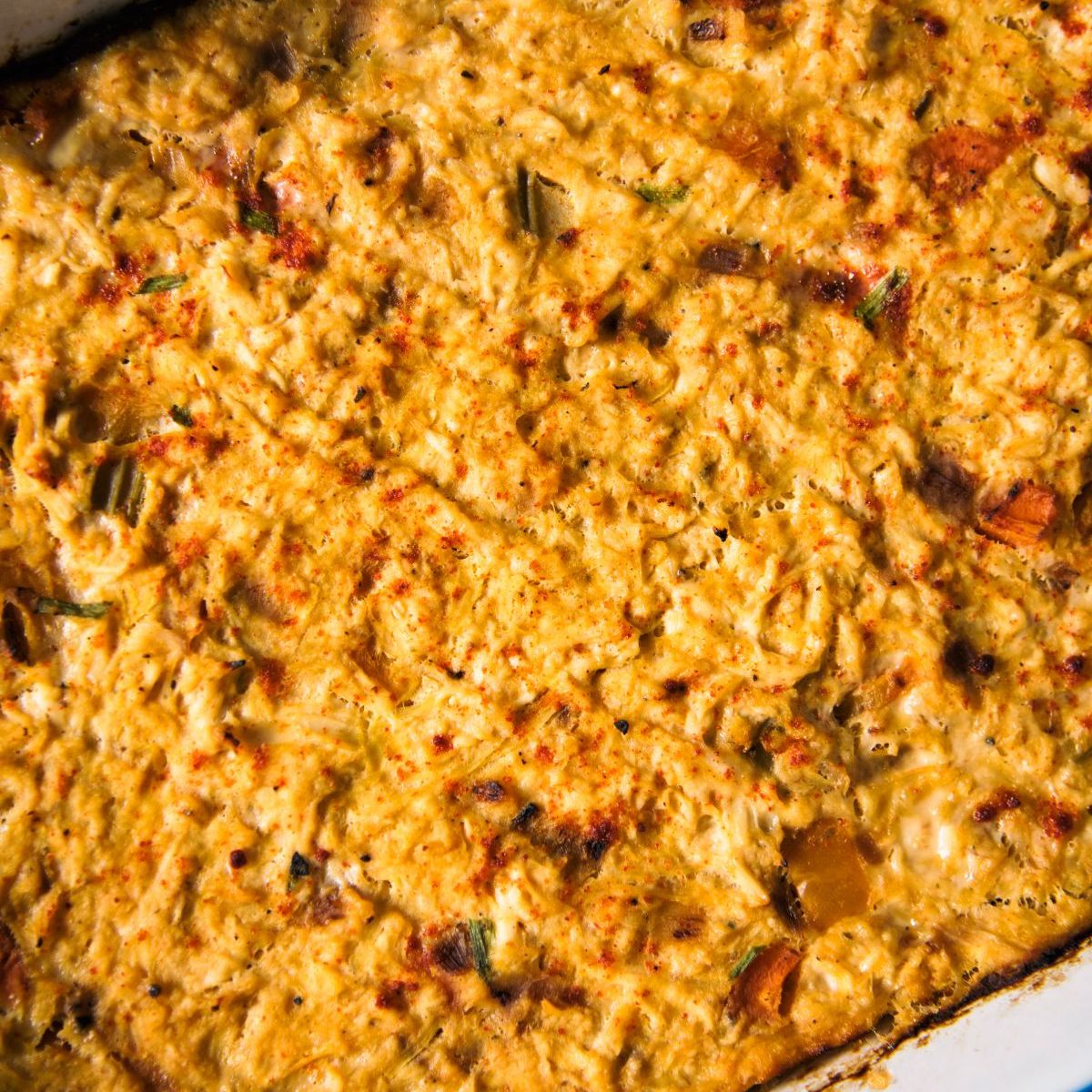 This Buffalo Chicken Casserole Recipe is a fan-favorite and very similar to the popular buffalo chicken dip. This healthier alternative utilizes spaghetti squash, carrots, coconut milk, and celery, but keeps paprika and cayenne pepper sauce for the spice.
With shredded chicken and eggs, this alternative keeps the creamy and spicy taste of buffalo chicken while offering better nutrients. This recipe is also the quickest to make on our list so far, only taking fifty minutes of prep and cooking time combined.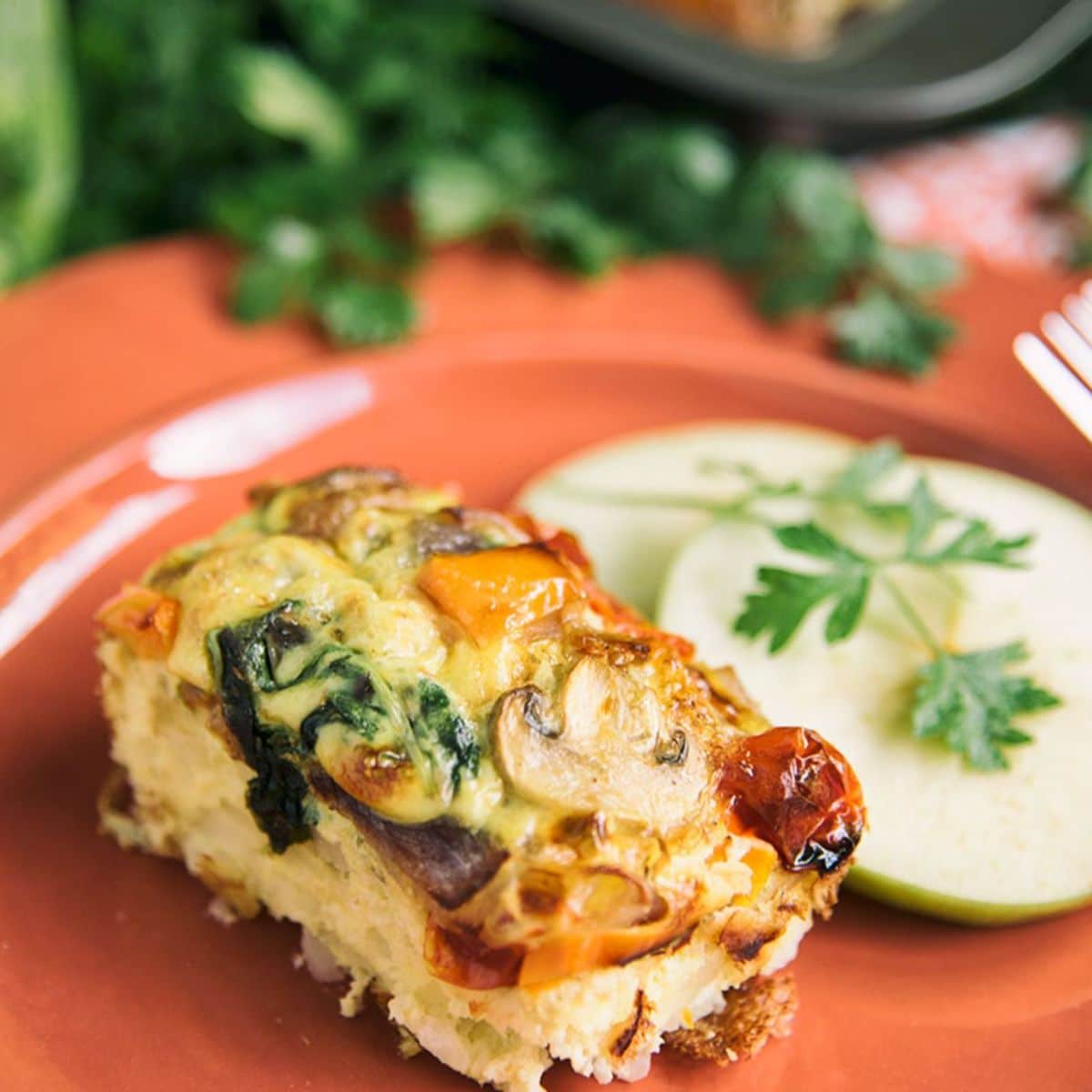 The first breakfast casserole on our list is the Veggie Breakfast Casserole Recipe, which primarily consists of eggs, vegetables, and sweet potatoes. The combination of sauteed spinach, mushrooms, onions, tomatoes, and peppers makes this dish jam-packed with flavor.
This meal takes a total of an hour to prep and cook altogether but creates the perfect breakfast dish.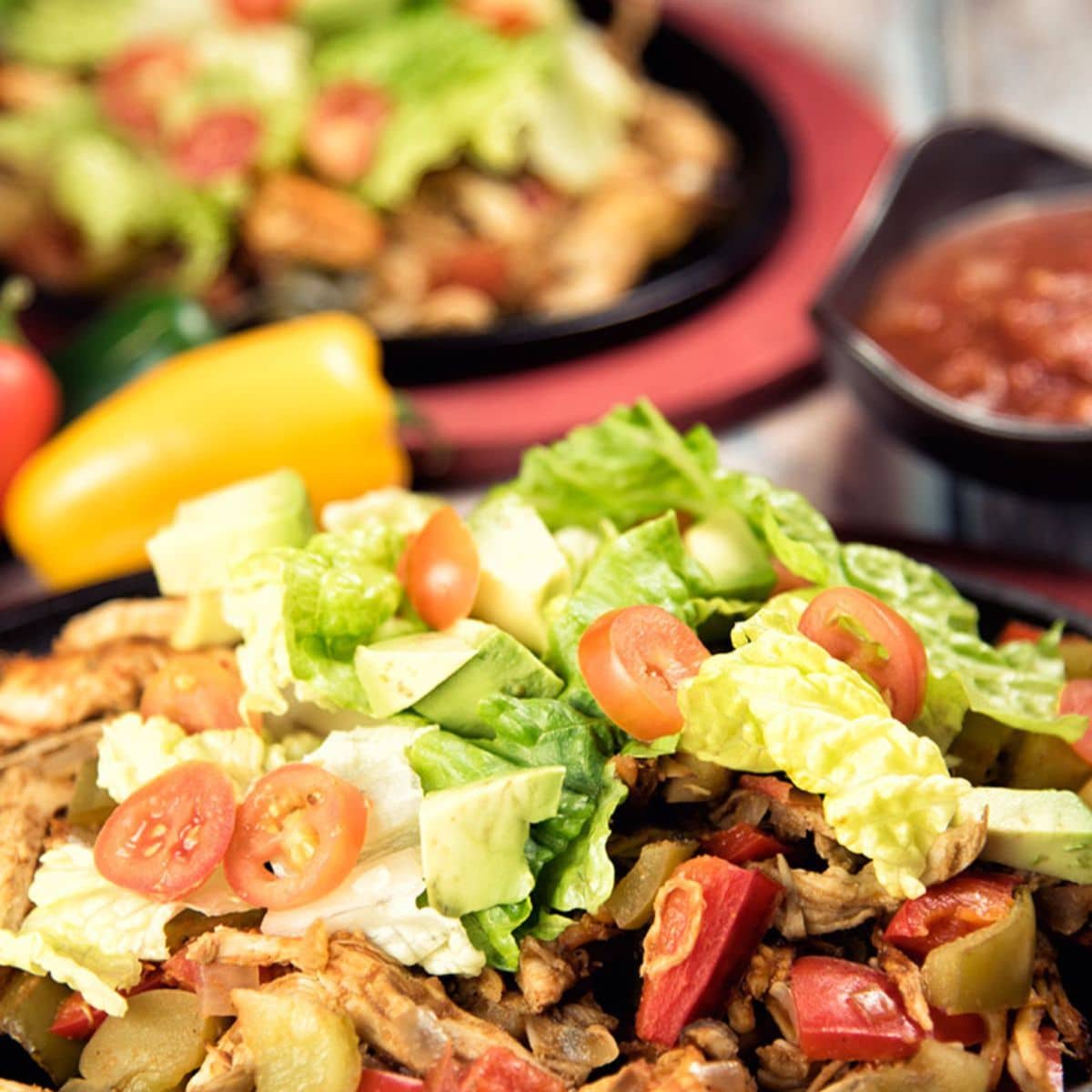 Enchiladas are a delicious meal but can require more effort than a casserole would, making the Chicken Enchilada Casserole Recipe a perfect alternative that captures the same flavors.
With chicken, bell peppers, and onions mixed with a homemade enchilada sauce, this casserole is hearty, spicy, and savory. After cooking for thirty minutes, top the casserole with a tomato, onion, and avocado mixture for freshness.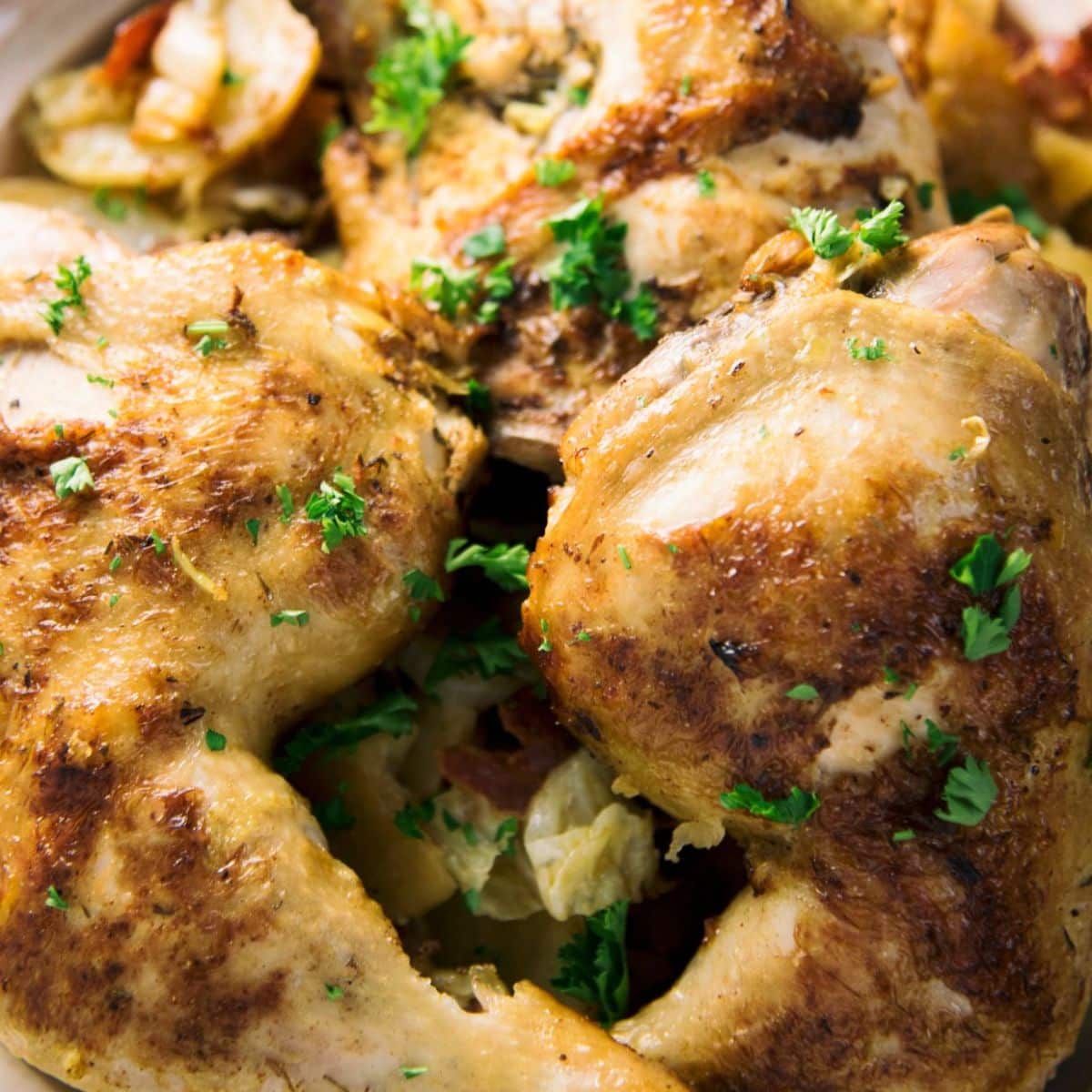 The Irish-Style Chicken Casserole Recipe focuses on seasoning an entire chicken with a dry-rub mixture and cooking it with cabbage, sweet potatoes, onions, and bacon.
It takes twenty minutes to prepare with seasonings and chopped vegetables and spends fifty minutes in the oven.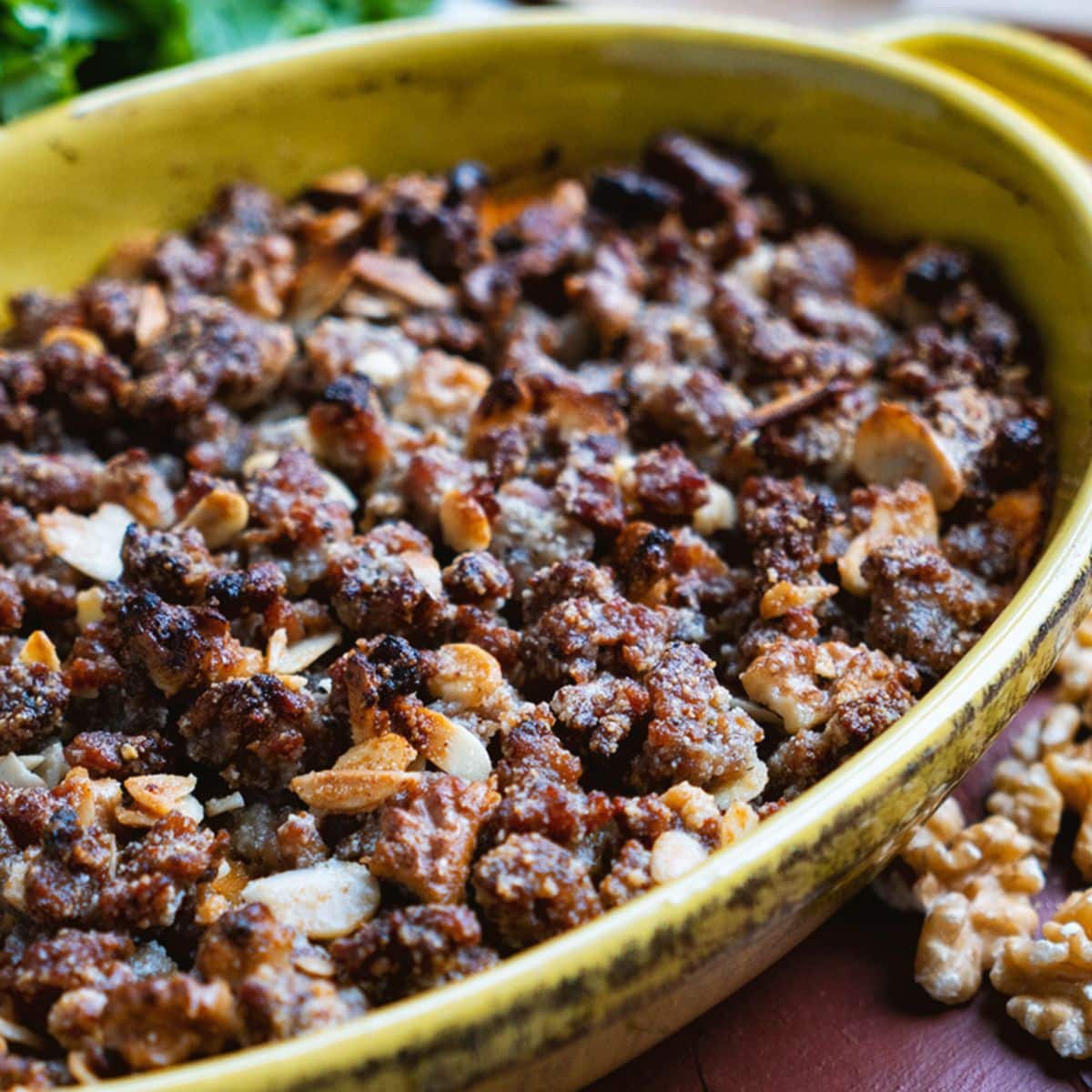 This Beef and Sweet Potato Recipe includes a variety of nuts from pecans to almonds, mixed with ground beef, sweet potatoes, and seasonings. It's a big mixture of all the ingredients that create a sweet and savory meal perfect for cold weather and the holiday season.
This recipe takes twenty minutes to prepare and forty-five minutes to cook.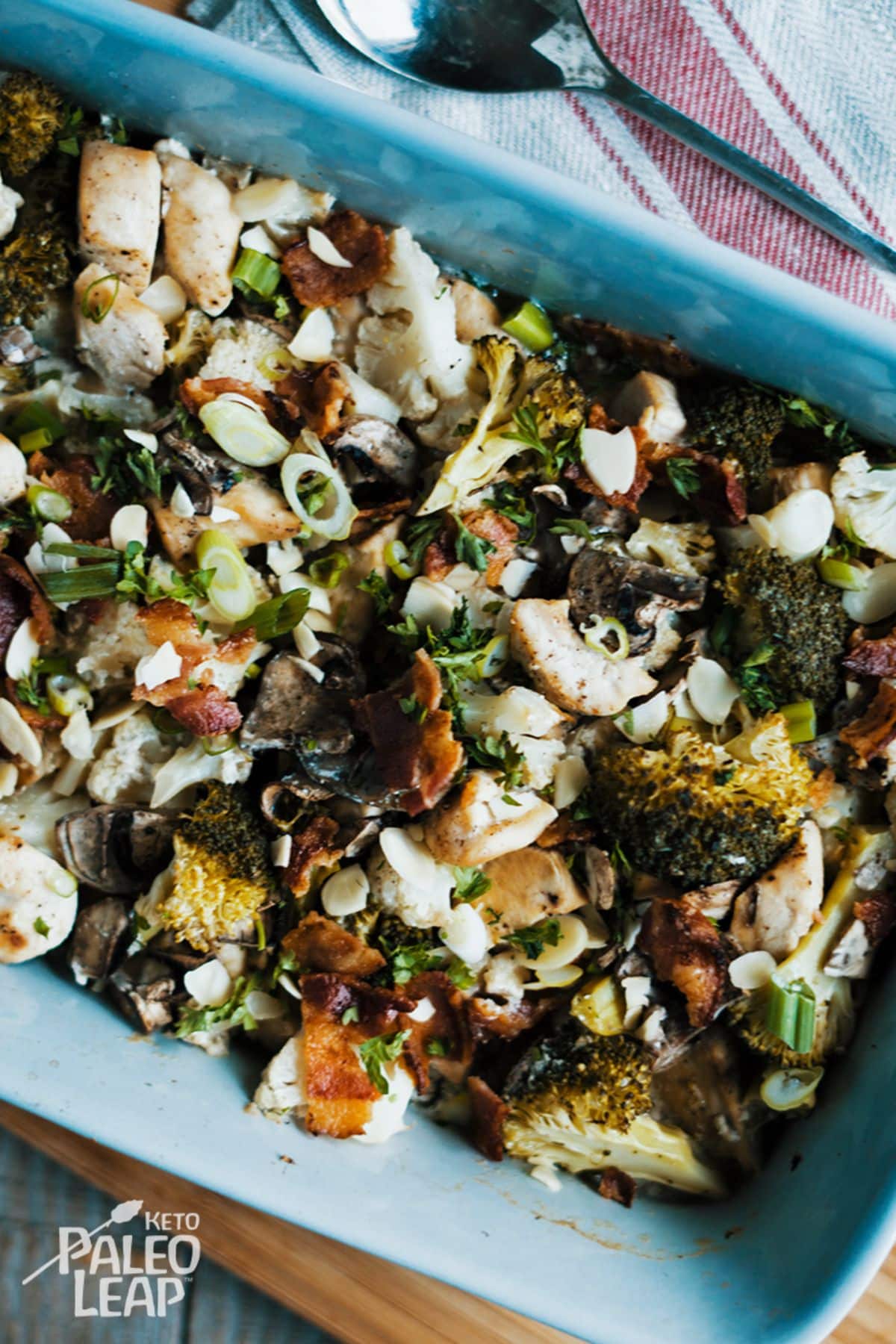 Another straightforward casserole, the Chicken and Broccoli Casserole Recipe calls for chicken and a lot of vegetables, including broccoli, cauliflower, mushrooms, and onions.
By mixing the cooked chicken and chopped vegetables in a dish with chicken stock, your dish is ready for its fifty-five minutes in the oven.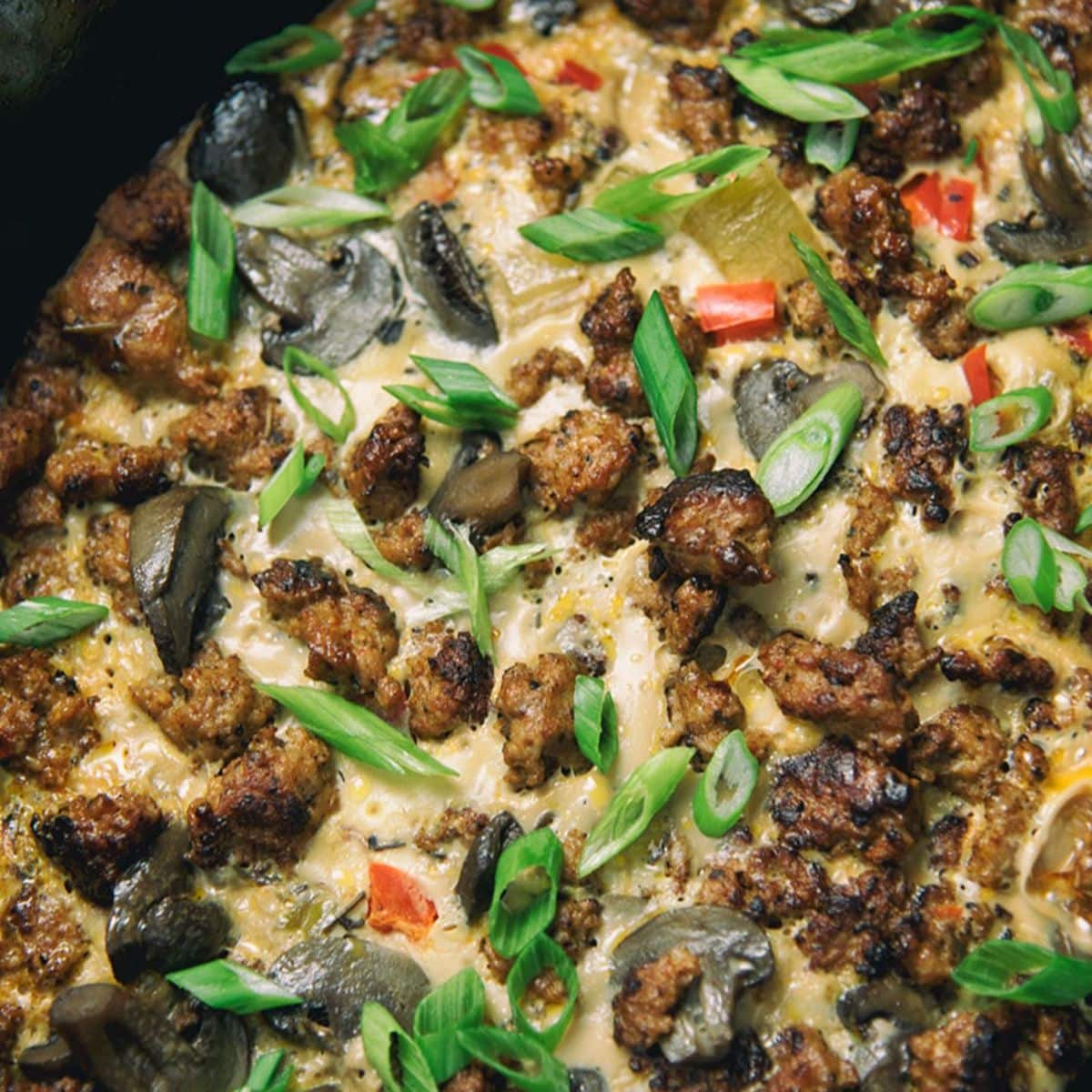 The Slow-Cooker Breakfast Casserole Recipe is an eight-hour casserole dish you can throw into a slow-cooker and let slowly absorb heat and fuse flavors throughout your day to enjoy the following morning.
This recipe is very similar to the previous breakfast casserole but is vastly different because of the length of its cooking time. Its main ingredient is twelve eggs, but it also has peppers, mushrooms, and onions, and includes sausage and sweet potato.
It's as simple as adding your ingredients into a slow cooker and waiting eight hours for it to be complete.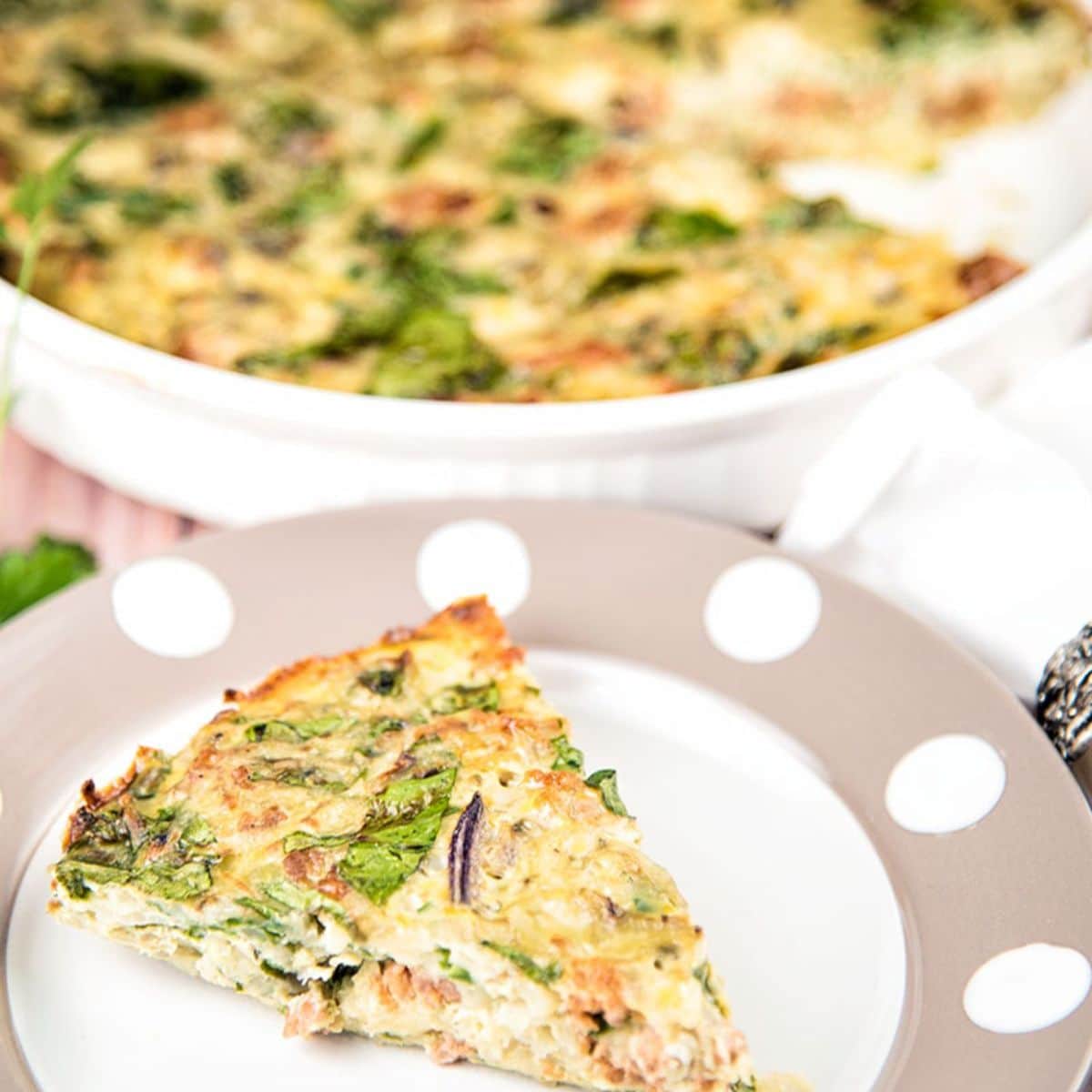 This Potato and Sausage Casserole Recipe is another breakfast meal that incorporates a semi-equal amount of eggs, sweet potatoes, and sausage. Other ingredients include spinach, coconut milk, and seasonings. This casserole is hearty, creamy, and healthy.
This casserole takes twenty-five minutes to prep and forty-five minutes to cook in the oven. It's as simple as combining all the ingredients into a baking dish and letting it cook.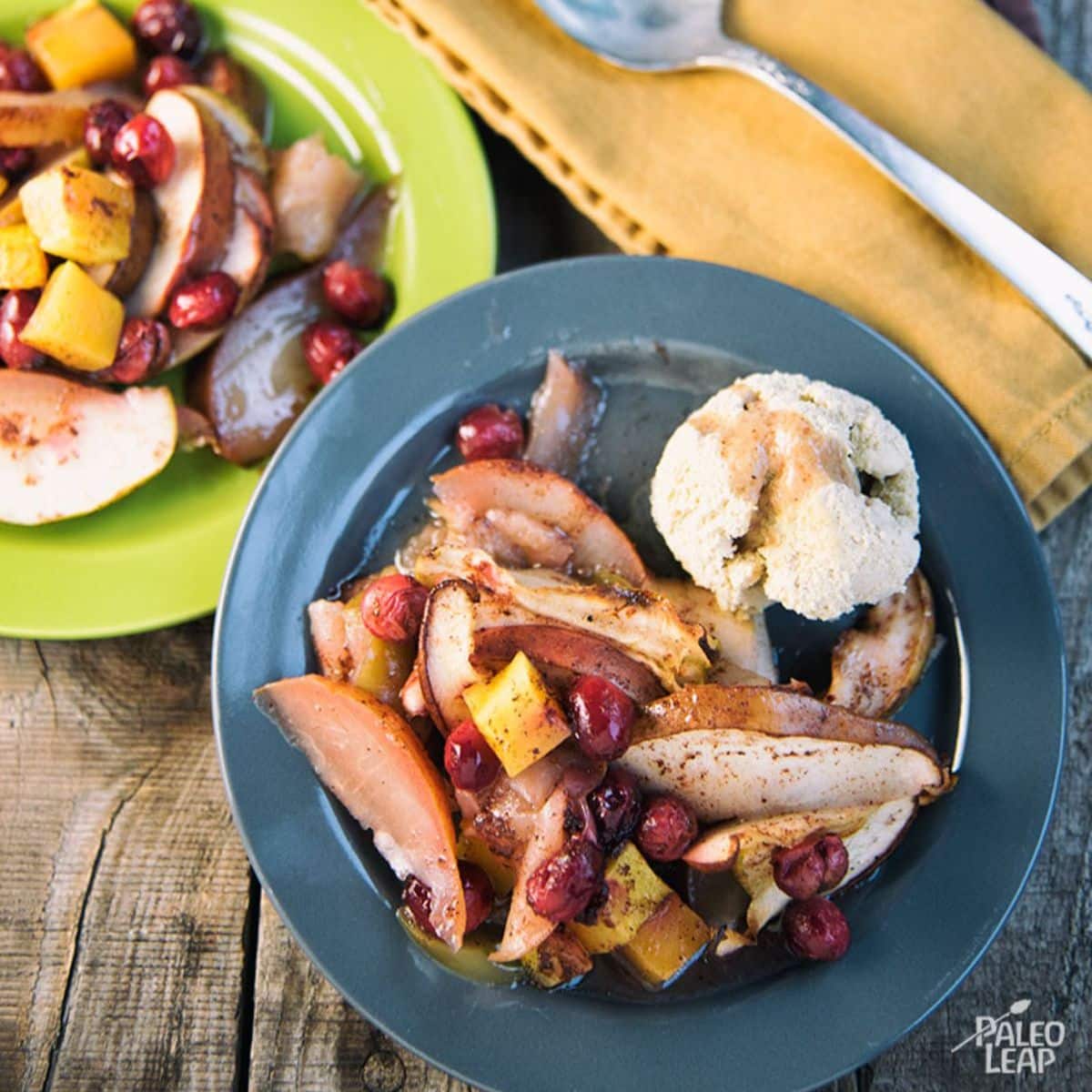 The second dessert dish on our list, this Apple and Cranberry Baked Casserole Recipe are fruity, sweet, and another delicious fall weather casserole.
It includes pears, lemon juice, butternut squash, and seasonings like cinnamon and nutmeg. The flavors inside this apple and cranberry casserole make for the perfect Thanksgiving and Christmas dessert for the entire family.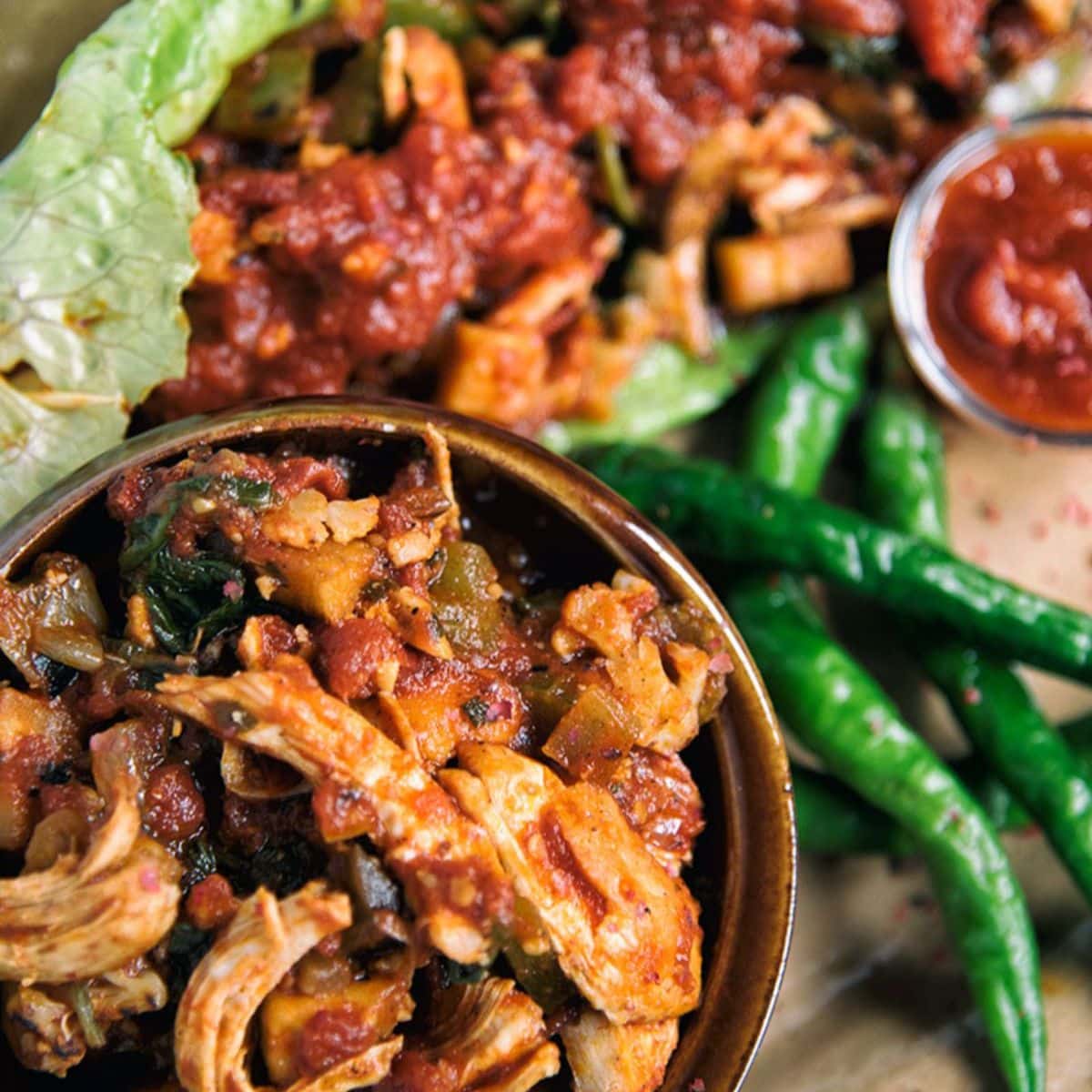 Another Enchilada-type casserole, the Veggie and Chicken Enchilada Casserole Recipe incorporates jalapenos, celery, eggplant, and more seasonings for a spicier casserole.
This mixture is full of more vegetables and more chicken but takes barely any time to cook compared to other casseroles on our list. It needs twenty minutes of prep and twenty minutes of cook time.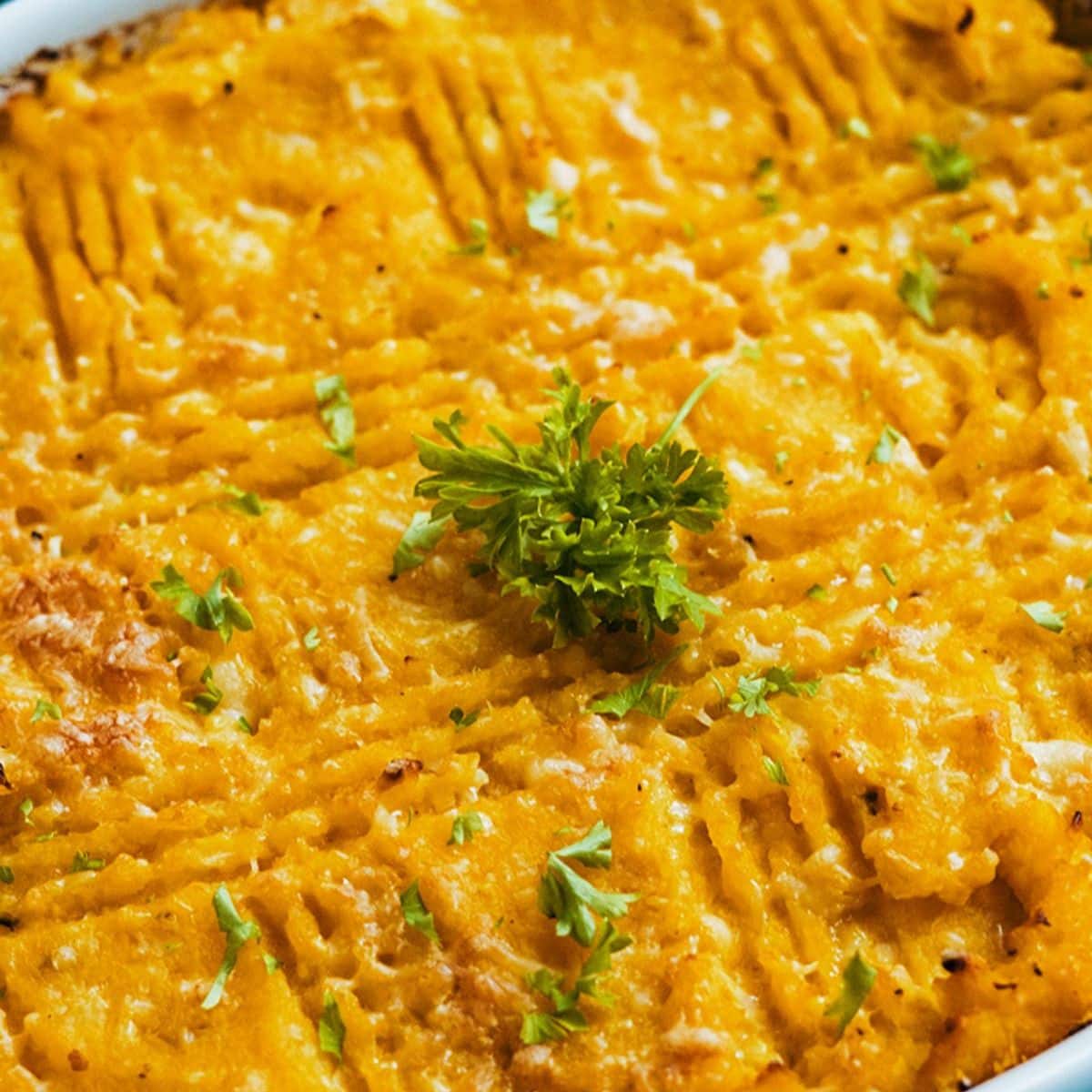 This Butternut and Cauliflower Casserole Recipe calls for a creamy breakfast, lunch, and dinner meal with the simple main ingredients of butternut squash and cauliflower. The other ingredients are seasonings and herbs, such as garlic, ghee, paprika, sage, and parsley.
The key to this casserole is mashing the softened butternut and cauliflower, mixing in the seasonings, and cooking it for forty minutes.