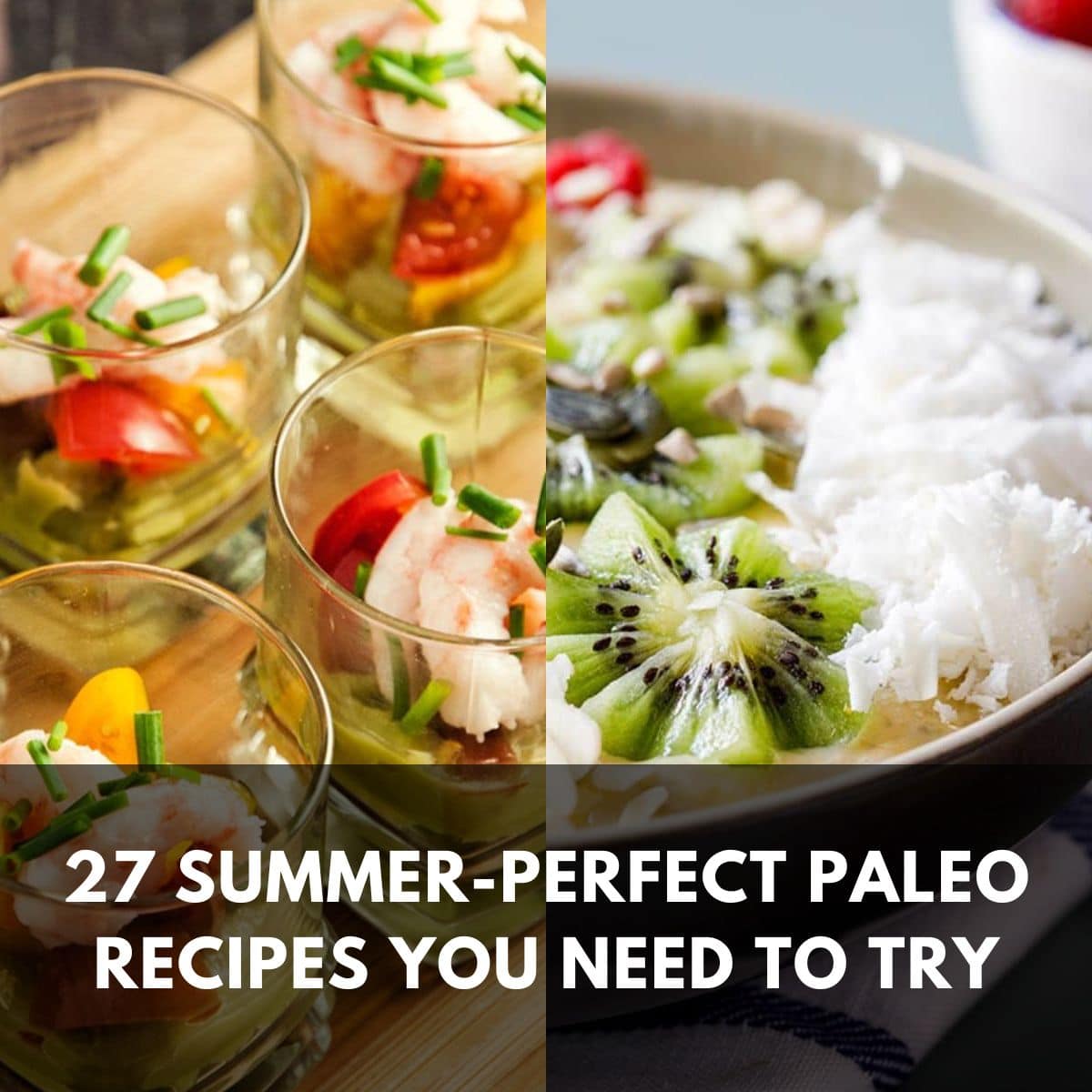 Anytime is a great time to go Paleo. Still, summertime offers the freshest produce to make all your healthy recipes come to life.
Read on if you're looking for some delicious summer Paleo recipe ideas. You'll find appetizers, main dishes, salads, and desserts to tempt your palate and strengthen your body.
Lean meats, fresh vegetables, and fruits shine in each one of these dishes. There's also plenty of room for you to add your own unique spin on them, modifying them to your and your family's taste preferences.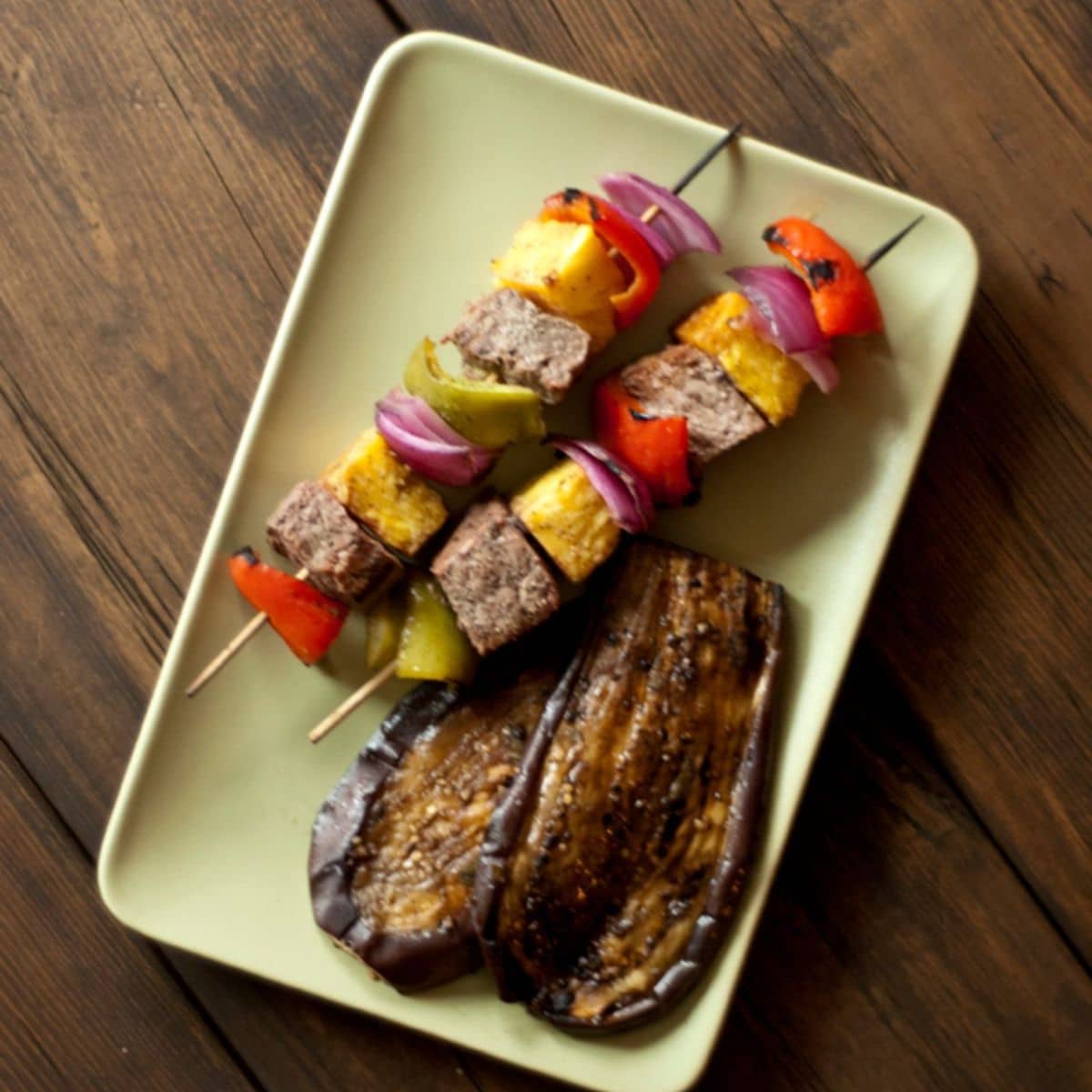 Looking for a grown-up grilled entree that's sure to please you and your guests? These beef kabobs fit the bill!
Tender, perfectly-seasoned beef is joined with succulent eggplant and bright pineapple. Onions and peppers add their own kick, creating a complicated mixture of complementary flavors.
If you dislike pineapple, leave it out, or substitute it with another tangy-sweet flavor like cherry tomatoes.
For extra-tender beef, you can soak it for several hours in a flavorful marinade before grilling.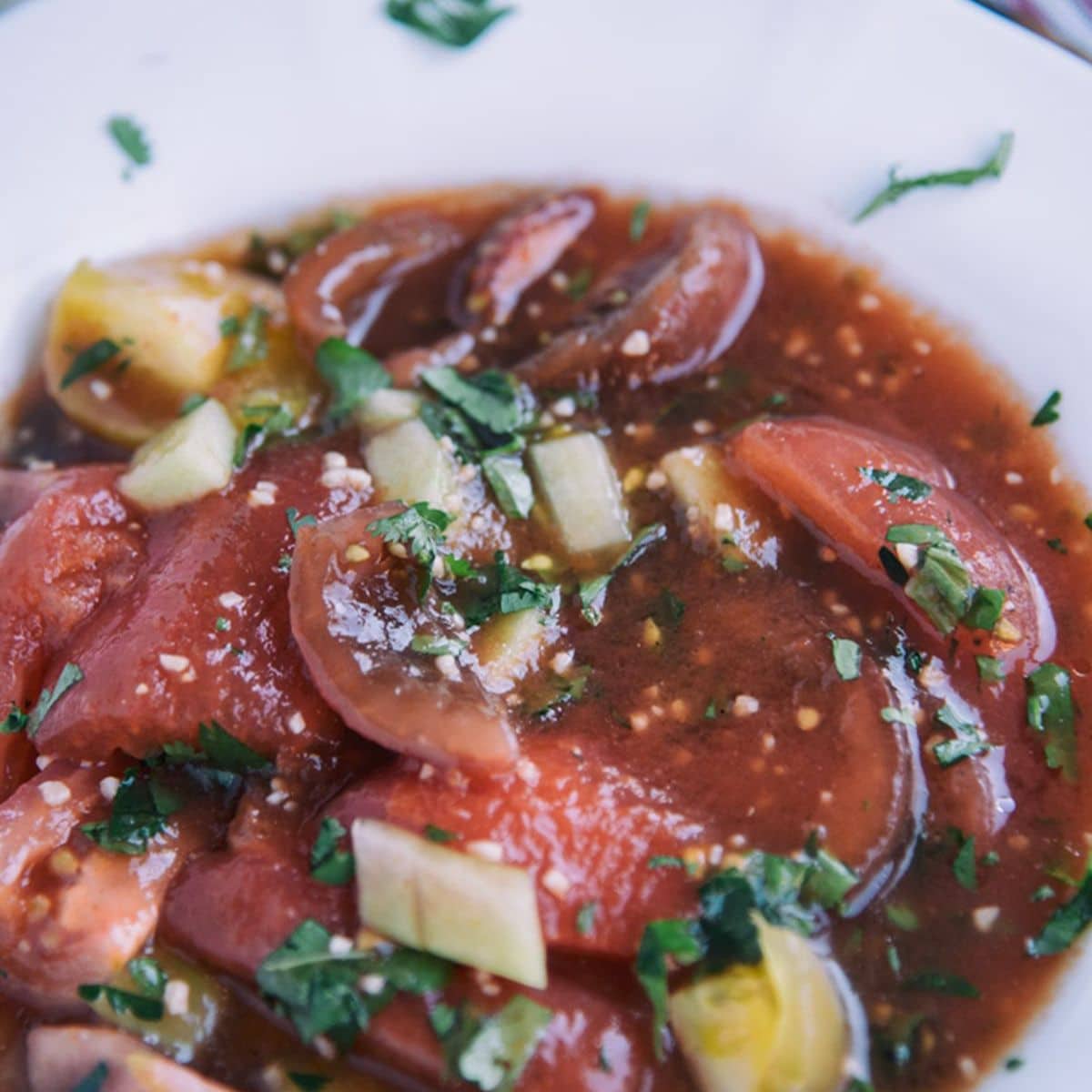 Gazpacho is a cold soup made with a tomato base. It's been associated with summer dining for decades and is a great light starter for a hearty lunch or dinner.
If cold soup strikes you as odd, you're not alone. But go out on a limb and try gazpacho; you might be pleasantly surprised.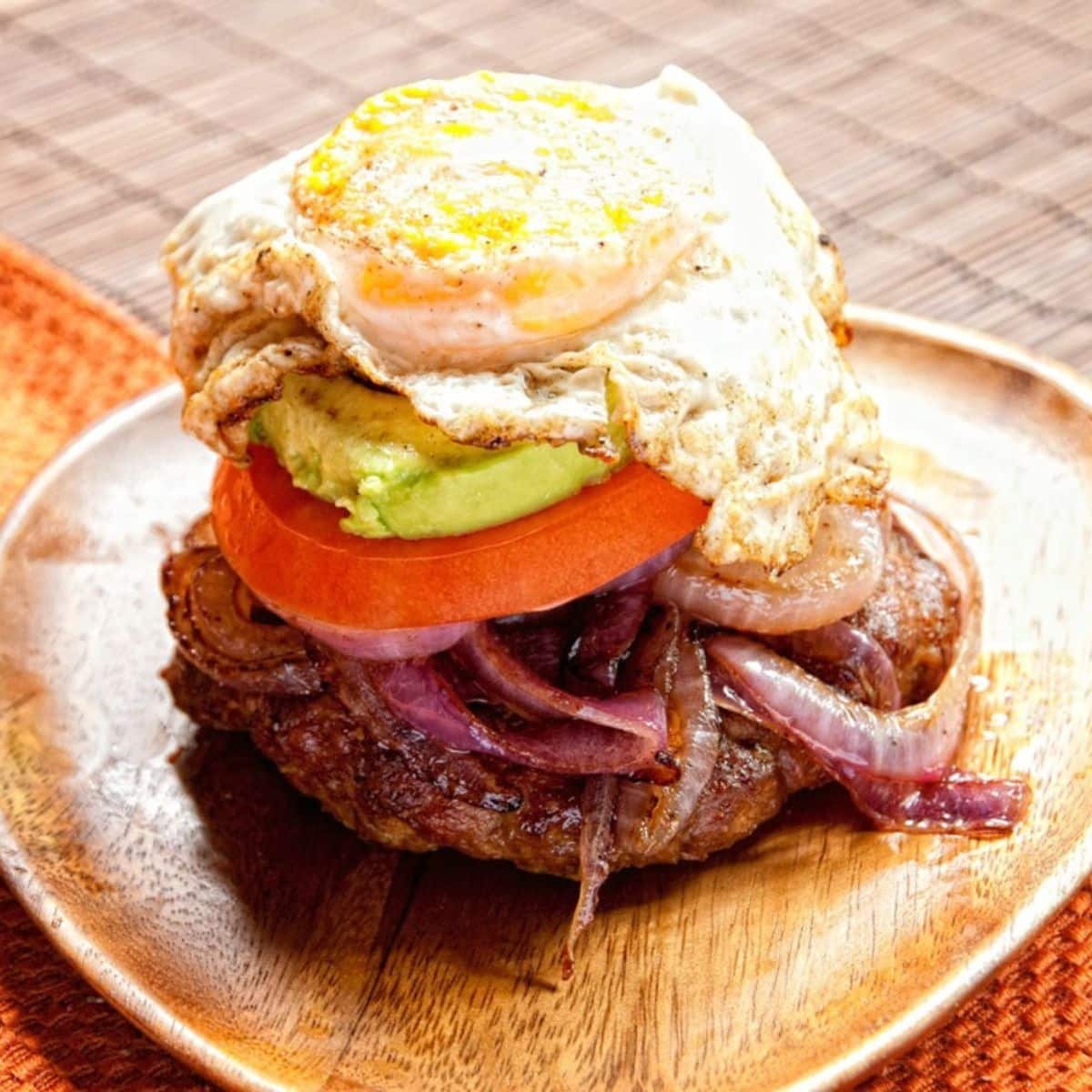 Talk about flavor overload! If you're looking for an alternative to everyday grilled hamburgers, this recipe is for you.
Not familiar with chorizo? The sausage, commonly used in Spanish and Latin American cuisine, differs from any cured meat you've probably tried. In this recipe, its added to ground beef to enhance the flavor and juiciness.
These burgers look and taste amazing when topped with a fried egg. You may even find yourself wanting to grill some up for breakfast.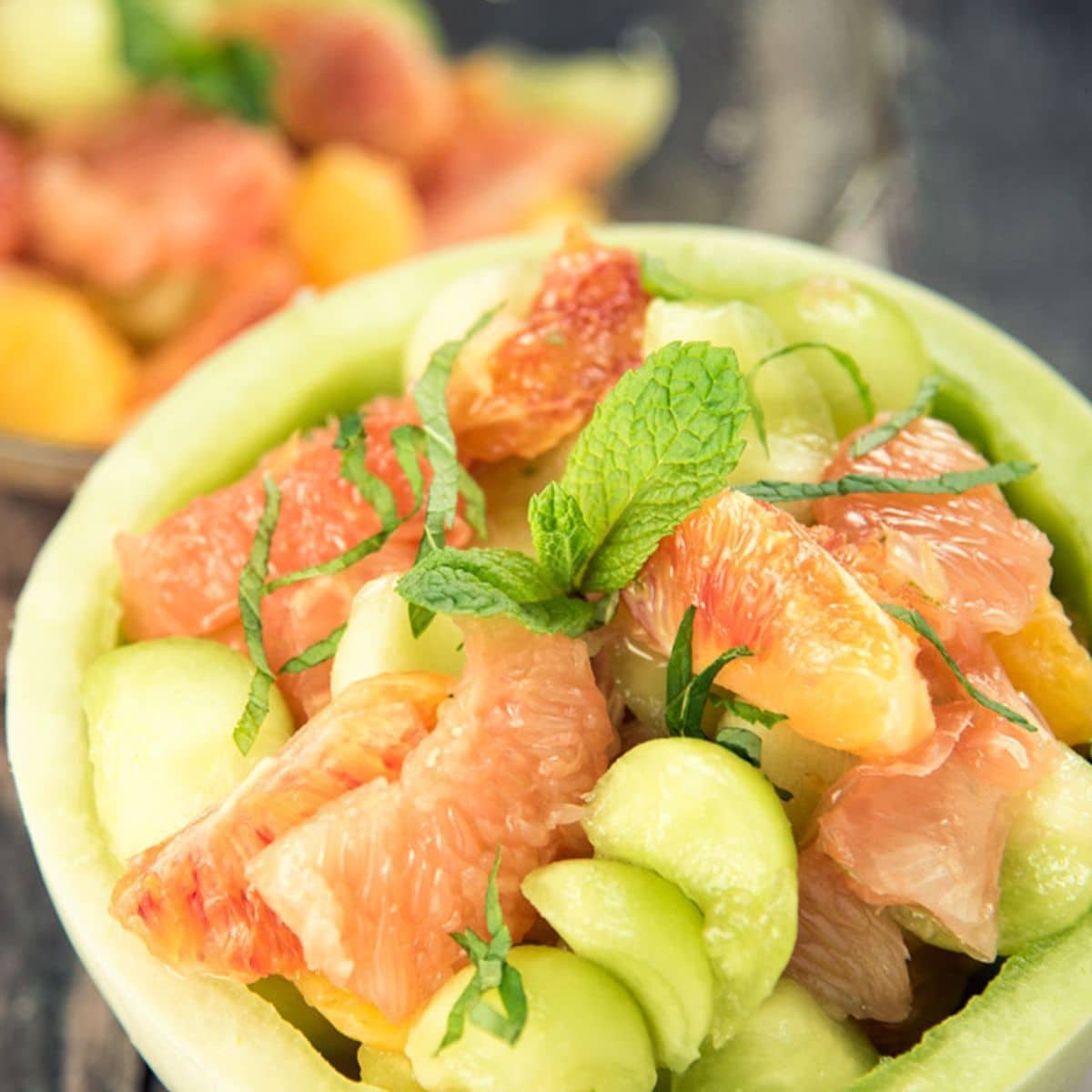 Who says desserts have to be bad for you? This fresh fruit salad incorporates two citrus fruits with the mild sweetness of melon to create a balanced, healthy end to any meal.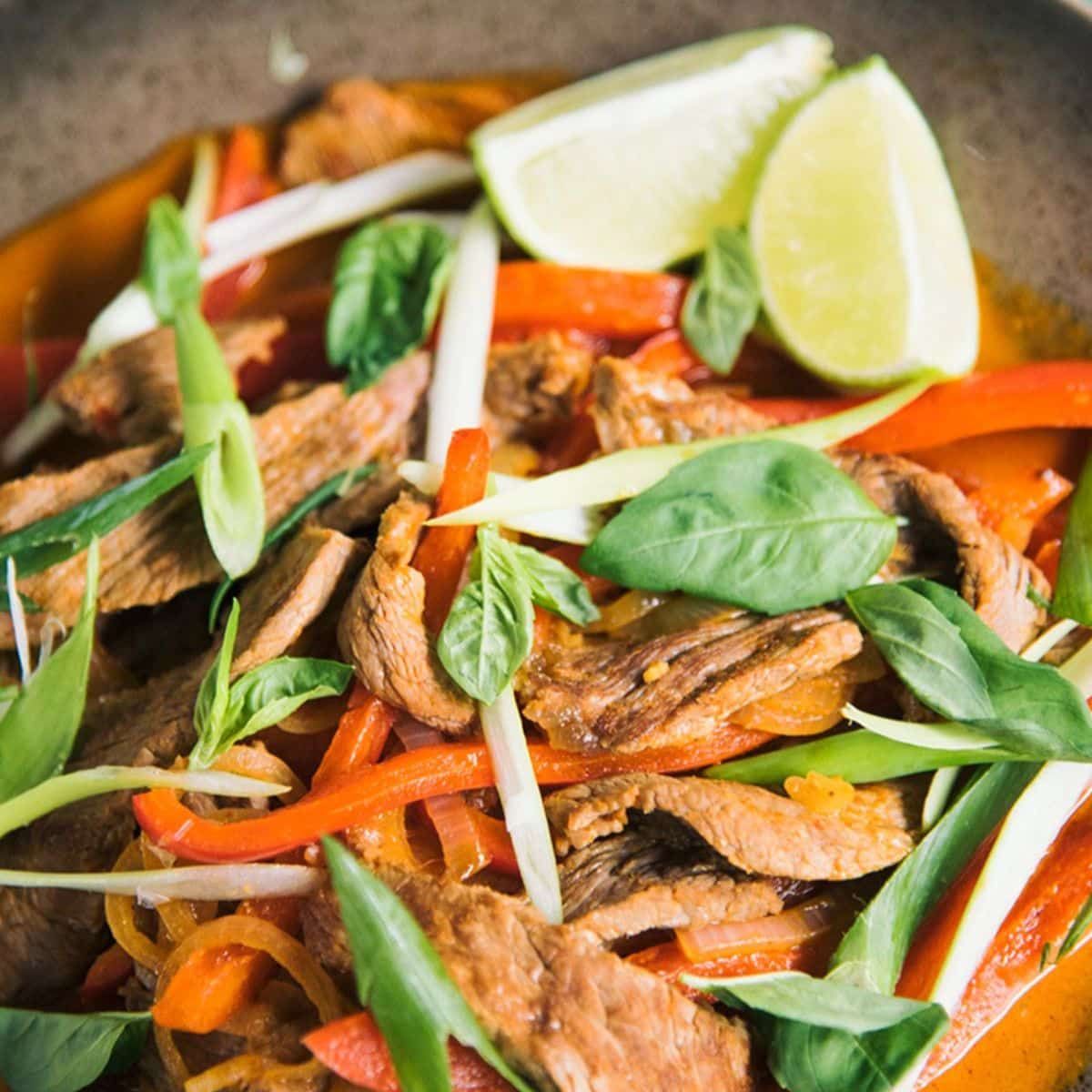 You probably know that people eat spicy food in hot climates because it helps them sweat more and cool off faster. With that fact in mind, make this tongue-tingling Thai curry one of your go-to summer Paleo meals.
Thin strips of beef are the main ingredient of this dish, but the meat would be nothing without the balanced blend of hot curry spices, crisp bell peppers, and tropical coconut milk.
Add a slice of lime for garnish and flavor, sit back, turn on a fan, and enjoy the cool-down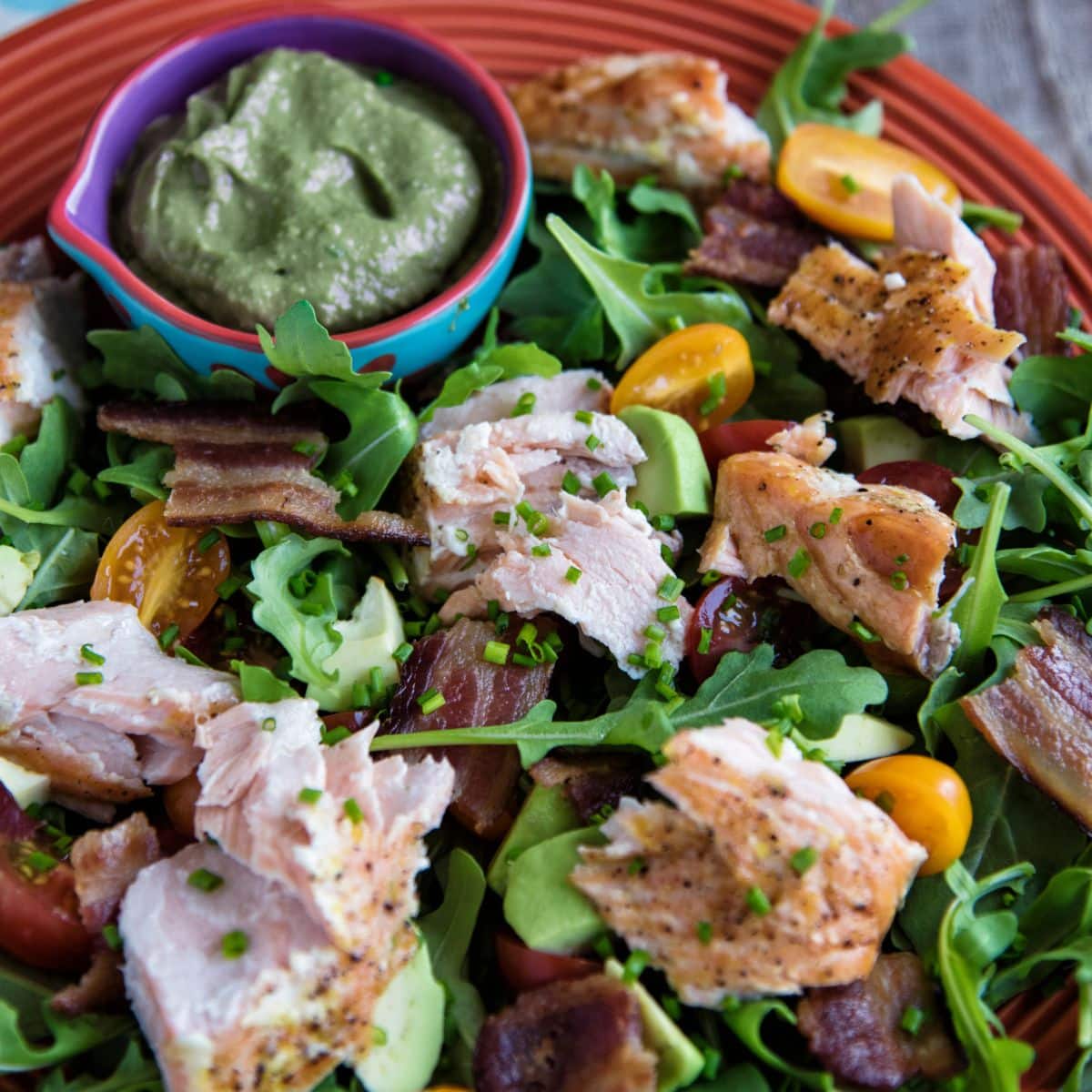 Salmon is one of the healthiest kinds of fish you can eat. Packed with Omega-3's, selenium, thiamine, and protein, it is a tasty and filling meat that you can prepare in dozens of scrumptious ways.
In this recipe, it's paired with savory bacon and tossed over mixed greens, with a rich and deeply flavorful avocado dressing.
This simple meal will give you a near-perfect combination of nutrients and taste, making the most of your summer evening.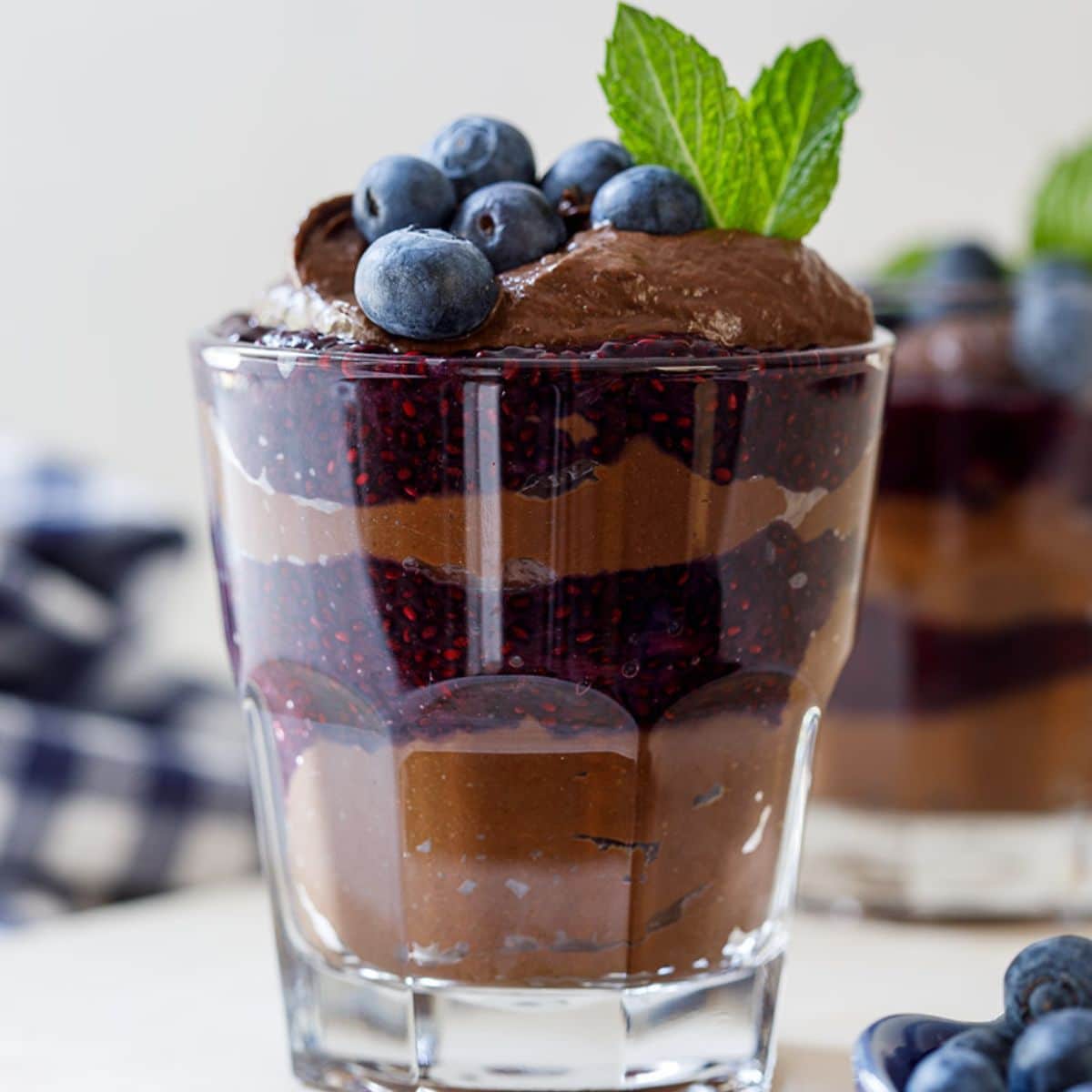 When it comes to desserts, this Blueberry Chia Chocolate Parfait is one the best summer Paleo recipes.
The base is a rich chocolate avocado mousse that's better than any dairy-based pudding. A nutritious and yummy chia jam makes up the other layer and the garnish? Ripe, juicy blueberries!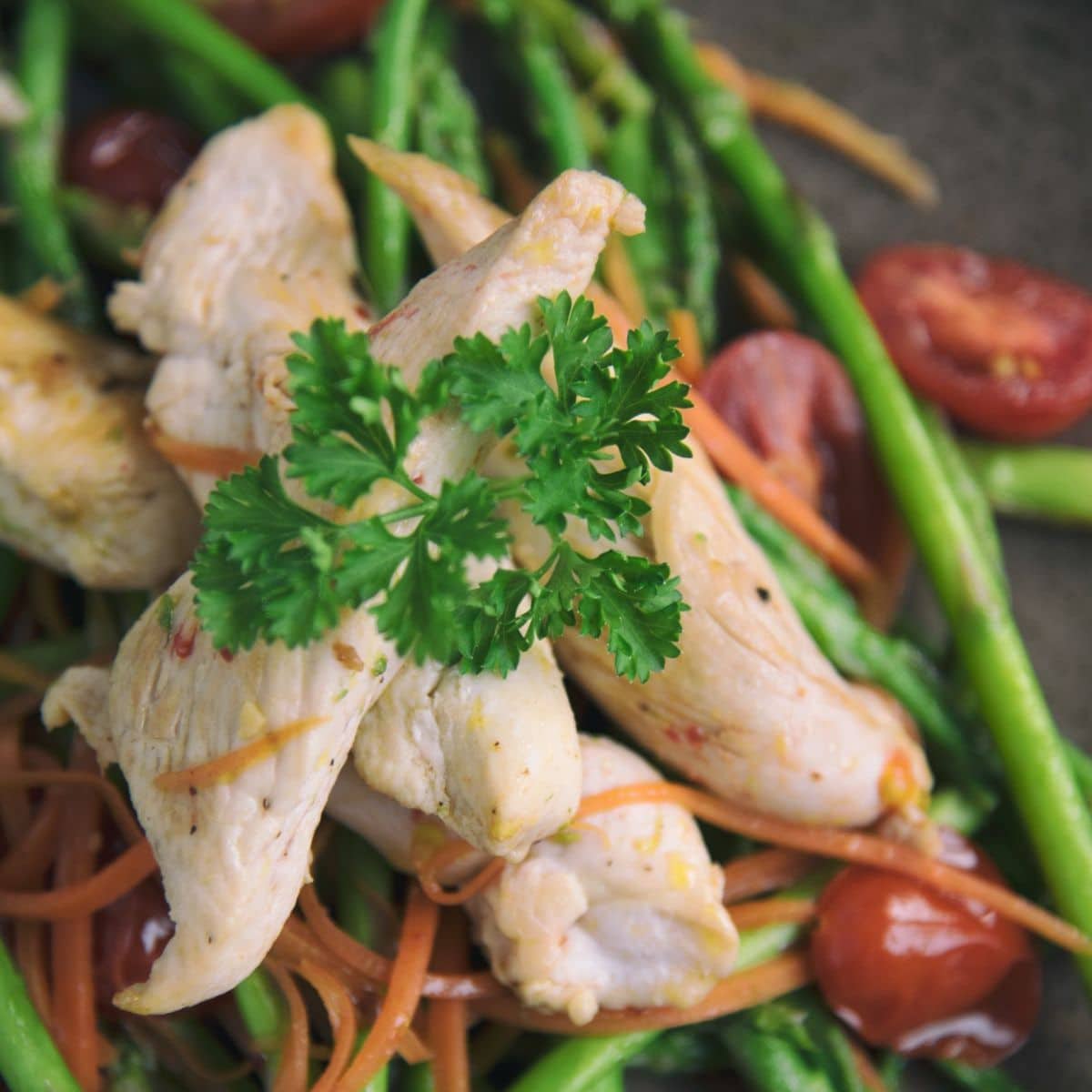 This chicken dish is a beautiful way to celebrate summer. It's quick, easy, and doesn't require very many ingredients.
The sliced chicken is jazzed up with a zesty Italian dressing and mixed with sweet, tangy grape tomatoes and fresh asparagus.
If you're a gardener and it's late enough in the season, perhaps you can add your homegrown vegetables and herbs to this dish, making it even more special.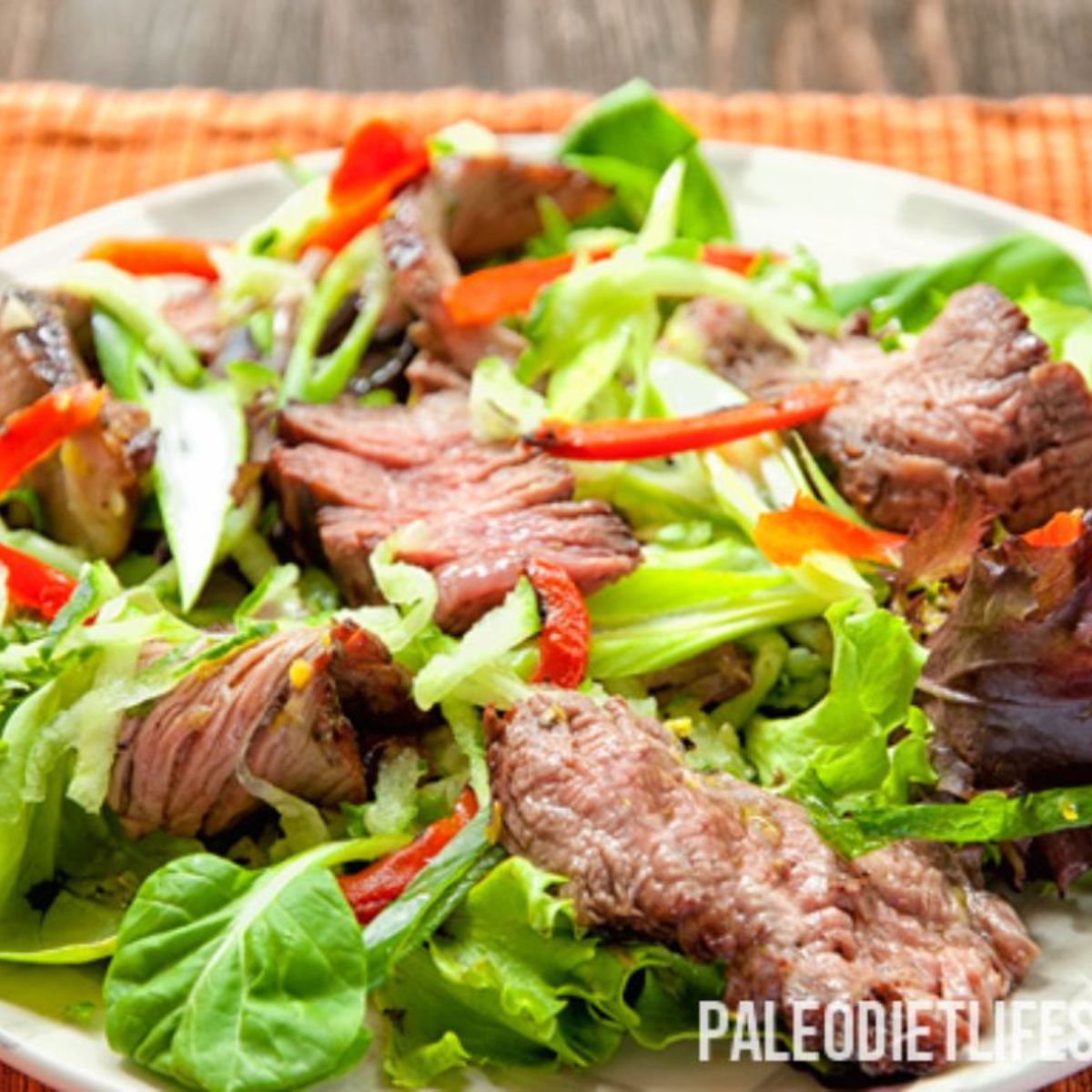 Steak salad is a classic summer dish you can serve as an appetizer or a light lunch. If you have guests, you can make a lovely presentation by serving the salad on a platter with the vegetables and meat artfully arranged.
If you can help it, don't go cheap on the cut of meat you use for the recipe. A high-quality steak will retain its tenderness and flavor when grilled, and you can slice it easily into uniform pieces.
Sure, you could use a bottled Italian dressing for this recipe, but opting for homemade ensures a more robust flavor.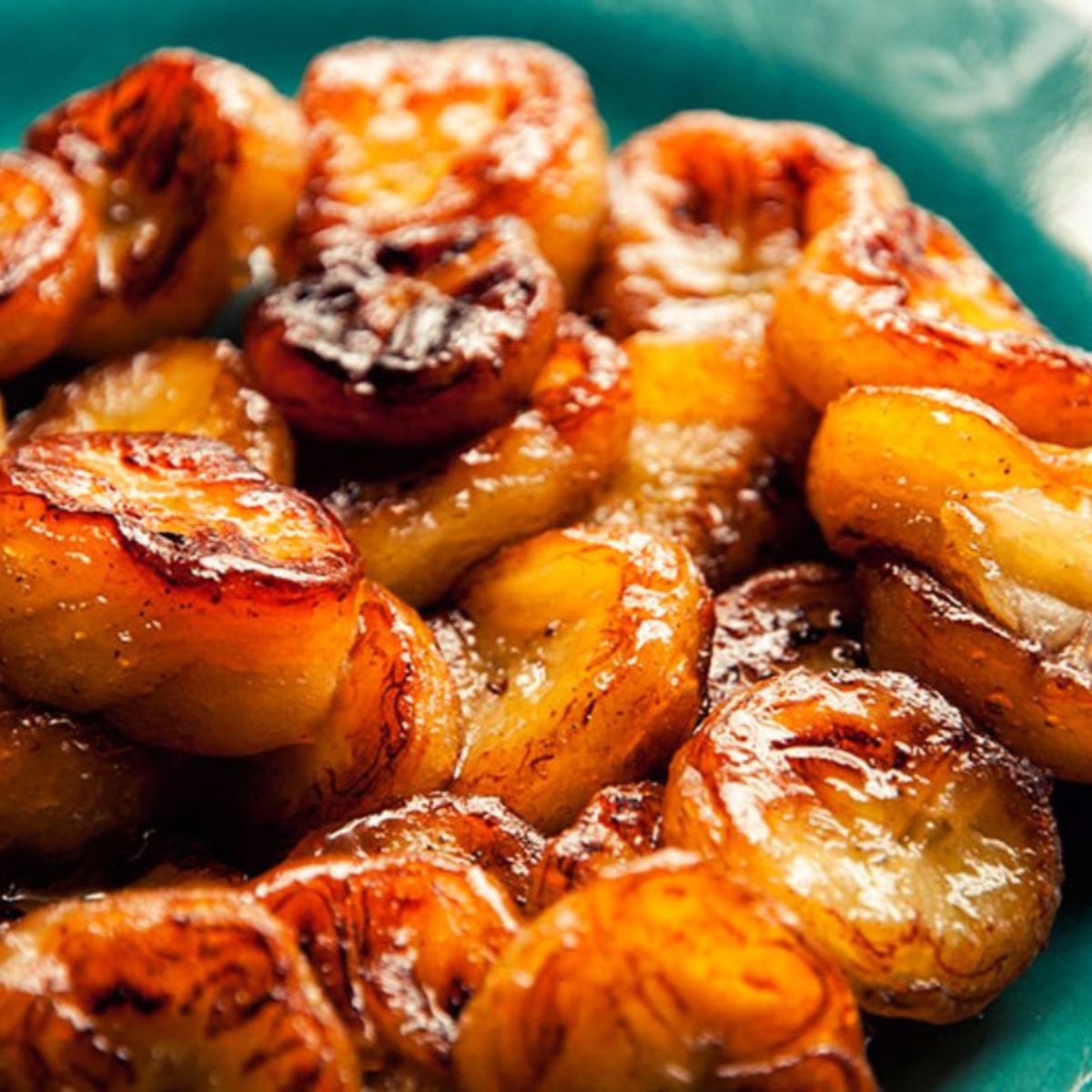 Fried honey banana is a dessert that's been around for decades. It utilizes one of nature's sweetest fruits and adds extra indulgence in the form of honey and oil.
It's simple, yummy, and a fantastic end to any summertime Paleo meal.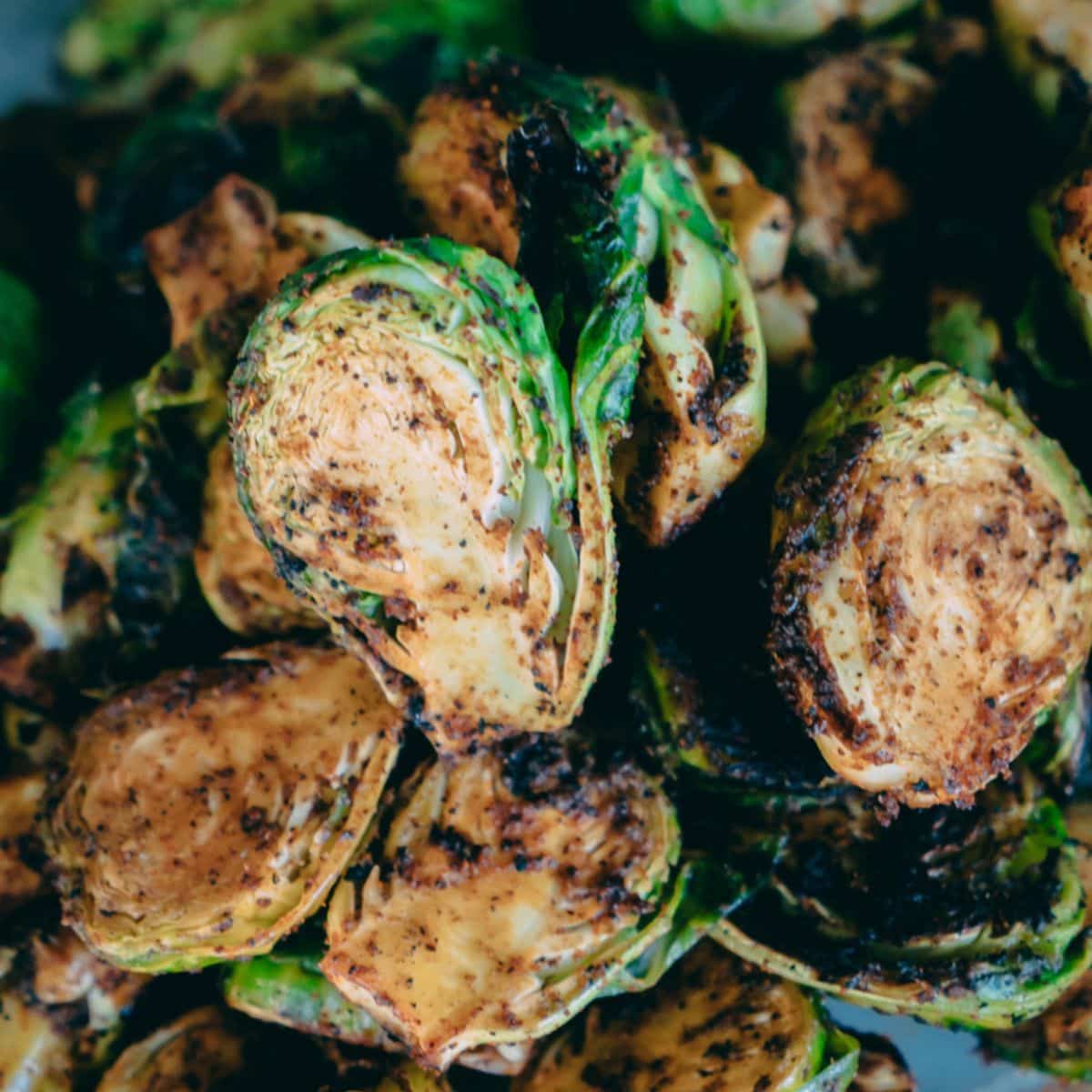 Whether you're on the brussels sprouts bandwagon or still need some convincing, you should give this recipe a go at your next cookout.
Paprika, thyme, and chili powder give the sprouts just the right amount of flavor and help balance out some of the vegetable's bitter undertones.
Enjoy it with your favorite meat main dish for a tasty and well-rounded meal.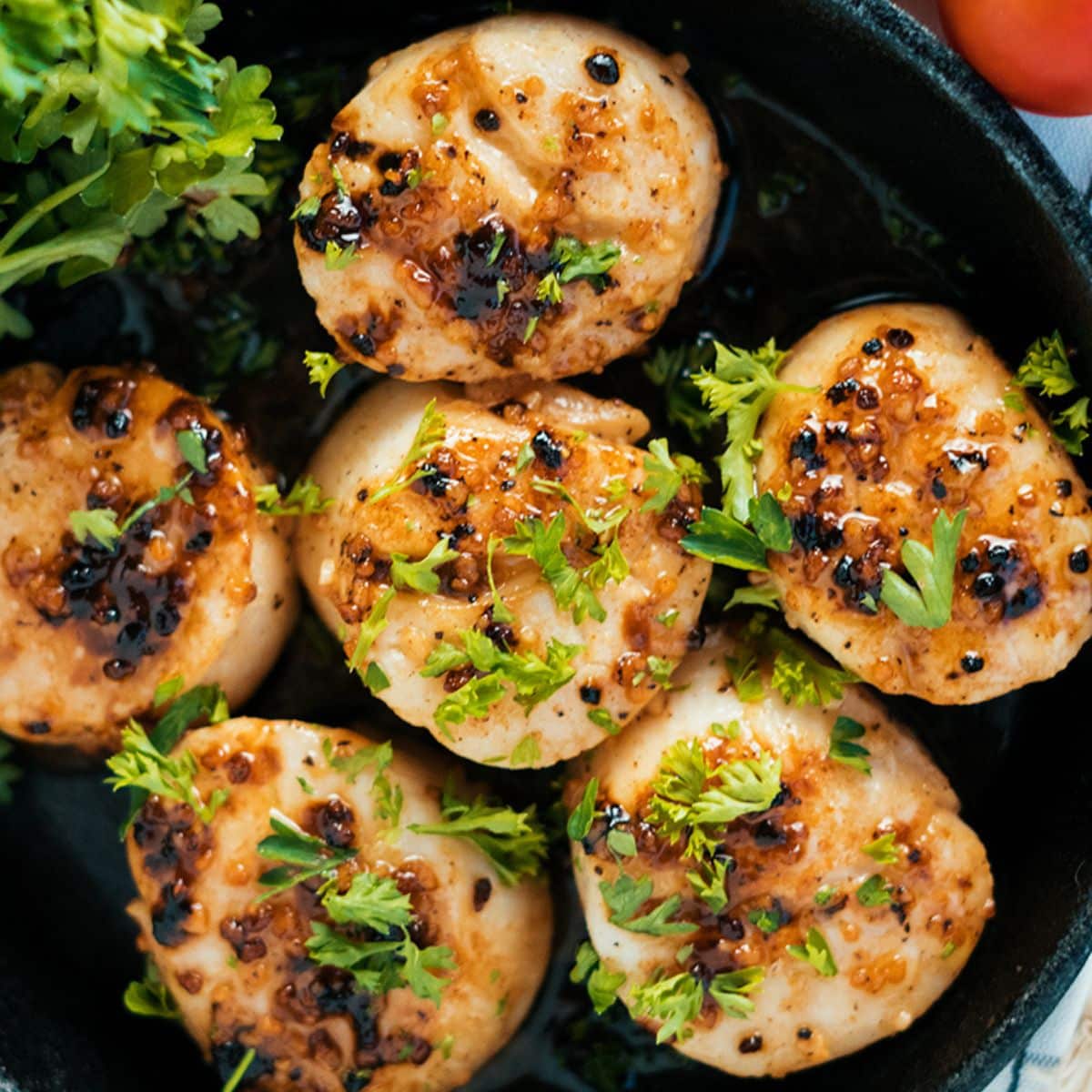 Scallops may be the perfect summertime seafood. Why? Because you can cook them for a short time.
In fact, you can only cook them for a short time, or you risk making them rubbery and unappetizing. A few minutes of sauteing or a quick stint on the grill is all that this delicate shellfish needs.
The garlic-parsley coating takes only a few minutes to prepare, so this is a dish to make when you have little time but want something elegant and Paleo-friendly on your plate.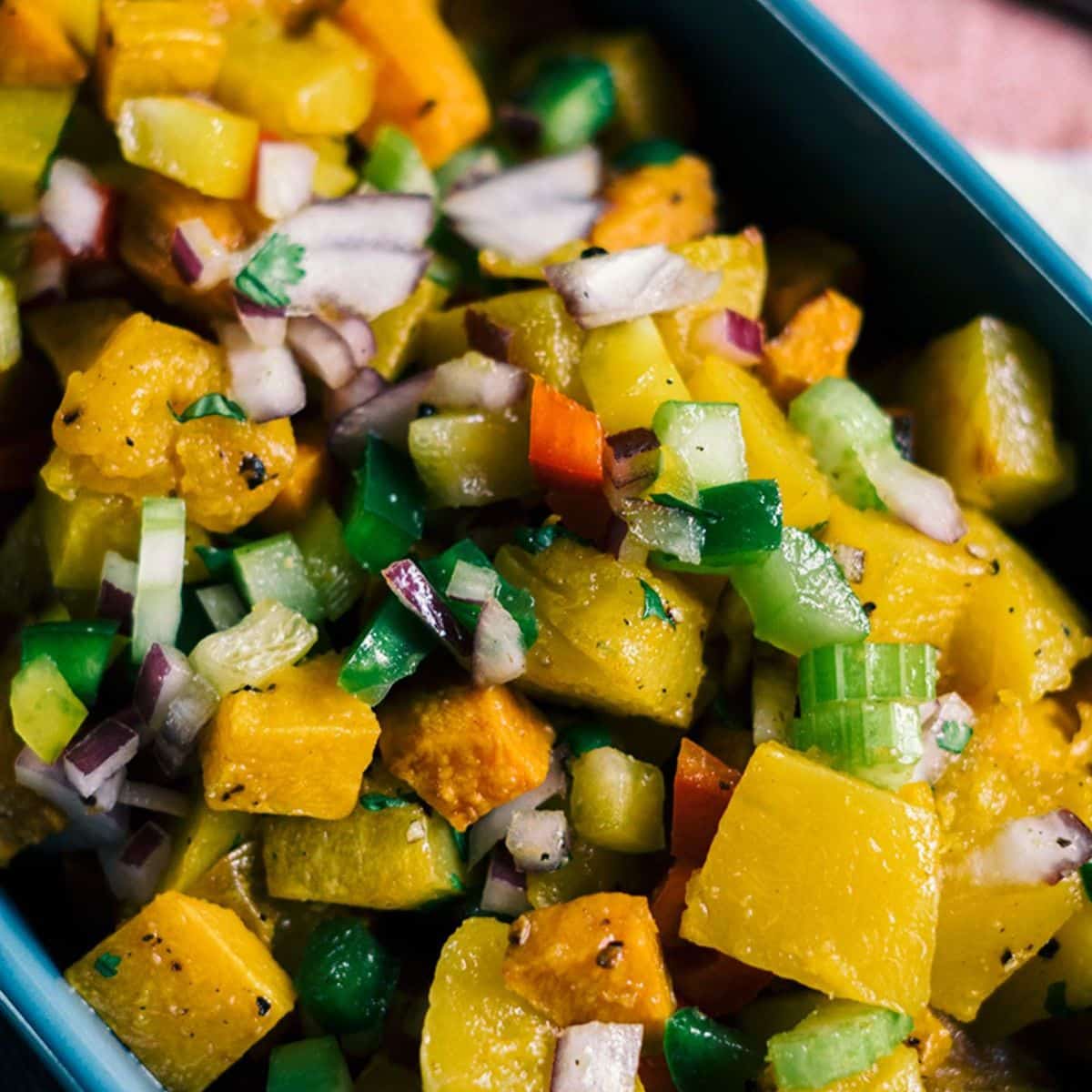 Sweet potatoes are one of the healthiest vegetables. They're full of antioxidants, fiber, beta-carotene, and other beneficial nutrients.
In this recipe, they're the star of a hearty salad featuring squash, celery, onion, and bell pepper and rounded out with a lime vinaigrette dressing.
This is a perfect salad to enjoy, cold or warm when fresh veggies are abundant at the end of summer.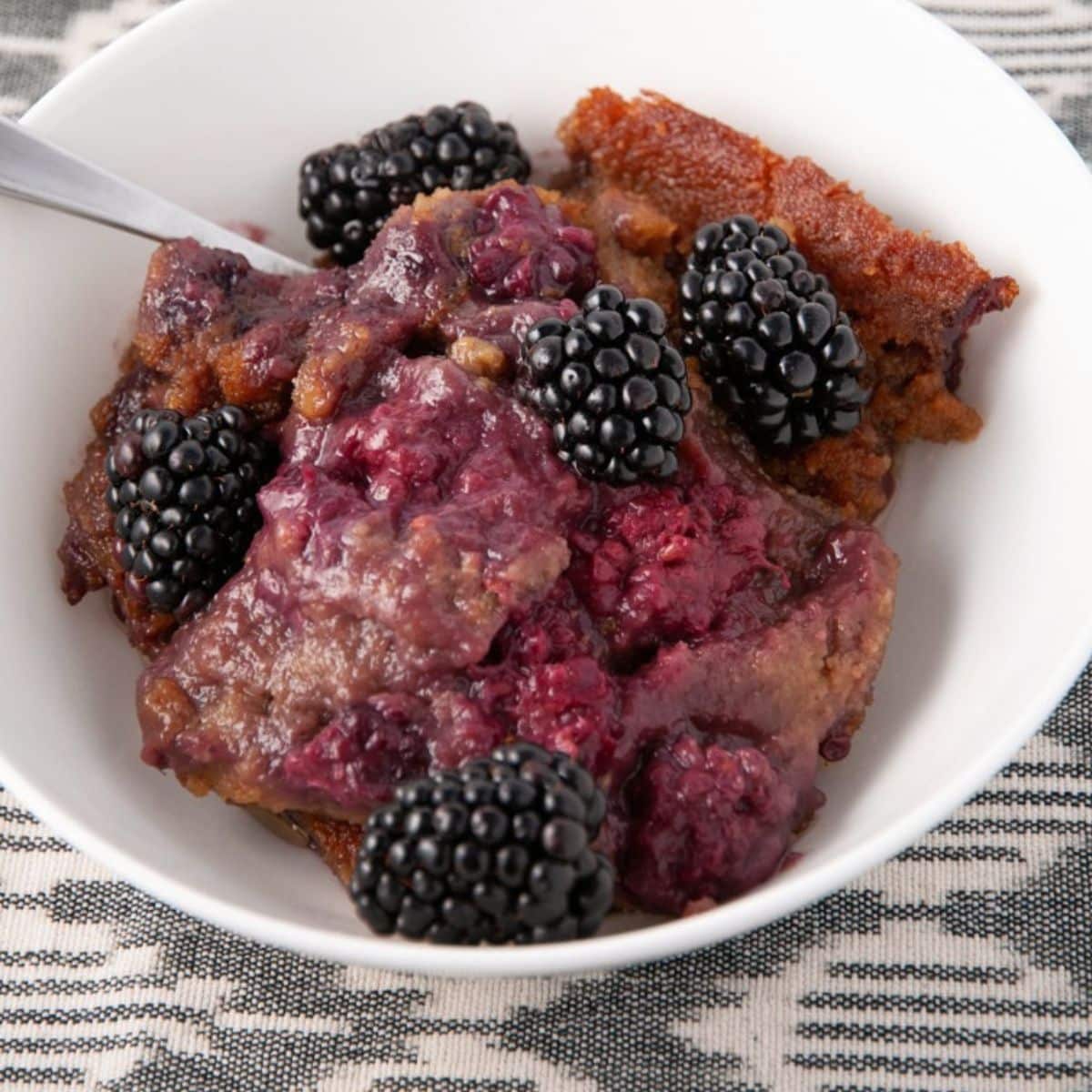 Fresh berries are one of the sweetest pleasures of summer. Make the most of them with this mouthwatering blackberry cobbler.
The Paleo-friendly almond and coconut flour crust is so good you'll never miss wheat flour.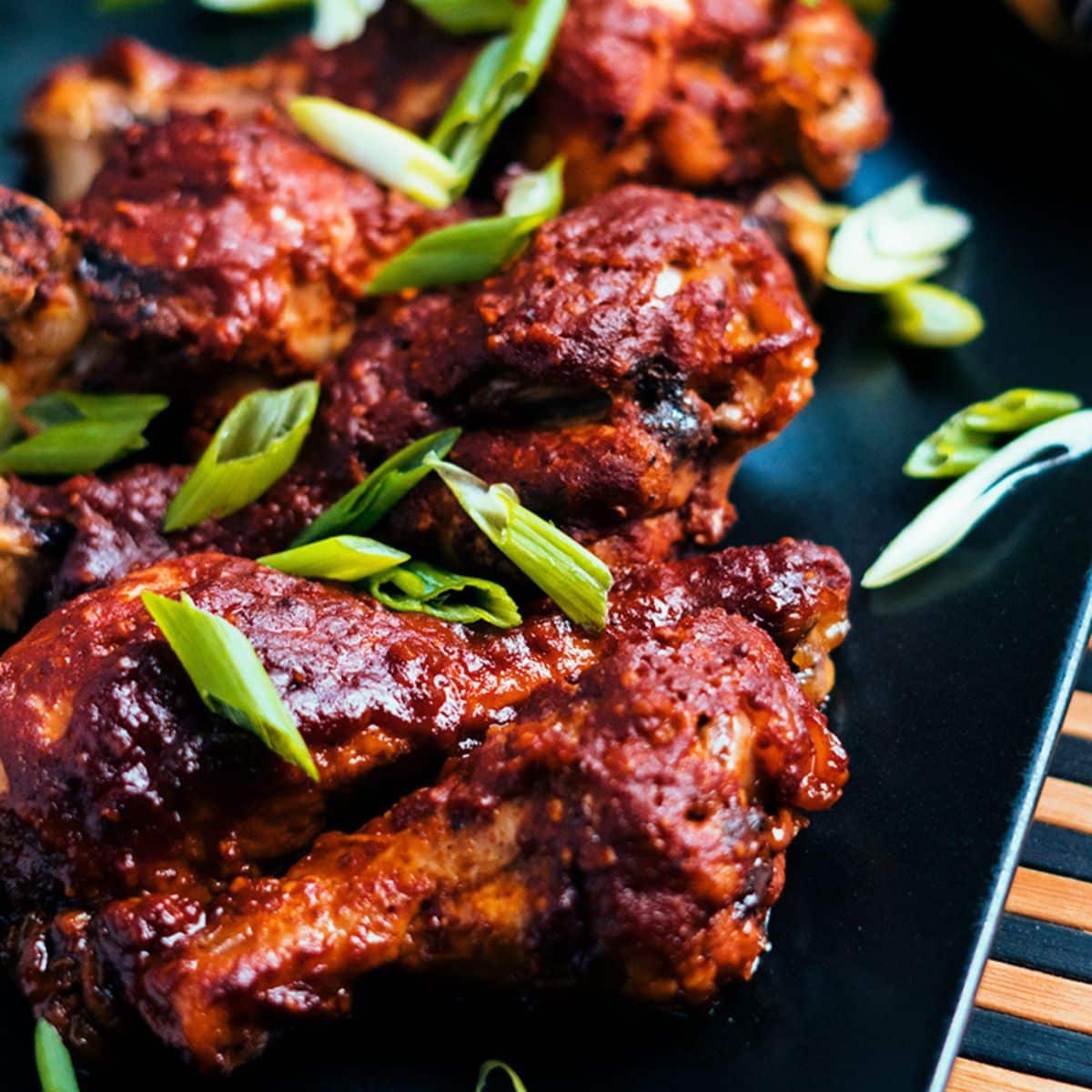 This summertime Paleo recipe calls for a homemade barbecue sauce and a wealth of spices, including cumin, garlic, chili powder, and smoked paprika. When prepared in a slow cooker, the drumsticks absorb all the delicious flavors and come out perfectly moist and fall-off-the-bone tender.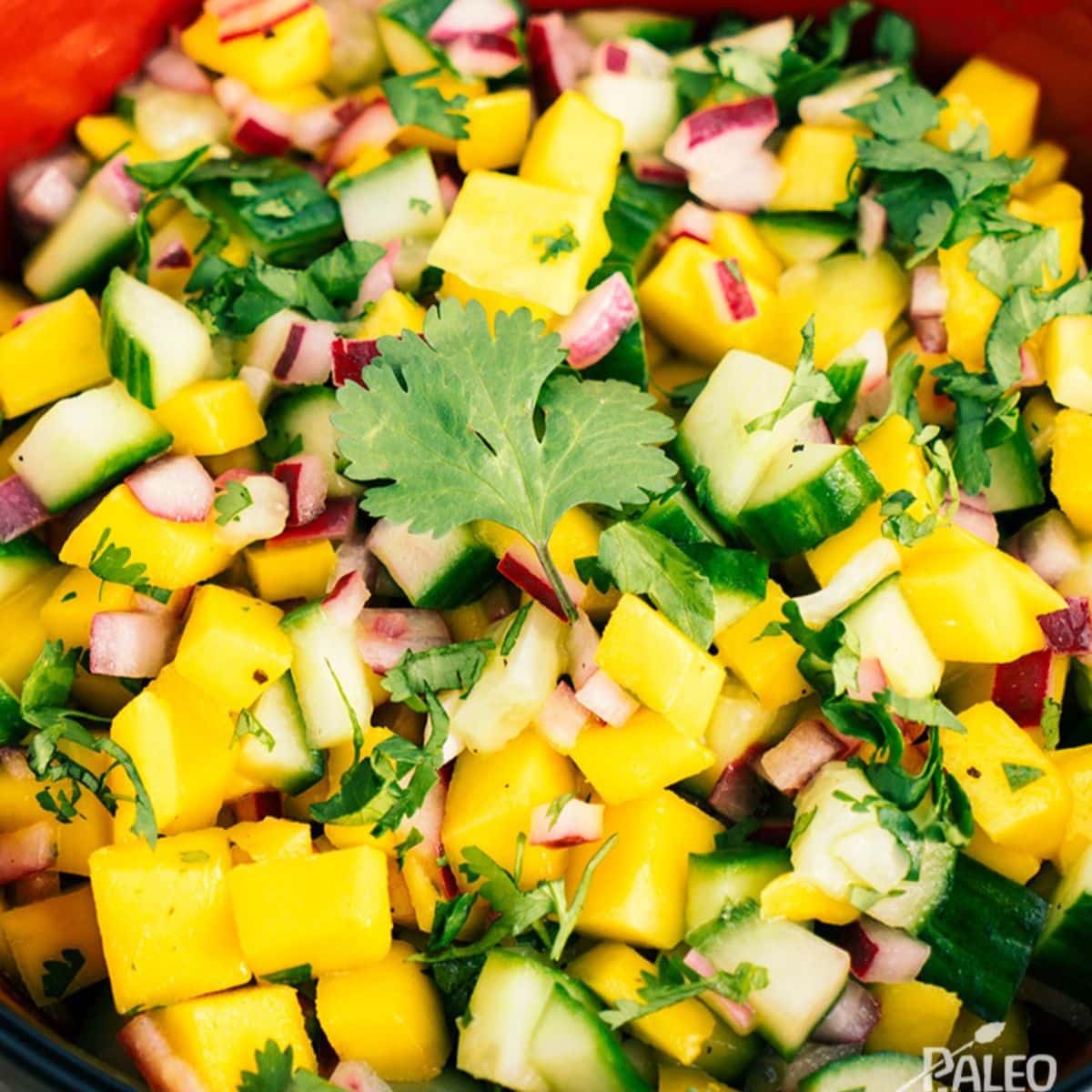 Never underestimate the power of a light, healthy dish on a summer day. This cold salad consists of cucumber, mango, onion, and herbs. The result is a sweet, refreshing combination that perfectly complements a meat or fish main.
You'll never miss the sugar, because the natural sweetness of the tomato-based sauce is more than sufficient. But for those who like a sweeter sauce, raw honey is an excellent way to achieve that.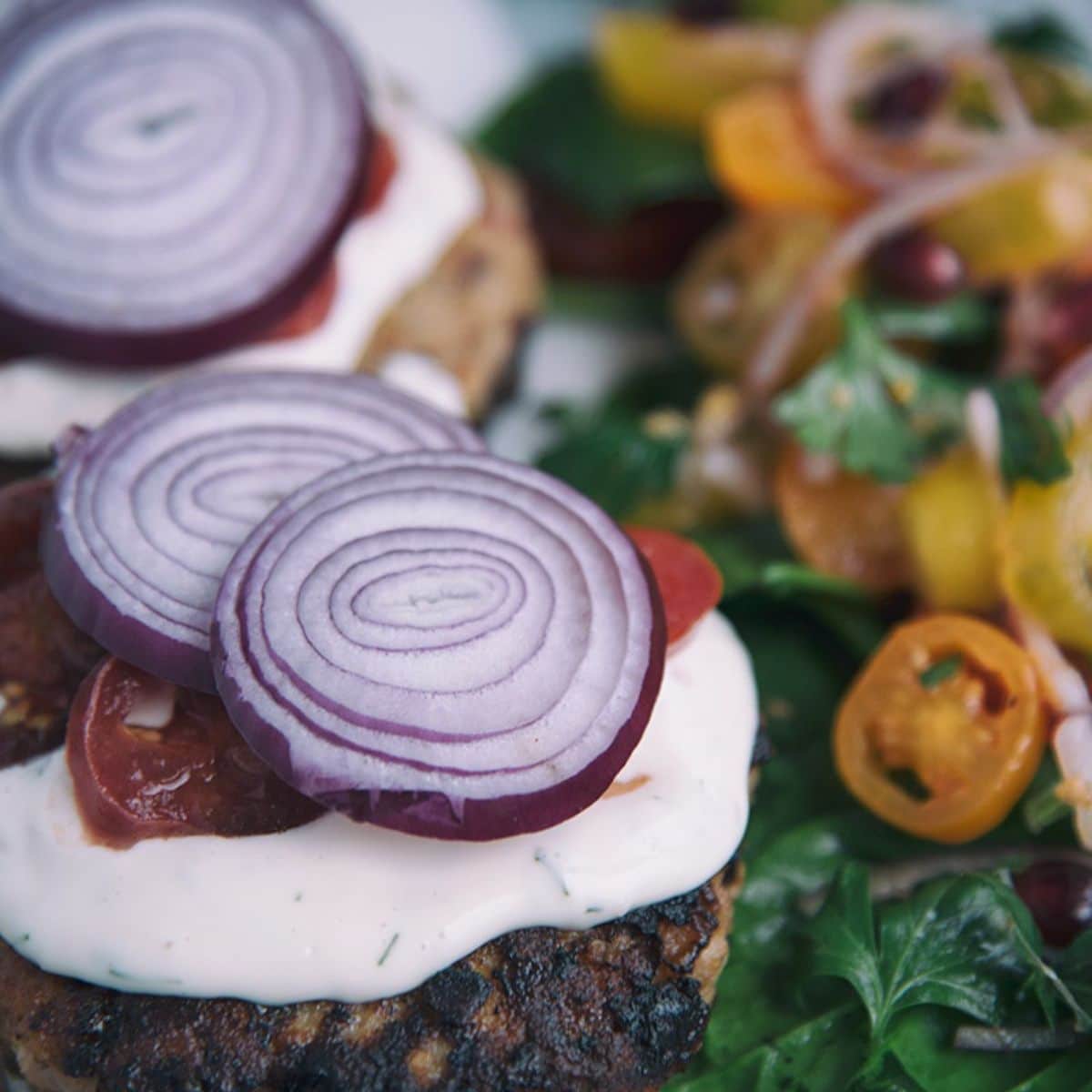 Beef burgers are great, but there's something about the flavor and texture of a chicken burger that sets them apart.
These Mediterranean-inspired burgers are topped with tomatoes, crisp onion slices, and a creamy (dairy-free) dill sauce.
Serve with a side salad to make the meal complete.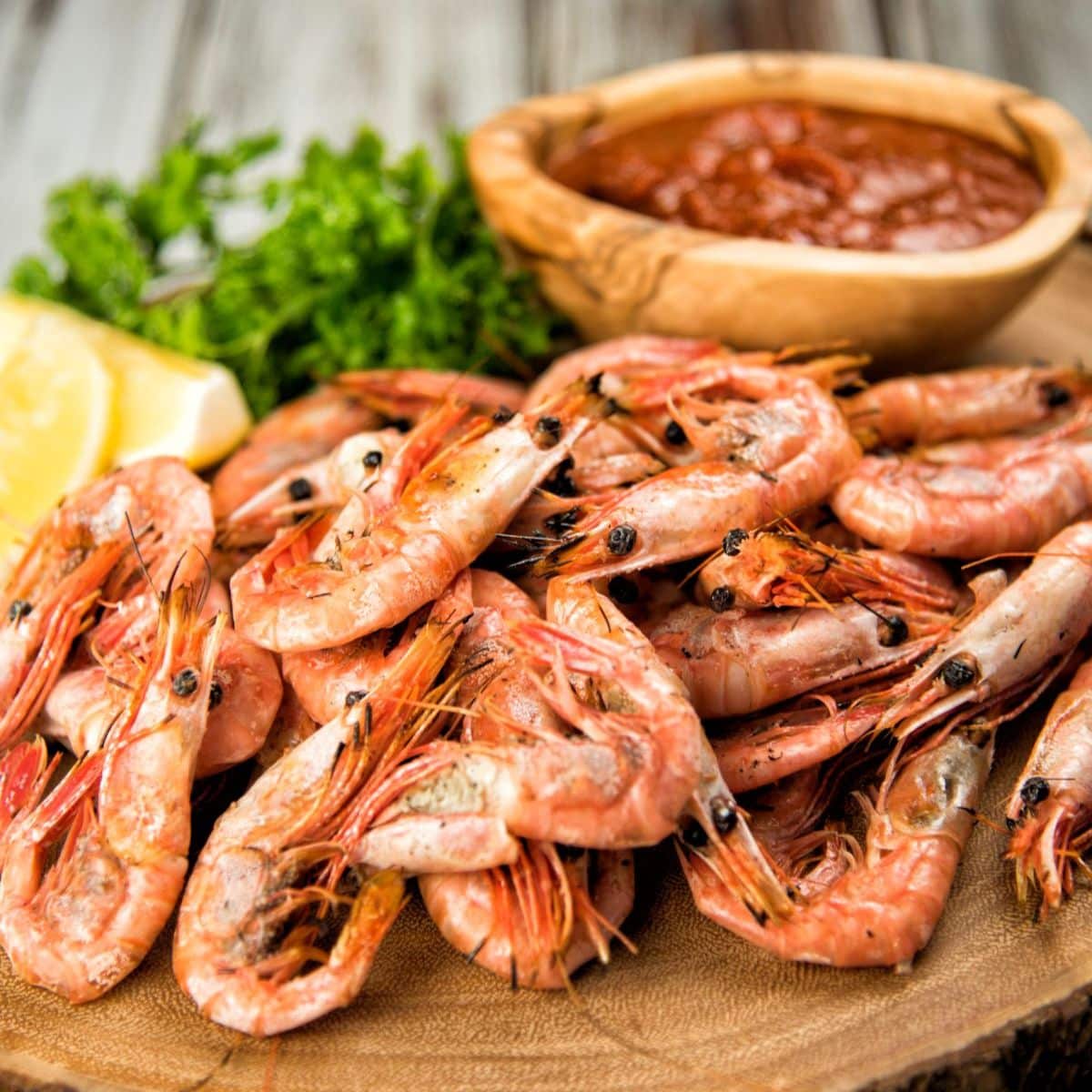 Dinner on the patio, anyone? These grilled prawns are an impressive starter for what will undoubtedly be a delicious and classy meal.
Smaller shrimp may shrink a bit on the grill, so large, wild-caught prawns are your best bet to make this dish as memorable and nutritious as it can be.
The garlicky, tart romesco sauce brings out the full flavor of shellfish, and once you make a batch of it, you can freeze it to save for another meal.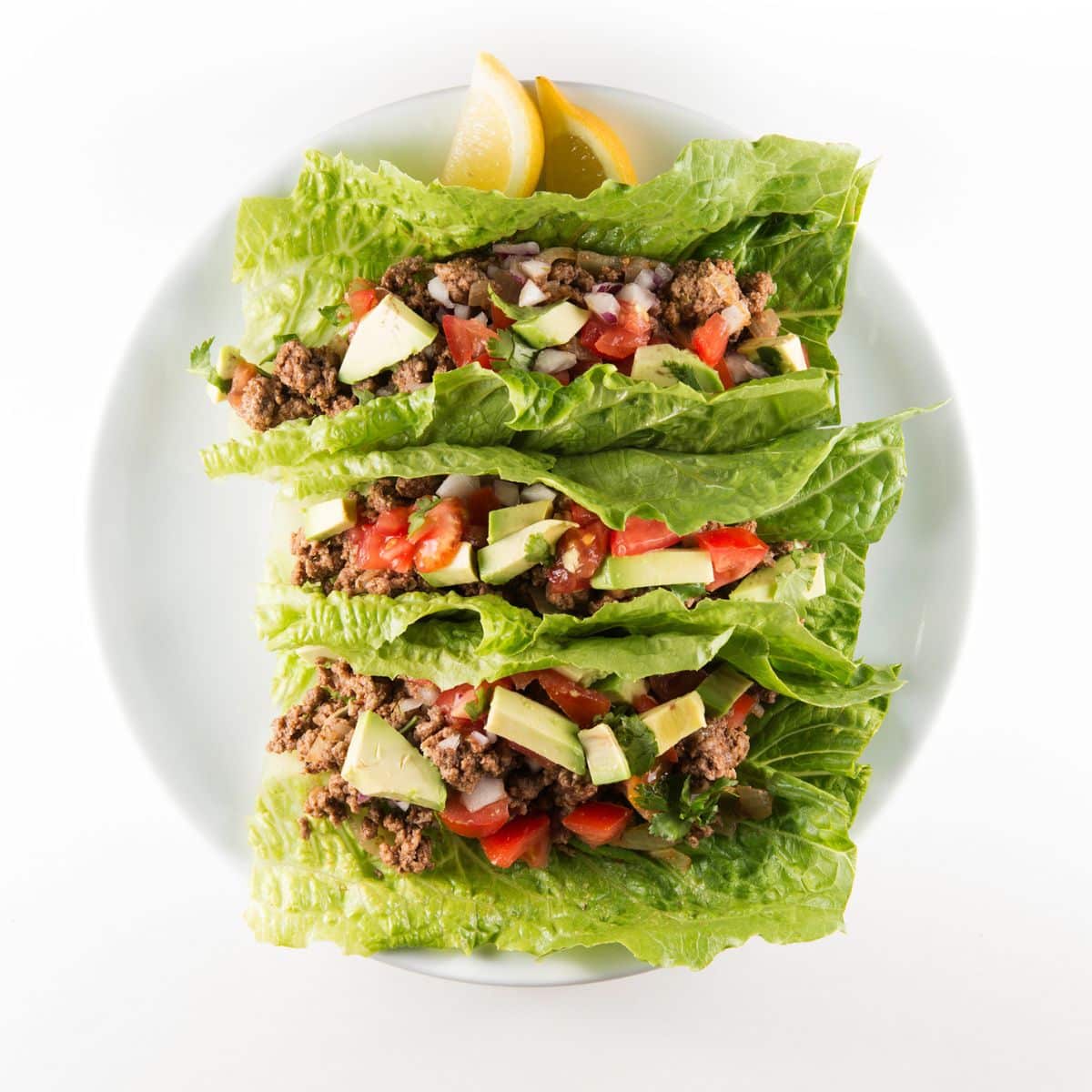 Love tacos, but don't love the wheat flour or processed corn tortillas that usually go with them? These paleo-friendly lettuce wrap tacos give you all the best parts of this classic treat and none of what you don't need.
They're a delicious light meal or appetizer, great for a poolside bite. The ground beef cooks up quickly, and the fresh toppings are all cold. So you don't have to spend time over a hot stove on a muggy day.
Simply put the filling and toppings in a crisp, crunchy lettuce "shell," roll it up, and you're good to go.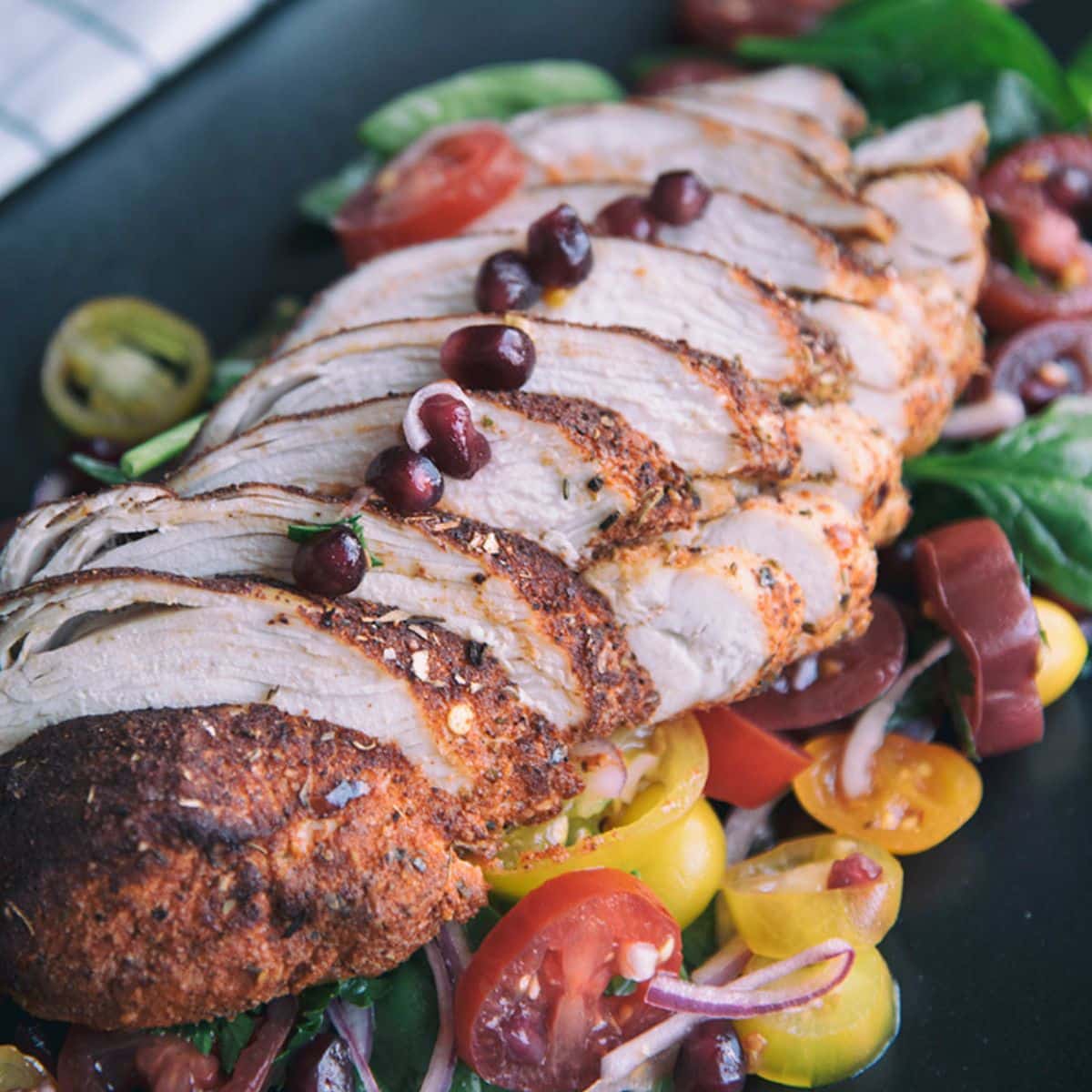 Pomegranates are unique fruits. Their bright-red seeds shine like tiny jewels and are filled with antioxidant-rich juices. They are good for you and taste superb, with a crisp, slightly sour flavor that adds depth to a wide range of dishes.
These seeds are among the stars of this Chili Rubbed chicken dish, in addition to grape tomatoes, spinach, and red onion. The spicy cooked chicken is sliced and served on the bed of veggies, making a Paleo summer meal you won't soon forget.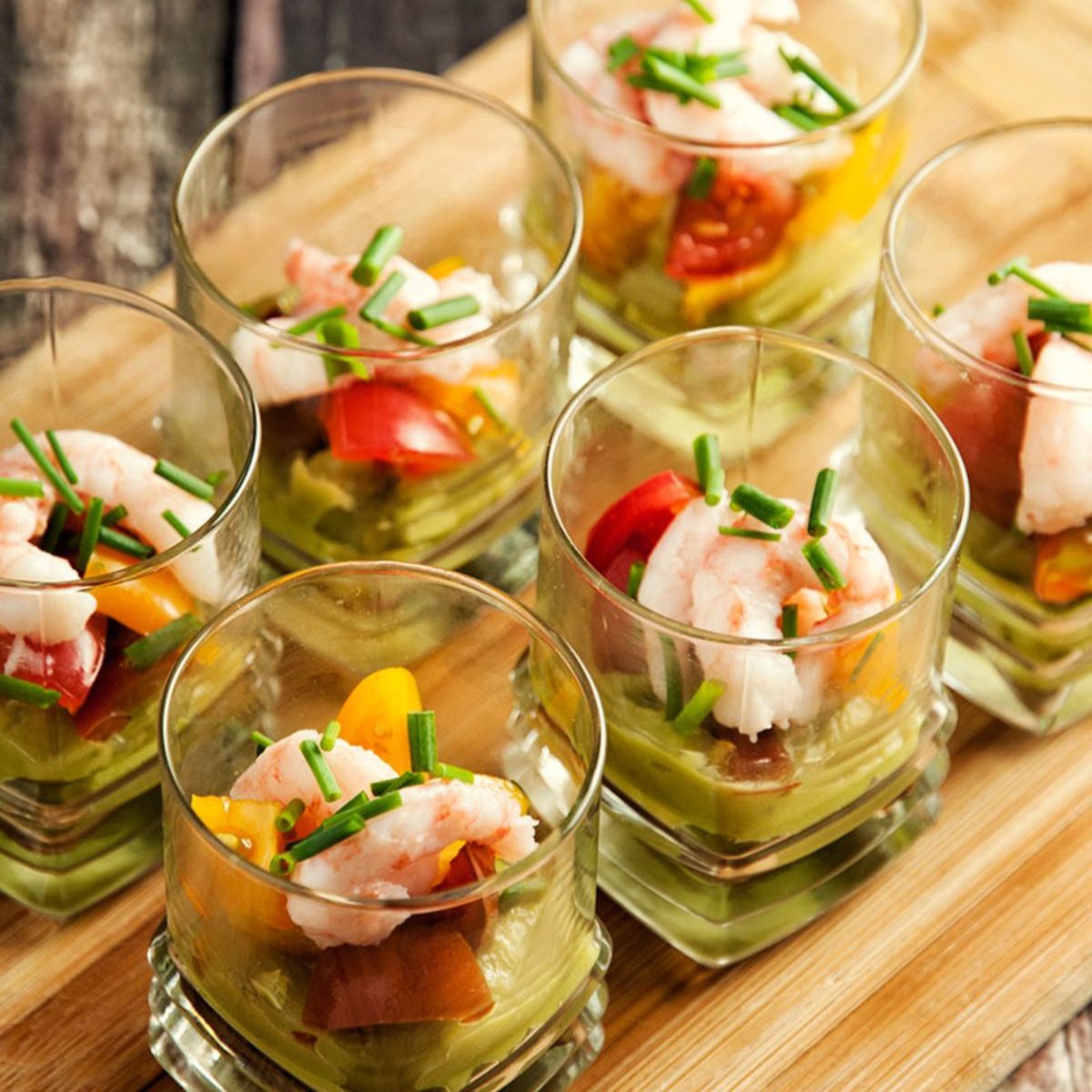 Suppose you're looking for a small bite to serve as an appetizer before your summer dinner. In that case, this shrimp and guacamole appetizer is an excellent option.
It checks all the boxes; it tastes delectable, looks super-cute, and lines up with Paleo nutrition.
Smooth guacamole is garnished with herbed shrimp and fresh summer vegetables and served in shot glasses so you can see all the gorgeous colors.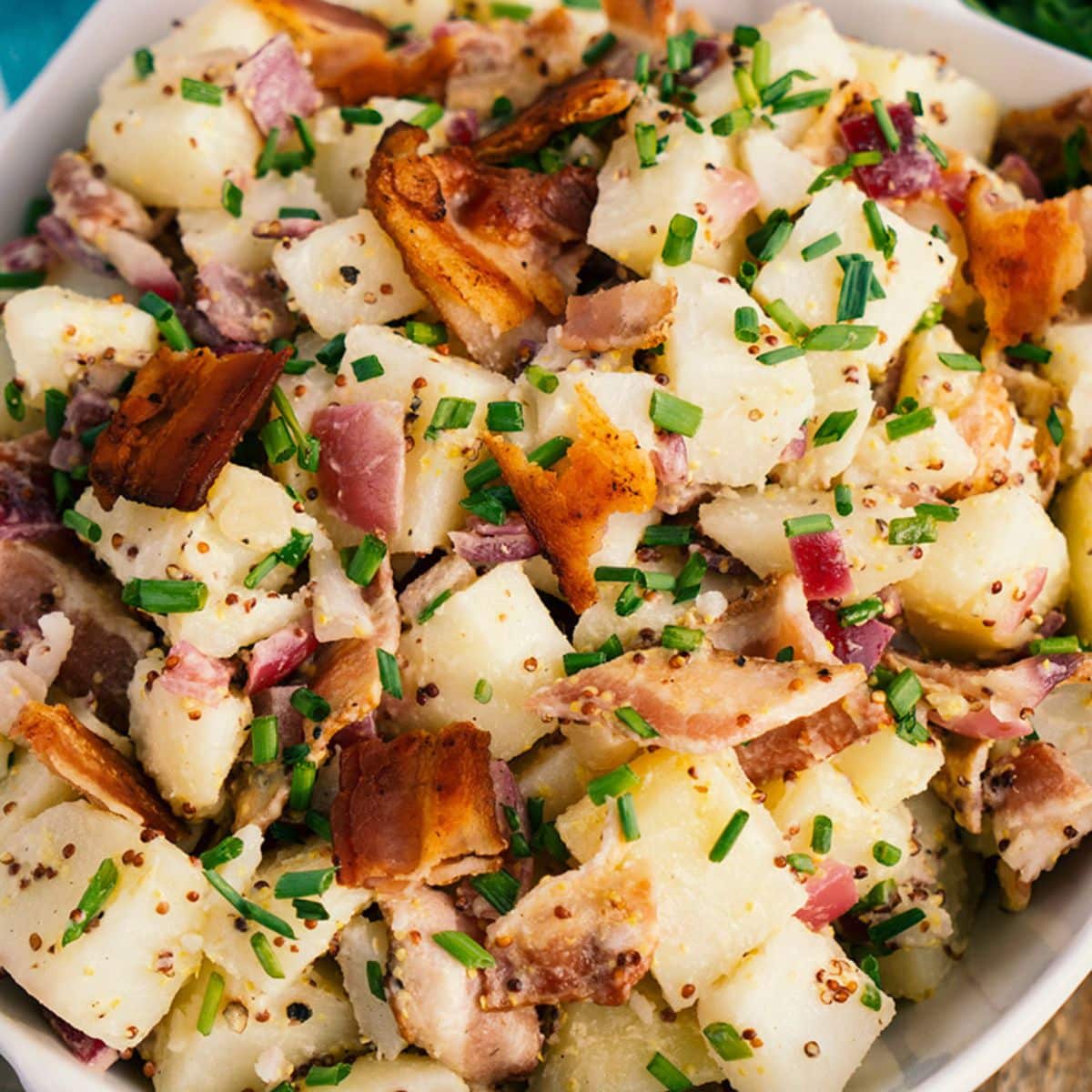 Who doesn't love potato salad? It's one of the stars of summer cuisine, and many of us have our own favorite recipe for it, often handed down through the generations.
With grainy mustard and a vinaigrette dressing, this version is a light, refreshing alternative to mayo-heavy varieties. It just might become the potato salad recipe you hand down to your kids.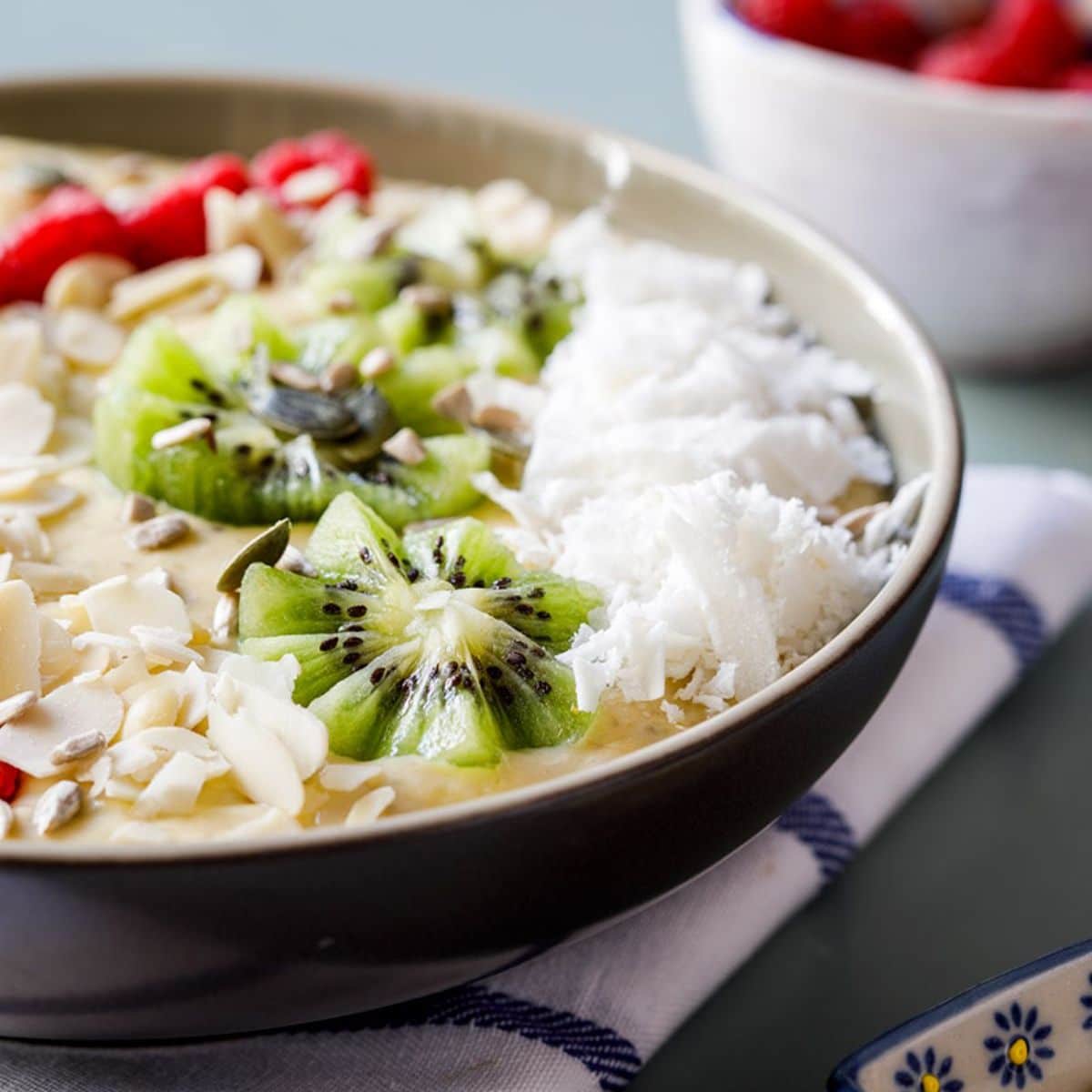 Smoothie bowls have captured lots of attention in recent years. And why shouldn't they? They're full of healthy ingredients, Instagrammable, and offer the satisfaction of sweets with less guilt.
This tropical smoothie bowl is a perfect summer treat featuring pineapple, banana, mango, and more.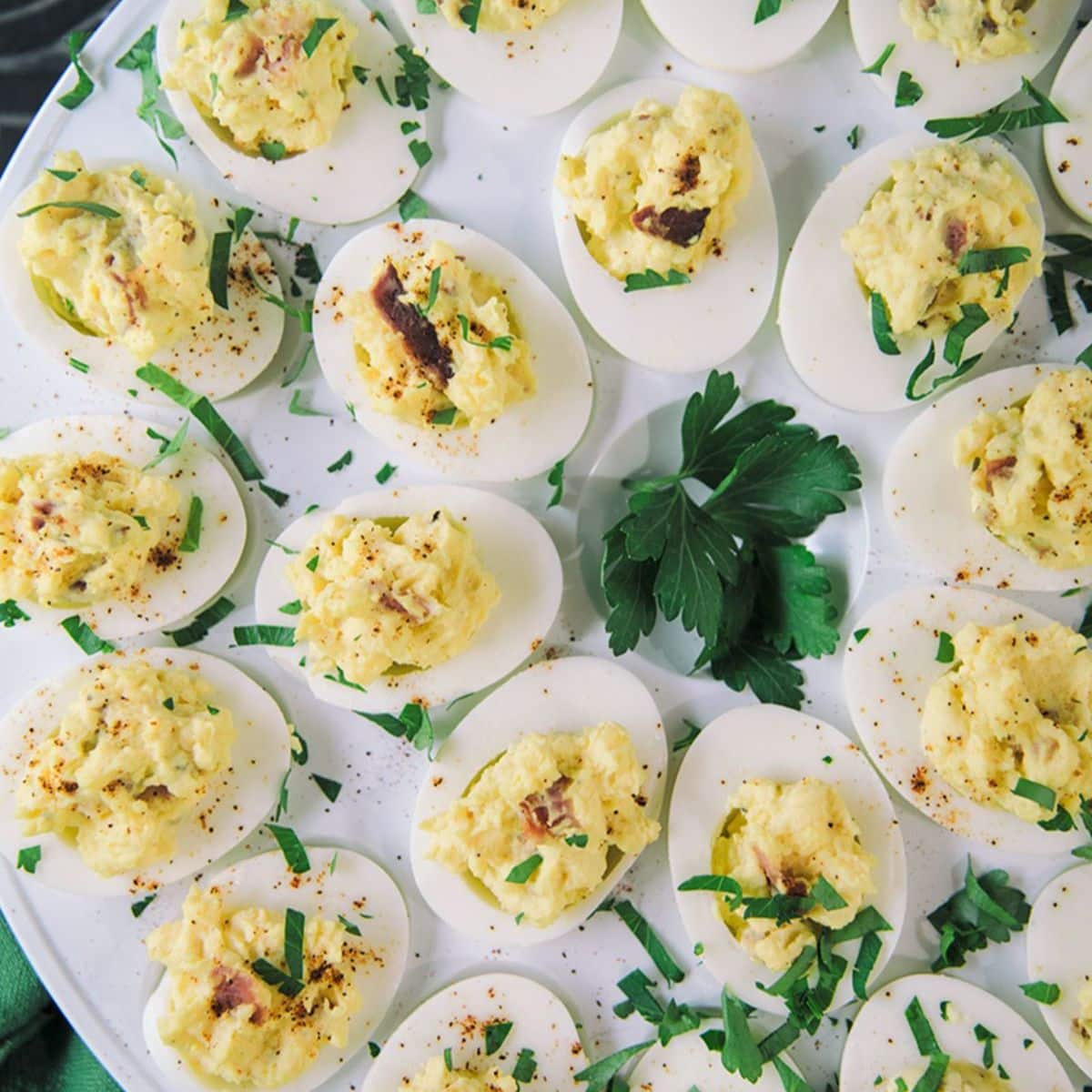 Whether it's a family dinner or a holiday party, these deviled eggs are sure to please.
This traditional recipe uses mustard and bacon to make the eggs' flavor pop. You're free to get creative and add your own chosen ingredients, too.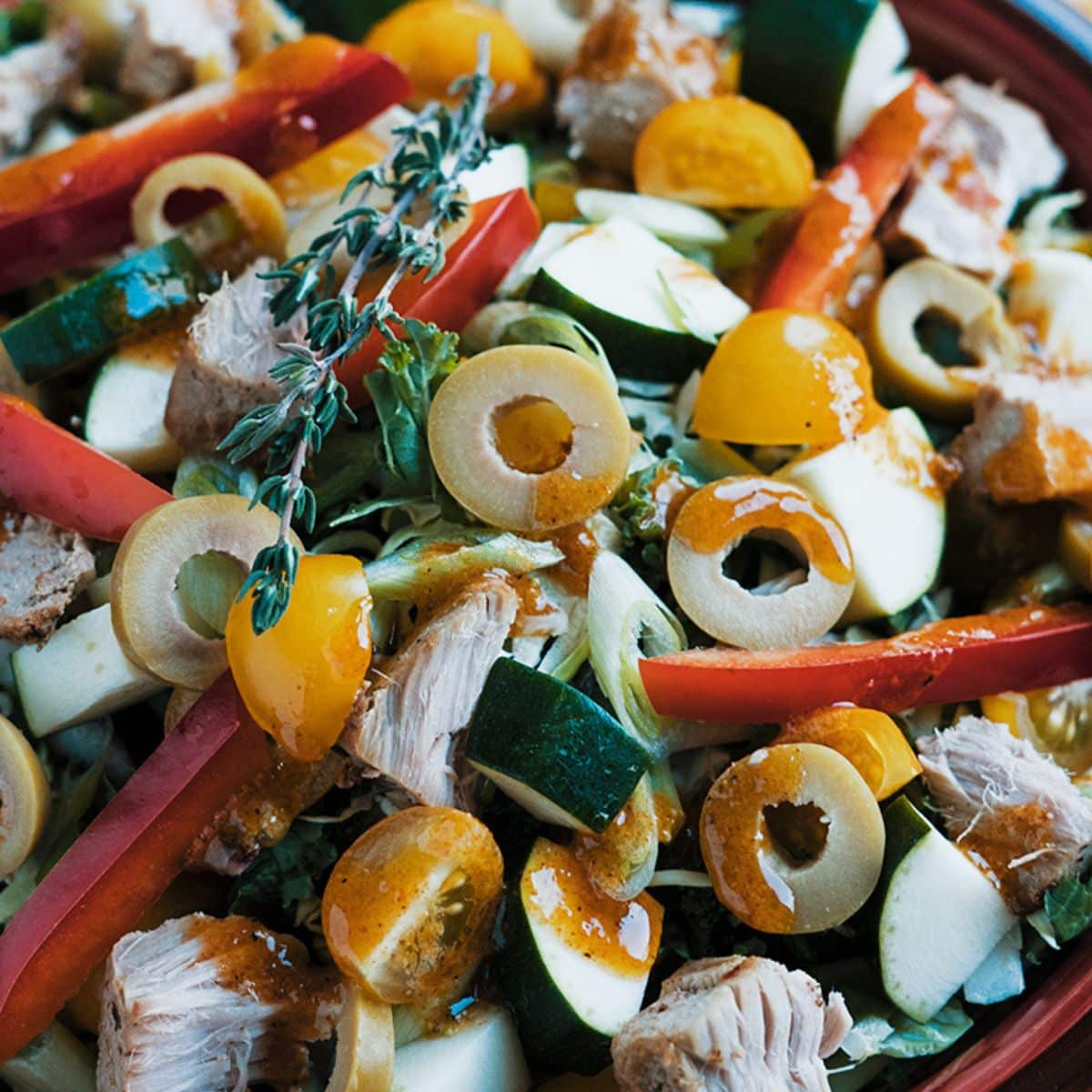 Tuna salad is a classic summer lunch. This recipe adds a Mexican-style twist with its boldly-spiced vinaigrette dressing in place of the mayonnaise. It's quick, cold, tasty, and Paleo-friendly, too.
You can use freshly cooked fish for the best flavor and texture, or opt for the canned variety if you'd rather not bother turning on the stove - as many of us don't in summer.
Serve over a bed of mixed greens and enjoy with a glass of white wine. After the first bite, you'll realize, this isn't your typical tuna salad.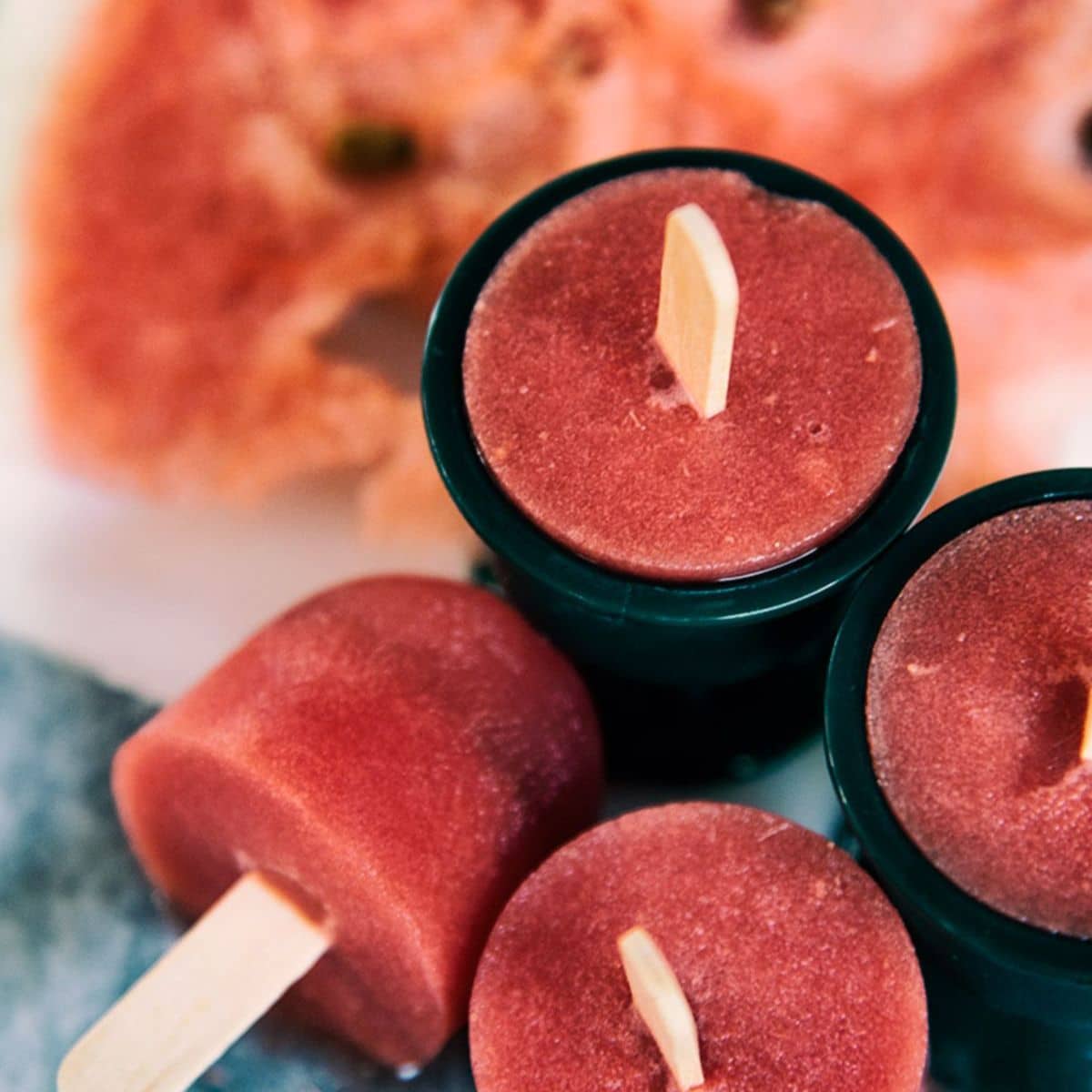 Pure, simple, and delicious, these cooling ice pops make a dreamy light snack or dessert.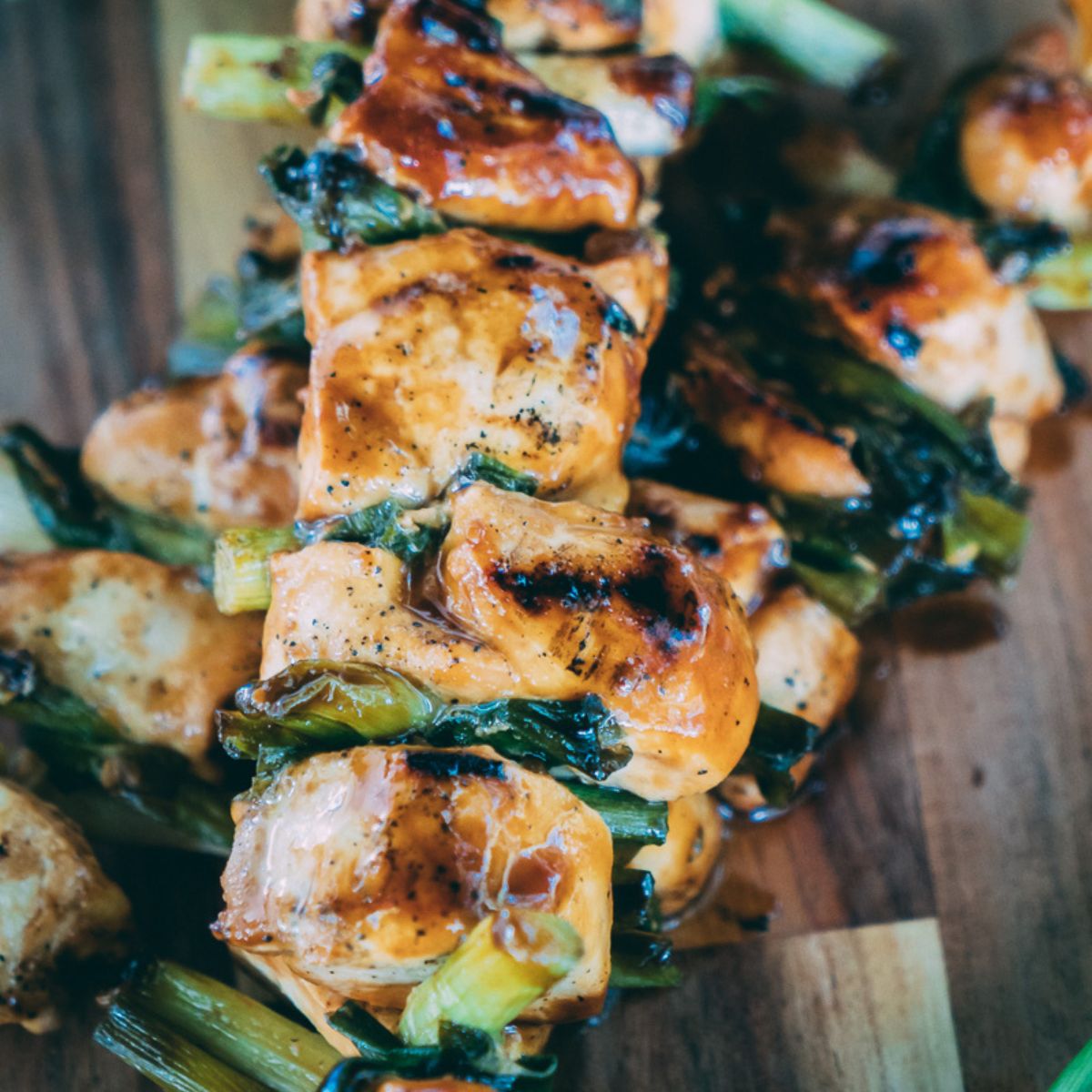 If you've ever had yakitori sauce, you know how mouthwateringly good it is. This Japanese condiment consists of saki, vinegar, sugar and soy sauce, giving it that classic sweet and salty taste we love in many East Asian dishes.
In this version, the yakitori is made healthier and paleo-friendly by substituting raw honey for sugar and adding coconut aminos. Once the sauce is made, just brush it on the cubed chicken, toss on the grill, and enjoy!