Protein powders are popular for a reason: convenience. If you hit the gym before work or in the middle of the day, and you can't go home to cook a real meal, it's great to have something you can just grab, shake, and go.
From a Paleo perspective, though, protein shakes are something to avoid if you can – here's an explanation why. So what to eat instead? Here are 15 real-food meals to deliver everything you need after a hard workout, on the run:
Grab-and-go convenience: throw it in your gym bag and head out the door. All of these are either cooked in bulk on the weekend or not cooked at all.
Protein and starch for muscle growth and recovery.
No need to reheat: most of these meals taste fine if you do reheat them, but all of them are good even if you don't (no cold soup here!).
Post-Workout Starches

Carbs are important for recovery after a hard workout. If one of the meal ideas has "+ starch" after the protein, it means to pick anything from this list (or any other Paleo-friendly starch, if you have one):
With that out of the way, on to the meals!
Egg-Based Meals
Cook these simple meals in bulk ahead of time, and you'll have them ready to grab and do when you need something on the run. They're also convenient because you can cook the starch in right with the protein.
1. Zucchini and sweet potato frittata. Use this particular recipe, or just cook potatoes or sweet potatoes into any kind of frittata. Try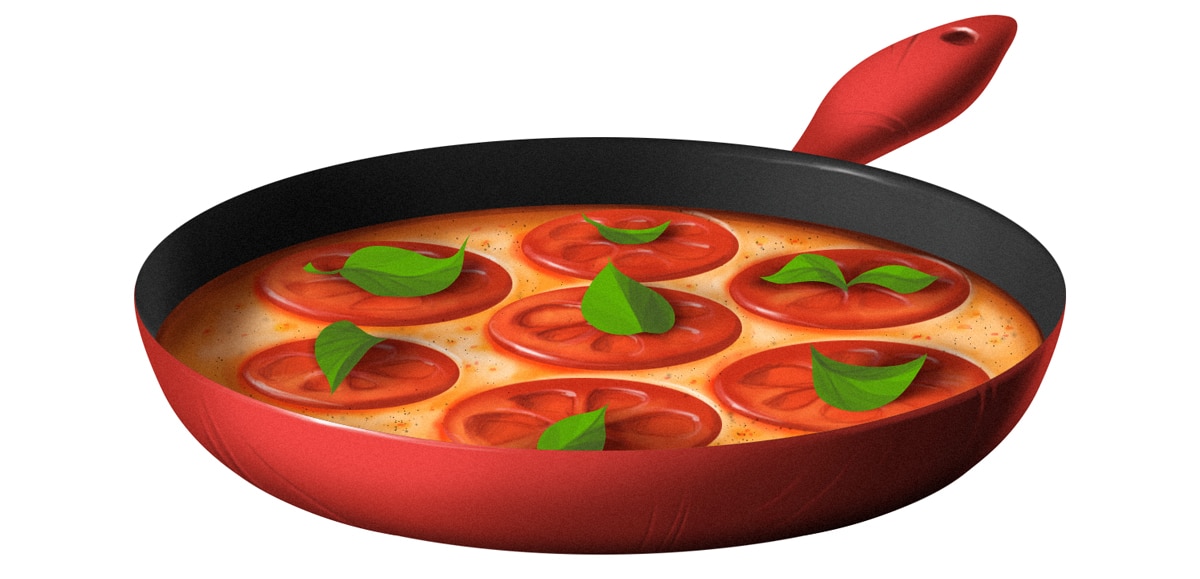 different flavor combinations, like BBQ sauce and sweet potatoes for a Southwestern-style frittata, or a Greek seasoning blend with olives and white potatoes.
2. Twice-baked sweet potatoes with eggs. To get a little fancier with the potatoes and bring out their flavor a bit more, try this recipe.
3. Mini frittatas + starch (see the box titled "Post-Workout Starches" above). Or just substitute potato or sweet potato for the low-carb vegetables in the frittatas.
4. Hard-boiled eggs + starch. It's a classic, and if you go with a baked potato or a banana for the starch, you don't even need a fork! Make a dozen at the start of the week and you won't have to fire up the stove in the morning.
Canned and Packaged Proteins
Proteins that come pre-packaged are often towards the pricey end of the spectrum, but you do get a lot of convenience for your money. And they're great if you need your post-workout meal to keep without a fridge for a while: just bring a banana for your starch and you'll be set all day.
5. Can of fish + starch. Try tuna, sardines, salmon, or any other fish you can get in single-serving cans. If you actually explore the aisles at the grocery store, you'll find a surprising number of choices. (Octopus, anyone? Look for it: it's probably there!)
6. Can of not-fish + starch. Not a big seafood person? Or maybe you just work in an office where cans of sardines aren't welcomed early in the morning? Check out your options for canned chicken in the same aisle; they're often pretty good.
7. Salami or summer sausage + starch. Hard sausages are a nice way to pick up some grab-and-go protein; just check the package for added junk.
Bulk-Cooked Meat
Not a fan of eggs? You can also bulk cook plenty of other recipes for quick and easy workout fuel! Add a source of starch to any of the below to make a post-workout meal that tastes good even if you can't heat it up.
8. Roast beef with mustard + starch. This would be great with roasted potatoes.
9. Burgers with your choice of toppings + starch.
10. Indian chicken bites + starch.
11. Any baked or grilled chicken breast recipe + starch.
12. Brisket + starch.
Hashes and Casseroles
If you have a big skillet or baking dish, you can make several servings of these recipes at a time. Like egg recipes, they're convenient because the starch is cooked right into the meal. Just cook up a batch on Sunday and divide it into separate containers to pull out of the fridge for each workout throughout the week.
13. Apple and squash stuffing.
14. Sweet potato buffalo chicken casserole.
15. Simple sausage casserole. (If you're planning to eat this on the go, you could also cut up the sausage before you pack it, so you won't have to fiddle with a knife)
What's your favorite thing to grab on the go after a workout? Let us know on Facebook or Google+!