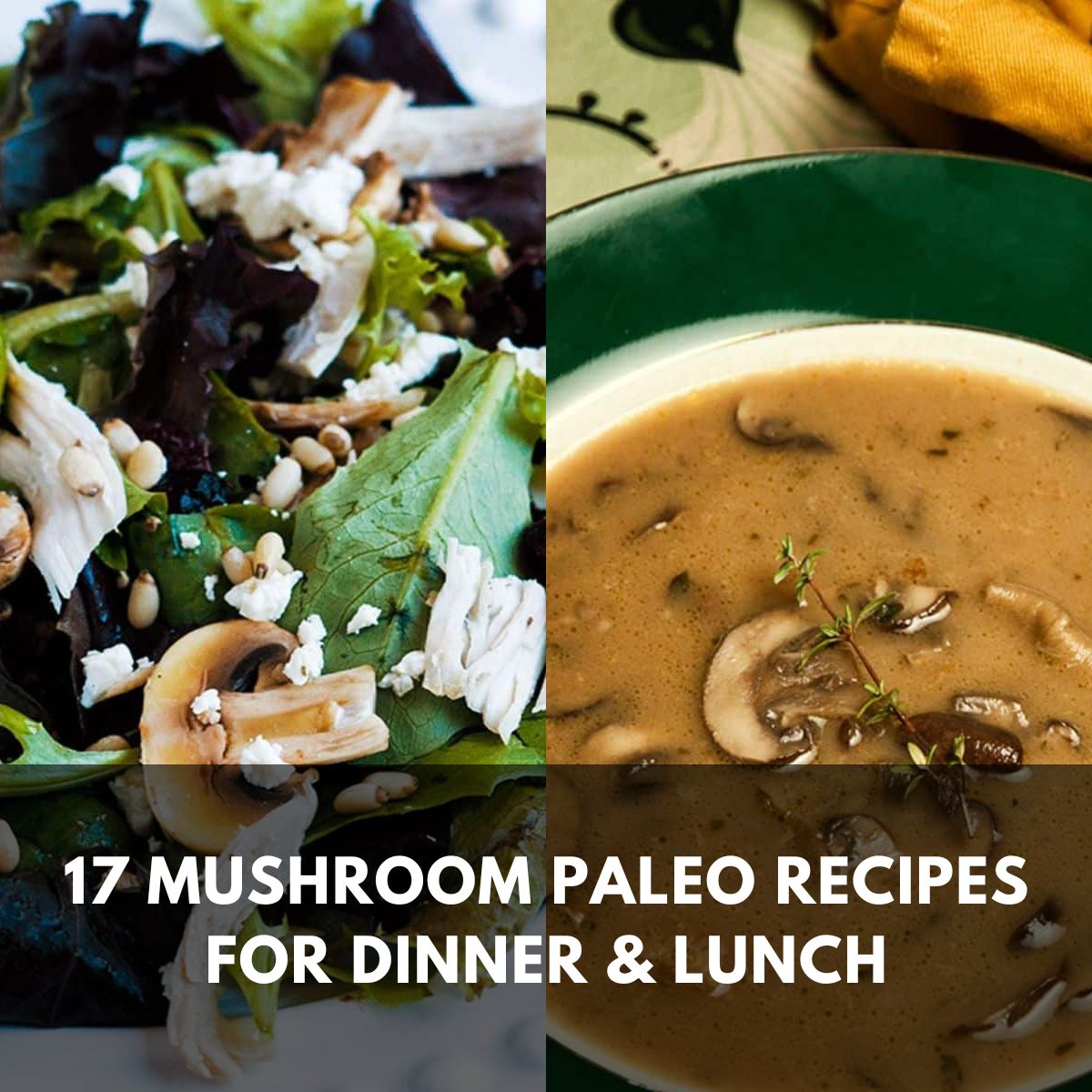 Mushrooms are nutritionally dense and delicious ingredients that can take your Paleo meal prep game to the next level. Use mushrooms to substitute grains, add a hearty texture, and a rich flavor to your Paleo recipes for dinner and lunch.
Discover 17 of the best mushroom Paleo recipes below and widen your menu with meals that make the Paleo diet a pleasure.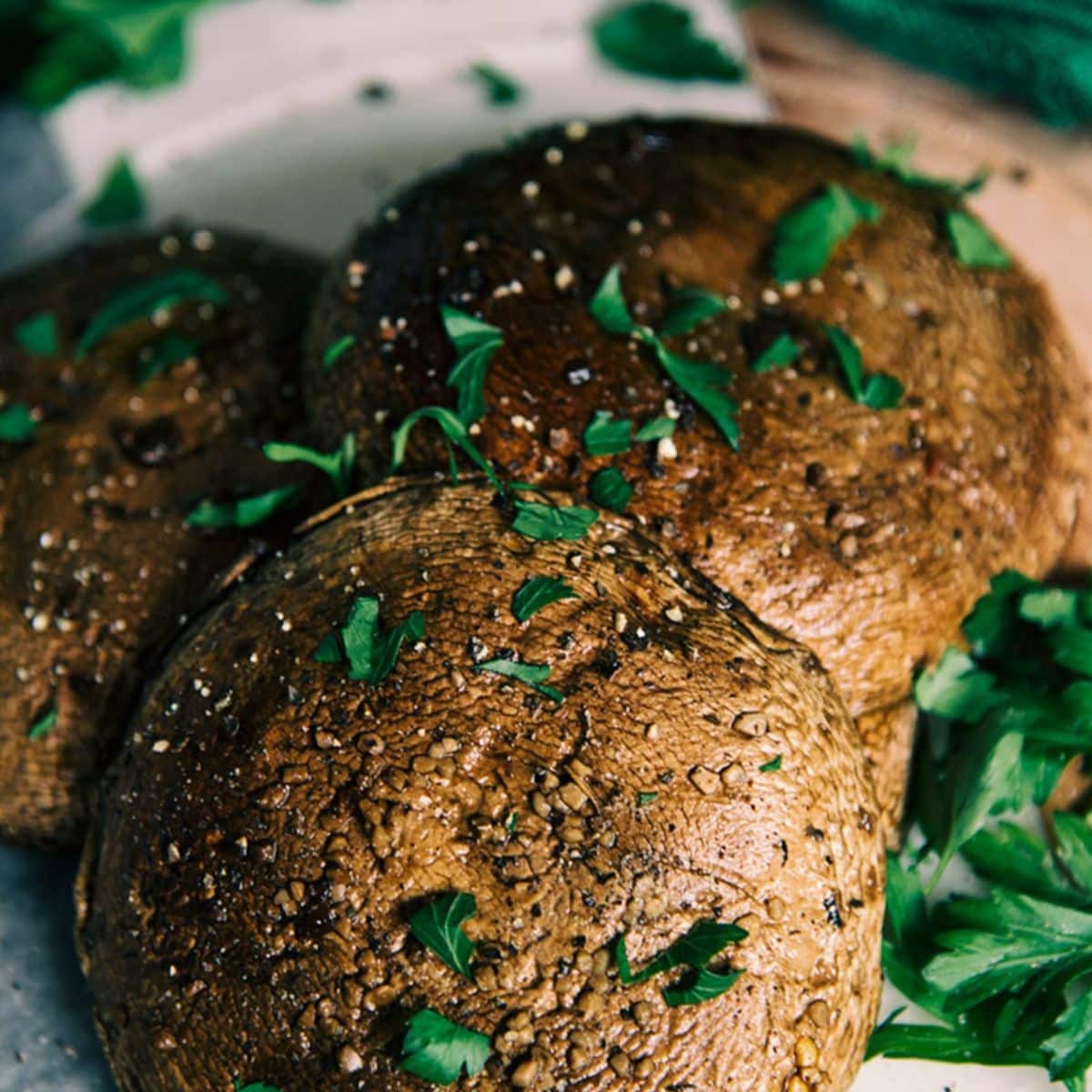 Bite into a deliciously baked balsamic and garlic portobello mushroom with this incredible baked portobello mushrooms recipe.
With simple Paleo and tastebud-approved ingredients, this is one of the best mushroom Paleo recipes that's easy to prepare in less than half an hour and gobble down within minutes.
All you need are mushroom caps, herbs, balsamic vinegar, olive oil, and coconut aminos. Use any mushroom you have on hand, but remember, portobello mushrooms have a huge surface area perfect for carrying a little bit of every ingredient for a fantastic bite every time.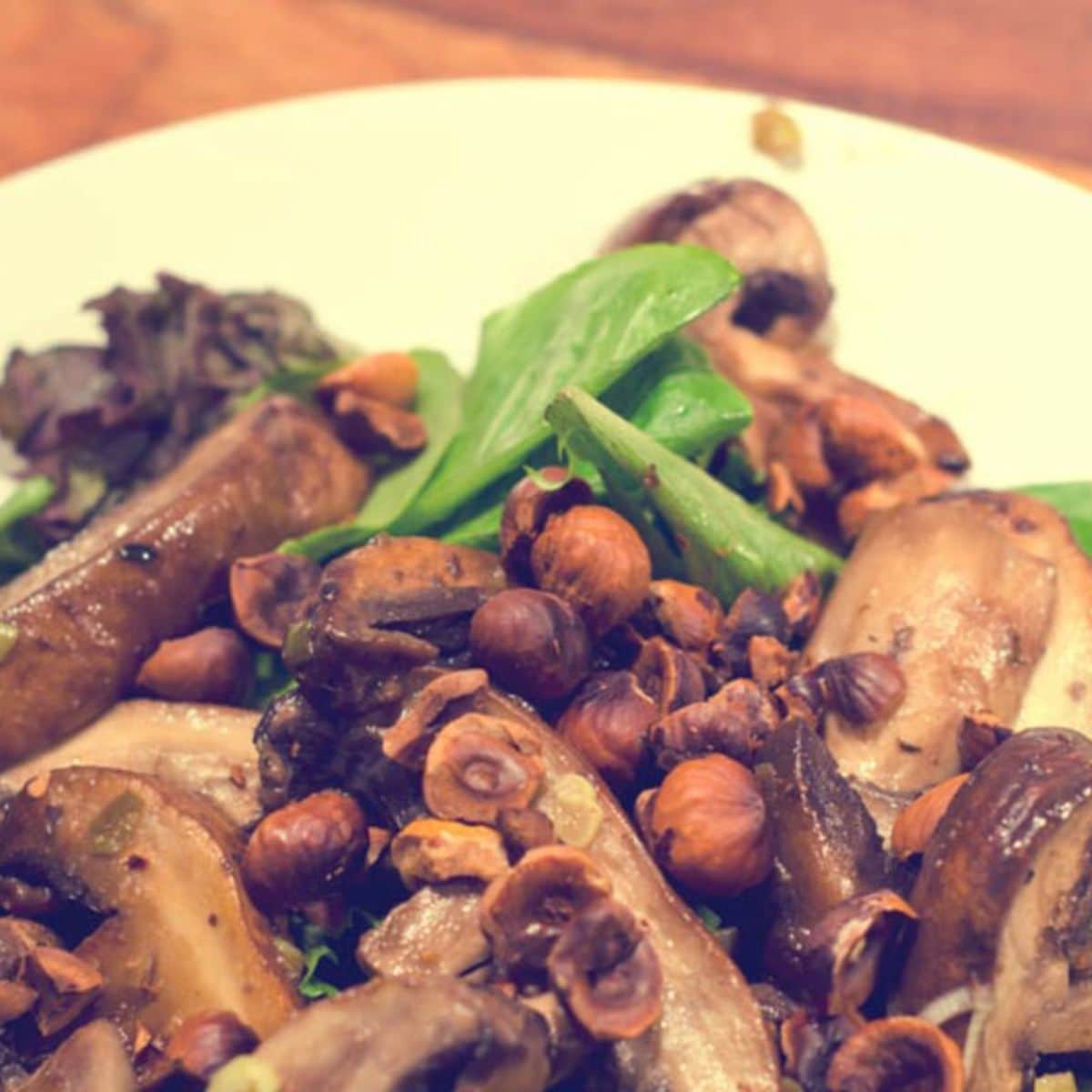 If you're looking for a dish that'll be one of your go-to lunch menu treats, look no further than this incredible Paleo mushroom salad recipe.
Personalize this versatile dish of cooked mushrooms and leafy greens with any type of mushroom you have stocked in your kitchen. However, this recipe recommends portobello mushrooms that soak up the sauce and add a hearty and meaty texture to every bite, despite being called a salad.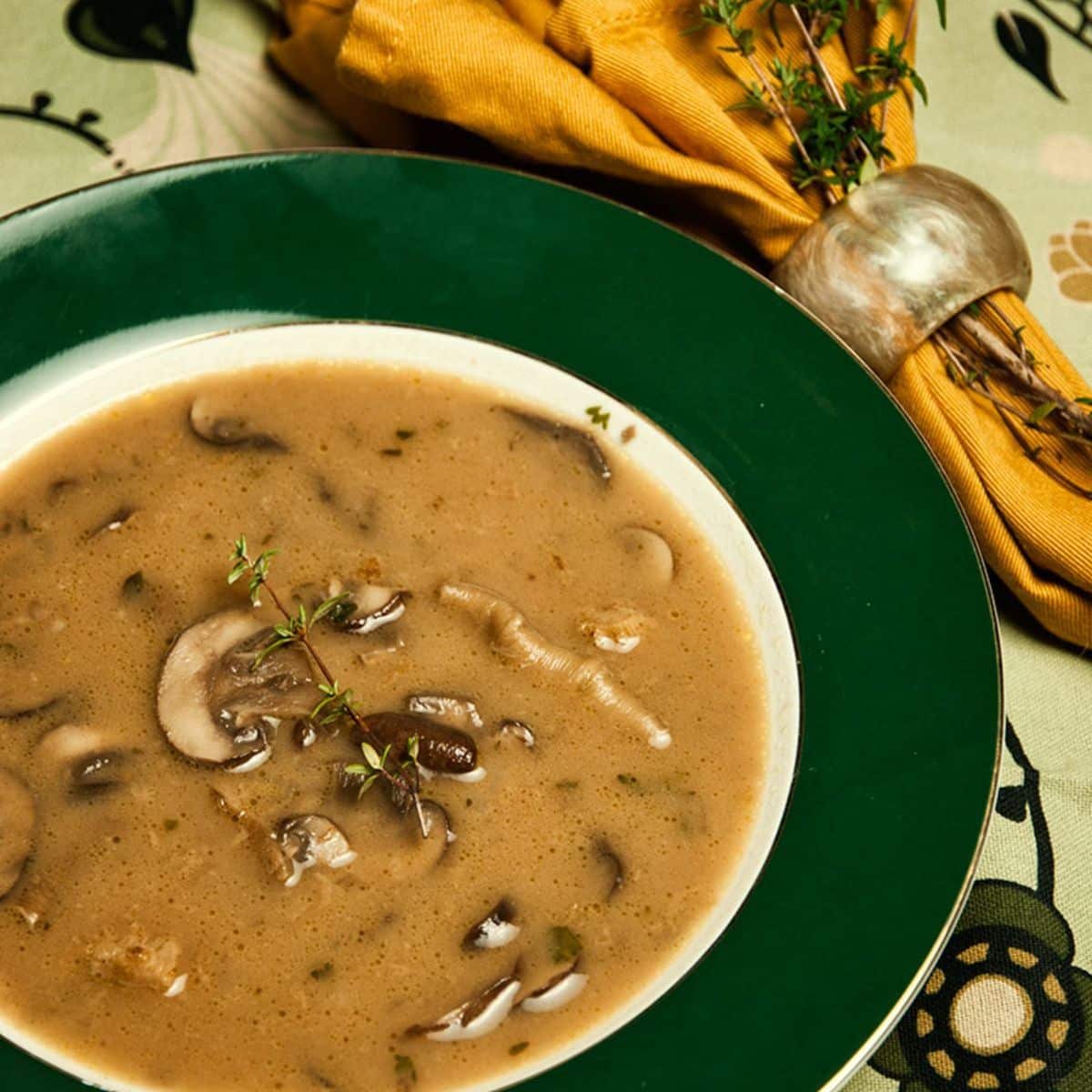 Warm up on a cold day with this mouthwatering wild mushroom soup recipe that's Paleo and delicious.
Whether you need something to serve alongside your main or want to enjoy this soup on its own, you won't dissatisfy any guests at your table with this hearty mushroom soup.
This recipe recommends using wild mushrooms, but substitute button mushrooms if you can't find any at your local supermarket.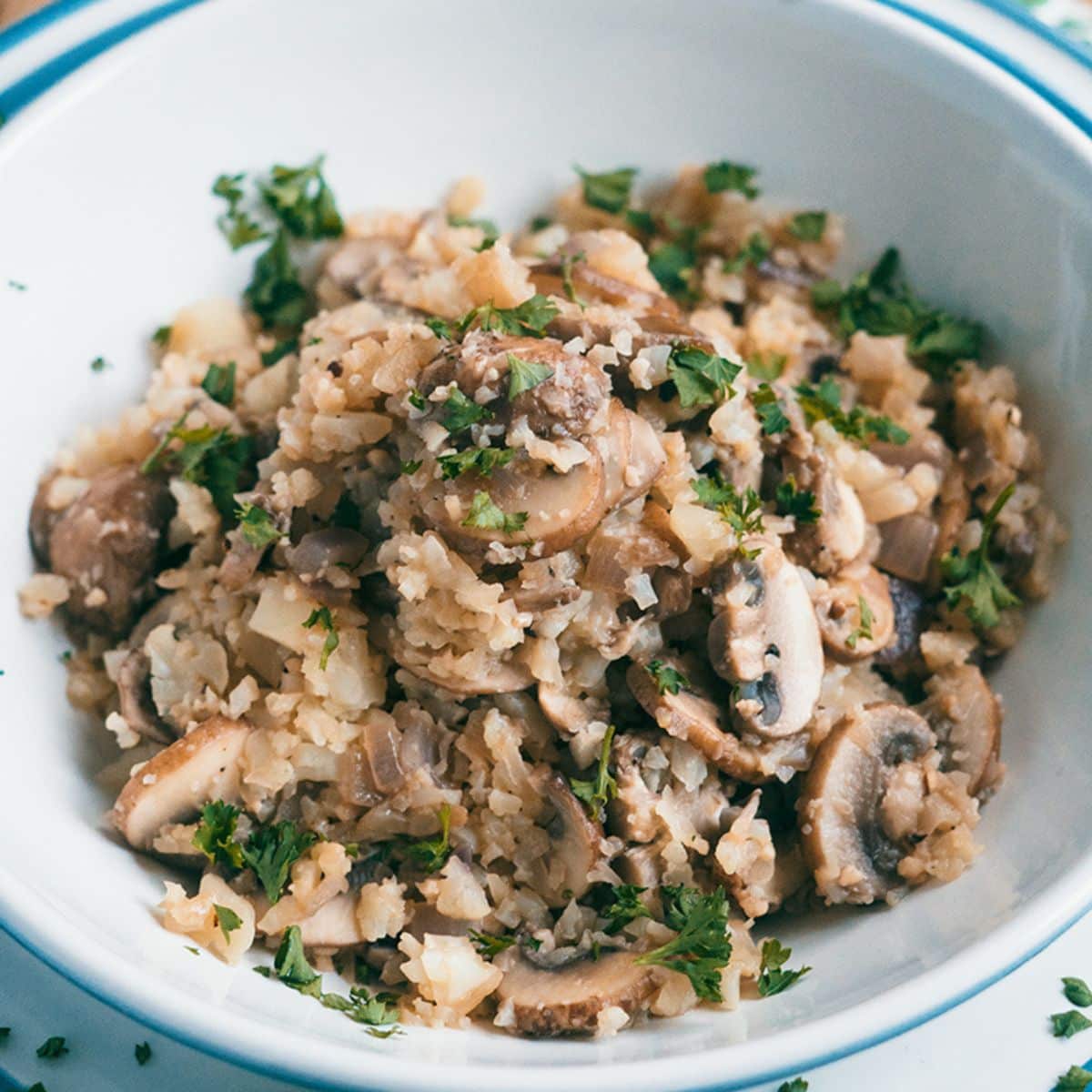 Bring your lunch or dinner guests to Italy with this Paleo cauliflower mushroom risotto recipe. Instead of using traditional risotto rice, this Paleo recipe uses finely chopped cauliflower to keep the carb count low without sacrificing nutrition or taste.
As the cauliflower rice cooks in the mushroom and chicken stock broth, the flavors in this recipe combine for an explosion of deliciousness in every bite.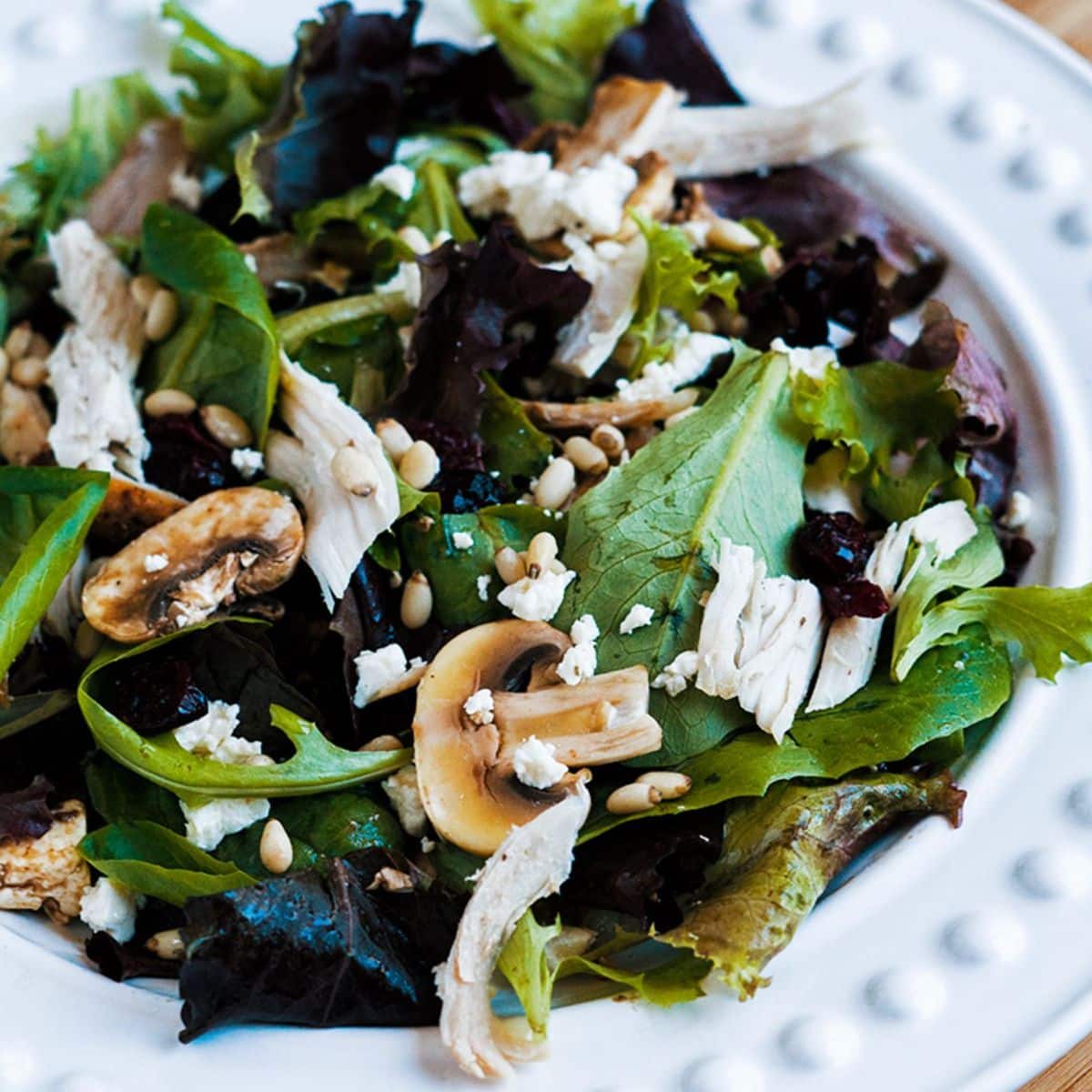 Elevate your lunch game with this mouthwatering turkey and mushroom salad recipe. With hearty Paleo-approved ingredients, this is one of the best mushroom Paleo recipes worth adding to your list of favorite dishes.
Drizzle a balsamic salad dressing onto the leafy greens, turkey, cooked mushrooms, feta cheese, and dried cranberries, and enjoy!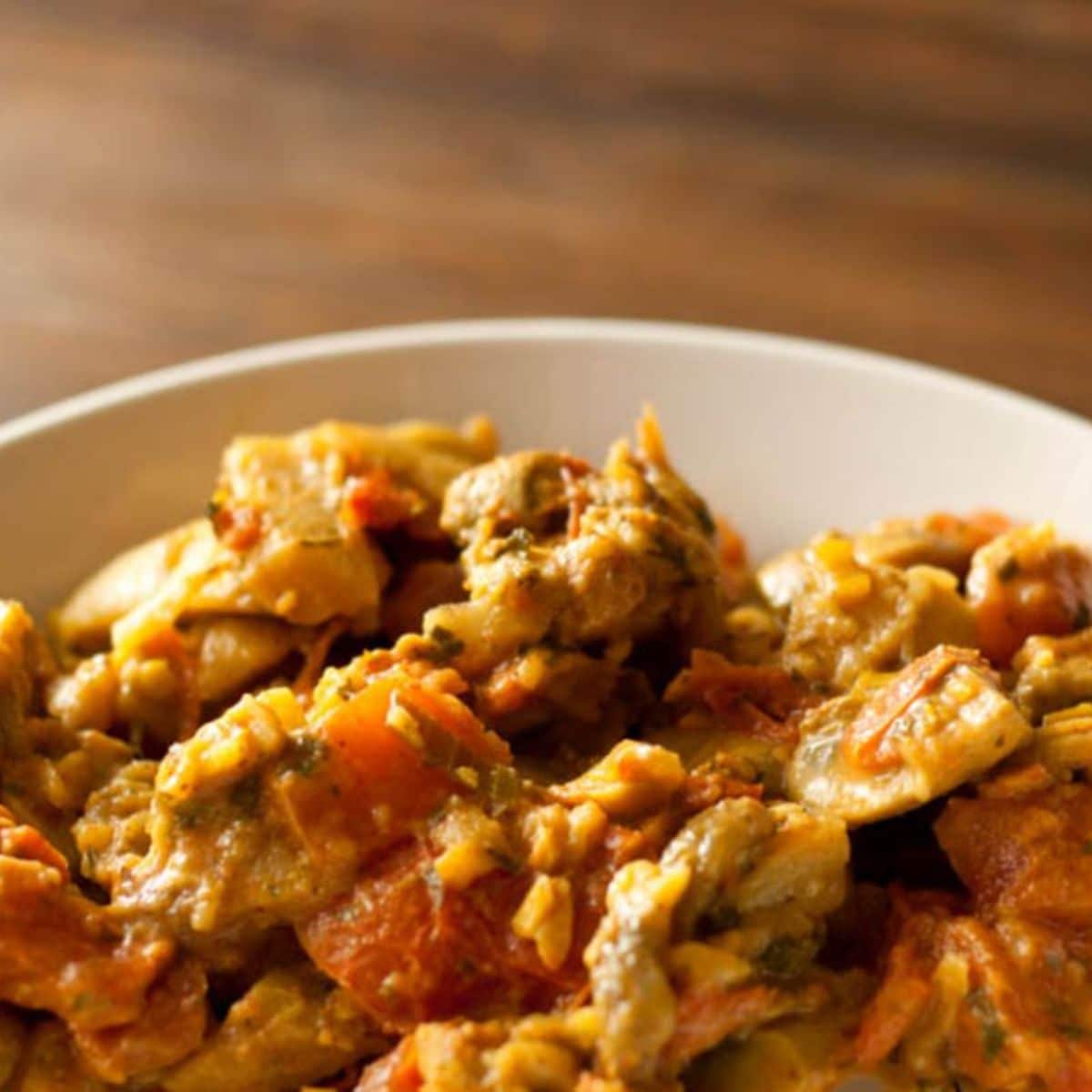 Let the warming aroma of Indian species permeate your kitchen with this delightfully delicious eggplant mushroom curry recipe.
Eggplants and mushrooms are the heart of this recipe since these vegan-approved ingredients are like sponges that soak up the myriad of spices and herbs they simmer in.
This Paleo and vegetarian-friendly recipe will add unforgettable flavors to your palette and is sure to make you and your lunch or dinner guests return for seconds.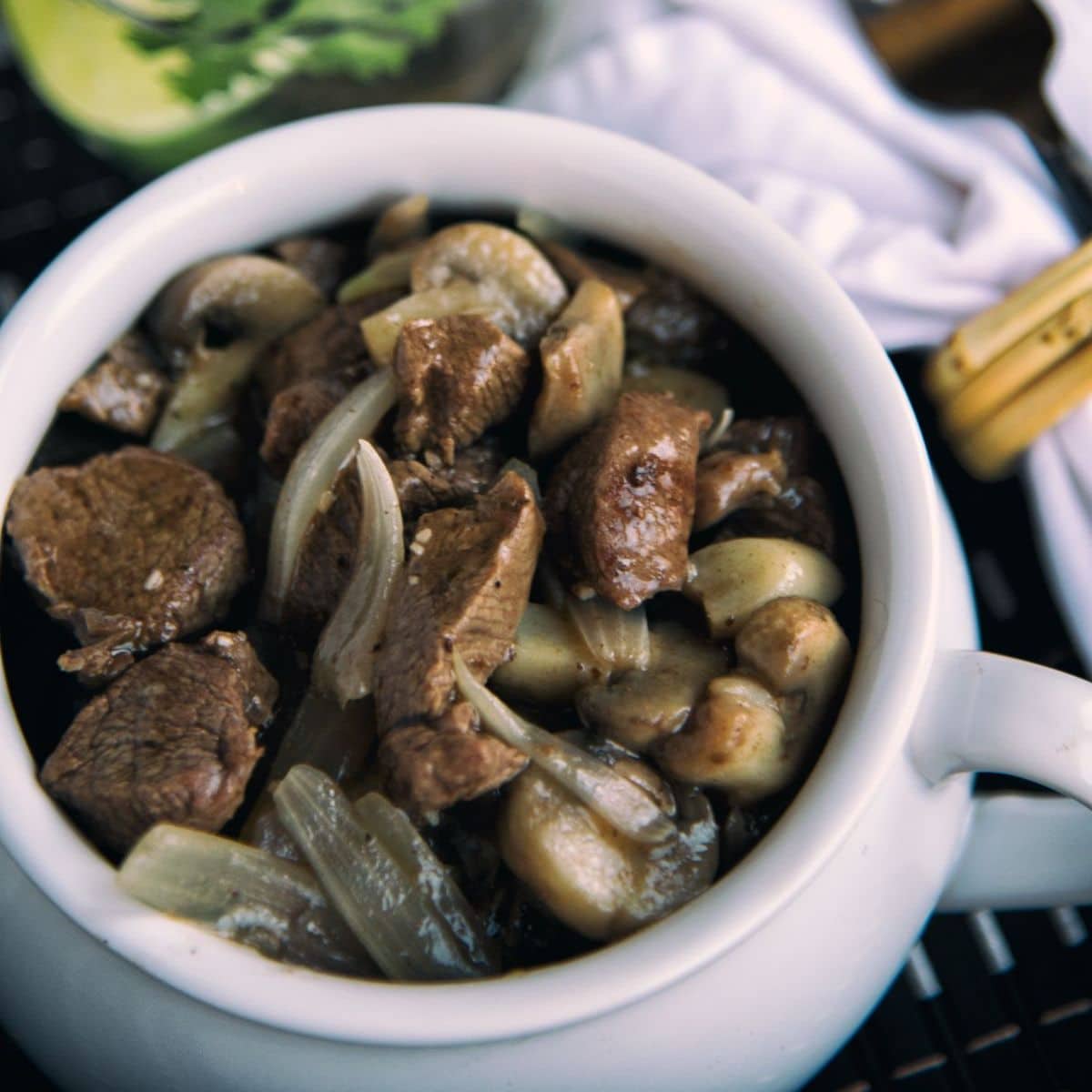 Revel in the flavors of this hearty and yummy Paleo mushroom beef stew recipe.
Whether you want to enjoy a Paleo meal for lunch or dinner, this simple recipe is easy to whip up in a pinch. All you need are mushrooms of your choice, beef cubes, onions, garlic, tapioca or potato starch, and you'll have a delicious stew in around 30 minutes.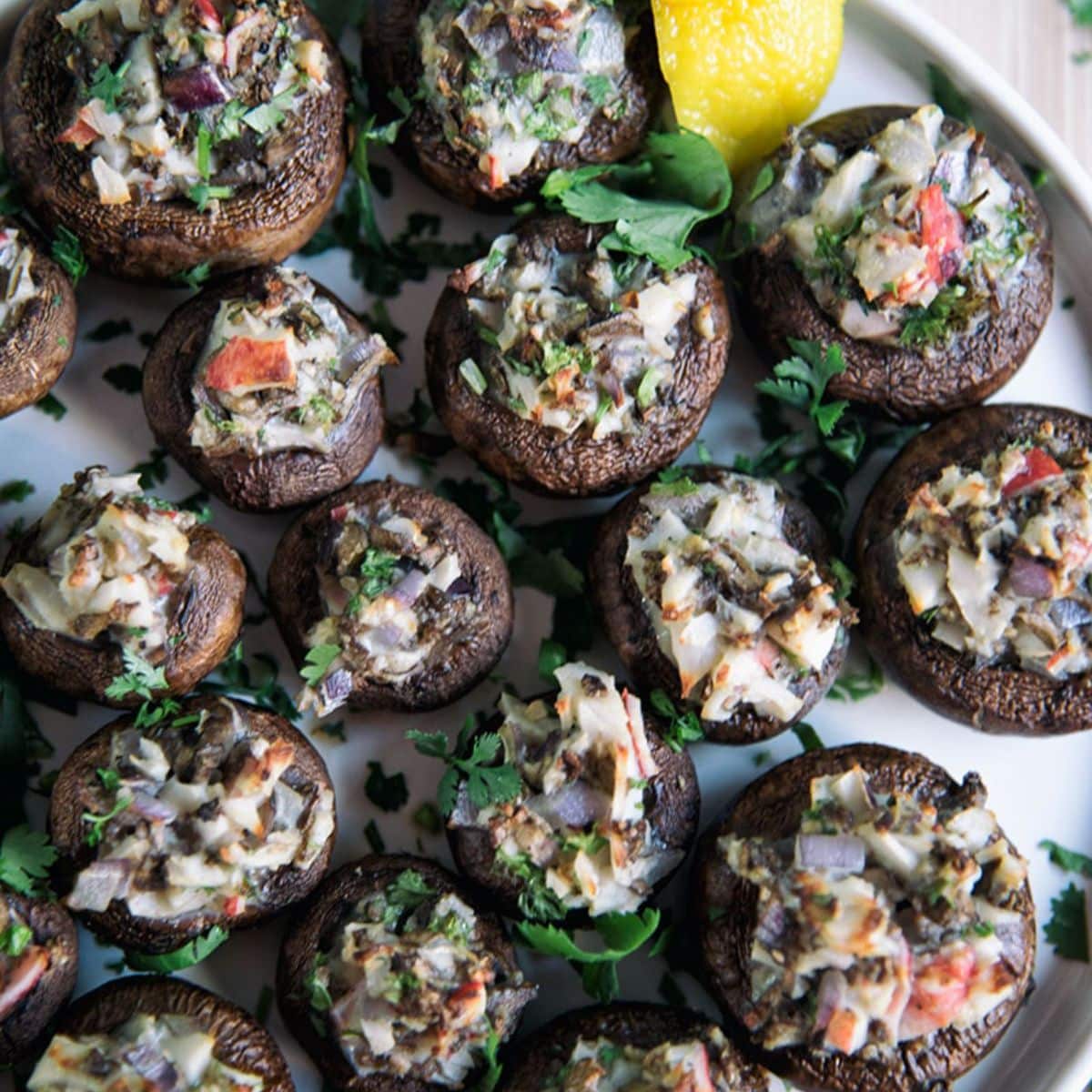 Impress guests at your table by serving this tasty Paleo crab-stuffed mushrooms recipe. Whether you enjoy this as an appetizer or as a side to your lunch or dinner, this easy-to-make recipe is sure to have you smacking your lips in satisfaction.
For bite-sized bursts of flavor, this recipe recommends using smaller mushrooms like criminis. With only 20 minutes of baking time, this mushroom Paleo recipe for dinner and lunch is easy to incorporate into your menu.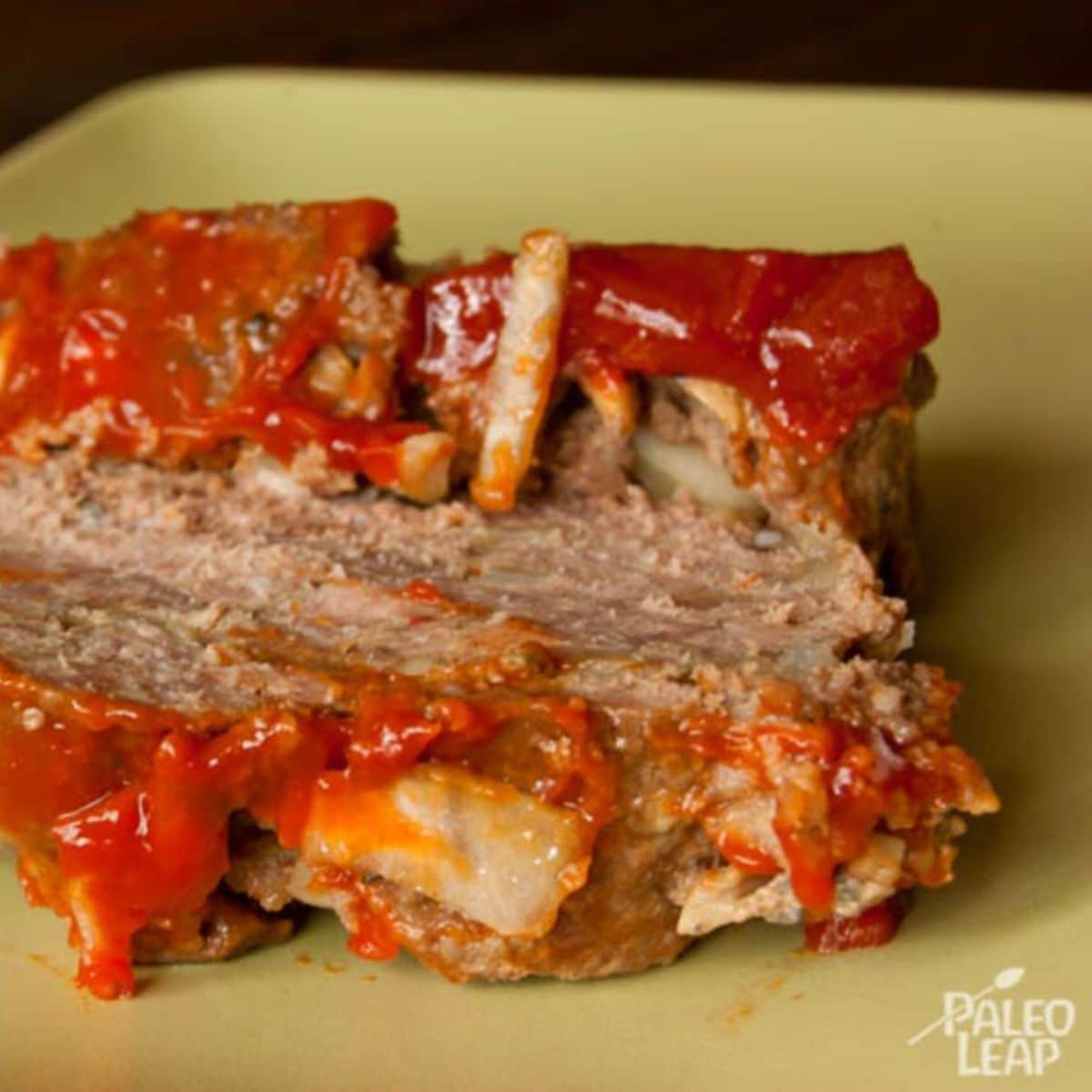 Serve one of the best mushroom paleo recipes for dinner with this Paleo meatloaf with mushrooms recipe. Instead of using flour as a binding agent and bread crumb toppings, this Paleo recipe uses the power of mushrooms to add the right consistency, texture, and flavor.
One batch of this Paleo meatloaf with mushrooms serves five people and takes around an hour and a half to prep and cook.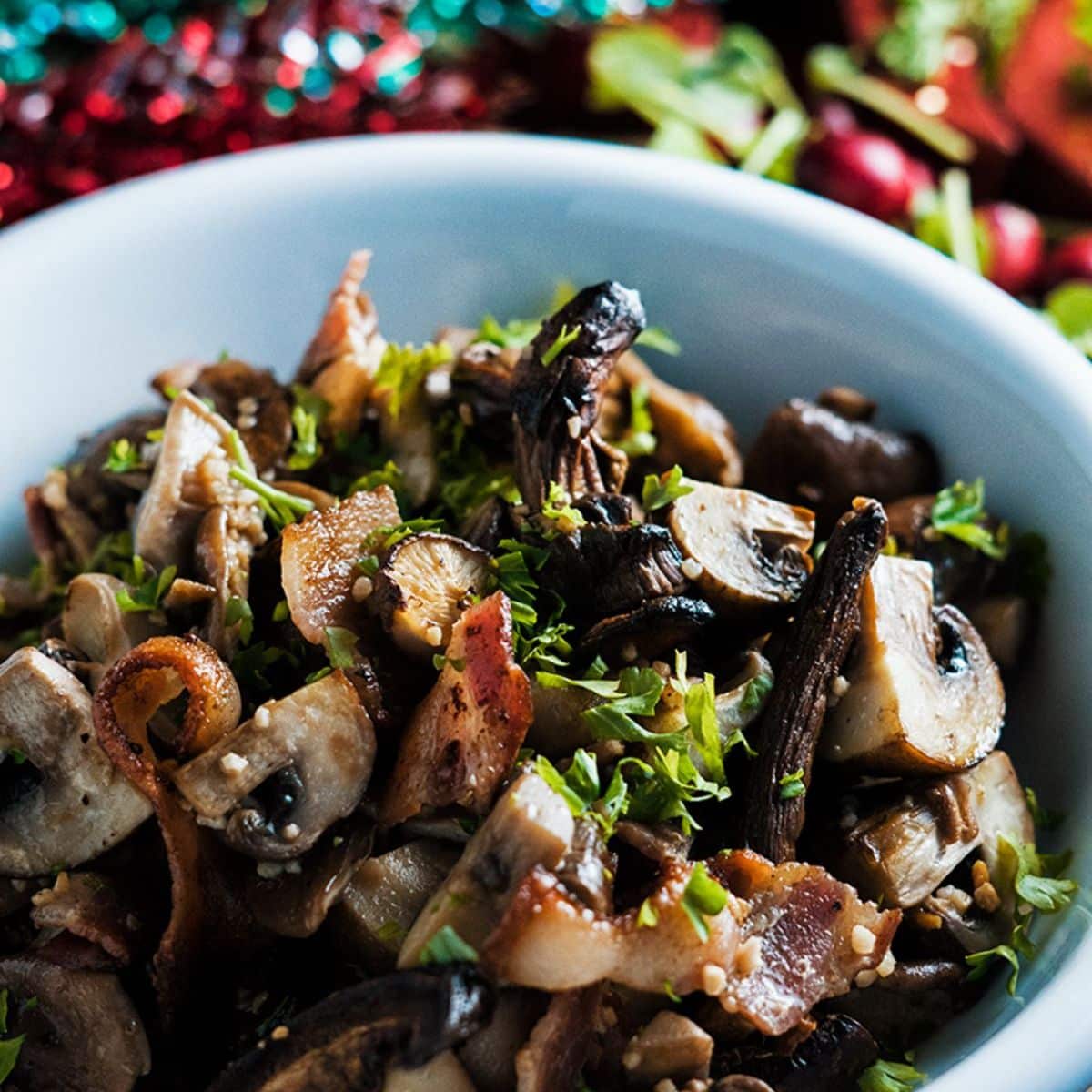 Try this tasty Keto roasted mushrooms and bacon recipe for your next lunch or dinner, and feel like you're sitting in a Michelin-star restaurant.
This Paleo recipe uses a variety of mushrooms chopped up and served with chunks of crispy bacon for a flavor that's undeniably delicious. If you use coconut oil instead of ghee, this dish gains a hint of coconut flavor that compliments the flavors of the herbs, mushrooms, and bacon.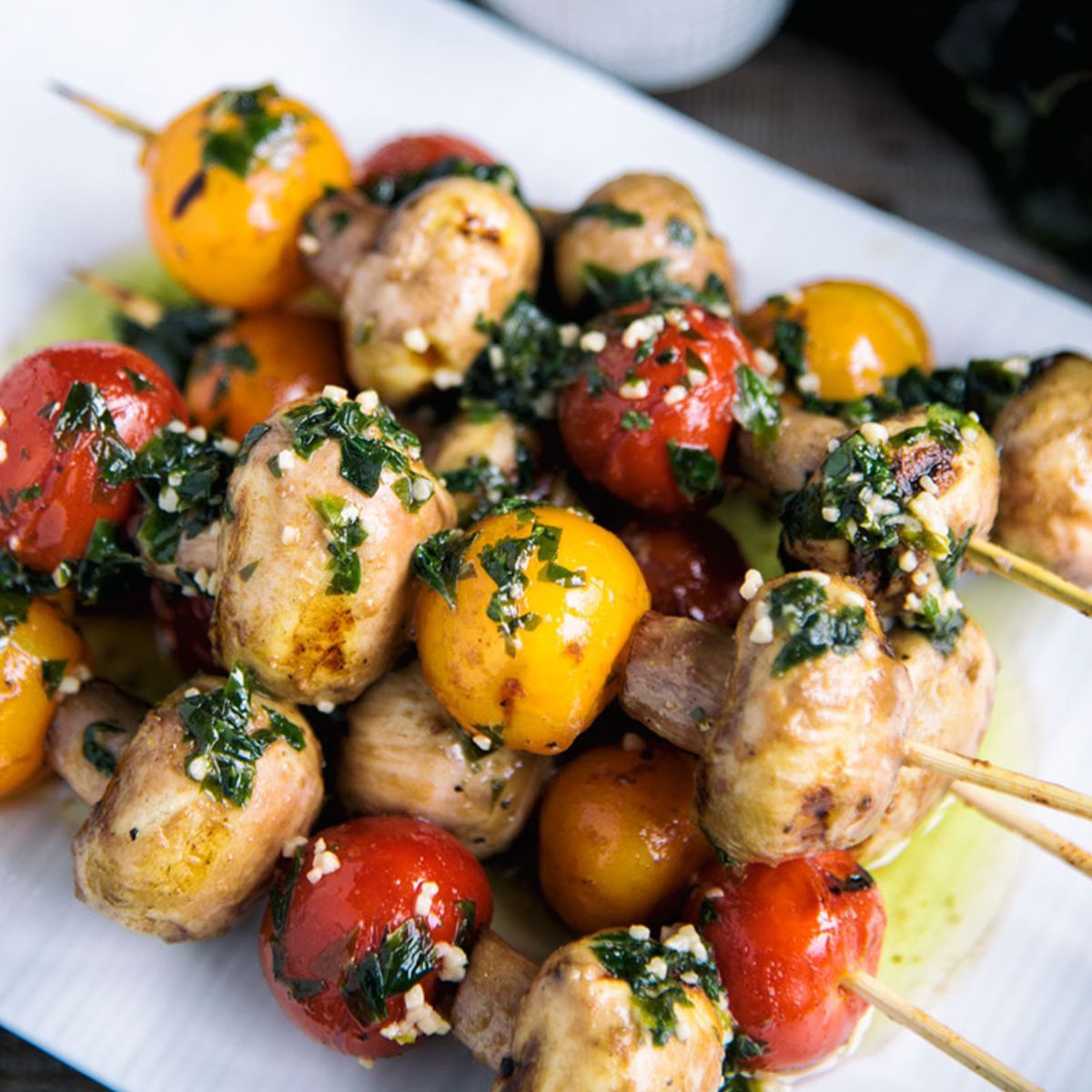 Keep mealtime simple with this delightful tomato and mushroom skewers with herb sauce recipe. Whether you're Paleo or vegan, this dish will make everyone at the barbecue happy.
These skewers feature cherry tomatoes alternated with your choice of mushroom. Before tossing them onto the grill, smother your veggies in an herb sauce, then sprinkle them with sea salt and black pepper for a tasty addition to your Paleo dinner or lunch.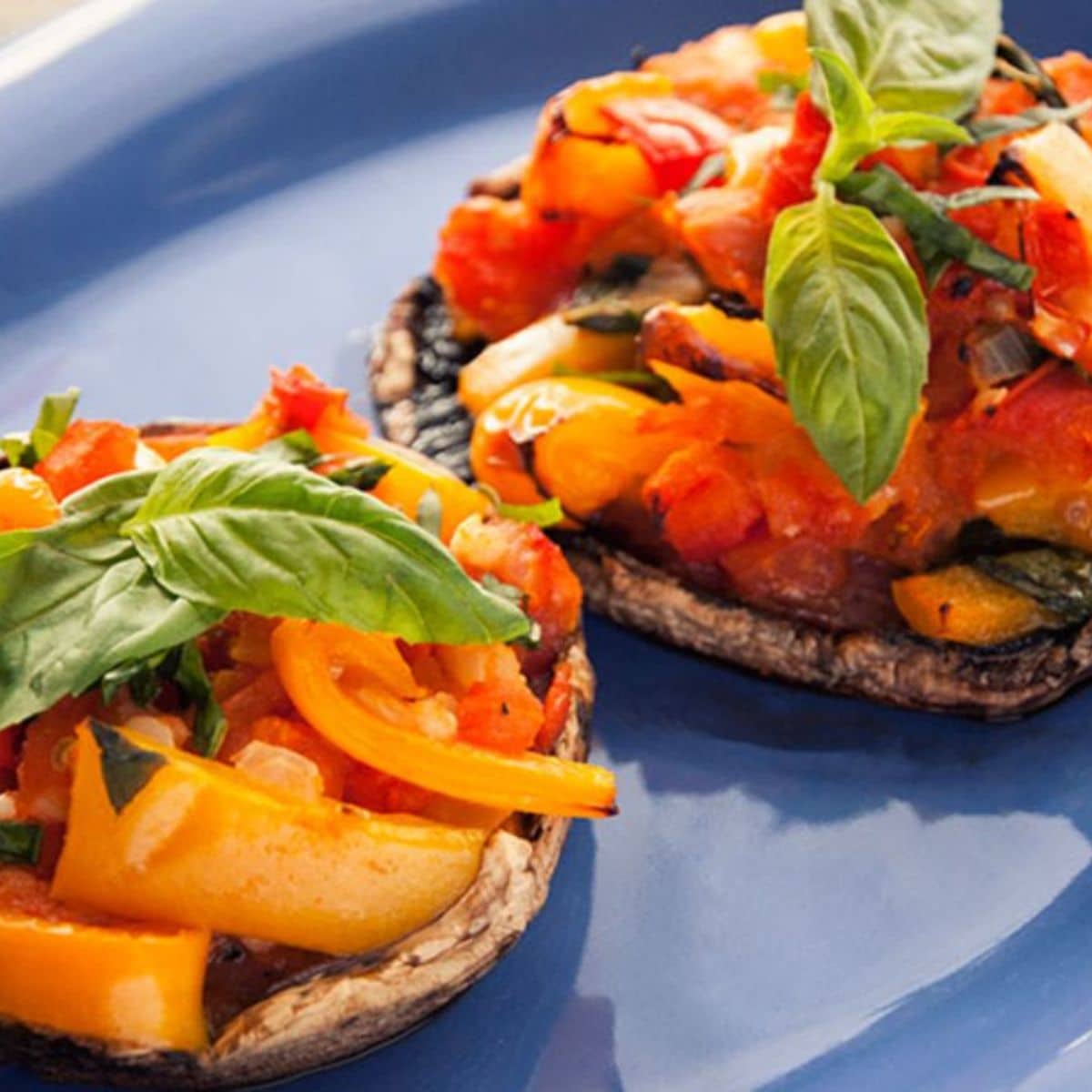 Want to add one of the best mushroom paleo recipes to your repertoire? Make this exceptional portobello pizza recipe once, and your tastebuds won't let you forget it.
For those who thought Paleo pizza could only be made from cauliflower or nut flours, this mushroom Paleo recipe for dinner and lunch will surprise you. Use whatever pizza toppings you prefer and place them on a portobello mushroom cap for a personal-sized Paleo pizza.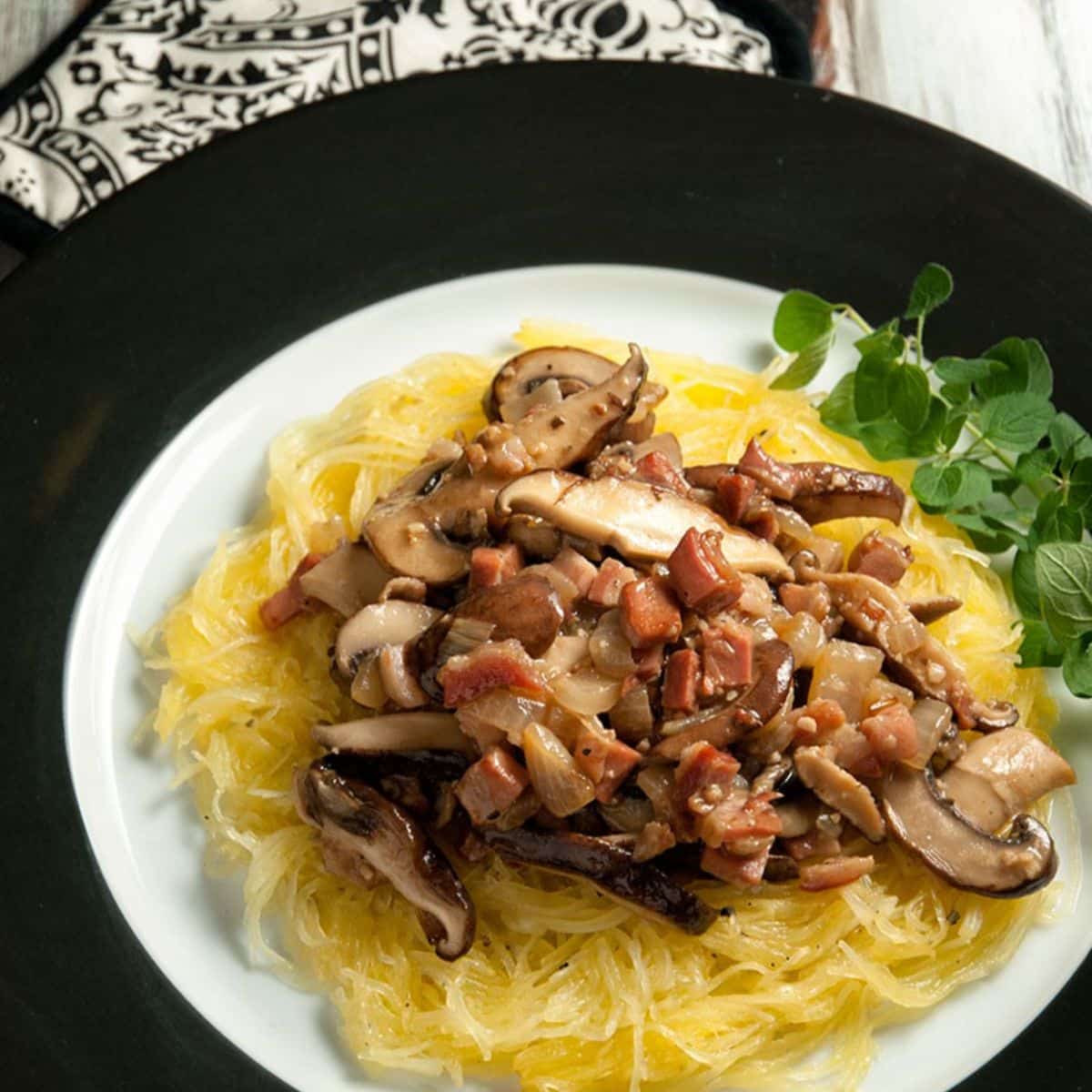 Try adding shiitake mushrooms to your Paleo recipes for dinner and lunch with this warm and aromatic spaghetti squash with creamy mushroom sauce recipe.
Instead of traditional grain noodles, this pasta uses cooked spaghetti squash doused in a rich and creamy mushroom sauce. Chunks of pancetta sizzle with onions and herbs while the shiitake mushrooms soak up all the flavors for a savory meal you'll want to enjoy again.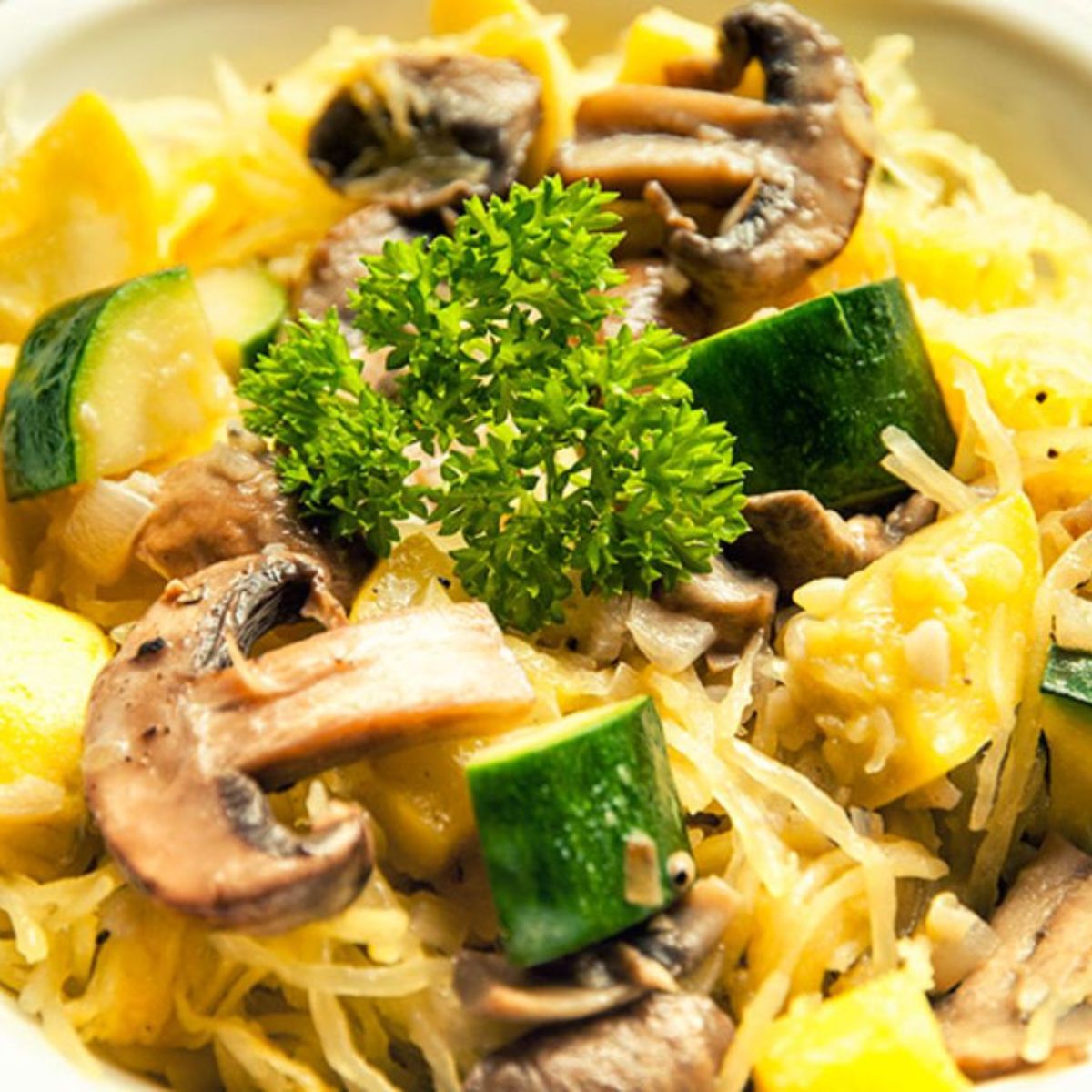 If Paleo pasta is on your mind, this zucchini and mushroom pasta recipe is one of the best mushroom paleo recipes that'll satiate your pasta craving.
Whip up this recipe in around one hour and enjoy a batch of Paleo pasta made from spaghetti squash topped with zucchini, shallots, and mushrooms. The veggies simmer with cooking fat, garlic, and herbs before being saturated in coconut milk for a creamy sauce that'll make you look forward to mealtime.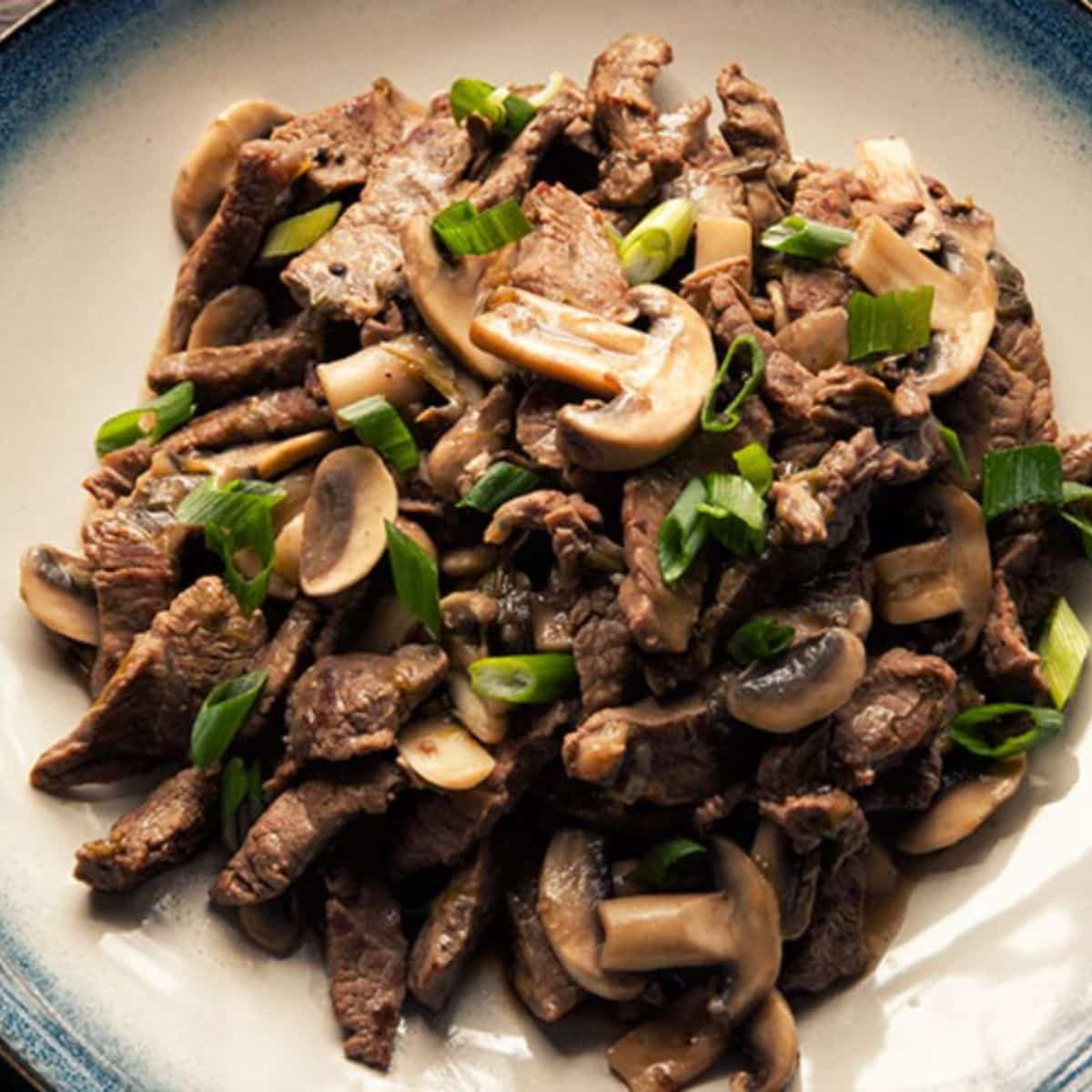 While traditional beef stroganoff is served over noodles, those following a Paleo diet can enjoy this savory and hearty meal with this beef strips with mushroom sauce recipe.
Serve this yummy recipe with your favorite type of Paleo noodles like zoodles, spaghetti squash, or kelp noodles. Or, enjoy these beef strips and mushroom gravy on a salad or on its own.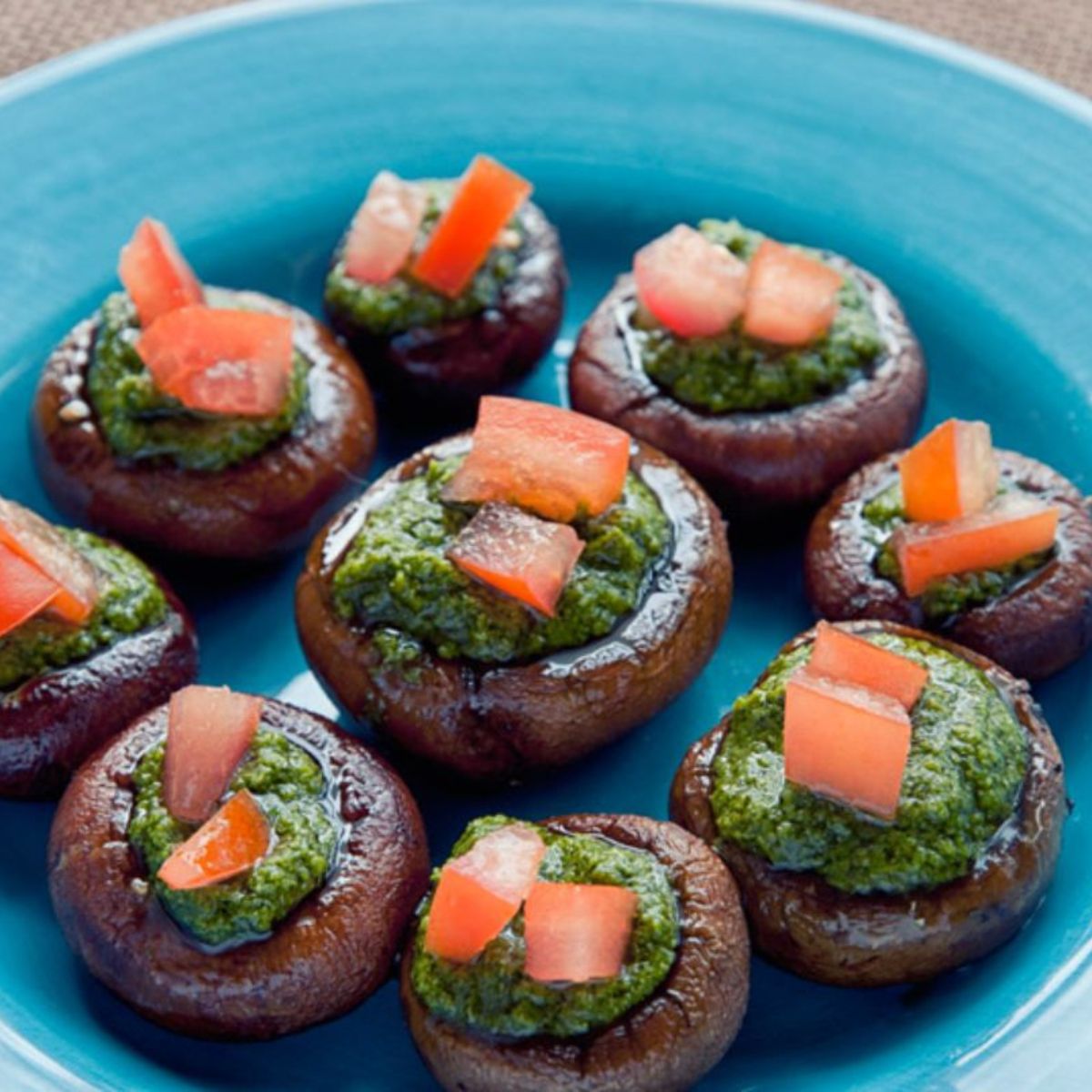 Dig in with this amazing Paleo pesto stuffed mushrooms recipe. Whether you want an enjoyable side for your lunch or dinner or to munch on these as a meal, you'll feel satiated and satisfied.
If you grow basil in your garden or love the fresh flavor of this leafy green herb, grab some crimini mushrooms and get started. All you need to make this simple recipe is 20 minutes, pesto, tomatoes, olive oil, and mushrooms.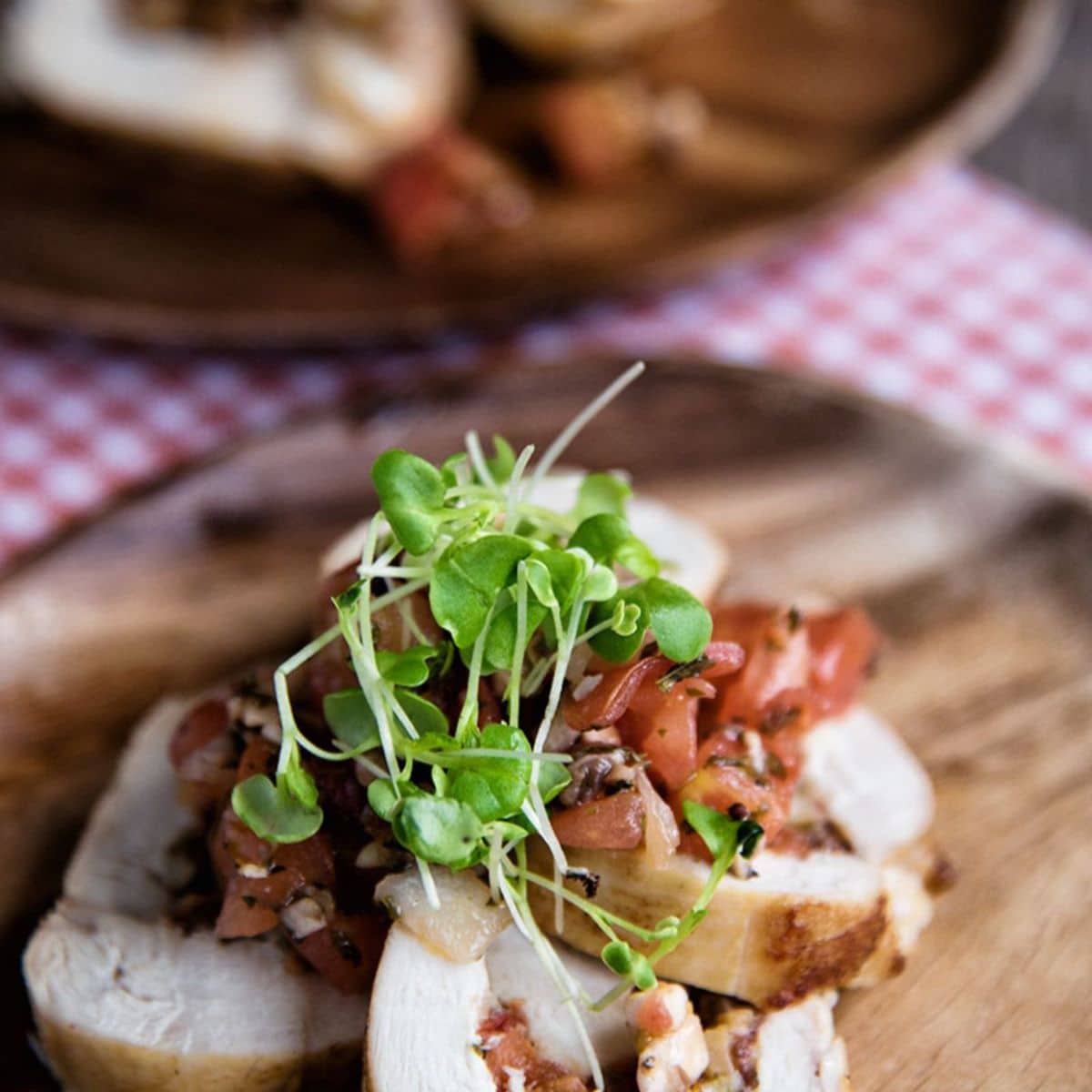 Last but not least, add this mushroom-bruschetta stuffed chicken breasts recipe to your lunch or dinner menu and enjoy one of the best mushroom paleo recipes.
Instead of serving traditional Italian bruschetta on toast or a cracker, this Paleo recipe stuffs all the bruschetta ingredients into a chicken. Once it's cooked, slice it up and serve it like bruschetta, or top it on a salad or a serving of Paleo noodles.
The Final Bite
Try making one of the best mushroom Paleo recipes and experience how this one ingredient can enhance the flavor of your meals and widen your choice in lunch and dinner recipes.
From stuffed mushrooms to mushroom stews to portobello pizzas, there's no shortage of delicious ways to incorporate mushrooms into your Paleo diet with the delicious options above.