Sweet potatoes are one of the most versatile foods on the Paleo diet; you can use them in recipes that feature other kinds of potatoes, as a substitute for meats or dense textured food, and even as a bonus in desserts!
Below you can find 17 of the best sweet potato paleo recipes that are incredibly delicious and something everyone will enjoy!
17 Sweet Potato Paleo Recipes
Sweet Potato Nachos
Sweet Potato Pancakes
Sweet Potato Brownies
Loaded Sweet Potato Skins
Eggs in Sweet Potato Nests
Sweet Potato and Sausage Soup
Zucchini and Sweet Potato Frittata
Sweet Potato and Bacon Cakes
Sweet Potato, Banana, and Blueberry Muffins
Thai Sweet Potato and Carrot Soup
Chicken, Bacon, and Sweet Potato Skewer
Grilled and Zesty Sweet Potatoes
Sweet Potato Rosti with Smoked Salmon
Shrimp, Sweet Potato, and Kale Bowl
Chipotle Scalloped Sweet Potatoes
Sweet Potato Buffalo Chicken Casserole
Sweet Potato Fries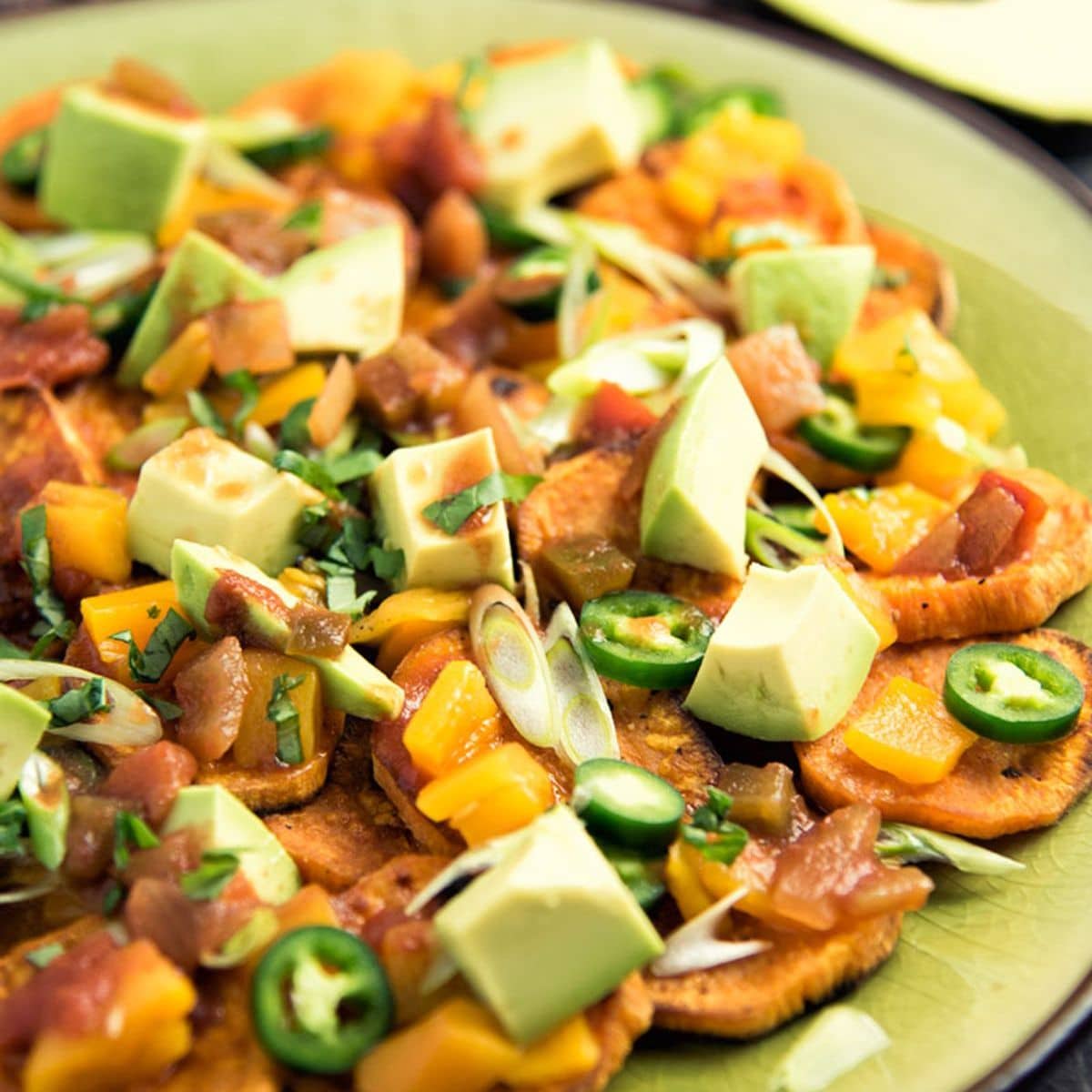 The best part about these sweet potato nachos is their versatility and customization! Slice the potatoes into small and thin round pieces, then bake them until they are crispy. Top these nachos with your favorite guacamole recipe, salsa recipe, and peppers or onions!
It might not look exactly like the nachos you are thinking of since there are no chips, but for a paleo-friendly option, this is a perfect substitute!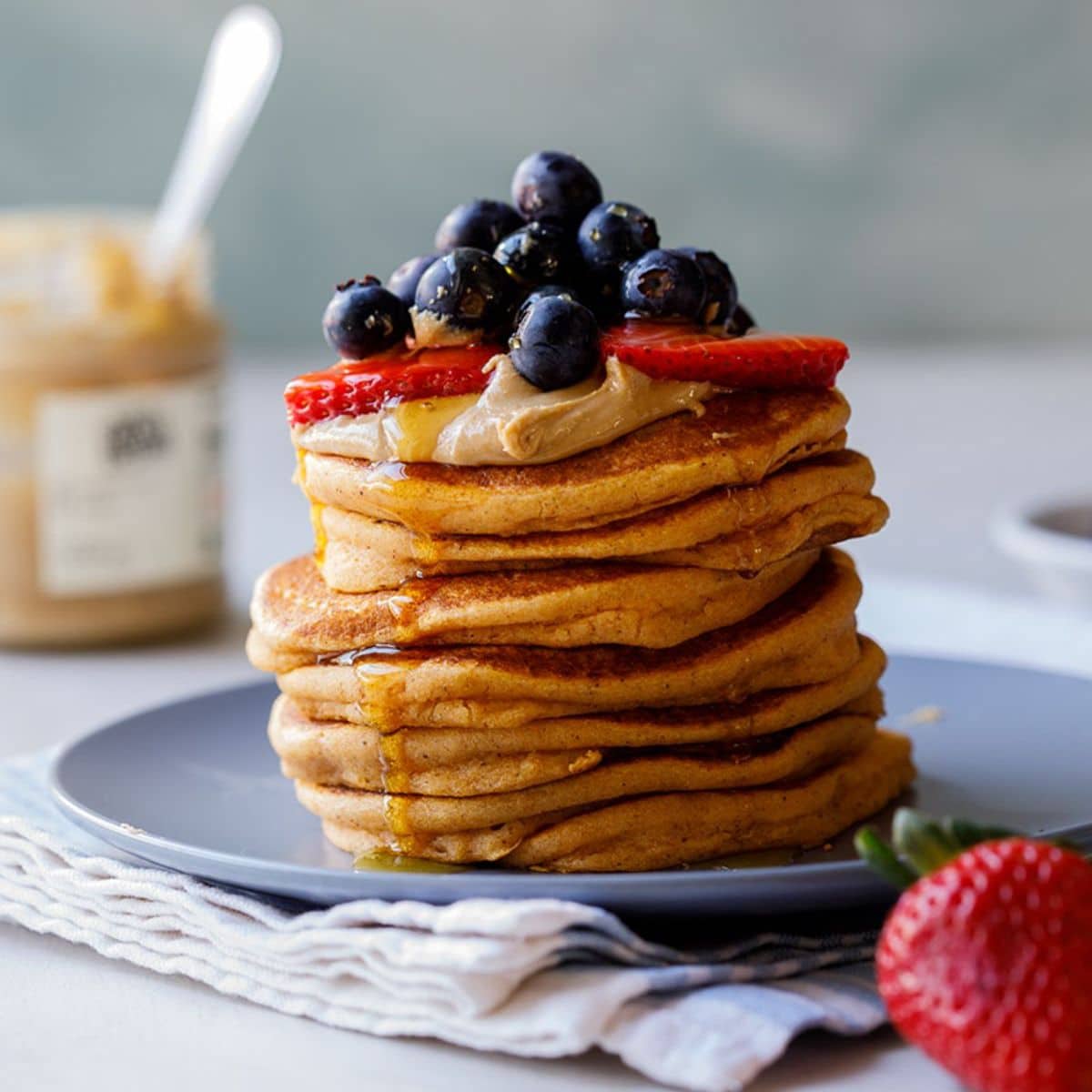 These sweet potato pancakes are not what you think! They are not baked sweet potato rounds. Instead, the main ingredient is cassava flour. Cassava flour comes from the Asian starchy root vegetable of the same name.
The sweet potato in the recipe helps with the consistency and sweetness of the dish. Pair it with your favorite toppings like fruit or syrup for the perfect breakfast treat!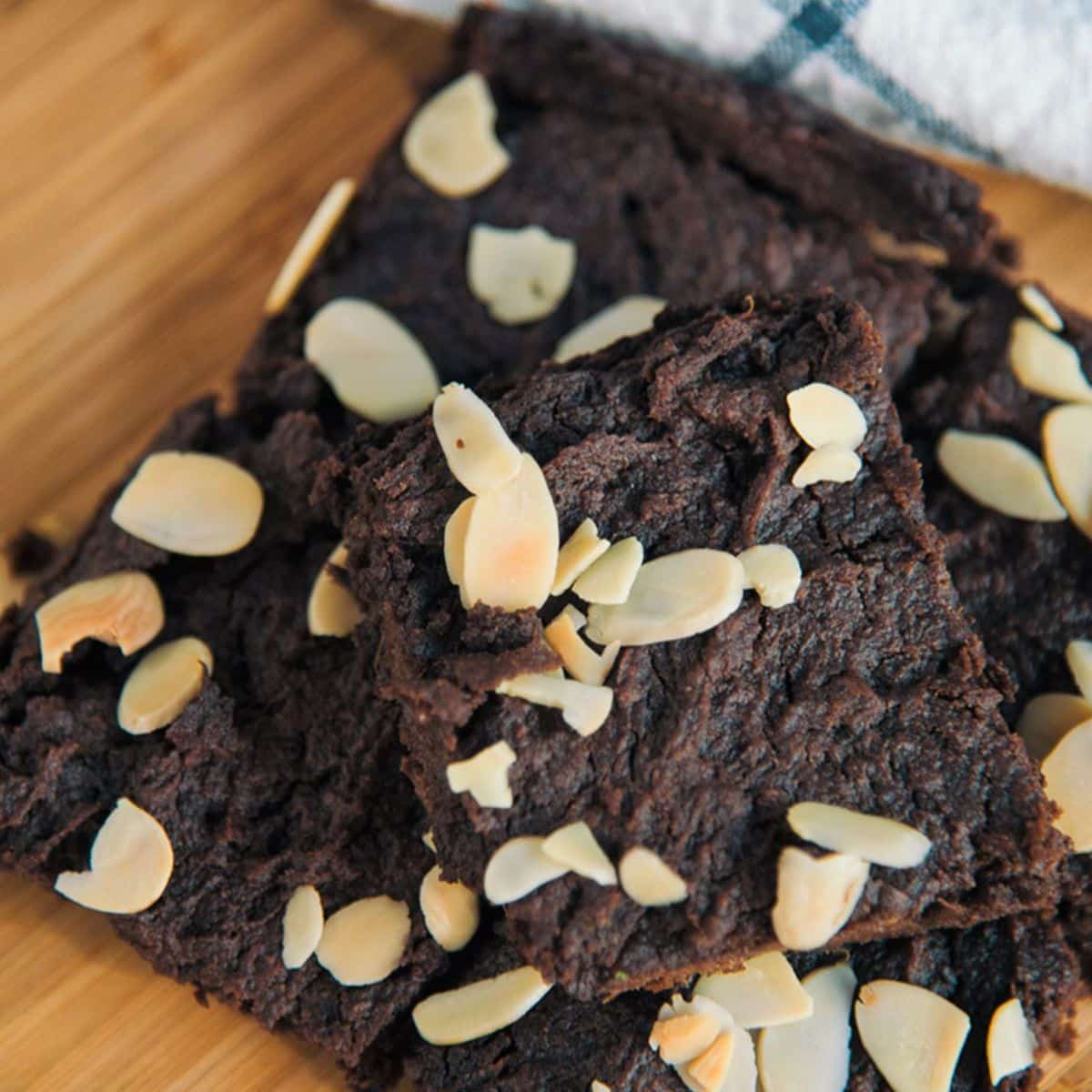 Pureed sweet potatoes are an excellent substitute for other baking ingredients because they will bake and firm up in the oven. These sweet potato brownies only contain five paleo ingredients!
The secret to this recipe is to use quality dark cocoa. The flavor profile of the cocoa will carry the entire dessert. You can whip up these brownies in under a half hour from prep to finish. Try them out!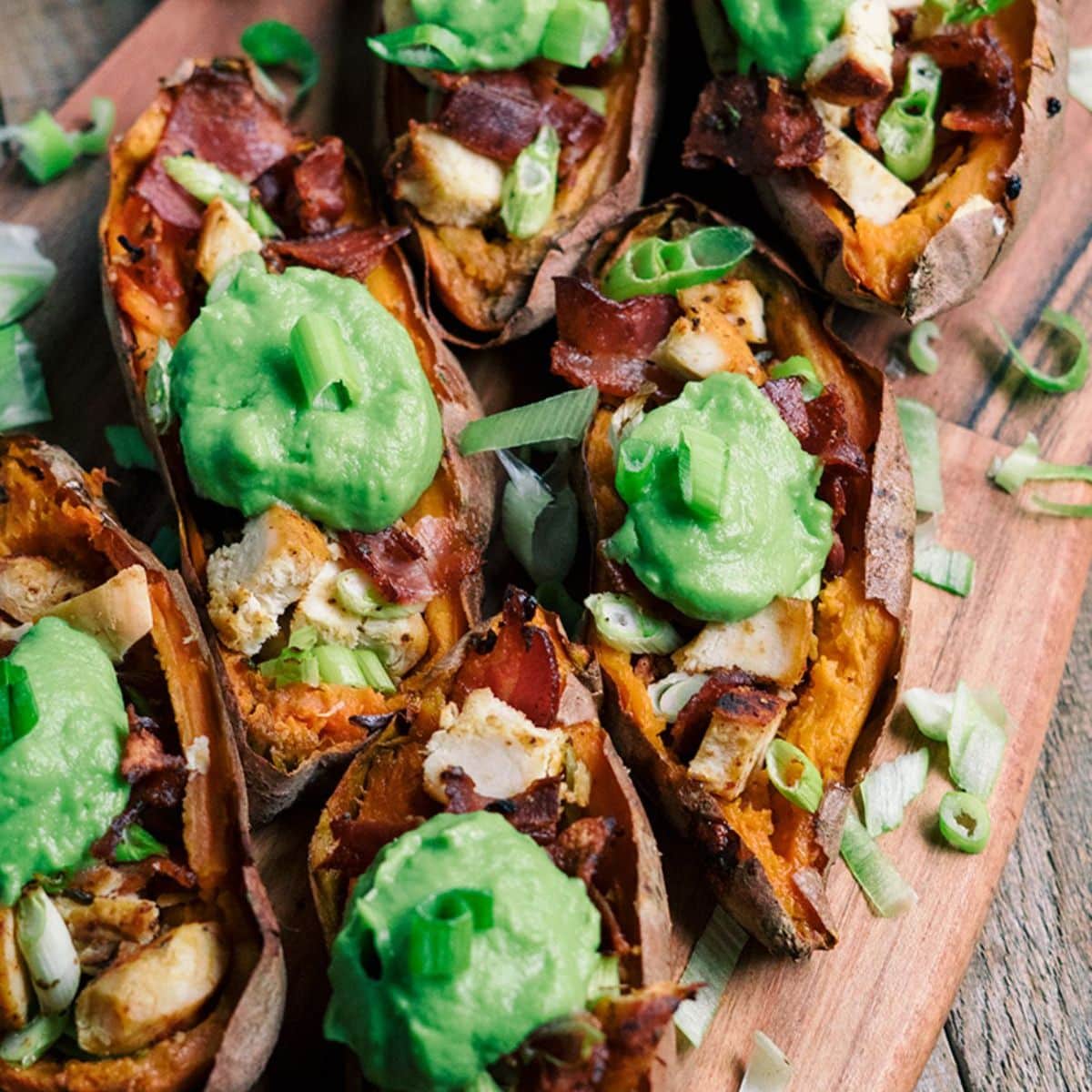 Everyone loves a loaded potato skin! It is an easy-to-assemble side dish that can be used as a side on a meal or a classic and filling appetizer. The sweet potato version is assembled and cooked similarly to traditional potato skins, and it could not be easier to make!
Choose your favorite paleo spices and toppings to make this recipe unique to you! From start to finish, you can cook these in about 35 minutes.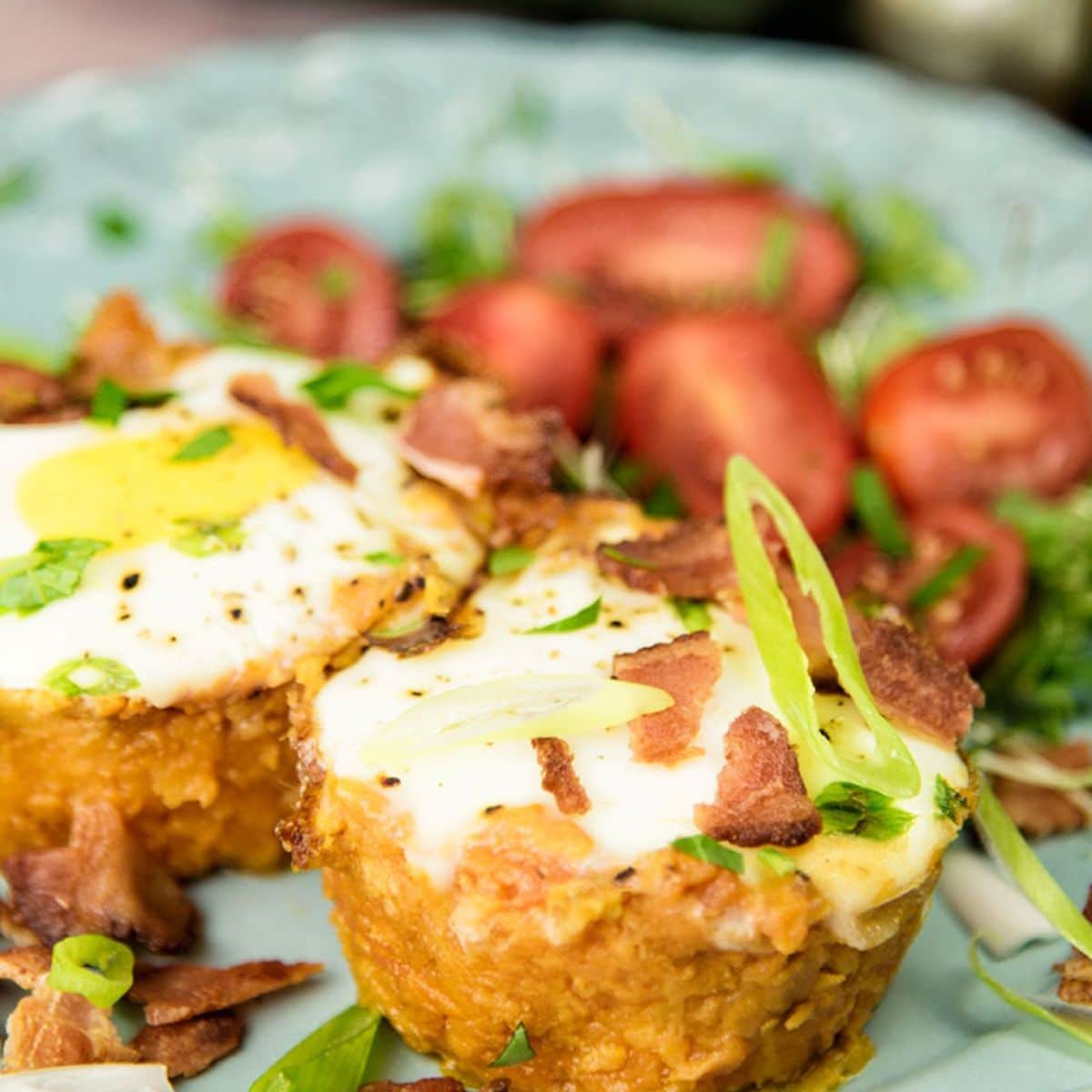 This recipe for eggs in sweet potato nests is one of the more interesting recipes on our list. It is a take on the toad-in-the-hole toast concept, but you make it in the oven using muffin tins! It is a recipe that takes some time, but it is mostly hands-off!
Be sure to bake your sweet potato in the first step of the recipe. Underbaked sweet potatoes will not grate as easily, and it might be harder to form the nest shape necessary for the recipe. Top with bacon or other savory ingredients to finish it off.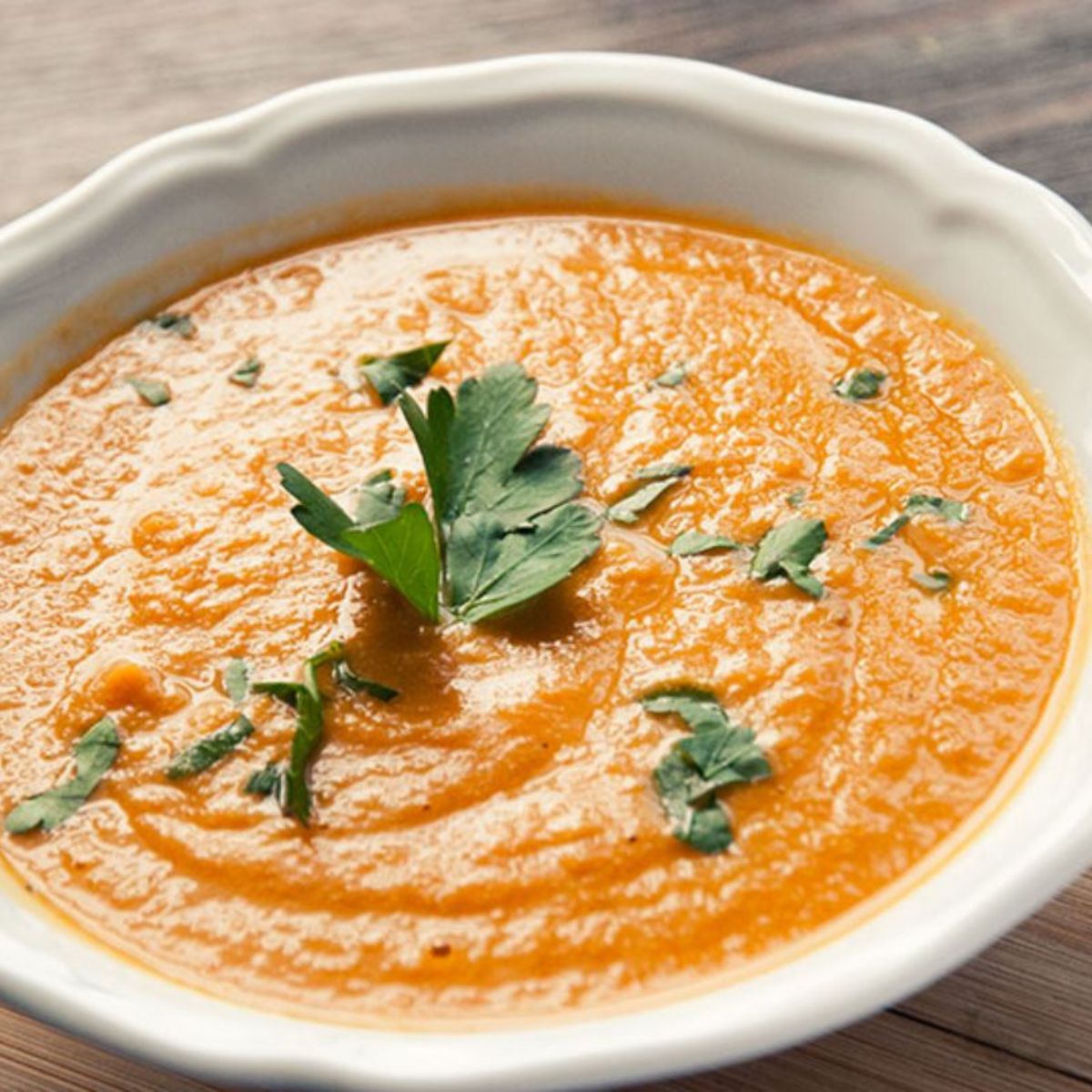 One of the things many people eat on the paleo diet is soups or chowders. This sweet potato and sausage soup is the perfect addition to anyone's paleo meal rotation! It is easy to prepare and cooked only on the stove.
The sausage might sound like an out-of-place ingredient, but it adds flavor and spice to the soup. The recipe does not specify which type of sausage you should use, but chorizo is a good option!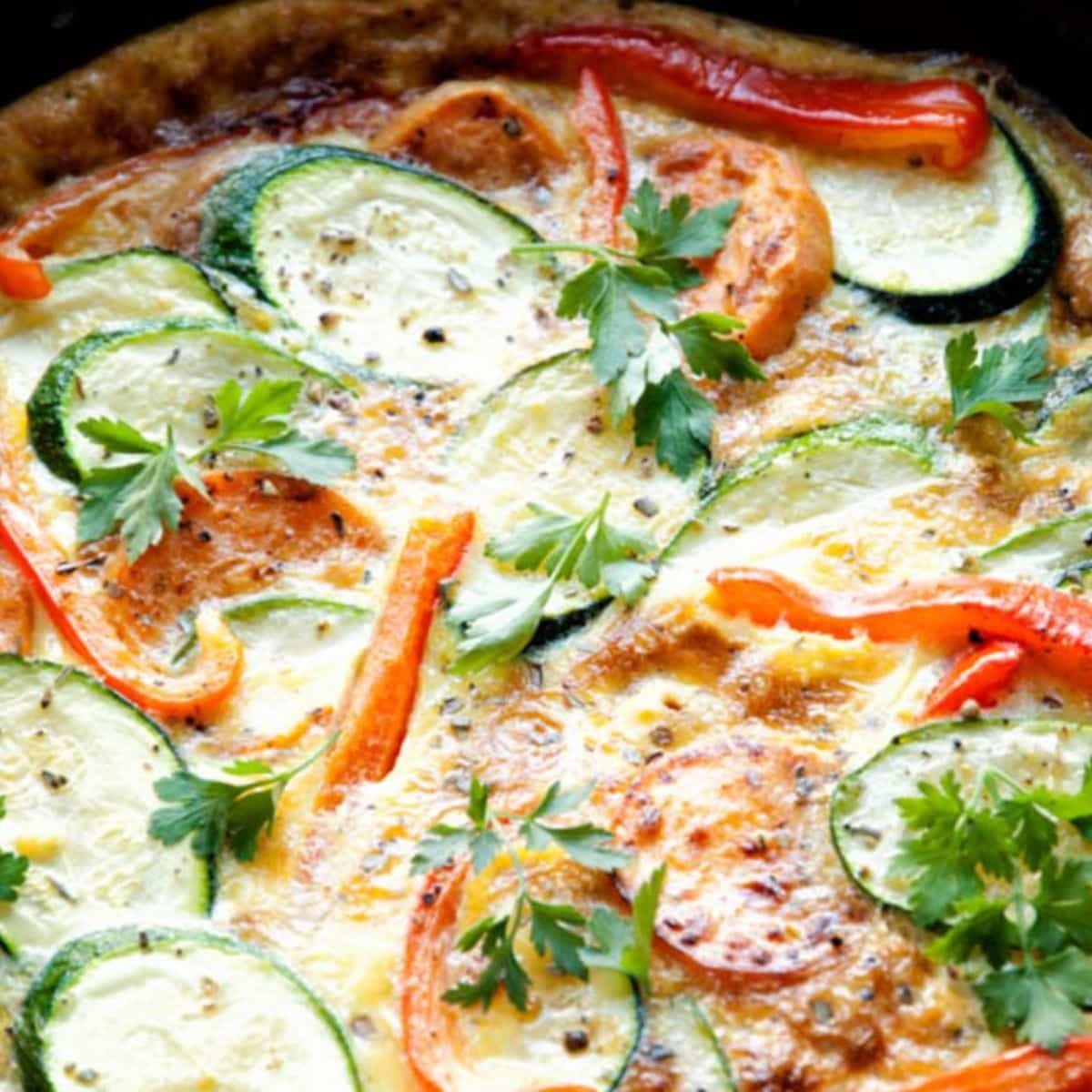 Who does not love a frittata? Frittatas are the backbone of many breakfasts because it is similar to an omelet but less maintenance. Try out this zucchini and sweet potato frittata next!
Be sure to substantially beat the eggs to get that fluffy texture iconic to frittatas. This recipe calls for sweet potato, zucchini, and red bell peppers, but you can add any vegetables you want!
If you like hashbrowns, you will love this paleo-friendly recipe! To make it, boil the potatoes until they are tender with a fork while you fry the bacon in a separate pan. Then, smash the potatoes in a large bowl and break apart the bacon into pieces.
Once you complete the prep, you can add the egg and onions. Form into patties and bake in the oven until the outsides are golden. That's it! These are perfect as a side for dinners or breakfasts.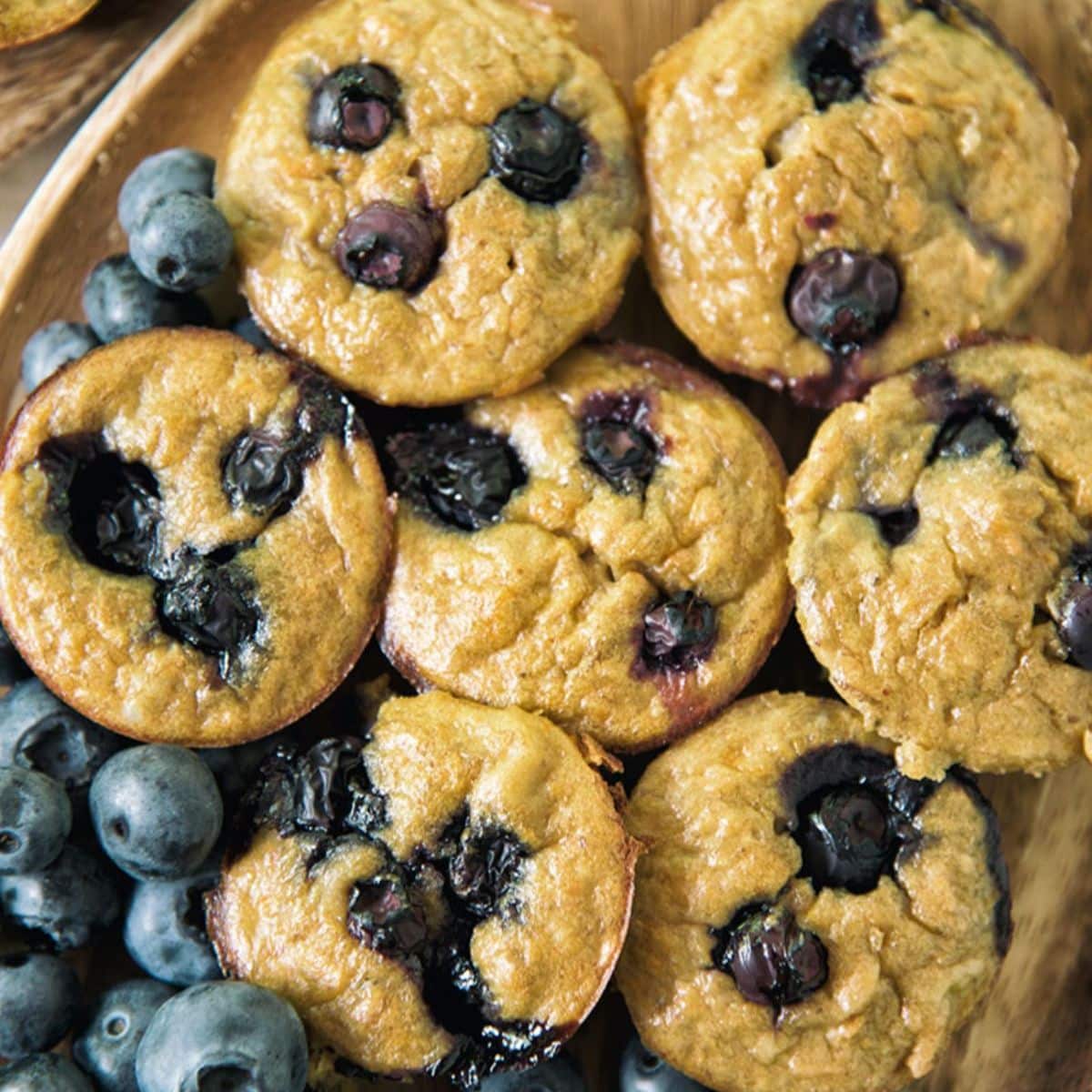 Who knew you could use sweet potatoes in so many baked goods? To make these muffins you will begin like you are making banana bread, but you can add sweet potato instead of refined sugars.
Since these muffins have a banana and sweet potato base, you can skip the often expensive nut flours, saving you money in the long run!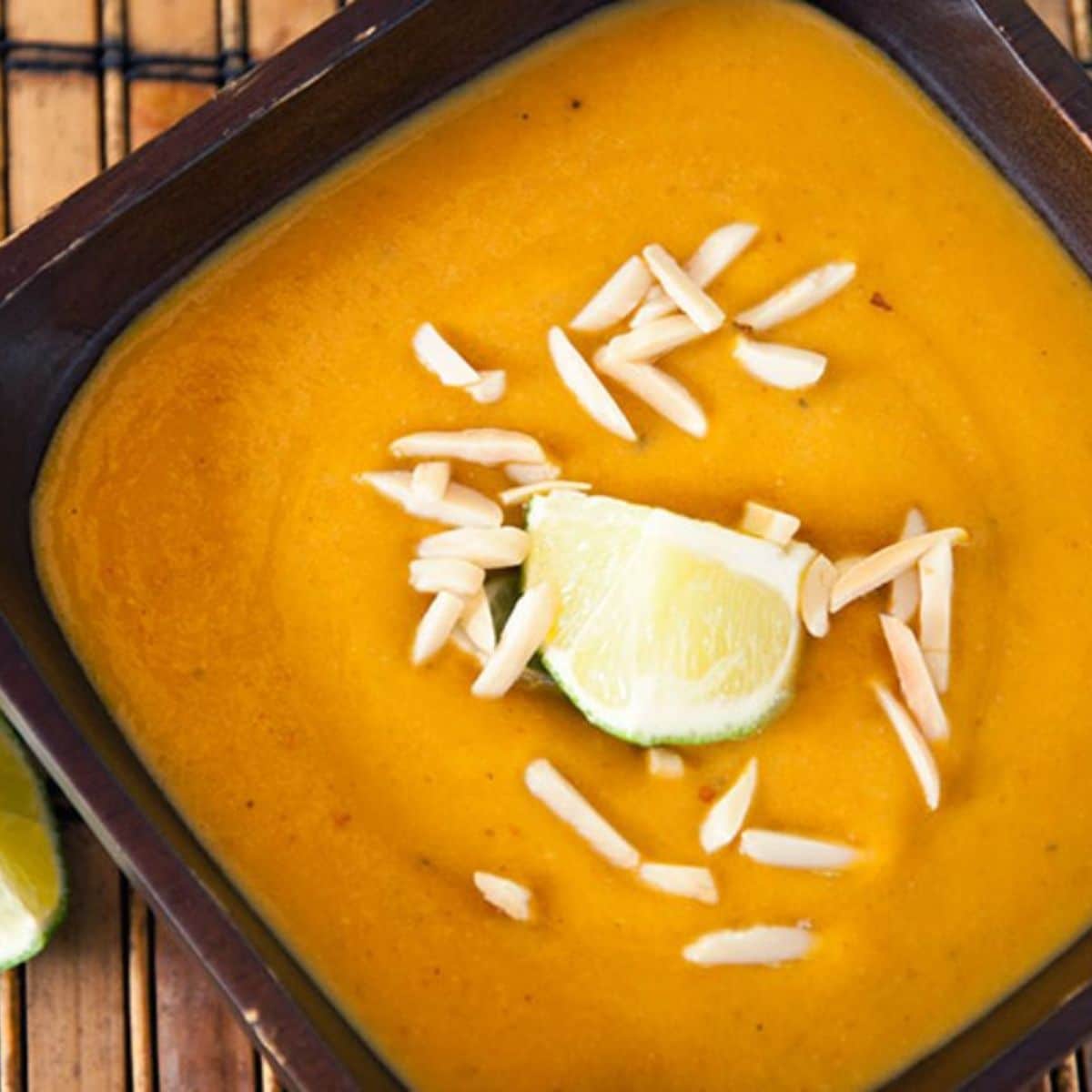 Sweet potato and Thai food go together better than you might imagine. The ginger from this recipe brings out another side of the sweet potato flavor profile, and the curry paste adds a bit of spice!
This soup freezes well and makes for great leftovers, so even if you are cooking for one, you can make the entire portion of this recipe and have it for later!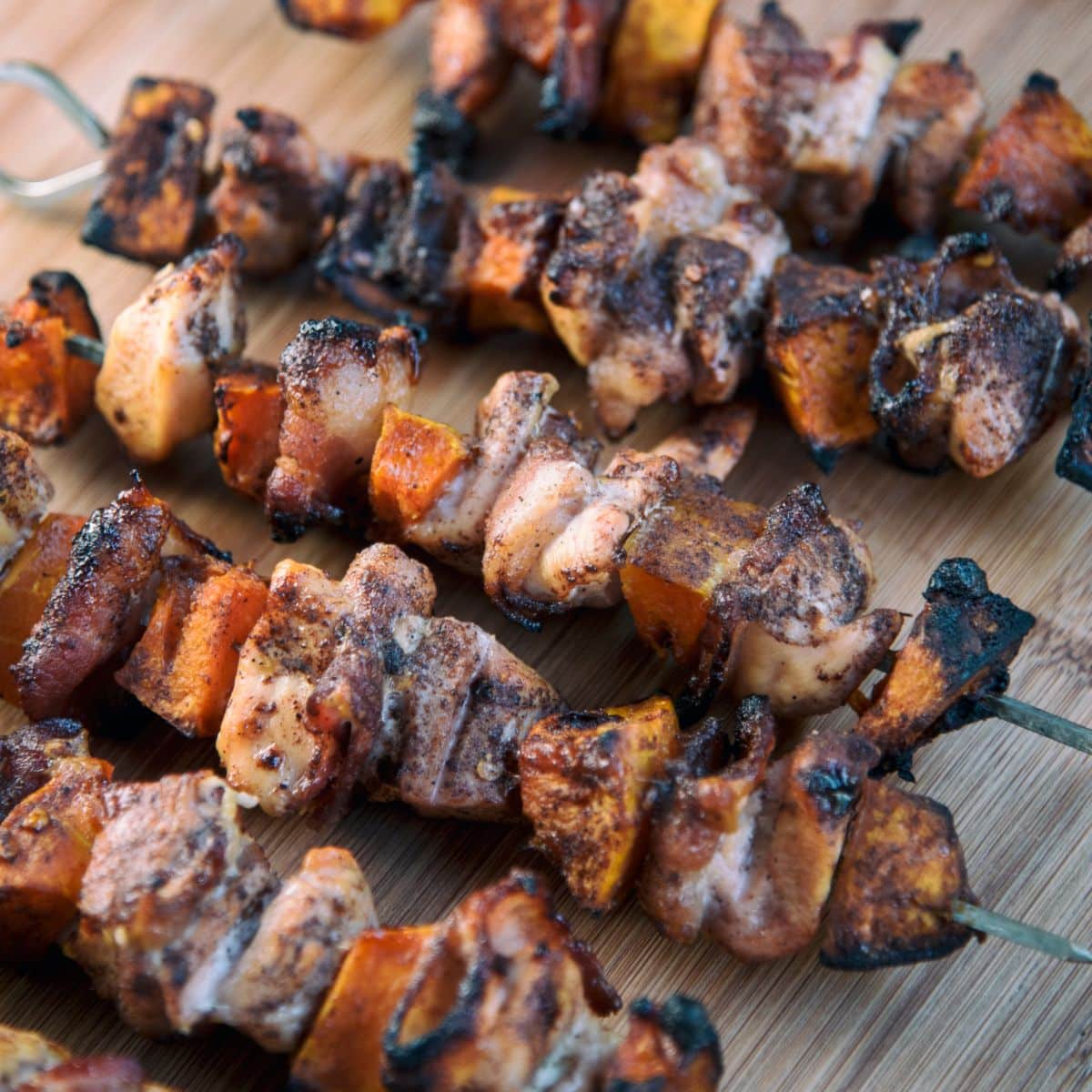 If you are in the mood for an easy main dish for an outdoor gathering, look no further than these chicken, bacon, and sweet potato skewers!
One of the best tricks for recipes like this is to parboil the sweet potato. In just 5 minutes, you can have sweet potatoes that are crispy on the outside but soft on the inside, which is the perfect combination for a recipe like this.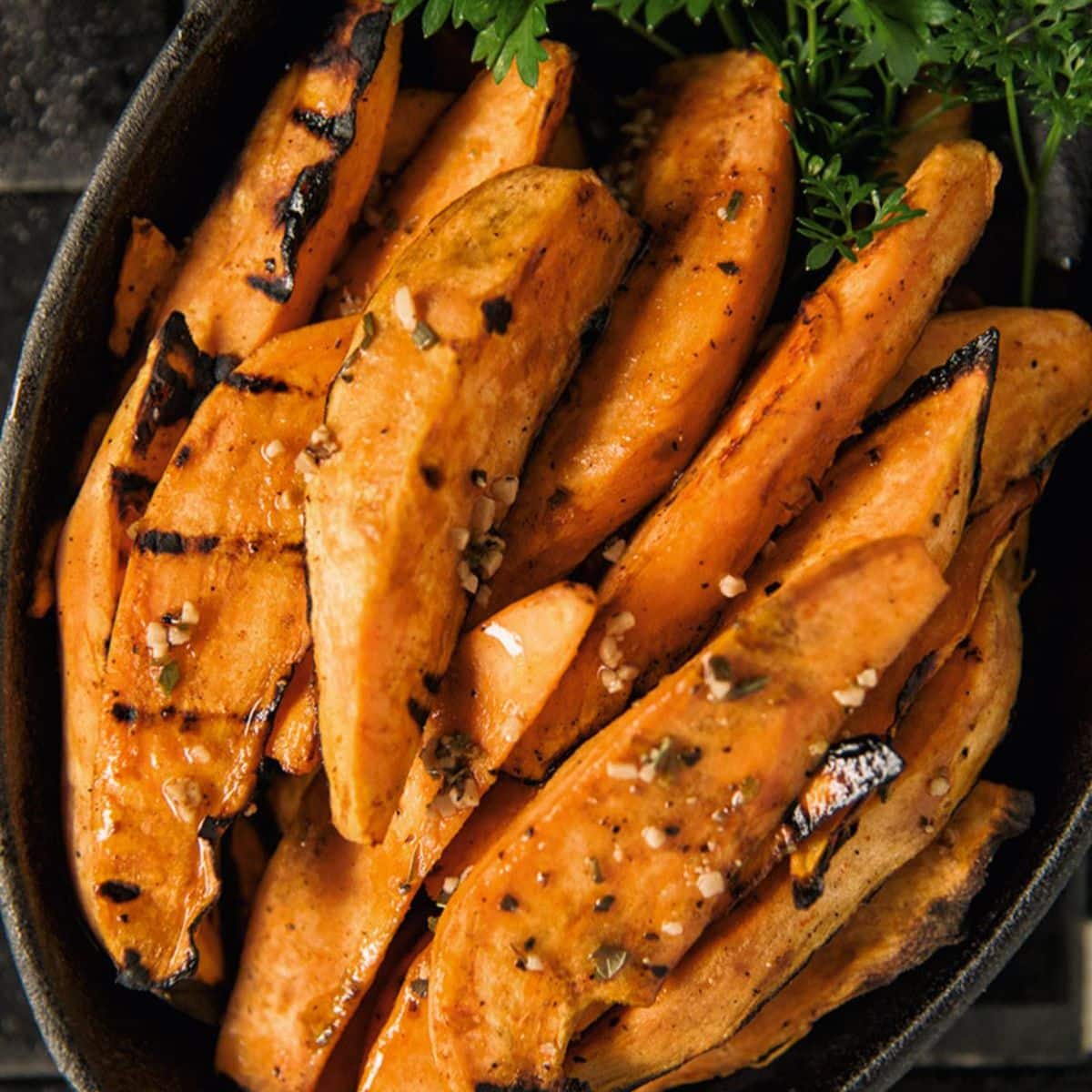 Similar to sweet potato fries, these grilled sweet potatoes are cut into fry form, but they are grilled instead of baked in the oven to cook.
The grill and the zesty seasoning make them a great choice for a side dish with a burger or other meat source. It is a super quick recipe, so try it out!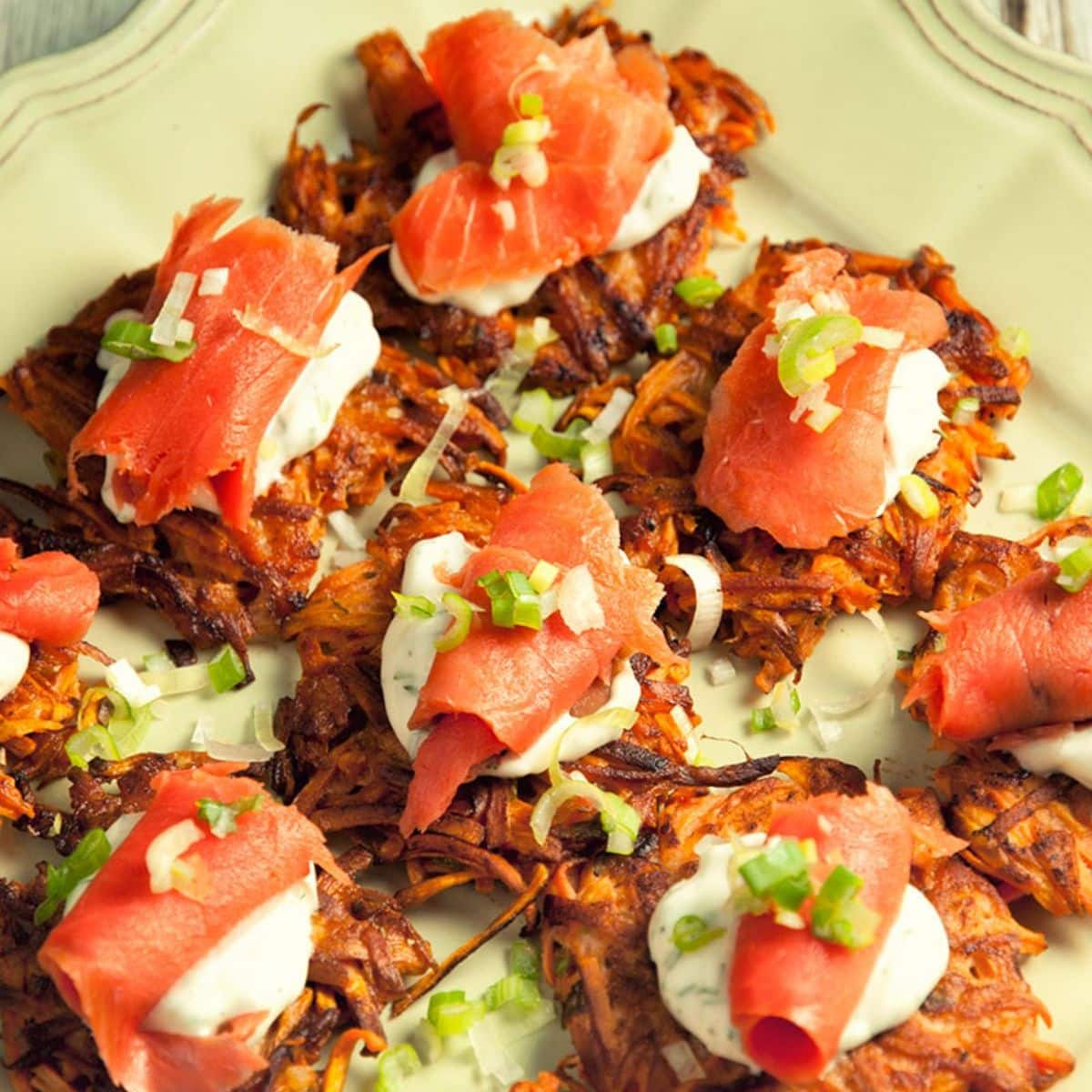 Rosti is a Swedish version of hashbrowns. This sweet potato rosti is delicious and is topped with smoked salmon and a flavorful mayonnaise.
You can also add eggs to this to make it loaded with protein and perfect for brunch or breakfast!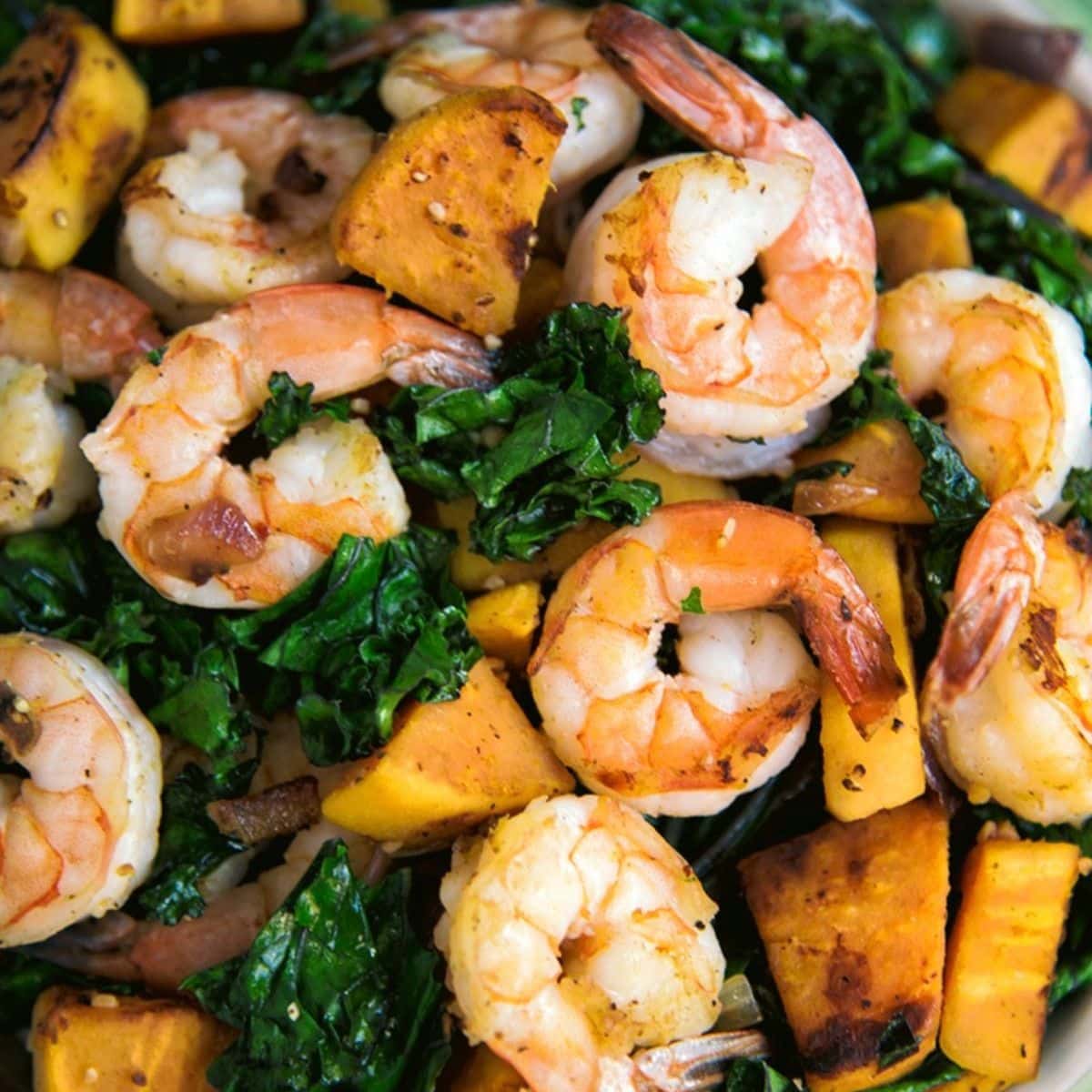 This bowl could not be easier to assemble! Simply cook the sweet potatoes, massage the kale, then cook the shrimp. Assemble the ingredients into a bowl and drizzle homemade garlic tahini or your other favorite dressing on top to complete the meal.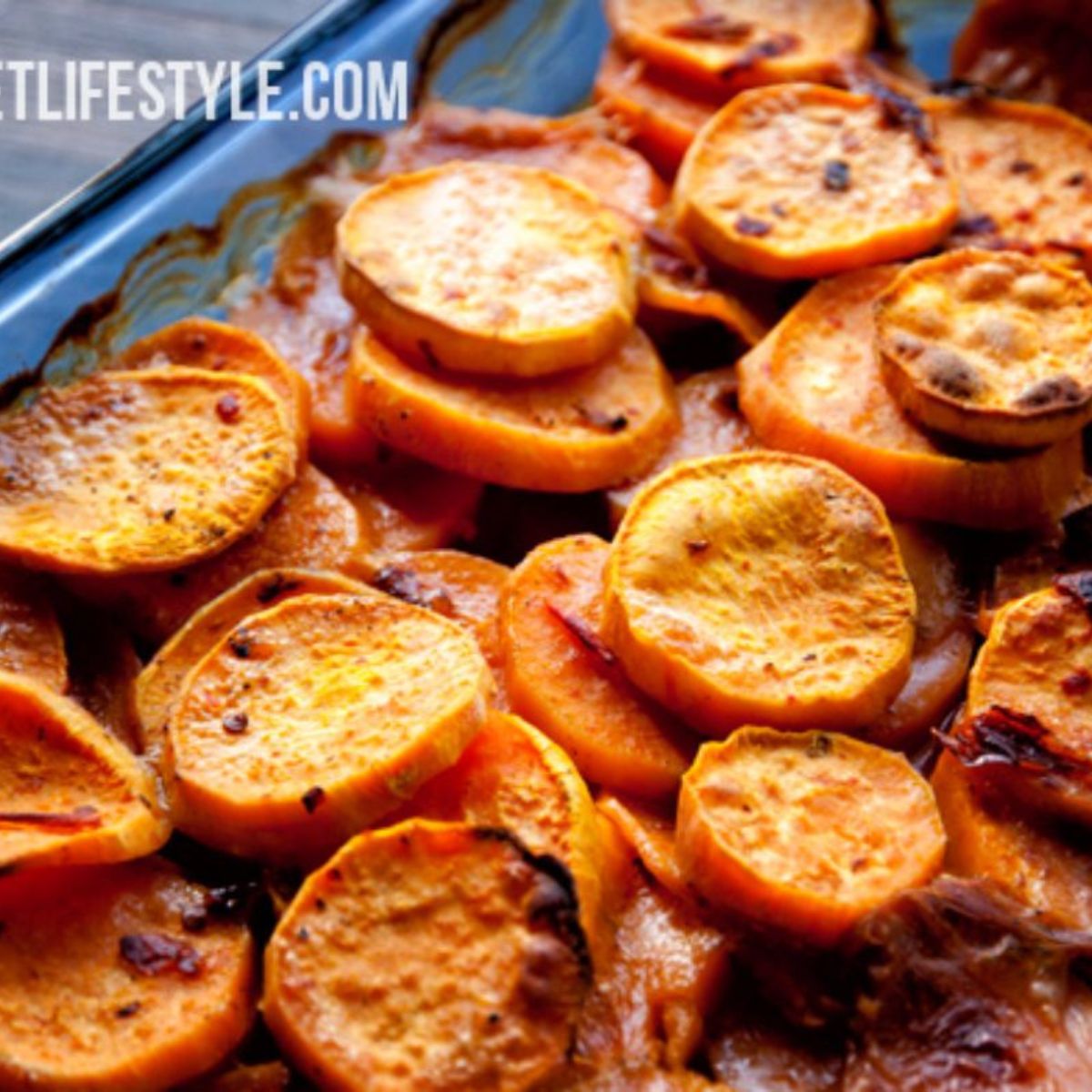 The key to this recipe is the chipotle puree. The recipe walks you through how to make it, so while it seems intimidating, it is not!
Like other scalloped potato recipes, you make thinly sliced potato circles, then layer them in a dish with the sauce. Once it is finished in the oven, you will end up with a tasty dish!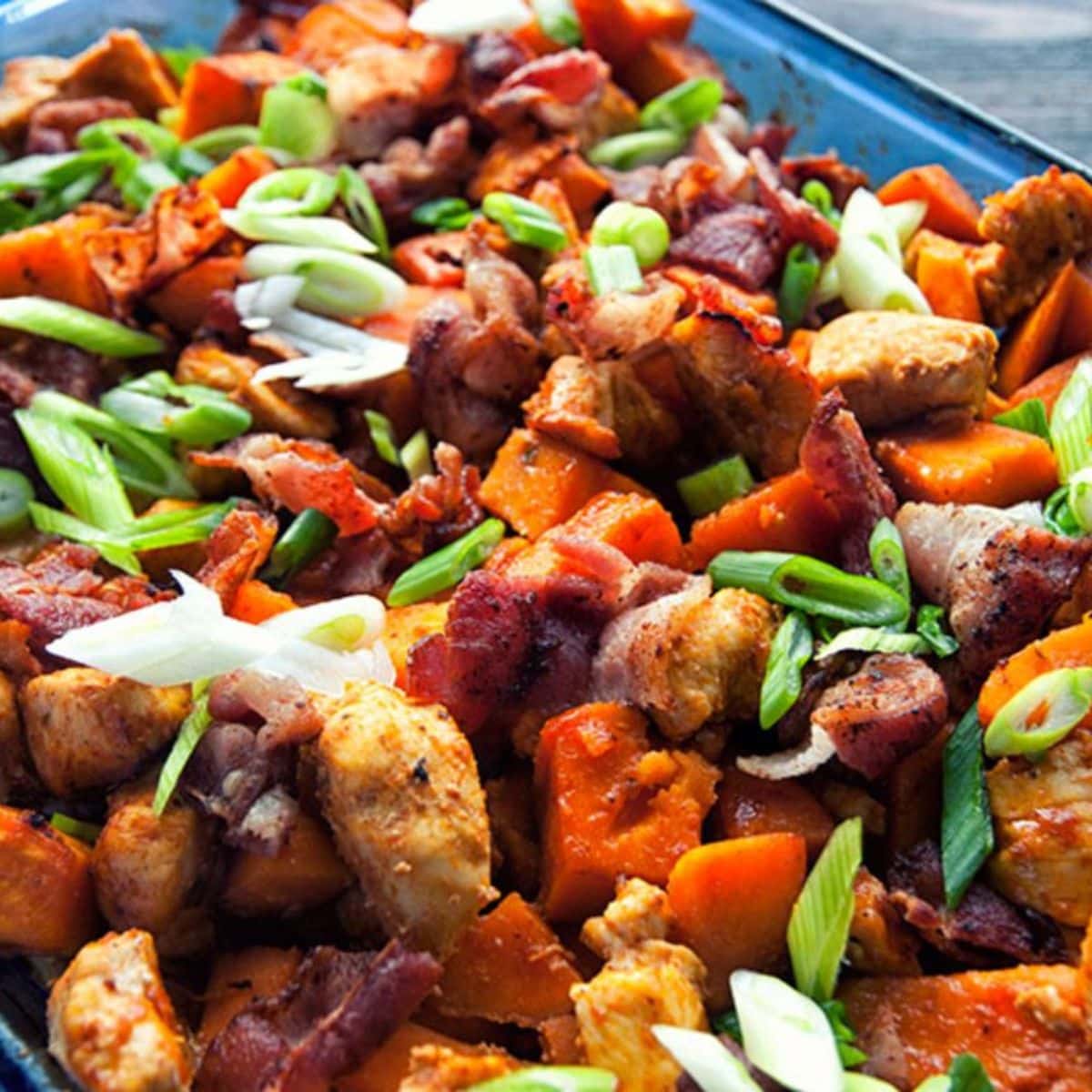 This casserole is a convenient dinner-in-one-pan recipe made with whole ingredients that are healthy, tasty, and paleo-friendly.
It is very easy to assemble and cooks in just under an hour. If you do not like the heat from the buffalo sauce, make it your own and add another sauce to the mix!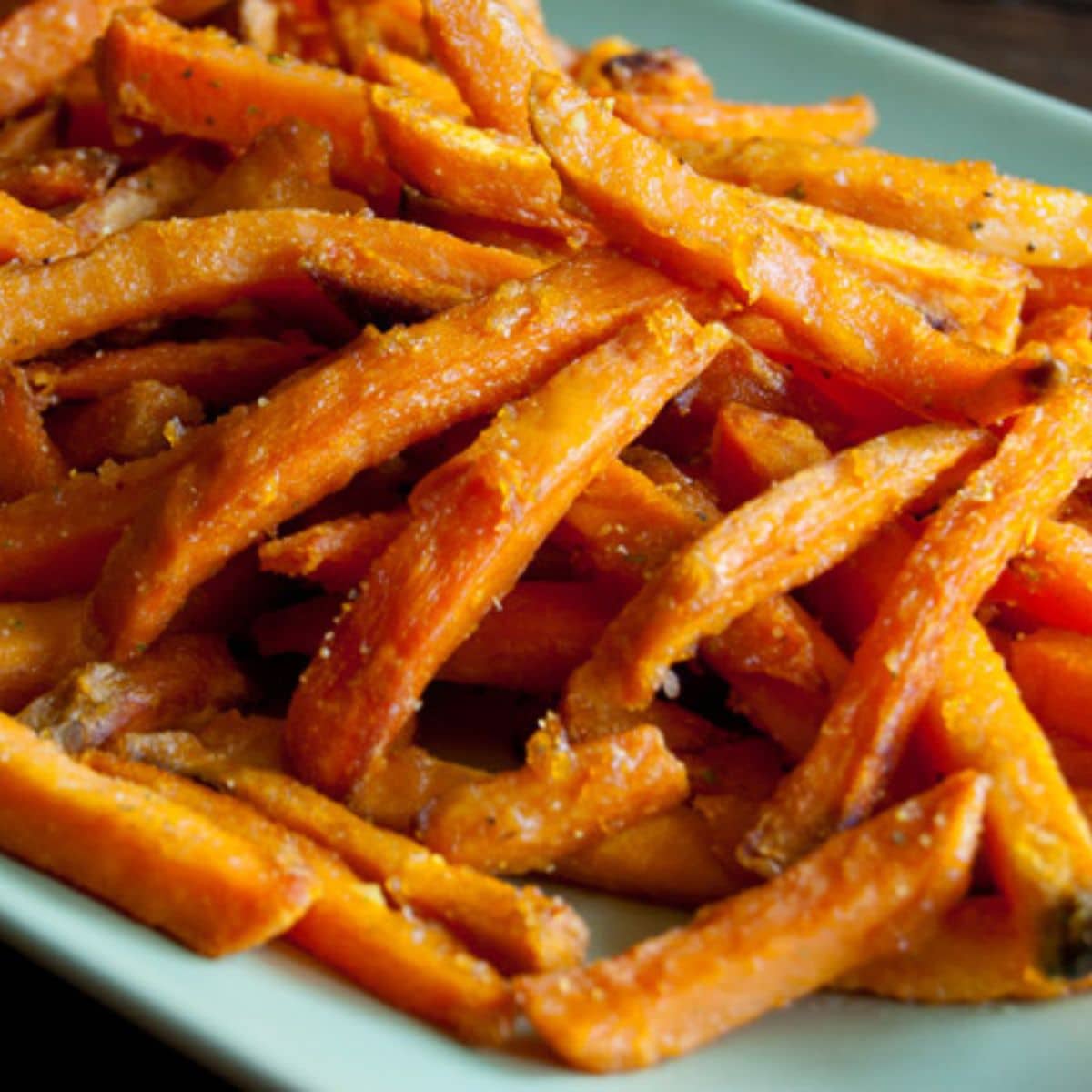 Last, but certainly not least on our list is the classic sweet potato fry! This recipe has gained popularity because sweet potatoes are well-known for their frequent substitution with the french fry we all know and crave.
The best policy is to use only salt and oil to make these. Thickly cut the sweet potatoes, pop them in the oven for about 20 minutes, and Voila! You have a delicious sweet potato side, snack, or appetizer!
Which Recipe Will You Try Next?
Sweet potatoes are versatile and delicious no matter which way you slice them! Or cook them, for that matter.
Each recipe is unique and pushes the culinary boundaries of what sweet potatoes can be in a way that is paleo-friendly and incredibly delicious! Try one of them the next time you head into the kitchen!