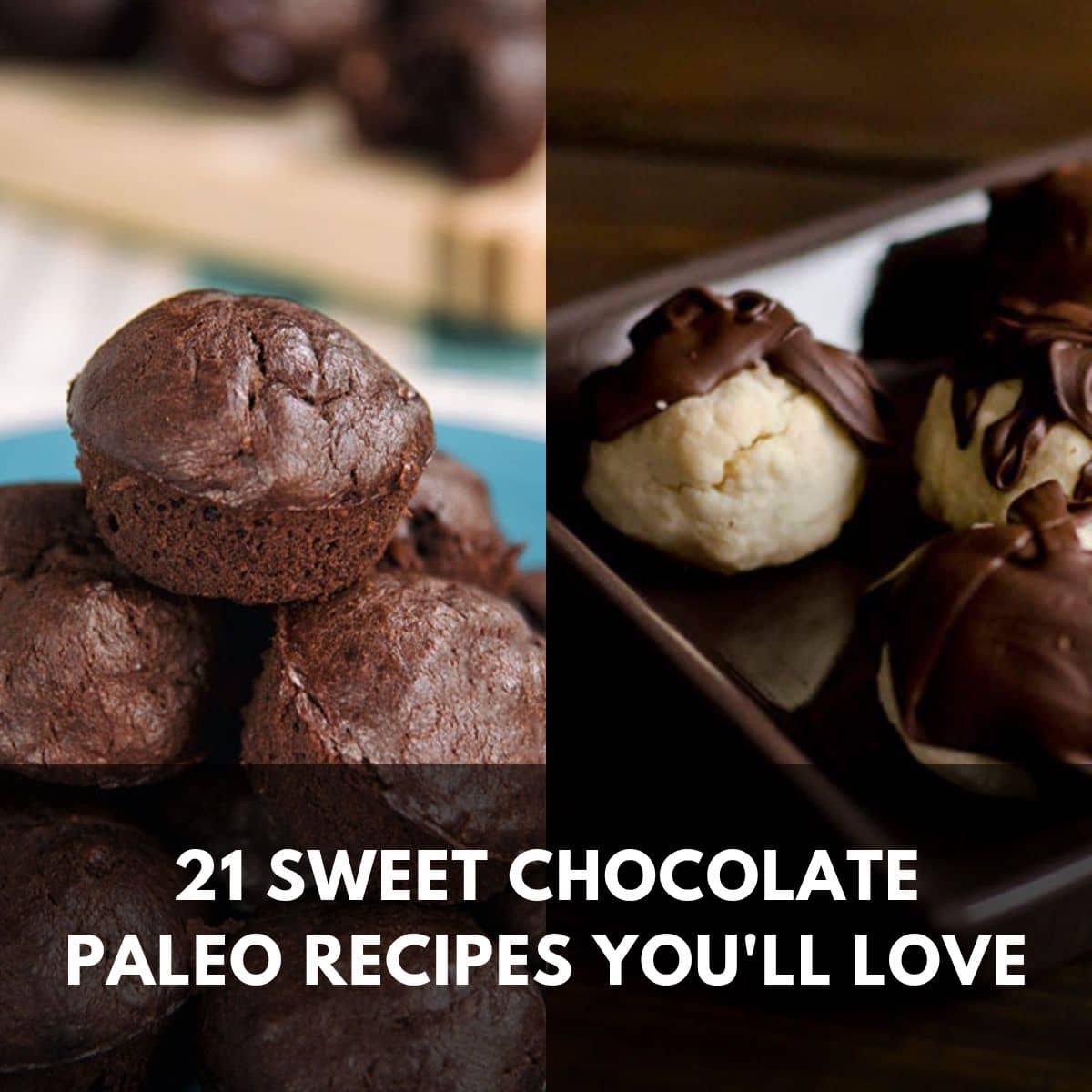 While paleo diets are highly rewarding, sometimes it can be hard to avoid delicious foods that don't fit the parameters.
Luckily for everyone, chocolate is not one of those foods. Natural cocoa and chocolate perfectly fit the guidelines of a paleo diet, so you can go nuts with chocolate desserts and recipes.
To get you started, we have 21 fabulous paleo chocolate recipes to satisfy your sweet tooth and thrill your tastebuds.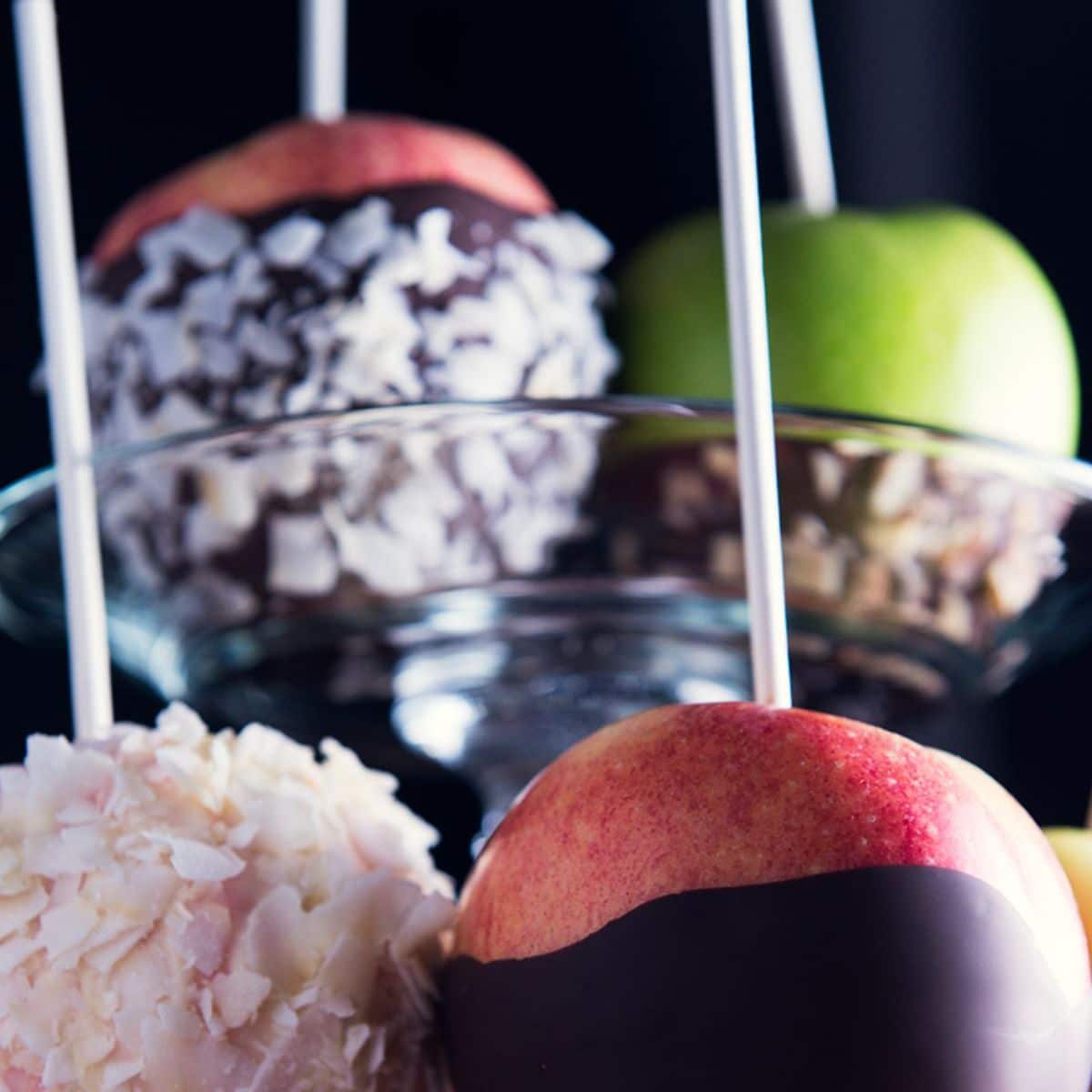 Caramel apples who? With this scrumptious paleo chocolate recipe for dipped apples, you can have a sweet treat with just two or three ingredients!
These apples are crunchy and chocolatey, only elevated by adding a topping like nuts, chocolate chips, or coconut flakes. They're the perfect snack for a Halloween party, and the recipe is flexible, so you can make them your own with your favorite kind of nuts or chocolate.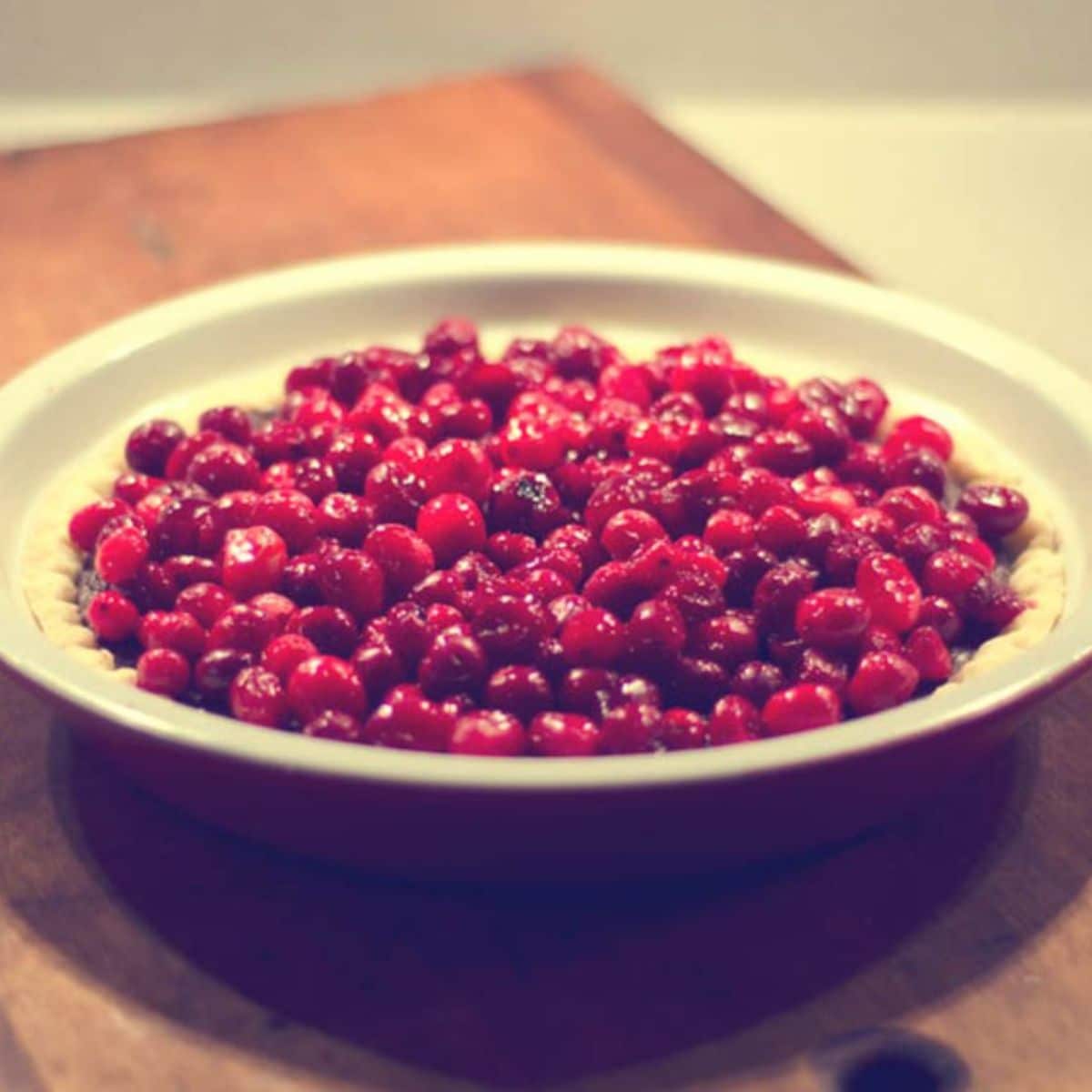 If you need a paleo dessert to bring to Thanksgiving or Christmas, it doesn't get better than this sweet and decadent chocolate cranberry pie recipe.
The recipe walks you through how to make your own flaky, delicious pie crust along with a tart but rich chocolate cranberry filling that melts in your mouth and captures the festive spirit of the holidays.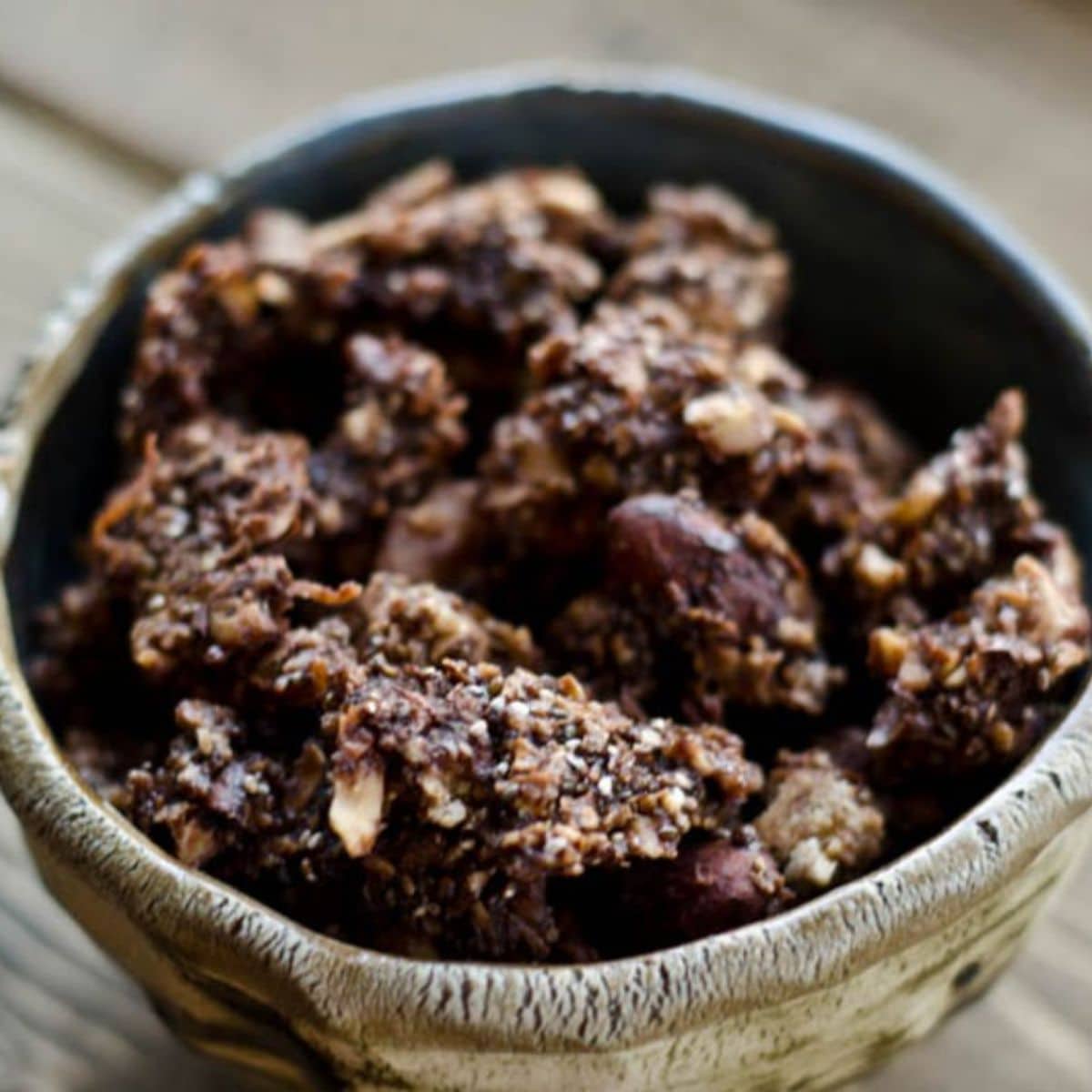 Granola is a wonderful ingredient to have on hand. You can throw it in your morning yogurt, elevate a smoothie bowl, add some crunch to your ice cream, or just nibble on it as a midday snack.
This recipe creates a rich and indulgent flavor with hints of vanilla, honey, coconut, and sea salt, all wrapped in a bold chocolatey flavor.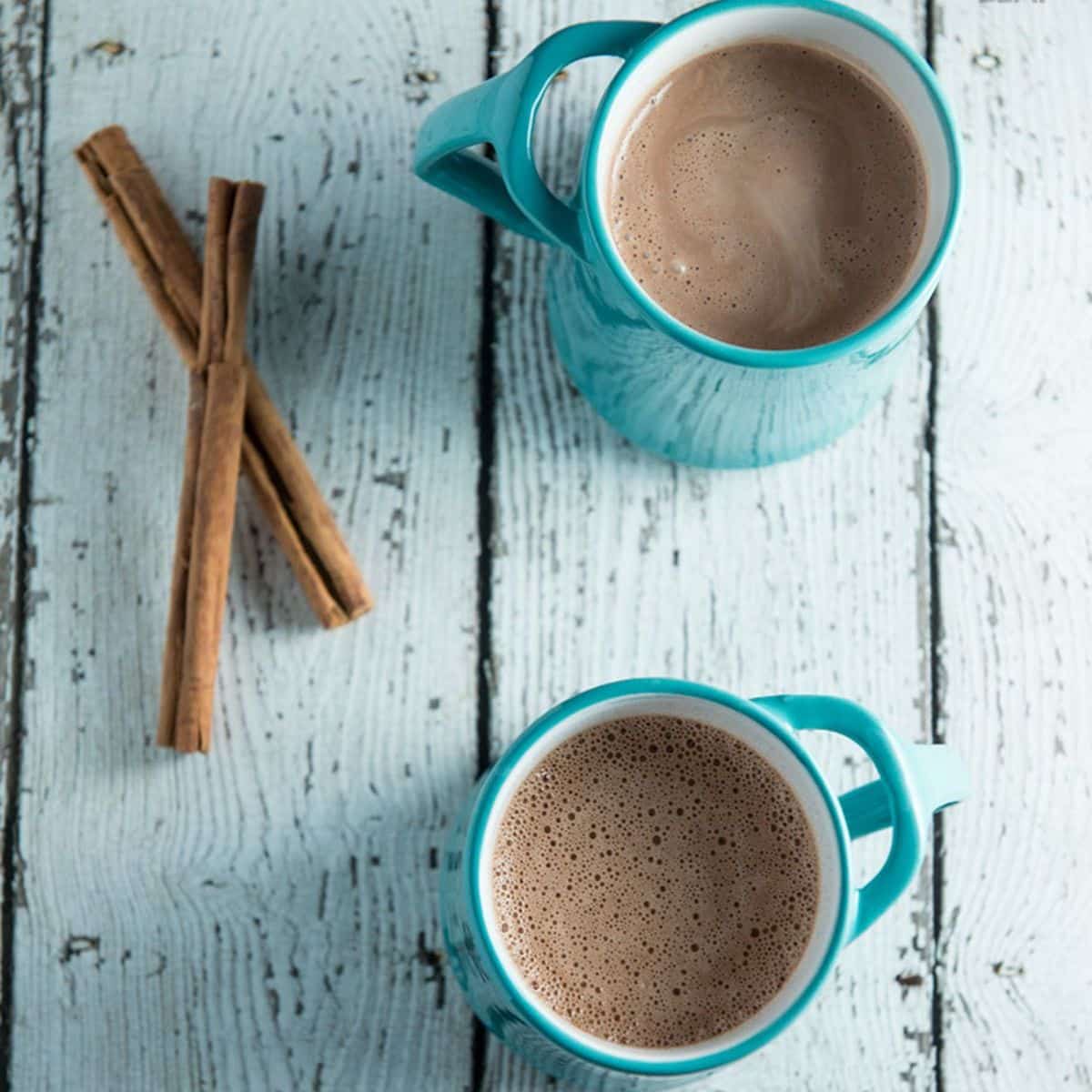 Nothing is more soothing and satisfying when the cold night comes around than a steaming cup of hot cocoa.
This paleo coconut milk hot chocolate recipe will make you feel like a kid again coming inside after playing in the snow for hours, except it's better because it has the creamy sweetness of coconut milk!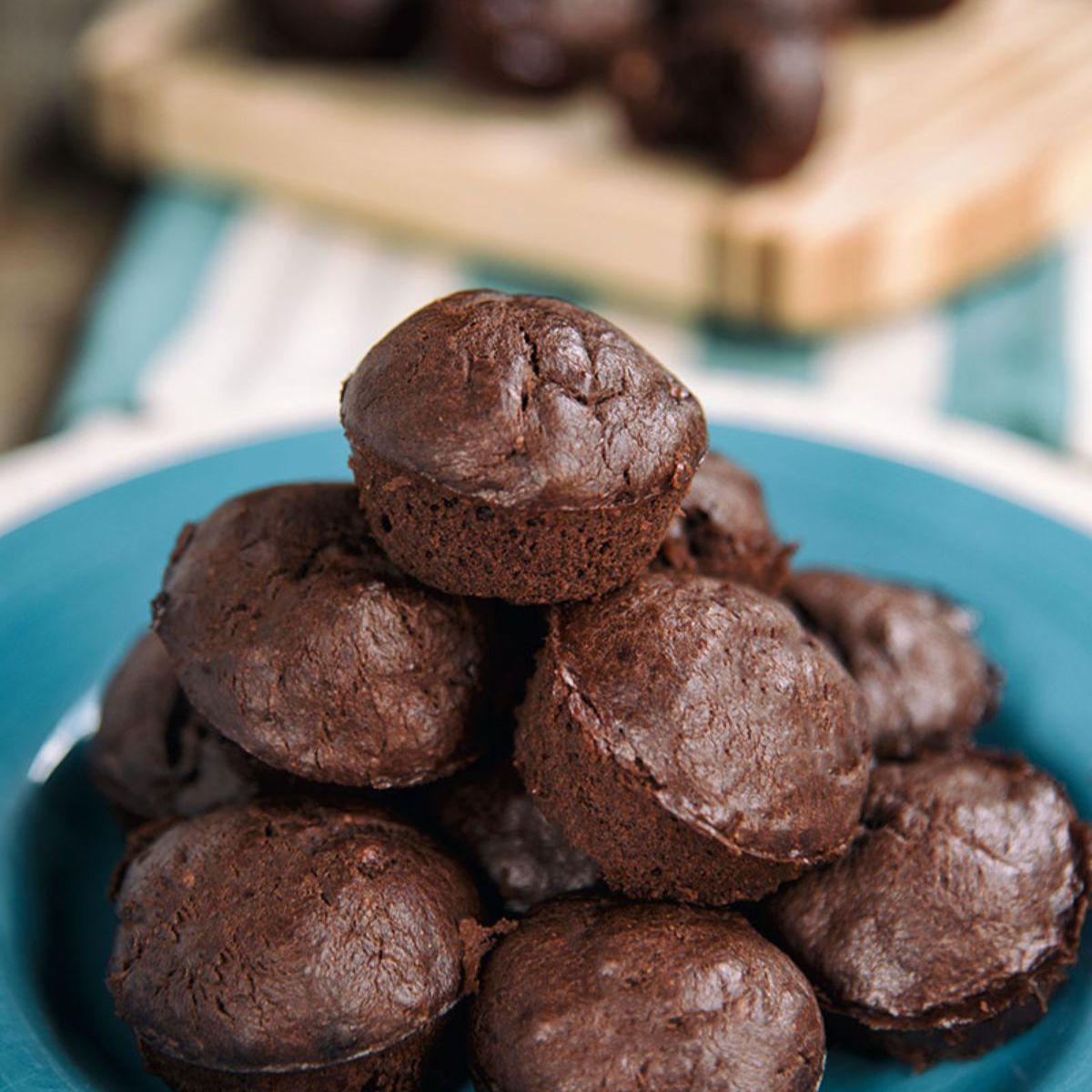 These chocolate banana muffin bites are the ultimate combination of nutty bananas and delicious chocolate. They're easy to make and are the perfect afternoon snack or breakfast treat for kids and busy people.
Pop one in your mouth, and you'll be in chocolate banana heaven for a few seconds before returning to earth. They melt in your mouth and deliver a punch of banana flavor that perfectly contrasts with the rich chocolate.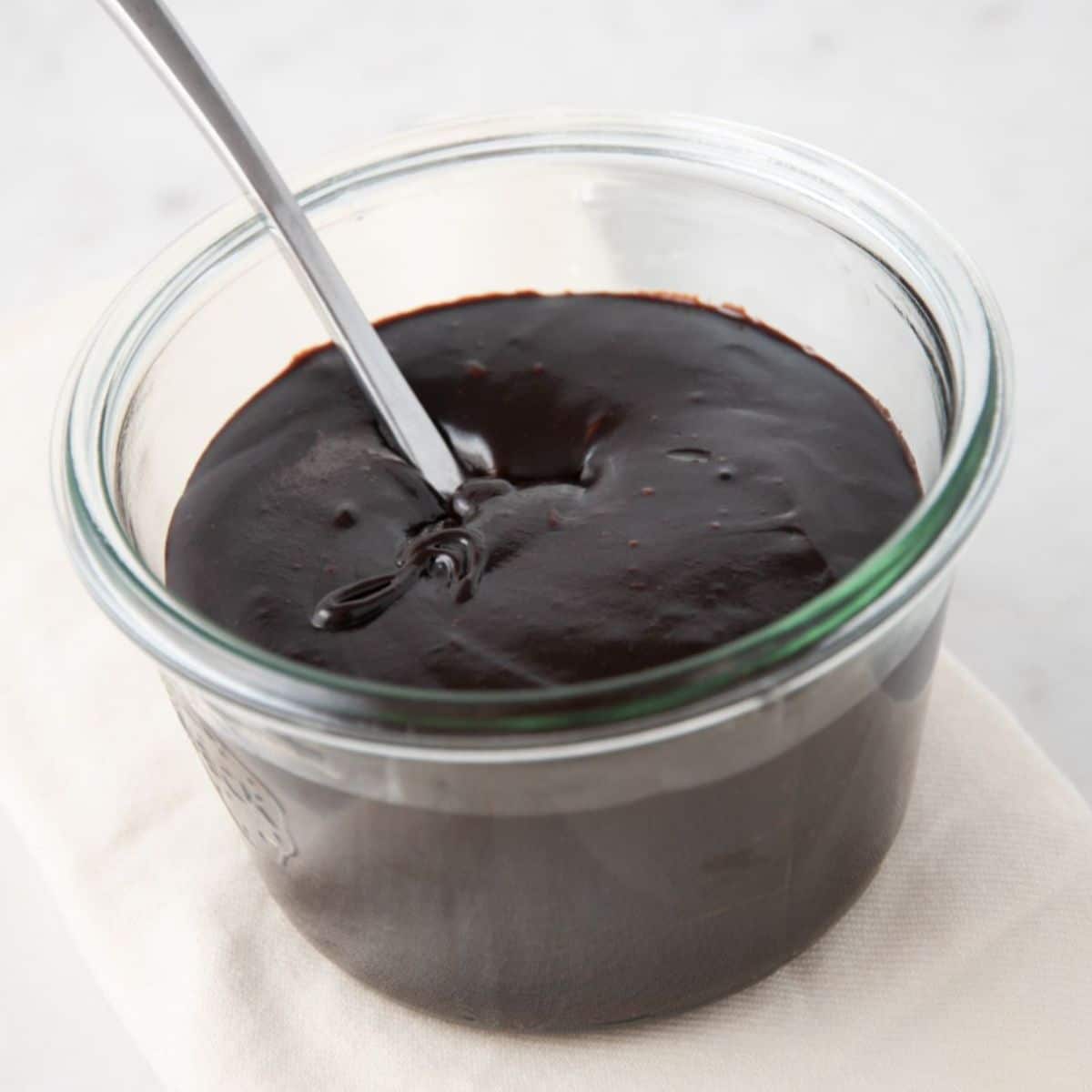 If you need a thick, gooey chocolate sauce to drench your ice cream sundae or make your morning breakfast a little sweeter, consider this the ultimate paleo chocolate sauce.
It only takes a few minutes to make, combining creamy coconut milk, other coconut ingredients, vanilla extract, and some cocoa powder for a well-balanced sauce. And a pinch of sea salt helps bring out the bold flavors, so every bite is luxurious.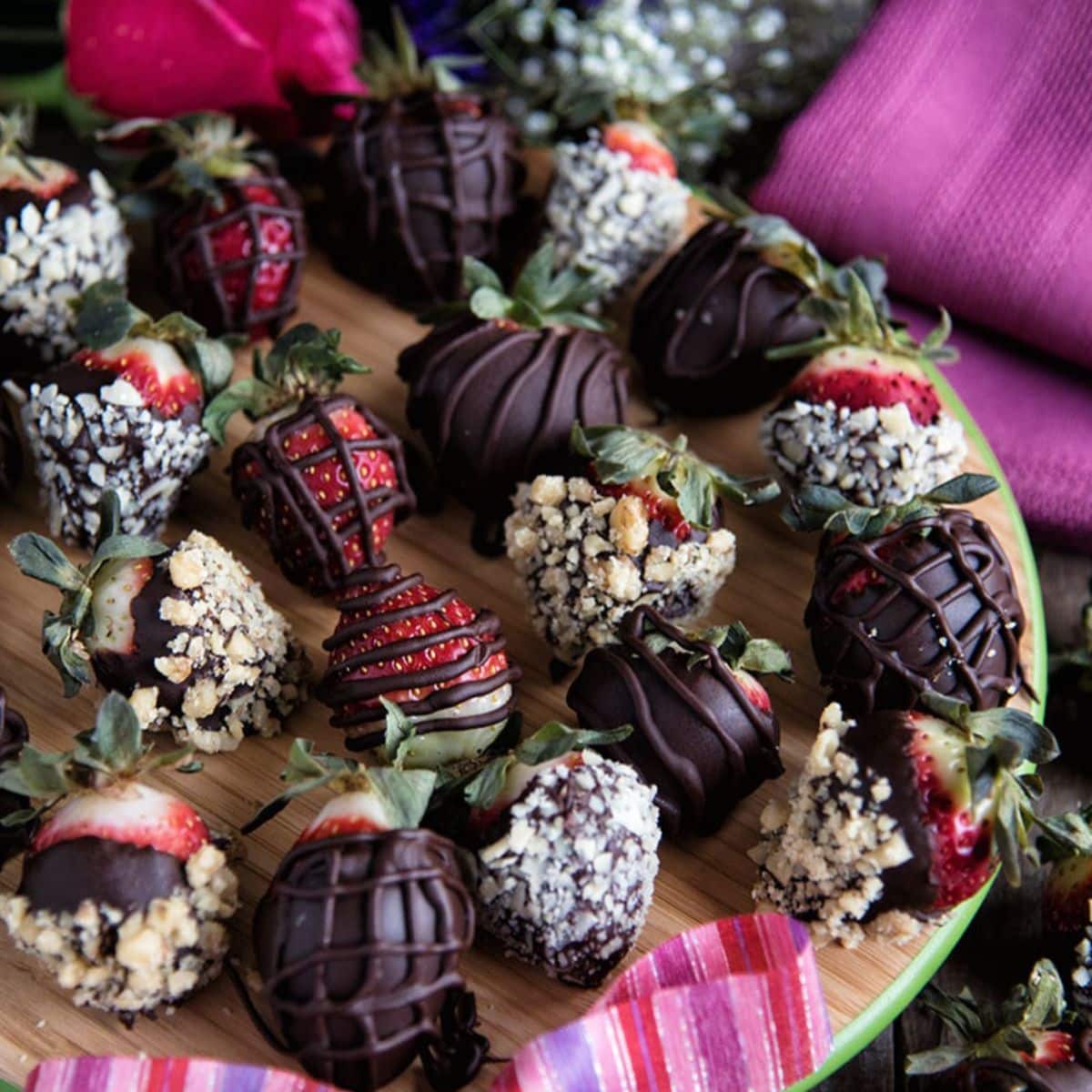 This recipe is easy and delicious, requiring less than five ingredients and 10 minutes of cooking. Chocolate-covered strawberries are perfect for a romantic evening, Valentine's Day, or a solo midnight snack.
There's no wrong time for a chocolate strawberry. Dip fresh strawberries in your favorite chocolate and coat them in crunchy nuts for a luscious snack.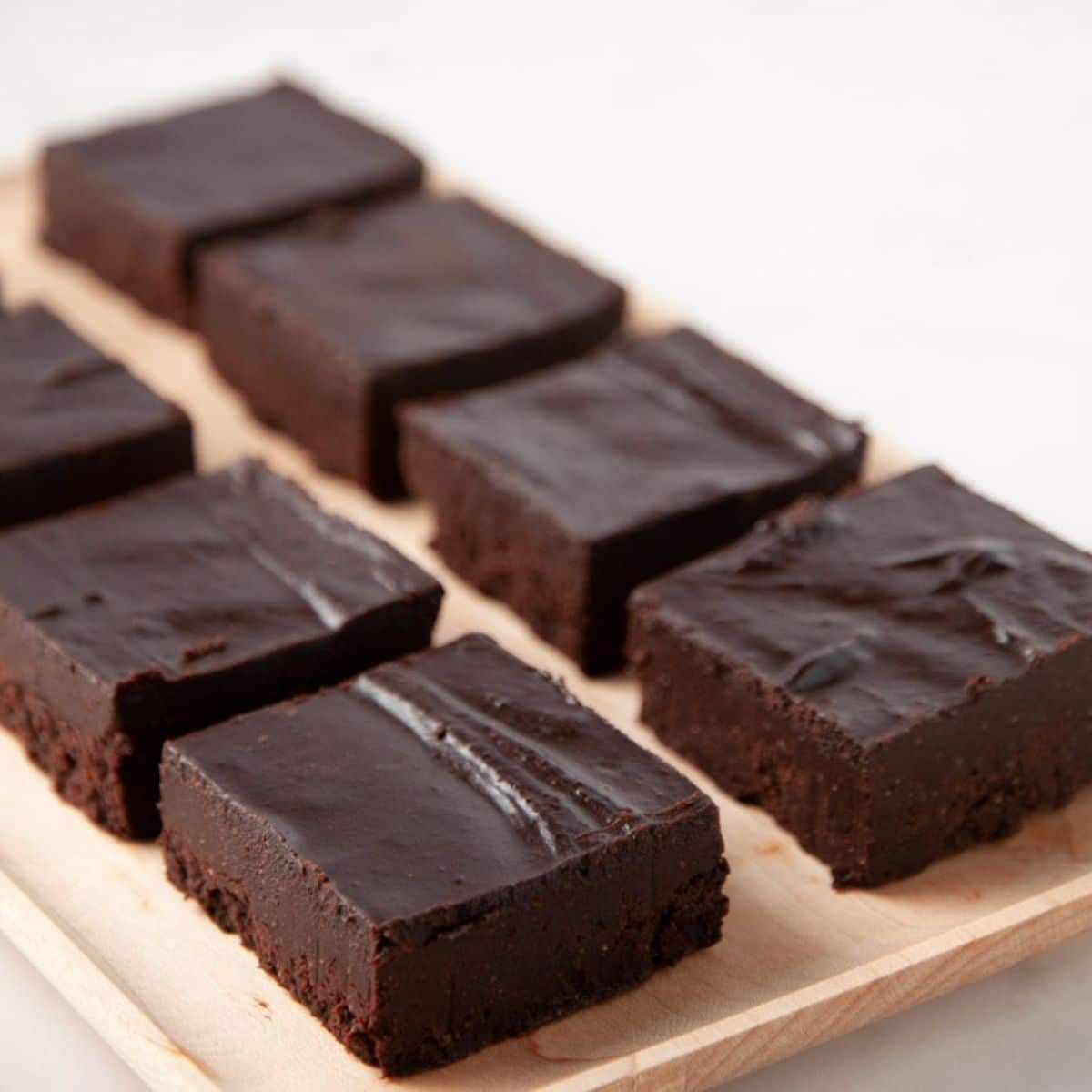 Few foods showcase chocolate in all its glory as well as fudge does. This paleo fudge recipe delivers the ultimate chocolate flavor without holding anything back.
The fudge is indulgent and luxurious, with a smooth but chewy texture that envelops you in flavor. Make this easy recipe for your next party or school bake sale!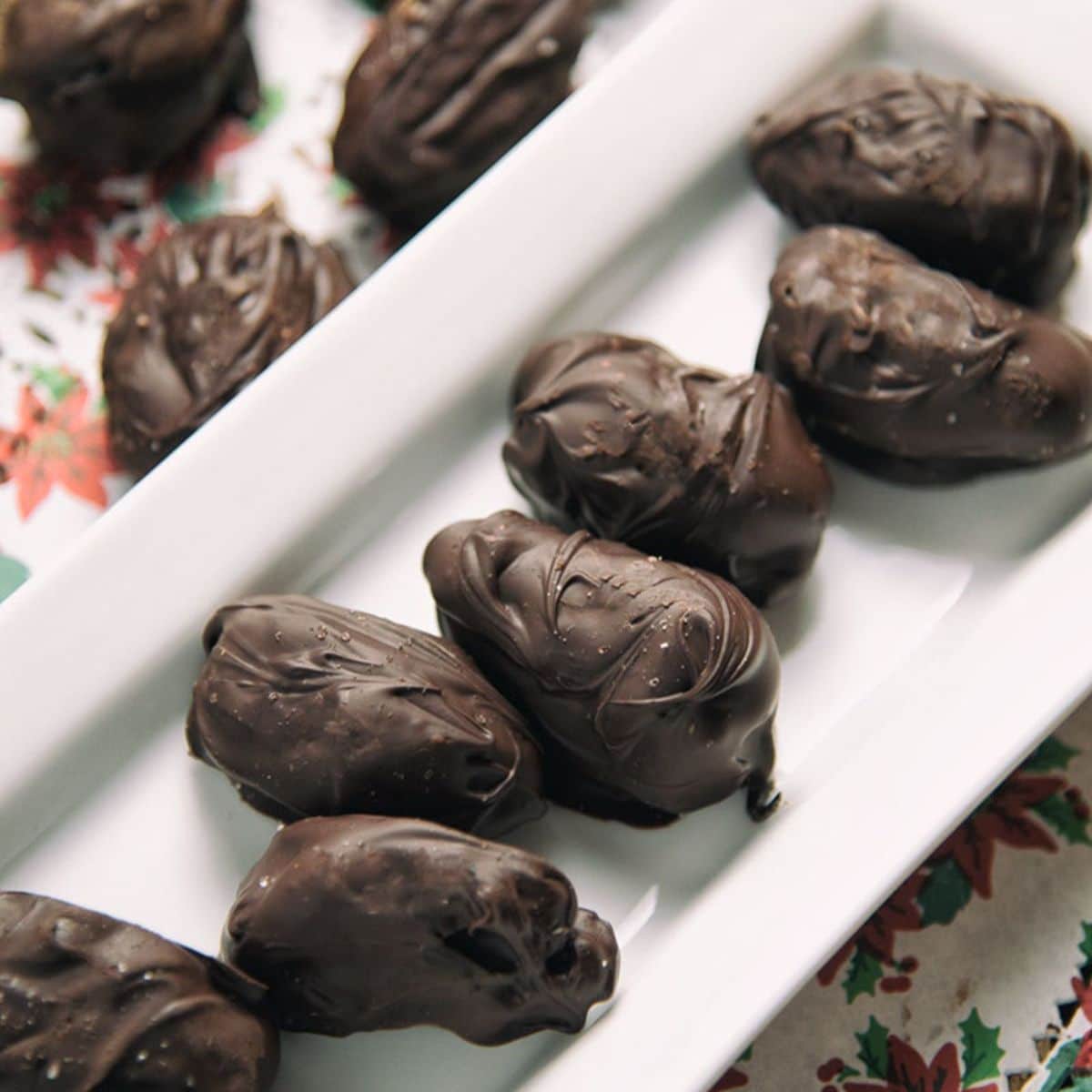 The name of this recipe is a mouthful, but so are the dates! Dates are a criminally underappreciated treat, with a slightly spicy caramel-like flavor that makes your mouth water.
This recipe harnesses the natural sweetness of dates and combines it with nutty almond butter and decadent dark chocolate for an out-of-this-world flavor.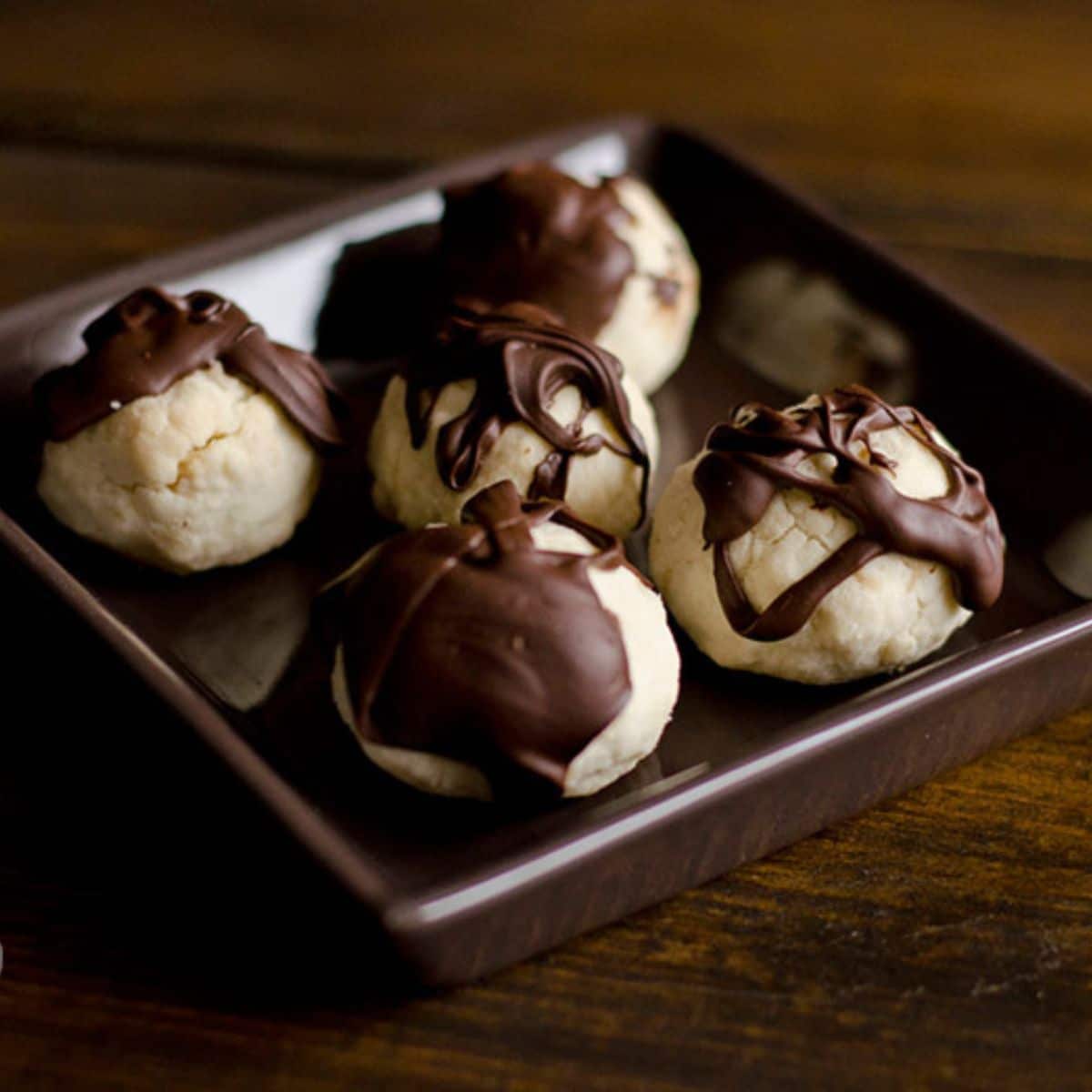 These adorable shortbreads have dark chocolate sauce drizzled over them for a scrumptious combination of flavors and textures.
The shortbreads are crumbly and buttery, while the chocolate is smooth and decadent. You only need five ingredients for this recipe to come together, and it's a brilliant treat for holiday parties, bake sales or at-home treats.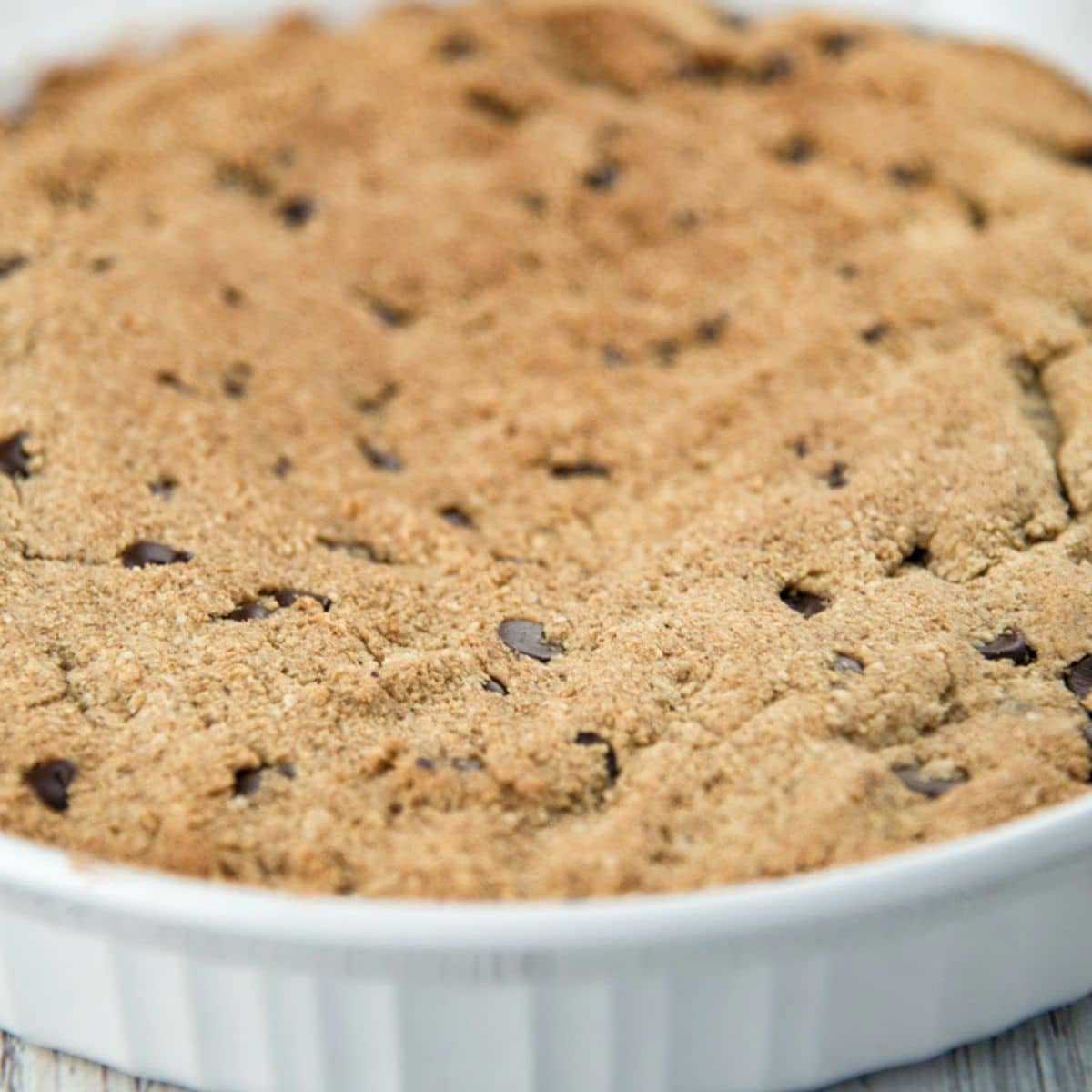 Why make traditional chocolate chip cookies when you can make this ravishing chocolate chip cookie cake? This giant cookie cake is a tasty treat for a movie night, romantic evening, or birthday party!
The chocolate chips melt in your mouth and mix with the buttery, nutty taste of vanilla cookie for a heavenly experience.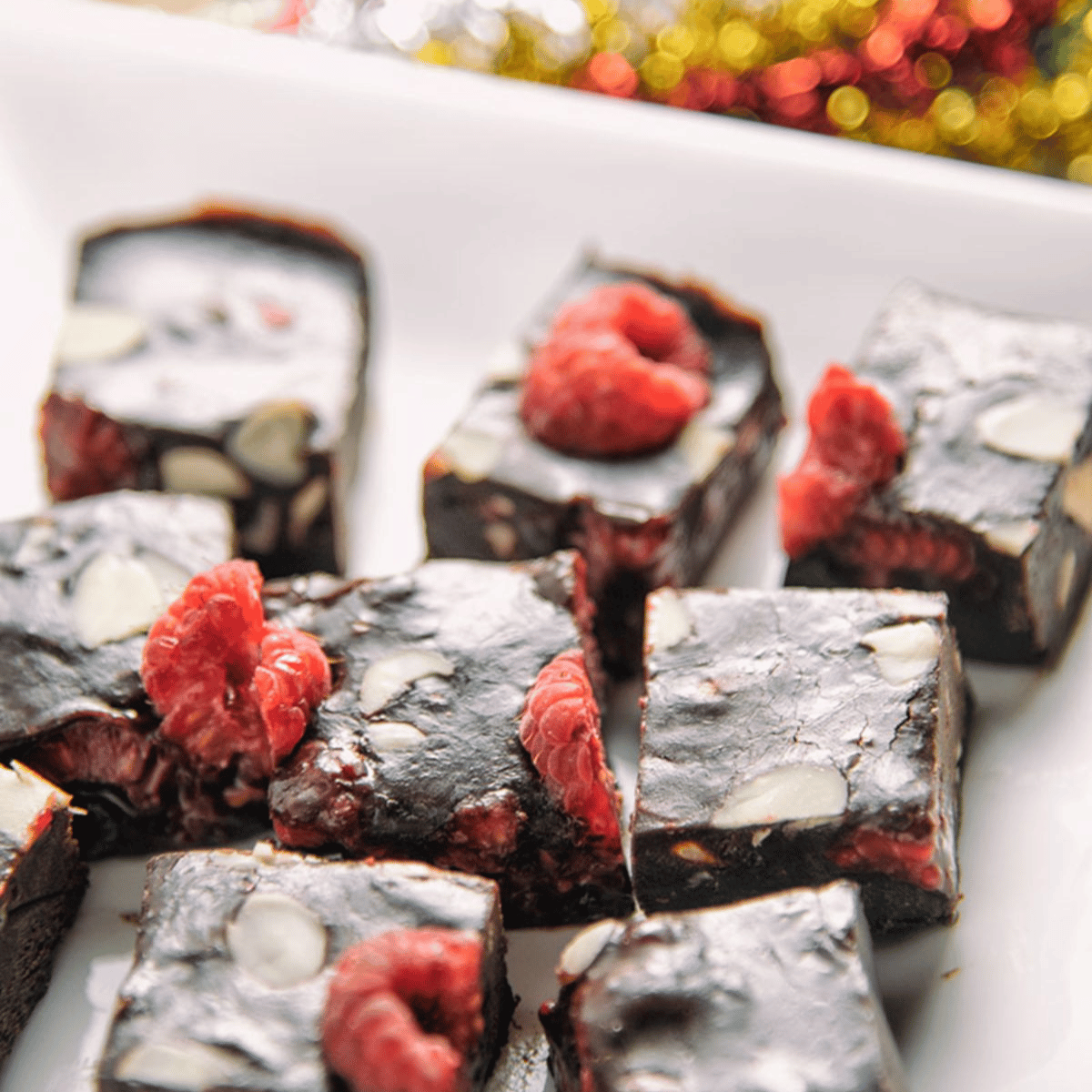 If you want something with a fruity flavor, these no-bake bars have the tart, sour sweetness of fresh raspberries paired with the fudgy taste of dark chocolate.
Roasted almonds give the tiny bars a pleasant crunch and nuttiness that ties all the flavors together beautifully. And best of all, you don't need to turn on the oven!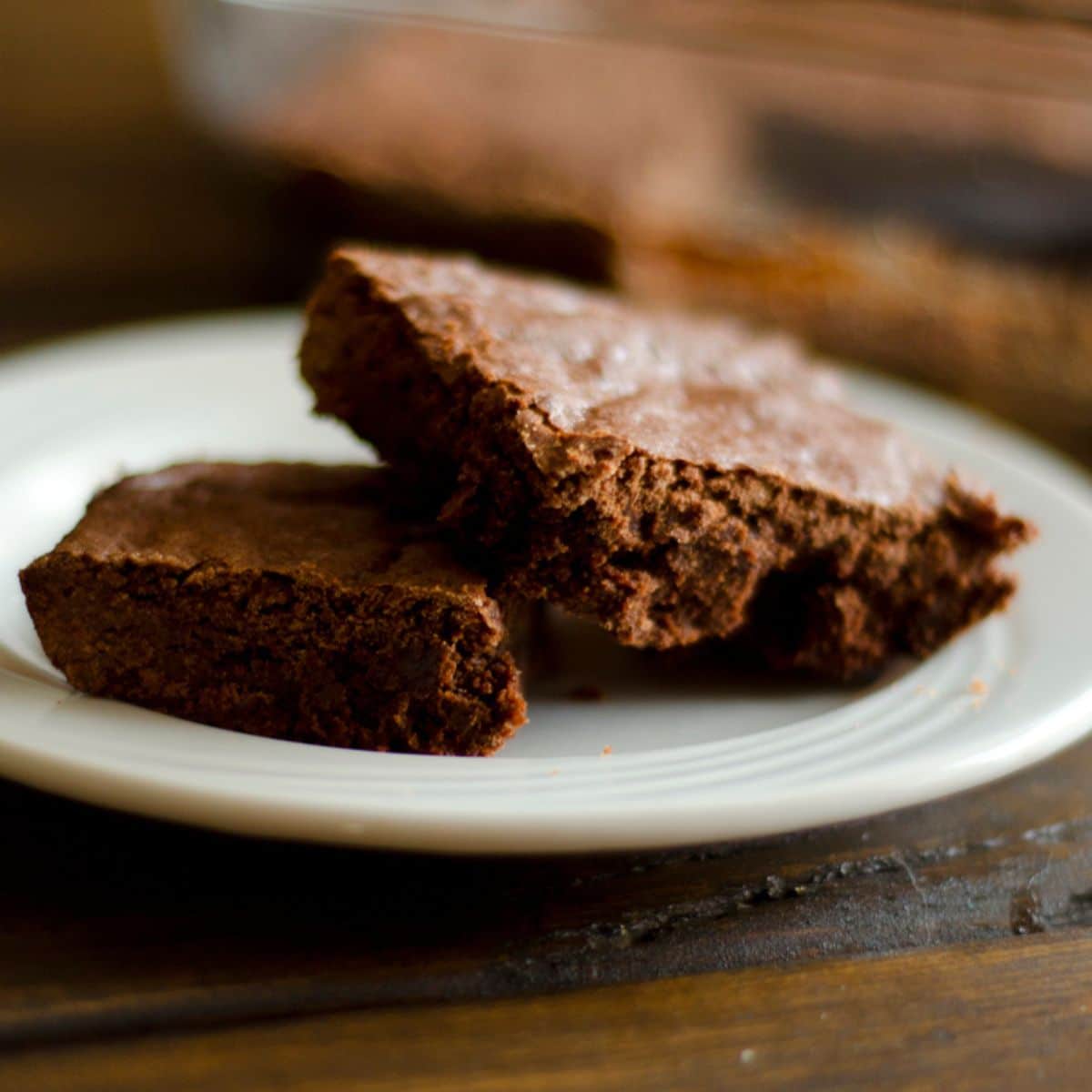 The best paleo chocolate brownies you will ever have, this recipe combines warm vanilla with the sweet earthiness of maple syrup to elevate the cocoa taste.
The result is a flavorful, gooey brownie that excites your senses and keeps you coming back for more. This recipe is conveniently nut-free, but you can add your favorite chopped nuts to the batter.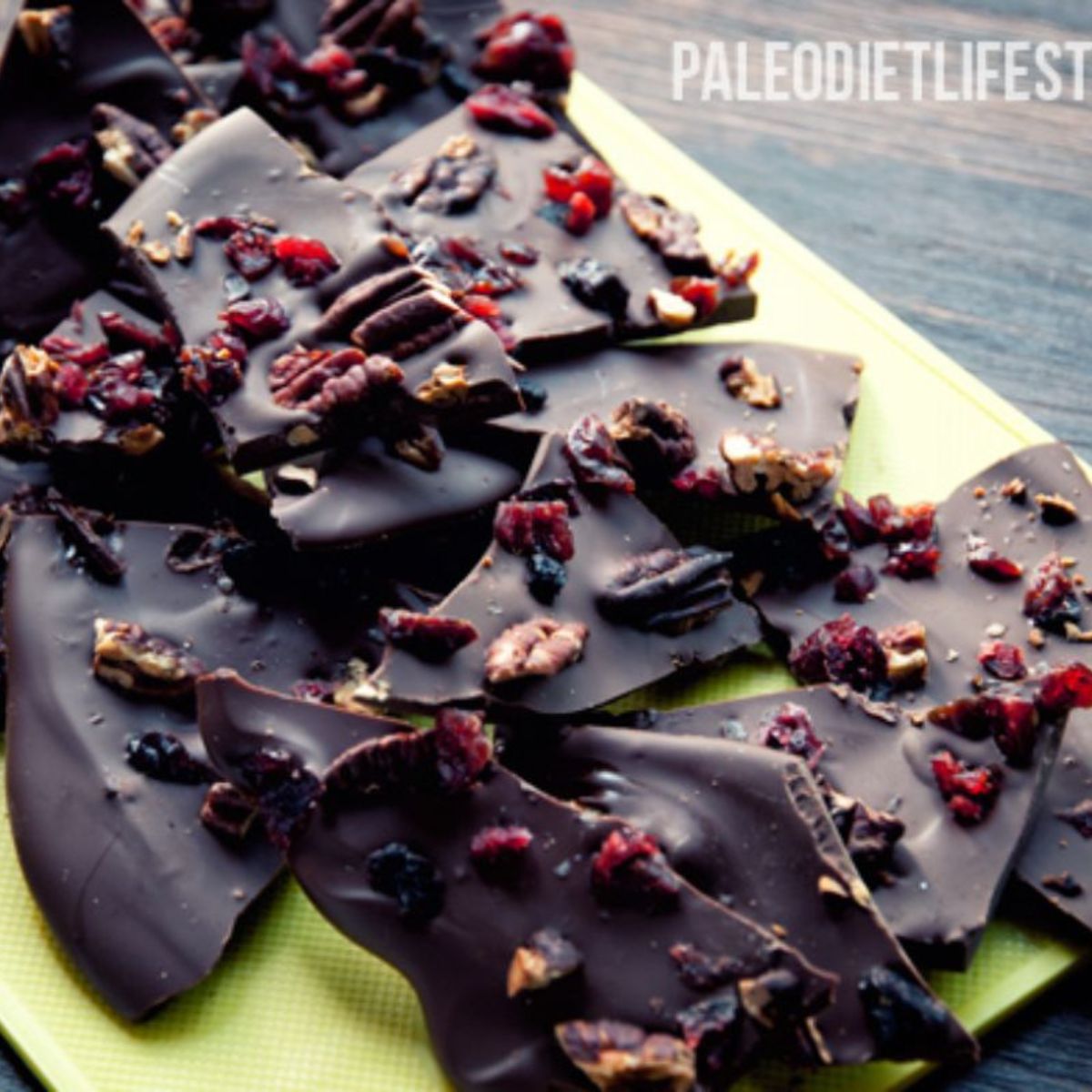 This fun twist on traditional chocolate bark is a myriad of dazzling flavors that play well with one another. You only need three ingredients, some salt, and 30 minutes to make a crunchy, sweet, salty, chocolatey batch of bark.
This recipe calls for dried cherries or cranberries and pecans, but don't be afraid to make it your own by using different dried fruit like blueberries or your favorite nut like almonds.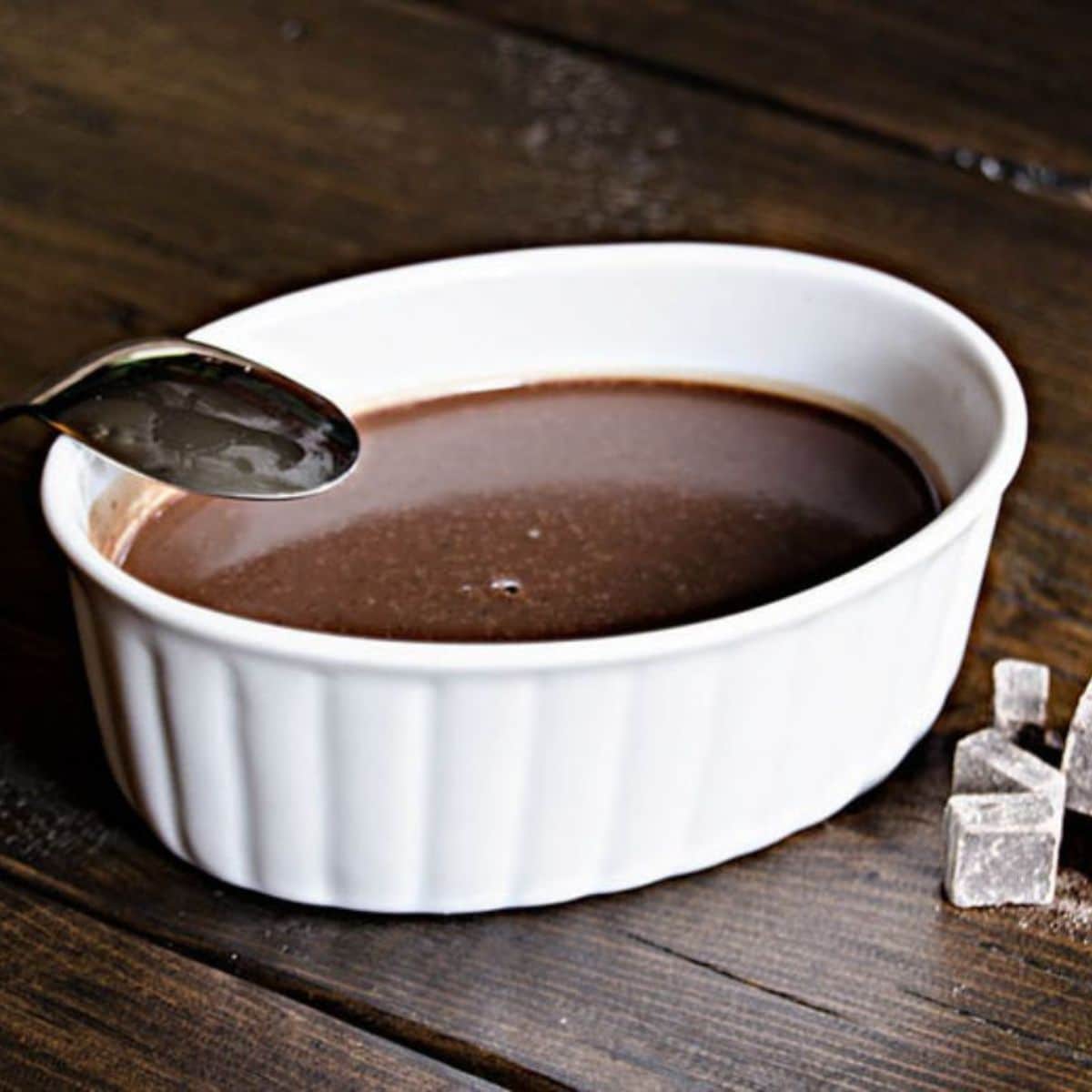 Coffee and chocolate are a match made in heaven, and f you don't believe us, try this outstanding mousse recipe. This recipe uses ground coffee beans to create a warm and complex flavor that is earthy and sugary.
While the taste is to die for, the texture of this mousse is even better. It's creamy and airy with a silky texture on your tongue. Unsurprisingly, this dessert pairs well with a hot cup of coffee!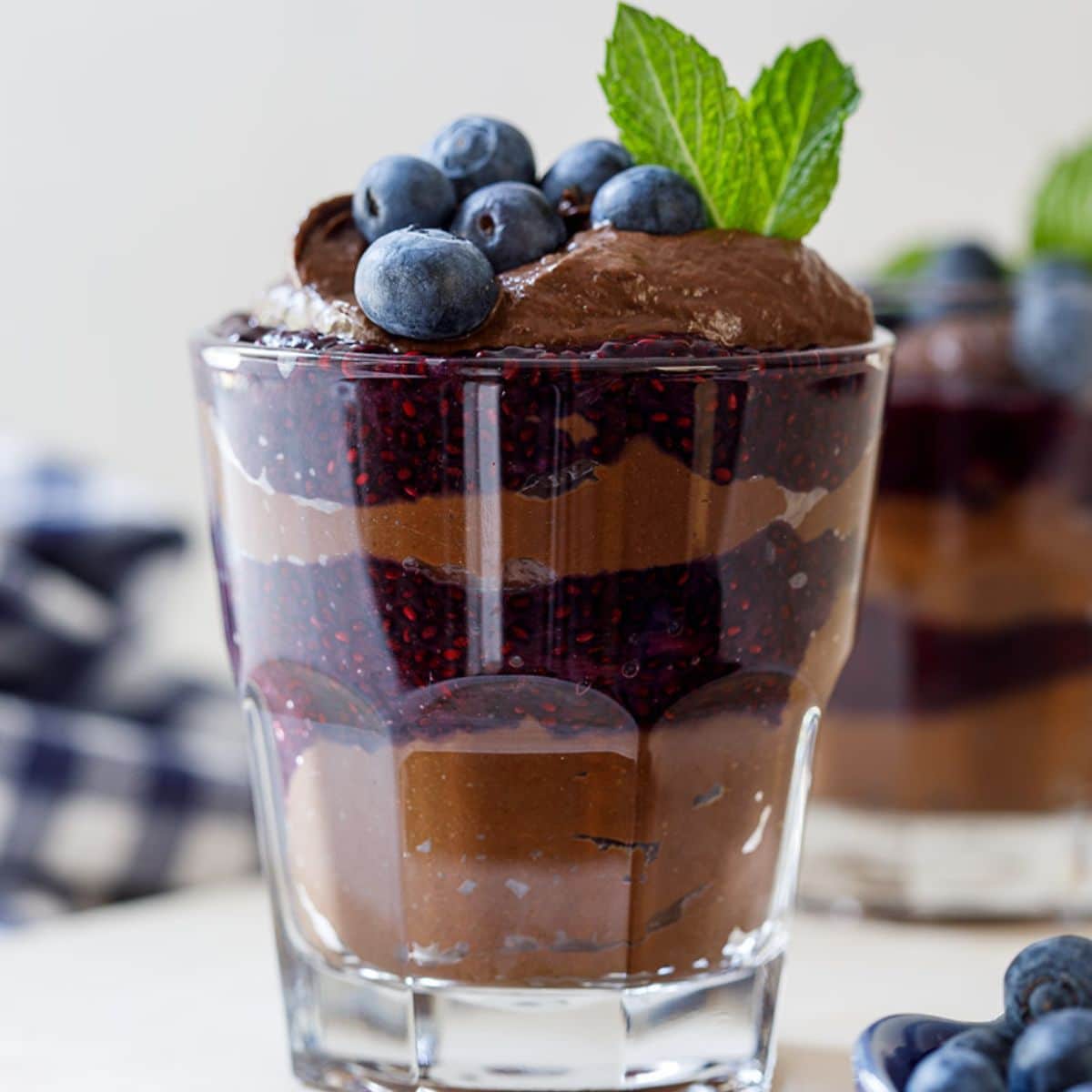 This fruity and chocolatey parfait is a unique and yummy recipe featuring fresh blueberries, crunchy chia seeds, and a creamy chocolate avocado mousse. This layered parfait combines several wonderful textures for an interesting snack.
It's ideal for breakfast, a light lunch, an afternoon snack, or a healthy dessert. And you can make extra mousse to have handy because you'll be in love with the taste.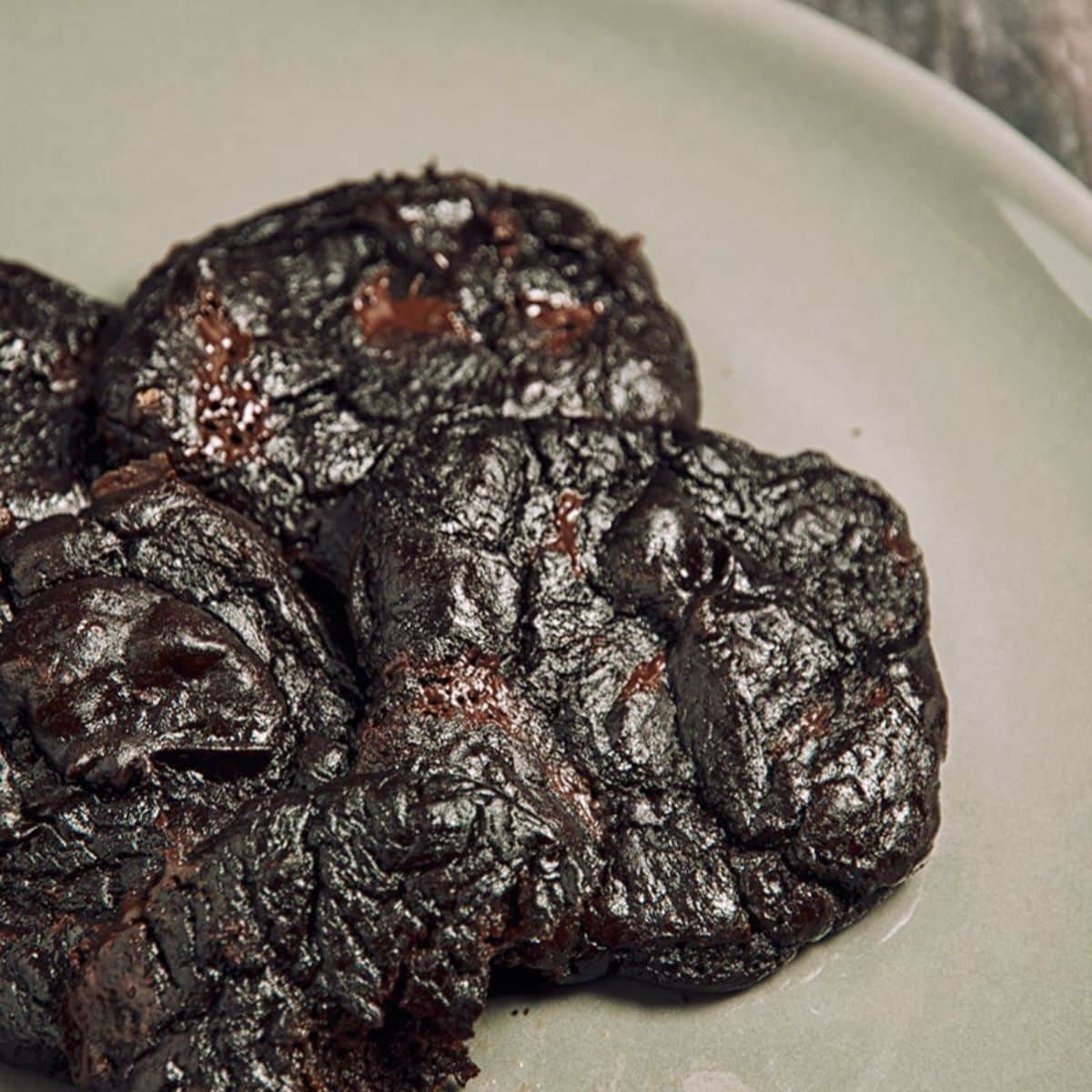 These cookies are a surprising and yummy combination of avocado, chocolate, and banana.
We know avocado in a dessert can seem off, but once you taste these moist and flavorful cookies, you'll be a believer. With a touch of honey, these sweet cookies are earthy and mouthwatering.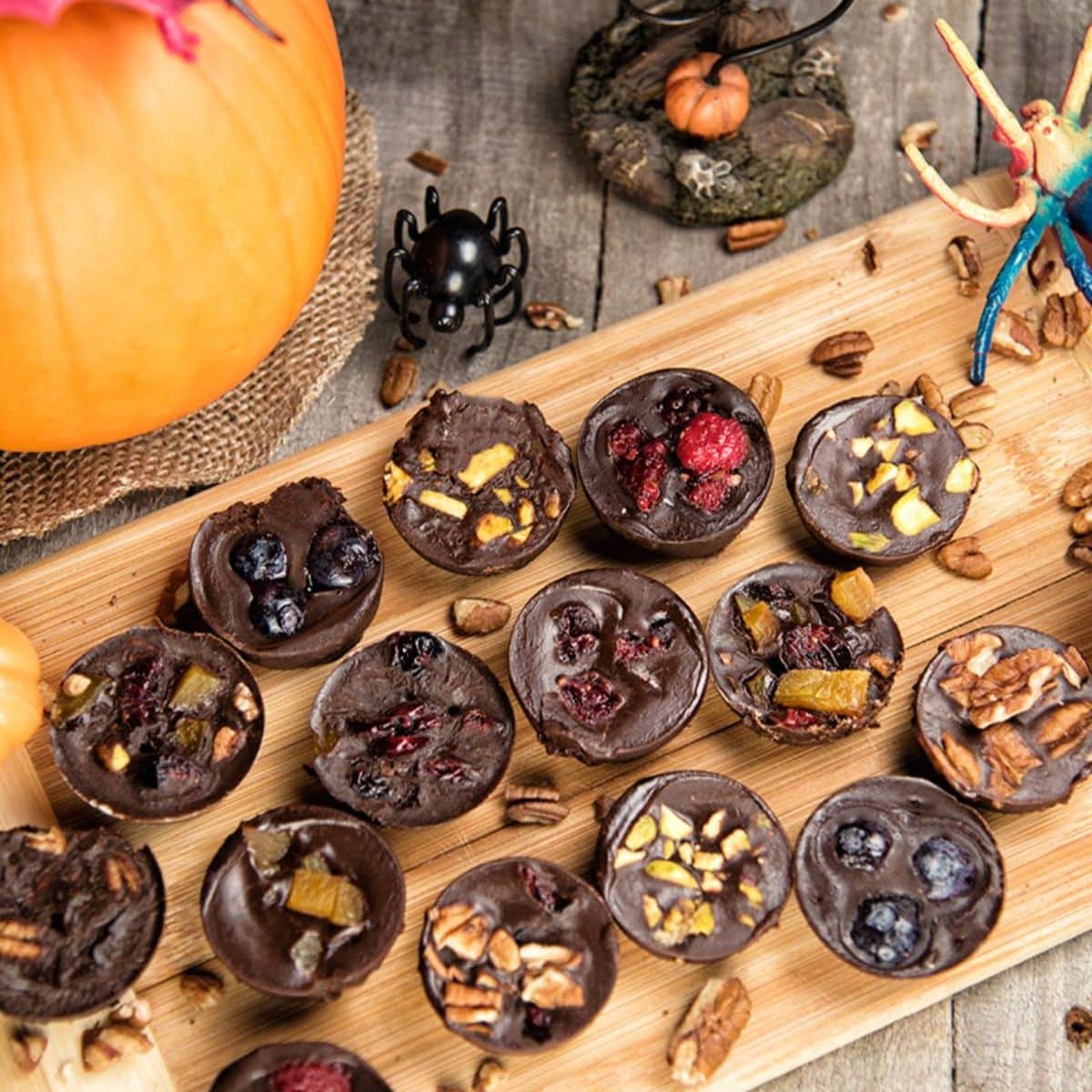 These chocolate coconut bites are delectable treats perfect for dessert, a party, or a secret snack in the middle of the day. They have a hearty taste with hints of vanilla and honey that enhance the rich flavors of coconut and chocolate.
Top them with whatever you want, such as dried fruit, nuts, coconut flakes, or even more chocolate!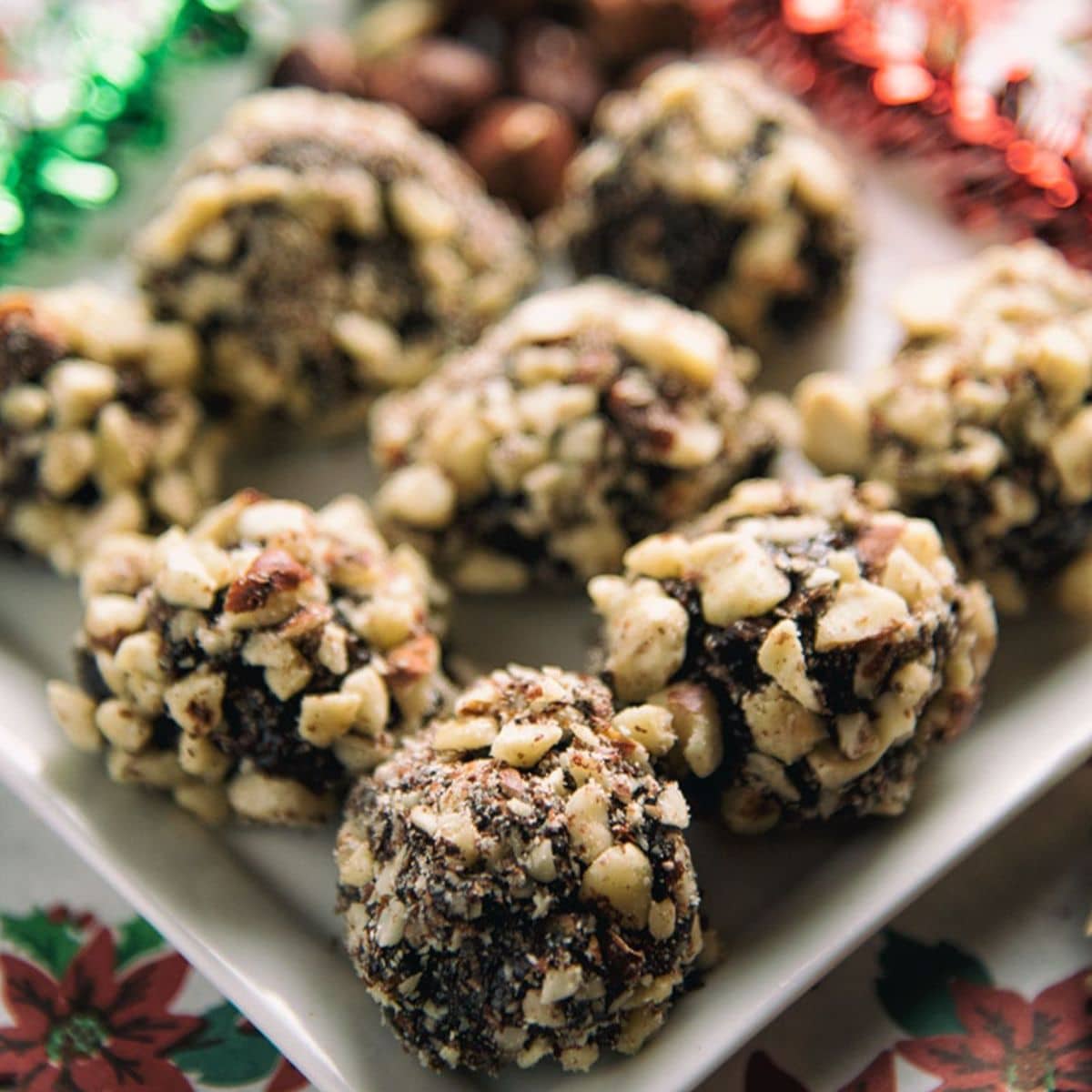 Hazelnuts don't get the love they deserve. They have a toasted sweet flavor that can elevate any dessert and excite your tastebuds with their elegant but earthy taste.
This easy dessert recipe showcases how splendid this underappreciated nut is, pairing it with chewy chocolate balls balanced by the crunchy nuts. They're a wonderful on-the-go snack or holiday dessert if you want something quick and simple that everyone will adore.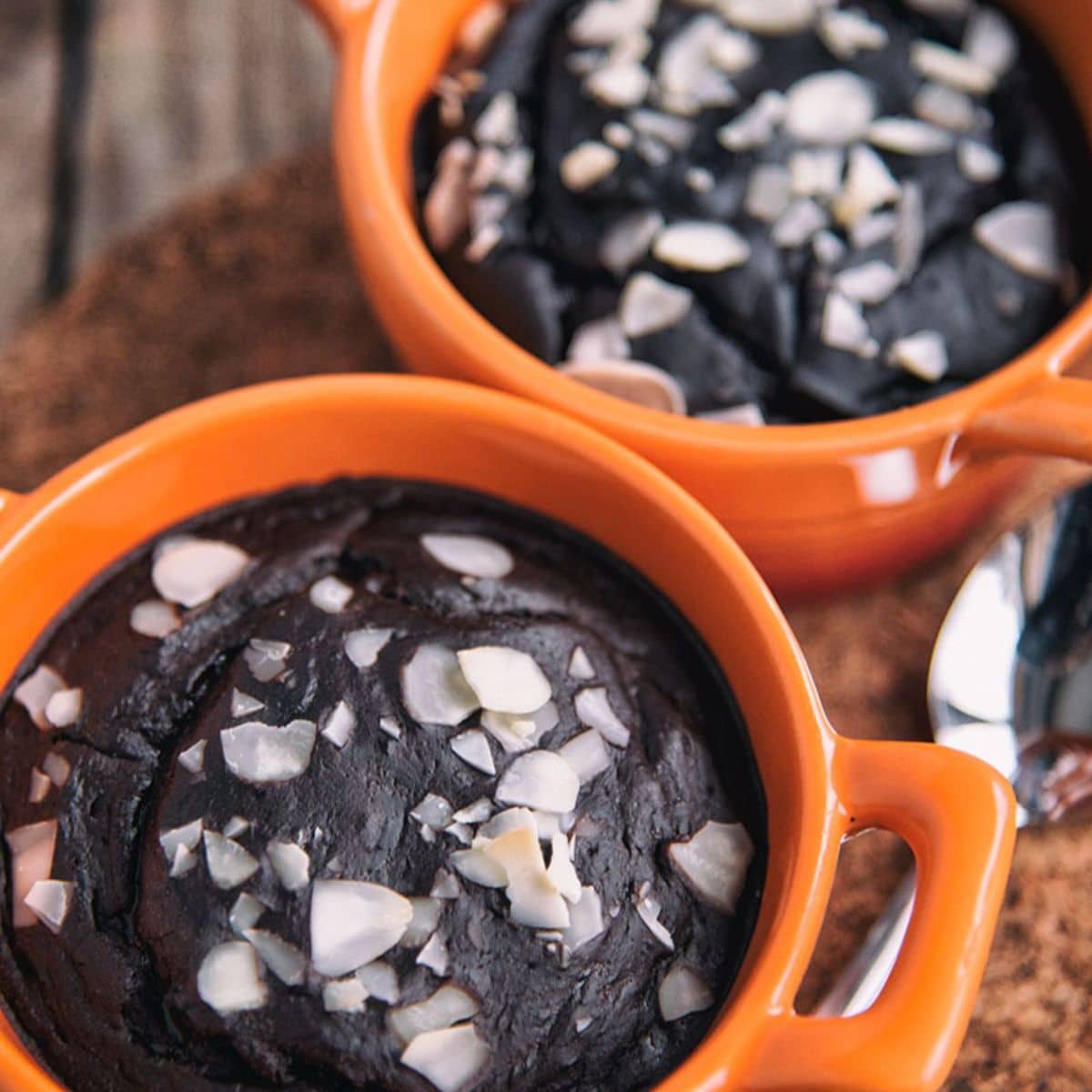 Paleo people can use nut flours and other non-grain flours, but if you want a completely flourless cake recipe in your back pocket, this is the best one. You only need six ingredients and less than an hour to make these moist and dense flourless cakes.
They have an intense chocolate flavor with hints of vanilla, banana, and honey, resulting in a sensational and unforgettable flavor. And the sliced almonds on top add the perfect crunch to the soft cake.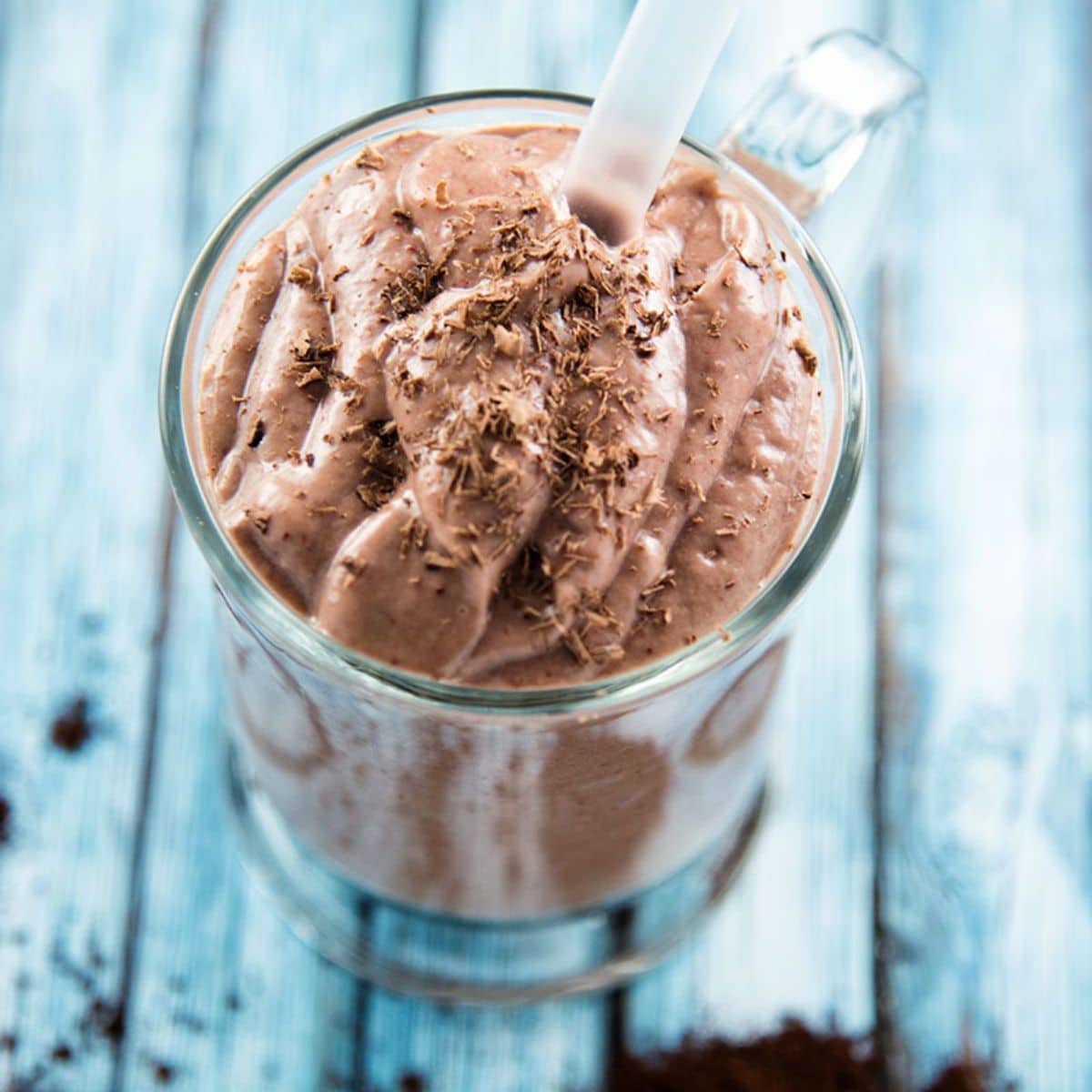 If you want to make your smoothies a little sweeter and richer, try this fabulous and innovative recipe. The smoothie is silky soft in your mouth and packs a flavorful punch of fruit and chocolate.
The strawberries bring a bright, sweet taste that melds well with the potent chocolate flavor. With avocados, coconut milk, and honey, the smoothie is creamy and velvety with every sip.
Final Thoughts
It's easy to think of chocolate as an indulgent, naughty ingredient, but it can be healthy when it's used properly and not processed. Many of the recipes above feature fruits and nuts, adding nutrition to even the lushest desserts!
By now, your mouth is probably watering, so try one of these paleo chocolate recipes and fall in love with chocolate all over again.