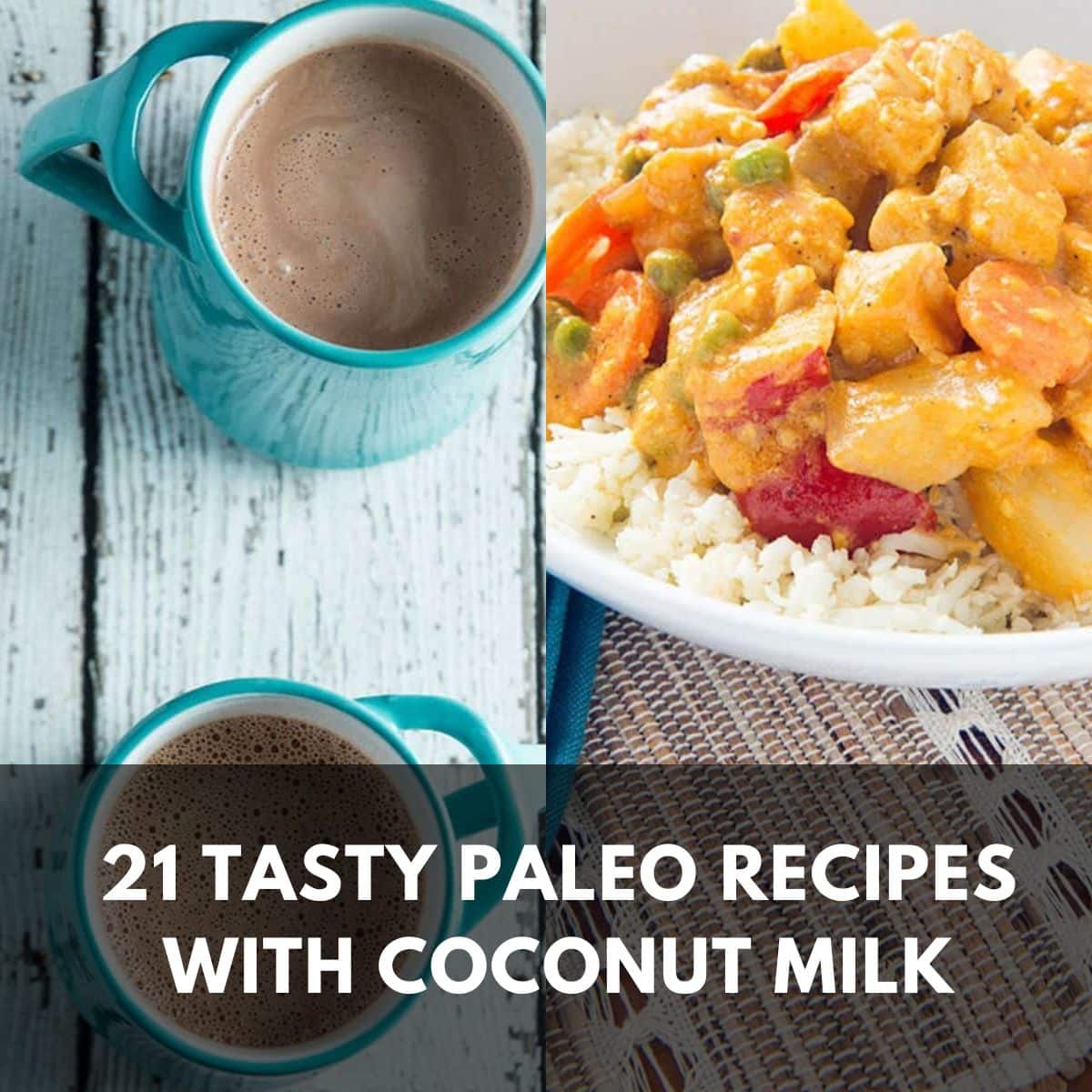 Coconut milk is a paleo person's best friend, as it's the perfect alternative to traditional dairy, and it's easy to keep several cans of coconut milk on hand. You may use your coconut milk for soups and desserts, but that's only a fraction of its potential!
Check out 21 yummy paleo recipes with coconut milk to see what this simple ingredient can do.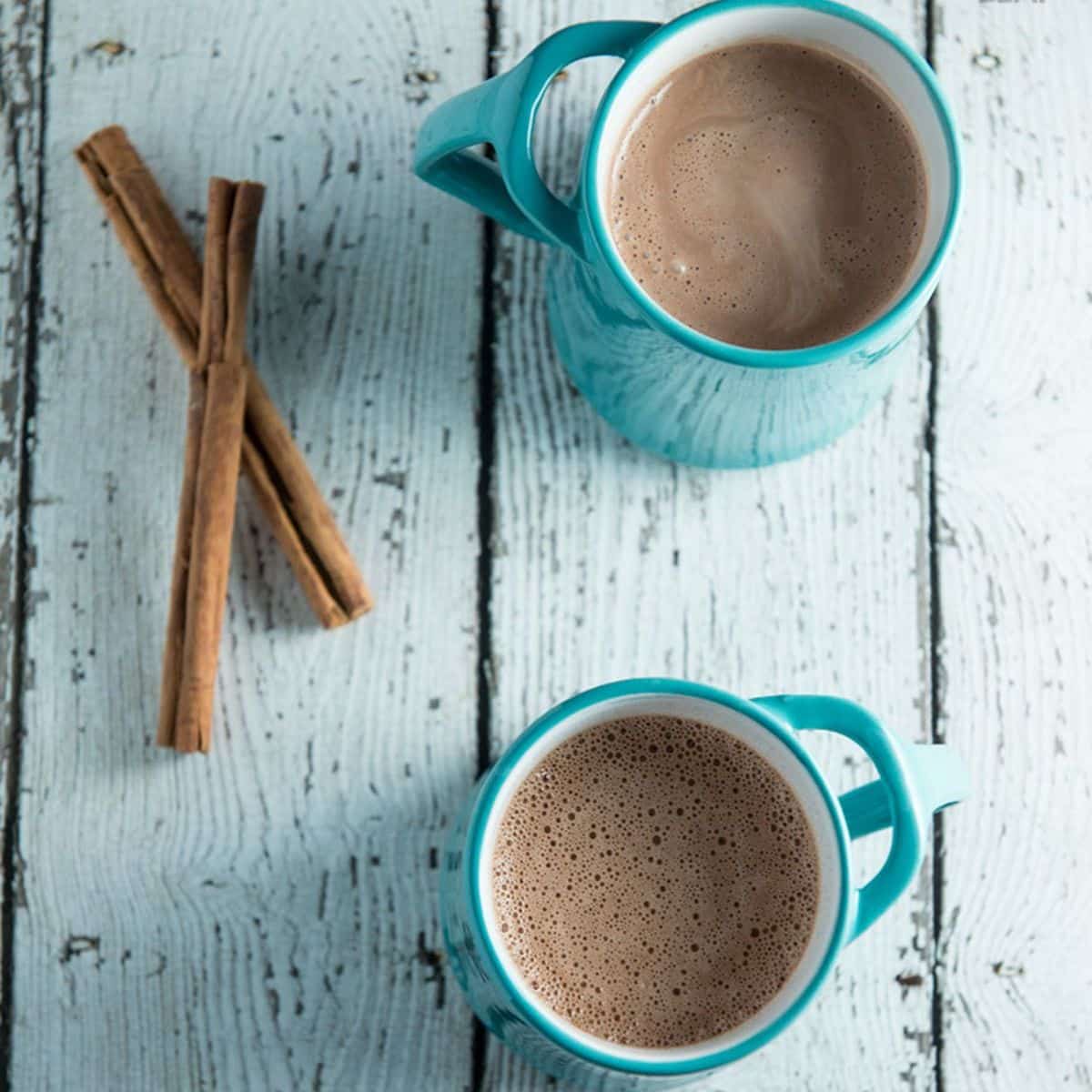 This coconut milk hot chocolate is the perfect combination of creamy coconut milk and decadent chocolate. This delightful recipe is easy to make and will make you wonder why anyone would ever make hot cocoa with regular milk. With a teaspoon of vanilla extract, it's a cozy and delicious treat on cold winter days.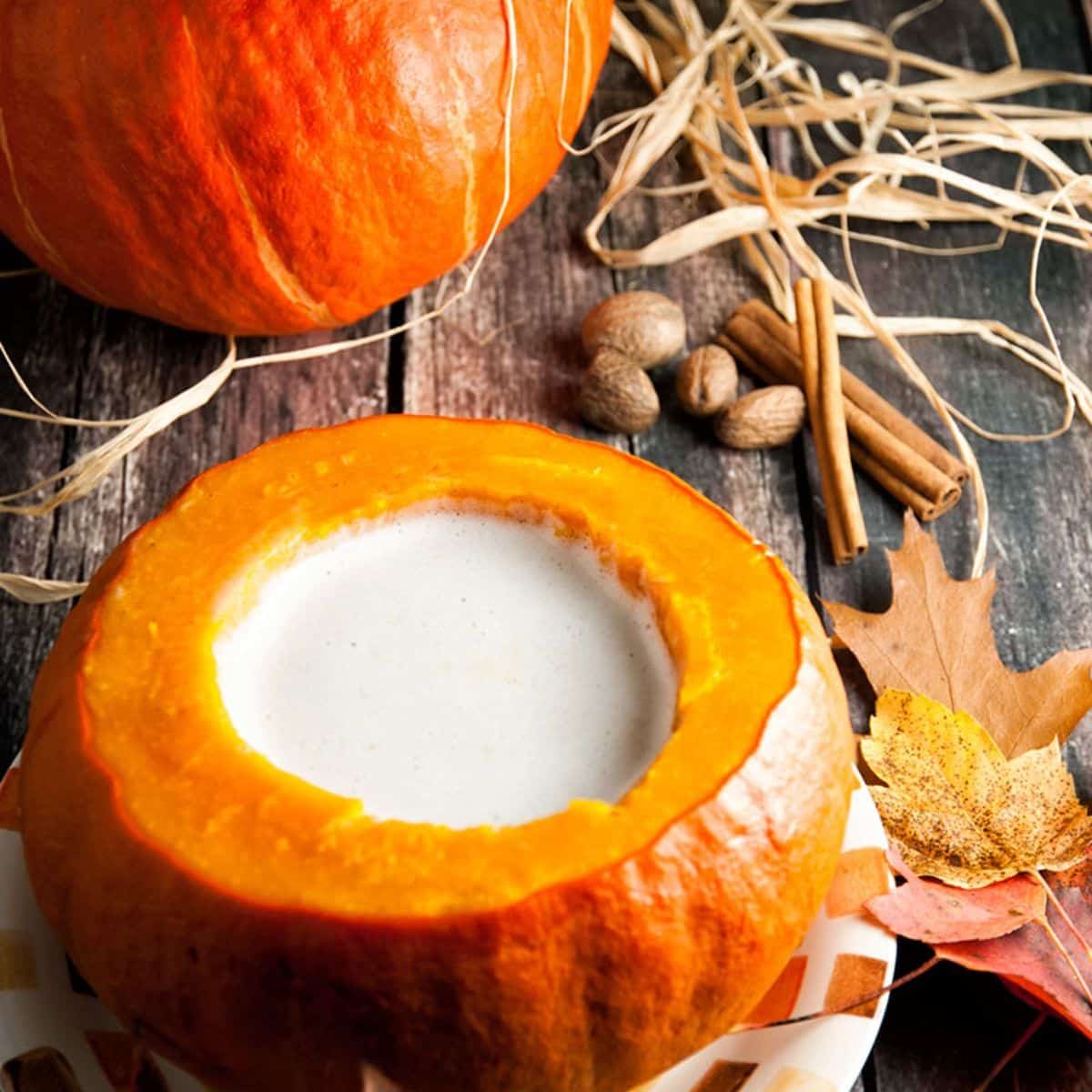 If you have a dinner party or holiday party coming up, this coconut milk dessert will blow your friends and family away. These amber cups hold a creamy coconut mixture that is frothy and sweet, and the presentation is adorable and festive. It's a lovely treat for an autumn get-together, with the punchy cinnamon flavor people associate with fall.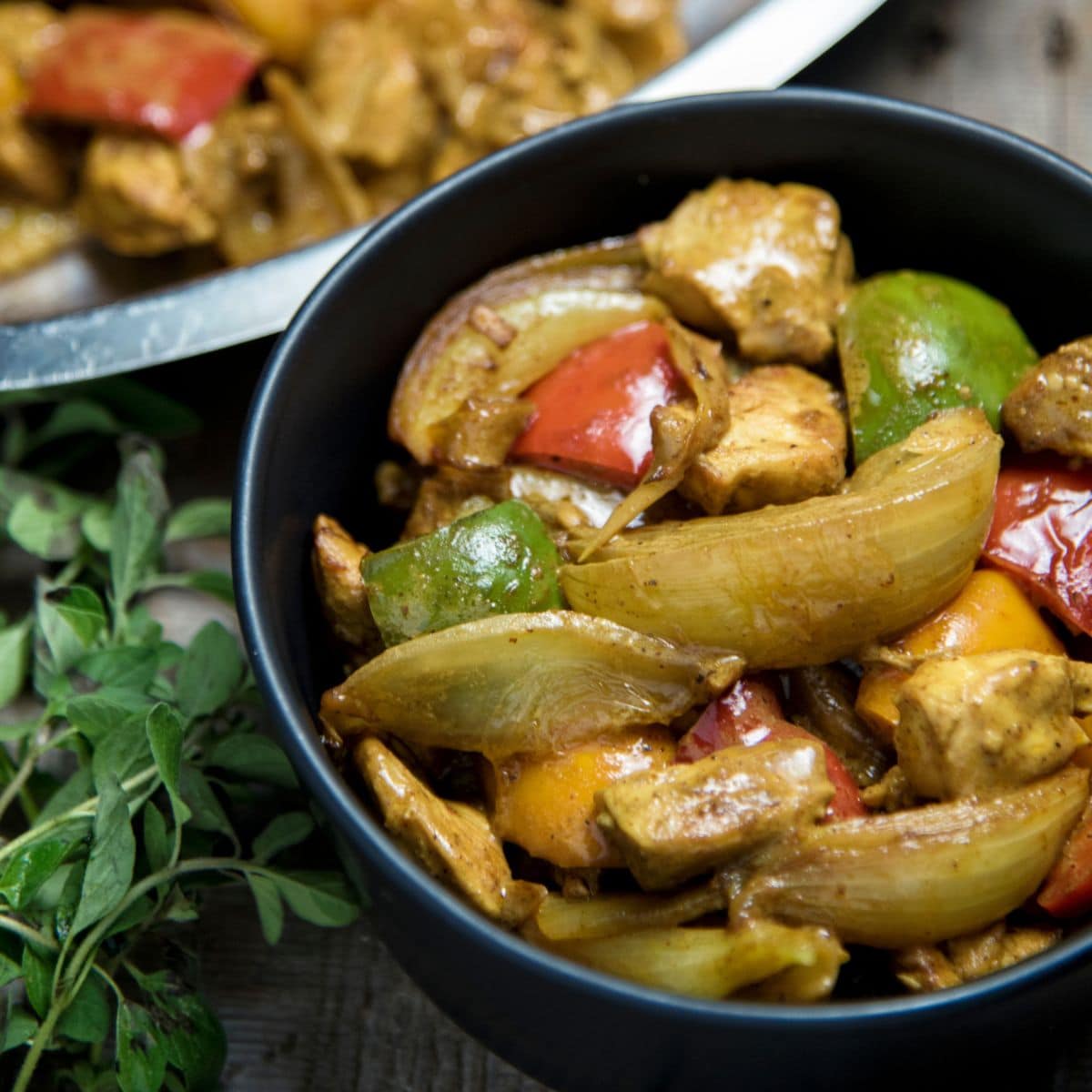 Moving on to a more savory recipe, this chicken curry with coconut milk is a sensational dinner that comes together in just 35 minutes, so it's perfect for busy weeknights when you want something warm and tasty.
It has yummy veggies like onions and peppers with bold spices, creating the decadent Indian flavors everybody adores. And coconut milk is the secret weapon of this dish, making the curry well-balanced and velvety smooth.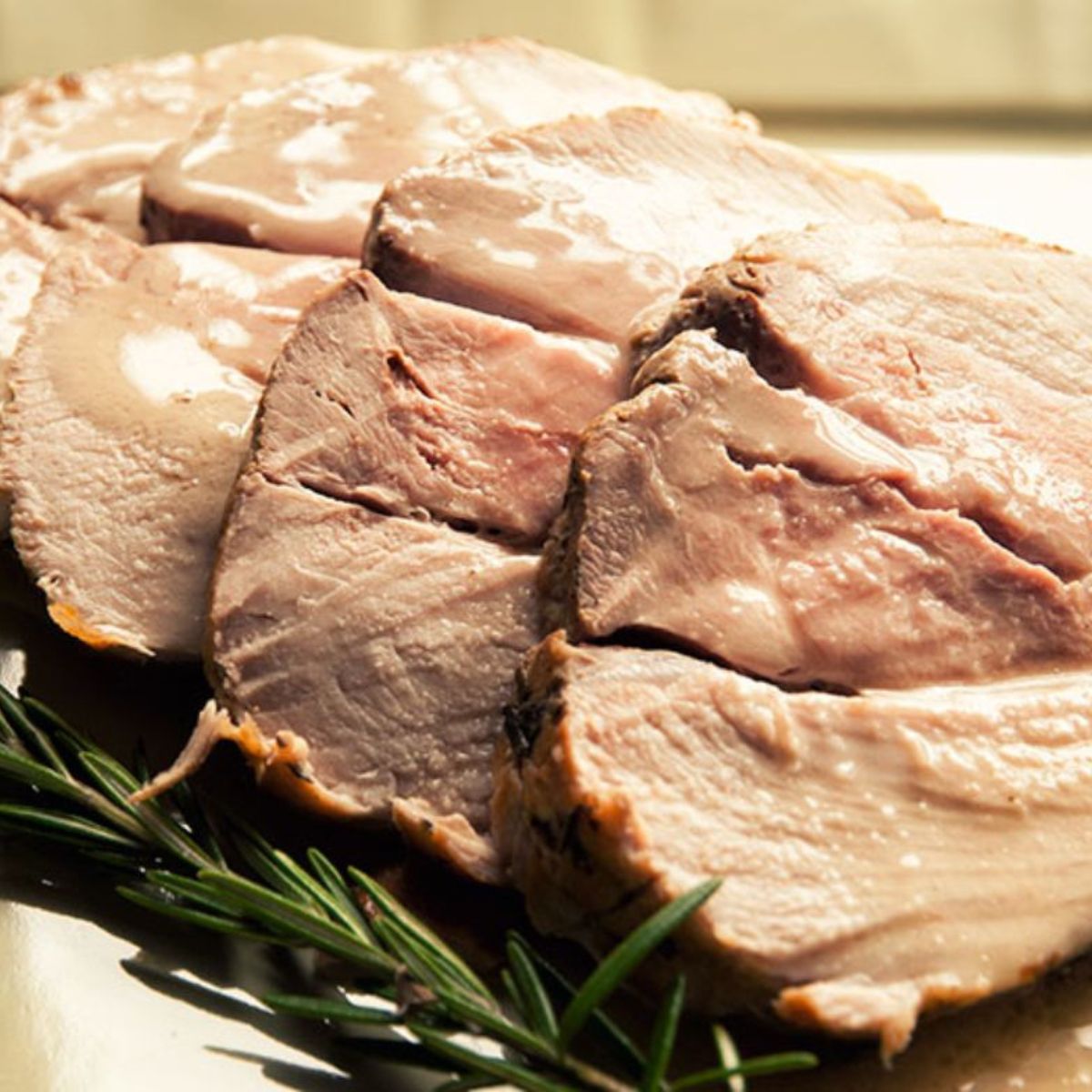 Pork, while paleo-friendly and nutritious, can be bland compared to other proteins. But this paleo coconut milk recipe showcases the potential of this protein, delivering a delicate texture and rich flavor.
This slow-cook recipe also sprinkles plenty of herbs on the pork, creating an earthy and thriving flavor that will get you excited for every bite. The key is to braise the pork as slowly as possible so the indulgent coconut milk can seep in and soften the meat while injecting flavor.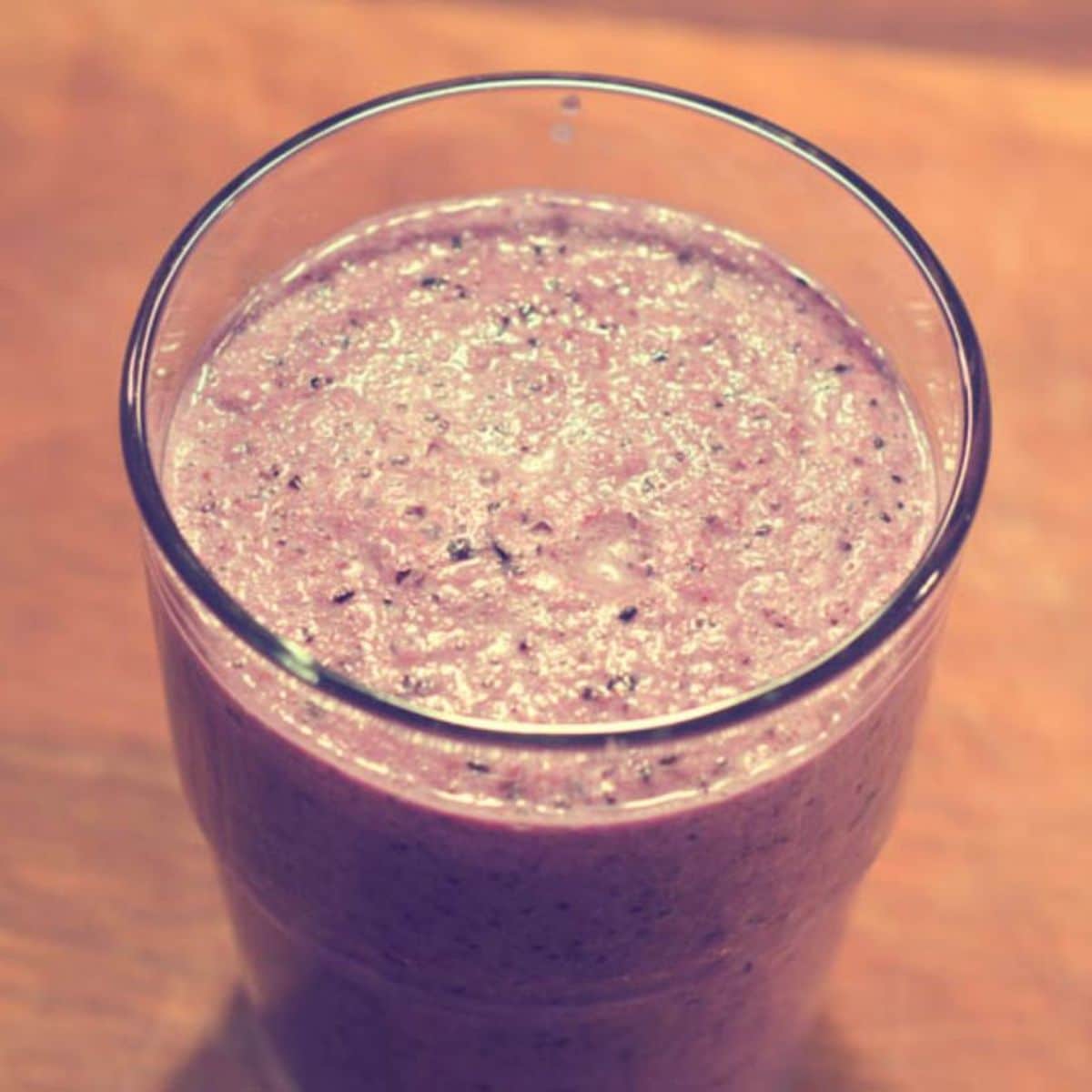 Many people don't know that blueberries and cucumbers are a match made in heaven. They both have a refreshing flavor, but the tart berries bring are balanced by the watery taste of cucumber. You only need four ingredients and a few minutes to make this smoothie, so it's an excellent coconut-y treat for your busy mornings or midday crashes.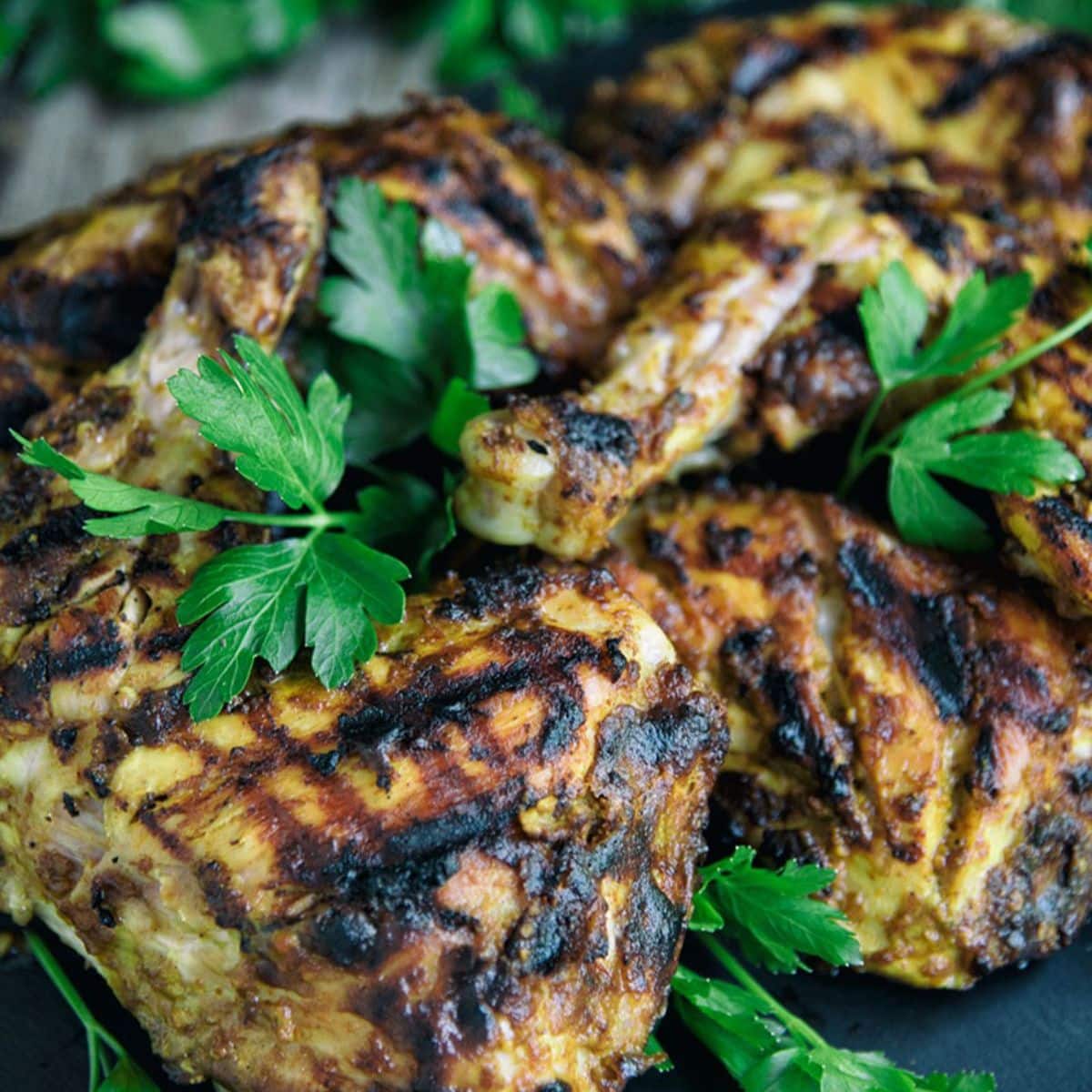 This coconut milk recipe is bursting with bold and mouthwatering Indian flavors. With coriander, cumin, turmeric, cayenne, paprika, garam masala, and more spices, this well-seasoned dish delivers a delightful taste in every bite.
The combination of rich spices melts into the sweet coconut milk to create a balanced delectable flavor. And the texture of the chicken legs is sensational, with the perfect level of tenderness and moisture.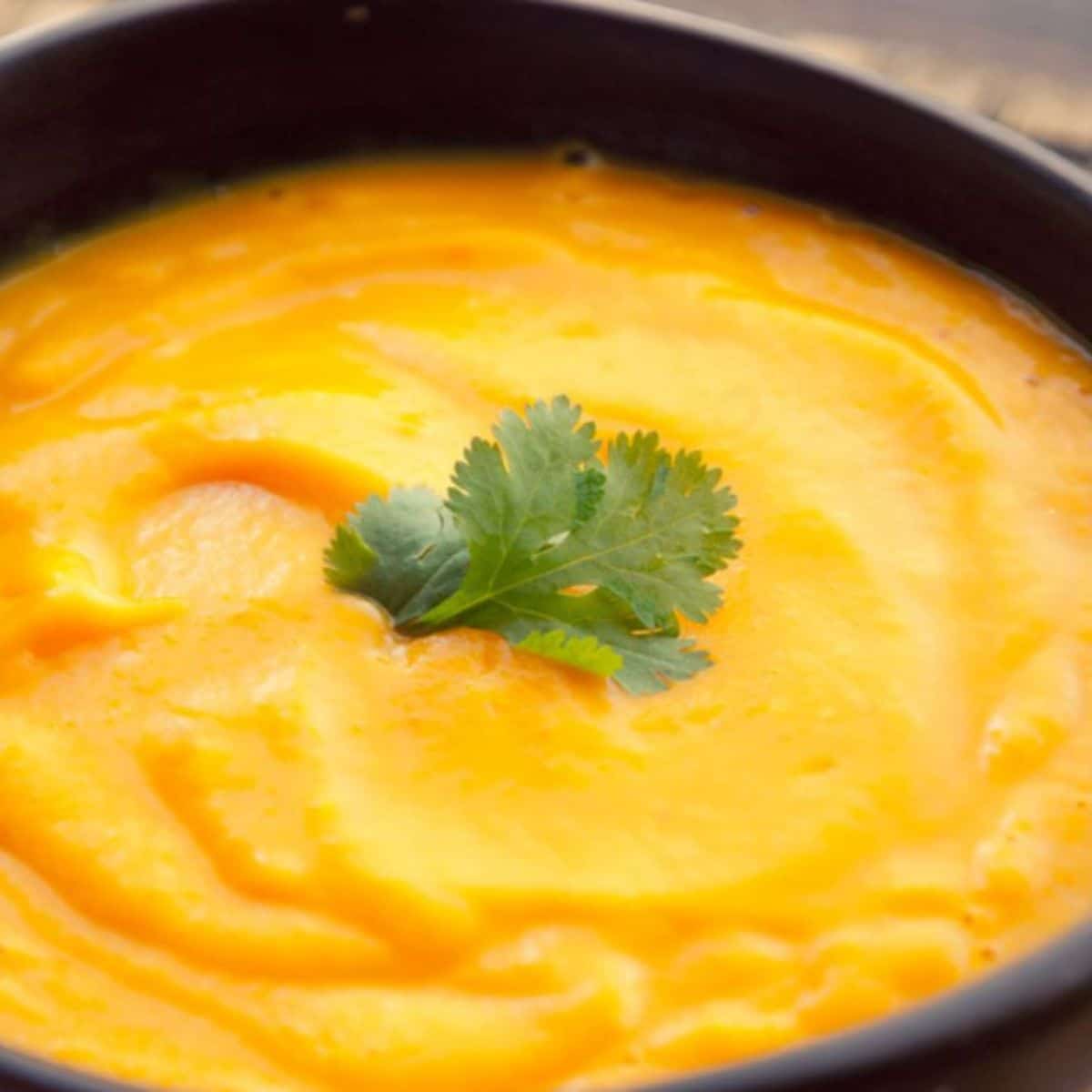 No butternut squash recipe can compete with this one. This recipe is easy and flexible, as you can use any herb you want, and the only spices you need are salt and pepper.
This butternut squash soup is supremely creamy and luscious, combining the soft texture of butternut squash and coconut milk to create a velvety smooth soup. And while both coconut milk and the butternut squash are sweet, their flavors complement one another, creating a tropical and earthy taste.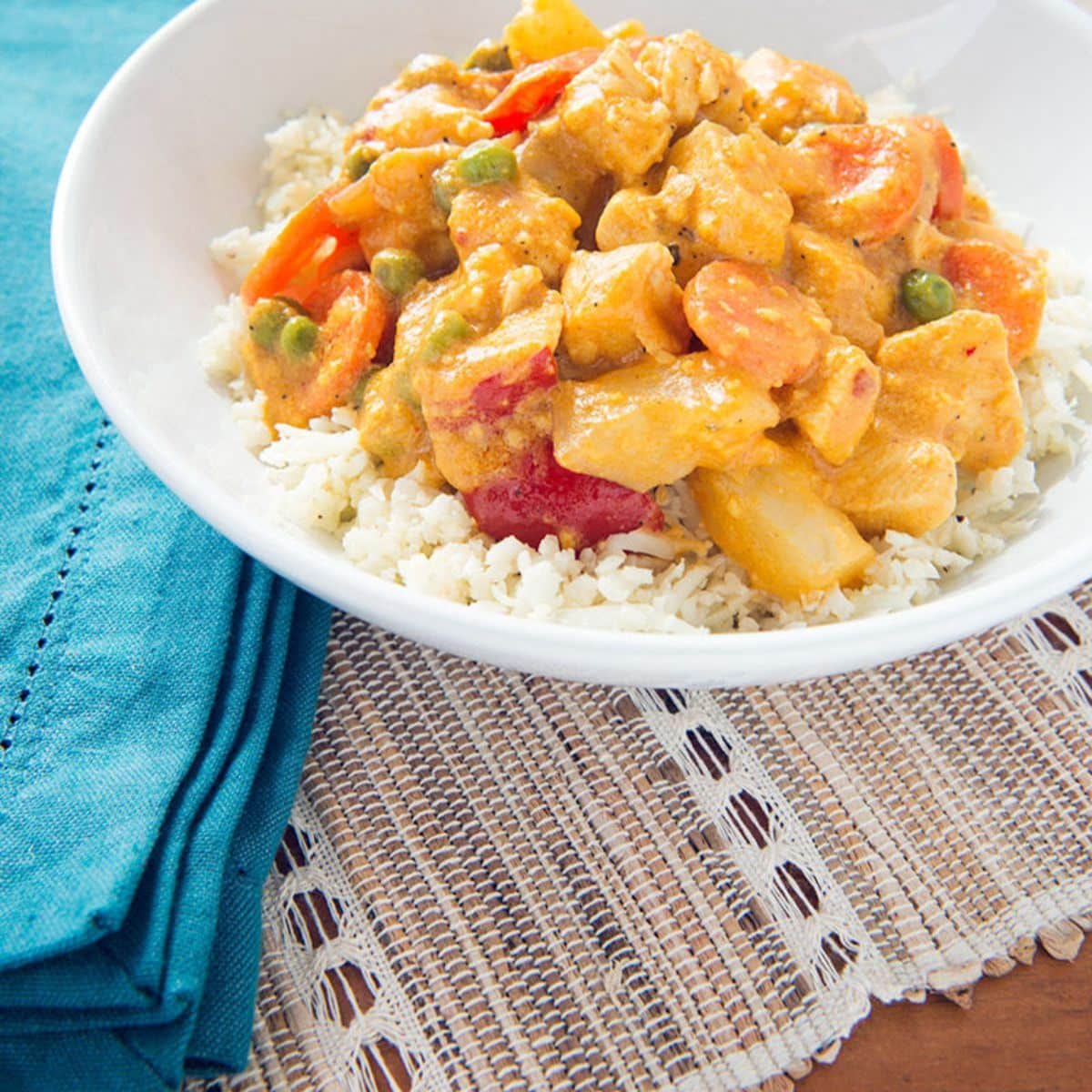 Another fabulous Indian recipe that utilizes coconut milk is this chicken korma. Korma is traditionally made with coconut milk, so you can enjoy the authentic korma flavors with this recipe. It combines soft and crunchy textures for a captivating experience and teems with earthy and robust flavors that warm your belly and soul.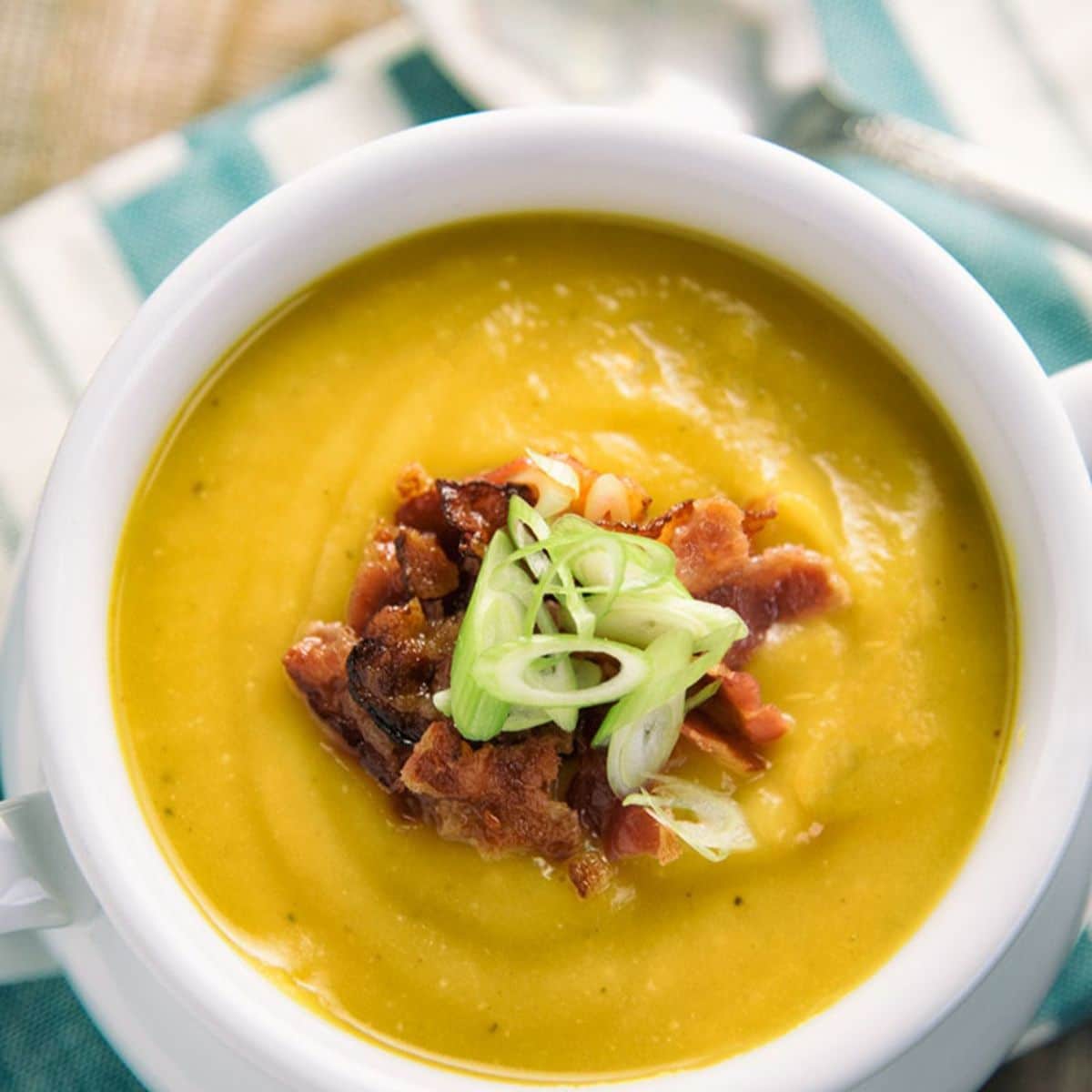 This soup is the ultimate autumn recipe, combining two quintessential types of fall produce to make an outstanding soup. The recipe includes butternut squash, sweet potatoes, apples, and baking spices, packing several cozy and tender fall flavors in one bowl.
It's a creamy, thick soup with a light flavor but is still warm and comforting. It's sure to be a crowd-pleaser at your next party or the perfect dinner for your family on a chilly evening.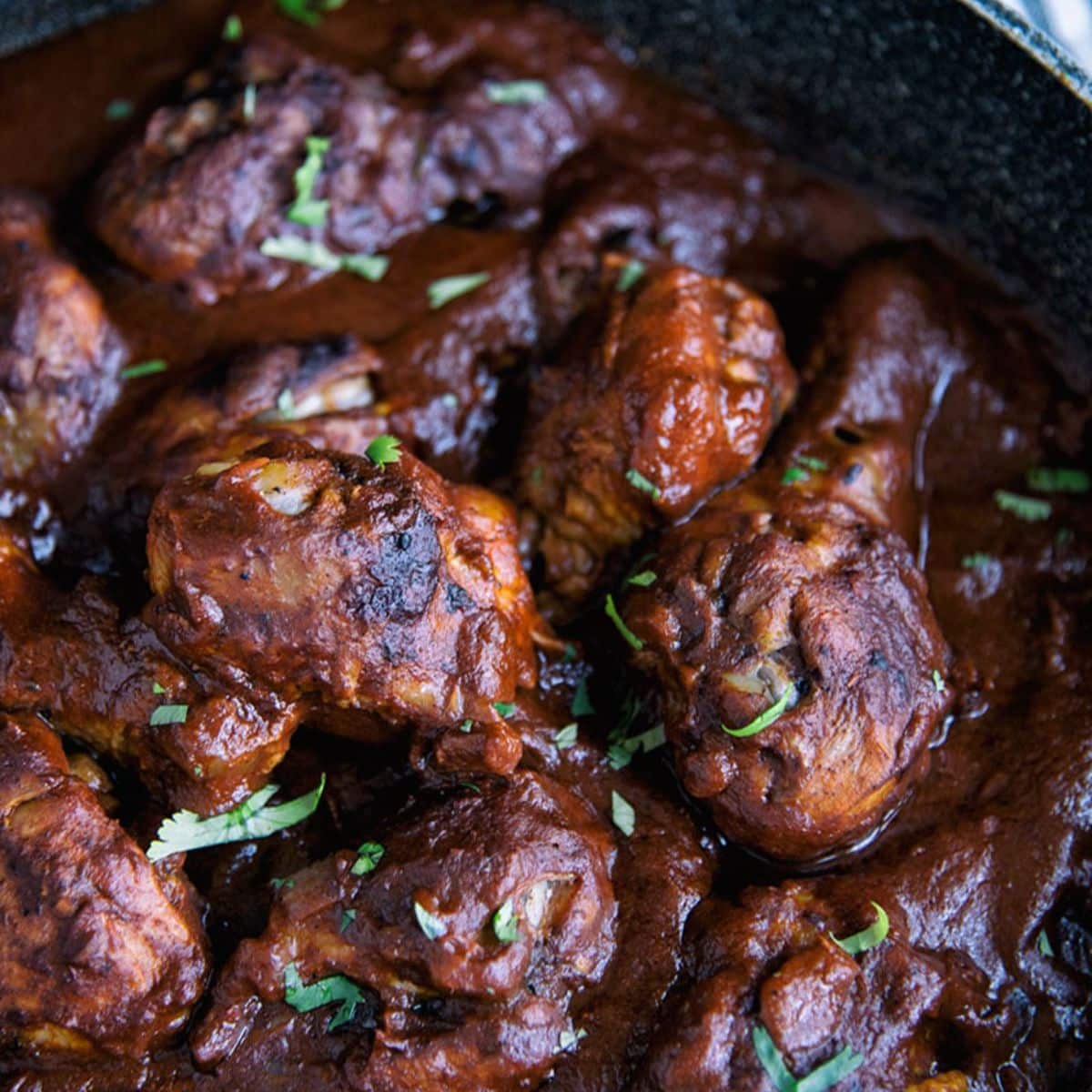 If you love chicken drumsticks, you'll be head over heels for these sticky, flavorful coconut curry drumsticks. The bold spices and chicken flavor gets mellowed by the rich coconut milk at the end of the recipe, helping balance the spice and biting taste so you can enjoy a well-balanced and savory meal.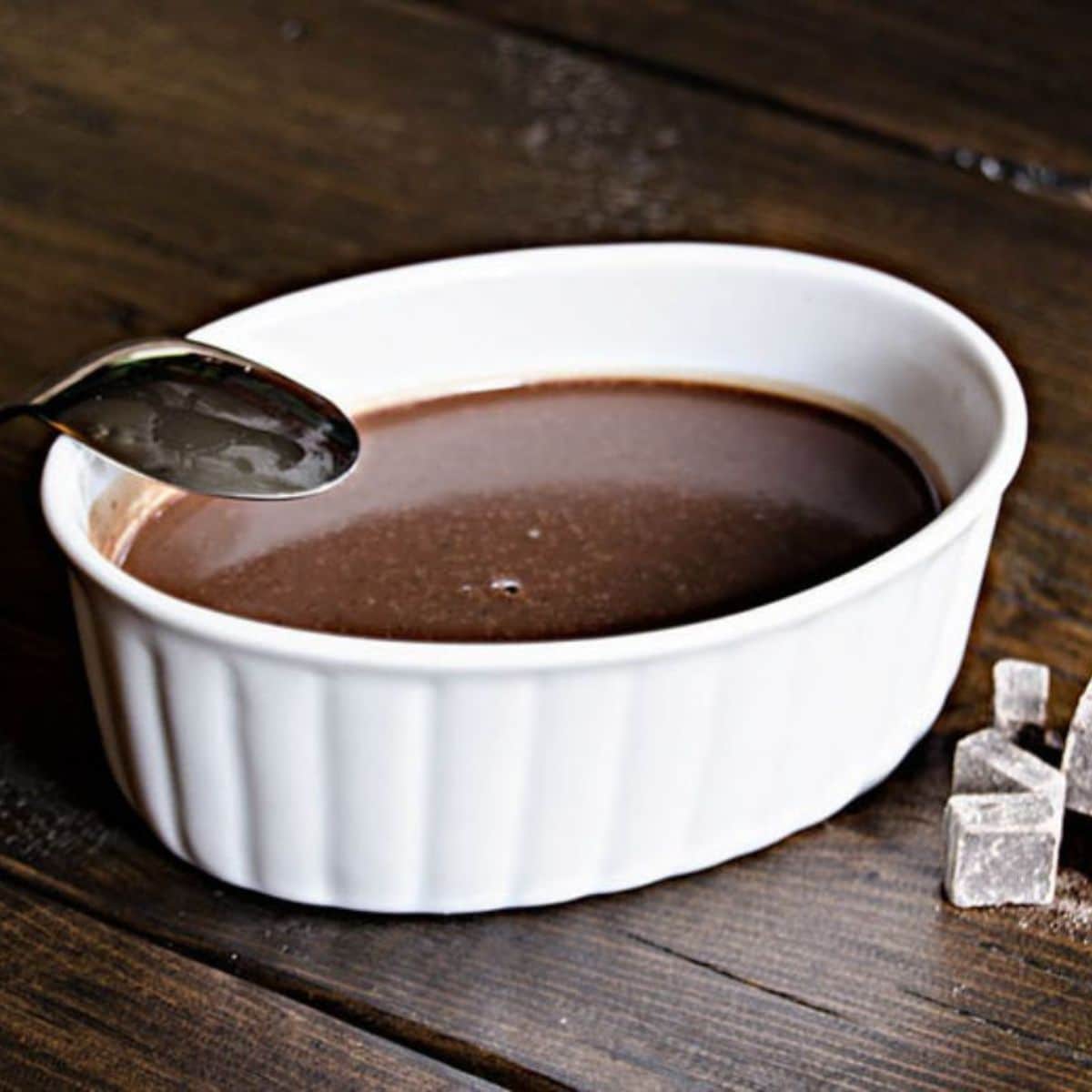 This simple dessert recipe results in a heavenly chocolate and coffee mousse that is silky smooth and flavorful. It's an excellent recipe for all the paleo coffee lovers out there, as the coffee taste is unapologetic and distinct, but the mousse is still sweet thanks to the coconut milk and vanilla extract.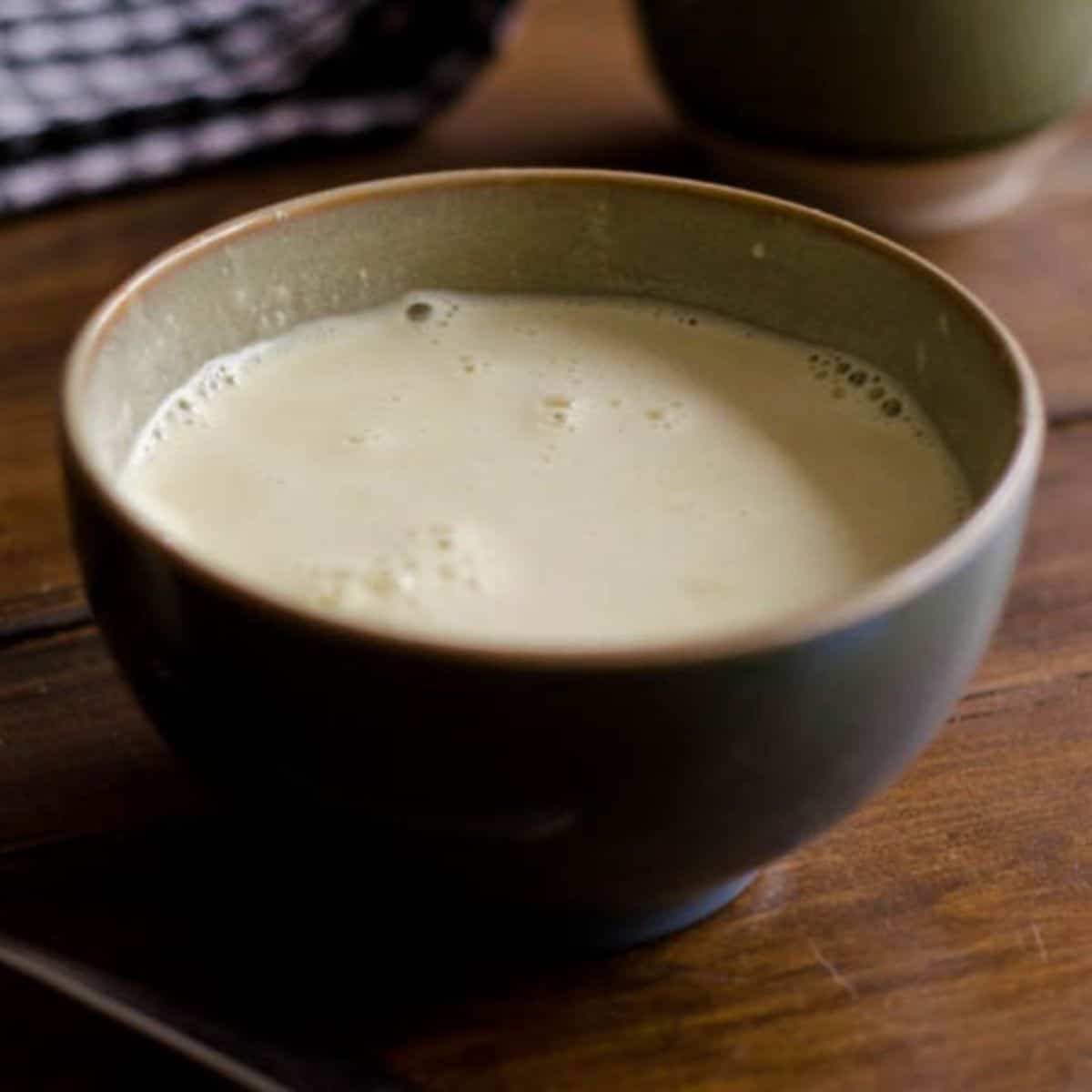 This recipe combines all the classic curry flavors and turns them into a smooth and creamy soup. It's a twist on traditional Thai coconut soup, using almond flour as a thickening agent with other ingredients that add flavor, like fish sauce and bell peppers. This paleo soup is perfect for chilly days when you crave those warm Indian spices.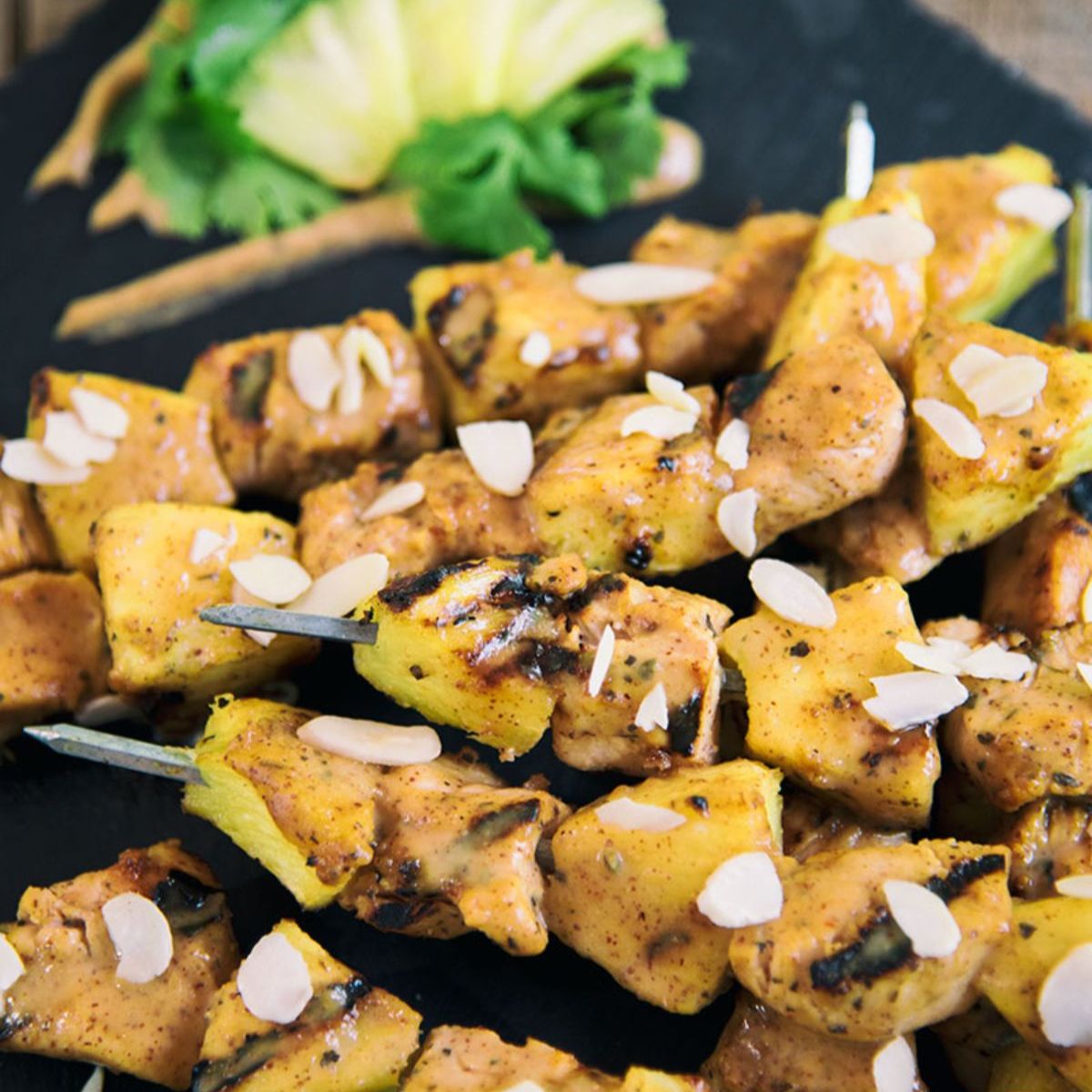 A fun and yummy recipe perfect for summer, these chicken skewers offer a unique combination of flavors that will excite and dazzle your tastebuds. The key to executing this recipe is letting the chicken marinate for a while in the coconut milk mixture. The coconut milk can soften the chicken and infuse it with a luscious flavor.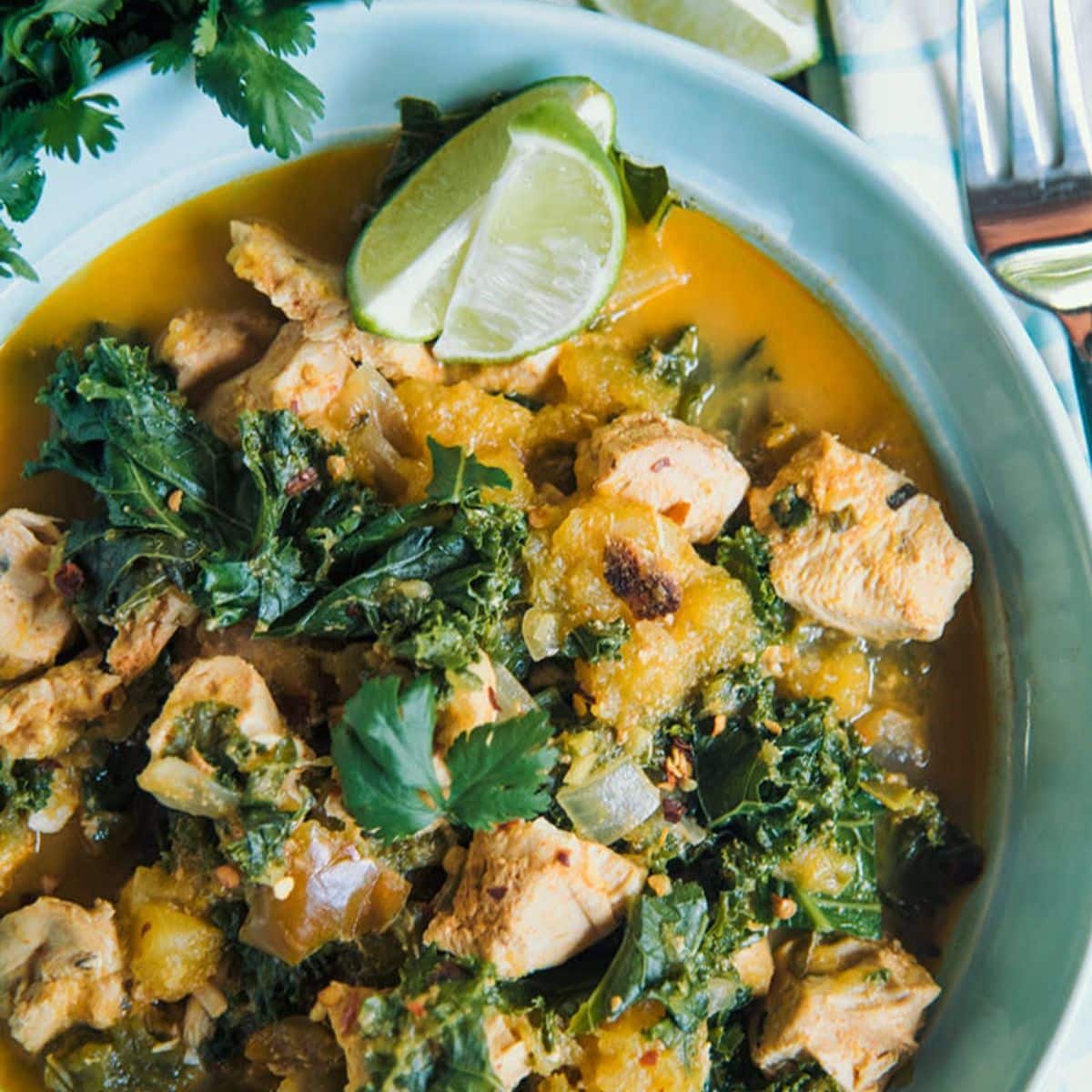 This slow-cooker curry chicken recipe is bursting with sensational flavors that evolve and deepen as it cooks. After six hours of slow cooking, the chicken falls apart with a fork and has a subtle but lovely coconut flavor. This recipe is wonderful if you have a lot of mouths to feed because it's flavorful, satisfying, and easy to make in big batches!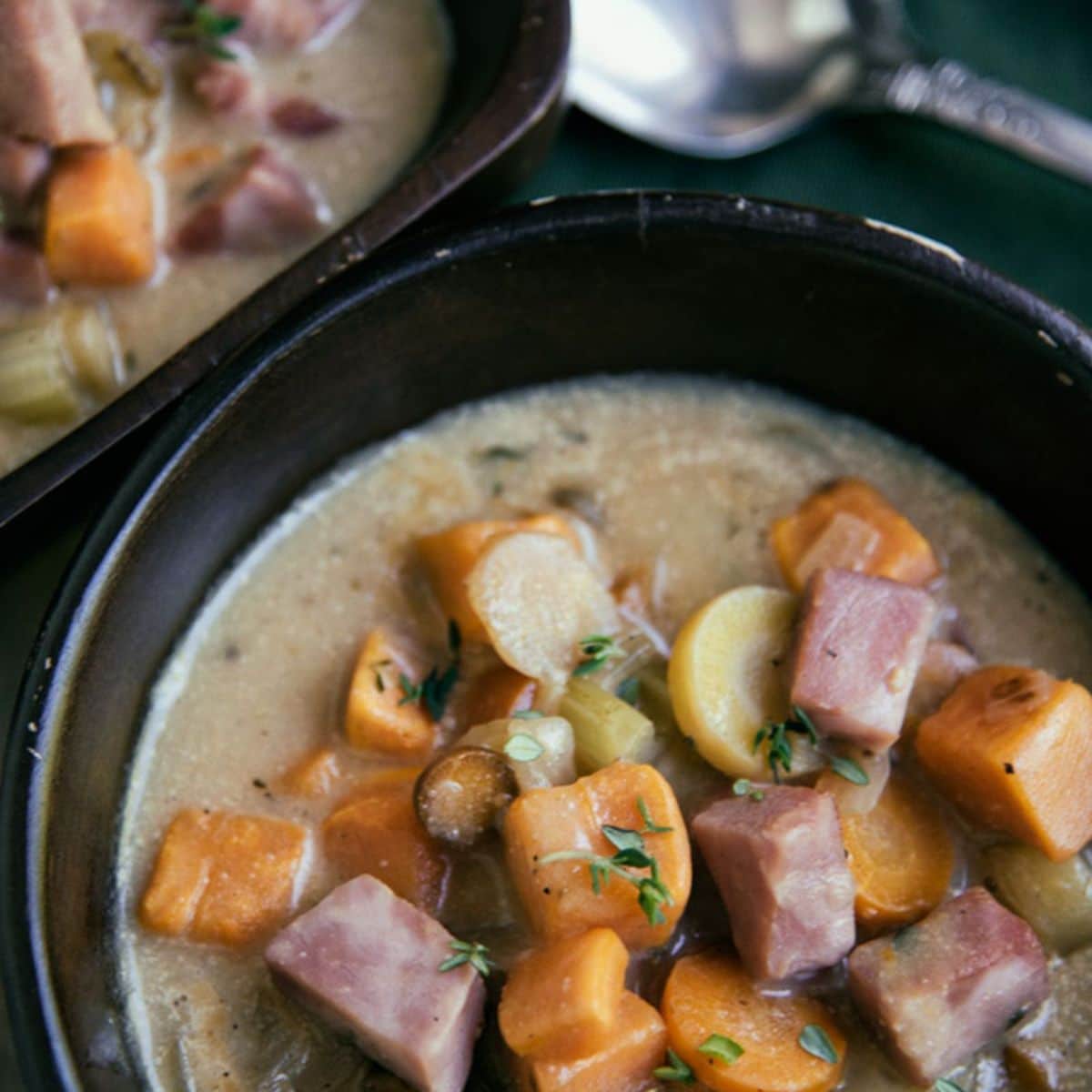 Of all the paleo recipes with coconut milk, this ham chowder recipe is the heartiest and most satisfying option when you're extra hungry. It has a lovely savory taste that is rich and robust, with different herbs and vegetables that will fill your belly quickly. And with generous chunks of ham, it's the perfect recipe for meat lovers.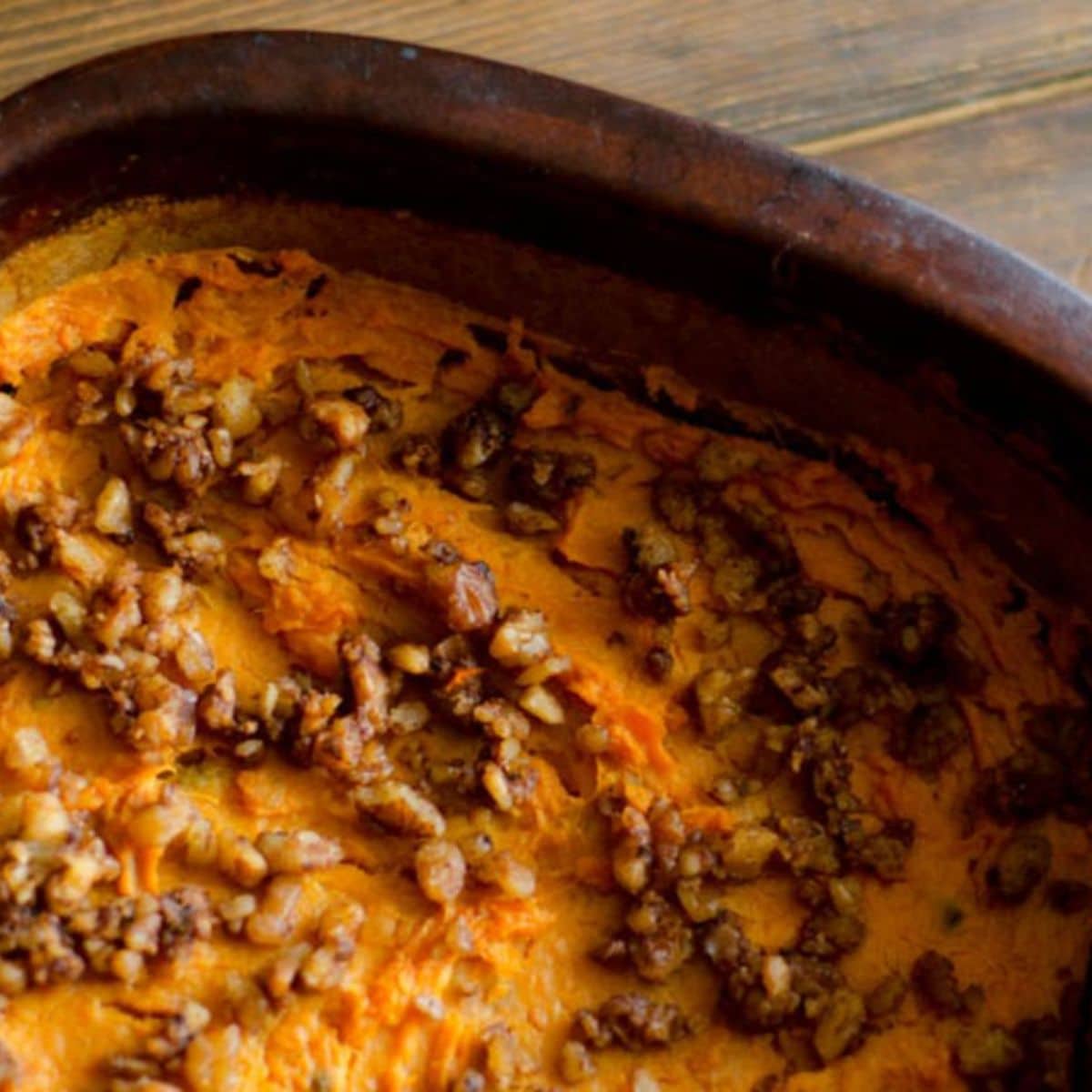 Save this recipe for your next Thanksgiving! It's the ultimate sweet potato casserole that has layers of flavor that meld together for a super cozy and sweet dish. The dish is topped with chopped walnuts for added texture and includes a bit of cinnamon and vanilla extract to enhance the flavor and mix with the coconut milk.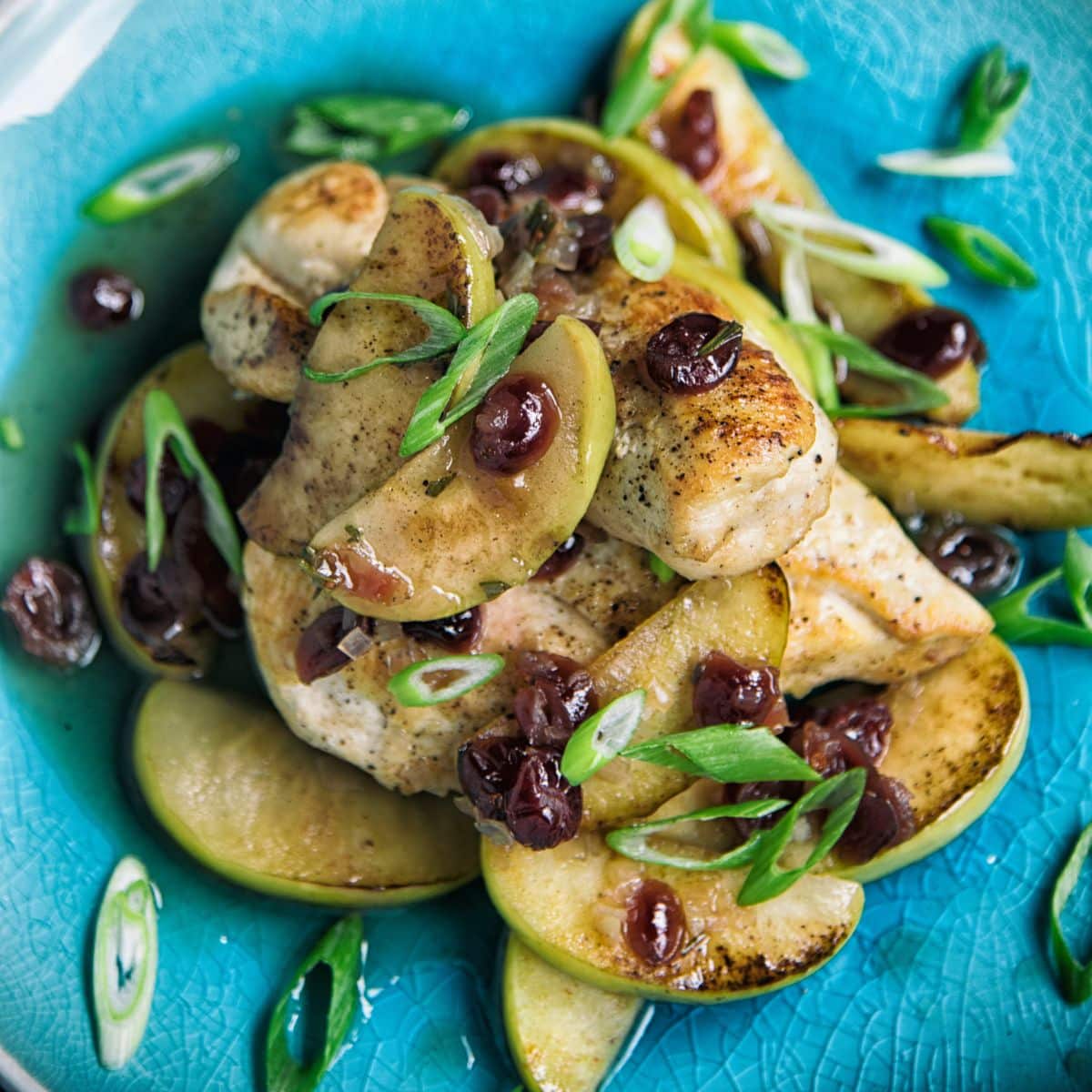 This innovative combination of ingredients creates a distinct and mouthwatering flavor. The cranberries deliver a tart and slightly juicy flavor with a punch of sweetness, which pairs well with the mild but autumnal flavor of the cooked apples.
While these ingredients would be yummy with regular chicken, the coconut milk takes the dish to the next level, making it more lavish and delicious.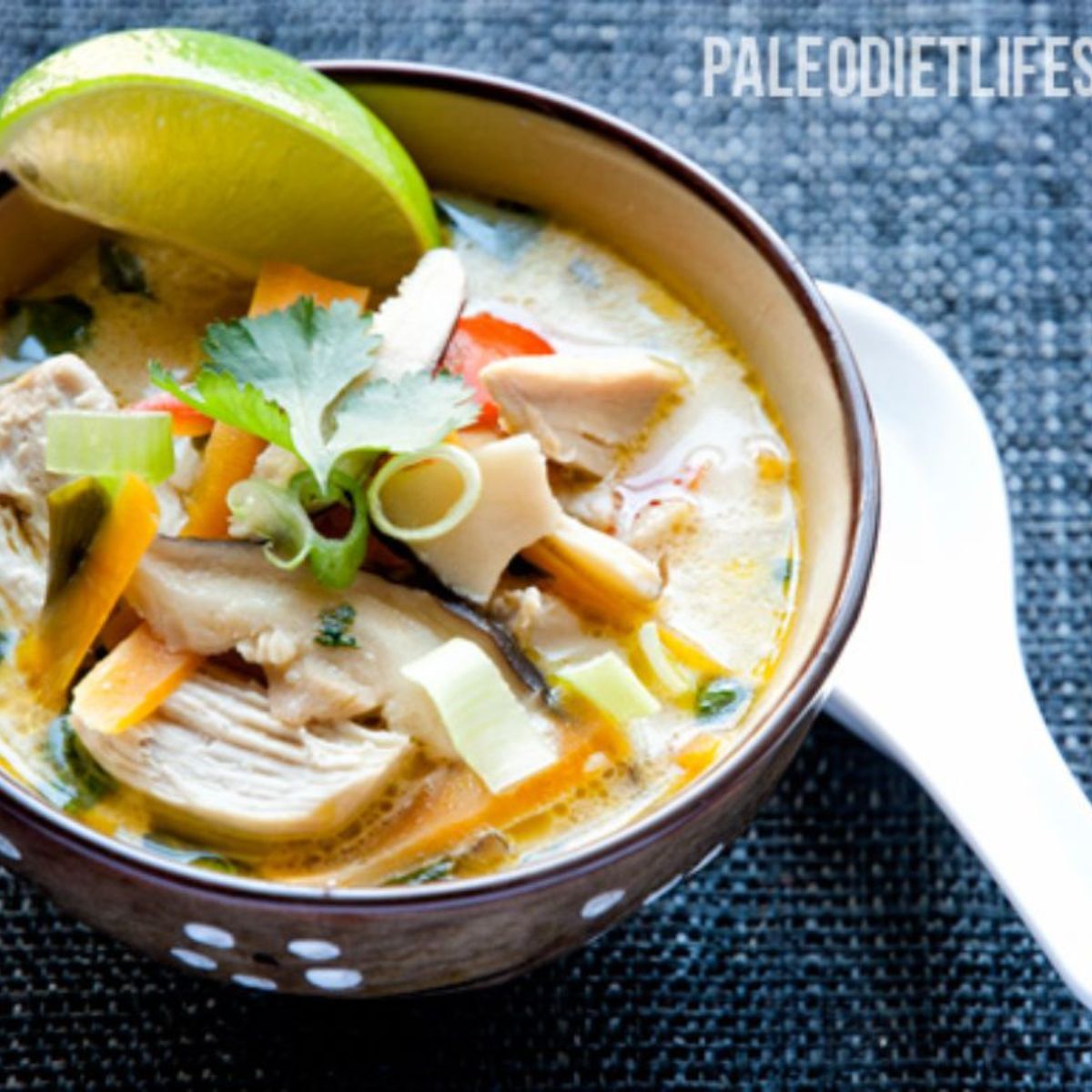 Thai coconut soup, also called Tom Kha Gai, is a traditional Thai soup made with coconut milk, chicken, mushrooms, and a few other ingredients. It's an inherently paleo soup and one of the best uses of coconut milk ever invented. It's the ultimate combination of sweet and savory ingredients with the perfect amount of zest from the lime juice, resulting in a heavenly flavor.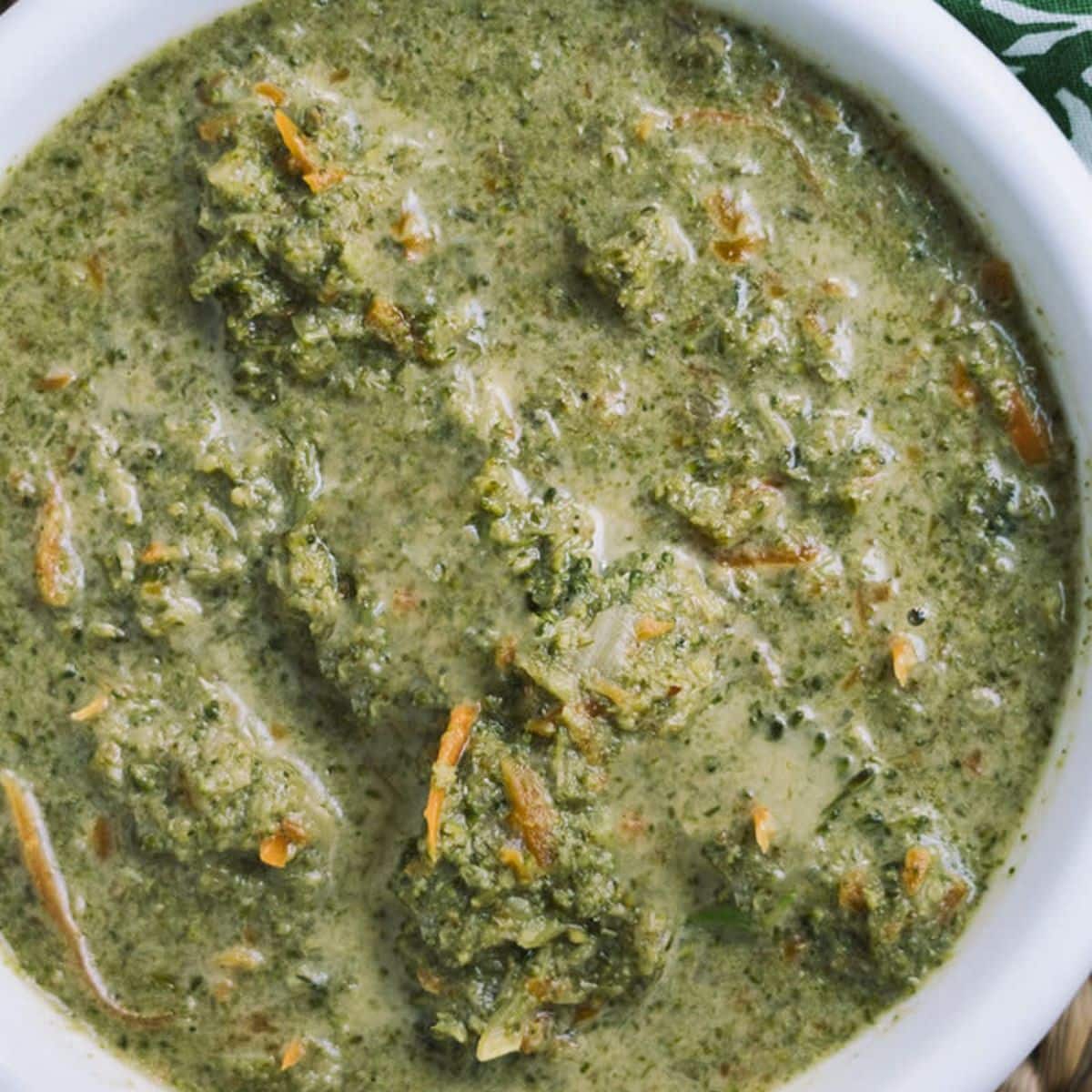 If you love broccoli, this soup will fulfill all your flavor dreams. It places the green vegetable at the forefront of its flavor profile, enhancing it with lovely ingredients like coconut milk, leeks, and coconut oil. The coconut flavor is subtle in this dish, but the milk is responsible for the super smooth and thick texture that makes this soup filling and delightful.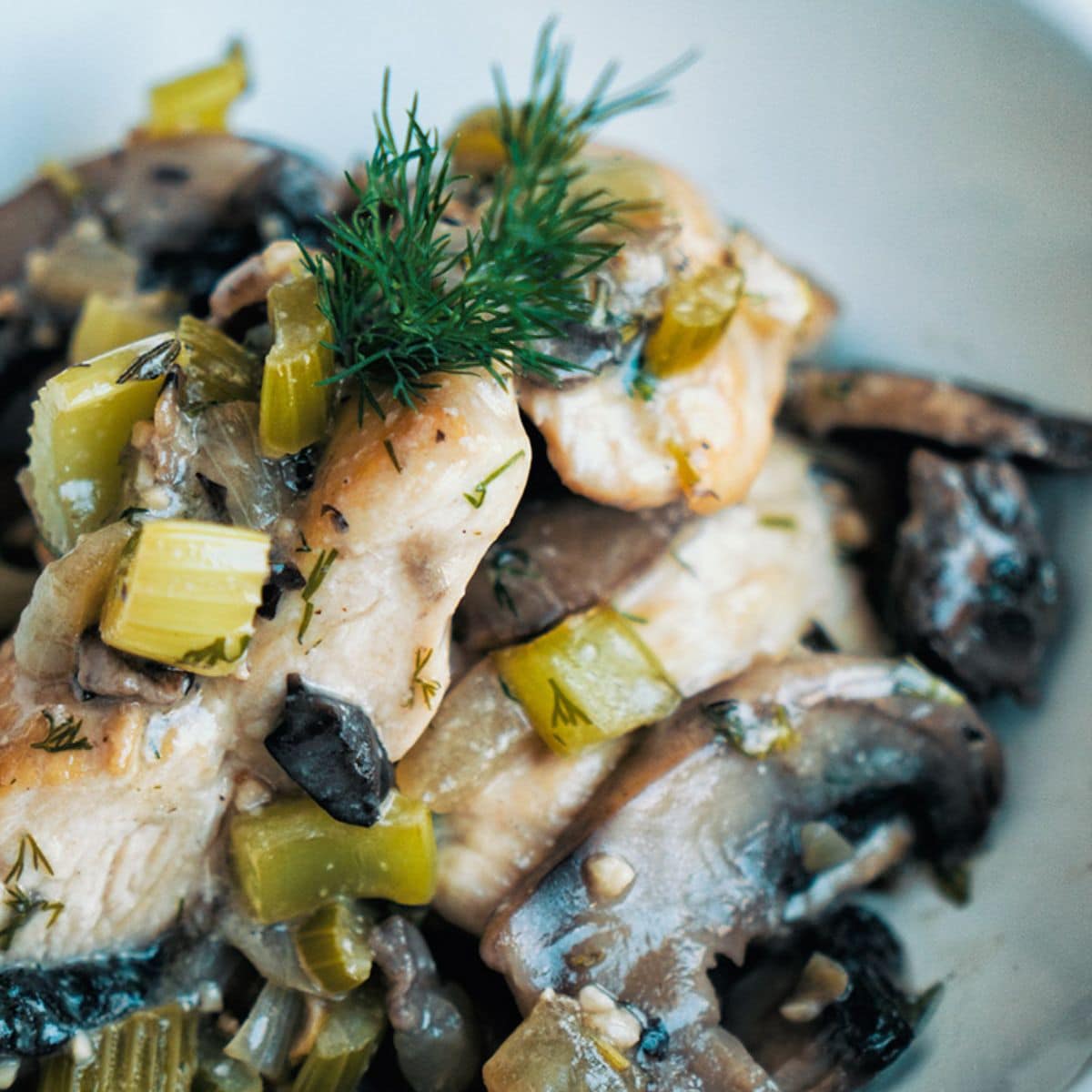 This recipe combines silky coconut milk with savory chicken broth, creating a rounded flavor perfect for a country-style meal. Coconut milk stands in place of buttermilk, a common ingredient in country cooking, and offers more flavor than buttermilk. The result is a mouthwatering and flavorful dish that will excite your tastebuds while nourishing your soul.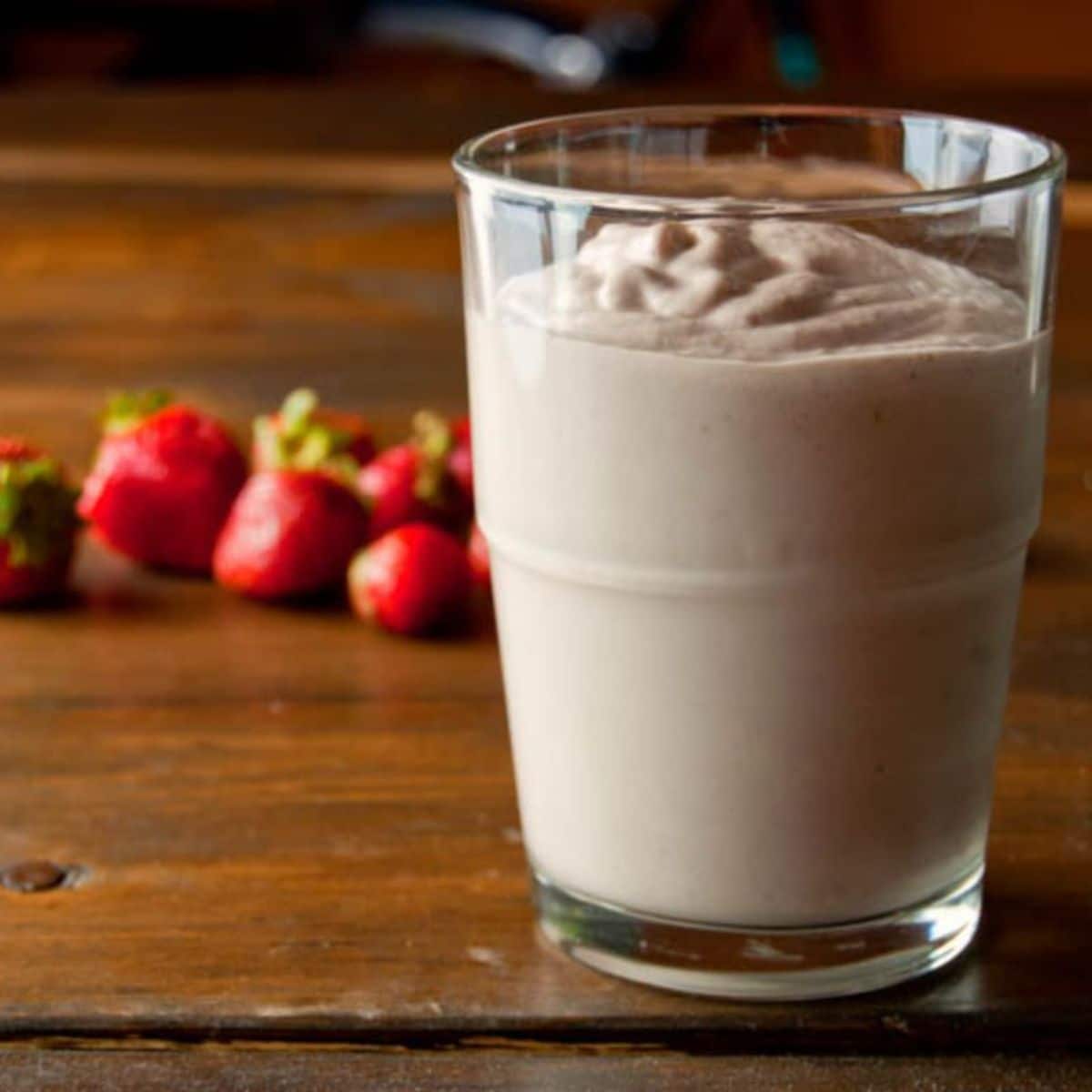 You start your morning with one of the most delicious paleo recipes with coconut milk. This yummy smoothie packs a punch of nutrition, consisting of fruit, egg yolks, and nut butter, so it's full of protein.
The coconut milk is the star of this smoothie, as it offers a prominent coconut flavor with warm hints of vanilla throughout. It's also a flexible recipe, so you can use whatever fruit or nut butter you want!
Final Thoughts
These are just some of the stellar recipes you can make with a can of coconut milk. This simple ingredient adds a creamy, smooth texture and a sweet and rich flavor to every dish, elevating the recipe.
If you don't already have coconut milk, pick up a few cans the next time you get groceries!