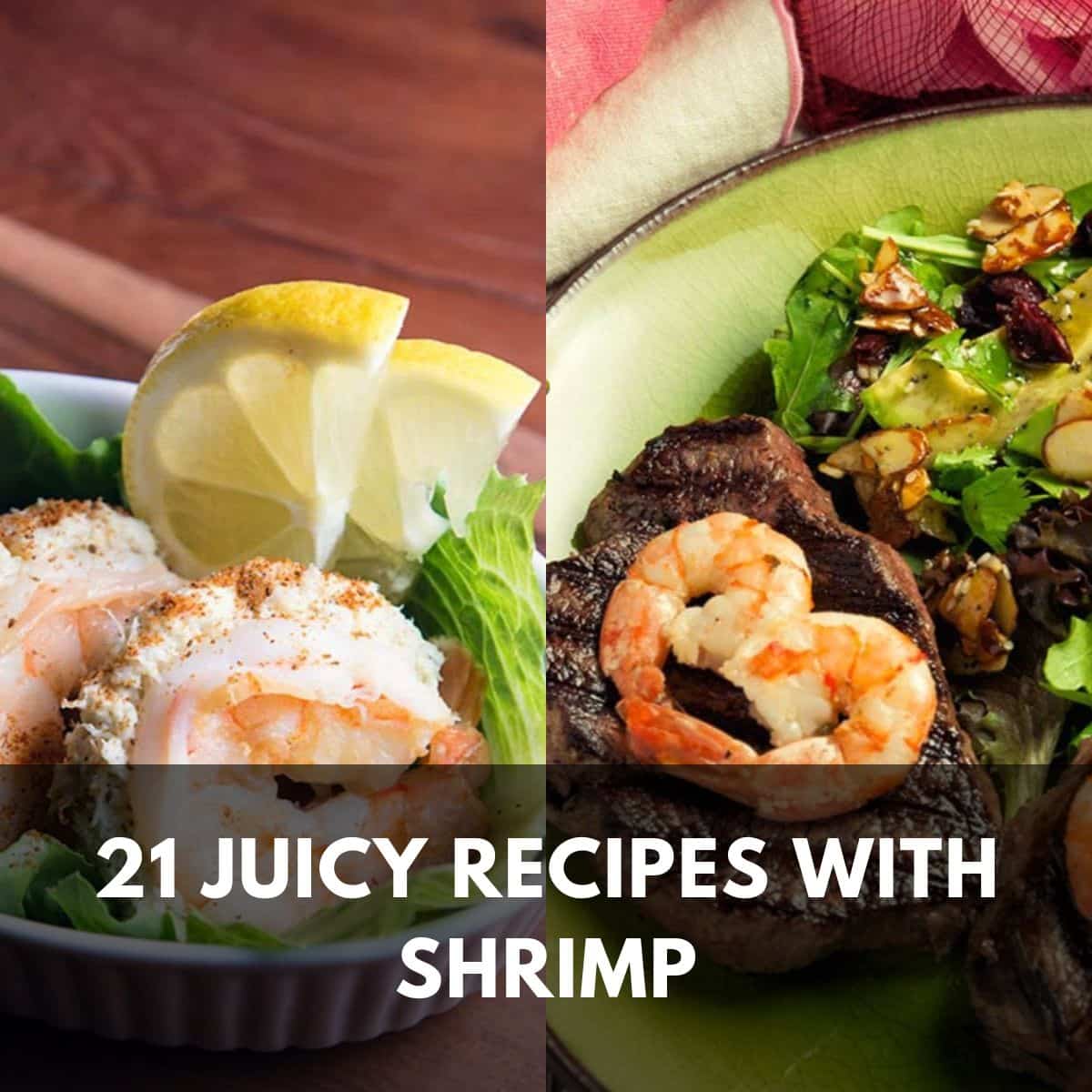 Are you looking for paleo-friendly recipes that feature shrimp as the star ingredient? Look no further! We have gathered 21 of our favorite paleo shrimp recipes that are hearty, flavorful, and easy to make. From paleo garlic butter shrimp to paleo bbq shrimp, all these paleo shrimp recipes will tantalize your taste buds!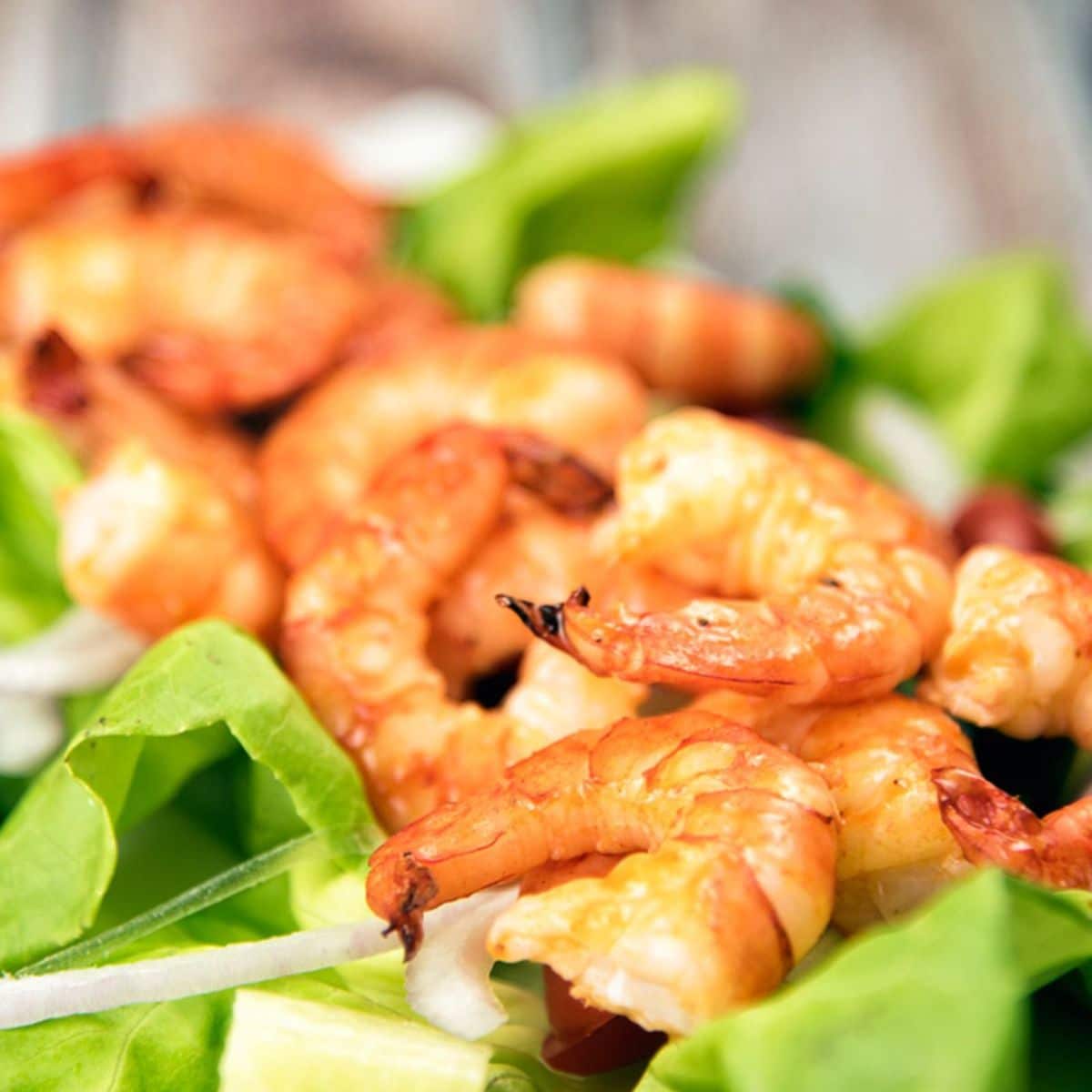 This paleo buffalo shrimp is spicy, savory, and oh-so-delicious! It's paleo, Whole30 compliant, and gluten-free too. This dish is perfect if you love a kick with your seafood. The buffalo sauce will spice up your meal. This dish comes together quickly, making it an excellent paleo meal for busy weeknights.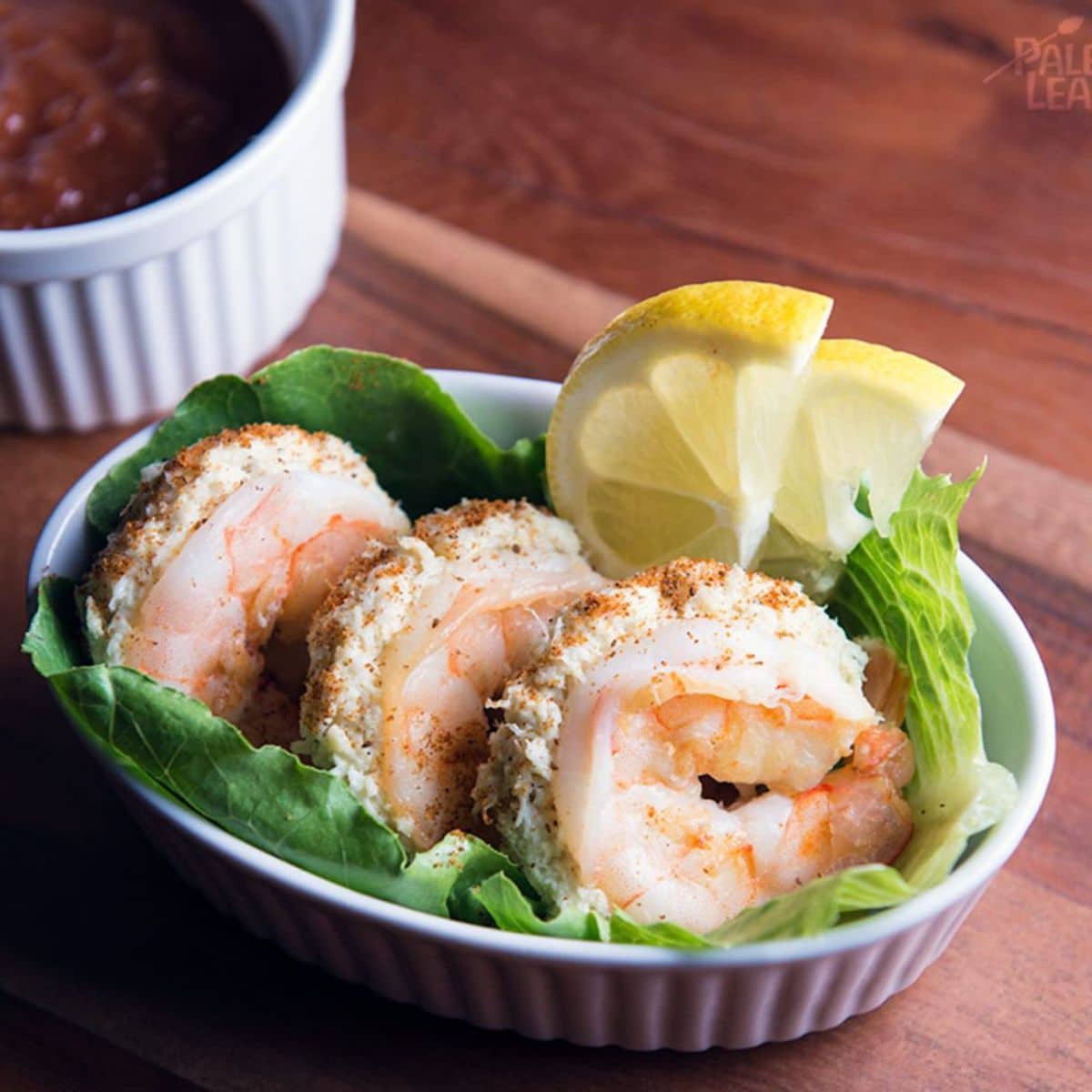 Stuff your shrimp with paleo-friendly crab and get a delicious paleo meal. This dish's flavors blend beautifully, making it an excellent paleo dinner option. Plus, it looks impressive without taking too much effort to make! Serve this with paleo-friendly sides and have a paleo feast on the table.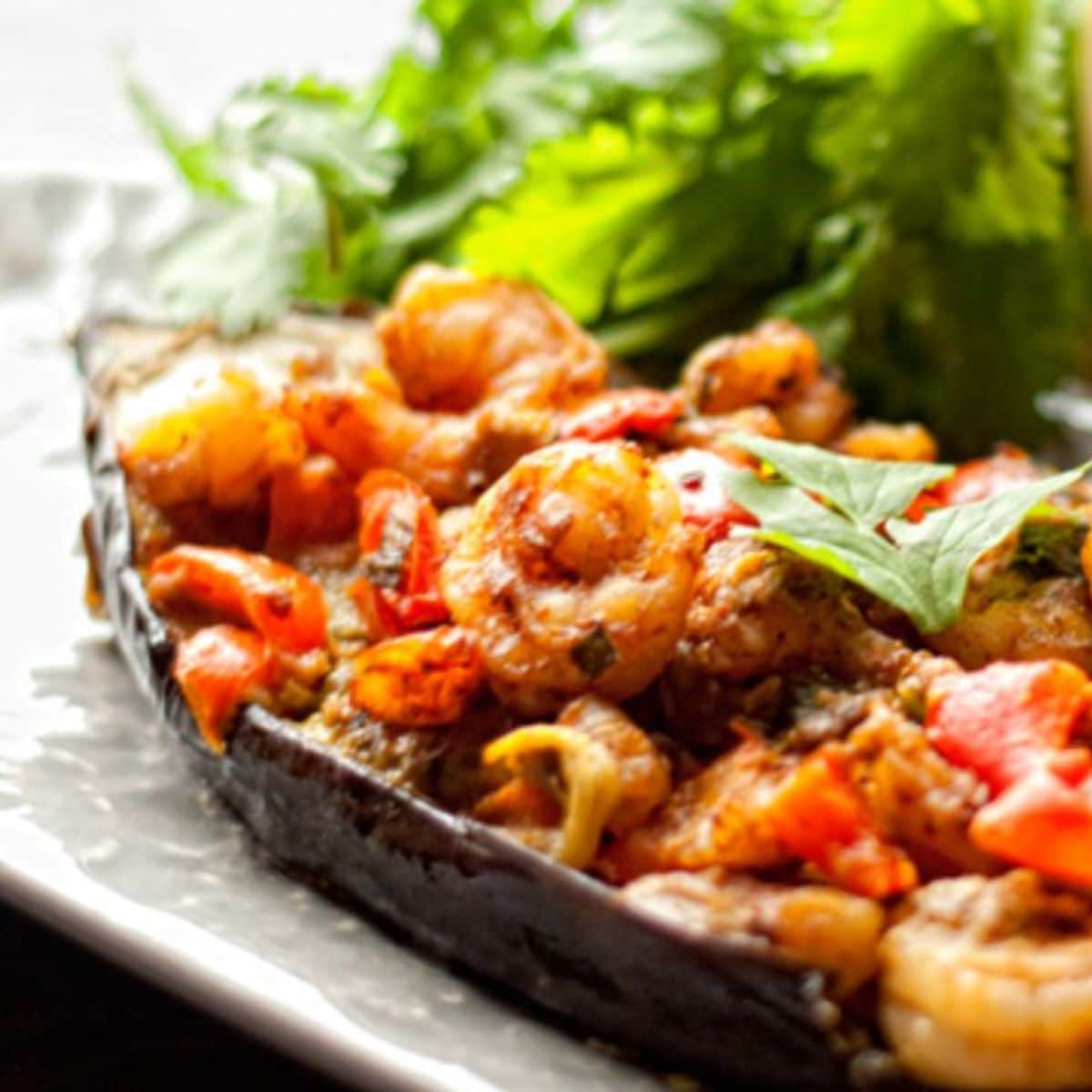 This paleo shrimp-stuffed eggplant recipe will have you drooling! This paleo seafood dish's combination of flavors and textures is simply incredible. Plus, it's paleo-friendly, gluten-free, dairy-free, and Whole30 compliant. Shrimp stuffed eggplant is the perfect main dish for a weekend paleo dinner.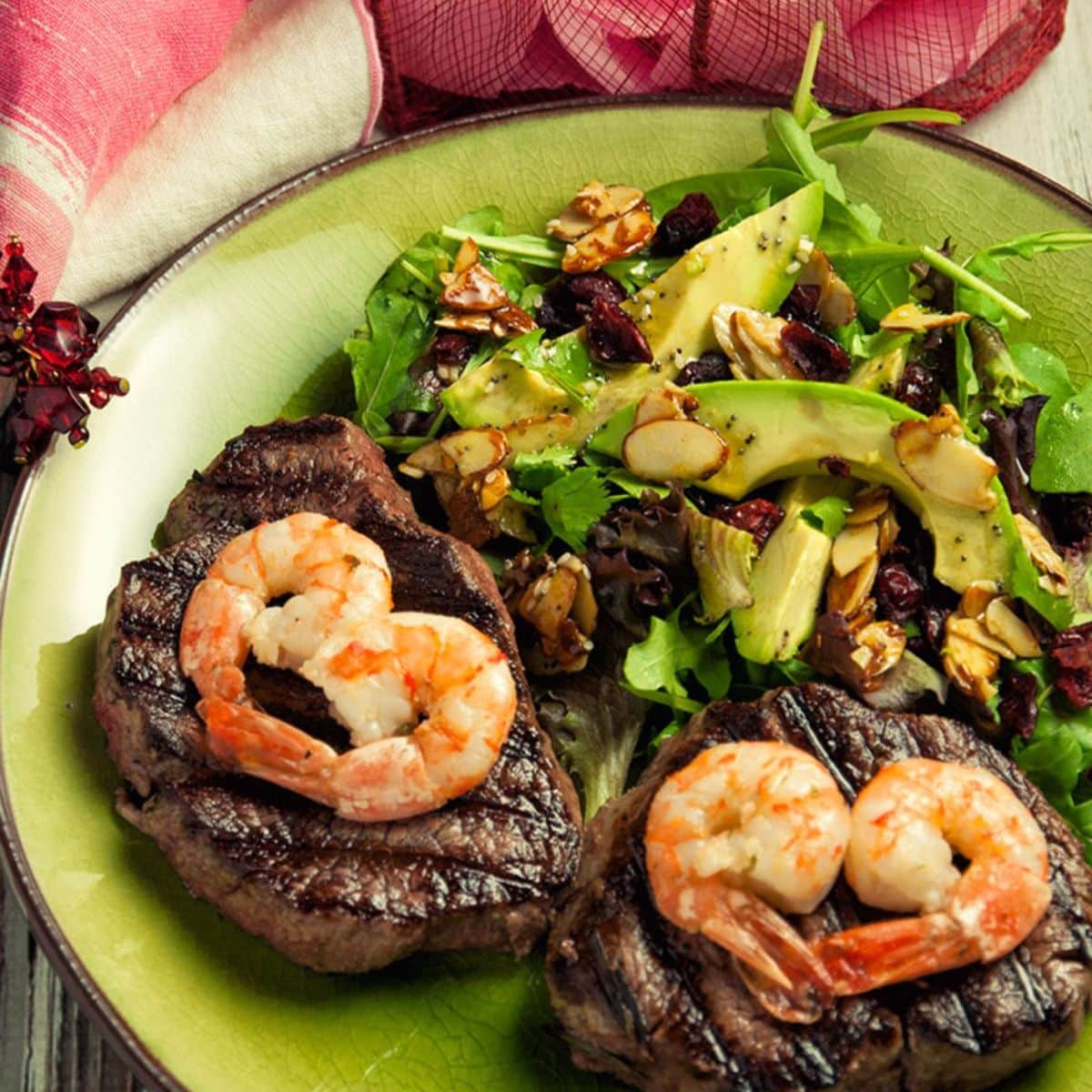 If you are looking for a heavier paleo meal with shrimp, this paleo beef tenderloin and shrimp dish are for you. The beef makes the meal heft and hearty, while the shrimp adds delicious seafood flavor. This paleo meal is a great way to enjoy steak and shrimp together in one dish.
This paleo Sichuan-style shrimp dish is spicy and flavorful. This paleo meal comes together quickly and is perfect for weeknight paleo dinners. The combination of spicy and sweet flavors makes this paleo shrimp dish irresistible! Add a side of vegetables for a complete meal.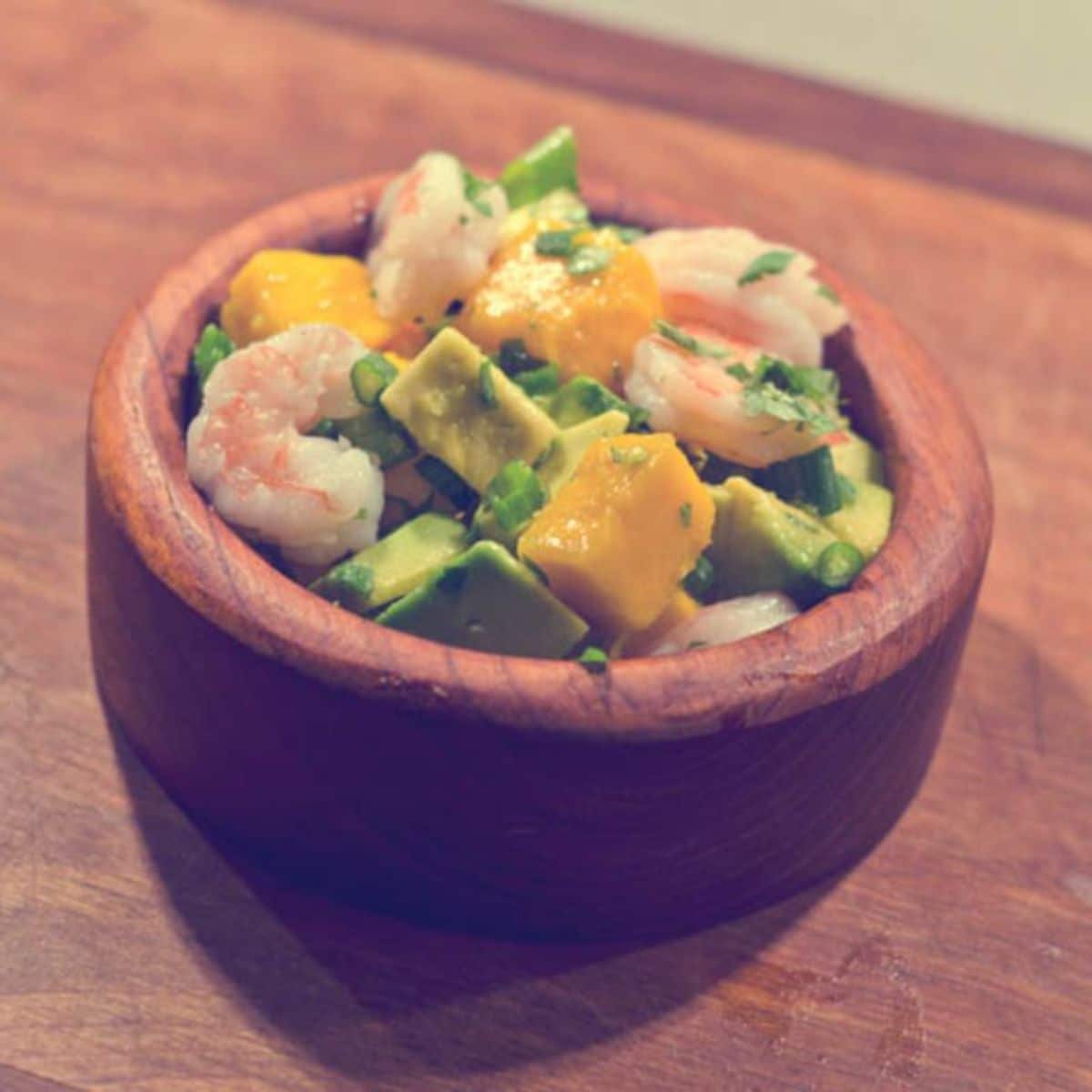 This paleo shrimp and mango salad are sweet, tart, and refreshing. This dish is one of those paleo recipes with shrimp perfect for a hot summer day. The sweet mango pairs wonderfully with the flavor of the shrimp. This paleo salad is sure to become a favorite paleo meal!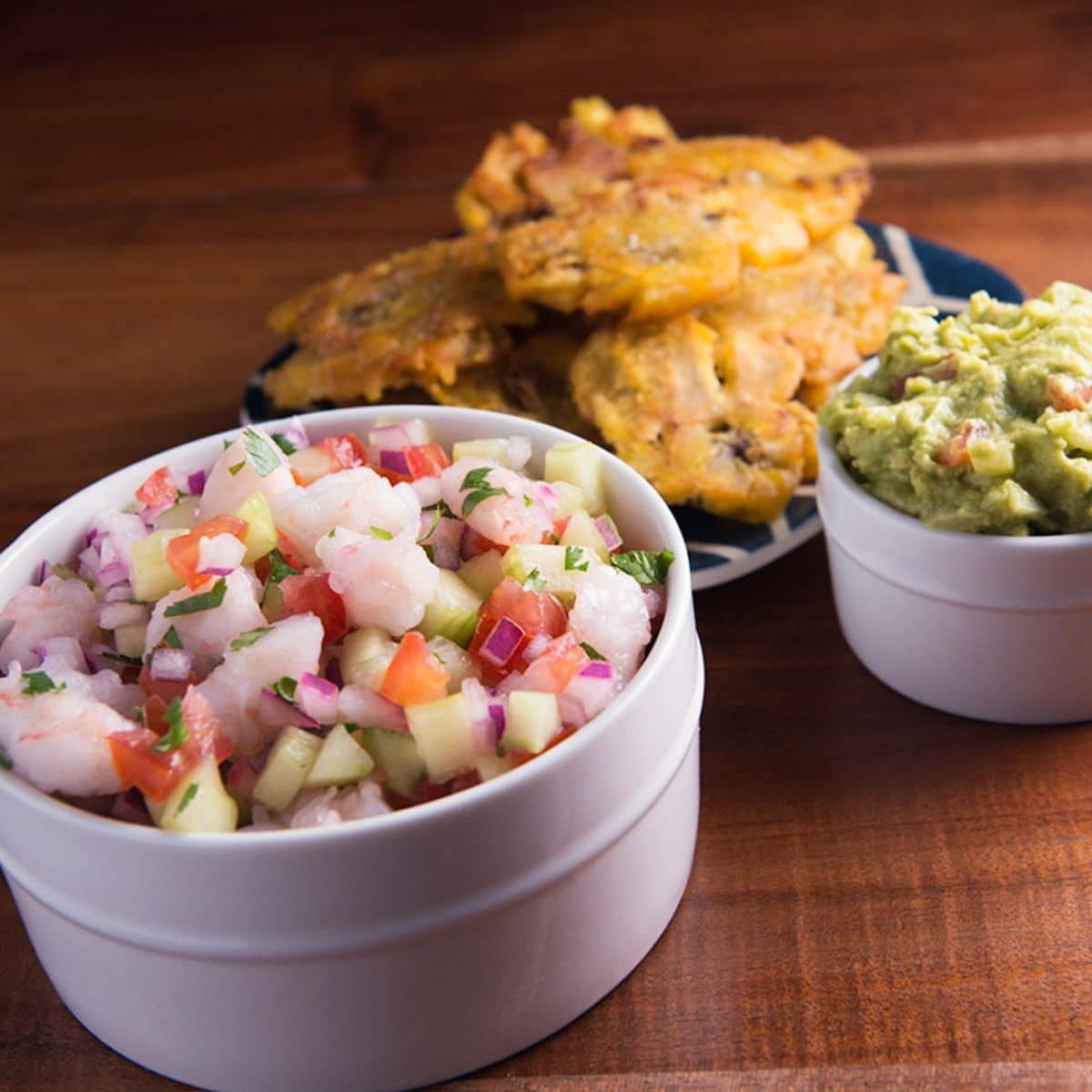 This paleo shrimp ceviche with tostones recipe is a perfect paleo appetizer! The combination of flavors and textures makes this paleo seafood dish a real treat. The ceviche is paleo-friendly, and the tostones add a delicious crunch. This dish is perfect for making ahead and serving as an appetizer for your next dinner party.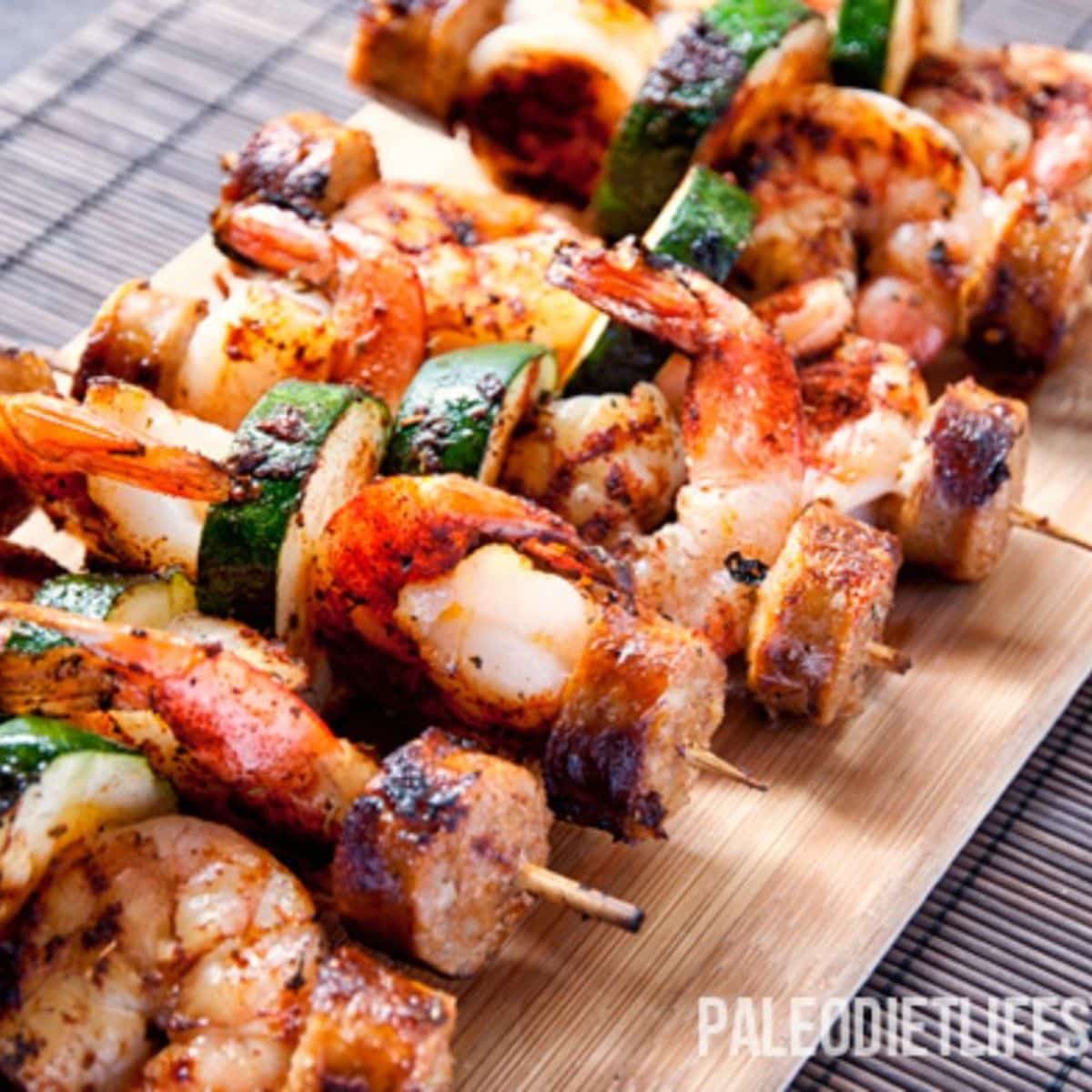 Summer barbeques are one of the best parts of the year. Having several paleo recipes with shrimp is always a good idea for your next barbecue. This paleo shrimp sausage and skewers recipe is flavorful, paleo-friendly, and sure to be a hit at your next gathering! Shrimp and sausage are a great combination, and the flavors meld perfectly. Everyone will know who the pit master is after you make these skewers.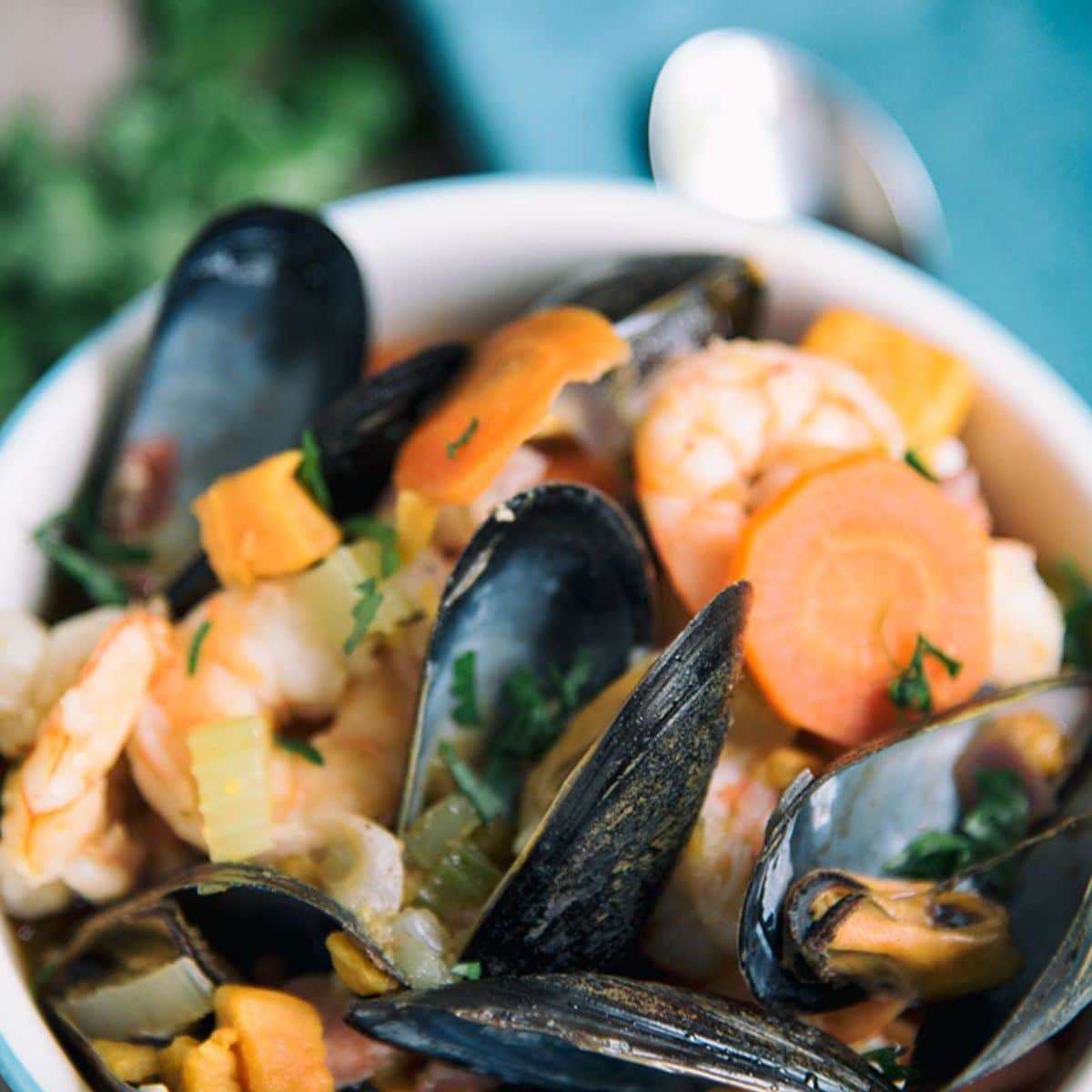 Paleo recipes with shrimp are equally as good on cold winter nights. This paleo mussels and shrimp chowder is the perfect paleo comfort food. The combination of flavors will make your taste buds sing! This paleo chowder is creamy, flavorful, and filling. You can have one bowl as an appetizer or a large portion as a whole meal.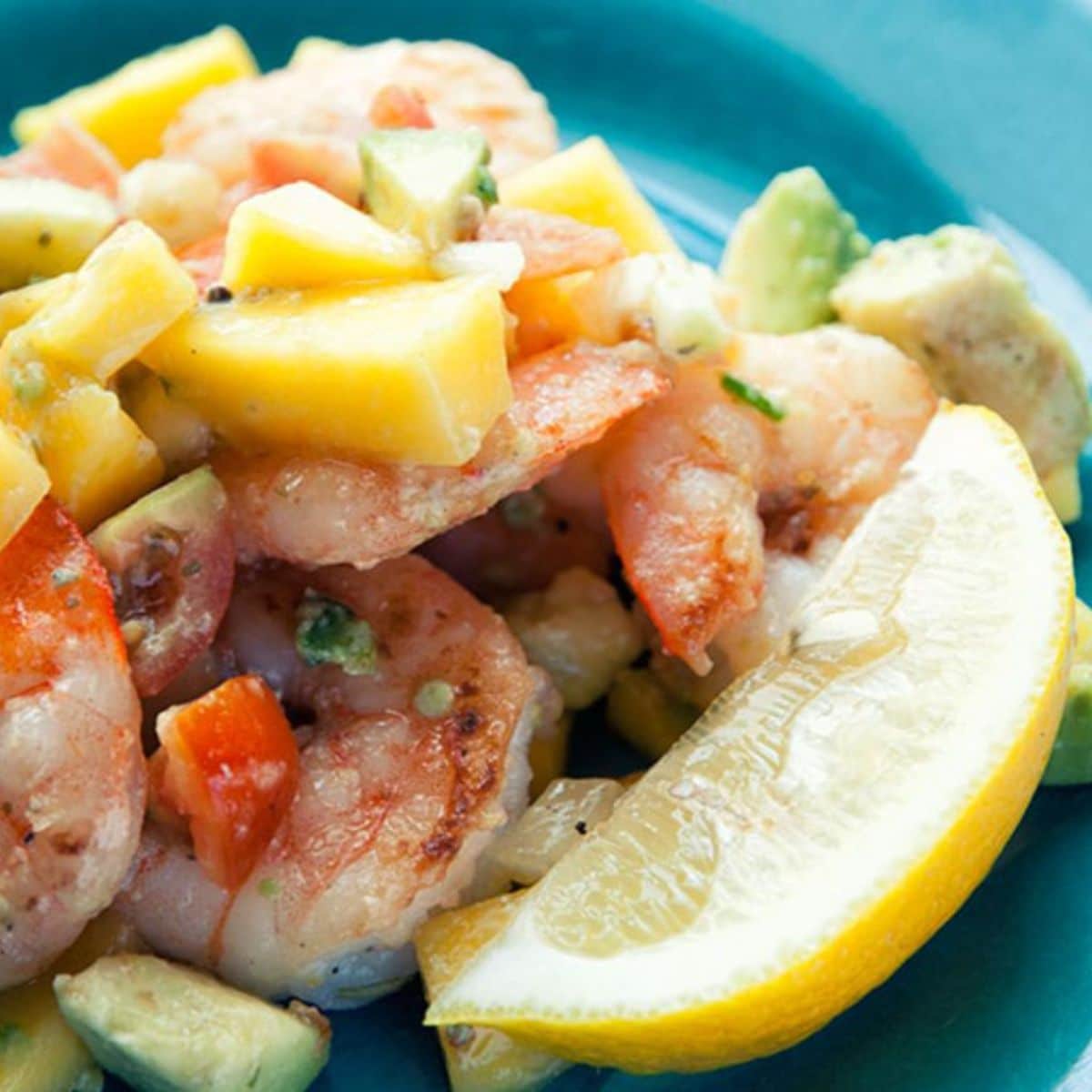 Few things go together, as well as shrimp, avocado, and mango. This paleo shrimp with avocado and mango recipe is paleo-friendly and flavorful. The combination of creamy avocado, sweet mango, and juicy shrimp make this paleo meal one you'll surely return to. This dish is excellent for summer days or anytime you want a light paleo meal.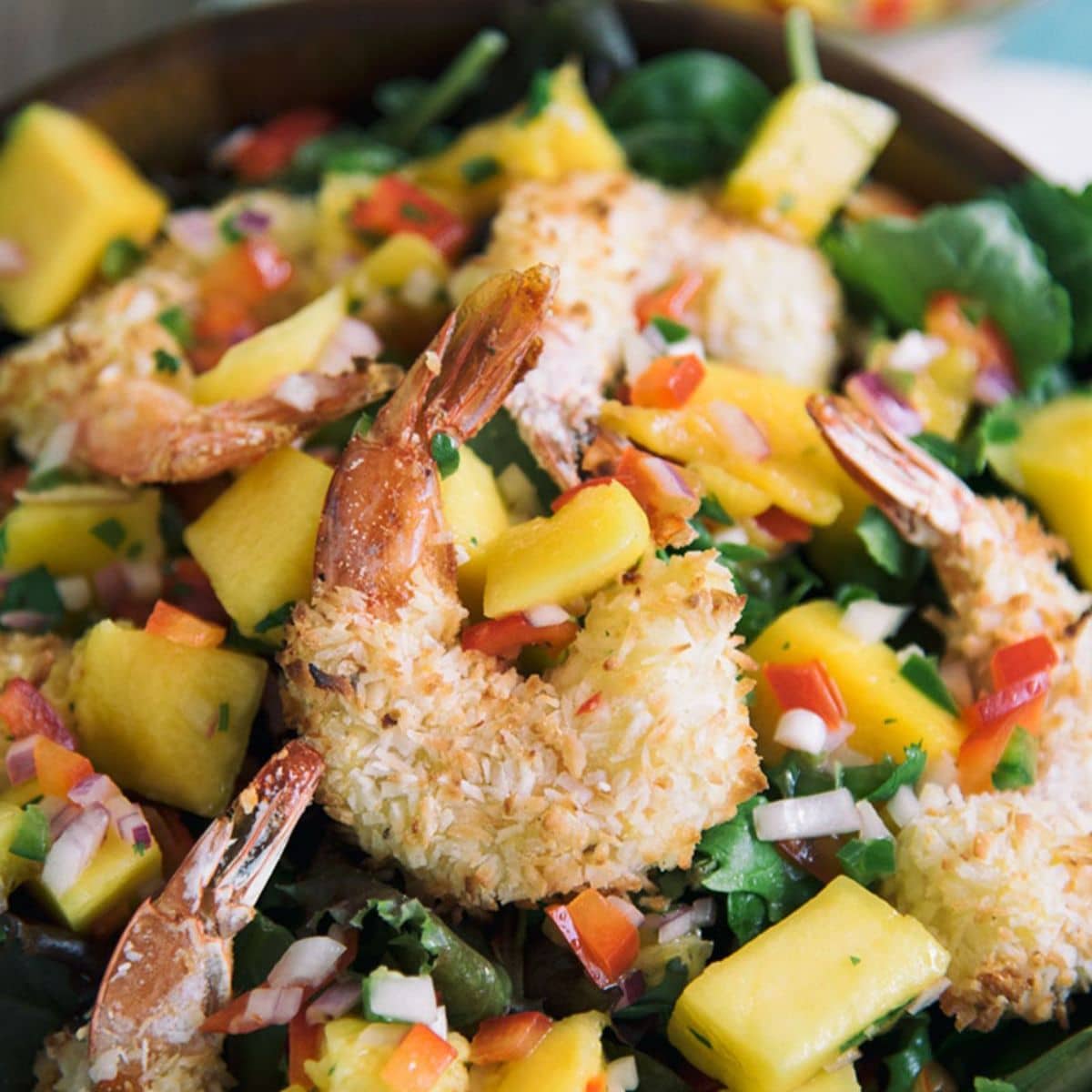 This paleo coconut shrimp and mango salsa recipe is a great meal or appetizer. The shrimp and mango salsa flavors blend beautifully, and this paleo dish can be served as a main or appetizer. The mango salsa adds a fabulous layer of sweetness, and the coconut shrimp helps balance it. Serve with paleo-friendly sides for a complete paleo meal.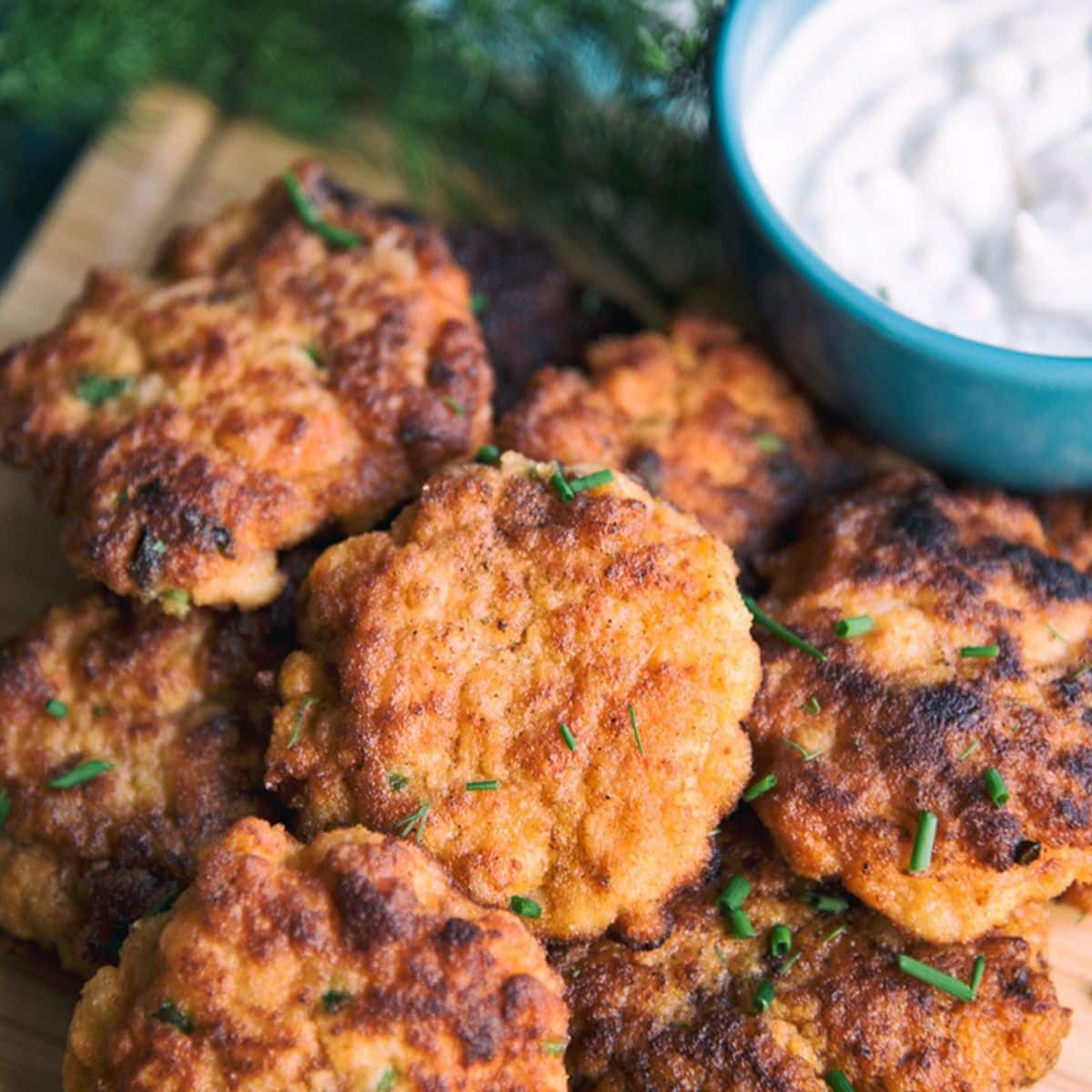 Thai-style shrimp patties are a different take on paleo recipes with shrimp. The combination of paleo ingredients and spices makes this paleo meal unique and delicious. The patties are paleo-friendly, gluten-free, and dairy-free. The lemongrass and other Thai spices and flavors make the shrimp sing. Enjoy these paleo shrimp patties as the main course, or serve them as appetizers.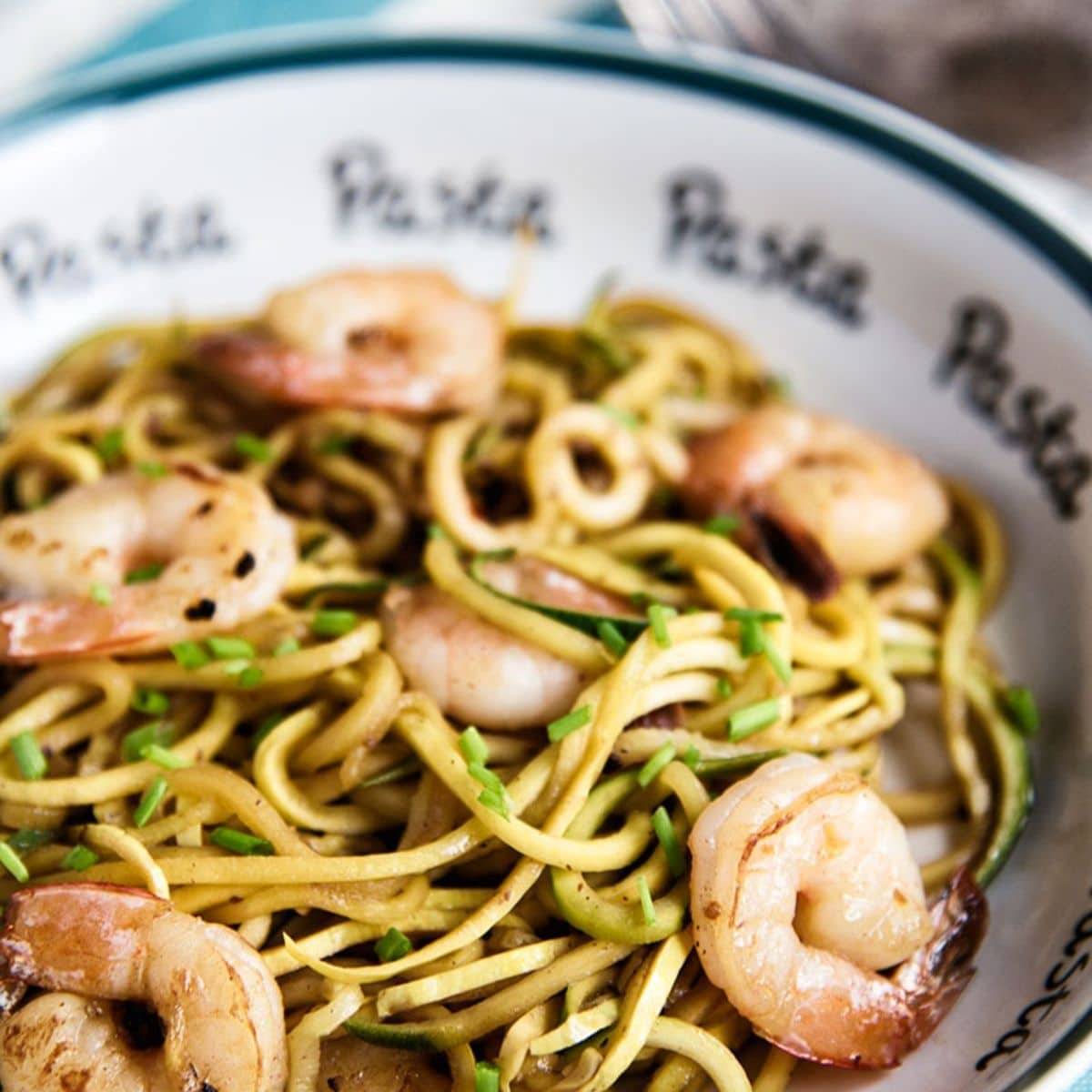 Paleo garlic shrimp with zucchini noodles is a great paleo meal. The garlic-infused shrimp are flavorful and juicy, while the zucchini noodles add a delightful crunch.
The Zucchini noodles are an excellent substitute for traditional pasta, and they make this paleo dish complete. Plus, the Zucchini soaks up all the delicious garlic flavor from the shrimp. This paleo shrimp recipe is perfect for busy weeknights and is sure to become a paleo staple.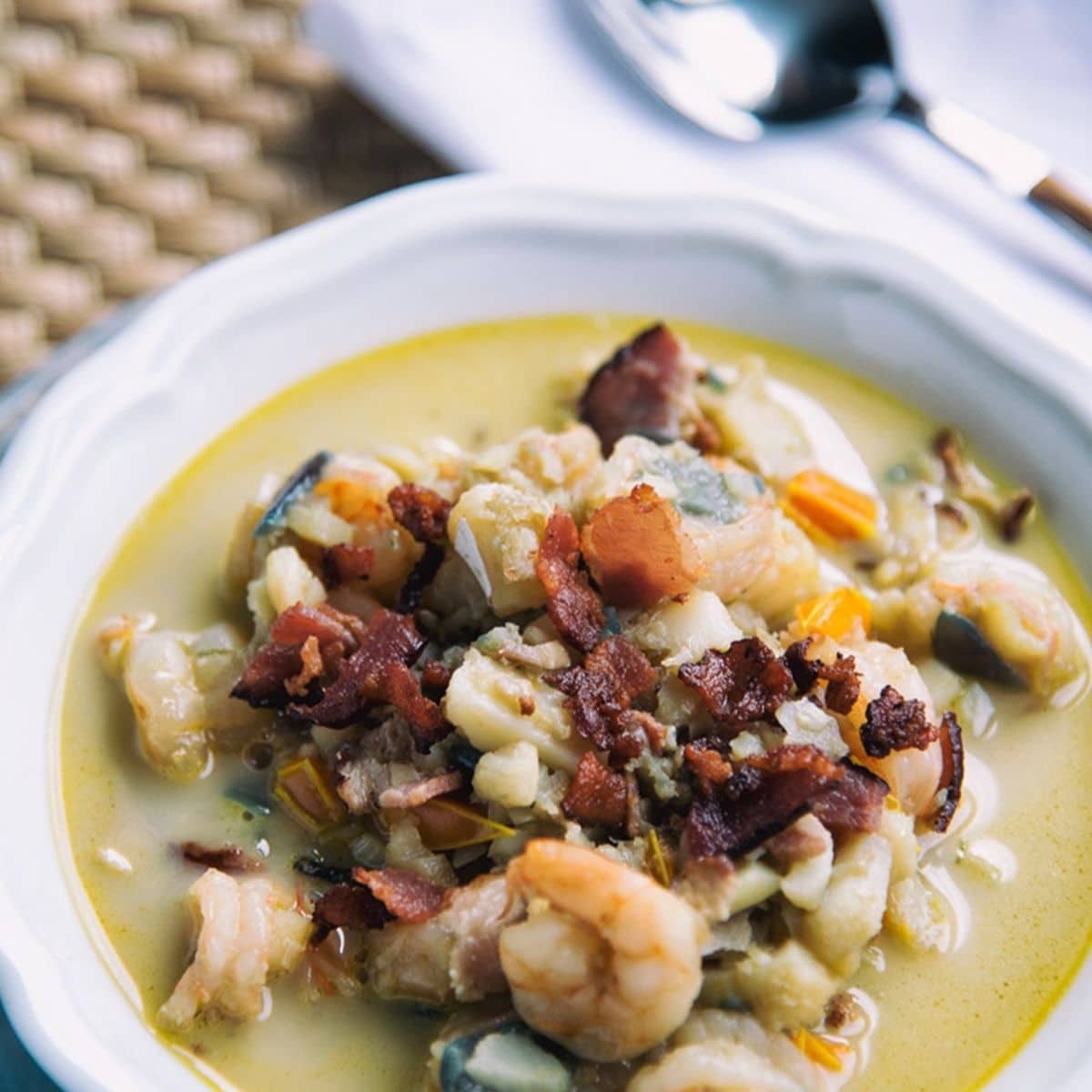 Bacon, shrimp, and fish chowder is a paleo-friendly seafood dish that combines paleo ingredients in one delicious meal. The flavor combination of bacon, shrimp, and fish is truly unique. The paleo chowder has a creamy texture and enough heat to make it enjoyable. Topped with paleo-friendly croutons, it makes an excellent paleo meal.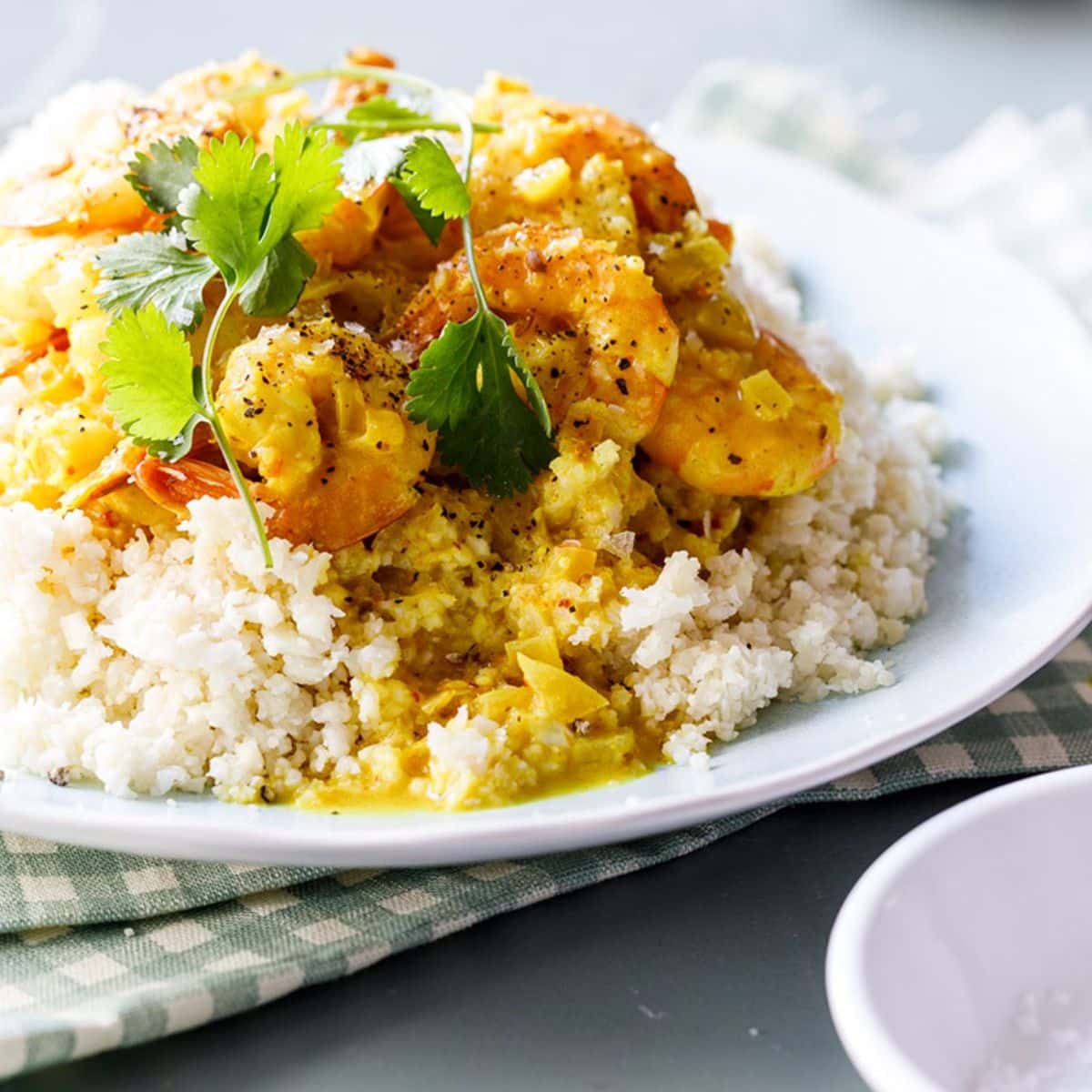 Coconut curry with shrimp and cauliflower rice is a well-balanced meal that delivers incredible flavor while filling. The combination of coconut milk, paleo-friendly vegetables, and spices makes this paleo dish a winner. The paleo cauliflower rice is an excellent substitution for traditional white rice and is the perfect side to absorb all the delicious curry flavors.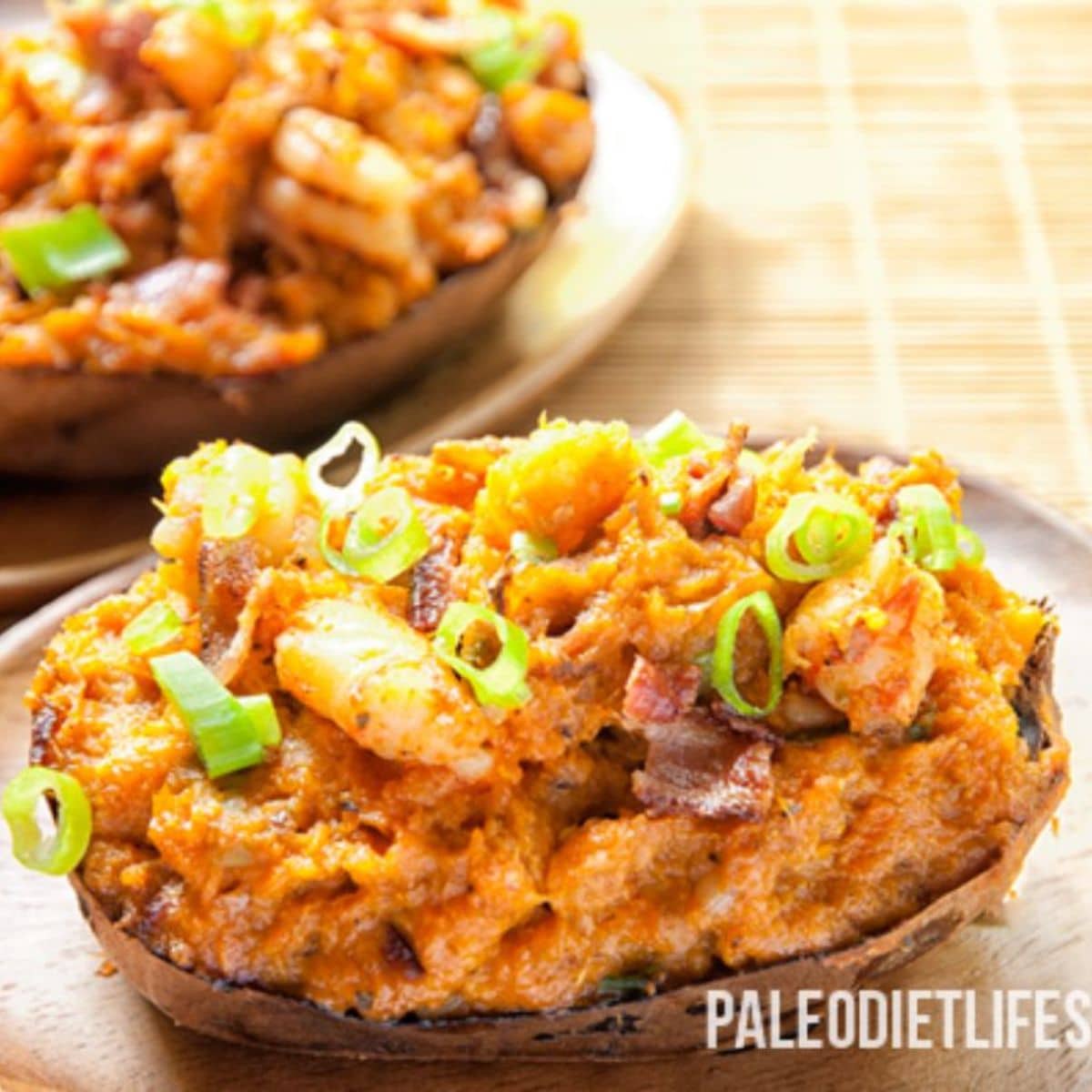 On busy weeknights, recipes that come together quickly and require minimal prep and clean-up are essential. Bacon shrimp stuffed sweet potatoes are paleo-friendly and can be thrown together quickly.
The paleo sweet potatoes are stuffed with delicious paleo shrimp and bacon, then topped with paleo-friendly cheese. The combination of flavors makes for an irresistible paleo dish you'll keep in your recipe rotation.
This shrimp and vegetable stir-fry is an Asian-inspired dish you can assemble quickly. By cooking over high heat, the ingredients will cook quickly. Adding Asian spices and sauces like Sriracha and soy sauce gives it a unique flavor.
Another significant part of this recipe is that you can easily substitute your favorite vegetables or whatever is in your pantry. The paleo shrimp and bok choy stir-fry is a great paleo meal that also makes excellent leftovers.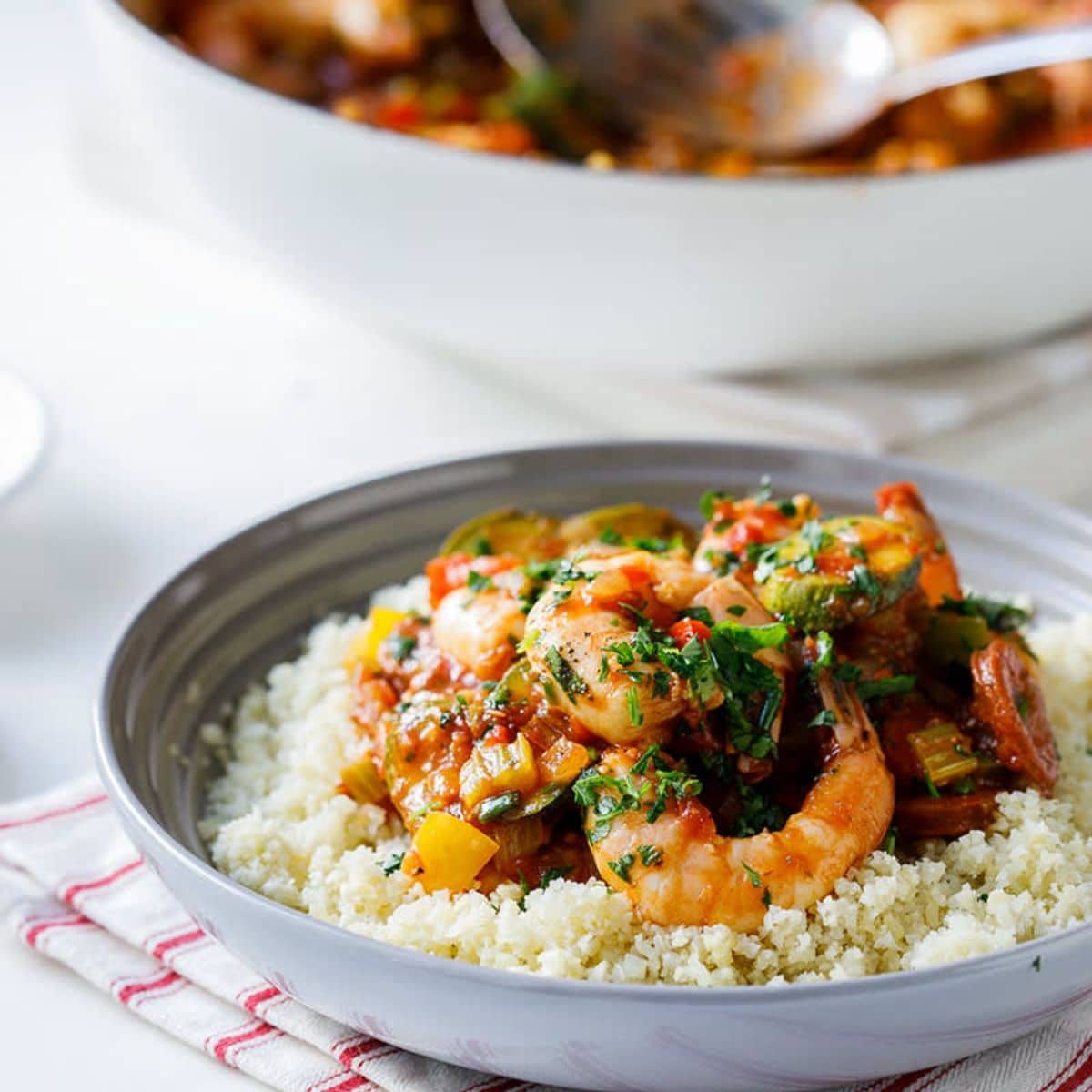 Jambalaya is a seafood favorite, and you can make it paleo-friendly with some minor adjustments. This dish is paleo, gluten-free, grain-free, and dairy-free. The secret to this recipe is time. The ingredients are brought together by cooking them over low heat for a few hours.
This paleo jambalaya is packed with paleo shrimp, andouille sausage, vegetables, and spices. Every bite of this dish has a hint of spiciness and flavor. This paleo dish is sure to become a paleo staple in your home.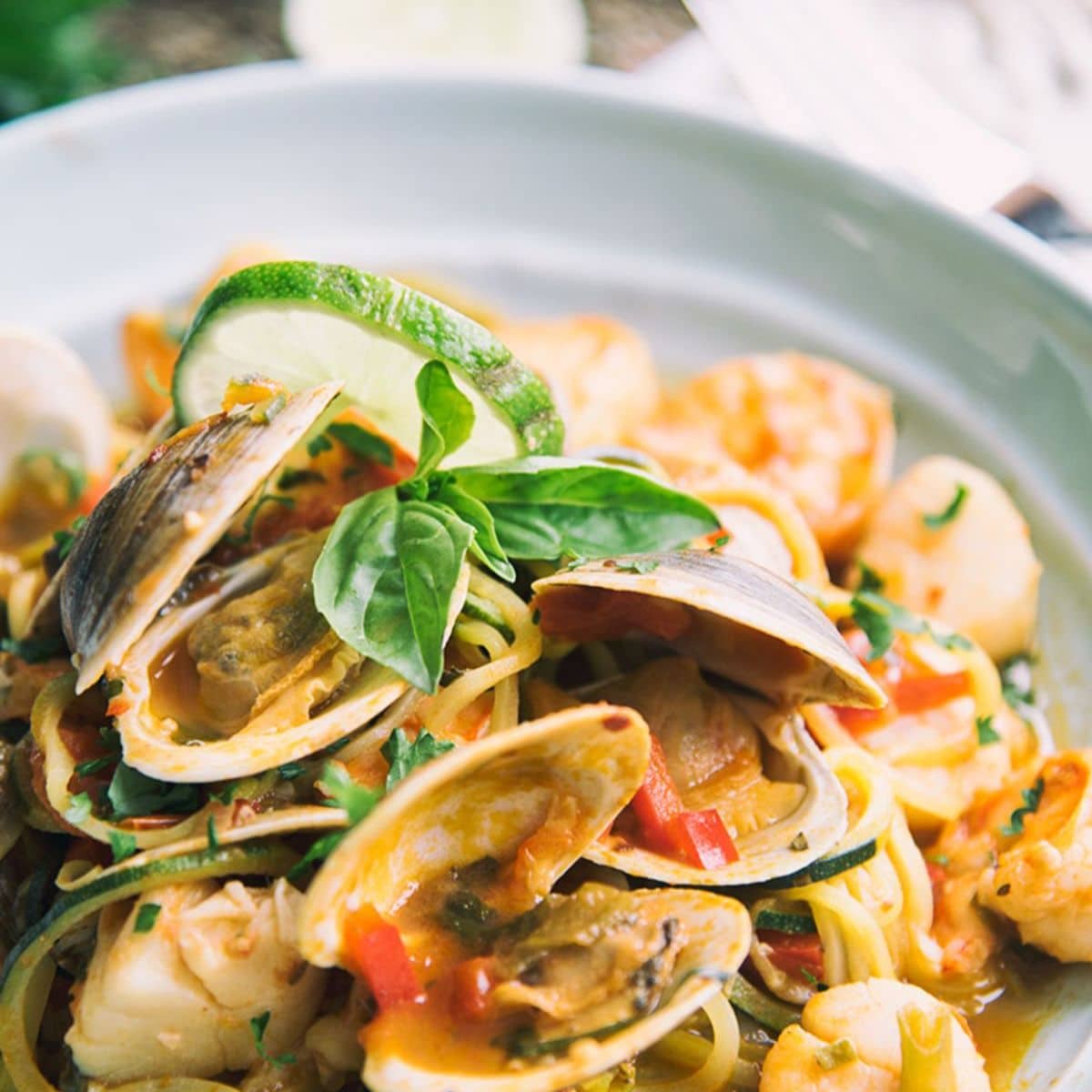 If you're looking for paleo recipes with shrimp, this paleo seafood zucchini pasta is a must-try. This paleo dish combines high-quality olive oil with shrimp, other seafood, your favorite vegetables, and garlic. The sauce comes together quickly, and zucchini noodles are perfect for this pasta sauce. You can also serve the seafood pasta sauce over cauliflower rice.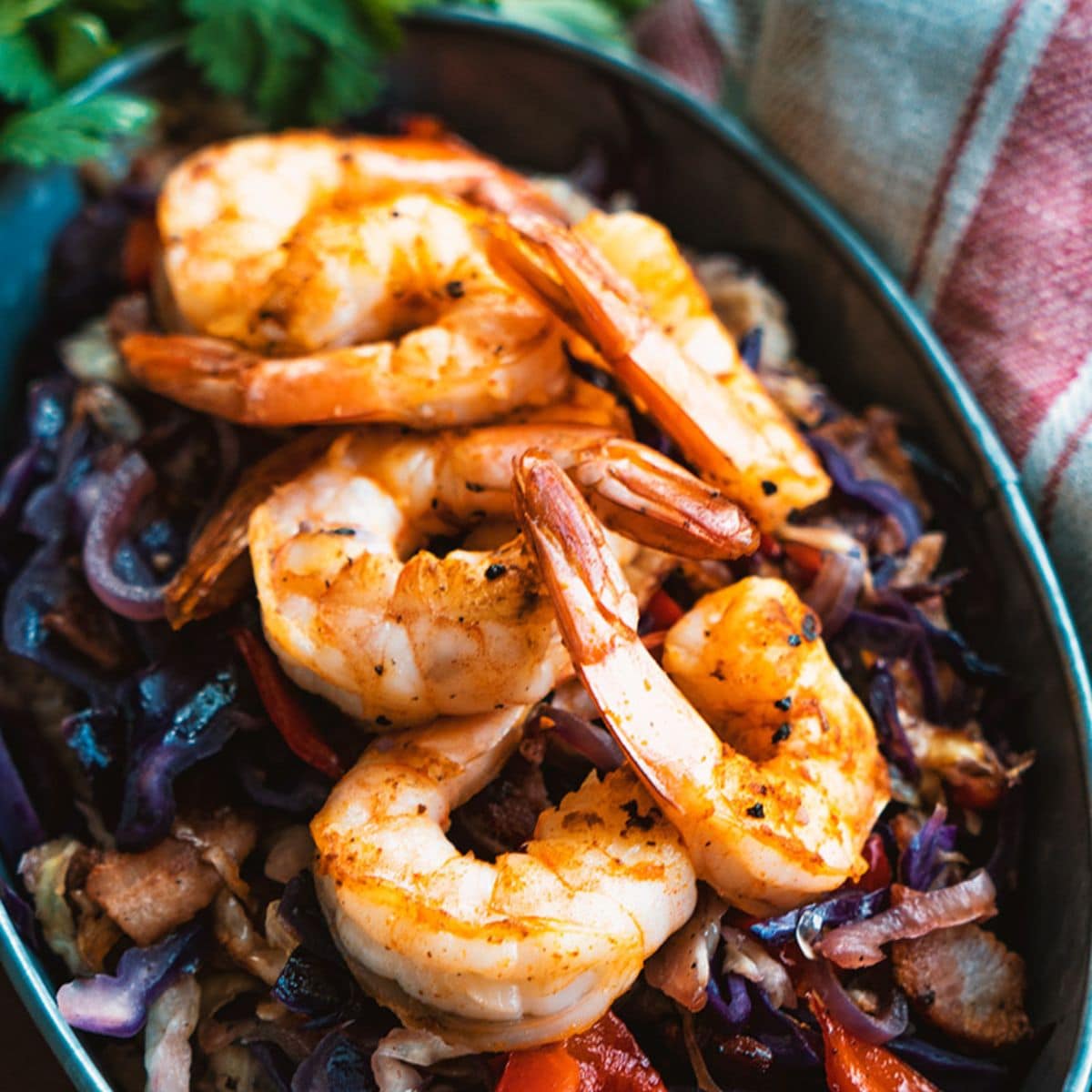 Jerk shrimp with warm cabbage slaw is a paleo-approved meal you can make in minutes. The jerk marinade adds flavor to the paleo shrimp, while the warm cabbage slaw adds sweetness and crunch. Together, these two paleo ingredients make for a delicious paleo dish.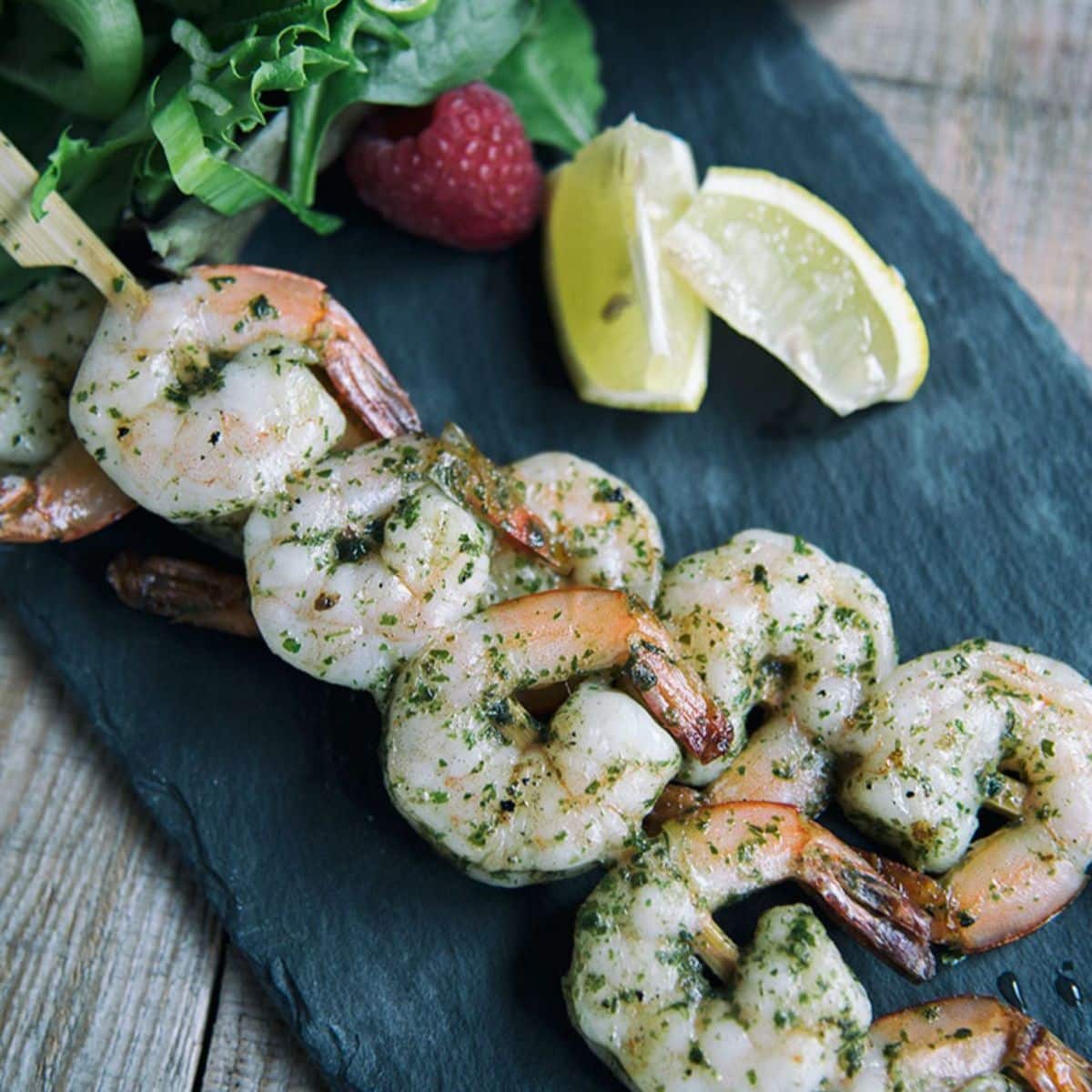 Grilled pesto shrimp is a paleo dish that takes minutes to make. The paleo pesto sauce can be made in advance and stored in the refrigerator, so you can have a paleo meal ready in minutes. Serve the grilled pesto shrimp over cauliflower rice or zucchini noodles for a delicious paleo meal.
Wrap Up
Eating paleo doesn't have to be tedious or complicated. Paleo shrimp recipes like paleo chowder, coconut curry with shrimp, bacon shrimp stuffed sweet potatoes, paleo jambalaya, paleo seafood zucchini pasta, jerk shrimp with warm cabbage slaw, and grilled pesto shrimp, you can have a paleo-approved meal in no time. Enjoy!