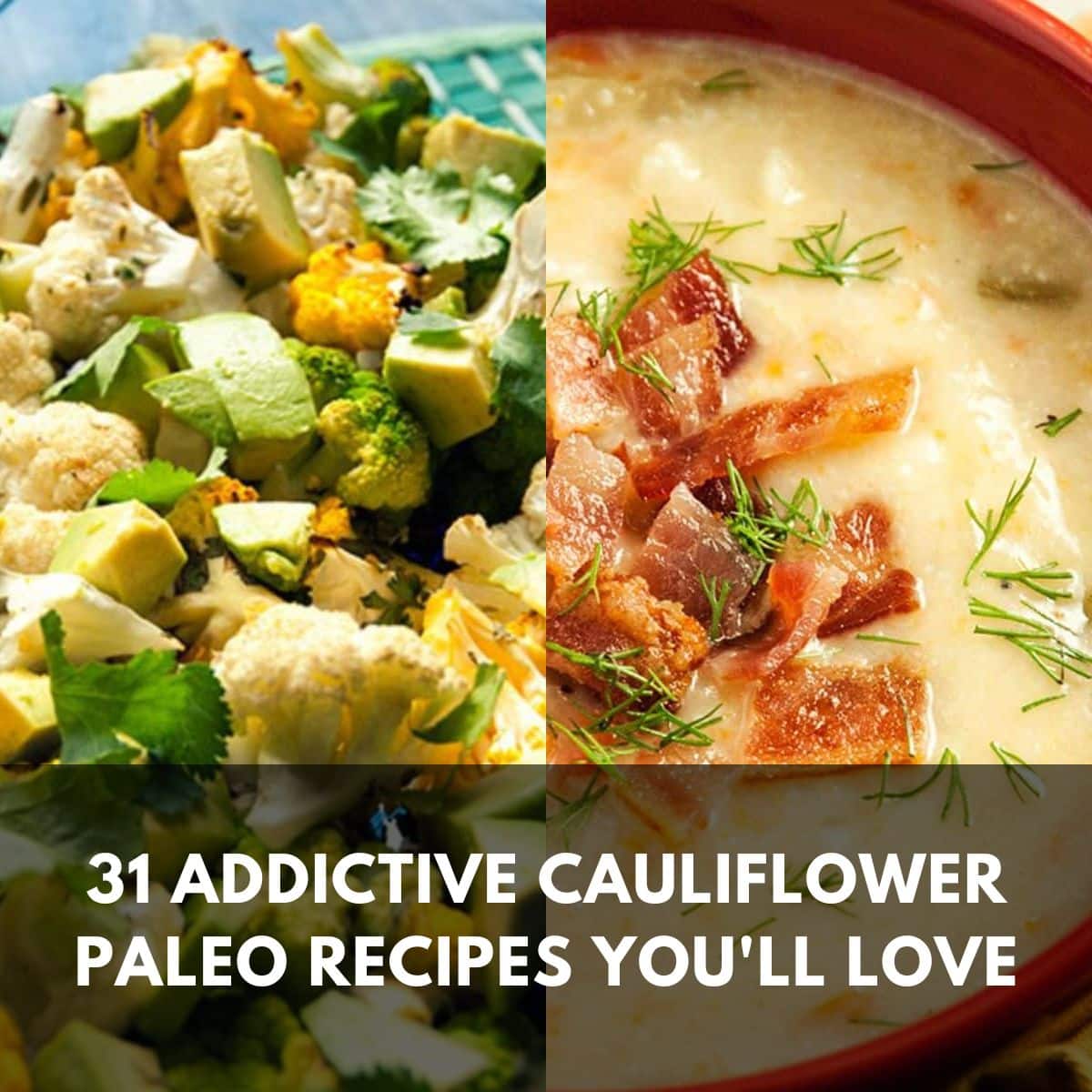 Are you looking for delicious and healthy meal options that fit your paleo diet?
Look no further than these 31 addictive cauliflower paleo recipes! Whether you're a seasoned paleo veteran or just starting out, cauliflower is a versatile and nutritious ingredient that can be used in a variety of dishes.
From cauliflower rice to cauliflower pizza crust, these recipes will satisfy your cravings while staying true to your dietary needs. So get ready to fall in love with cauliflower all over again as we explore these mouth-watering and easy-to-follow paleo cauliflower recipes.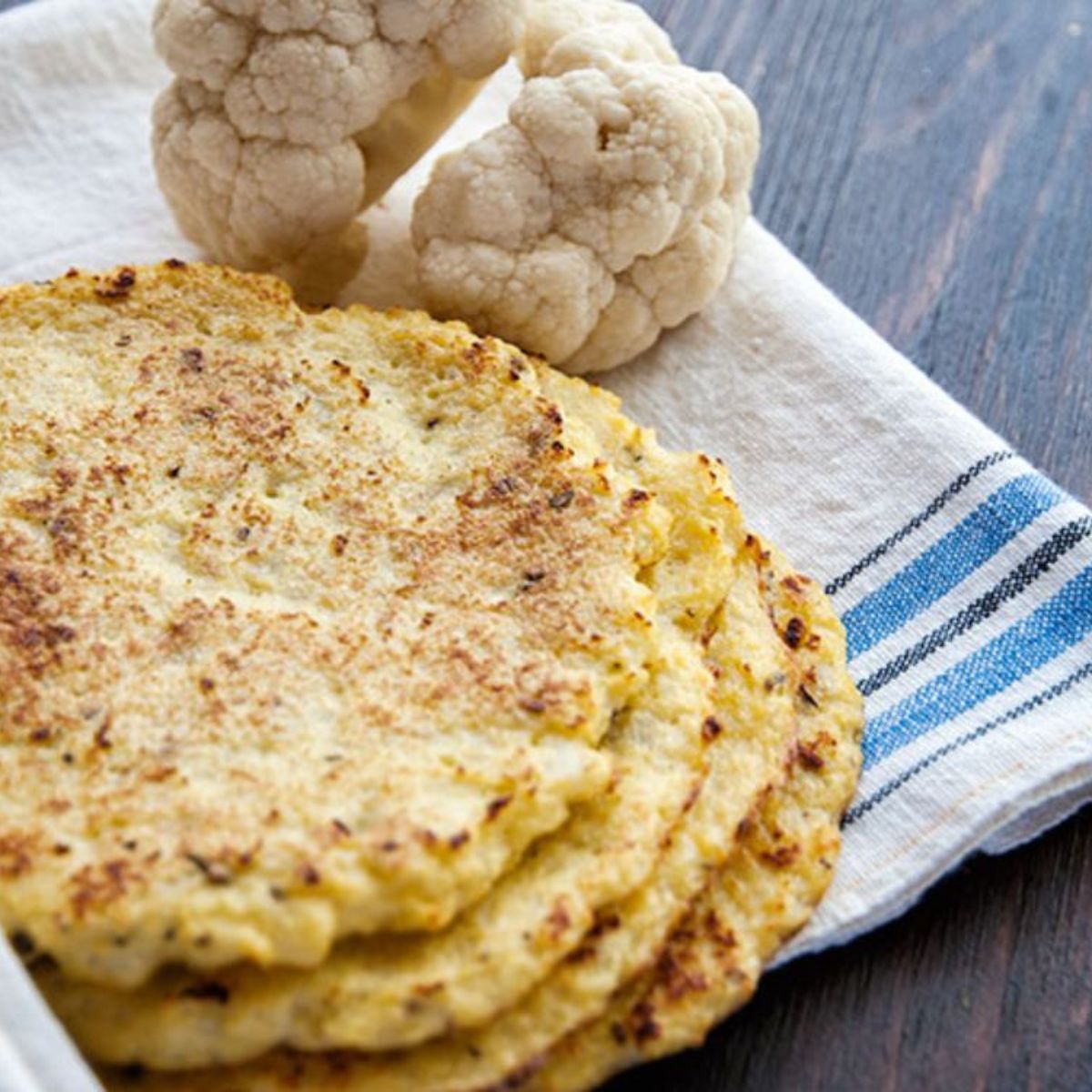 The Cauliflower Tortillas recipe requires only a few simple ingredients, including cauliflower, eggs and seasoning. The cauliflower is pulsed in a food processor to create a fine texture, then mixed with the other ingredients to form a batter.
The batter is then cooked in a non-stick pan to create thin and pliable tortillas. You can use them for a wide variety of different meals and snacks.
The Cauliflower Chowder is a creamy and comforting soup that is perfect for a cozy meal on a cold day. The soup is made with cauliflower, onion, garlic, celery, and chicken broth, which are cooked together until the cauliflower is soft. The mixture is then pureed until smooth.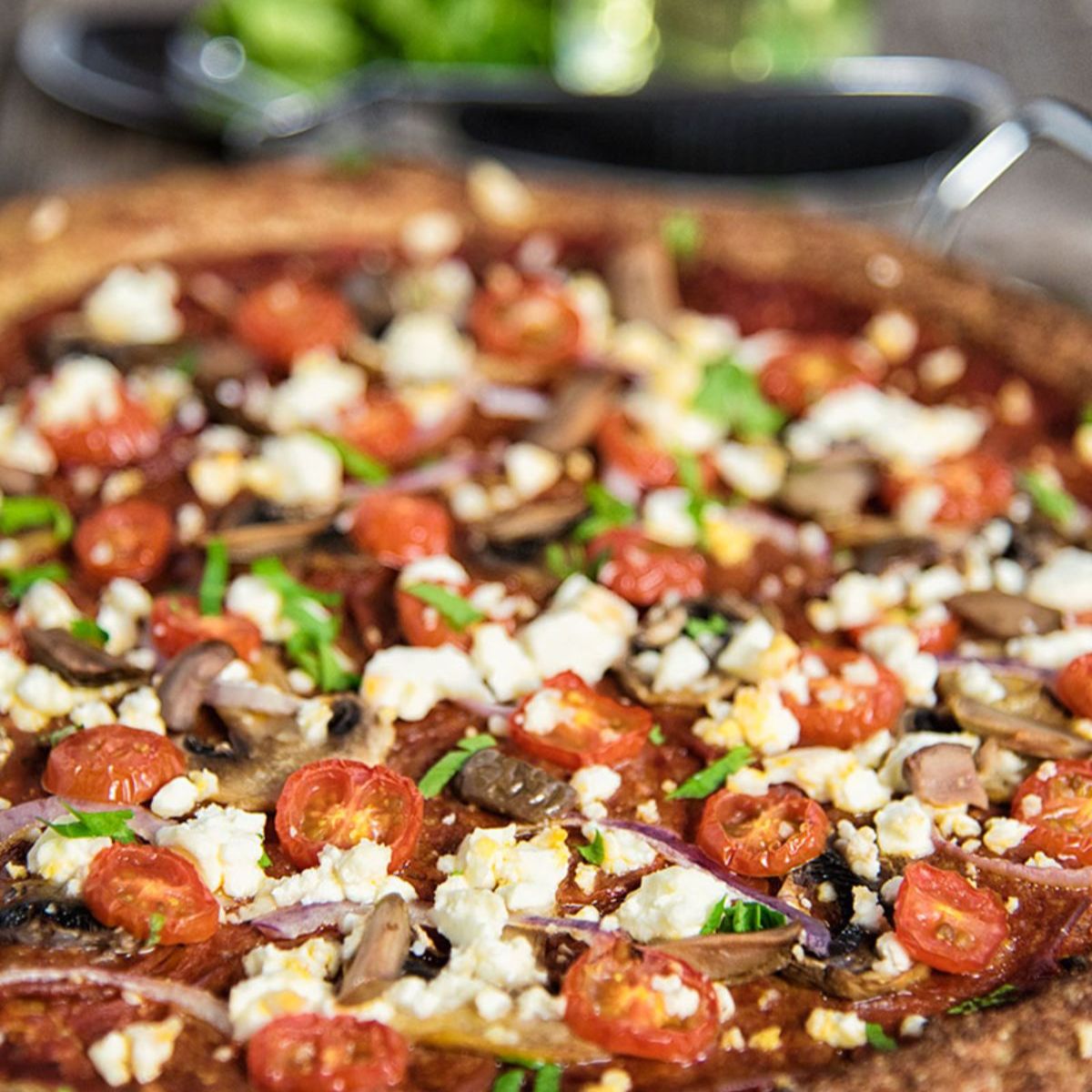 Are you looking for a healthier alternative to traditional pizza crust? Look no further than the Cauliflower Crust Pizza recipe. Made with a combination of cauliflower, almond flour, and eggs, this crust is both nutritious and delicious. Once cooked, You can top the crust with a range of toppings.
This food is one of the top Paleo cauliflower recipes due to its tasty seasonings and multiple uses.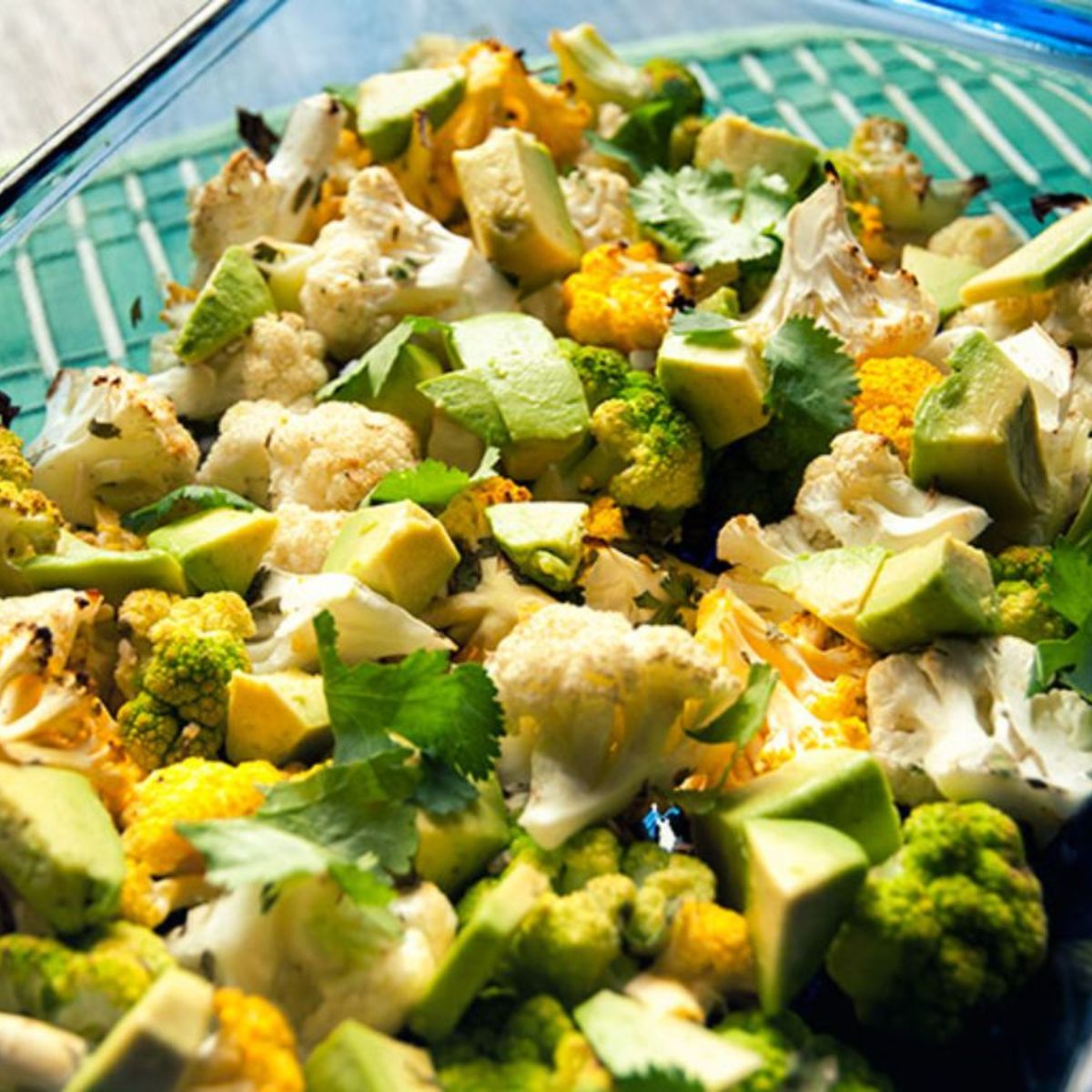 The Cauliflower with Lime and Cilantro recipe is a simple, flavorful, paleo-friendly, and vegan side dish. The cauliflower is roasted in the oven until it becomes tender, slightly charred and then tossed with a mixture of minced garlic, fresh cilantro, and lime juice.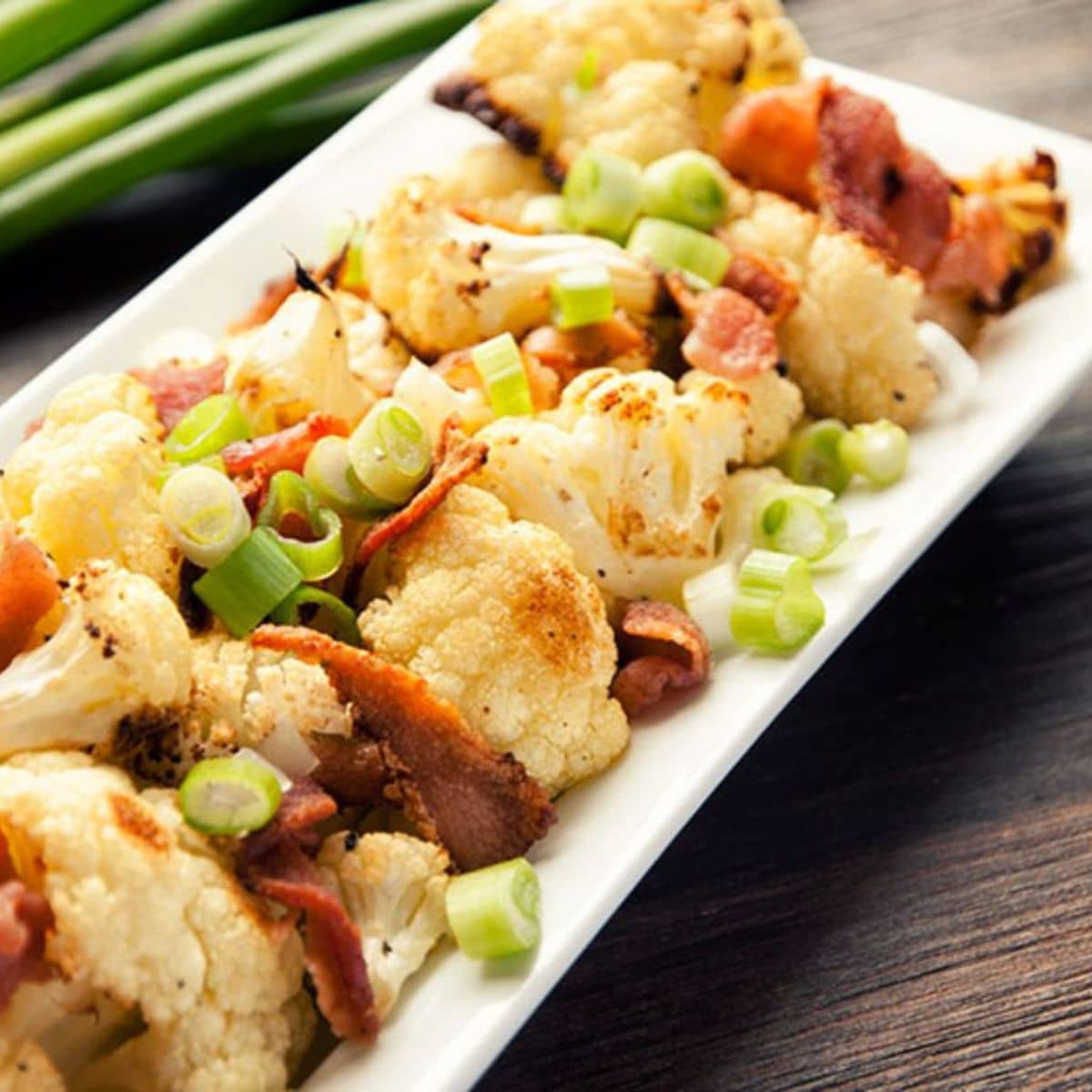 The Roasted Cauliflower with Bacon recipe is a savory and flavorful side dish that is both paleo-friendly and gluten-free. This recipe requires cauliflower, bacon, garlic, and fresh thyme. The mixture excites your taste buds in many ways!
The cauliflower is roasted in the oven until it becomes tender, and caramelized and then tossed with the crispy bacon, minced garlic, and fresh thyme ingredients mentioned above.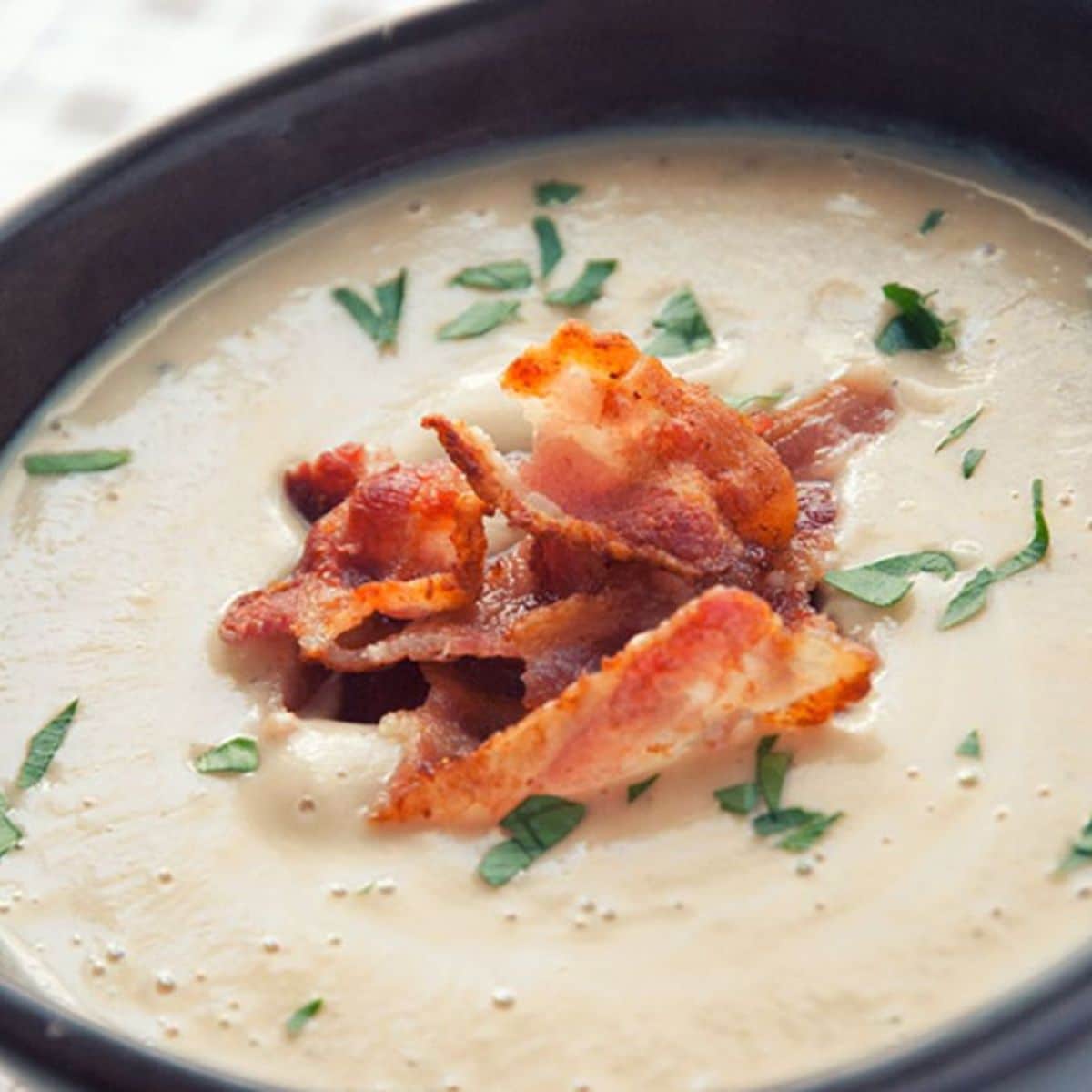 The Roasted Cauliflower Soup recipe is made with roasted cauliflower, onions, garlic, and chicken broth, which are cooked together until the cauliflower is soft. The mixture is then pureed until smooth, creamy and seasoned with salt, pepper, and herbs.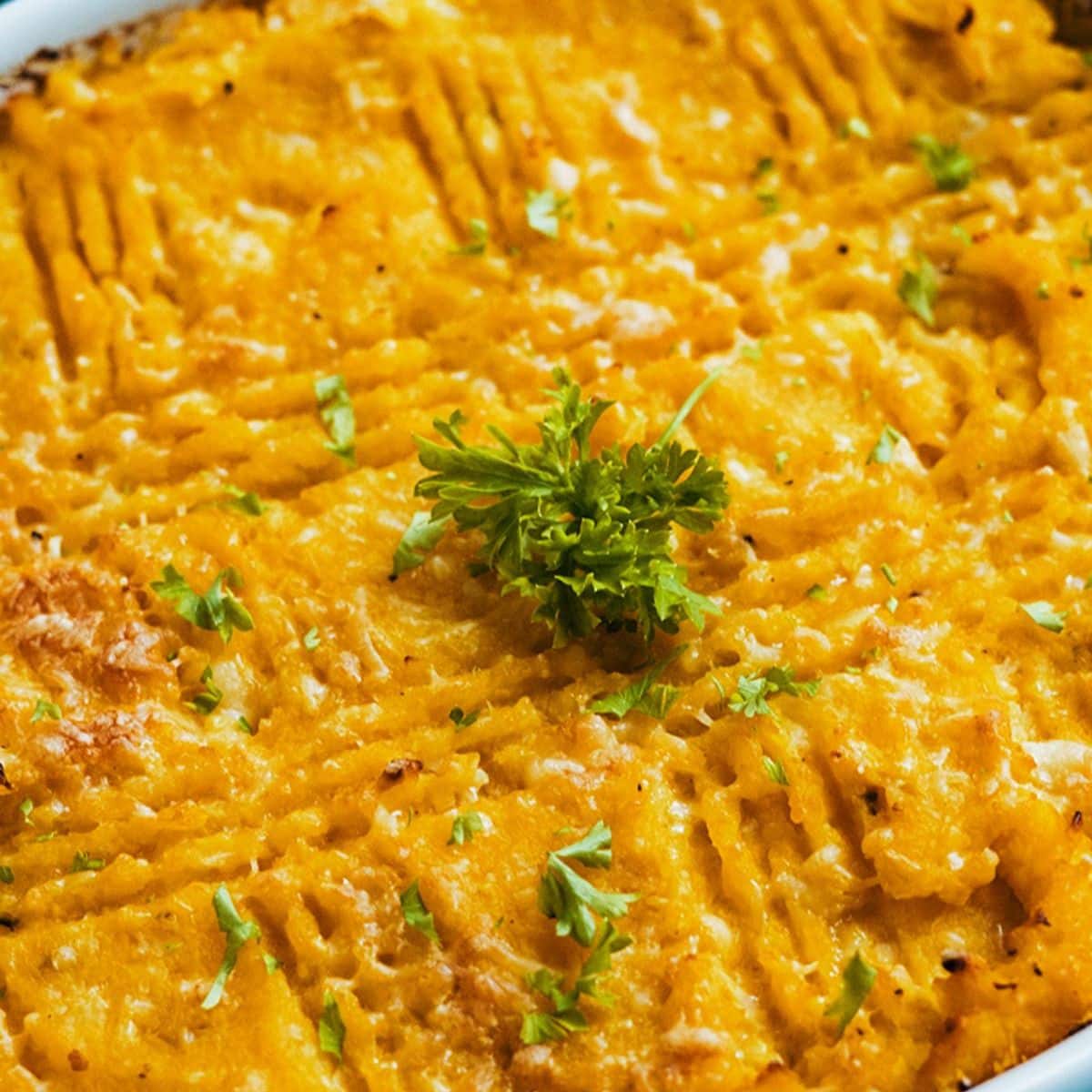 The Butternut and Cauliflower Casserole are made with roasted butternut squash and cauliflower, seasoned with garlic and herbs, then mixed. The mixture is then baked in the oven until it is hot and bubbly and topped with fresh herbs for added flavor and texture.
While some may be hesitant to try butternut, it's a highly versatile ingredient and increases the taste of each dish it's included in, and recipe.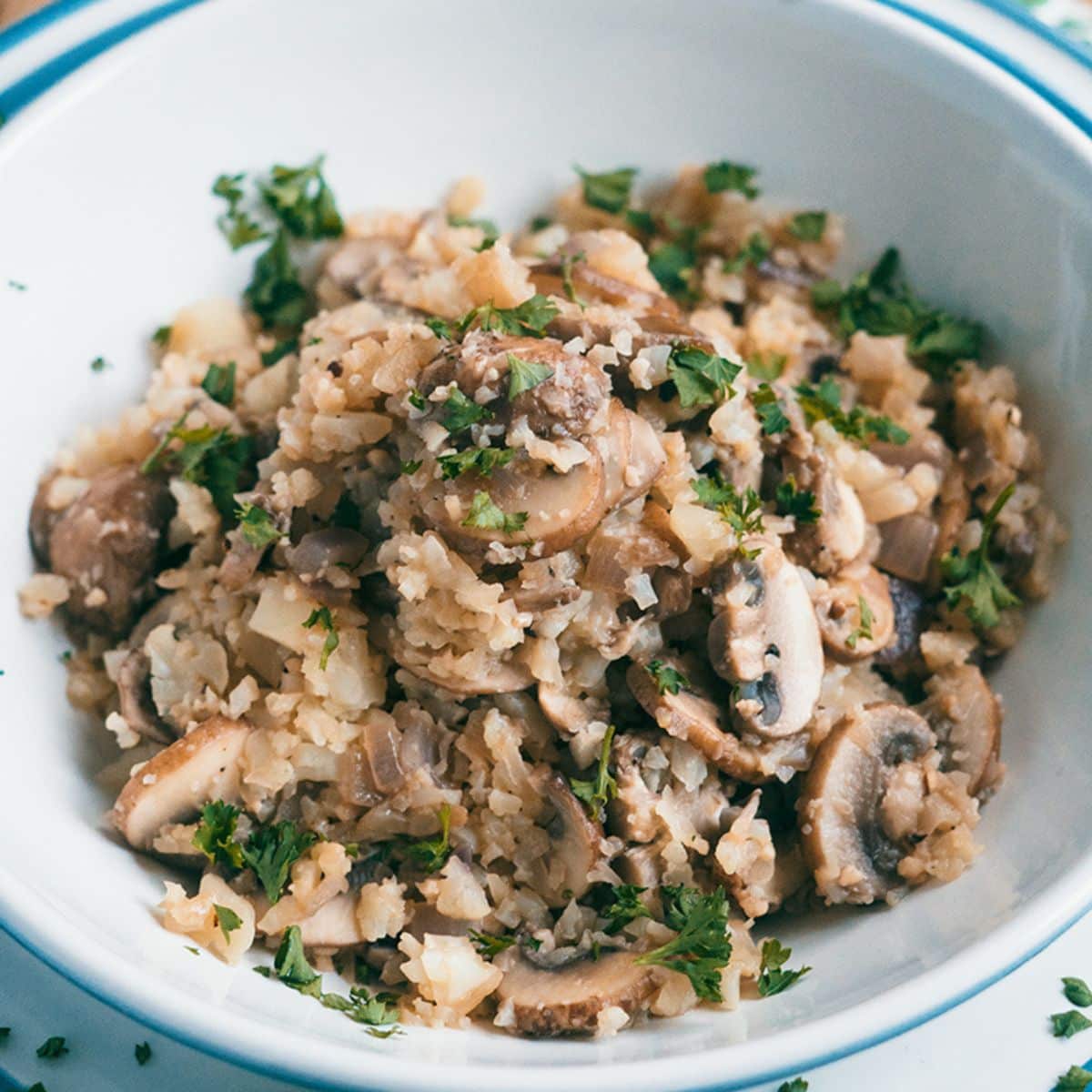 The Cauliflower Mushroom Risotto recipe is a delicious and healthy twist on traditional risotto. This recipe is gluten-, dairy-free, and paleo-friendly, using cauliflower rice instead of traditional rice. It can be served as a side dish or as a main course with some additional protein.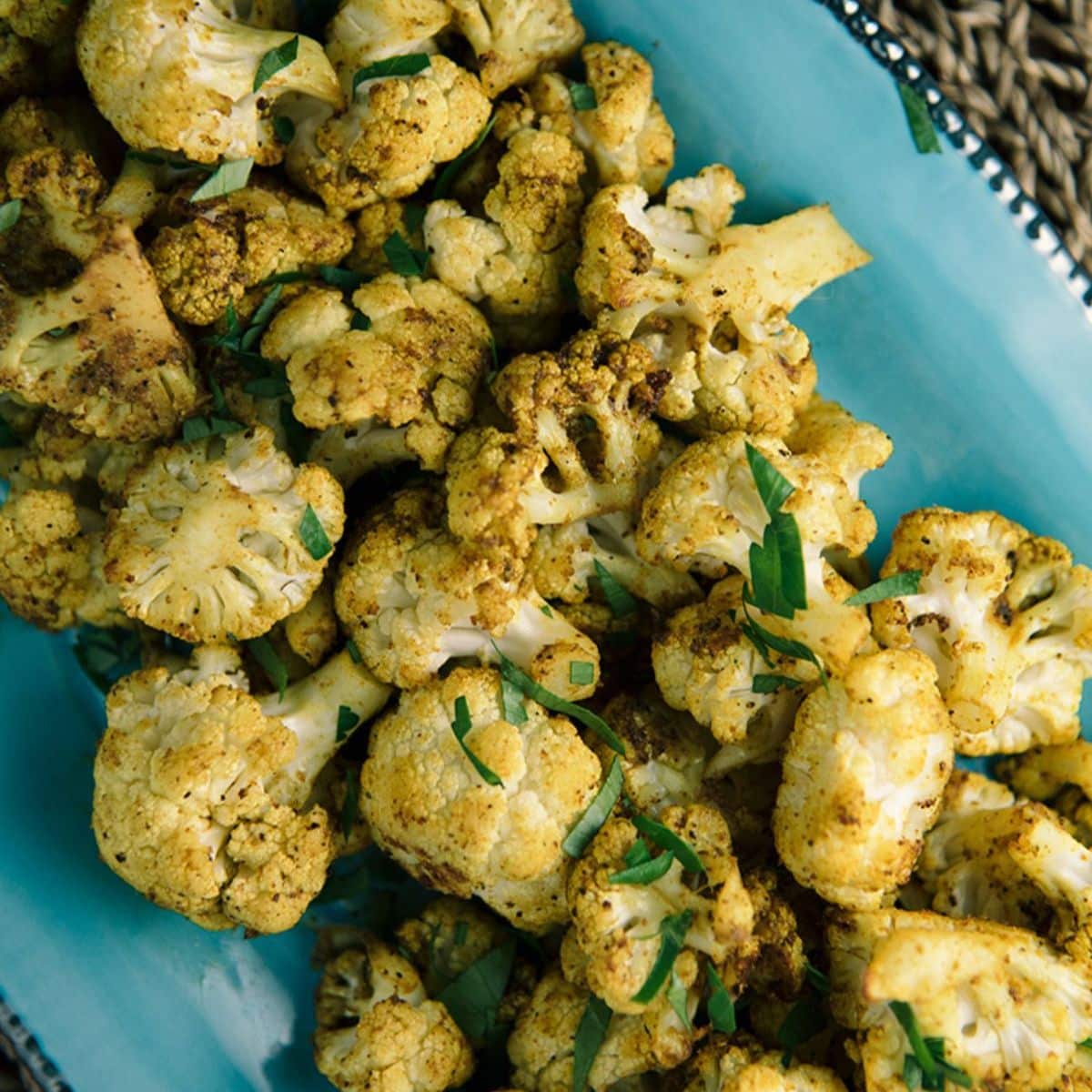 The Roasted Curry Cauliflower recipe is a flavorful and healthy side dish that is easy to prepare. The cauliflower is seasoned with a blend of aromatic spices, including sumac, cumin, and turmeric, and then roasted in the oven until it becomes tender and caramelized.
Not only is this a great addition to a meal, but it can be consumed as a healthy snack option throughout the day.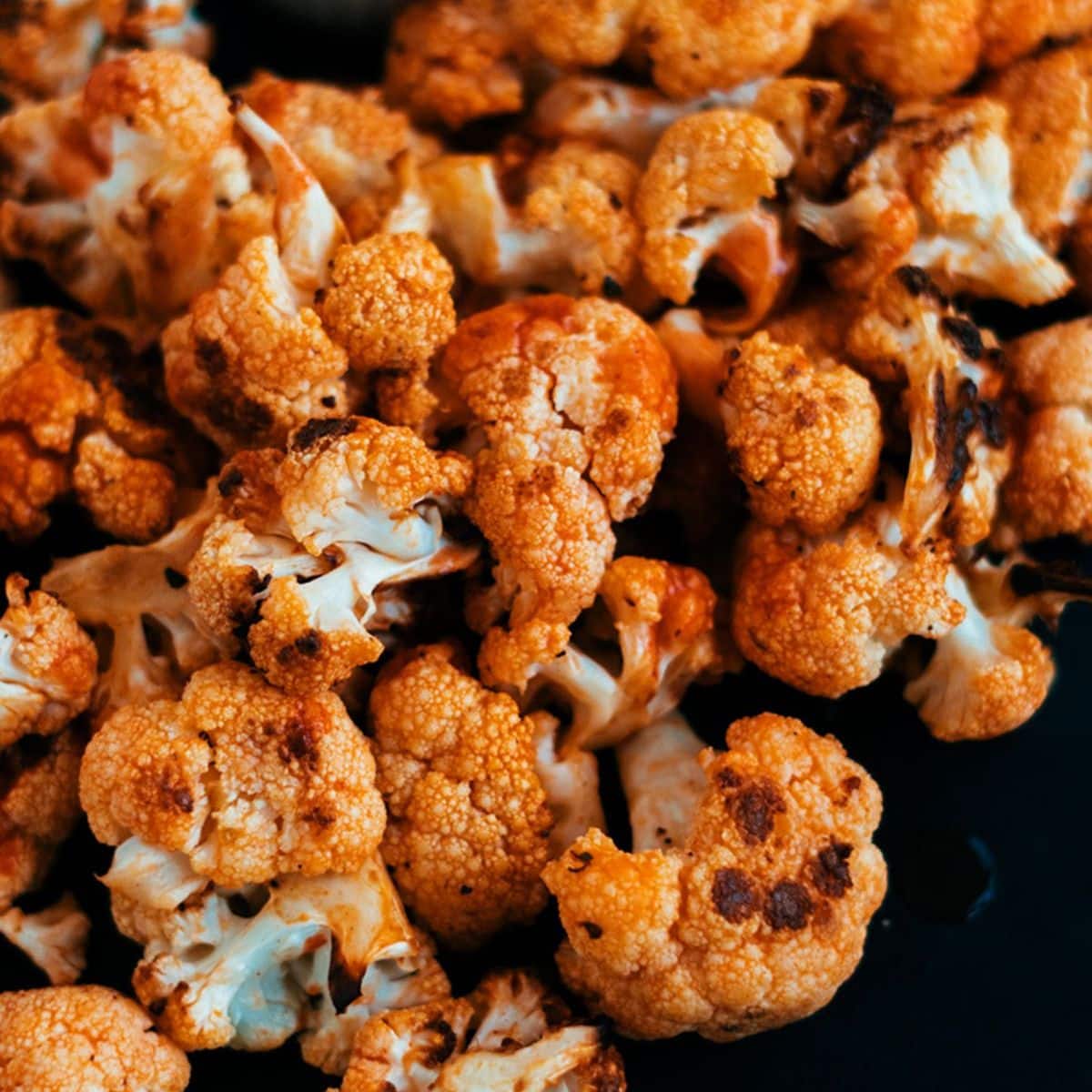 The Roasted Buffalo Cauliflower recipe is a spicy and flavorful side dish that is perfect for a game day snack or party appetizer. The cauliflower is roasted in the oven until it is tender and then coated in a spicy buffalo sauce with hot sauce and ghee.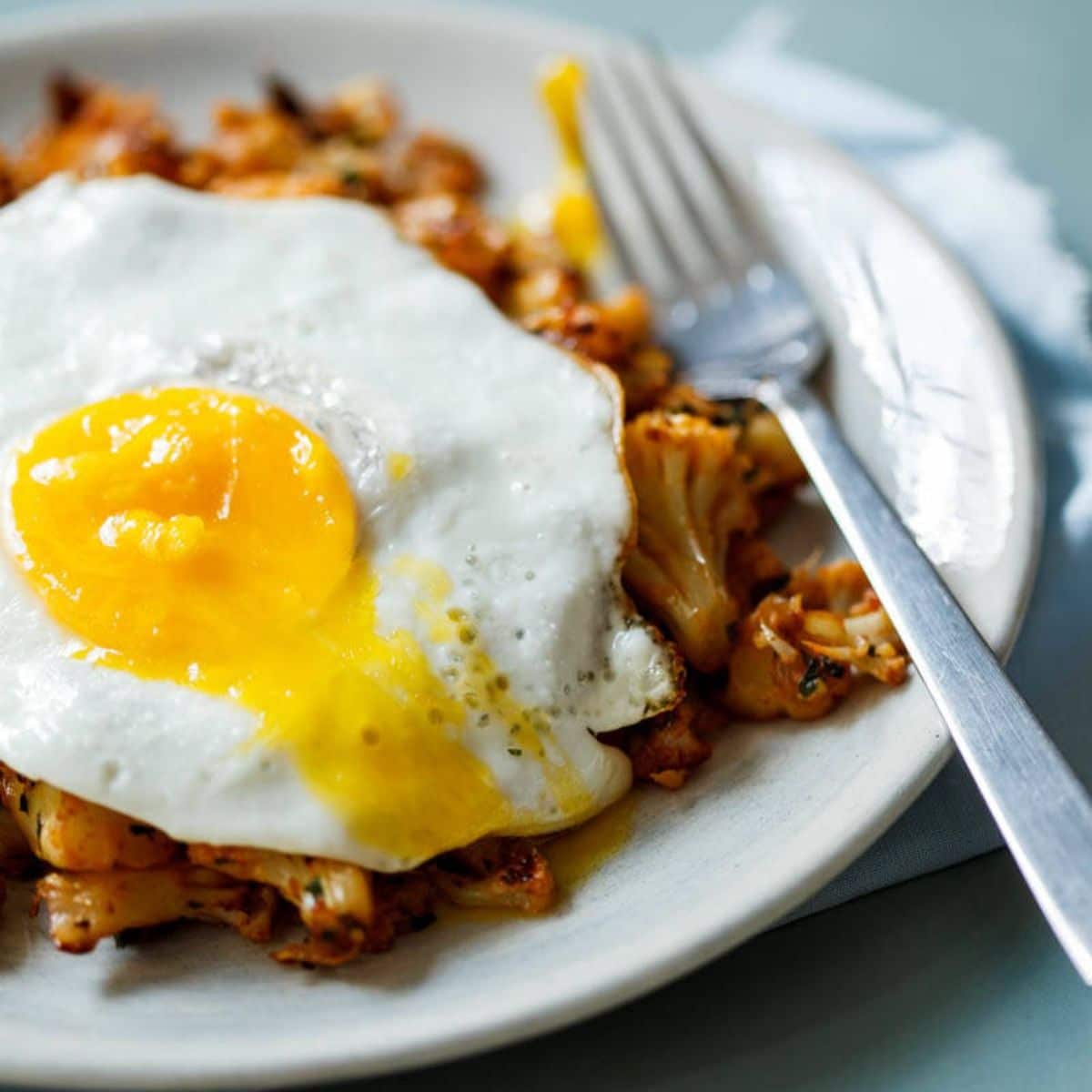 The Cauliflower Hash Eggs recipe is made with shredded cauliflower and sautéed with onions, garlic, and seasoning until it becomes tender and crispy. The mixture is then topped with fried eggs and seasoned with fresh herbs and spices for added flavor.
While this recipe may be best suited for breakfast, it's not restricted to that time frame. You can just as easily enjoy it for lunch or dinner.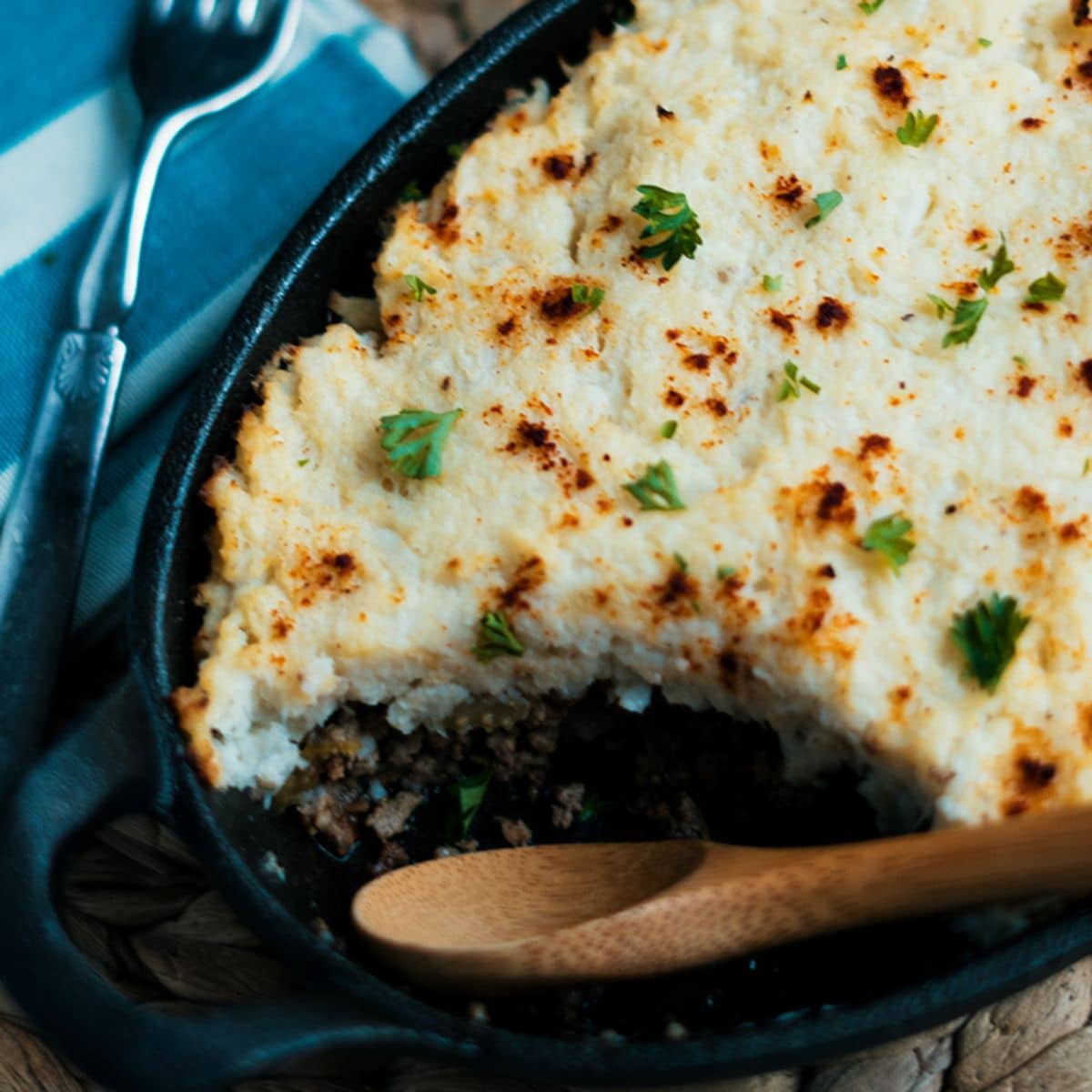 When you are looking for a quality recipe, a healthy version can be made with cauliflower using this recipe. With simple recipes like cauliflower, celery, ground beef or lamb, and seasonings.
Baking the different components into a casserole provides a healthy equivalent to a popular comfort meal.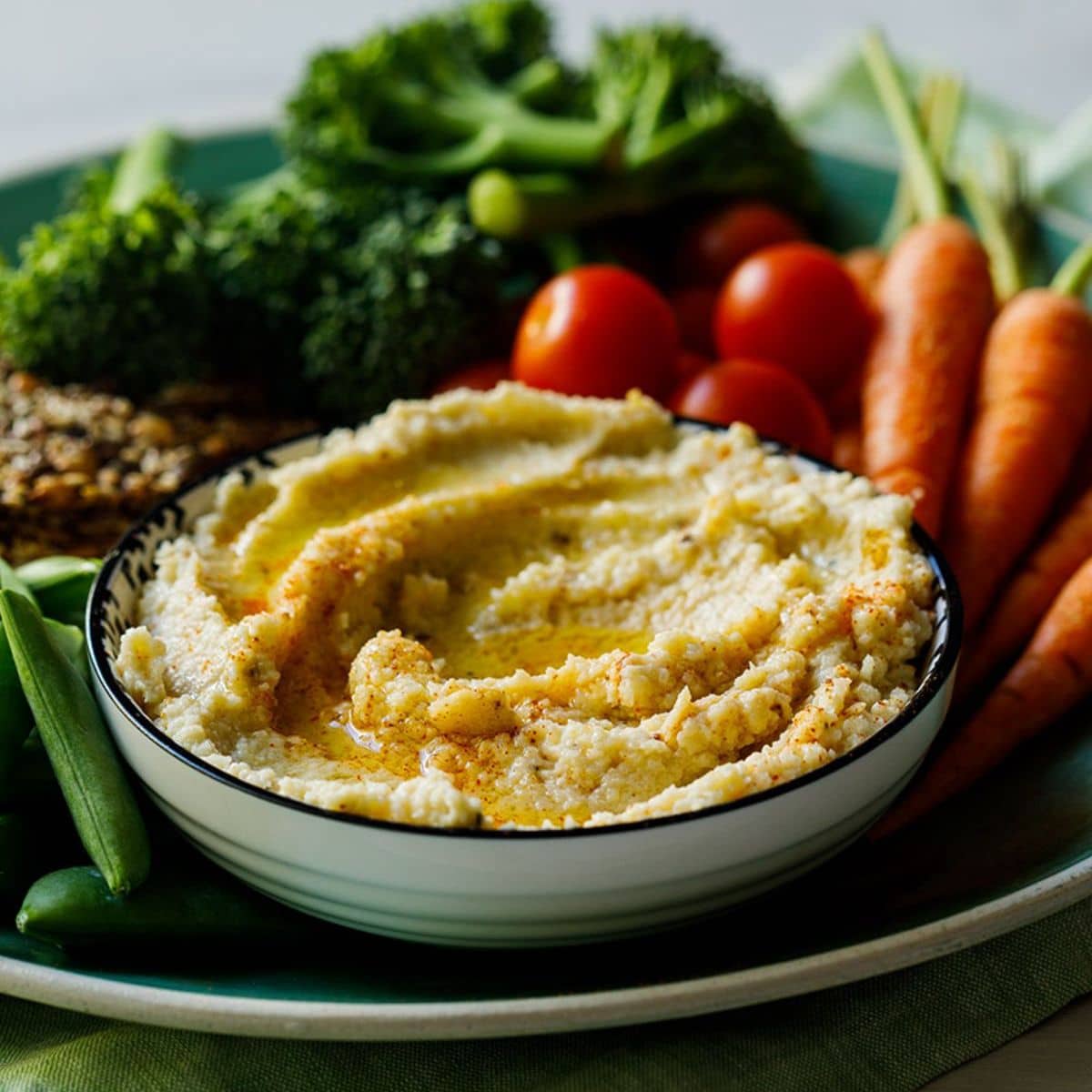 Having a tasty dip to consume with your veggies is a great way to up your intake in unique ways, with an assortment of ingredients - including tahini paste, lemon juice, spices, and olive oil.
The cooking process is quick and easy, and you will have the perfect addition to your snack in no time!
This simple crust made with cauliflower is a great alternative. Combining cauliflower, eggs, and seasoning gives you a flavorful base for your favorite pizza ingredients.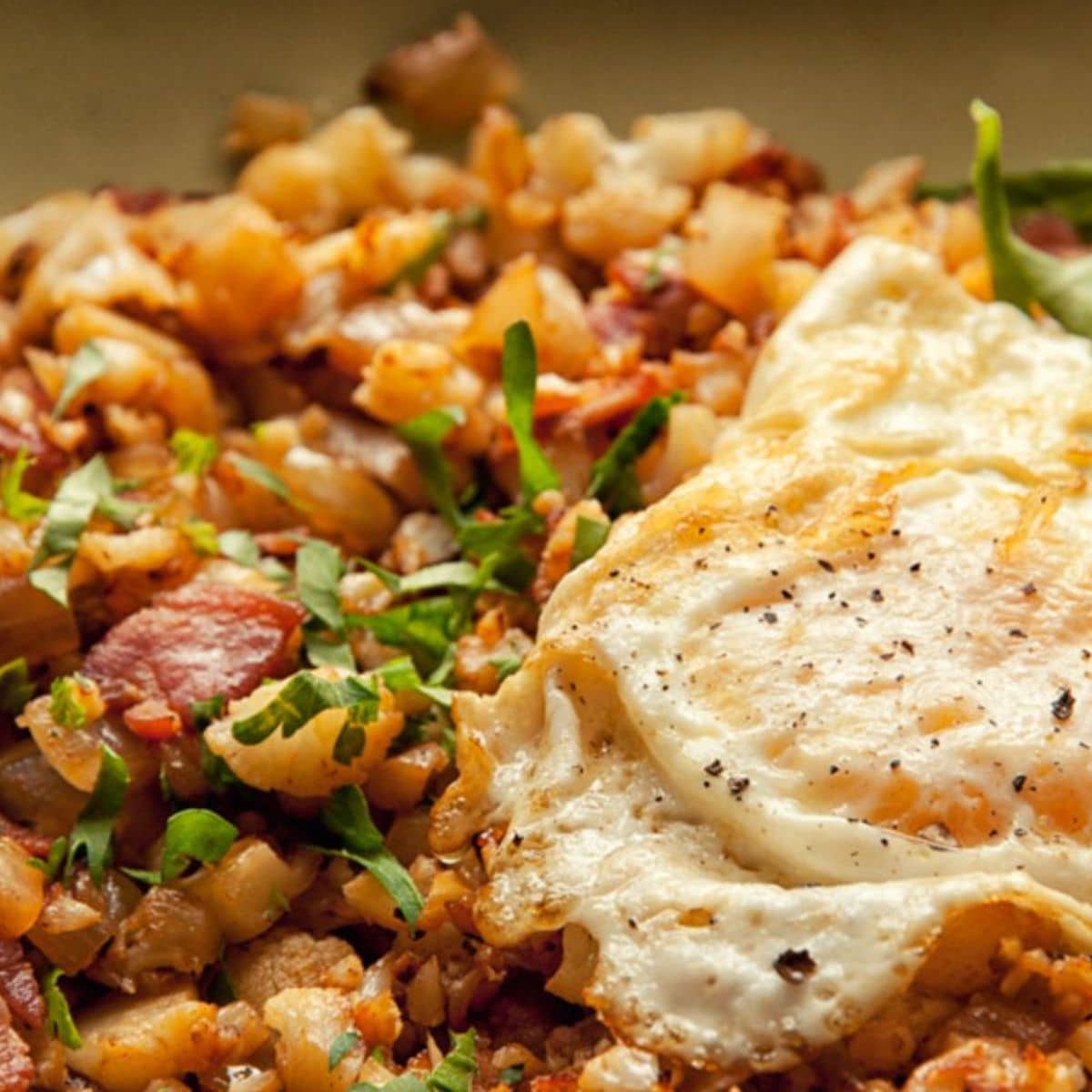 Adding bacon to anything guarantees that you will have a hearty and tasty dish, no matter what meal it is for during the day. Bringing together the bacon, and cauliflower, adding eggs and seasonings, you have the ultimate feast.
Like the one above, this is one of the Paleo cauliflower recipes you can utilize for any meal. Don't think it's just restricted to breakfast!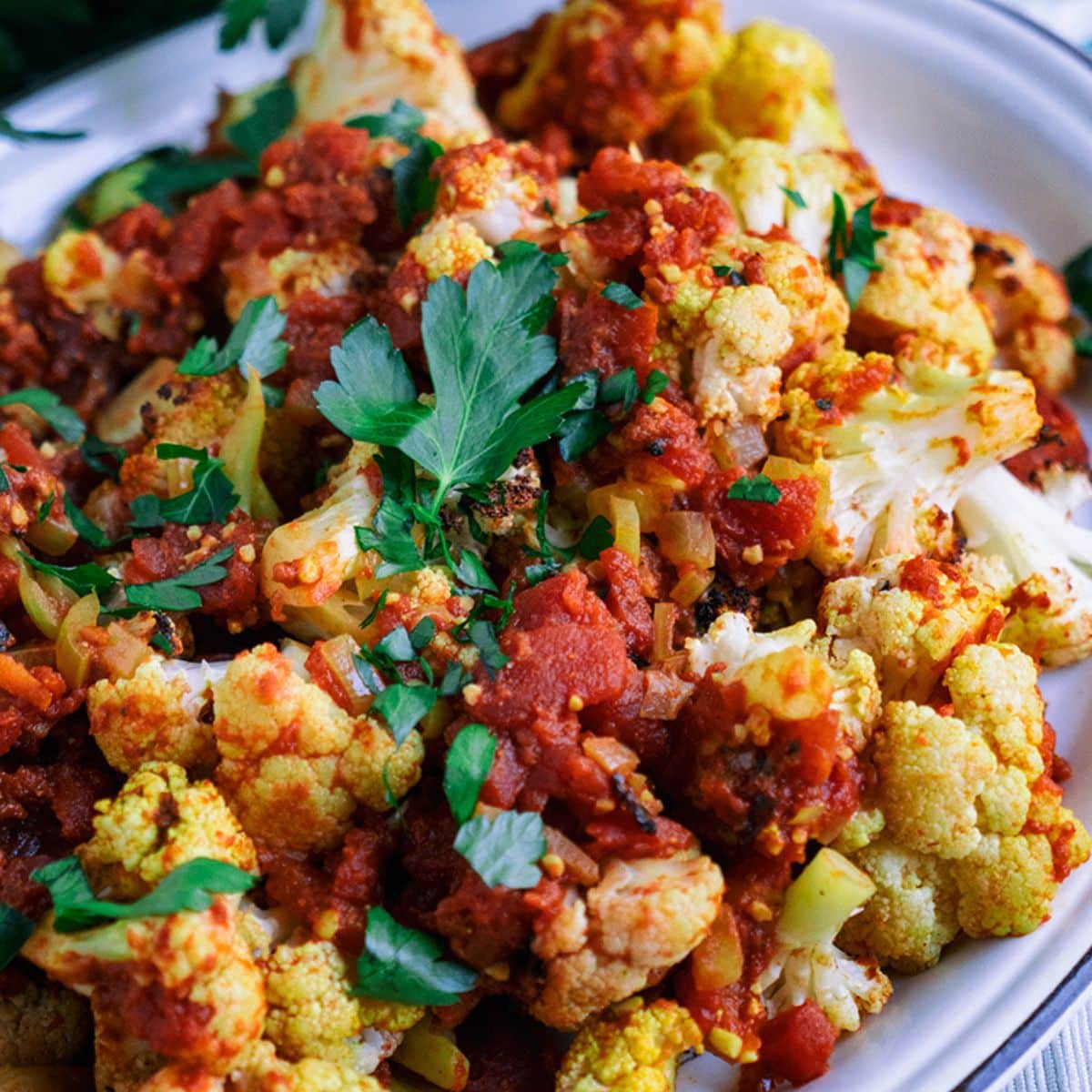 If you are a fan of curry, finding a good Paleo-friendly combination can be challenging. However, this recipe gives all the excellent elements that the best curry offers within the Paleo guidelines.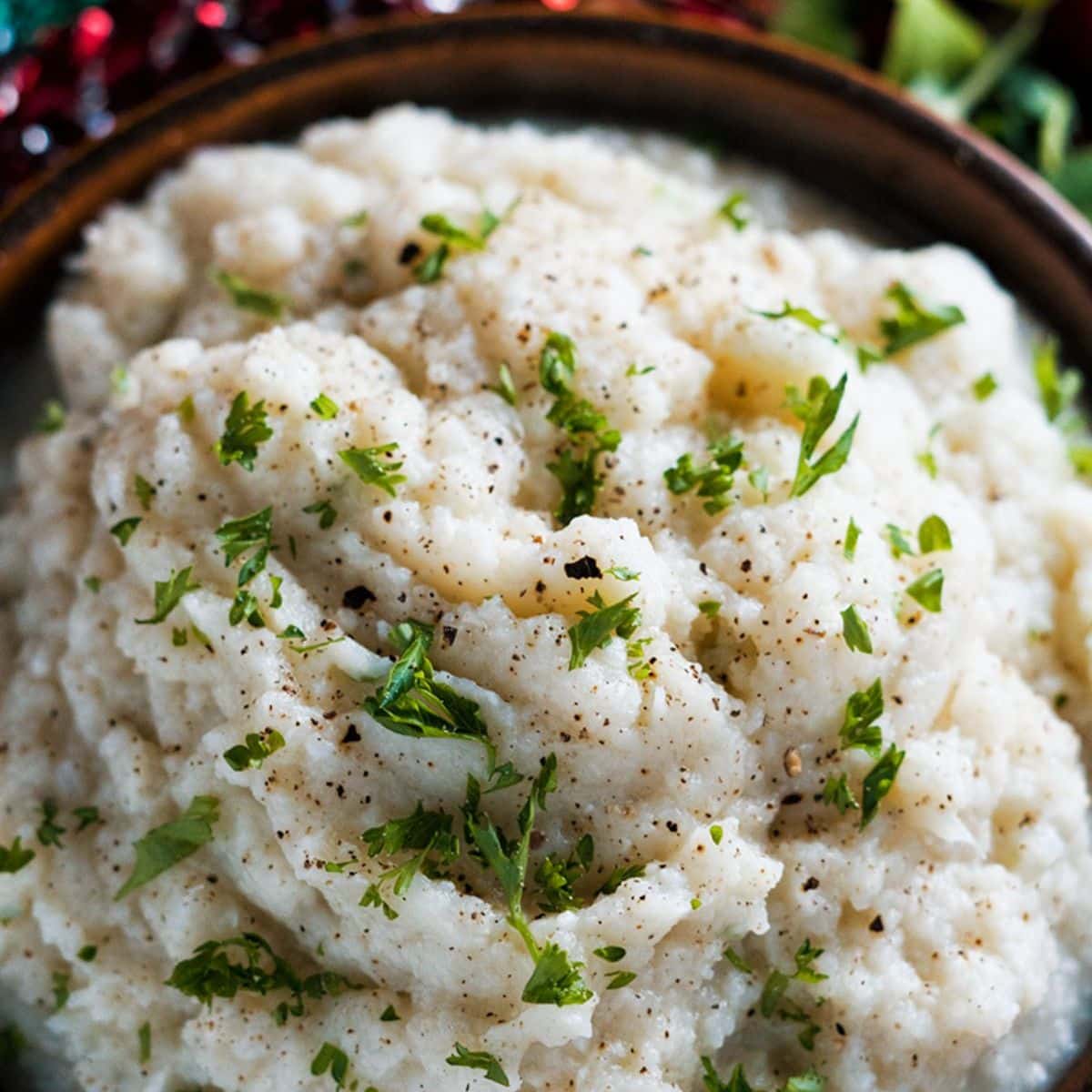 As one of the most wholesome side dishes available, bypassing mashed potatoes while watching what you eat can be painful. However, it doesn't need to be like that. Instead, you can create a healthy alternative with mashed cauliflower that will help curb the cravings.
Don't let Thanksgiving go by without one of the best Paleo cauliflower recipes for a mashed potato equivalent!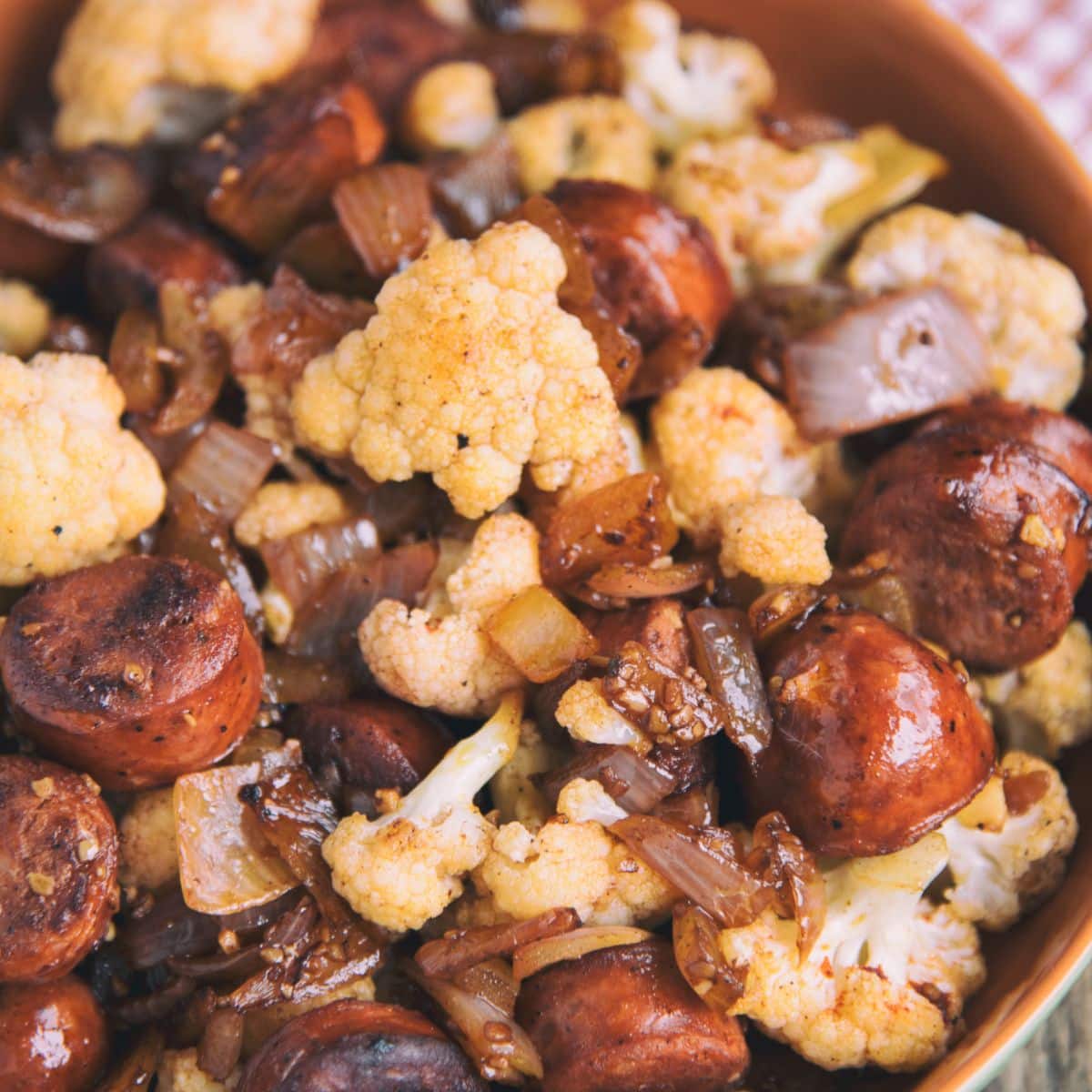 Finding new combinations when abiding by a Paleo lifestyle can sometimes be challenging. Therefore, finding an option like this sausage and cauliflower stir fry is an excellent addition to your meal plan rotation. With healthy and protein-filled ingredients, you are sure to love them.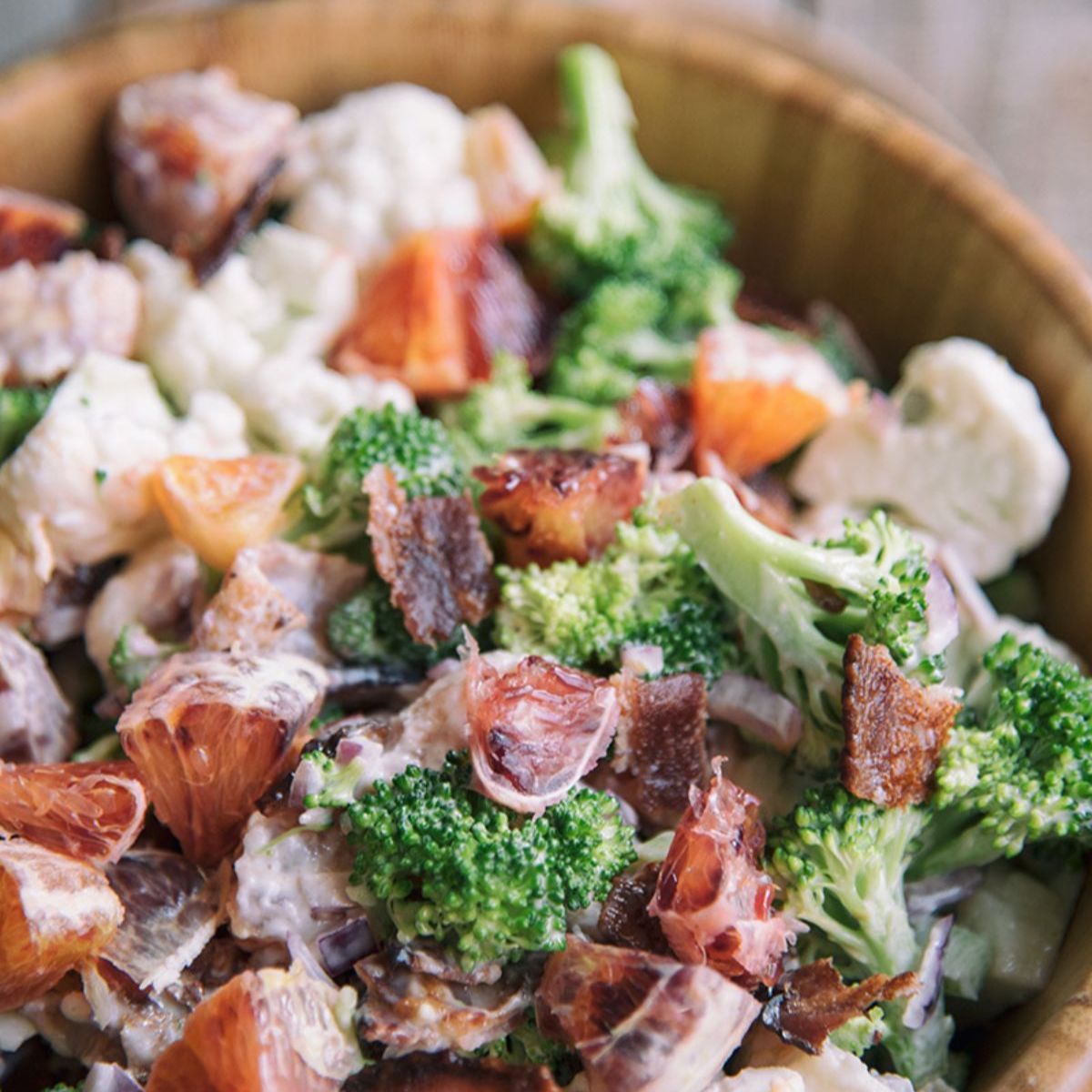 If you're going to a potluck and want a Paleo-friendly recipe to take along, this salad will be the perfect addition to the rest of the cookout items. With mayo, broccoli, cauliflower, oranges, bacon, vinegar, and assorted seasonings, you will have a burst of flavor in each bite!
You can use this recipe for meal planning, where it is eaten for several days, or as a side dish. There are many options for this versatile meal option.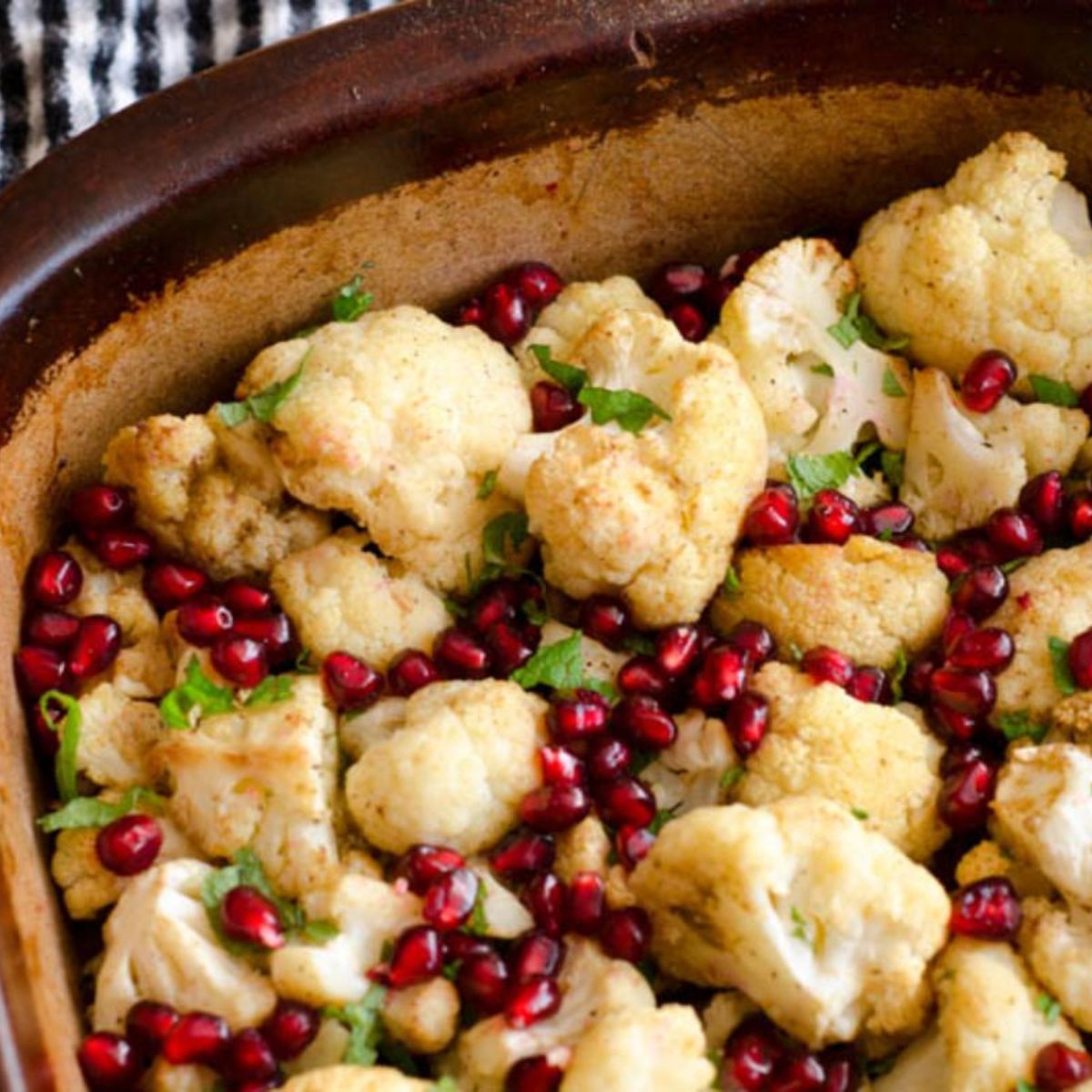 For those looking to boost the flavor profile of cauliflower as a side dish, roasting it with mint and pomegranate is an excellent way to add extra flavor to your meal. Throwing the ingredients together and cooking will take no time, and you will love the result!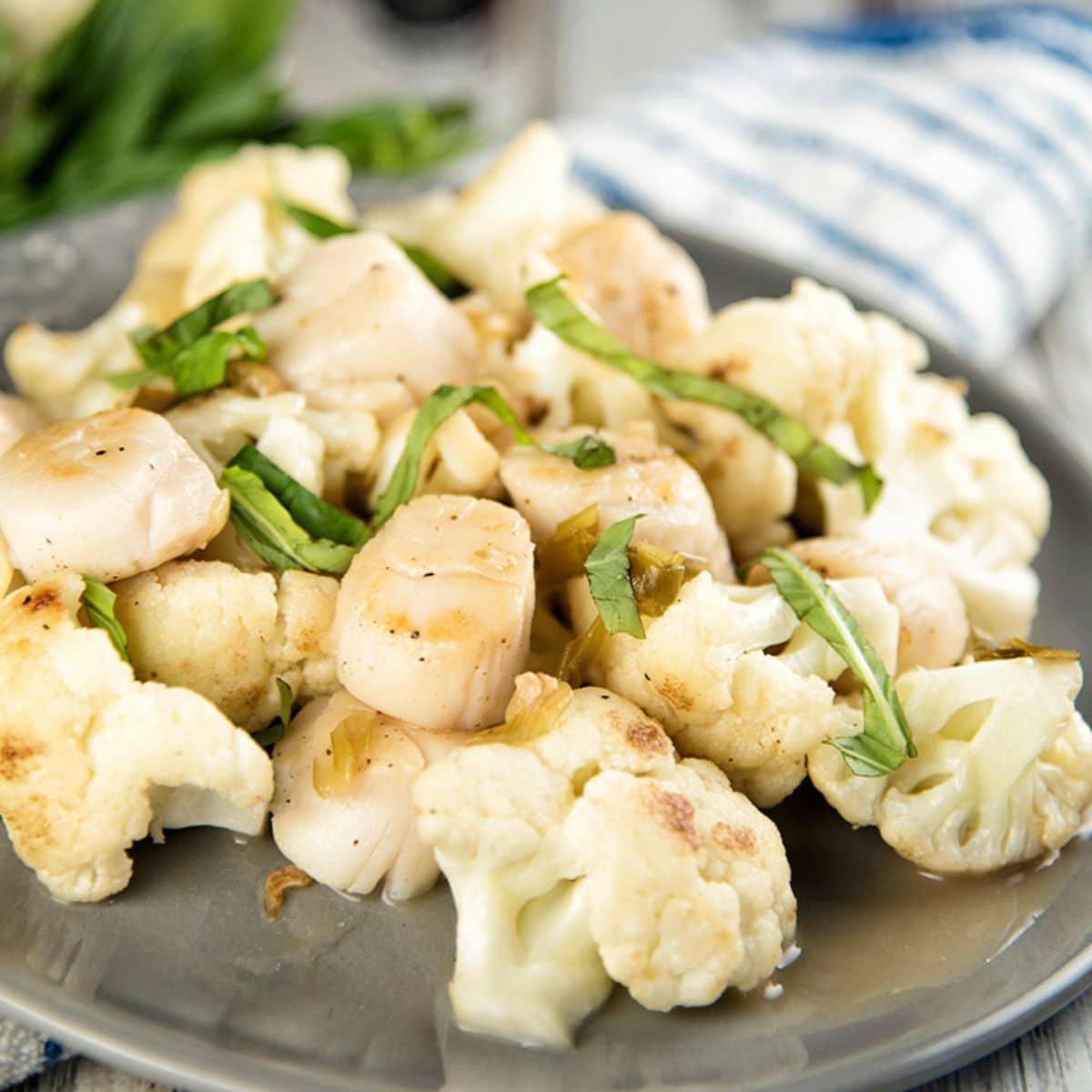 Scallops are a great form of protein and a go-to for those abiding by Paleo. One of the top Paleo cauliflower recipes is adding in scallops with white wine, basil leaves, olive oil, and other ingredients to get a fabulous and filling dish.
Don't sleep on this meal! You will appreciate how protein focused and healthy the combination is, as well as the high level of flavor.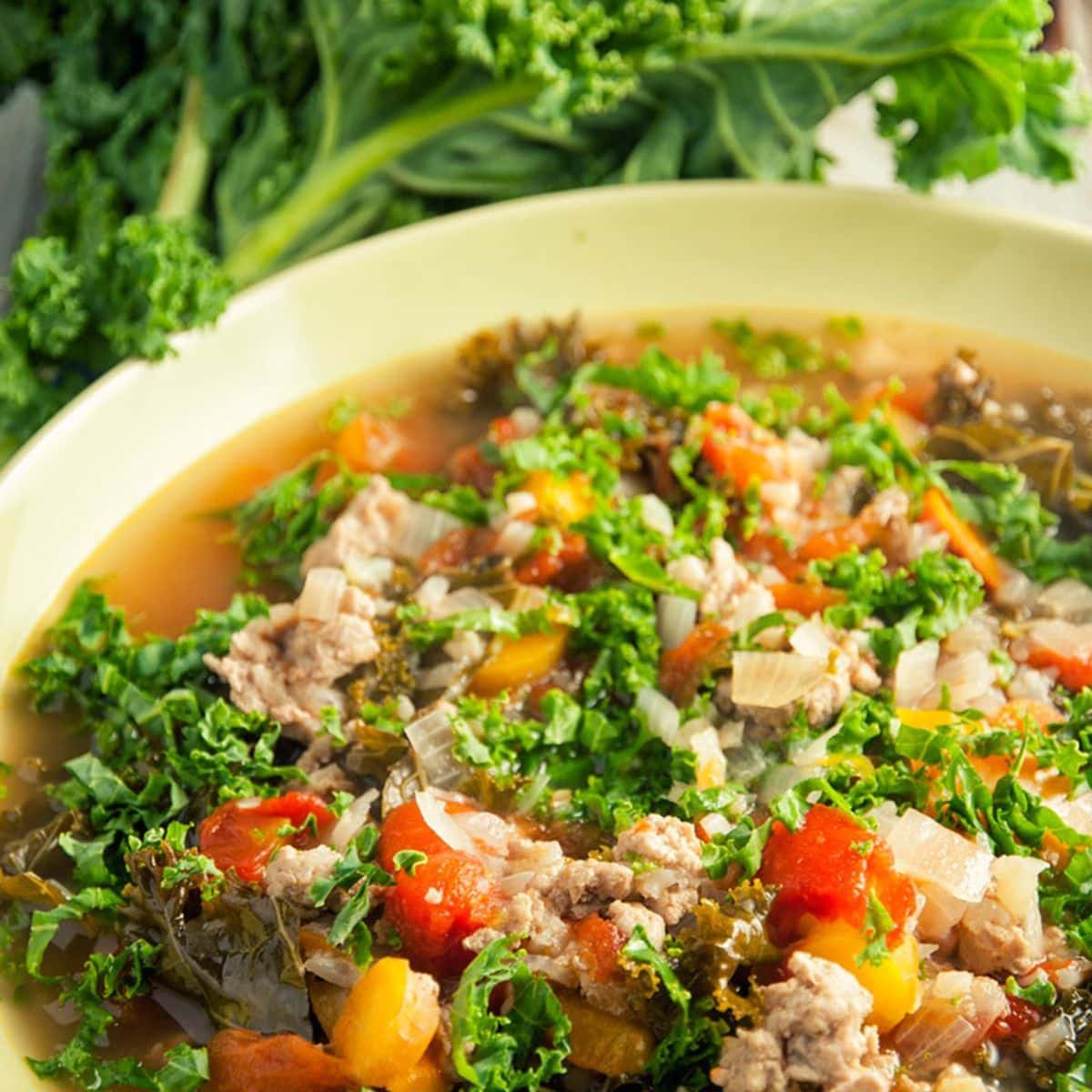 There are some days that soup is necessary. Whether you are sick or it's just a cold day, a warm bowl of soup is the best. This powerful combination of turkey, kale, and cauliflower is healthy, robust, and flavorful. You won't regret taking the time for this recipe!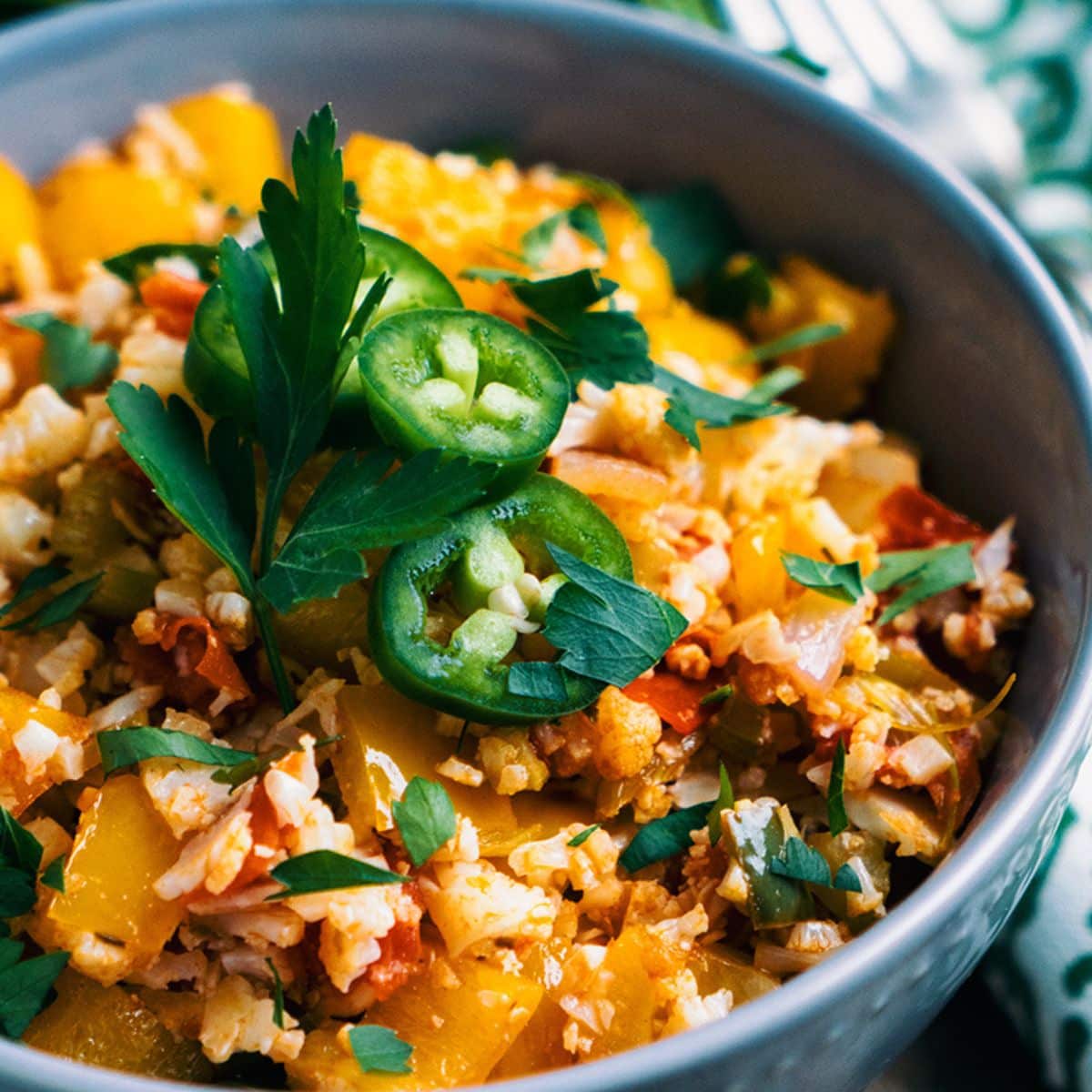 If you want to take a different spin on a typical side dish, this southwest-style recipe is something that will hit your taste buds in an impactful way. As a perfect addition to your favorite Paleo taco recipe or on its own, this dish is sure to please.
When serving, you can have it warmed up or chilled. While most prefer it hot, there are still many flavors that come with it being cold.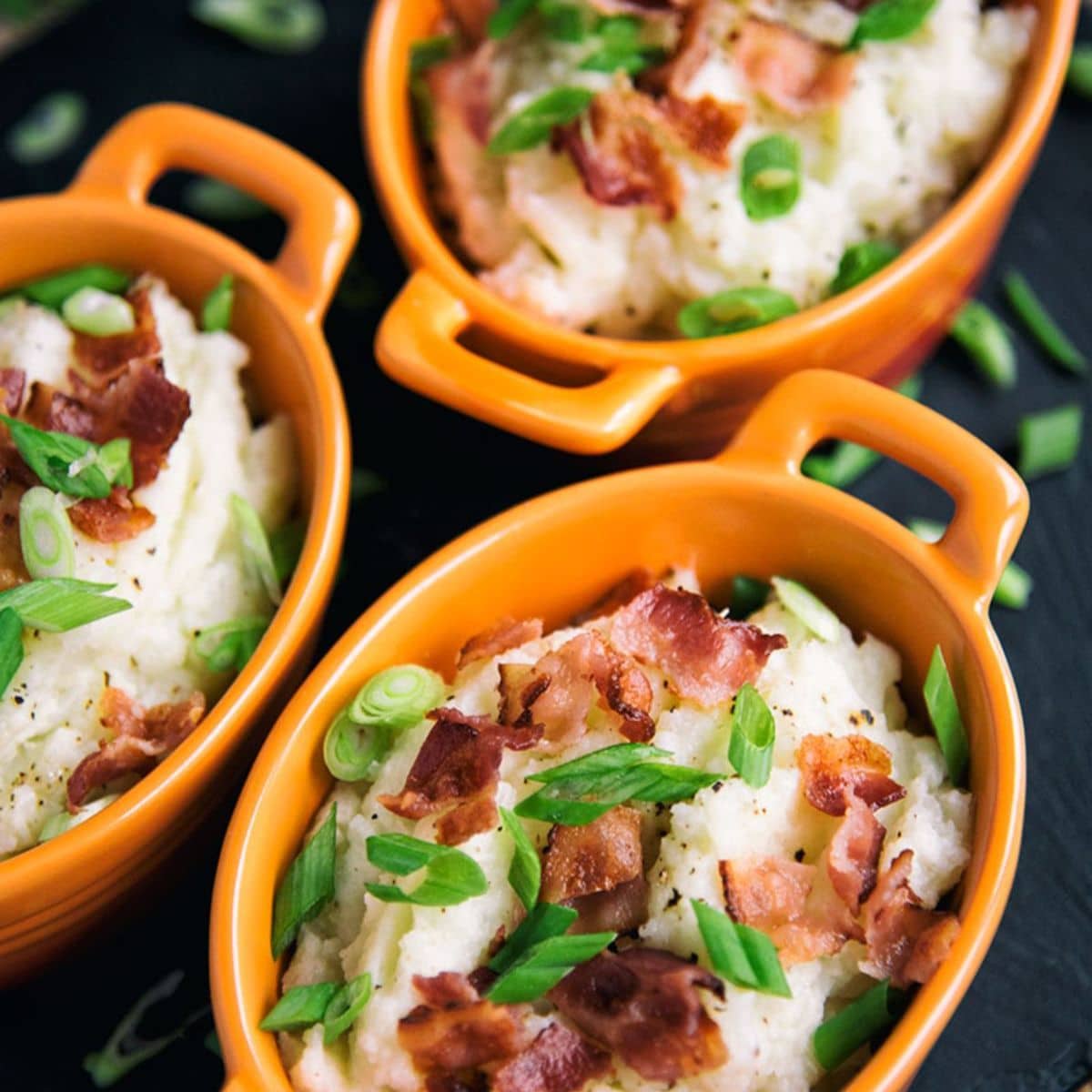 Another spin on mashed potatoes you don't want to miss out on is one of these Paleo cauliflower recipes that uses bacon and green onion. Comparable to loaded mashed potatoes, you can either use this as a base for a mashed bowl or a great side dish.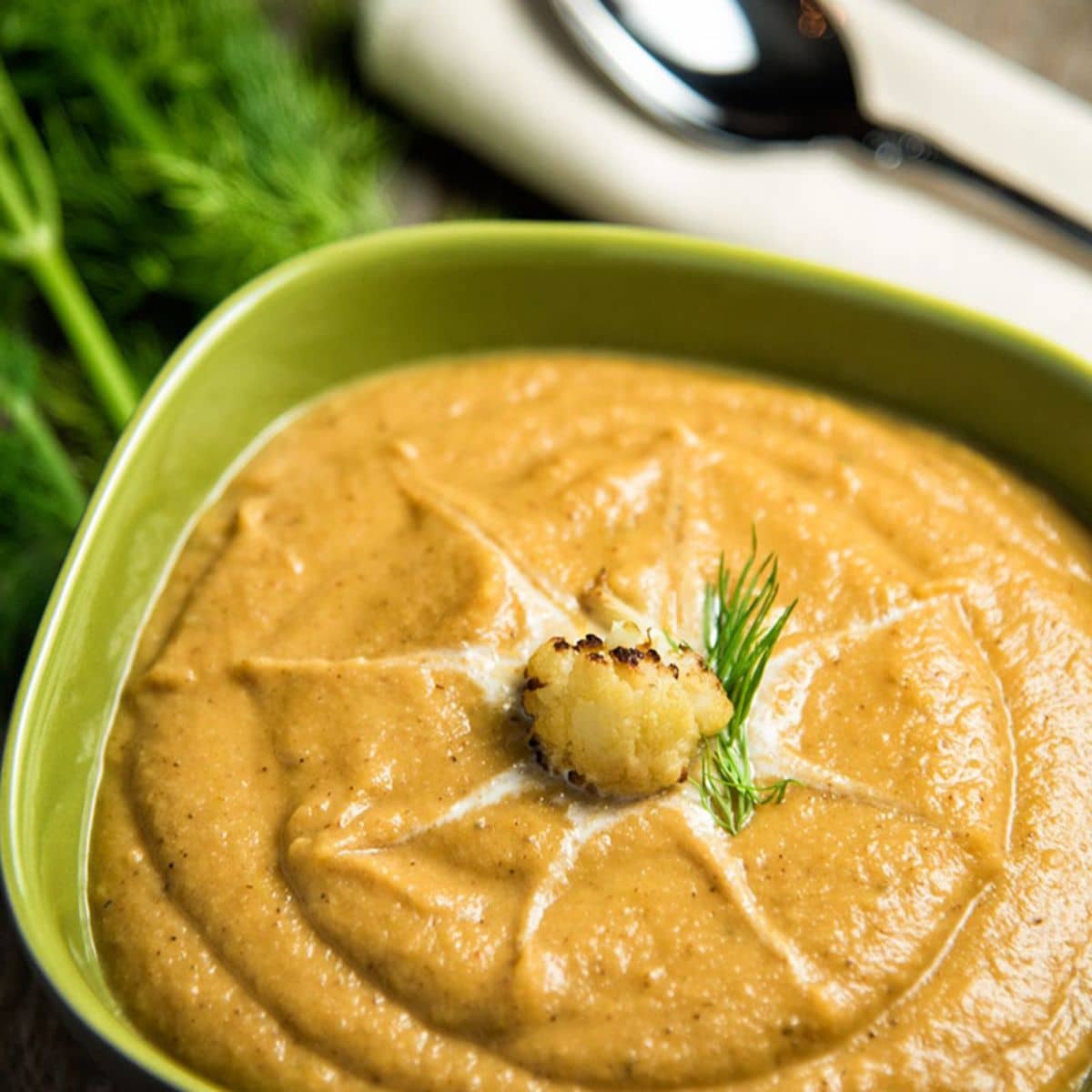 Another excellent soup option that uses cauliflower as a primary ingredient is this fantastic recipe that includes sweet potato. With a unique taste and hearty consistency, you can add it to your lunch with a salad or sandwich or serve it on its own for the whole meal.
You can add many items to this soup as a topping that keeps it Paleo but adds additional flavor.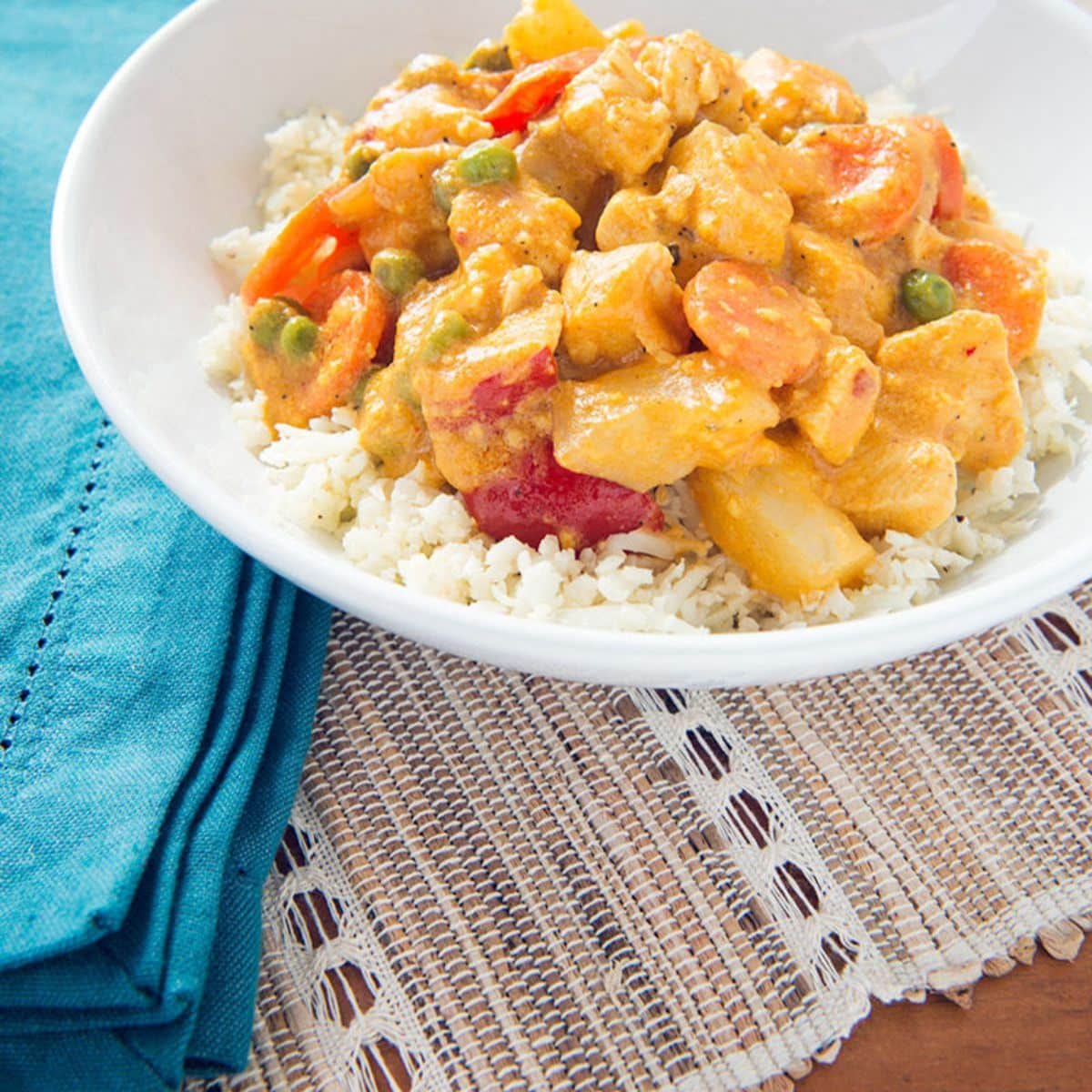 As a popular Asian dish, chicken korma is best served with rice. However, if you are watching your carbohydrates, this can be a challenge to accommodate. This recipe combines the highly desired items in one of the top Paleo cauliflower recipes available.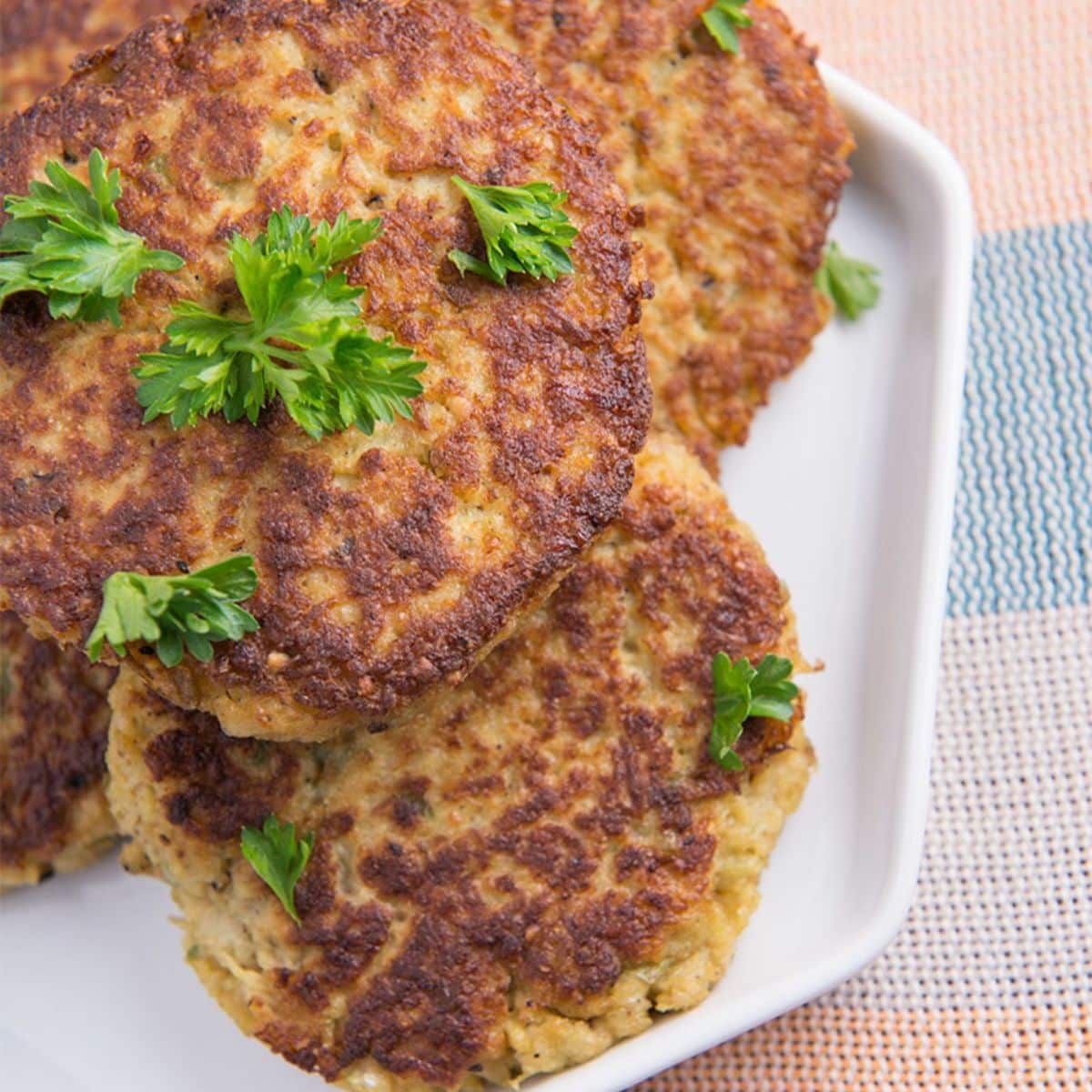 When you combine cauliflower and other ingredients and form it into a patty, you get a fabulous result. You can eat cauliflower fritters in many ways, such as meals or snacks. Additionally, you can add toppings or eat them plain. Either way is fantastic and healthy.
While the most popular way to consume fritters is when they are warm, you can also eat them cold while on the go.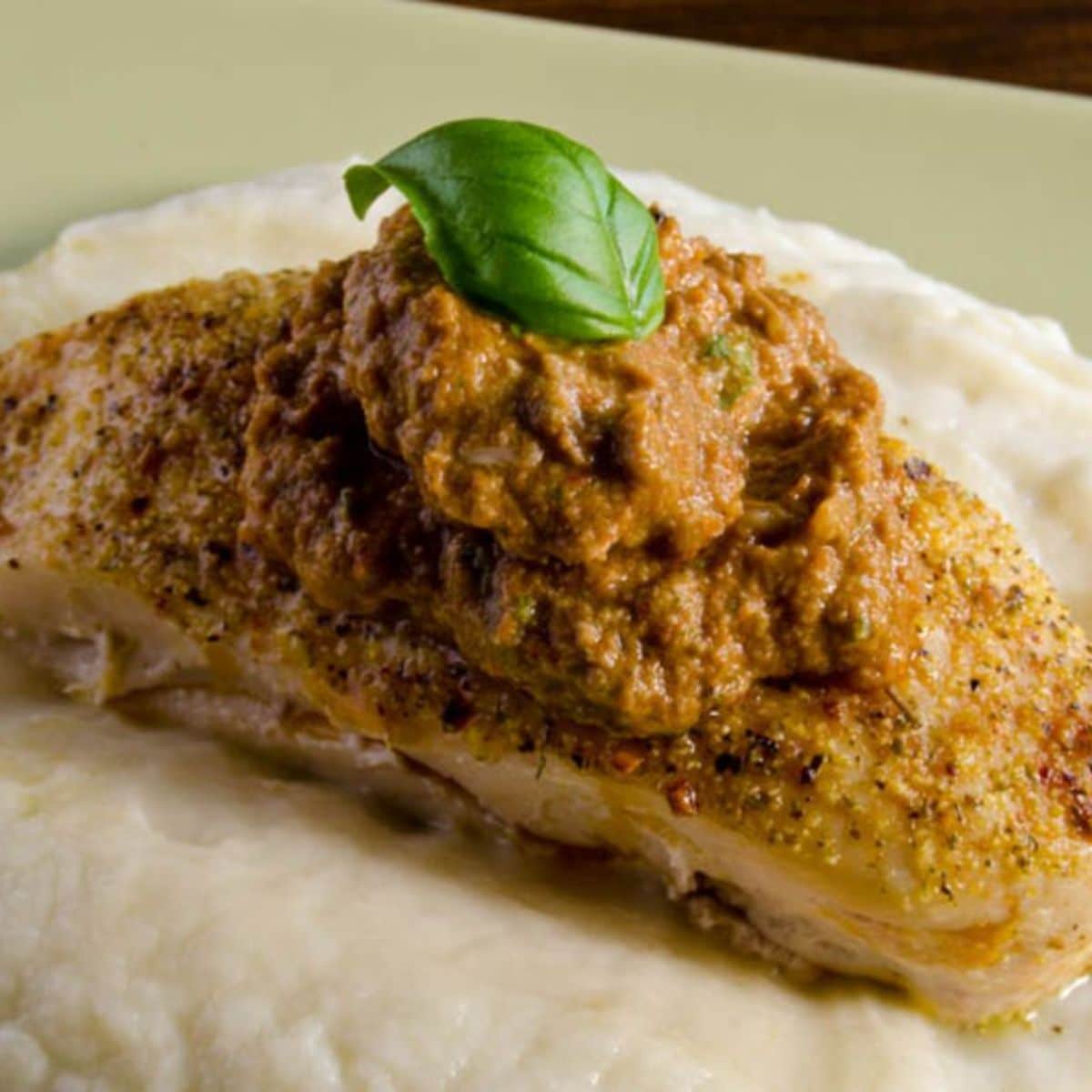 Chicken is often front and center in your meal planning when you are eating a Paleo diet. Eating it plain can be boring, so this recipe that pairs it with tomato pesto and cauliflower mash is a great way to spice up your standard chicken meals.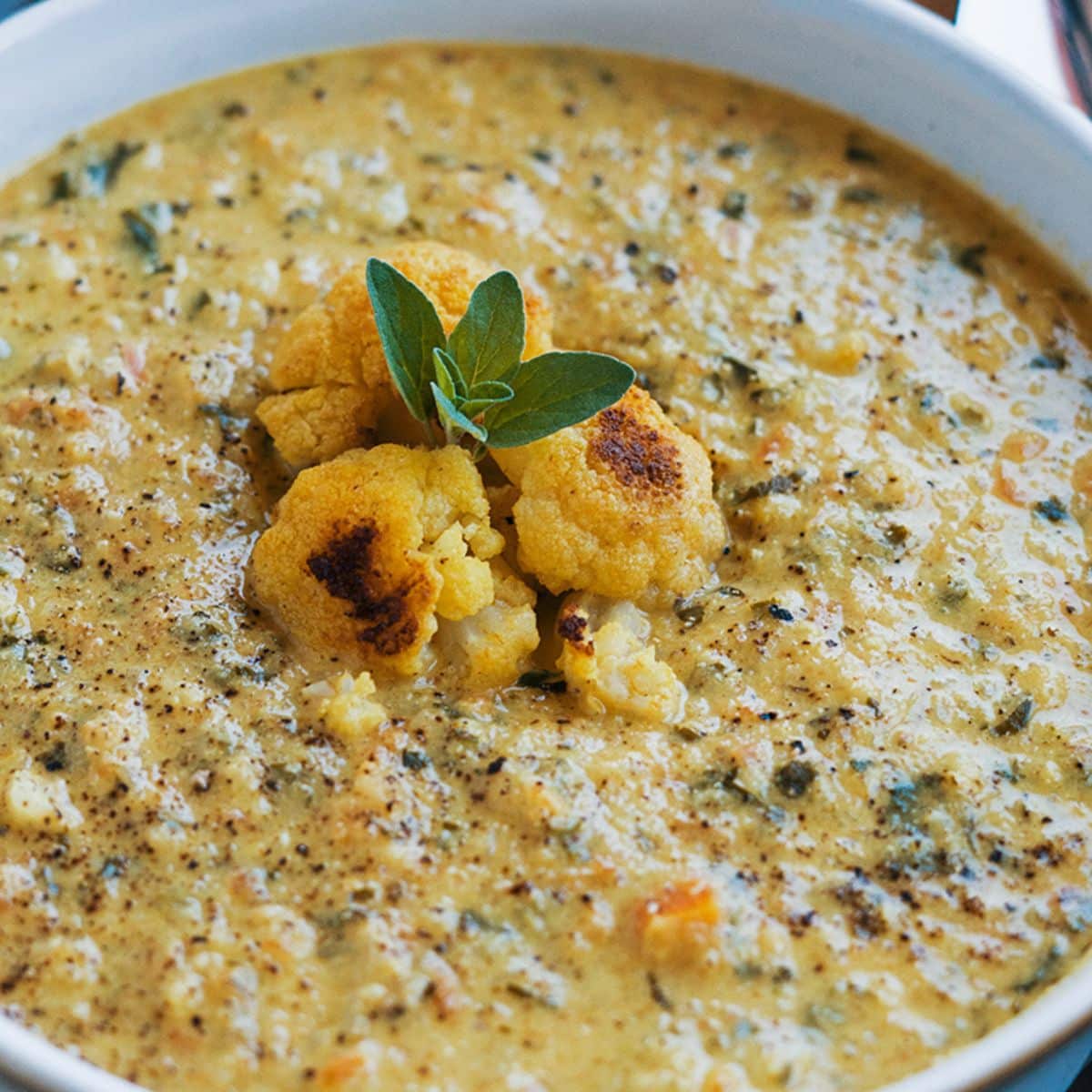 Another top soup option that you can find on the website is this highly flavorful curried cauliflower and kale recipe. With the addition of curry seasoning, you will have the perfect level of spice and comfort in each bite. This recipe is optimal for those who enjoy lots of flavors!
Pairing this soup with a sandwich or a side salad is a great way to get a complete meal.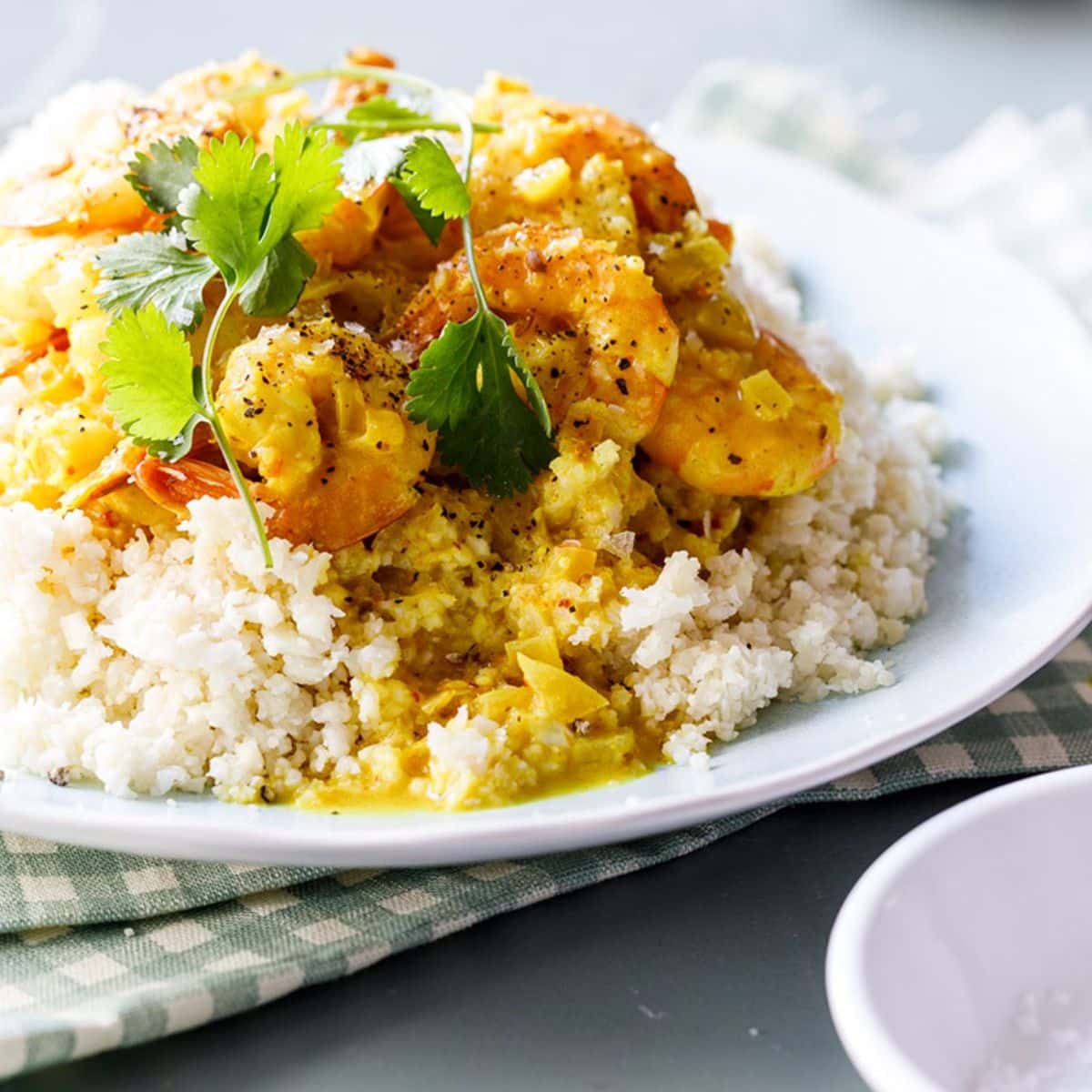 Another great Paleo cauliflower recipe that incorporates curry is this unparalleled combination of coconut curry and cauliflower rice. The unique blend of ingredients creates an explosion of unmatched and highly filling flavor.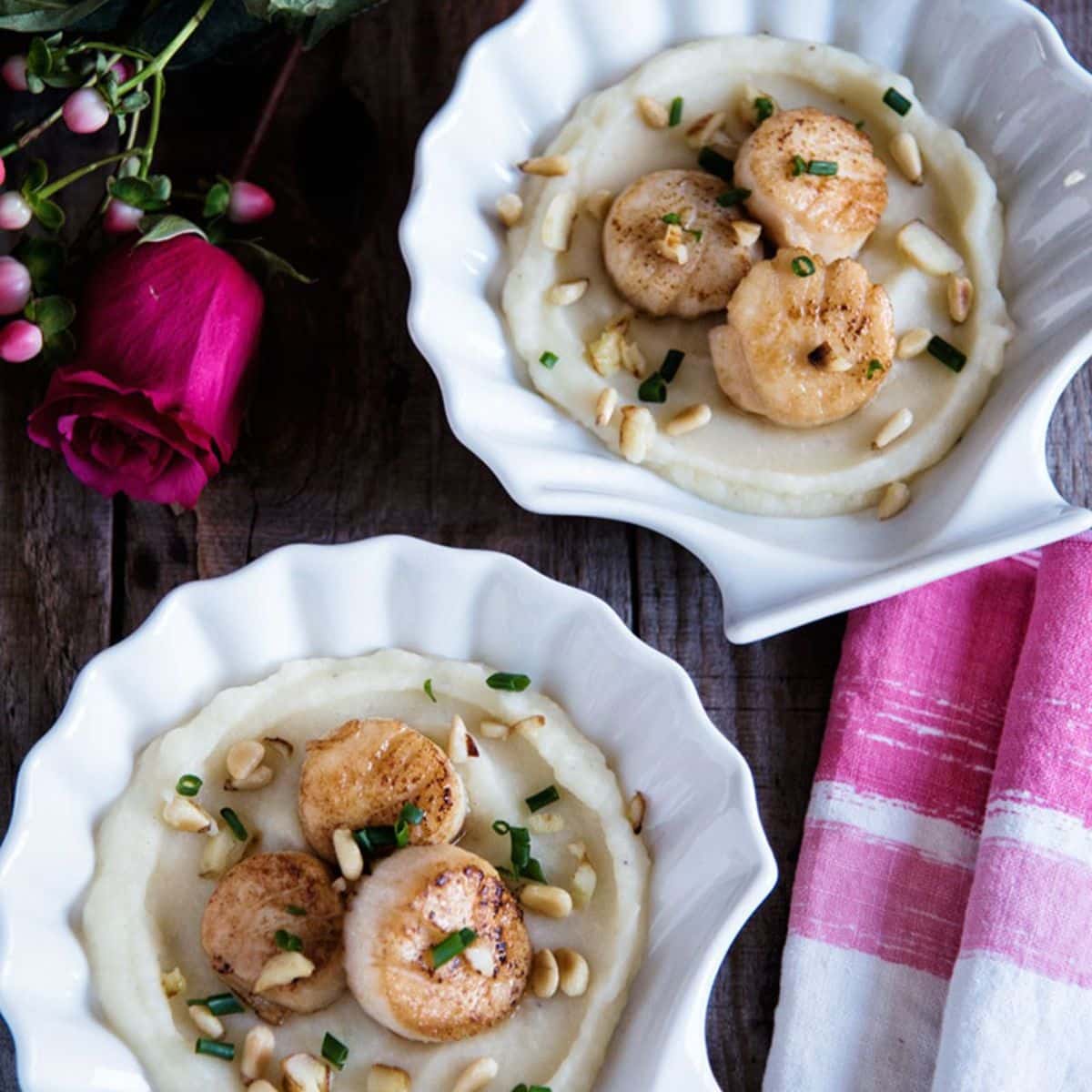 With the popularity of scallops, it's great to come across new Paleo cauliflower recipes that include them. Adding potato and cauliflower in a puree makes the texture new and unique and speaks to your palette.
The great thing about this recipe is that it can be a complete meal or served with other Paleo-style items.
Conclusion
Cauliflower is a versatile and nutritious vegetable that you can use in a wide variety of dishes to create healthy, flavorful, and satisfying meals.
The paleo cauliflower recipes highlighted in this discussion offer a range of options for incorporating cauliflower into your diet, including cauliflower crust pizza, roasted curry cauliflower, buffalo cauliflower, cauliflower chowder, and many more.
These recipes provide creative and delicious ways to enjoy cauliflower's flavors and textures while incorporating a range of other nutritious ingredients.
Whether you are following a paleo diet or simply looking to incorporate more vegetables into your meals, these cauliflower recipes will satisfy your cravings and help you maintain a healthy and balanced lifestyle.