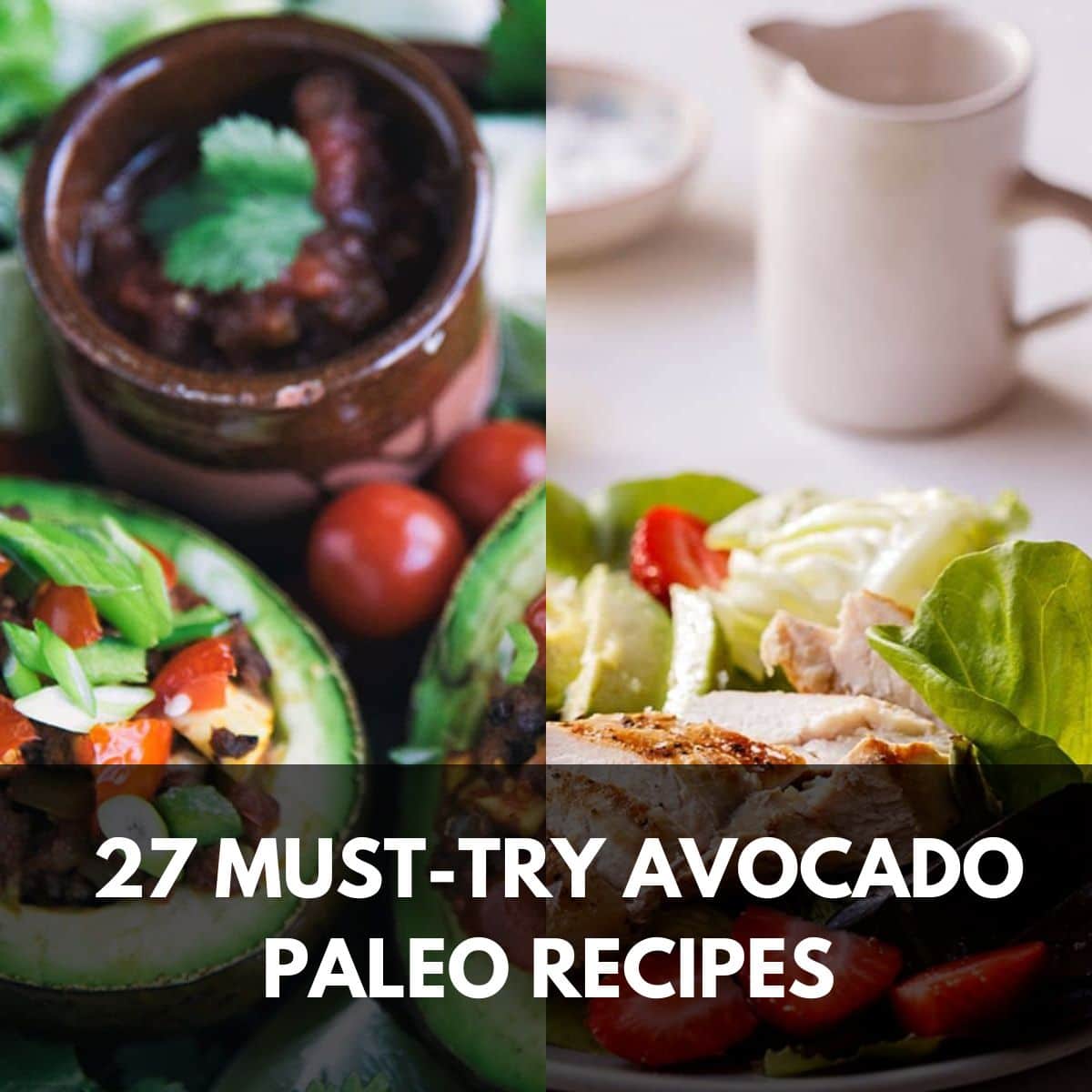 Are you new to the Paleo diet? The Paleo diet has been popular in recent years because of its belief that a simple diet reflecting our ancestors from the Paleolithic era can help decrease levels of certain illnesses.
You can feel overwhelmed learning all the foods you can and cannot eat and ways to make new meals. Thankfully it becomes easy when you discover how many nutritional and filling options there are. Within no time, you'll be feeling confident in your Paleo diet.
Avocados are a beloved fruit for many reasons! Here are 27 great, healthy, and delicious recipes that allow you to incorporate Avocado into your Paleo diet.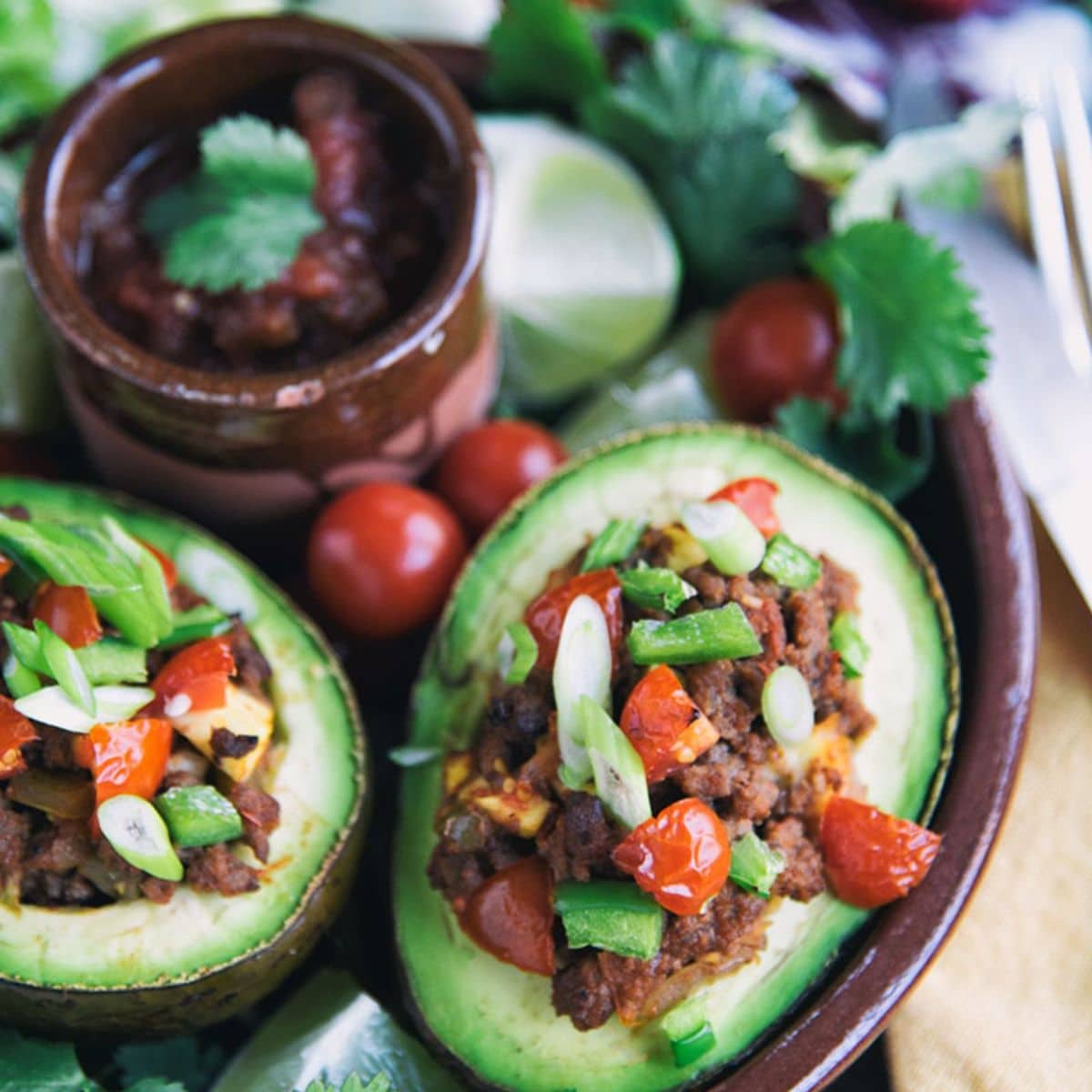 This Taco Stuffed Avocado recipe will have you rethinking all the years you ate regular tacos!
With this recipe, you can still enjoy the traditional toppings in your tacos or nachos, with ingredients like onion, tomato, ground beef, cilantro, and salsa. After you hollow out your avocados, you'll fill them as much as you can with these toppings.
Depending on whether you'd want the Avocado cooked or not will alter when you fill it with your toppings; warmed Avocado is still just as delicious, but if you're not a fan, feel free to cook those other ingredients separately and add them later.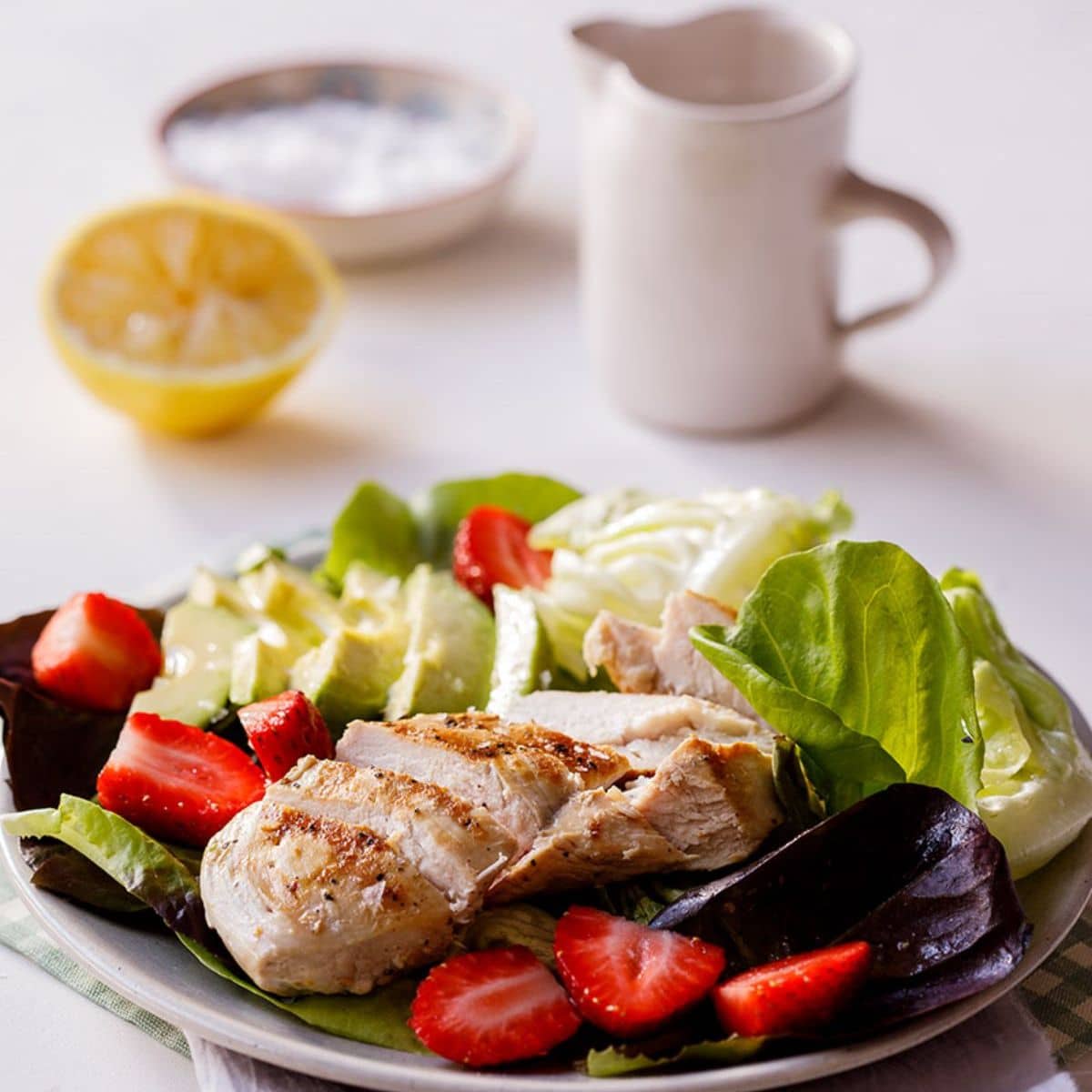 This Paleo Grilled Chicken with Strawberry and Avocado Salad is an easy recipe if you're very new to this Paleo dieting. It could become your new go-to favorite because of how easy it is to put it together and how irresistible it is.
The chicken, strawberries, lettuce, and avocado combine with a simple homemade dressing of lemon juice, avocado oil, and olive oil. You'll find yourself eating it all summer long.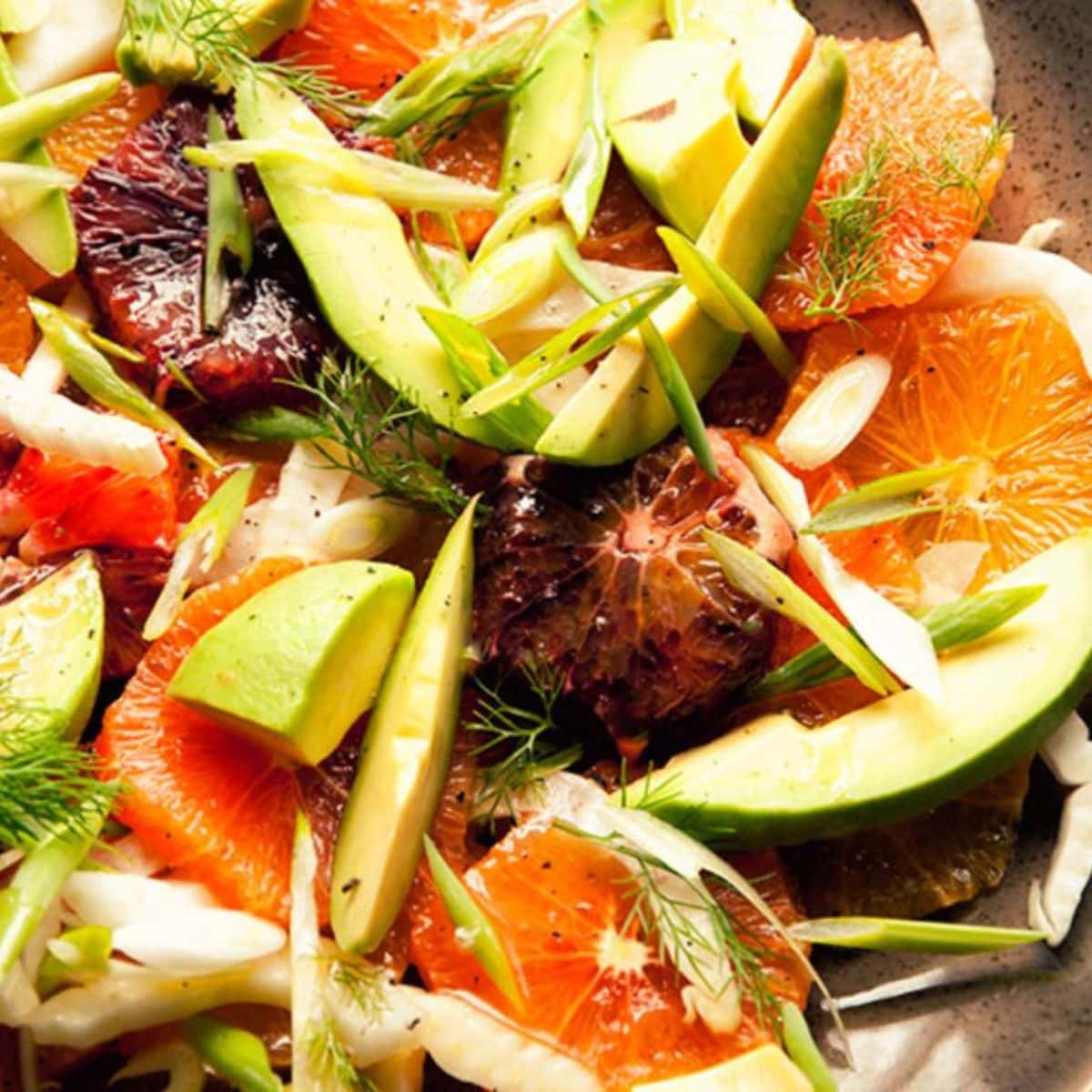 This Citrus and Avocado Salad is perfect for your table at any time of the day; three different types of oranges team up to provide that strong source of Vitamin C.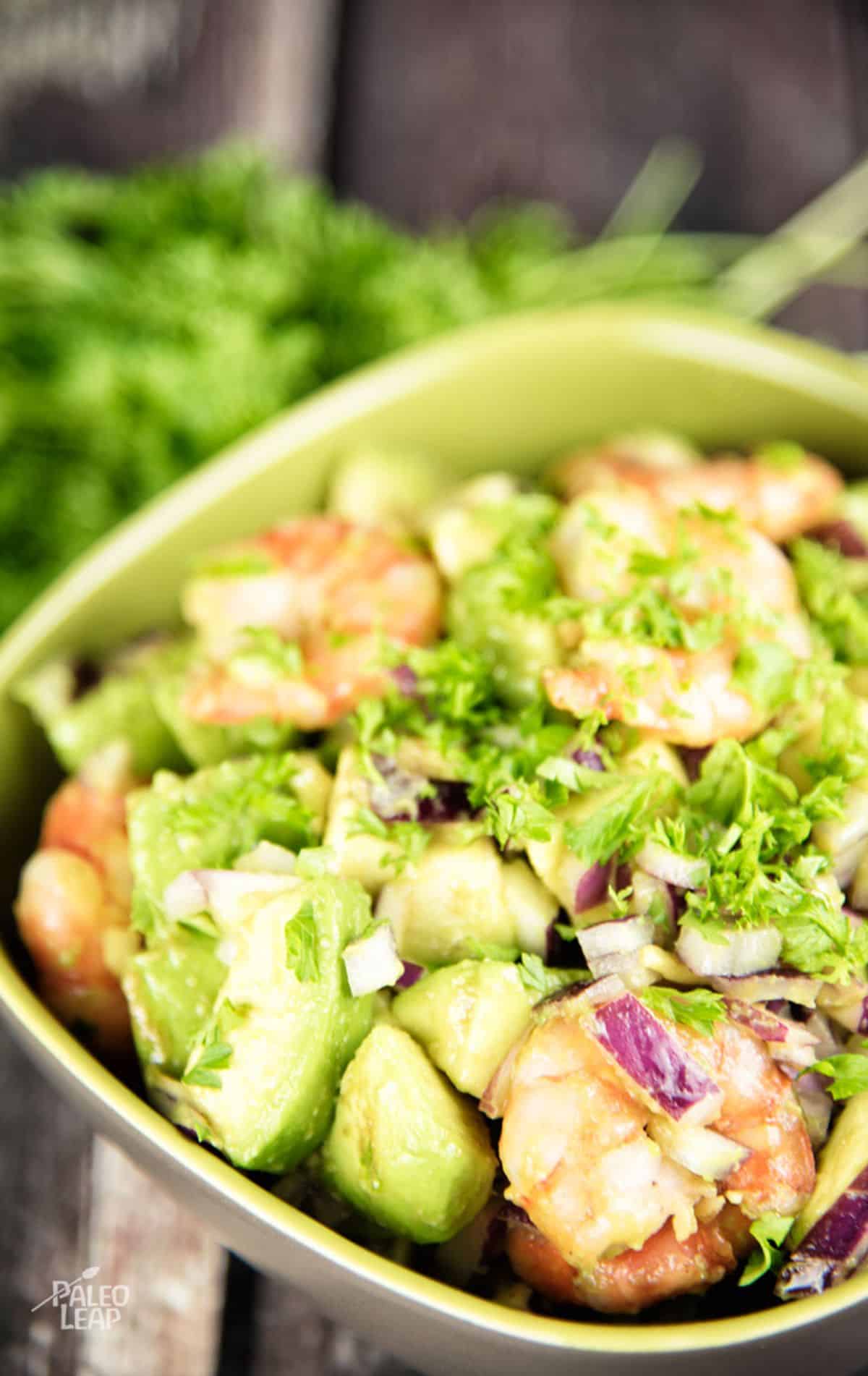 This Shrimp and Avocado Salad is another winner that you'll enjoy. The salad itself doesn't take too many ingredients, so you'll enjoy throwing it together for any spring or summer parties you have coming your way.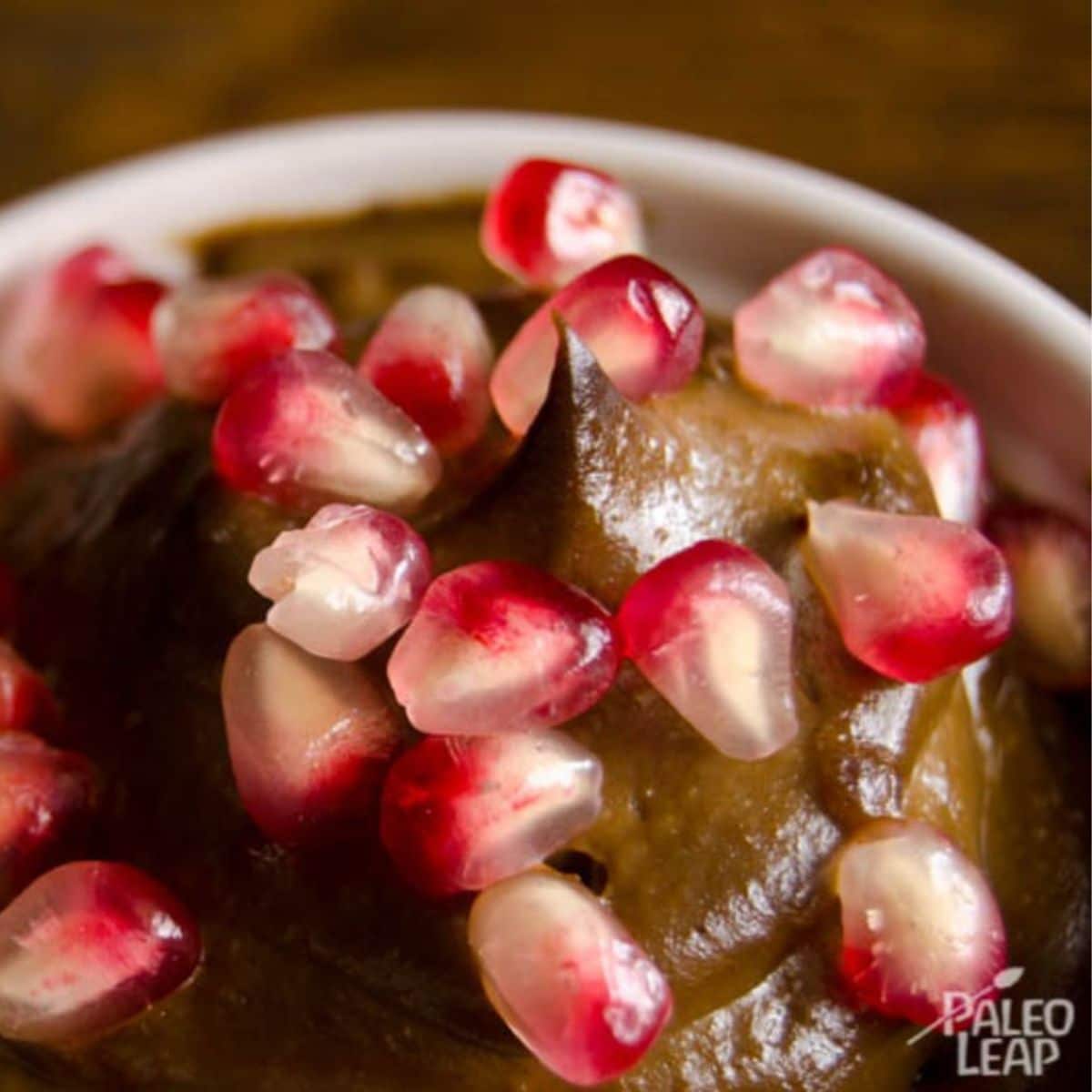 We know; the name of this recipe sounds crazy! Chocolate and Avocado in the same sentence?! But you'll have to trust us; this Chocolate Avocado Mousse with Walnut Crust is a Paleo treat.
One should note that it's to be enjoyed in moderation. Too much of anything is never good for you and that applies here too.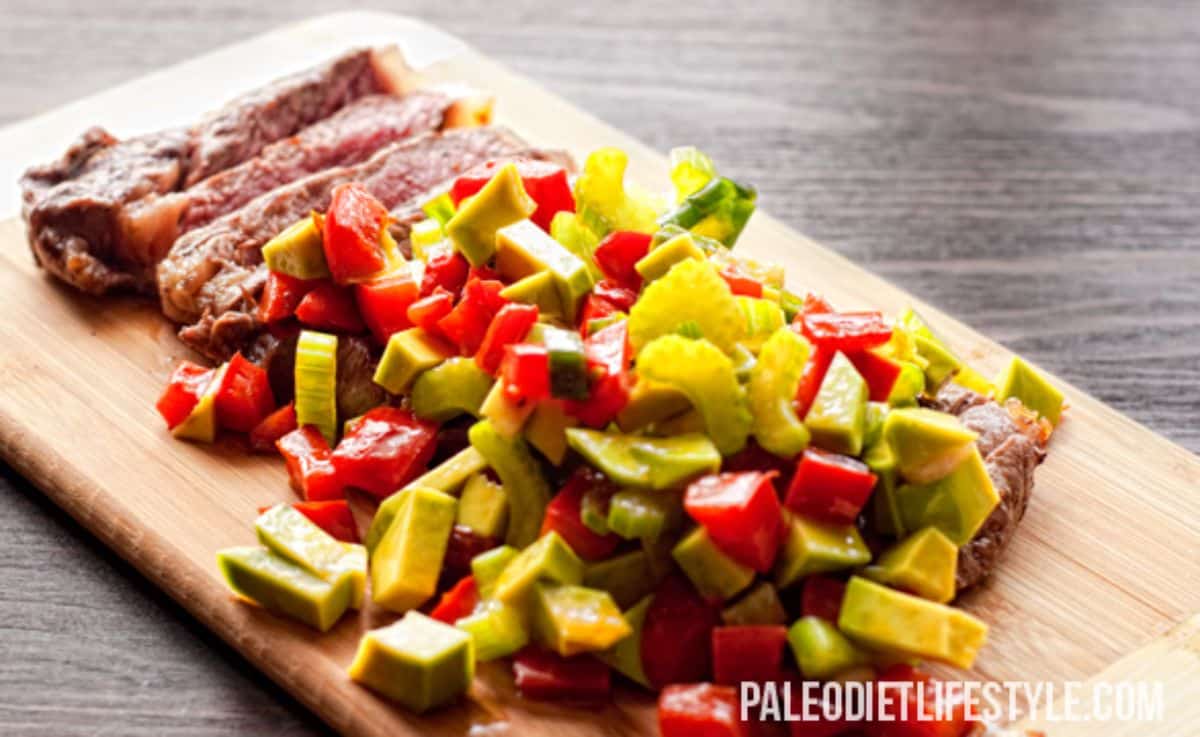 This Sirloin Steak Avocado Salad recipe will have you salivating at the mouth and is a great way to get in a hearty serving of protein and vegetables. It's also simple enough that it can be replicated and easily multiplied if you bring it to summer parties.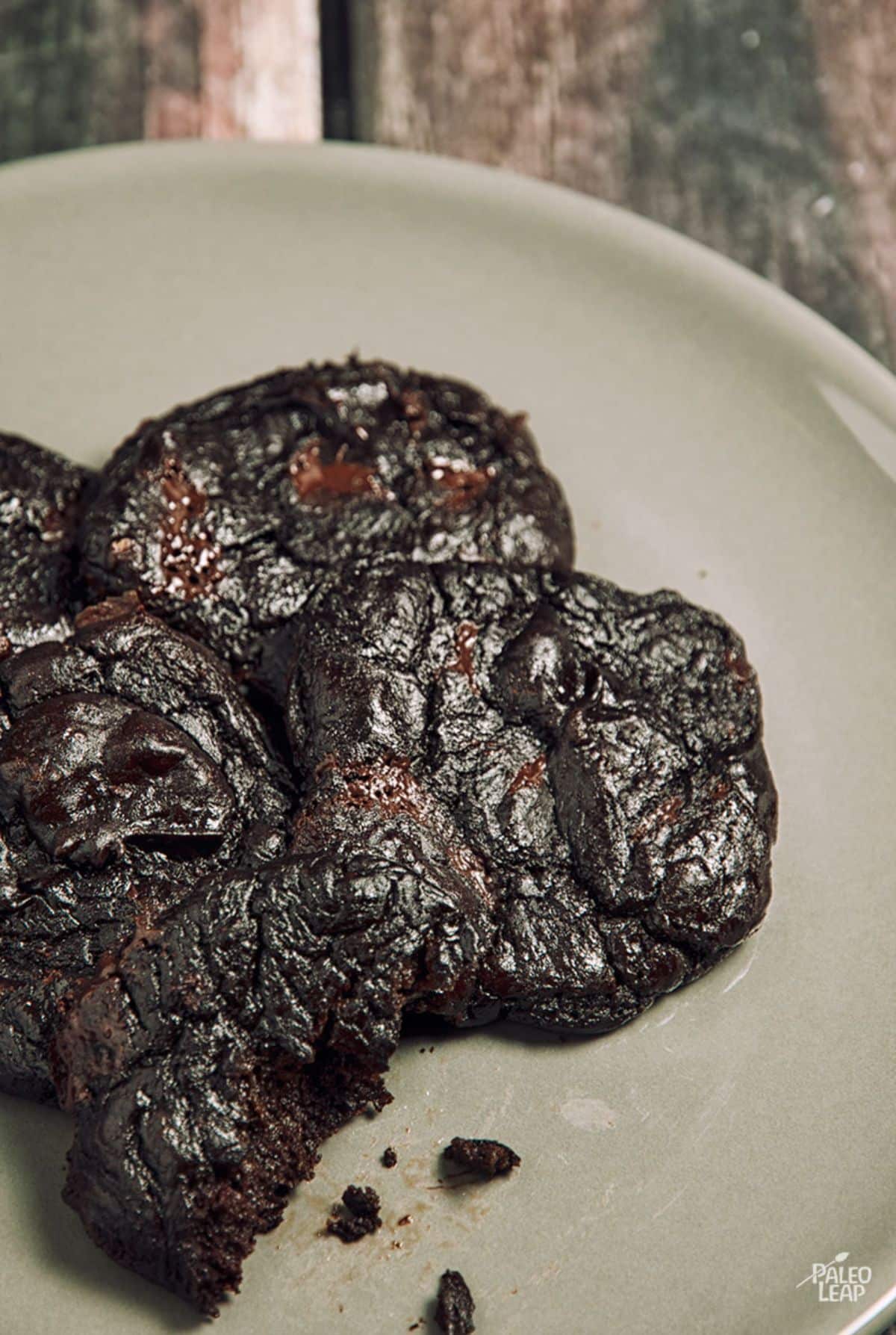 This Avocado Banana Chocolate Chip cookie leaves you with a tasty, delectable dessert. These cookies are chewy, and you'll never know that avocados had any part in them unless you're the one who made them.
You can also make modifications by adding nuts, or you can leave them as is.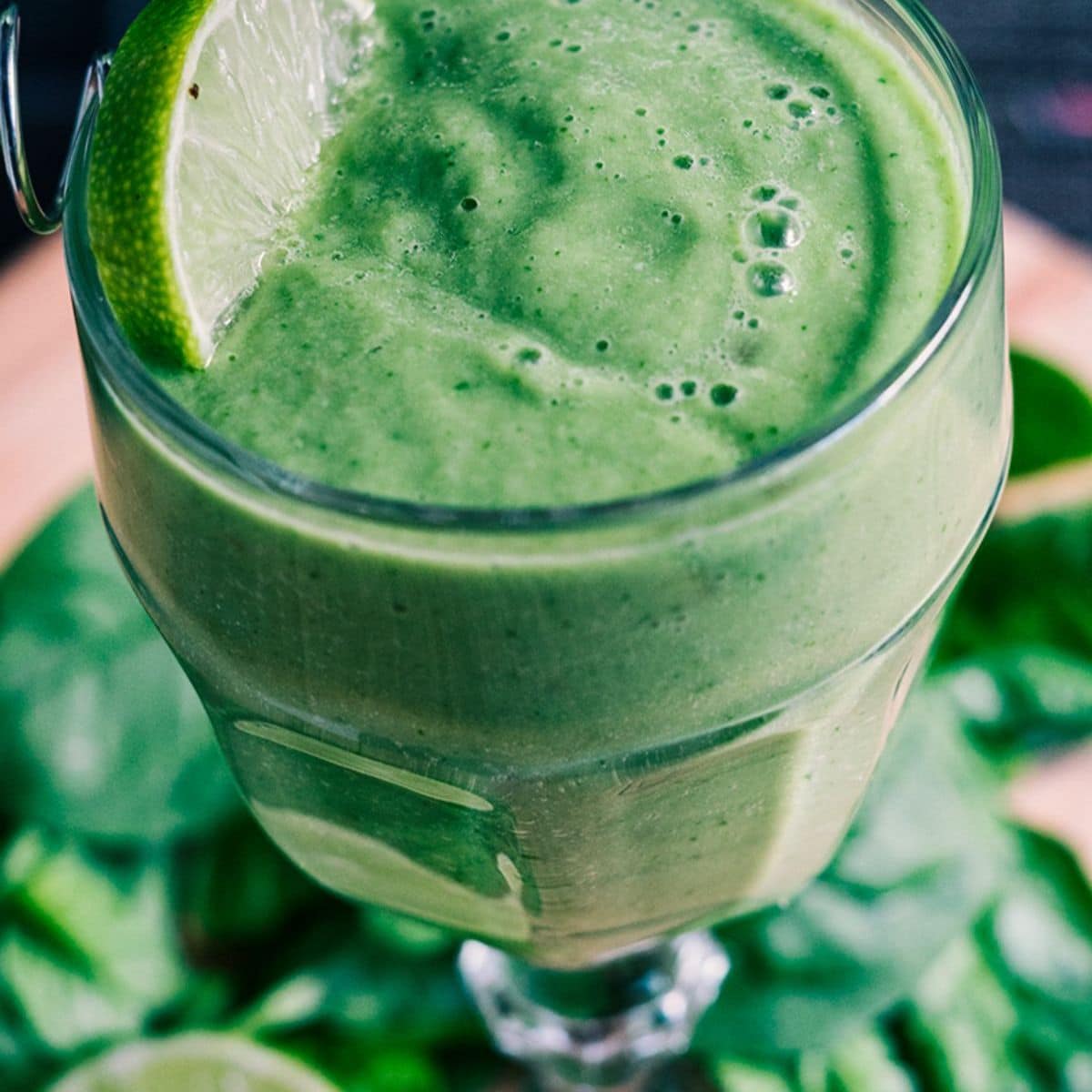 Smoothies are delicious, but one of the unfortunate things about them is the high-carb bananas. Fortunately, with this recipe, you can still have a filling smoothie in a flavor you won't ever get sick of.
All it takes is one avocado, spinach, turmeric, and a few other things to create this tasty Keto Avocado Green Smoothie.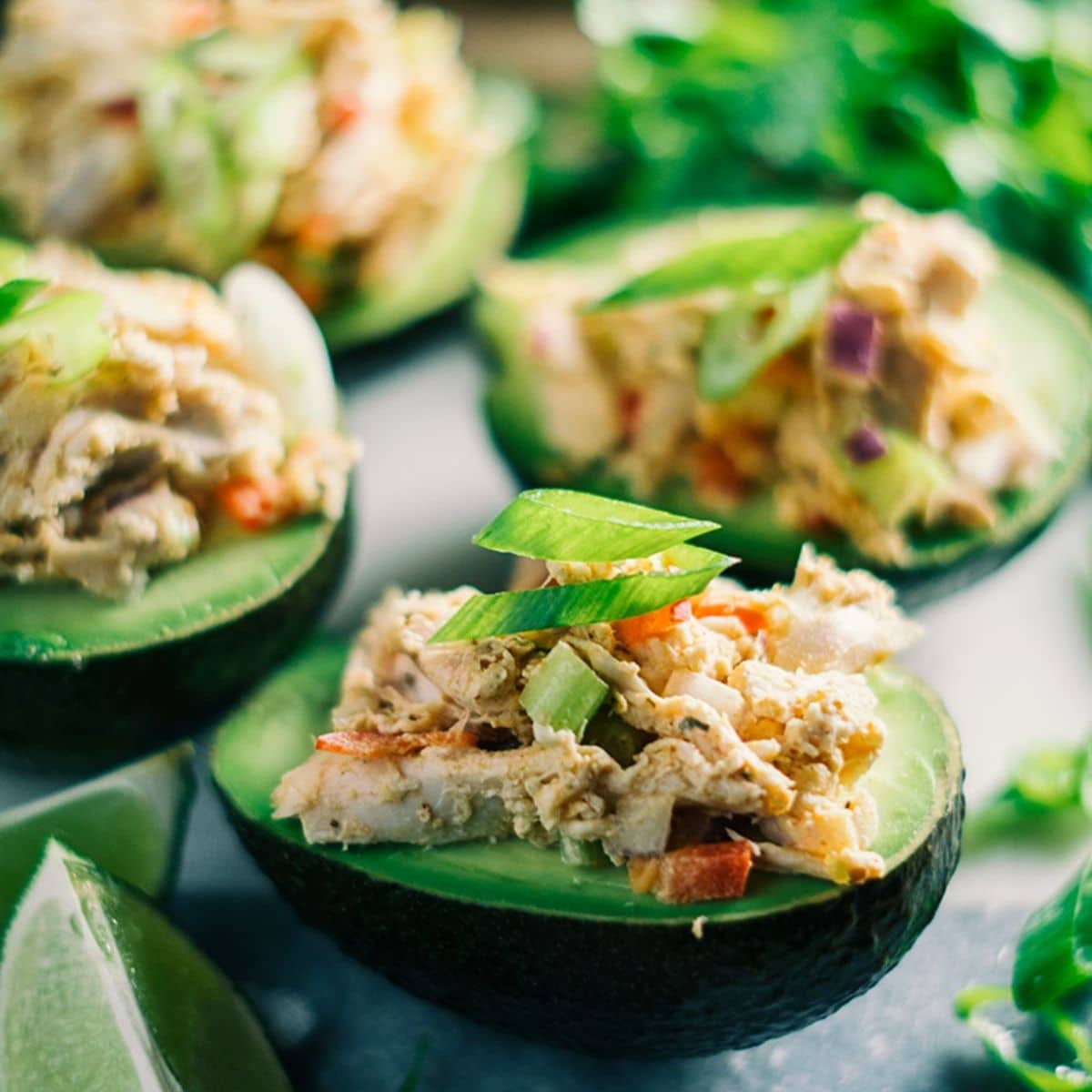 This Keto Chicken Salad Stuffed Avocado recipe is unique and presents a tasty twist on a classic favorite. Chicken salad sandwiches are the best, but stuffing the filling into an avocado instead brings on a hearty, filling, and carb-friendly meal.
It's also perfect for being on the go, and they're so addictive. All you need is pre-shredded chicken; the remaining ingredients are thrown in easily. Make one big bowl, and you have lunch for the whole week ahead!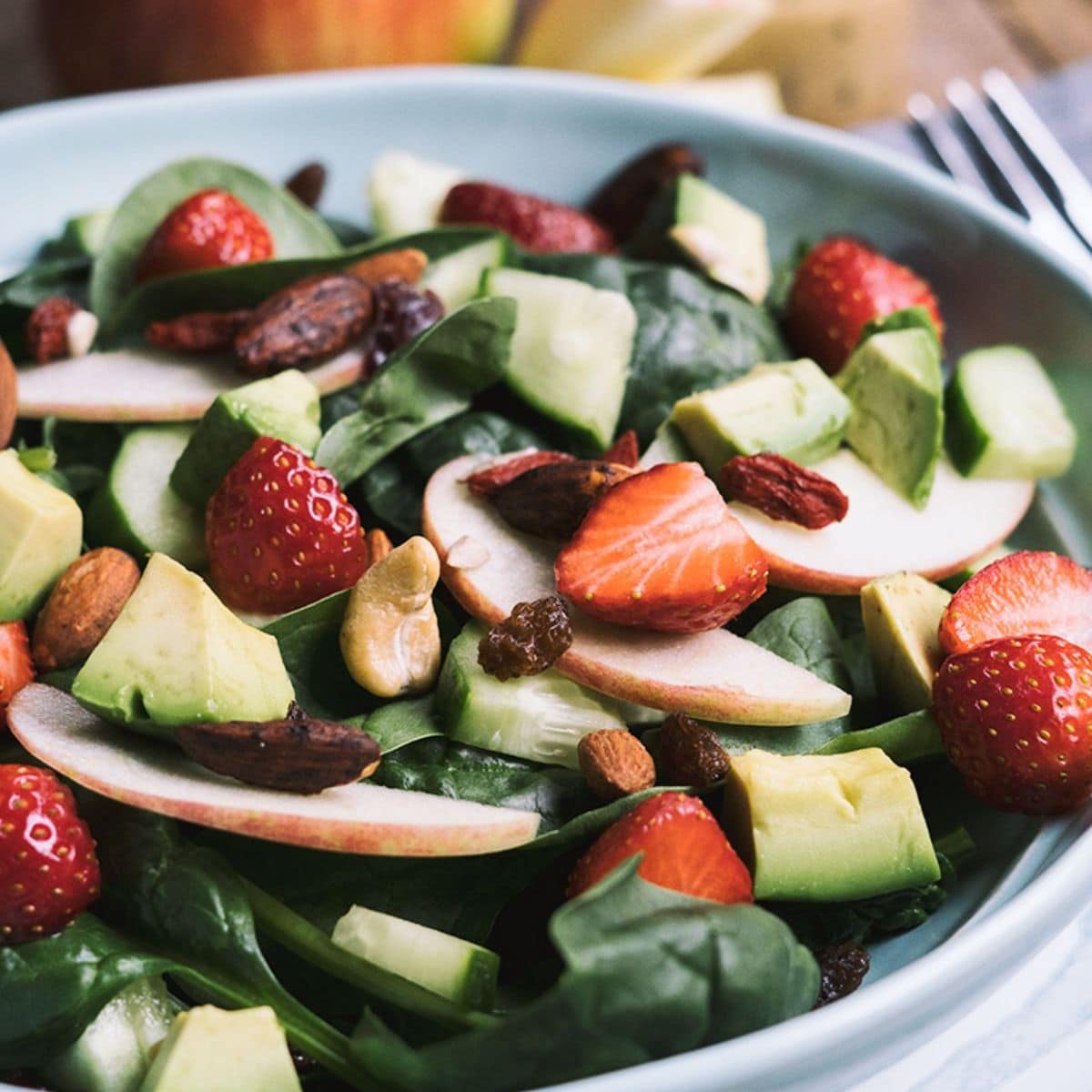 Mmmm, doesn't that sound delicious? You wouldn't think avocados and apples go together, but after you try this salad, you'll be sad you never tried this iconic pairing before.
This Strawberry, Apple, and Avocado Salad is tasty and easy enough that you can memorize it while making any customizations you need. Don't have one of the ingredients and asparagus that will go bad soon? Toss it in!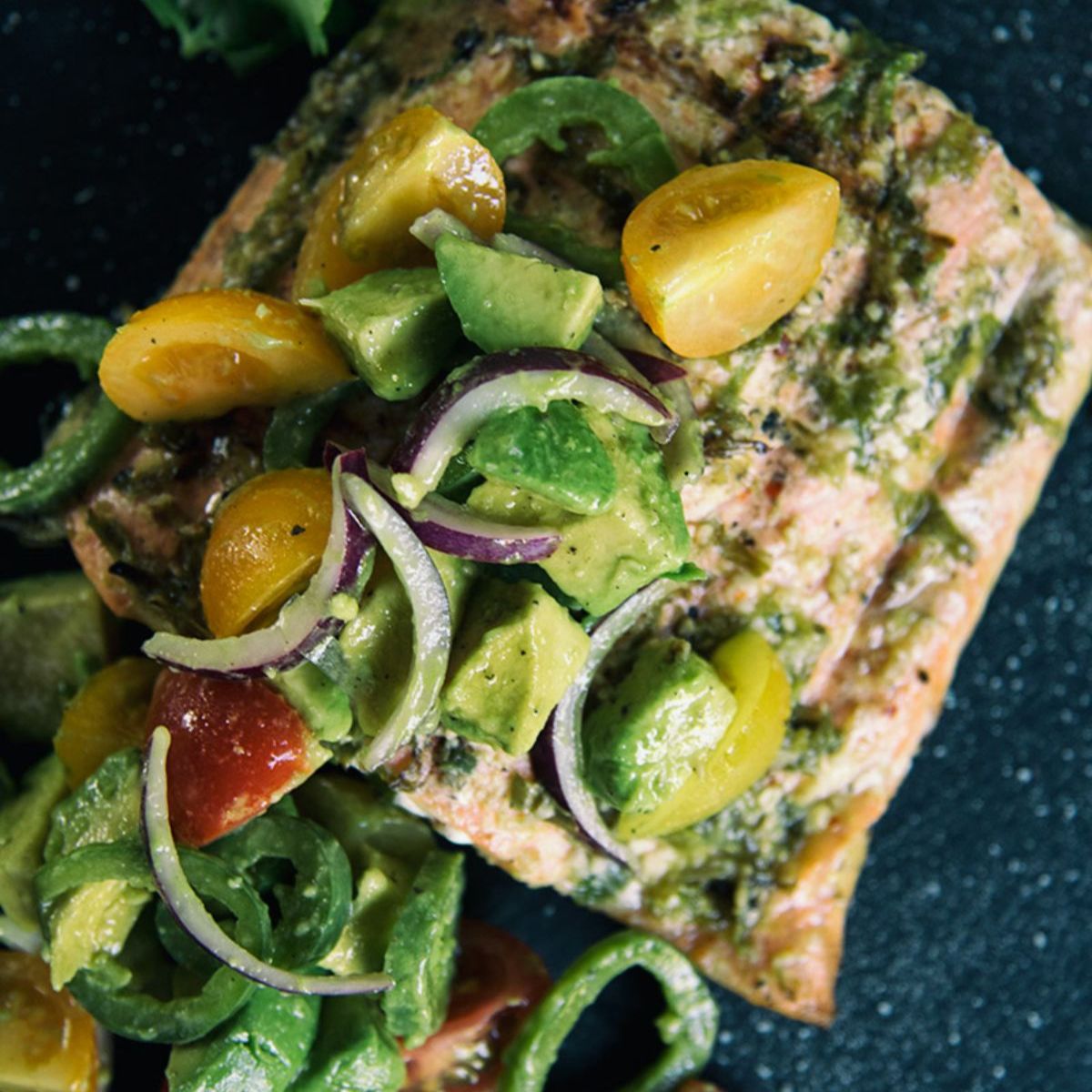 This Grilled Cuban-Style Salmon will change how you prepare and enjoy salads for years to come. What sets it apart is the zesty, spicy Jalapeno Avocado salsa that you can drizzle on top.
And if you don't enjoy salmon, you can still make this Jalapeno Avocado Salsa for cauliflower tortilla chips. You can also swap out salmon for tuna or any seafood that might pair well. Experiment; that's part of the fun!
The Avocado & Egg Salad is a versatile dish, as you can serve it on your table for breakfast, lunch, dinner, or even as a snack to get that boost to push you through the rest of the day.
You can also make it a more filling meal by adding another source of protein, such as grilled chicken.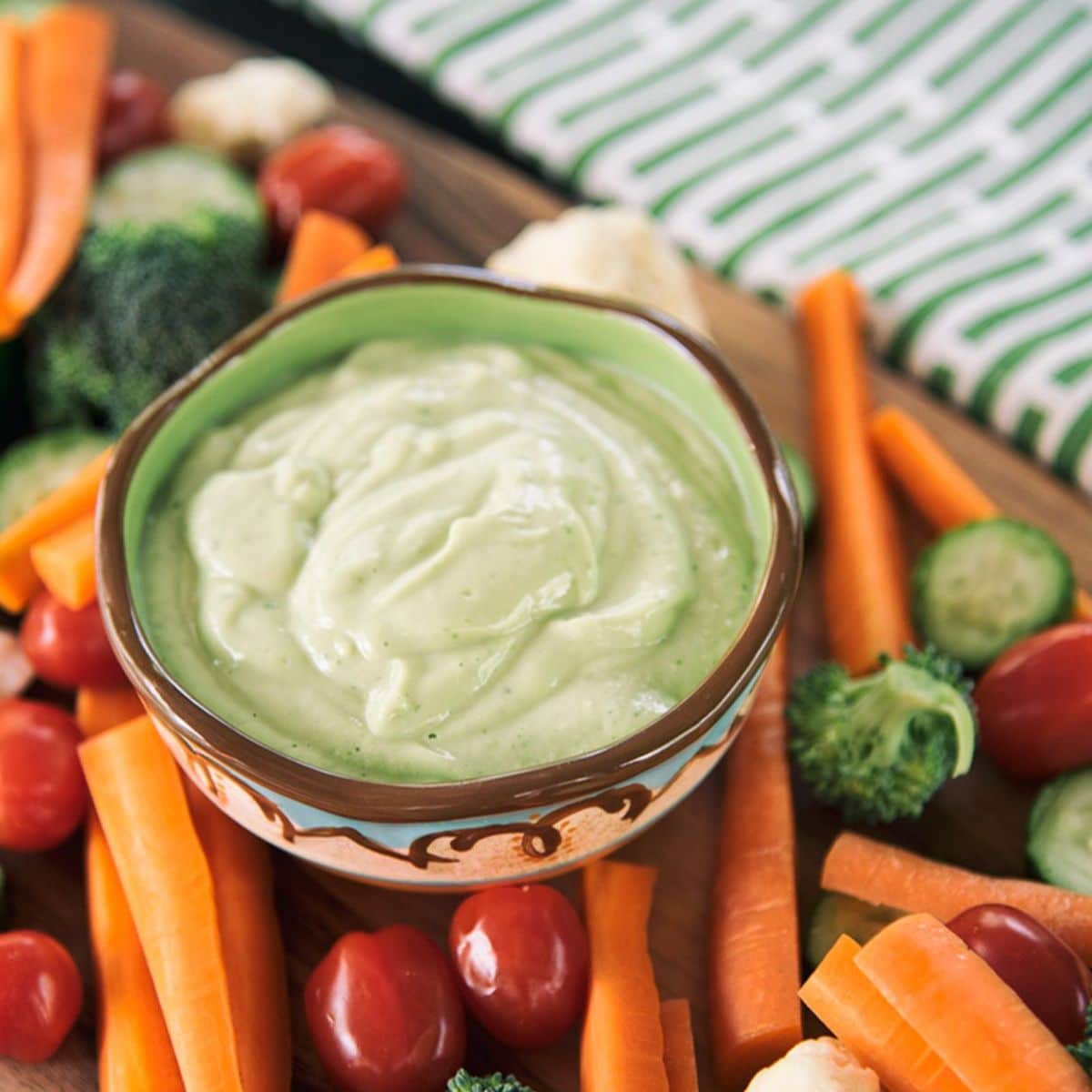 Looking for a dish to bring to a party sometime soon? This Avocado Vegetable dip recipe is fantastic and easily pairs with a healthy serving of your favorite vegetables.
The most prep involved is making homemade mayo to keep it Paleo; after that, you add the rest of your ingredients, leaving you with an addictive and healthy dip.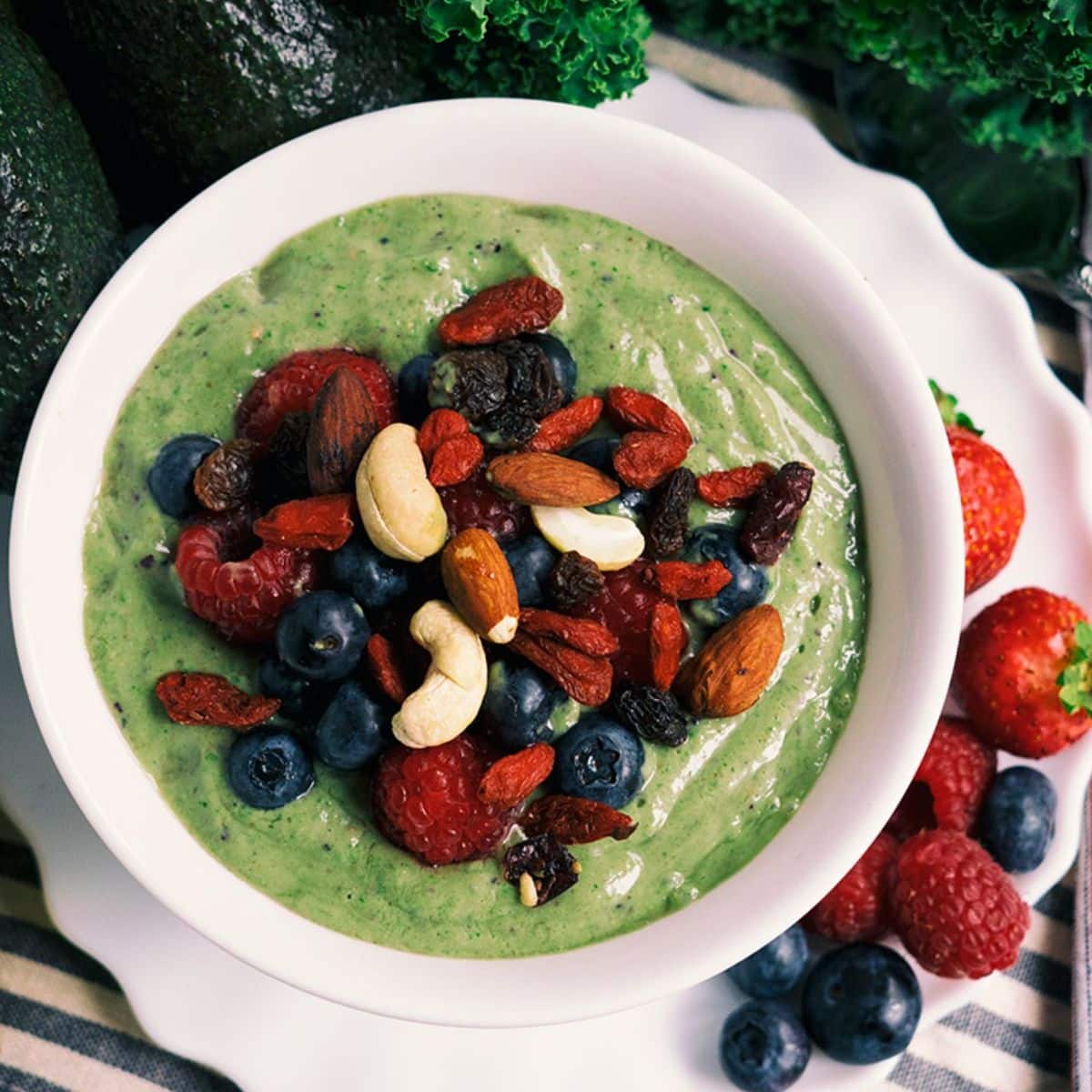 Who doesn't love a smoothie bowl? Not only are they pretty, but they're filling and have servings of much-needed vegetables. This Avocado & Kale Smoothie Bowl allows you to dive in every morning and feel refreshed and energized.
Best of all, the toppings are all up to your design and can change based on your cravings. Yum!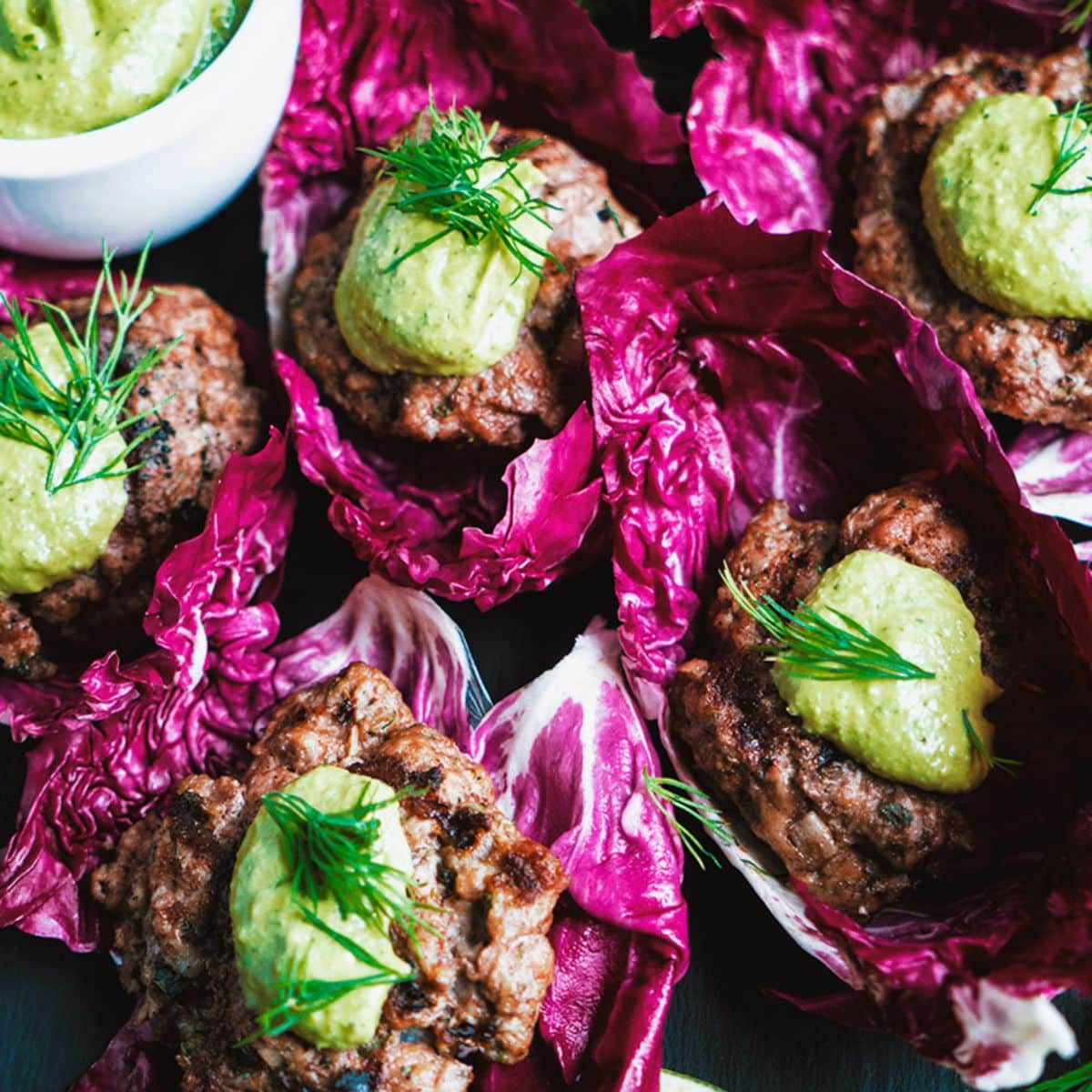 These Grilled Lamb Burgers with Avo Sauce will have you questioning your loyalty to beef burgers.
This healthy recipe will become a staple for your summer menu, and the Avo sauce is one reason why! You'll need to prepare your homemade mayo dressing to go with your avocado; together, they are unstoppable.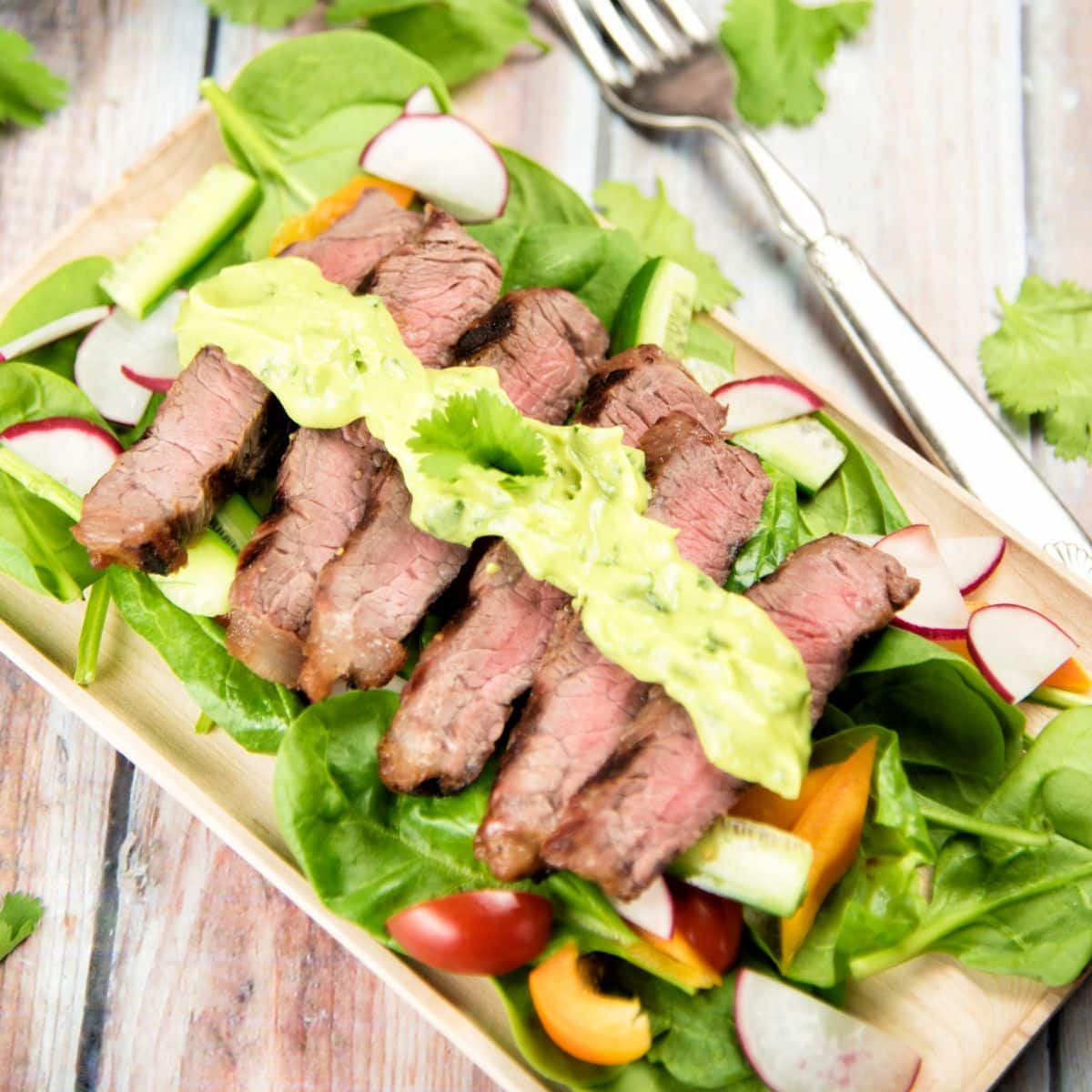 This is another summer stunner you'll enjoy all season long for lunch or dinner. This Steak Salad with Avocado Dressing has two main stars- the steak and that zesty dressing, which you can top onto other foods for an exceptional flavor.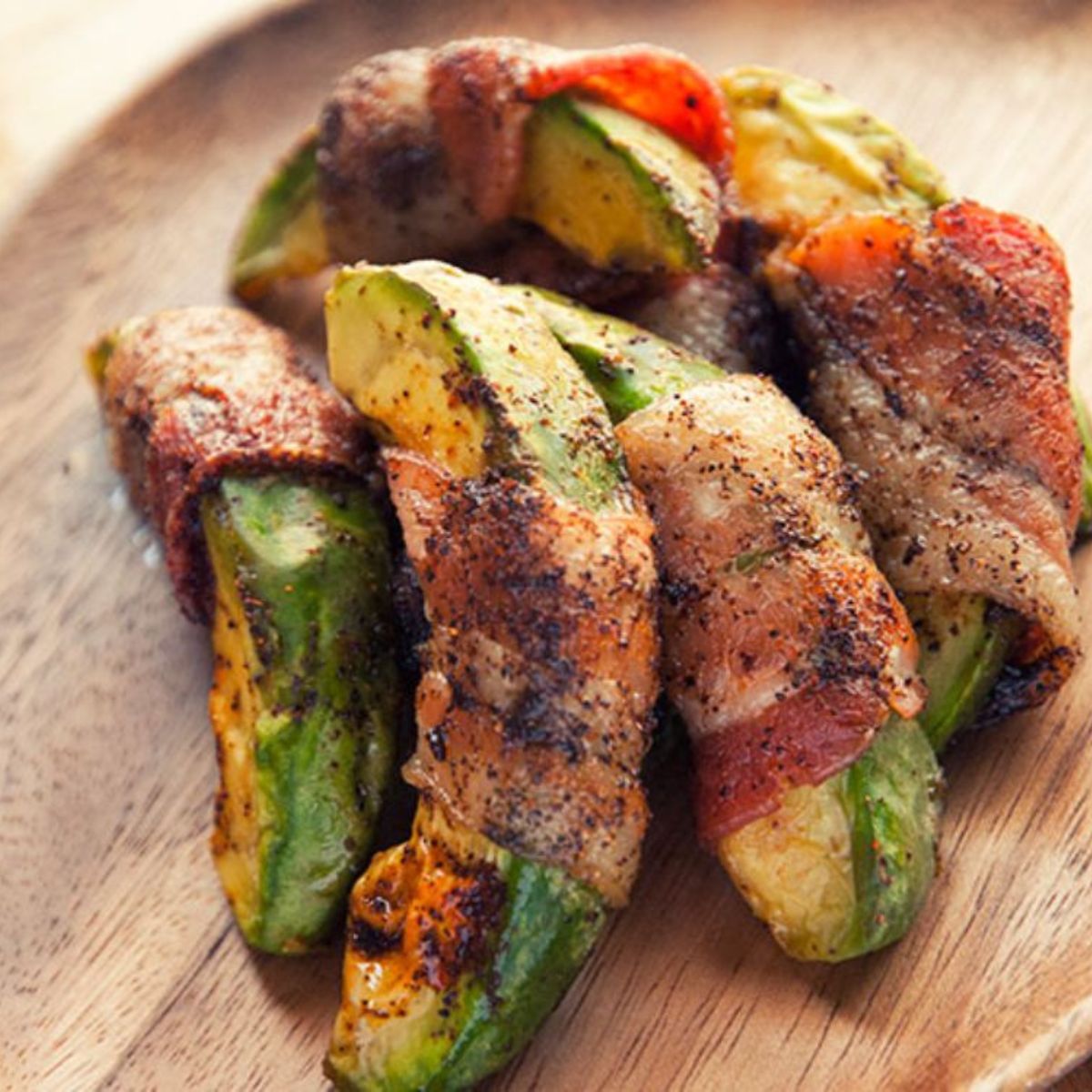 Bacon makes everything better, right? This Bacon wrapped avocado will surely knock your socks off and is pretty versatile; it'd be an easy appetizer or snack to whip up with guests coming or a dish you can treat yourself to once in a while at home.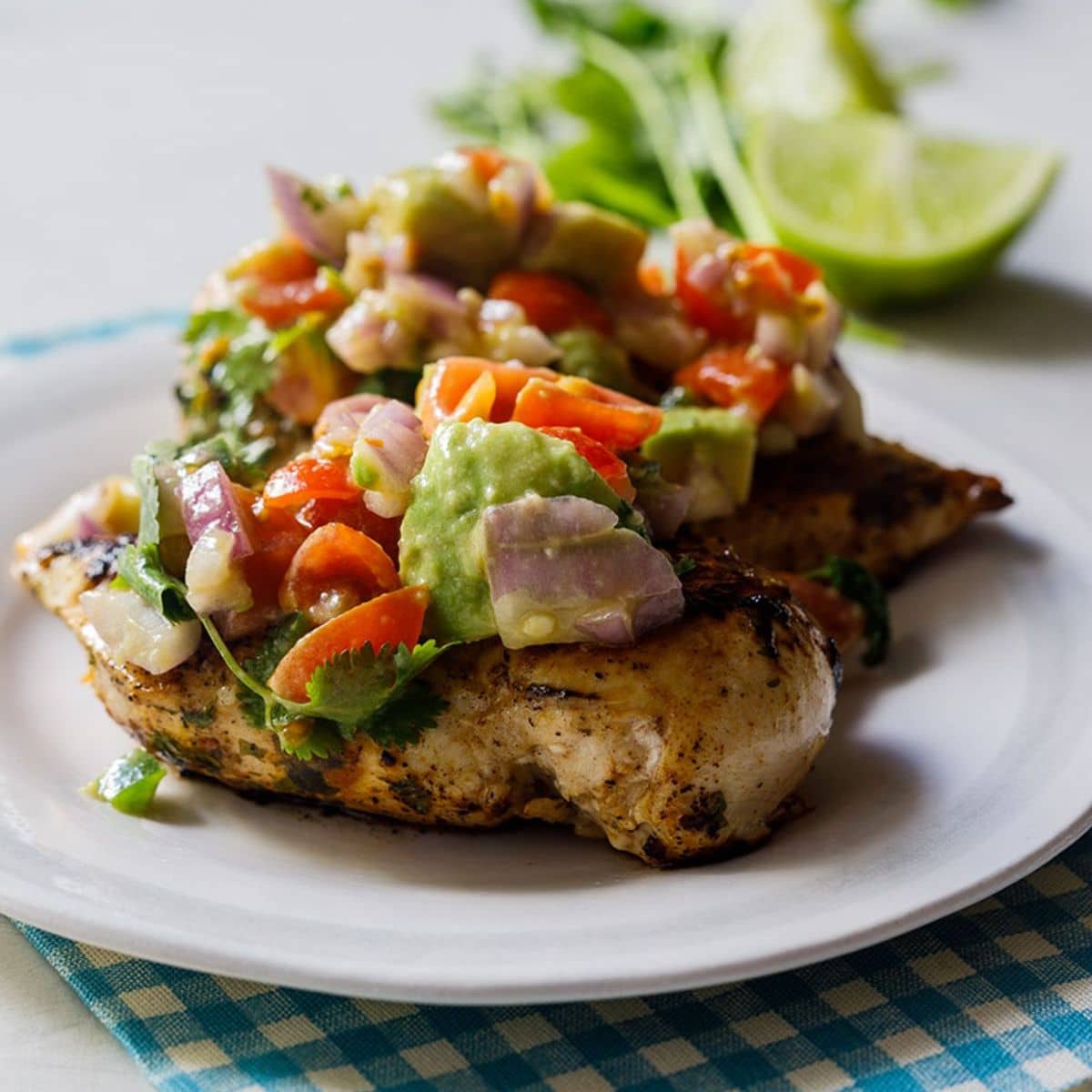 Grilled chicken dances with zesty cilantro lime in an irresistible Avocado Salsa in this Cilantro Lime Chicken recipe.
You just need to try it once to see; it's a great twist on chicken, which is a Paleo staple.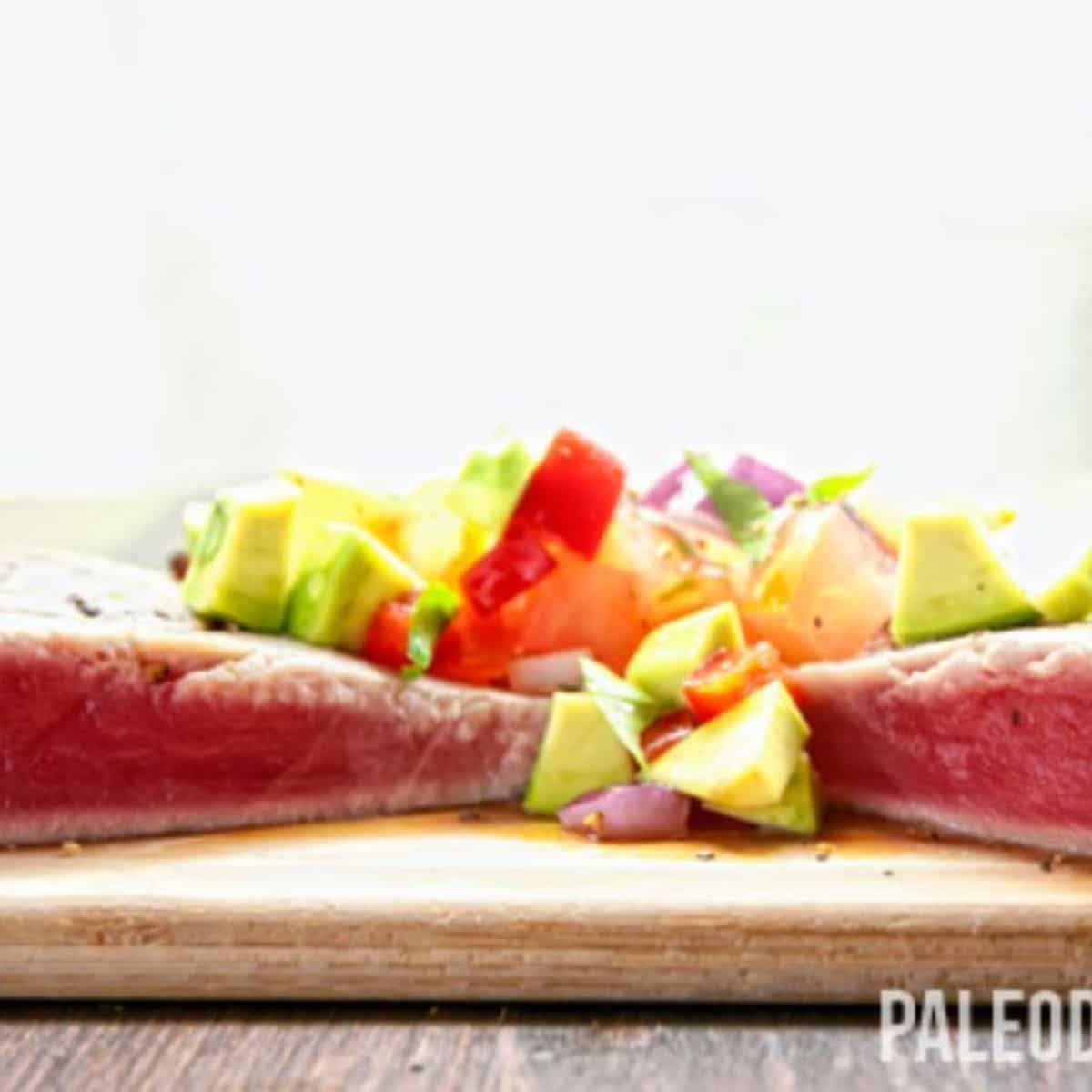 This Tuna with Avocado Salsa is an impressive dish you'll enjoy over and over again. As long as you put in the prep time needed, this salsa will answer your wildest dreams, and that tuna will become a gourmet meal you won't stop raving about.
This Cranberry Avocado Salad is a filling, tasty treat you'll be bound to enjoy. You can enjoy it in the summer and fall for a hearty, delightful meal.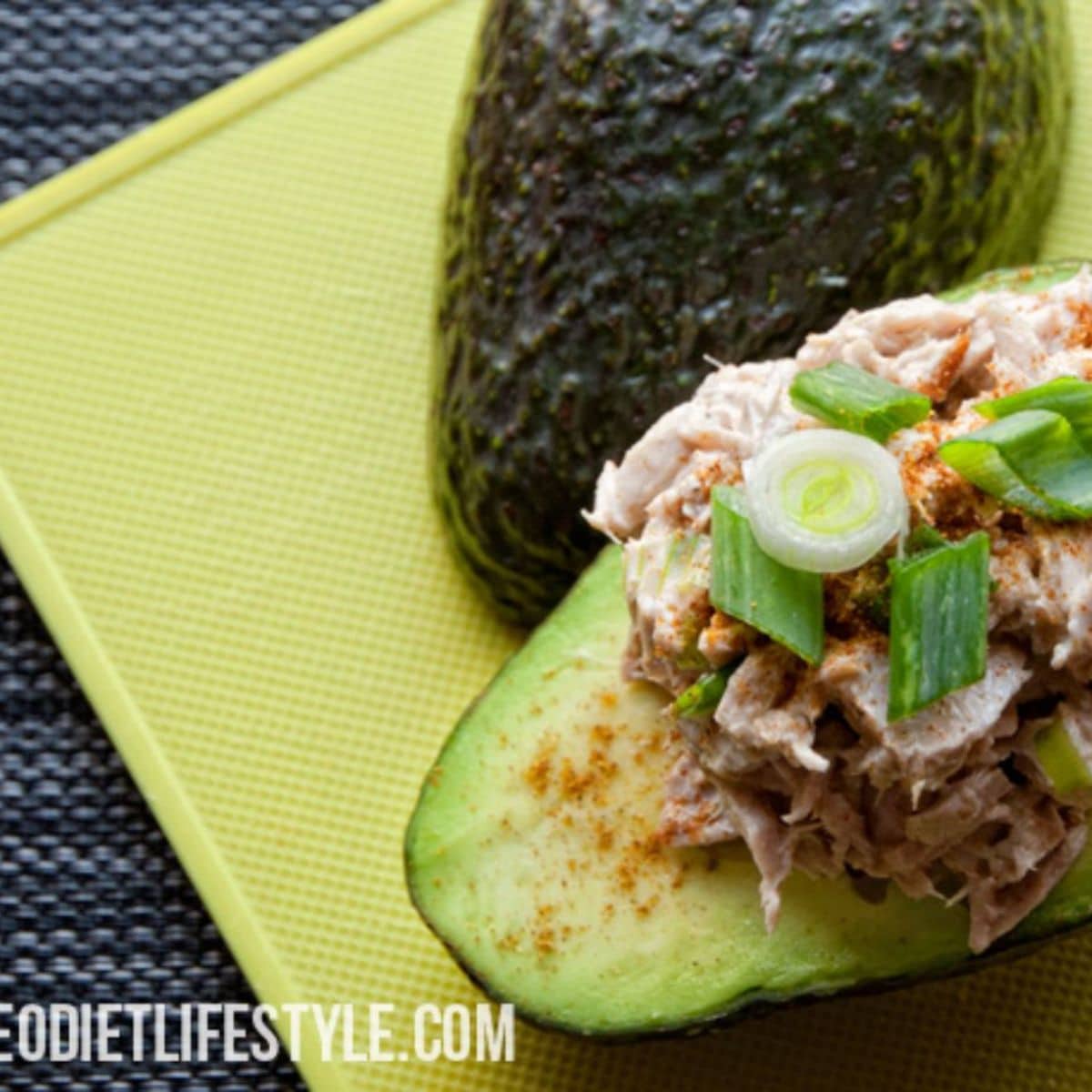 These Tuna Avocado Boats will look beautiful on your dining table and be tasty too! You can also swap out the tuna for salmon if needed; you might even want to try it both ways because it is oh-so-good.
This Mango and Avocado Salad is a filling, tasty fruity salad to enjoy during the summertime. You can eat it with a fork or find some cauliflower chips for salsa.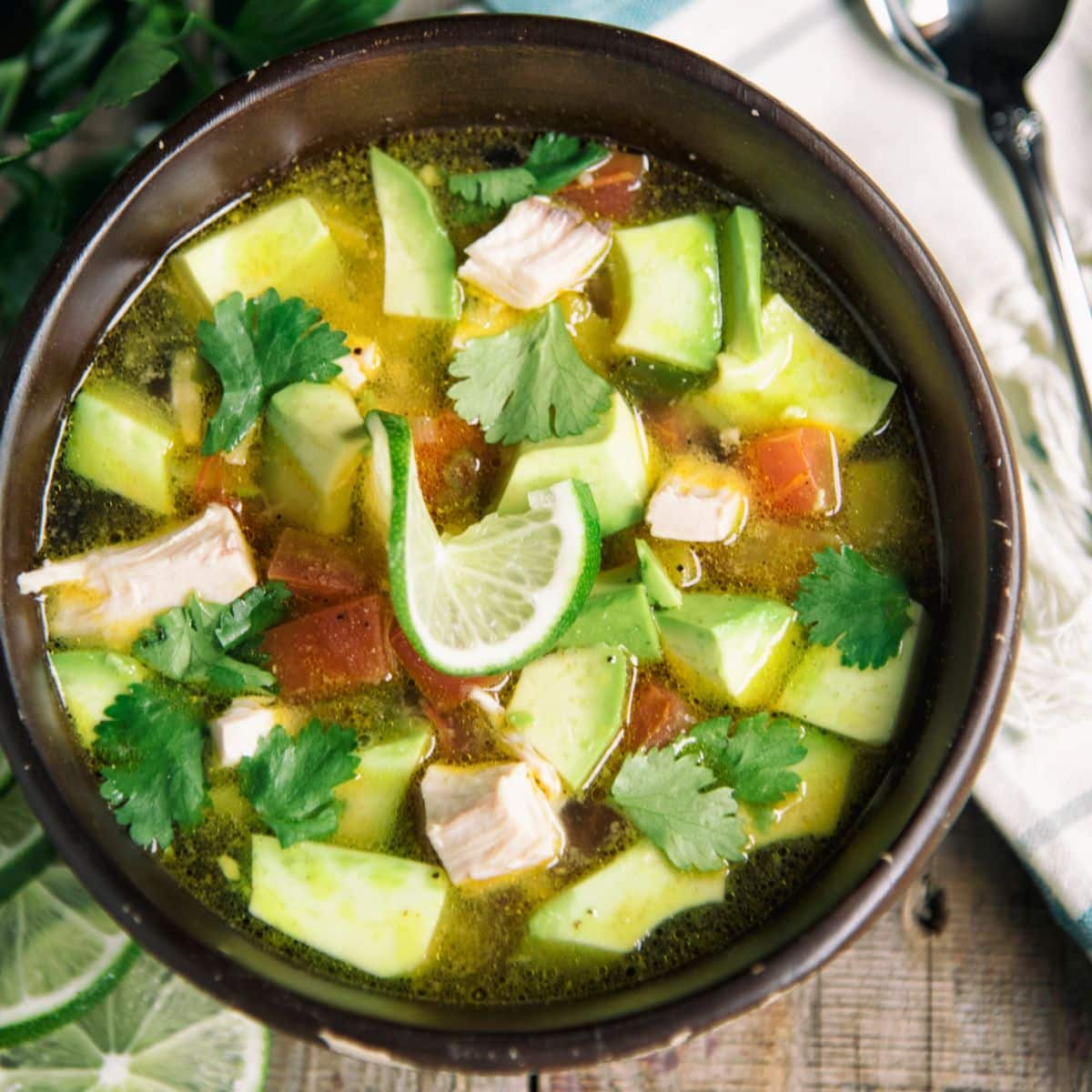 Next time you're sick or feeling down on yourself, try this Chicken and Avocado Soup. It's hearty, tasty, and will warm you right up; it's easy to prepare, and you can even make a big pot for the rest of the week!
You can make easy adjustments based on the ingredients you have on hand.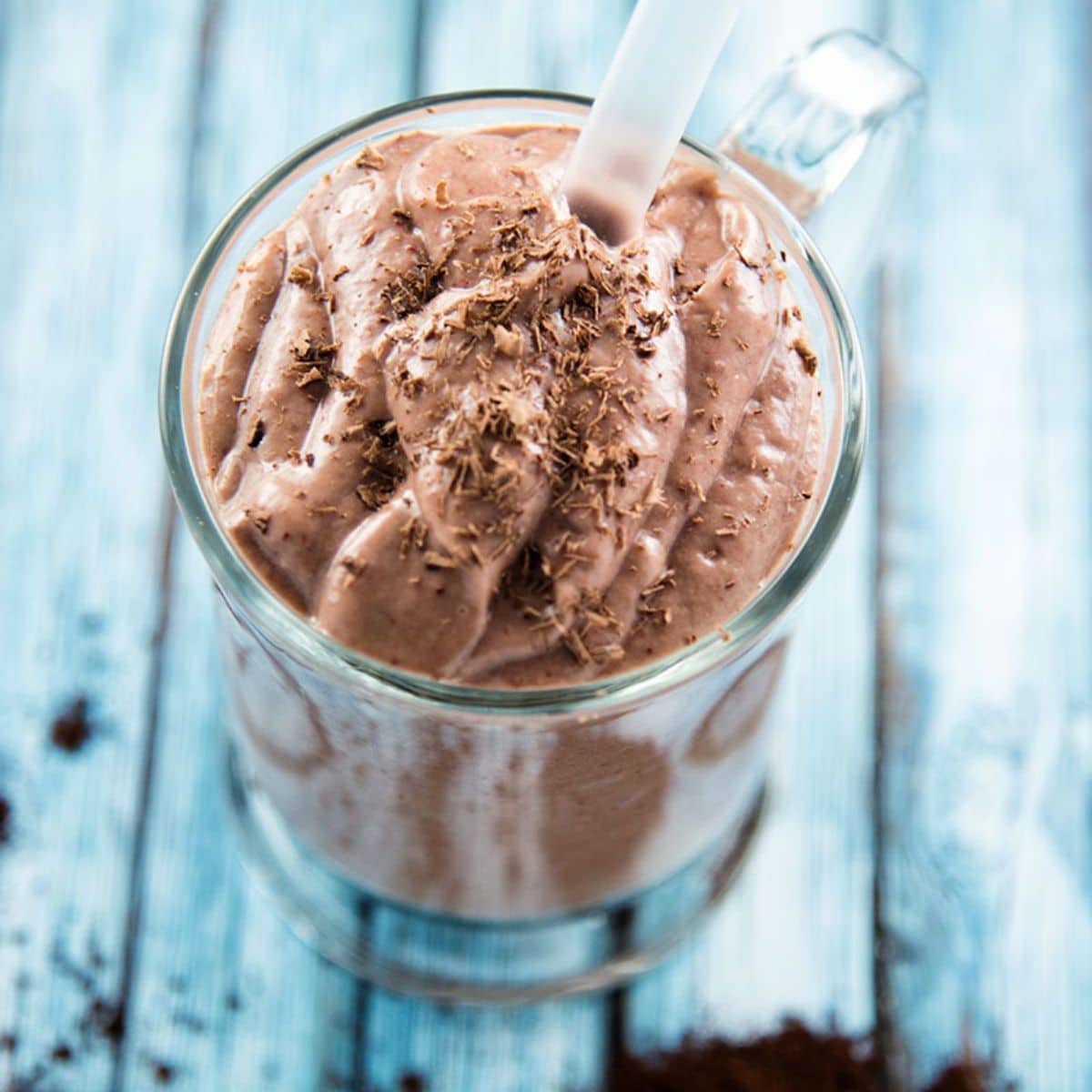 Another tasty Paleo smoothie with, you guessed it, avocado! This Chocolate Avocado Strawberry smoothie is thick and delightful; you'll also never be able to tell that avocados are in it.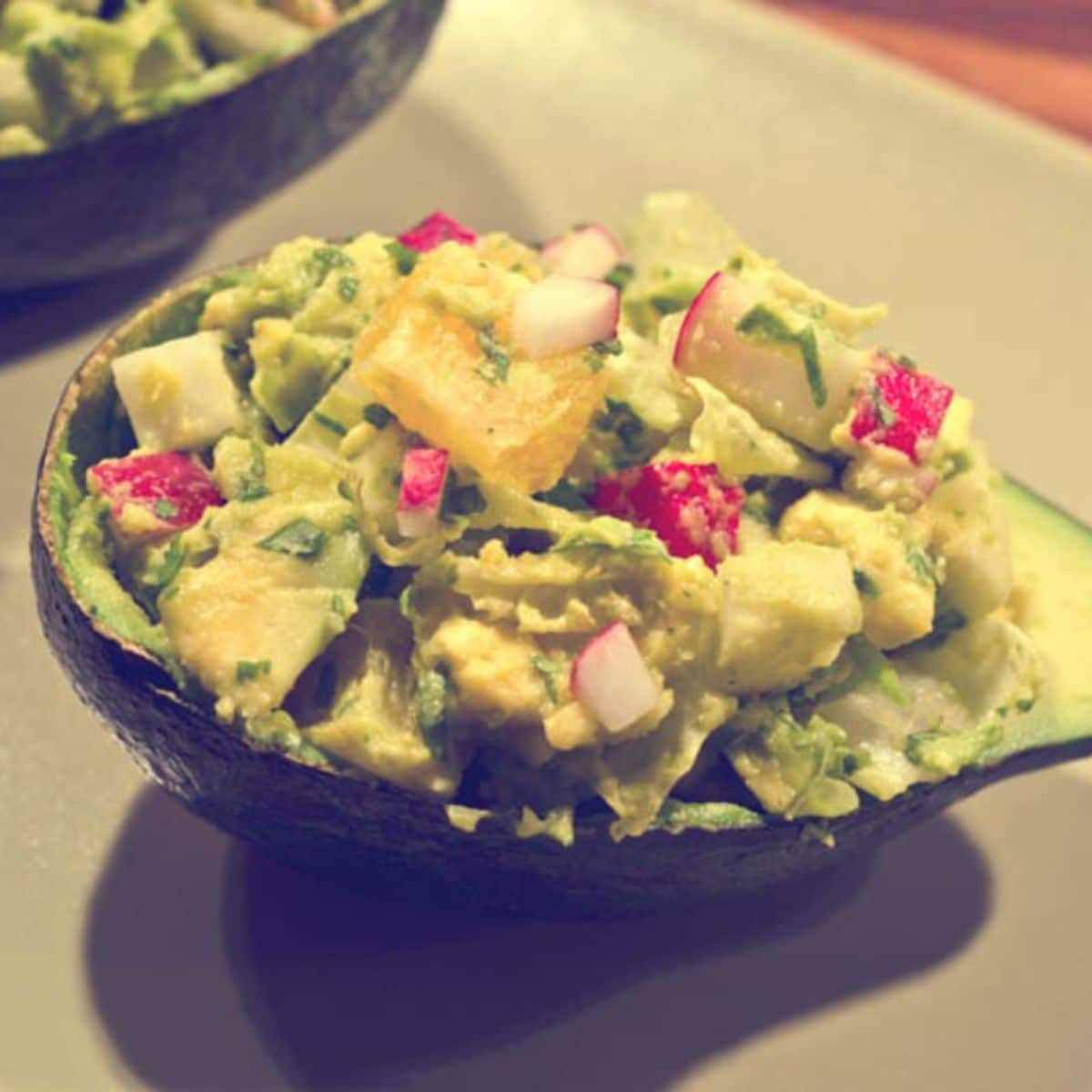 You've had regular guacamole; this Guacamole with Radish and oranges will
put standard guac to shame! The extra colors and tastes combine and complement each other with vigor!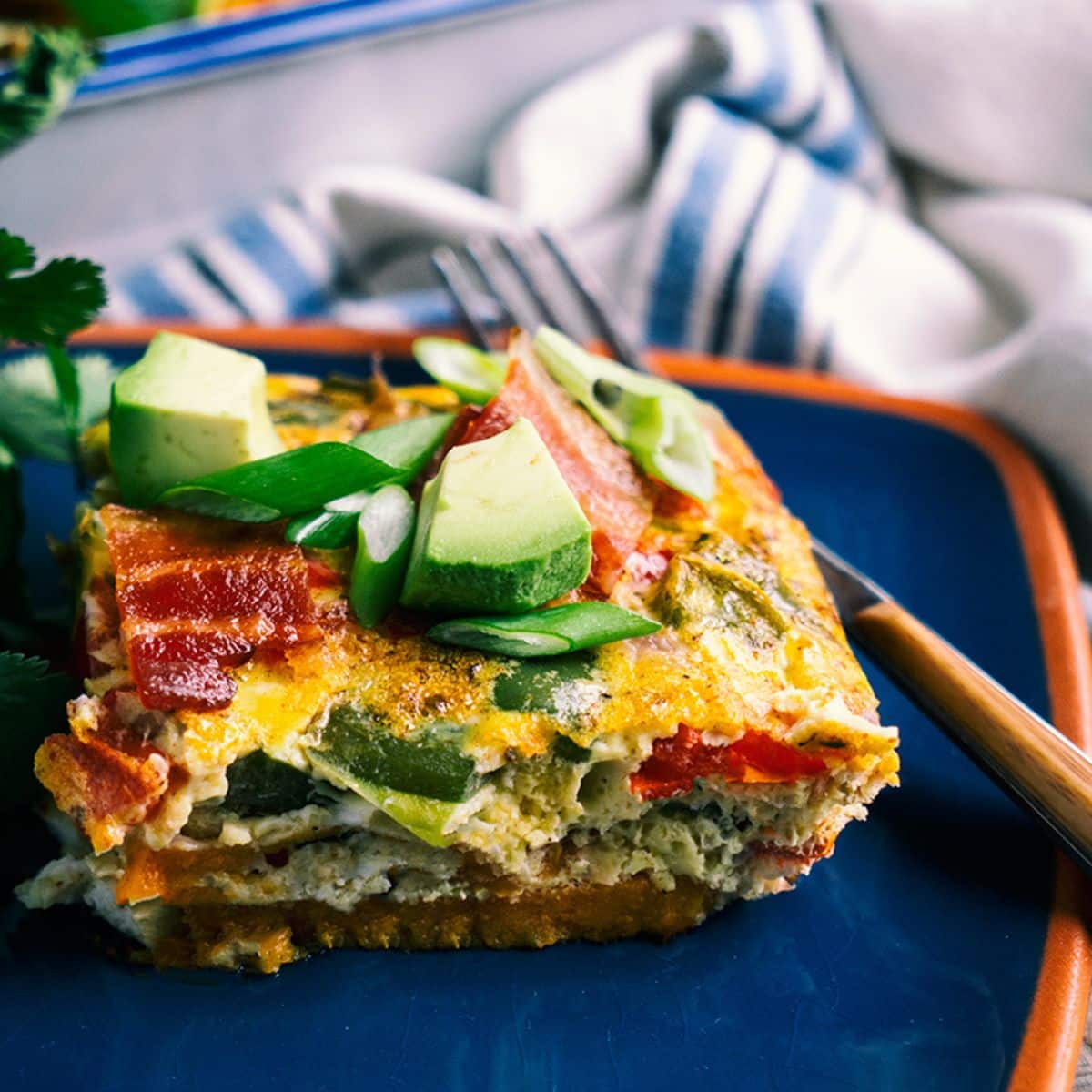 Hosting some guests? You'll impress them by serving this Mexican-Style Breakfast Lasagna. Bacon, avocado, eggs, and plenty of other vegetables will wow your guests every single time.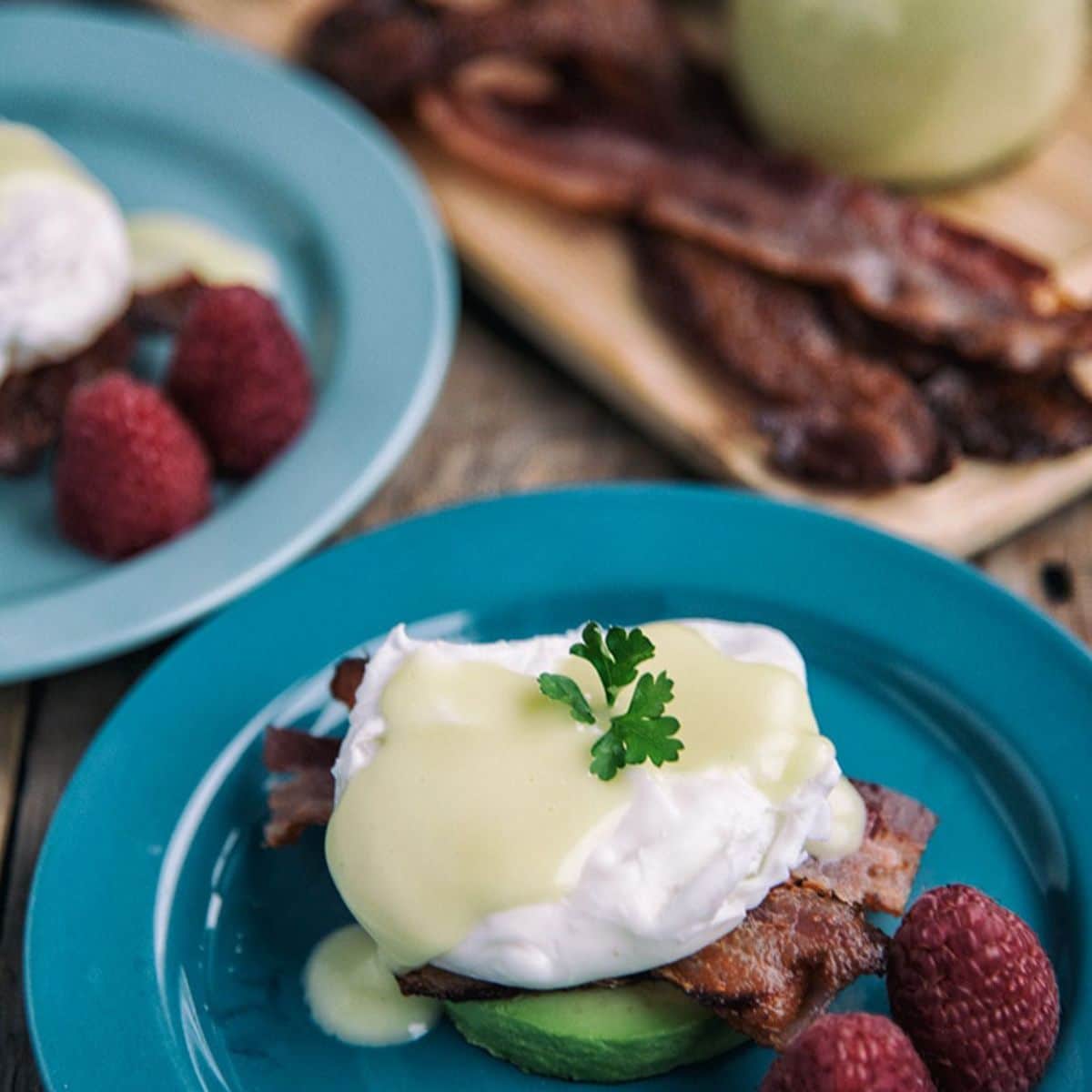 Take your Eggs Benedict to the next level by adding avocado and bacon to this recipe. You can also prepare your eggs differently depending on your preference; you'll still receive a healthy serving of much-needed protein.
Final Thoughts
If you follow a paleo lifestyle and love avocados (and even if you don't!) this list of must-try avocado paleo recipes will have you reaching for seconds. From yummy breakfast lasagna to avocado salsa for a snack and cookies for dessert, there's a recipe for everyone.